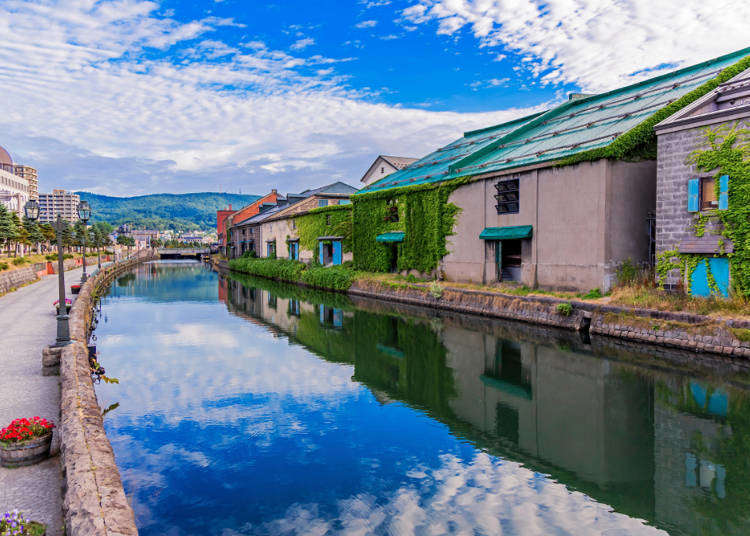 Hokkaido: Japan's gorgeous wild northern island is a vast and rich area filled with spectacular scenery, incredible food and friendly people. But in order to plan your next vacation to Hokkaido, you'll want to keep certain key things in mind!

Here we will introduce 10 things to know about before traveling, including Hokkaido's unique climate, local gourmet, and even their dialect!
1. Hokkaido is much larger than Tokyo or Osaka! Make sure you plan accordingly.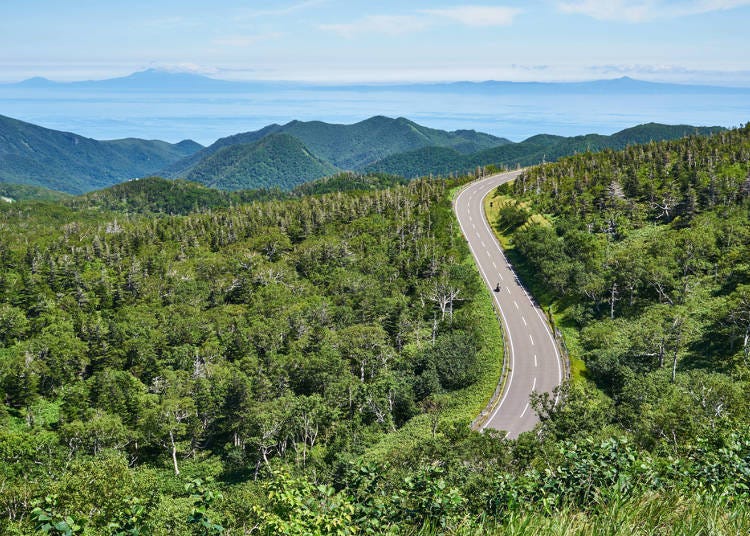 Hokkaido is Japan's northernmost island. It is 84,450 square meters, and accounts for 22% of the country's area, which is much larger than you imagine. It is the prefecture with the largest area in all of Japan by a long shot. In second place you have Iwate Prefecture, approximately 15,000 sqm in size, which covers 4% making Hokkaido more than five times in size. It is about 37 times the size of Tokyo and about 44 times that of Osaka prefecture. The gateway of Hokkaido - Sapporo - is located in the west side called Moto, about 50 km from The New Chitose Airport. The distance from Sapporo to various areas of Hokkaido along with the travel time by car is detailed below. Traveling between cities will take some time, so when planning your trip, be sure to calculate travel time and plan with this in mind.

Sapporo - Otaru approximately 40 km / 45 minutes
Sapporo - Furano approximately 115 km / 2 hours approximately
Sapporo - Asahikawa approximately 140 km / 1 hour 50 minutes
Sapporo - Hakodate approximately 305 km / 4 hours 15 minutes
Sapporo - Obihiro approximately 215 km / 3 hours approximately
Sapporo - Kushiro approximately 342 km / 4 hours 40 minutes
Sapporo - Shiretoko (Utoro) approximately 377 km / 5 hours 44 minutes

Traveling by train or bus is also possible. However, the number of trains and buses are low, and reservations in advance are required for express trains and intercity buses.
2. The latitude is almost the same as that of Toronto, or New York! You need to bring warm clothing, even in summer.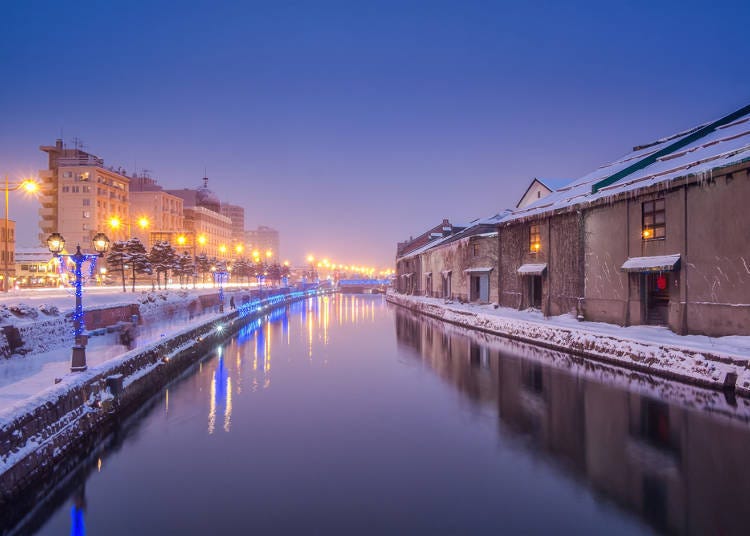 The latitude of Hokkaido is 41 to 45 North, nearly the same latitude of Central/South France, Northern Spain, Central/Northern Italy, New York and Toronto. Even though the latitude is the same in these areas, the climate changes depending on the ocean currents, but it is commonly known as a cold district.

The best season for sightseeing in Sapporo is in the summer from July to August, when the average temperature in July is 20.5°C and in August is 22.3°C. This makes for a refreshing and easy-going climate for sightseeing. However, there are many days when the temperature difference during the day fluctuates and the morning and evening will be less than 20℃. We recommend bringing a cardigan or a parka to be safe. In addition, the average temperature in January, which is the coldest in Sapporo, is on average -3.6°C. If you visit in this season be sure to prepare hats, gloves, mufflers, and other winter clothing accessories as well as warm outerwear like coats. As Hokkaido is so large, there can be large temperature differences depending on the location. Depending on where you go and when you go, be sure to think about the weather when you pack your clothes.
3. Even beginners will have no trouble driving on this grid road system!
The city of Sapporo, the first city in Hokkaido, was designed for urban living since the Meiji Period in 1869, when construction began. In Sapporo, which was still a wilderness at the time, the roads were developed into a grid pattern as a sample of the cityscape of Kyoto. 1st street and the Sousei river divides the town into the east, west, north and south with the government office in the north, the residential and commercial areas in the south, the factory district to the east, and Odori Park as the fire protection line between the north and south.

This is why the roads in Sapporo are so easy to understand. Addresses are also easy to understand as it is written out simply like South 3rd West 4th chome. When looking for an address, if you understand this, it is convenient and easy to find your way. Large cities such as Asahikawa and Obihiro have similar constructions, and makes it is easy to navigate these towns even if it is your first time there.
4. You will find the convenience store "Seicomart" in any city, no matter how small.
When speaking about convenient store in Hokkaido you cannot leave out Seicomart. While you will also find 7-Eleven and Lawson, the number one convenient store by far is Seicomart. There are approximately 1190 stores ranging from urban to remote island locations, and can be found by the side of the road wherever you go.
Their sign is colored orange with Seicomart written in white. A phoenix is inscribed into the "o" in Seico.

It is convenience store where you can find whatever you need such as drinks, foods, alcohol, books and stationery. The selling point of Seicomart is more than that as they sell their own branded items such as milk, bread, soft drinks, wine, and much more. They also offer dishes in small portions, which is great for a quick bite. Seicomart has a kitchen inside the store where they make fresh food like rice bowls and large onigiri which are very popular. Some locations even have their own dining areas.
Seicomart also offers Hokkaido limited items such as cup noodles and seasonings, which is an easy and popular option for tourists looking for a quick souvenir. Business hours vary depending on the store, but there are many 24-hour store locations.
5. The difference between the coast and the inland is incredible, especially the food!
In Hokkaido, you will find quite a difference in the local gourmet according to where you are. In the coastal towns such as Hakodate, Otaru, Kushiro, Abashiri and Shiretoko, you will find seafood being used as the main dish. Even in these similar coastal areas you will still see a difference as the seafood taken from the Pacific Ocean and the Sea of Okhotsk are different. You will also see a difference as the seafood taken from the same body of water changes based on the city. For example, the specialty of Hakodate is squid, Otaru is mantis shrimp and sea urchin, Kushiro is mackerel, Abashiri and the Shiretoko Peninsula specializes in salmon.
Likewise, in the inland area, dairy farming is popular in the Tokachi area and dairy products such as cheese and yogurt are famous. They may even use the same cows for meat as well with the brand of beef being specific to that region. The more well-known brands are Biei beef, Furano Wagyu beef, the Sōya beef of Wakkanai, Shiraoi beef, and Yakumo beef.
In Biei, Furano, and Tokachi, where wheat cultivation is thriving, making and eating bread and pasta using local wheat is popular. Many domestic buckwheat specialties from Tokachi, Shitoku, and Horokanai are among the best in Japan. It is also a big part of Hokkaido to eat locally.
6. Look underground! Hokkaido souvenirs are found in department store basements
In Japanese department stores, the basements are usually lined with a variety of food. In Hokkaido, there are department stores around the stations in each city with the same set up, but they also have stores dedicated to souvenirs. This is a convenient feature to be able to find your food and souvenirs all at once. Here you can order meals of a wide variety that can be eaten right away and are available at a reasonable price which can be a great option to buy and eat at your hotel.

There are also department stores with underground ice cream shops and food courts with lots of fast food. If you are in Sapporo, we especially recommend visiting the Daimaru Sapporo store located near JR Sapporo station, along with the Esta underground food street, Odori Park, and Marui Imai Sapporo store.
7. Watch out for animals!
In the plentiful nature of Hokkaido wildlife is still abundant, which leads to many accidents between cars and wild animals. The roads have been constructed to go through animal habitats so when you are driving in Hokkaido, you will frequently see signs reminding you to watch out for animals. Signs to watch out for the Kita fox and the Ezo deer are particularly common.

There are also signs for cows, but as they are domestic animals, they rarely cross the road. You will also see signs around the Kushiro region depicting cranes, Ezo squirrels, brown bears, and raccoons.
You must be especially careful with the Ezo deer. This animal will suddenly jump out onto the road, so be sure to adhere to the speed limit and drive carefully. They are most active in the early morning and evening so pay extra attention at these times. The Kita fox is drawn to sightseeing locations as the tourists in these areas have been known to feed them. These are the more known cases where roadkill can occur. When visiting Hokkaido, let's protect the environment by driving carefully and not feeding the wildlife.
8. You won't see traffic lights like this in Tokyo or Osaka!
Traffic signals are horizontal in the areas of Tokyo, Kanto, Kansai, Kyushu, Shikoku and so on. However, when going to Hokkaido, traffic lights become vertical. This is a countermeasure against snow accumulation in winter. If the lights were horizontal, the area where snow can accumulate will triple and cause much strain with the added weight. Since the traffic lights in this region are vertical, it can withstand the weight of the snow. The canopy shape of the traffic light is also structured to protect the traffic light against snow.

Other than Hokkaido, the Tohoku region, and Niigata Prefecture have adopted this vertical type of traffic light. From the top, the vertical signal color goes red, yellow, and then green.
9. Is this even Japanese? Nope, it`s the Hokkaido dialect.
As you land in the airport in Hokkaido, the words "Irankarapte" can be seen all around. Irankarapte means "Hello" in the Ainu language. This Ainu language was used by the indigenous people and is deeply rooted in the language used in Hokkaido. There are many Ainu words that have been adapted into the Japanese language such as Sapporo, which comes from Sapporo Petsu (dry big river), in the Ainu language. While sightseeing you may often hear this dialect which is unique to Hokkaido. The main phrases you may hear are written below. In addition, you may also hear the sentences ended with the phrase "dape" or "dapesa" at the end meaning that it is certain or that it is so.

· Namara = Same as "very". Namaraumai would mean very tasty.
· Azumashi = Comfortable, or pleasant. Azumashikunakatta would mean that it was uncomfortable or unpleasant.
· Nanmo-nanmo = No need to worry about it.
· Menkoi= Cute. Menkokunai would mean not cute.
· Nageru = To throw. Used for phrases like do not litter.
· Toukibi = Corn.
10. You must reserve your rental car in advance!
It is very convenient to rent a car for transportation in Hokkaido. You can find a rent-a-car at each airport, station, town, or other rental office. There is a large variety of cars you can choose from according to your needs. However, if you do not reserve a car ahead of time, you may be out of luck.

Especially in summer, when tourism is high, many car rental locations are completely booked. These locations are usually full of affordable models, so when you decide the dates of your trip, be sure to make a reservation as soon as possible.

Reservations can be made through the internet for the desired company, which usually has information in English, Chinese (Traditional), and Korean. In addition, these cars have the added option of a car navigation system. Be sure to reserve your car and double check your options.
*This information is from the time of this article's publication.
*Prices and options mentioned are subject to change.
*Unless stated otherwise, all prices include tax.
Recommended places for first-time visitors to Hokkaido