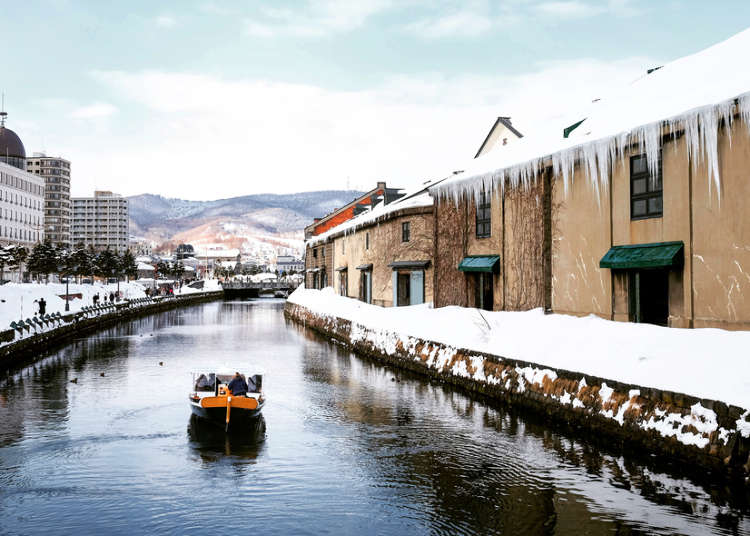 Otaru is a small harbor city with a beautifully preserved canal and historical district. Originally developed around 150 years ago as the economic center of Hokkaido, Otaru is now is one of Hokkaido's leading tourist destinations.

Otaru Canal and the city's bank buildings survive today just as they were during that historic period, giving the town its distinctive nostalgic and romantic feel.

Take a walk along the canal and enjoy the atmosphere of a bygone era, or go browsing in Otaru's glassware shops - the town is renowned for its glass products! Or else sample some of the unique fish and seafood dishes served in the restaurants around the port.
Otaru City: Access and Overview
Otaru is located about 40 km west of Sapporo. It's easy to get to by bus or train from Sapporo, so you can include it as part of any sightseeing trip you make to Sapporo.

The main sightseeing spot is Otaru Canal, where you'll find many historic buildings. As you walk around the area, you'll feel like you've taken a step back in time. One of the most enjoyable things to do here is to browse in the glass or candy and confectionery stores on Sakaimachi Street.

Otaru is also an ideal base for a sightseeing trip to the Shakotan Peninsula, with its magnificent views of the sea, or even over to Yoichi, where the world-famous Nikka whisky company has a distillery.
Otaru Sightseeing Highlights
Otaru Canal ("Otaru Unga") is the central sightseeing spot in Otaru. It is 10 minutes by foot from JR Otaru Station.

The main tourist attractions are all concentrated around the canal and Sakaimachi Street. They are easily accessible on foot.

The best time to visit Otaru is in the summer, but the illuminations in winter are also well worth seeing!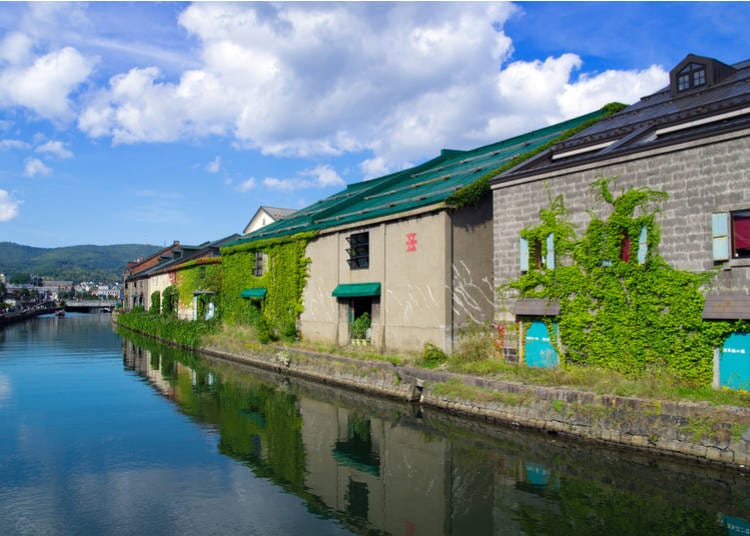 1. Otaru Canal
Otaru Canal is a waterway carved into the coast, leading in from the sea. It was once used for transporting cargo and goods. Old warehouses line the edge of the canal. Take a stroll over the bridge or along the promenade by the side of the canal. The boats that cruise along the waterway are also very popular with tourists.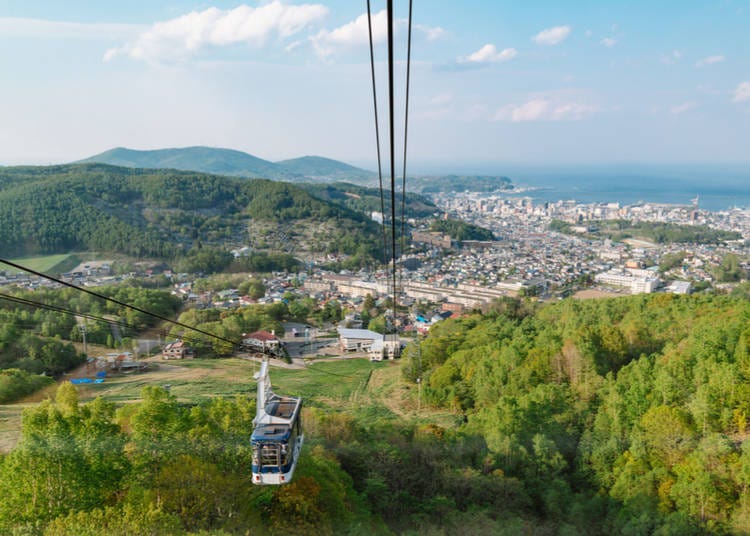 2. Mt. Tengu Ropeway (Cable car)
At 532m in height, Mt. Tengu ("Tenguyama") overlooks the city of Otaru. You can ride the cable car up to the observation deck at the top of the mountain. By day you can see Otaru harbor; by night you get a spectacular panoramic view of the town, all lit up and spread out below you. In winter, this area is a ski resort.
小樽天狗山ロープウェイ

Address

〒047-0023  北海道小樽市最上2-16-15 / 2-16-15, Mogami, Otaru-shi, Hokkaido, 047-0023, Japan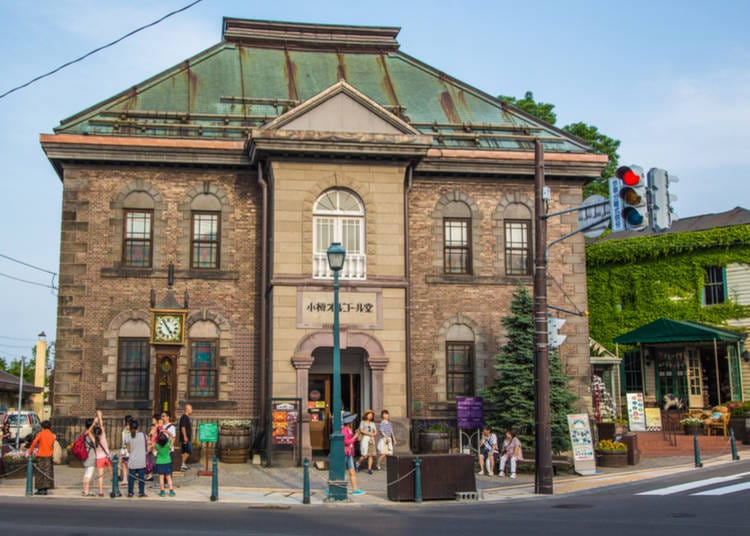 3. Otaru "Orgel Doh" and Music Box Museum
This specialty store and museum dedicated to music boxes opened in 1912. It is the largest collection of music boxes in the country. There are more than 25,000 music boxes on three floors. The annex building houses an antique museum, and mini-concert events are also held here.
Address

4-1, Sumiyoshicho, Otaru-shi, Hokkaido, 047-0015
View Map

Nearest Station

Minami-Otaru Station (Hakodate Main Line)


Phone Number

0134-22-1108
Dining in Otaru: Recommended Foods
The port area is renowned for its large variety of seafood restaurants, serving sushi or seafood don ("donburi" - rice bowls).

Uni (sea urchin) and shako (mantis shrimp) are freshly caught and brought into the harbors on the outskirts of the city. They taste exquisite.

Check out some of Otaru's specialty dishes, such as Wakadori hanshin age (Deep fried half-chicken) or Ankake yakisoba (Fried noodles with thick sauce) - always popular with the locals!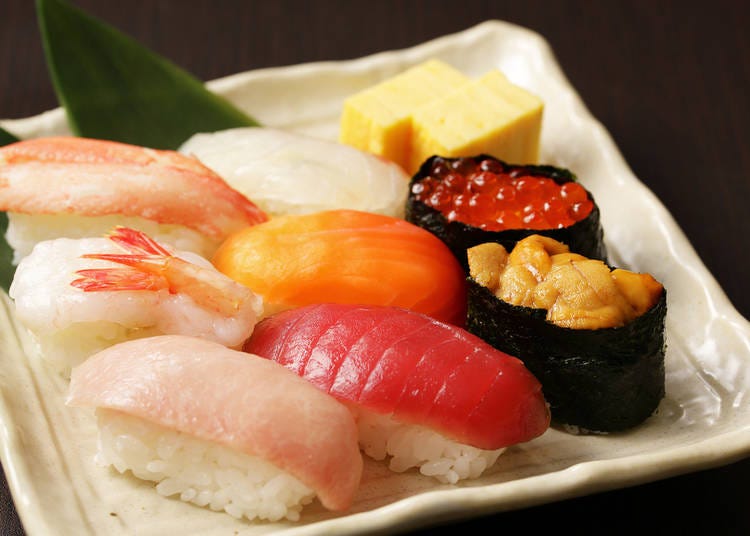 1. Sushi; seafood don (rice bowl)
There are many fishing harbors in the Otaru suburbs. The restaurants have easy access to freshly caught fish, so the sushi and seafood bowl dishes are of very high quality. Many restaurants are open at lunchtime and you'll have no problem finding somewhere to eat.

Uomasa is a popular Otaru restaurant, serving excellent sushi and sashimi, as well as various cooked dishes.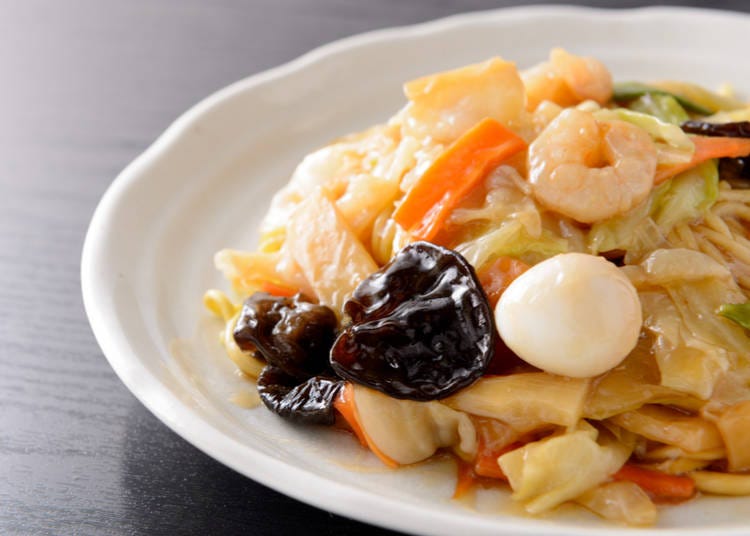 2. Ankake yakisoba (Fried noodles with thick sauce)
This dish first became popular in Otaru around 60 years ago, and has been on the menu in Chinese restaurants in the city ever since. Crispy fried noodles are topped with a thick sauce of seafood and vegetables, flavored with soy sauce. The actual ingredients and flavors of the dish vary depending on the restaurant.

You can enjoy ankake yakisoba at Otaru New Sanko, a well-known restaurant that is over 60 years old.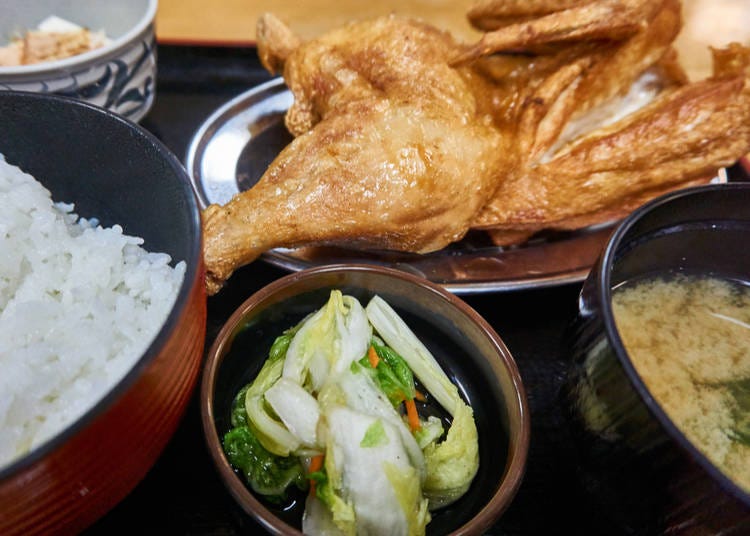 3. Wakadori hanshin age (Deep fried half-chicken)
Wakadori hanshin age is the signature dish of Naruto, which first opened in 1965. A whole half chicken is deep fried, so the skin is crisp and crunchy, and the meat inside is juicy. Order this as single dish or as part of a set menu.
What to Buy in Otaru: Recommended Souvenirs
There are so many types of Otaru souvenirs to choose from! We recommend LeTAO, one of Otaru's best-known brands of cakes and confectionery; food products made with local fish and seafood; Otaru glassware; music boxes or candles.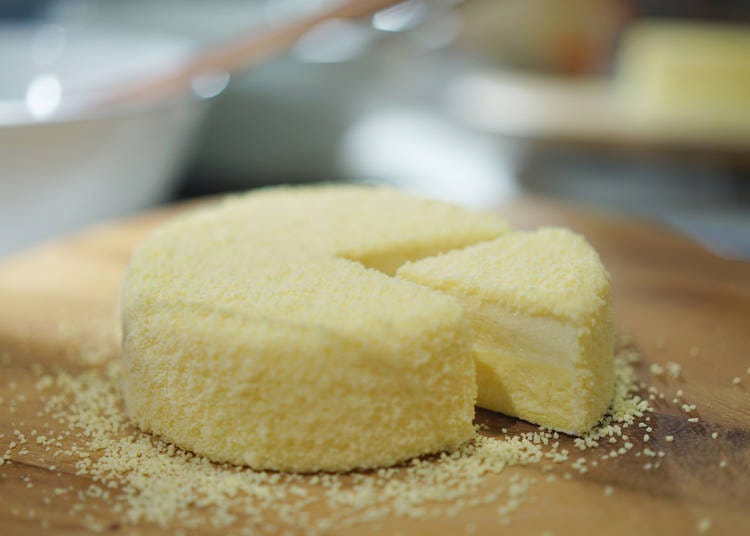 1. LeTAO "Double Fromage" cheesecake
This is LeTAO's flagship product. Two layers of cheese cake with cheese mousse and baked cheese. The cake is made with fresh thick smooth Hokkaido cream that just melts in your mouth. You can also enjoy this in-store.
2. Kamaei "Age Kamaboko" (Deep fried fish cake)
Kamaei is a well-known Japanese delicatessen brand. Age Kamaboko is made from processed fish paste. It is a kind of surimi which is deep fried. Kamaboko has various kinds of filling, such as cheese, vegetables or seafood. It comes in all sorts of flavors and shapes. Kamaboko is also sold in long-life vacuum packs so you can enjoy it at home.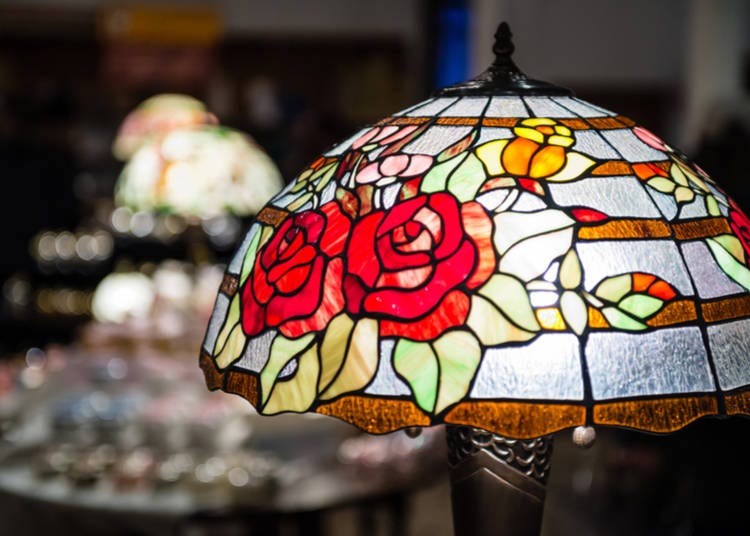 3. Glassware from Kitaichi Glass
There are many stores selling glassware in Otaru, but Kitaichi Glass, Sango-kan (Emporium No.3) is one of the most famous and longest-established of these. The store interior is divided into three sections: Japanese, Western and "rustic". It also sells glass brooches and Japanese-style accessories.
Notwithstanding its nostalgic old-style buildings, there are many new and recent shops in Otaru. Otaru's best known shopping spot is Sakaimachi Street, but there many great places to shop all over the town, such as Laox (tax free store), the department stores in front of the station, or the markets selling fish and local food products.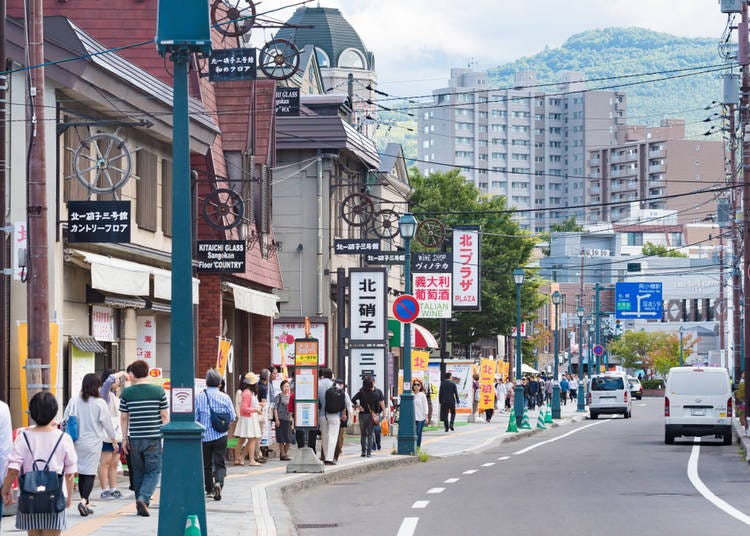 1. Shopping on Sakaimachi Street
This shopping area is located 15 minutes away on foot from JR Otaru Station, or 10 minutes from JR Minami-Otaru Station. The street stretches out for around 800m, lined with shops such as Taisho Glass, Otaru Candle Studio, Kitaichi Glass Sango-kan, and Otaru Music Box Museum. Many shops close up around 6-7pm, so the best time for shopping is during the day.
Address

Sakaimachi, Otaru-shi, Hokkaido, 047-0027
View Map

Nearest Station

Minami-Otaru Station (Hakodate Main Line)
10 minutes on foot


Phone Number

0134-32-4111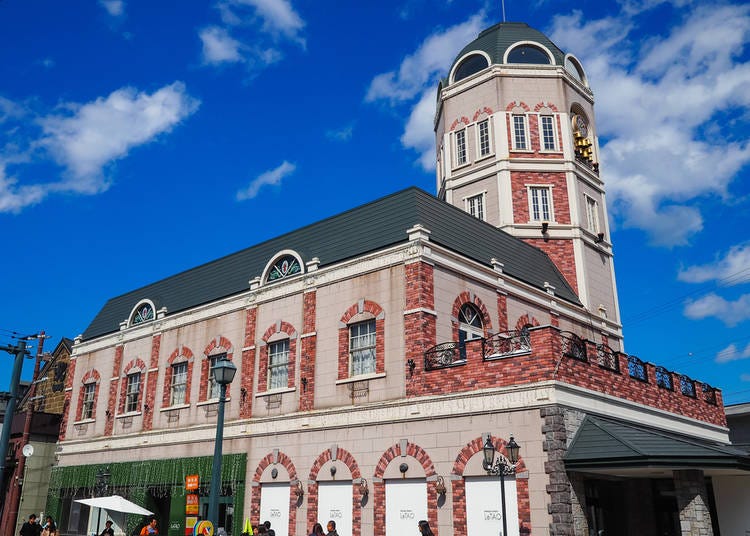 2. Eating and shopping for candy and confectionery
On Sakaimachi Street you'll find the LeTAO confectionery store, as well as other well-known Hokkaido confectionery and patisserie names, such as Kitakaro and Rokkatei. These stores have their own cafés, so they're also a great place to stop for a break. Otherwise, there are plenty of options for food that you can take away and eat while you're out and about.
Address

7-16, Sakaimachi, Otaru-shi, Hokkaido, 047-0027
View Map

Nearest Station

Minami-Otaru Station (Hakodate Main Line)


Phone Number

0134-40-5480
北菓楼小樽本館

Address

〒047-0027 小樽市堺町7-7-22 / 7-22 Sakaimachi, Otaru, Hokkaido 047-0027
3. Laox, Japan's largest tax-free store
A section of the historic warehouse along the Otaru Canal has been renovated and is now used for retail space. The 2nd and 3rd floors of this building are a duty free store. Here you'll find an extensive selection of electrical appliances, watches and cosmetics for overseas visitors, as well as typical Hokkaido food products, which are ideal as souvenirs.
Laox 小樽運河店

Address

〒047-0027 北海道小樽市港町5-4 / 5-4, Sakaimachi, Otaru-shi, Hokkaido, 047-0027, Japan
Helpful Articles on Visiting Otaru
*This information is from the time of this article's publication.
*Prices and options mentioned are subject to change.
*Unless stated otherwise, all prices include tax.
Limited time offer: 10% discount coupons available now!