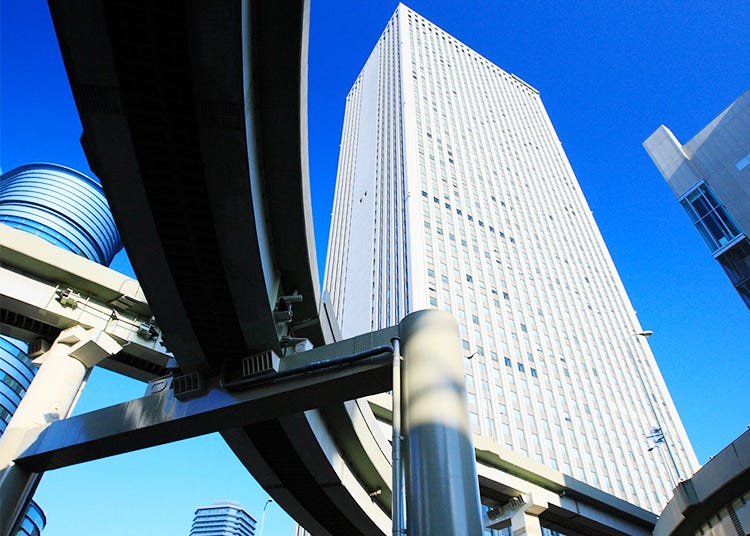 Ikebukuro
Ikebukuro:Overview & History
Being a major transportation hub in Tokyo, Ikebukuro is a popular place for tourists and locals to hang out at for its many sights and things to do! Originally, a bag-shaped pond used to exist in the area of what is now Ikebukuro Station's west exit and it is said to have been called "Fukuroike". As the years went on, the old farming areas became department stores in the 1930's and Ikebukuro began developing itself as a busy shopping and business district.
Nowadays, on the east side, you can find a variety of shopping plazas, restaurants, hotels, and more. Over on the west side, you can find a variety of Karaoke spots, Japanese izakayas, museums, and shrines! With so many things to see and do in Ikebukuro, you are sure to find something to do, come sunshine or rain!
Ikebukuro:Area Introduction
Ikebukuro West District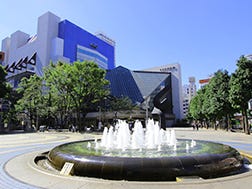 Take the West Exit out of the expansive labyrinth of Ikebukuro Station and you will run right into Ikebukuro West Gate Park. A popular park known to host a variety of events throughout the year and even was the spotlight of an old Japanese drama in the early 2000's. Right next to the park, you can find the Tokyo Metropolitan Theatre where you can occasionally catch plays, dances, and music performances.
Back at Ikebukuro Station's West Exit, make sure to visit the Tobu Department Store where you can find everything you need for your shopping needs! Offering a TAX FREE service of 8%, as well as UnionPay Discounts of 5%, you can easily shop without worrying about breaking the bank! Once you finish shopping 'til you drop, head to the upper floors where you can be amazed by the 48 different restaurants, each specializing in their own cuisine!
Nearby, you can also pay a visit to Jiyugakuen Myonichikan (House of Tomorrow), which was originally built as a schoolhouse and founded by Mr. and Mrs. Hani. Designed by the famous architect Frank Lloyd Wright and surviving both the 1923 Great Kanto Earthquake and air raids of World War II, the building is designated as an Important Cultural Property of Japan. Once you are done, relax and take it easy over at the Hotel Metropolitan, which is conveniently located only minutes from Ikebukuro Station, allowing you to explore the area at your own pace!
Ikebukuro East District
Like night and day, the east side of Ikebukuro offers a little more compact shopping district with a ton of things to see and do! Starting off with Sunshine City Street, where you can find many game centers, restaurants, souvenir shops, and more along this 200-meter long road that is available primarily to foot traffic! At the end of the street, you will find one of the entrances to Sunshine City, an immense commercial complex with a main building that has a beautiful view of the Tokyo cityscape. Inside Sunshine City, you can find a variety of special shops and even theme parks such as Namja Town, J-World, and even the Pokemon Center Mega Tokyo!
Just outside of the main Sunshine City complex lies Otome Road, a popular alternative to Akihabara primarily for female anime and manga fans! There are a variety of anime and game specialty shops, butler cafes, and otome cafes that cater especially to women. However, guys are more than welcome to enjoy the experience! Here is where you will also find the Animate Ikebukuro branch that holds a ton of anime and gaming goods from figurines, stationary, and even cosplay goods!
Ikebukuro Surrounding Areas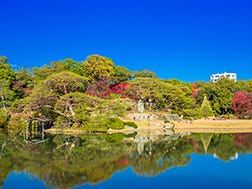 Explore a little further past the west and east sides of Ikebukuro and you will find some amusing spots that aren't on your normal Tokyo tour guide maps! Fans of old-school manga should definitely head out to the Namiki House Annex where you can learn more about the birth of manga. Close to Mejiro Station is the Philatelic Museum of Tokyo where you can learn more about postal stamps in Japan and other rarities from around the world!
Rikugien is a beautiful garden that was created in 1695 and offers a serene Japanese atmosphere. Discover a scenic landscape of spacious ponds, verdant trees, and weeping cherry trees that are especially beautiful during the spring season. Lastly, make sure to visit the beautiful shrines of Hakusan-Jinja and Gokoku-ji for a brief repose from the hustle and bustle of the concrete jungle of Tokyo.
Ikebukuro:Must-See Events
Late September to early October: Fukuro Festival
This festival sees the mikoshi (portable shrines) of the shrines of the Ikebukuro area paraded through the streets in a spectacular manner, accompanied by dances such as Okinawa's Eisa or the Tokyo Ondo.
Early October: Tokyo Yosakoi
The Tokyo Yosakoi festival brings colorful, energetic yosakoi dancers to nine areas of the Toshima Ward such as Sugamo and Ikebukuro Nishiguchi Park, with the square in front of Ikebukuro Station's East Exit being the main venue. Yosakoi teams from Hokkaido in the north to Kyushu in the south put a spell on the audience with masterful performances, drawing in people from far and wide.
Access from Narita Airport to Ikebukuro
From Narita Airport Station (Terminal 1), take the Keisei Narita Airport Line bound for Narita Airport Domestic Terminal. After about 45 minutes, get off at Aoto Station and transfer to Keisei Main Line (Limited Express) bound for Keisei Ueno Station. After about 10 minutes, get off at Nippori Station and transfer to JR Yamanote Line bound for Ikebukuro and Shinjuku. After about 13 minutes, get off at Ikebukuro Station.
Access from Haneda Airport to Ikebukuro
From Haneda Airport International Terminal Station (Keikyu), take the Keikyu Airport Line (Limited Express "Kaitoku") bound for Aoto. After about 13 minutes, get off at Shinagawa Station and transfer to JR Yamanote Line bound for Ikebukuro and Shinjuku. After about 28 minutes, get off at Ikebukuro Station.