Hokkaido is adored worldwide for its staggering range of sightseeing opportunities. While trendy cities like Sapporo and Otaru are enough to satisfy some, for others, Hokkaido's true charm lies in its untouched nature and unique cultures.

For a deeper understanding of Hokkaido's gems, including its lush wilderness and fascinating Ainu culture, we spoke with Mark Brazil Ph.D., an international nature guide, celebrated author, expedition leader, and university lecturer.
Experience The Pristine Beauty of Hokkaido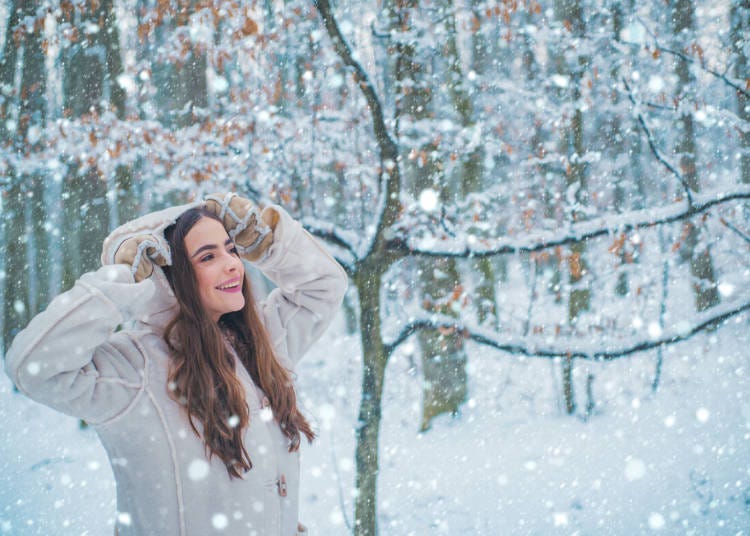 Engaging in thrilling activities and uncovering fascinating cultures deep in nature – that's what 'adventure travel' is all about! The Adventure Travel Trade Association (ATTA) defines adventure travel as consisting of two or more of the following elements: activity, nature, and intercultural experiences. From enjoying freedom to appreciating beauty, and perhaps even changing your own outlook on life, there are numerous reasons to join a trip such as this.

Compared with urban tourism, regional travel has a far greater beneficial impact on the local economy, leading to a surge of interest from tourism enterprises. Hokkaido is a big player here, currently developing ambitiously to accommodate more and more adventure holidays and thereby expand the industry.

But what exactly is so special about Hokkaido? To help us find the answer, we asked Mark Brazil, an English adventure guide currently residing in Hokkaido, to lay out the island's charms and how best to enjoy them.
An Interview with Mark Brazil – A British Nature Guide in Hokkaido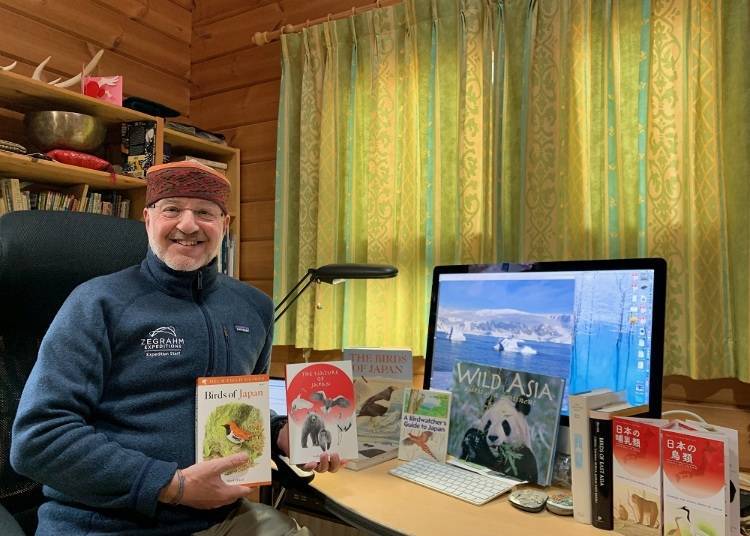 Mark in his office with his various books (C) Mark Brazil
Currently living in Teshikaga on the east side of Hokkaido, Mark Brazil is an accomplished ornithologist and an expedition leader who leads nature tours around the world. Originally from England, he possesses degrees in Biology, English Literature, and Psychology. Previously a university professor, he is also an author, freelance lecturer and wildlife explorer, and even an advisor to nature television programs.

He is also a celebrated author writing primarily about his scientific interest in the natural world. Beginning with magazine contributions in the 1970s, he now has hundreds of published articles and more than ten books under his belt.

In 1980, Mark became a nature tour leader before joining an expedition cruise company in 1998. Since 2007, Mark has primarily served as a consultant for expeditions along with his work as a nature guide and lecturer. In addition, using his wealth of experience, Mark has been connecting tour planners and developers to customers, furthering his profound impact on the industry. Recently, he has been working as a professional critic reviewing the adventure travel industry to help consumers find the best trips.

With this impressive history, there's truly no one better for a deep dive into Hokkaido's wilderness and culture!
The Beauty of Hokkaido Through Mark's Eyes
"For me, much of Hokkaido's charm lies in its magnificent showcase of distinct seasons and the incredible diversity of native wildlife. Since I came to Japan in 1980, I've journeyed from the northern tip of Tohoku to the southernmost of the Nansei Islands, and I can honestly say that Hokkaido is the most wild, untouched place I've seen in Japan."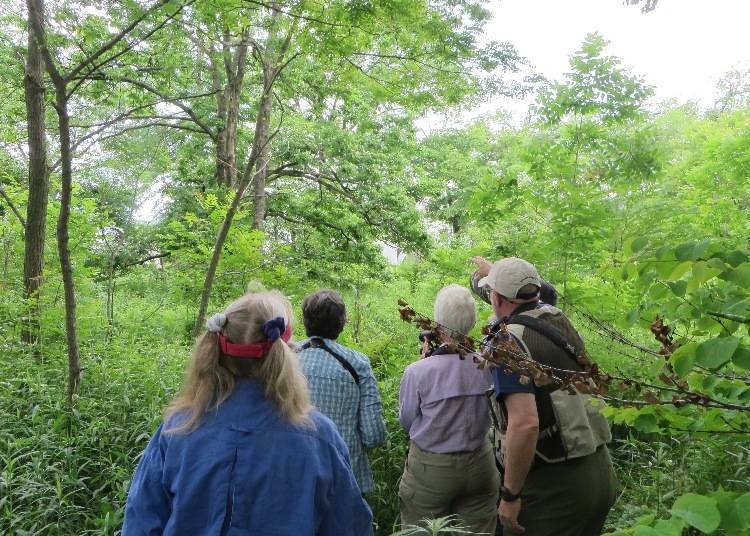 Summer birdwatching near Lake Shikotsu (C) Mark Brazil
"In Hokkaido, it's surprisingly easy to come across wild animals. For example, where I live in the eastern Dōtō region, you can see Steller's sea eagles and huge flocks of whooper swans migrating here from Siberia for the winter. Dōtō is one of the only places in the world to see such large numbers of these spectacular eagles, making it a treasured local winter wonder. Also, animals like the red-crowned crane and Blakiston's fish owl only reside in Hokkaido. Having traveled around the world, I know from personal experience that the variety of life in Hokkaido exceeds that of places like Switzerland and New Zealand."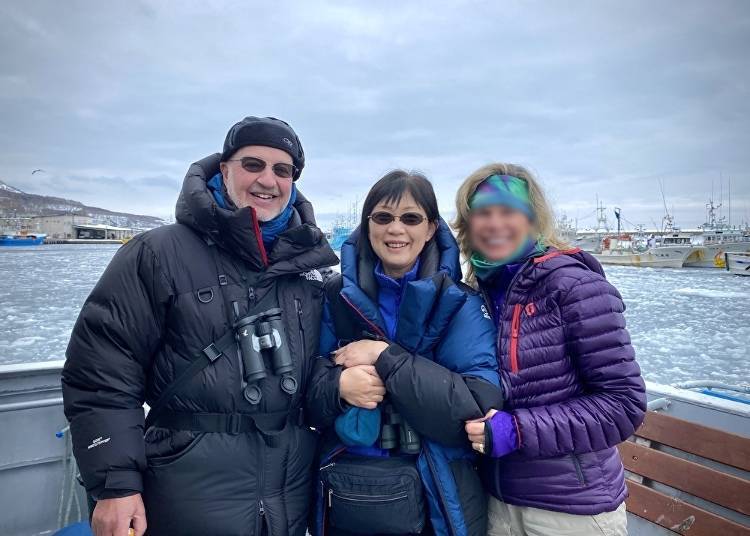 Mark, his wife Mayumi, and one of their guests enjoying the drift ice off the Shiretoko Peninsula (C) Mark Brazil
"In addition, the abundance of rare natural phenomena, such as drift ice, is another one of Hokkaido's charms. As drift ice does not occur in most countries, those who finally witness it in Hokkaido are often overwhelmed by the dynamic display. In fact, coming from the UK, I was one of those people! Hokkaido is truly a world of its own!"
What Does Mark Think is the Cultural Appeal of Hokkaido?
"Of course, it has to be Ainu. The Ainu people are an integral part not only of Hokkaido's history, but the whole of Japan's. When I first visited Japan in the 1980s, there was little talk about the Ainu, and I wasn't able to find out much. However, in the 20+ years I've lived here since 1998, information has multiplied, and facilities and opportunities allowing contact with Ainu culture have flourished. While all aspects of this native culture are inherently interesting, their dynamic music and dance are particularly easy to appreciate for foreign people."

"While I'm no expert in Ainu culture, when I conduct birdwatching during my main tours, I always make sure to take my guests to the Kushiro City Museum. While birdwatching may seem totally unrelated to Ainu culture, it is an admiration of nature and I believe it provides a great opportunity to understand the connection between Hokkaido's wilderness and the Ainu, deepening our appreciation of both."
Why is Hokkaido the Best Place for Adventure Travel?
"Vast mountains, active volcanoes, rivers, lakes, streams, and of course, the ocean! Hokkaido abounds with each, and they're surprisingly accessible, making the range of activities you can enjoy here immense."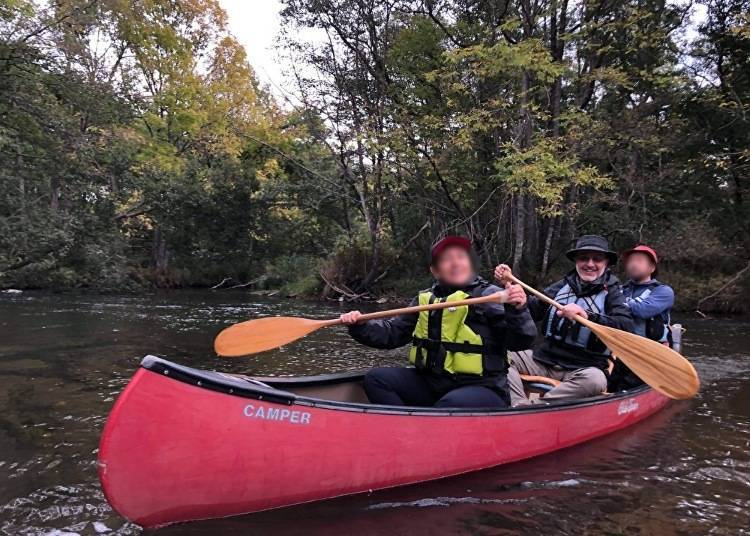 Canoeing on the Kushiro River (C) Mark Brazil
"During the warmer seasons, you can have fun canoeing, kayaking, and fishing on the rivers and lakes. You can also relish breathtaking panoramas of the stunning clear skies via airplane, helicopter, or hot-air balloon rides. Along with the typical fun of skiing and snowboarding, winter activities such as walking over drift ice are also quintessential Hokkaido experiences. While countries like England and New Zealand are full of fun, a place like Hokkaido where you can do virtually everything is rare."

"Teshikaga, where I live, is surrounded by spectacular mountains and lakes in the Akan–Mashu National Park, which is right on my doorstep. One of the most famous sights here is the pristine and transparent water of Lake Mashu, which becomes even more magical in winter. Putting on snowshoes and trekking around the lake is the height of a Hokkaido adventure"
Address

Lake Mashu, Teshikaga-cho, Kawakami-gun, Hokkaido, 088-3201
View Map

Nearest Station

Mashu Station (Senmo Main Line)
20 minutes by car


Phone Number

015-482-2200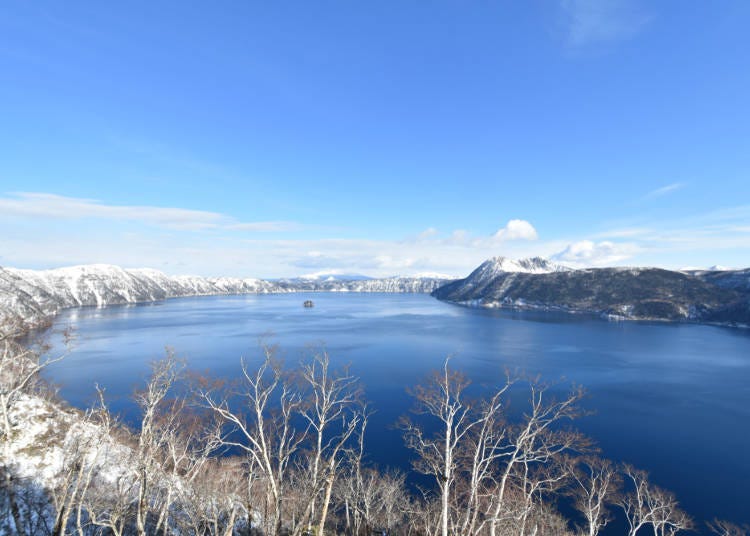 Lake Mashu in winter
"Furthermore, the cities and towns of Hokkaido are quite close and well-connected to their natural surroundings, which is another reason behind the success of Hokkaido adventure travel. Even from the capital city of Sapporo, open agricultural plains and rugged mountains can be reached within an hour's drive. Hokkaido also has over a dozen airports, making it easy to reach secluded locations and outlying islands. Indeed, the close connection between cities and nature is one of Hokkaido's most alluring qualities!"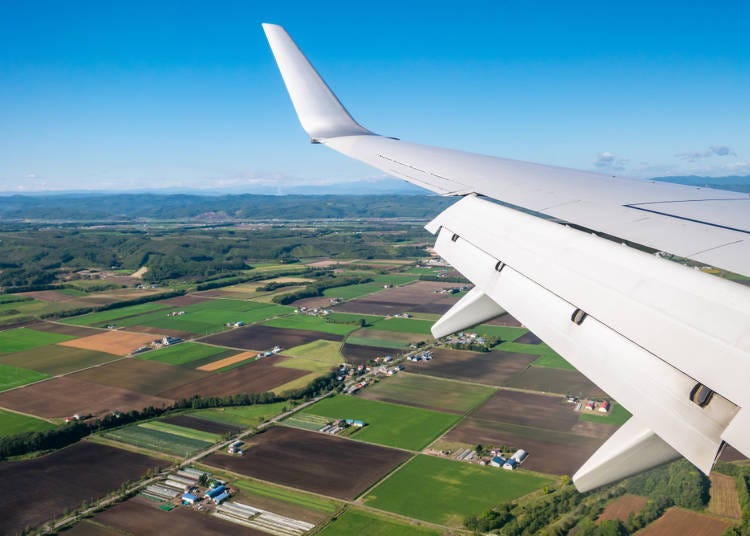 "While it is common for people living in Europe to take long vacations once or twice a year, there's no guarantee to get the time off you want, so aiming for a certain season to travel is rare. However, all four seasons of Hokkaido are equally worth visiting, making it a year-round destination! Travelers who make their way to Hokkaido once will likely want to visit again during a different season to see a new side. Indeed, many of my guests who visit in winter wonder what Hokkaido is like during summer and want to return. No matter when you visit, you'll be overwhelmed with beauty and fun! This is undoubtedly another one of Hokkaido's greatest strengths."
What Activities in Hokkaido Do You Recommend Most?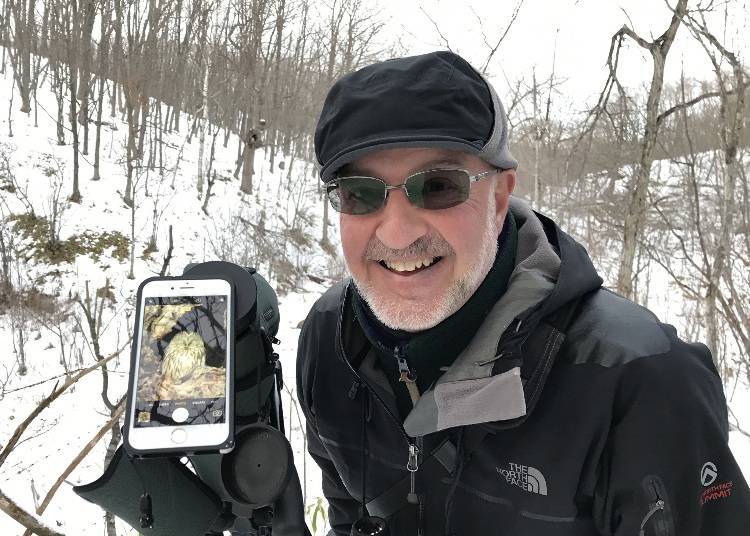 Birdwatching and digiscoping in Tsurui (C) Mark Brazil
"When it comes to experiencing the outdoors, nothing beats nature watching. During winter you'll be able to see numerous special birds, including Steller's sea eagles, which spend their summers in eastern Russia and which are rarely seen there due to their inaccessibility. With a high possibility of seeing this and other magnificent birds, winter in Hokkaido is a bird-lover's paradise! Of course, there are plenty of other species to see—Hokkaido is a treasure trove of unique native wildlife. And on sea cruises from the towns of Rausu and Abashiri, there's a good chance of encountering whales and dolphins too."

"On a side note, my favorite activity in Hokkaido has recently been climbing Mt. Hakuto, which is in the Akan–Mashu National Park. Mt. Hakuto brims with geothermal activity, and has mud volcanoes, known as 'bokke' in the Ainu language, along with places to see steam rising from the ground. Of course, the view from the summit too is spectacular."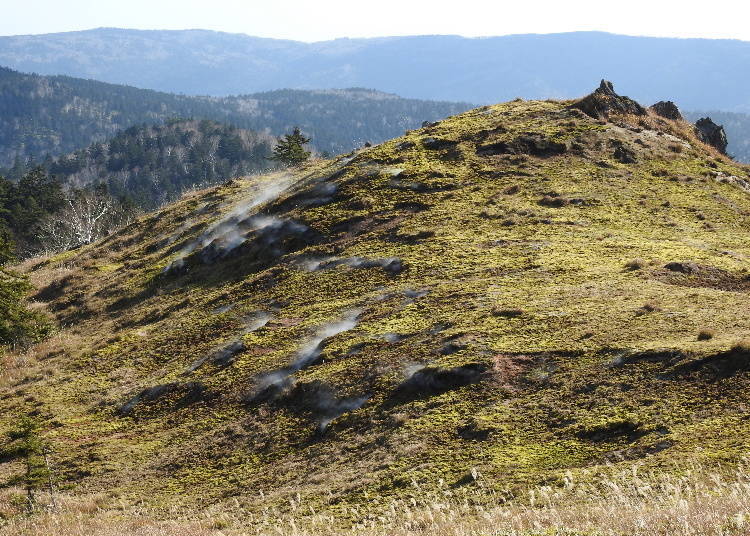 Steam constantly rises from Mt. Hakuto. (C) Mark Brazil
"If it's culture you're interested in, I recommend checking out one of Hokkaido's numerous museums or historical archive collections. The Hokkaido Museum of Northern Peoples in Abashiri boasts highly-informative exhibitions comparing the Ainu with other indigenous cultures. The Kawamura Kaneto Ainu Memorial Museum in Asahikawa and the newly-opened Upopoy National Ainu Museum and Park in Shiraoi are also well worth visiting."

"The recent trend of cycling tourism, including mountain biking and large-wheeled 'fat bikes,' can also be thoroughly enjoyed in Hokkaido. The Dōtō region of Hokkaido is particularly favored by cyclists for its vast, open landscape. Along with being great for the environment and more maneuverable than a car, cycling allows you to properly relish the crisp and pristine Hokkaido air. Beginner-friendly SUP (Stand Up Paddleboarding), has recently exploded in popularity too."

"If you ever visit Hokkaido, I hope you'll have a blast making your way through its abundant nature and incredible culture."
Address

2-3 Wakakusa-cho, Shiraoi-cho, Shiraoi-gun, Hokkaido, 059-0902
View Map

Nearest Station

Shiraoi Station (Muroran Main Line)
10 minutes on foot


Phone Number

0144-82-3914
Promoting Adventure Travel in Hokkaido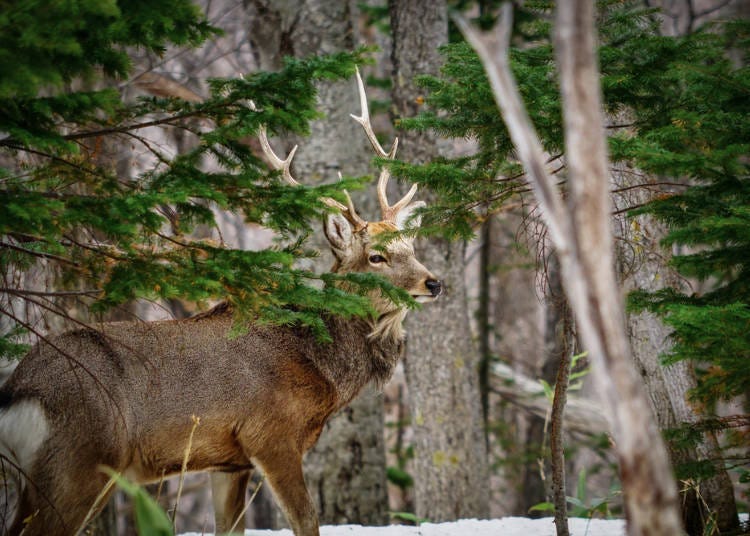 Efforts are currently being made to encourage tourists to enjoy Hokkaido through adventures in nature and meaningful cultural experiences.

The 2021 Adventure Travel World Summit (ATWS), which brings together leading adventure tourism professionals from across the globe, will be held in Hokkaido's capital of Sapporo.

The ATWS is the world's largest adventure travel business conference, which is held annually across the world. Along with being the summit's first time in Asia, it coincides with a rising momentum for adventure travel in Japan, which, kick-started by Hokkaido, Nagano, and Okinawa, is spreading feverishly across the country.

Prior to the summit itself, there will be 'pre-summit adventures', allowing participants to enjoy a genuine 4–5 night adventure travel experience in the region. Adventures will be set up all over Japan, with Hokkaido naturally playing a large role.
In addition, the Hokkaido Tourism Promotion Organization, which has been working to build the foundation of world-class adventure travel through the development of ATWS tours and guide training, launched the Best of Hokkaido NATURE GUIDE, a website filled with Hokkaido adventure tourism information.

The website includes public transport and access info, hot spring guides, recommended activities, food reports, and other useful tidbits to help design the perfect Hokkaido itinerary.

It is currently available in Japanese, English, and German. There's also plenty happening on social media, with pictures and videos flaunting the beauty of Hokkaido on YouTube, Instagram, and Facebook. You'll surely find something to inspire your next adventure here.
Let's Explore Hokkaido: 6 Fun Activities and Tours to Try!
1. Sea Kayaking on Lake Shikaribetsu and Trekking Around Lake Shinonome (Lake Shikaribetsu Nature Centre)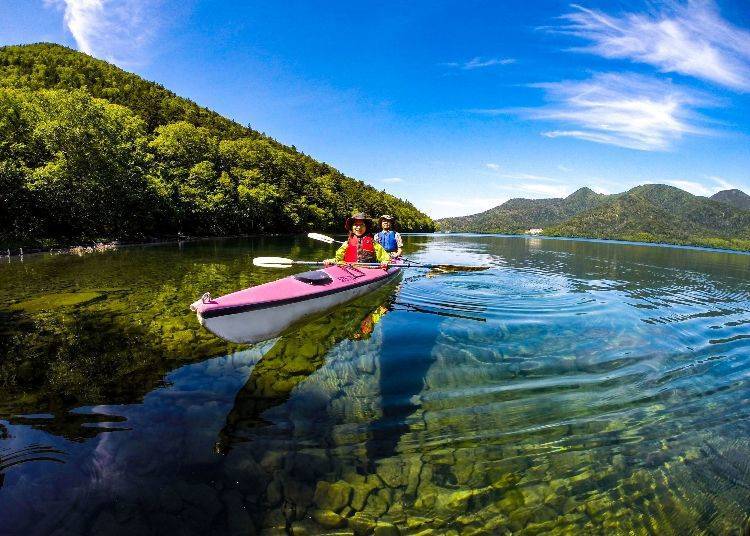 Lake Shikaribetsu, within the Daisetsuzan National Park in central Hokkaido, was born from the volcanic activity of the Shikaribetsu volcanic group and is Hokkaido's highest natural lake. Here, you can paddle around in two-person sea kayaks and savour the surrounding greenery.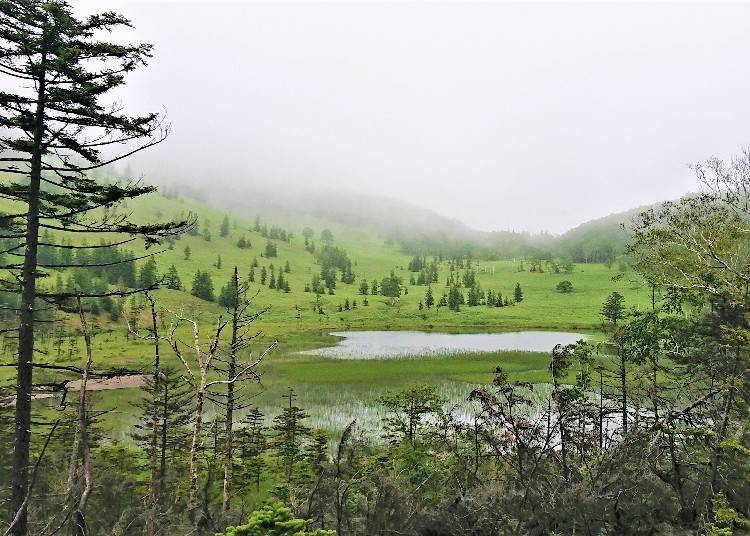 The same tour also offers trekking trips around Lake Shinonome, another part of the Daisetsuzan National Park. With a circumference of just 0.8 kilometers and in a secluded location only reachable on foot, it is considered to be one of Hokkaido's Three Secret Lakes. Moreover, as it is gradually turning into marshland, it will eventually disappear in the future, making it an extra special treasure soon to be lost. The route there along a gentle mountain path is four kilometers one-way, the trail lacks sharp inclines and is suitable for most walkers.
Sea Kayaking on Lake Shikaribetsu and Trekking Around Lake Shinonome (Lake Shikaribetsu Nature Centre)
Contact:

-TEL: 0156-69-8181
-Email: lake804m@gmail.com
2. Mount Hakuun Hiking (Lake Shikaribetsu Nature Centre)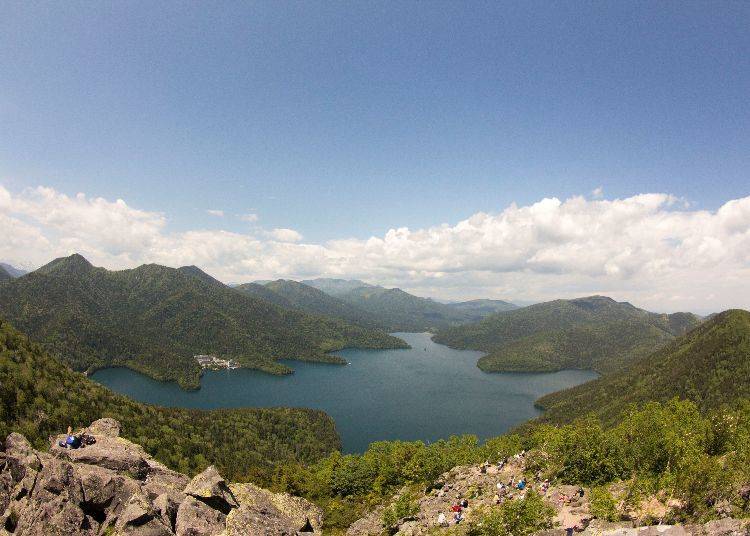 Another gem of the Daisetsuzan National Park, Mount Hakuun offers hikers a superb panorama of the encompassing wilderness and the highest lookout over mystical Lake Shikaribetsu. In addition, you'll be able to see the Tokachi Plain, Hidaka Mountains, and the Daisetsuzan Volcanic Group in the distance. If you're hunting for Hokkaido's best views, Mount Hakuun is a must-visit!
Mount Hakuun Hiking (Lake Shikaribetsu Nature Centre)
Required Time:

4 hours
Capacity:

10-50 people
Contact:

-TEL: 0156-69-8181
-Email: lake804m@gmail.com
3. Lake Shikotsu 1-day MTB Cycling Tour (Giro21)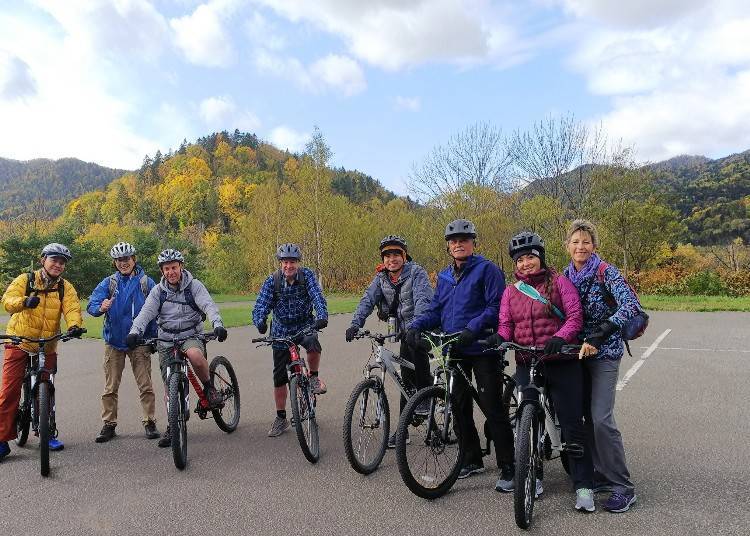 If you really want to get off the beaten track and dive into Hokkaido's pristine wilderness, we recommend a 1-day cycling tour of Lake Shikotsu.

The long course runs 45–55 km from Chitose to Lake Shikotsu (the difference in elevation is roughly 300 m) and follows the clear waters of the Chitose River through forests of Japanese white birch to Lake Shikotsu. The way back follows the Monbetsu or Mamachi River via an off-road forest path. This course is intense, so only join if you're confident in your endurance.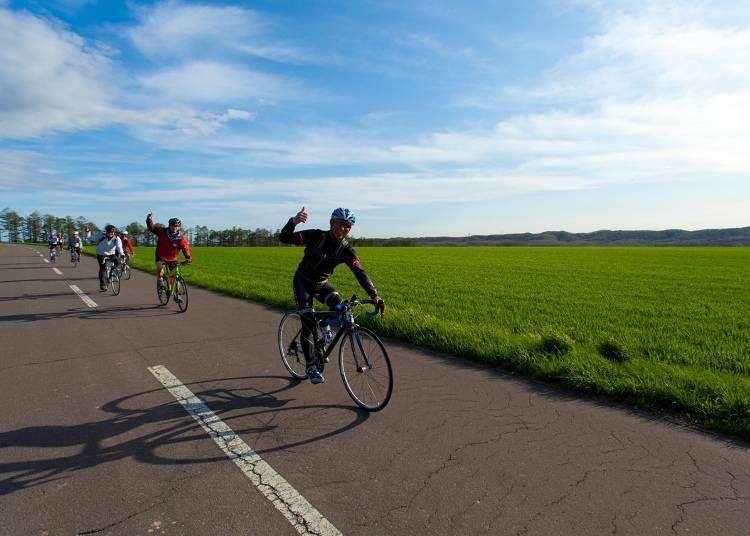 For those after a more relaxing, carefree cycling experience, we suggest the 20–30 km course (with a roughly 100 m difference in elevation) running from Kyukamura Morappu Kohan to the base of Mount Tarumae.

Starting at Kyukamura, you'll make your way through a tunnel of greenery heading towards the Morappu Camping Site on the lake shore. Along the way, you'll pause at numerous viewpoints, including spectacular scenes of Mount Tarumae and the Chitose River. If a more relaxed cycling tour is what you're seeking, this course is for you!
Mount Hakuun Hiking (Lake Shikaribetsu Nature Centre)
Required Time:
Contact:

-TEL: 011-833-0199
-Email: info@giro21.com
Address

Shikotsukoonsen, Chitose-shi, Hokkaido, 066-0281
View Map

Nearest Station

Chitose Station (Chitose Line)
44 minutes on foot


Phone Number

0123-25-2404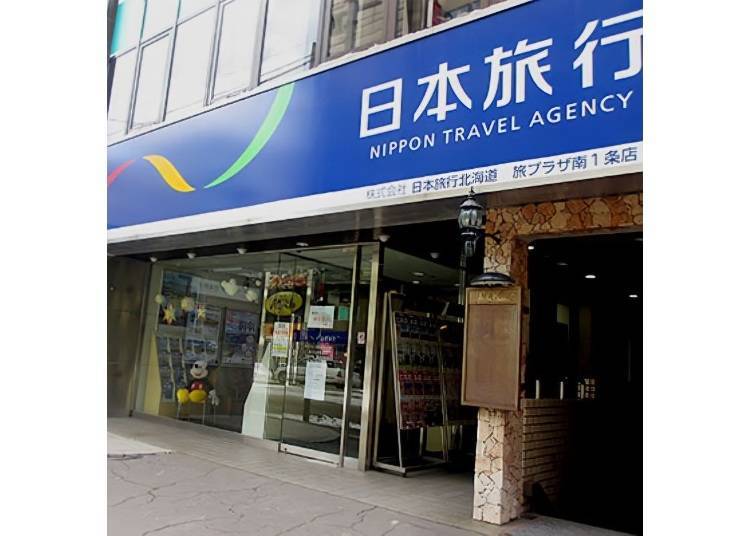 Please direct all other inquiries to the Nippon Travel Agency Hokkaido: 011-208-0182.

4. Asahikawa Ainu Museum & Mt. Arashiyama 1 Day Hiking Tour (Adventure Hokkaido)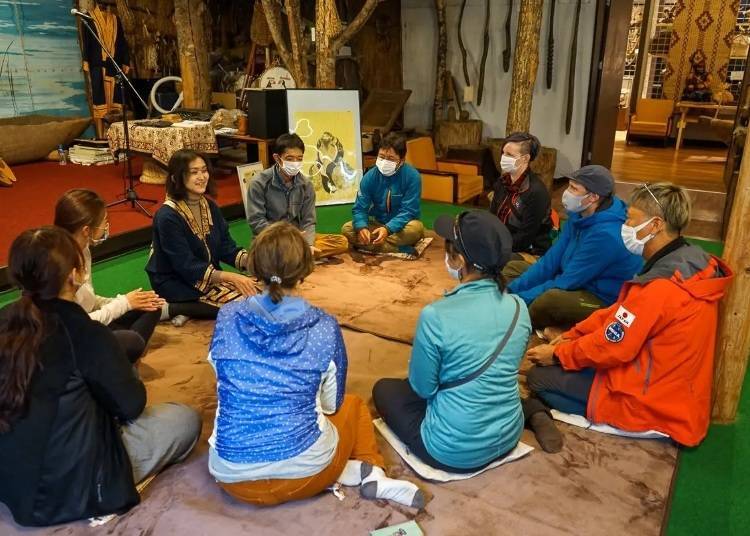 This tour will guide you through the Kawamura Kaneto Ainu Memorial Museum in Asahikawa and the natural park of Arashiyama. In addition to discovering the history of the legendary Kamikawa Ainu, the museum is packed with interactive cultural experiences, including the chance to feast on traditional Ainu cuisine.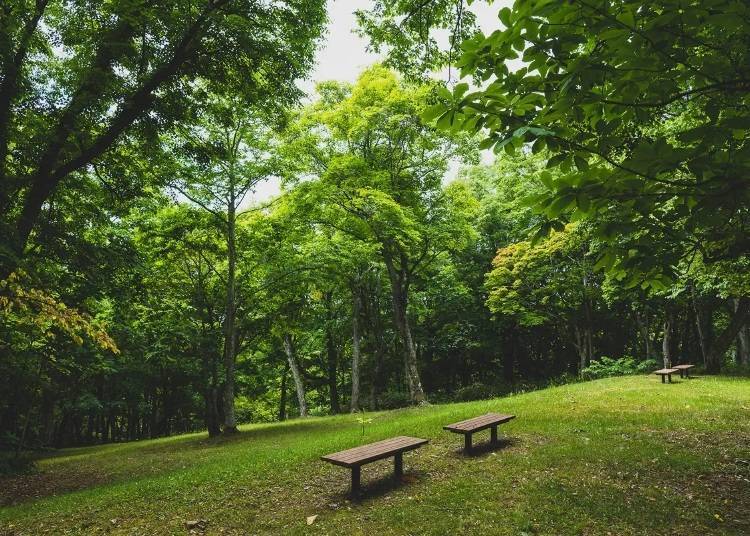 You'll also be guided through the sacred ground of Arashiyama while discovering how the Ainu worshiped the natural world around them. Not only will you be able to explore an exciting new place, you'll also gain a profound appreciation of the culture and history surrounding it.
Asahikawa Ainu Museum & Mt. Arashiyama 1 Day Hiking Tour (Adventure Hokkaido)
Required Time:

1 day (lunch included)
Minimum Participants:

2
Contact:

info@adventure-hokkaido.com (Adventure Hokkaido)
5. Mt. Asahidake 1-Day Snowshoeing Tour (Adventure Hokkaido)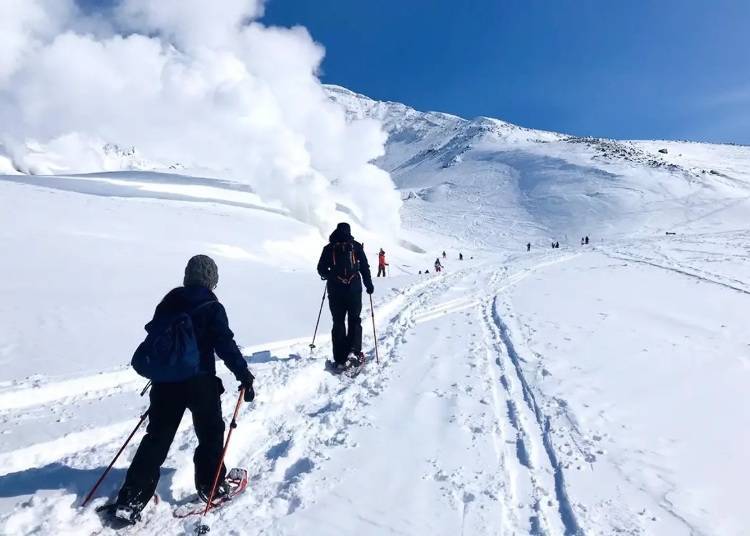 Asahi-dake (2,291 m), the tallest mountain in Hokkaido, can be traversed even in winter with this 1-day snowshoe hiking adventure tour.

Running between late December and early May, you'll start by taking the Asahi-dake ropeway to Sugatami Station before donning snowshoes and hiking through the lush snow with an experienced local guide. For those with a curious heart ready to brave temperatures regularly dropping down to -20℃, give this tour a go!
Asahikawa Ainu Museum & Mt. Arashiyama 1 Day Hiking Tour (Adventure Hokkaido)
Required Time:

1 day (lunch included)
Minimum Participants:

2
Contact:

info@adventure-hokkaido.com (Adventure Hokkaido)
Address

Yukomanbetsu, Higashikawa-cho, Kamikawa-gun, Hokkaido, 071-1472
View Map

Nearest Station

Asahikawa Station (Soya Main Line / Hakodate Main Line / Furano Line)


Phone Number

0166-82-2111
6. Japan's Far East 8 Day Wildlife & Adventure Tour (Adventure Hokkaido)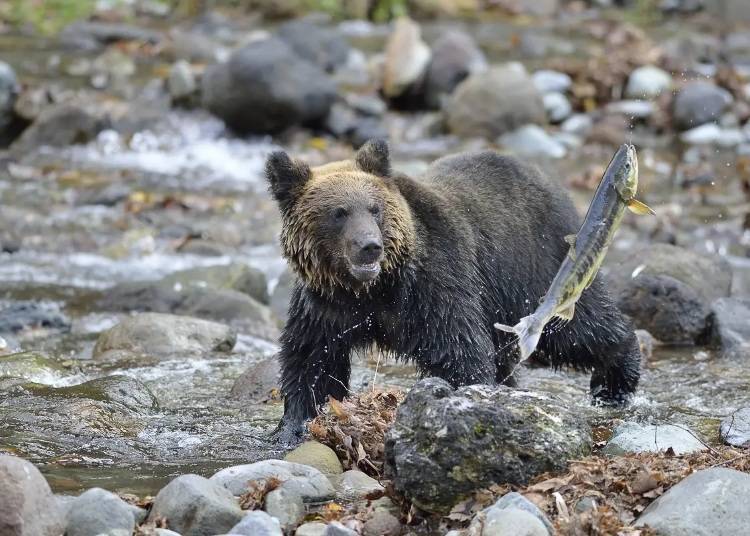 Join this extensive 8-day tour through Hokkaido's far east region, including the Kushiro Marsh, Akan, Lake Mashu, and the Shiretoko Peninsula, to discover the elusive flora and fauna of Hokkaido undisturbed in their natural habitat.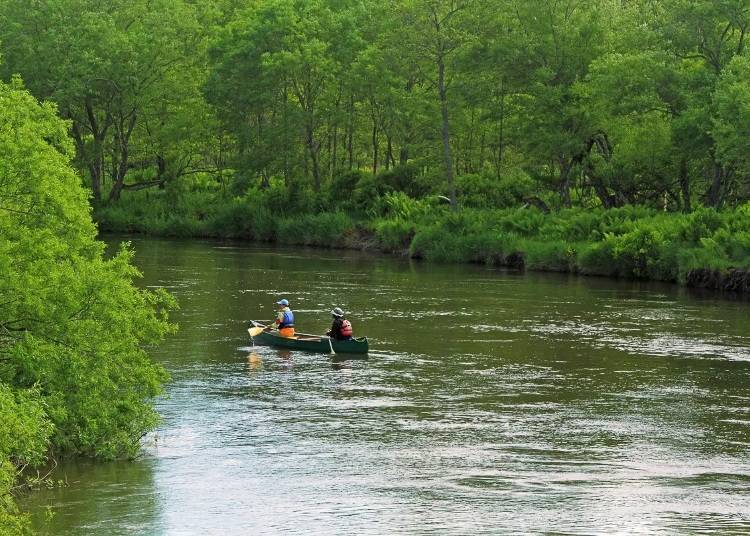 Tour activities include a cruise along the Rausu coast to look for brown bears and other wildlife, exploring Lake Kussharo and the Kushiro River by canoe to get up close with the marshy grassland ecosystem, along with much, much more!

You'll also get to meet fishermen and other locals in the area and dine on dishes prepared by them, allowing a firsthand taste of their unique way of living with nature.
Japan's Far East 8 Day Wildlife & Adventure Tour (Adventure Hokkaido)
Required Time:

8 days (7 breakfasts, 4 lunches, 7 dinners included)
Minimum Participants:

4
Contact:

info@adventure-hokkaido.com (Adventure Hokkaido)
Address

Lake Kusshiyaro, Teshikaga-cho, Kawakami-gun, Hokkaido, 088-3341
View Map

Nearest Station

Kawayu-Onsen Station (Senmo Main Line)
15 minutes by car


Phone Number

015-482-2200
Adventure travel in Hokkaido is attracting attention from around the world, and we hope you can imagine why! When you have the chance, be sure to travel around Japan's great north island.

Text by: Minna no Kotobasha

The information presented in this article is accurate as of March 2021. Confirm the latest information on official websites before visiting.

*This information is from the time of this article's publication.
*Prices and options mentioned are subject to change.
*Unless stated otherwise, all prices include tax.
Limited time offer: 10% discount coupons available now!