Business hours for facilities may be affected by COVID-19. Shop websites may not be updated with the latest information, so please use caution when visiting.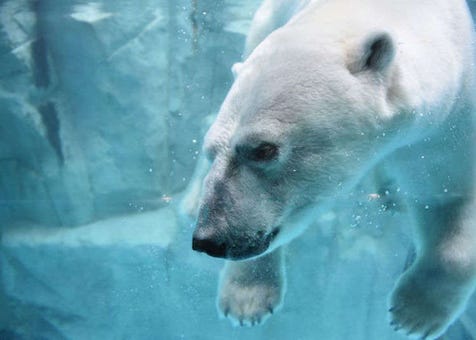 Surrounding Areas Of Akita
Theme Parks
Oga Aquarium GAO, located on Oga Peninsula in the western part of Akita Prefecture, is the only aquarium in Akita. The aquarium has popular animals such as polar bears, seals and penguins. They also have a display section for the prefectural fish hatahata (Japanese sandfish), and other events such as the limited time Namahage Diver. Let's take a look at Oga Aquarium GAO and the scenic spot Godzilla Rock!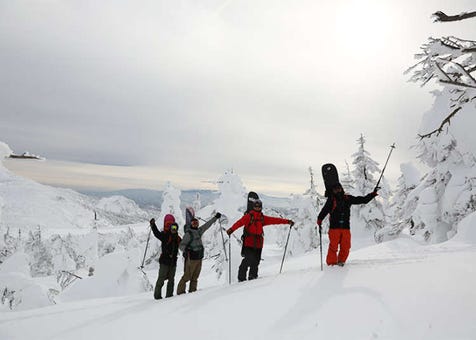 Other Surrounding Areas Of Miyagi
Skiing & Snowboarding
In Miyagi Zao Sumikawa Snow Park at M's GUIDE & SCHOOL, you can join in what are called the "Cat Tours" - one-way rides to the top of the mountain via a snowcat. On these popular Japan ski tours, you will ride a Snowcat - a truck-sized, fully tracked vehicle - to the top of Mt. Katta. From here you can choose between the Snowshoe Tour, where you can walk along the icy fields wearing snowshoes, or the Back Country Tour, where you travel using skis or snowboards (advanced reservations required). For both tours, you will be accompanied by a guide. Tours are seasonally available from late December to late March.
Aomori, Hirosaki And Hachinohe
Fukushima, Koriyama And Iwaki
Morioka, Hiraizumi And Hachimantai
Niigata And Sado
Sendai And Matsushima
Surrounding Areas Of Akita
Surrounding Areas Of Yamagata