Due to coronavirus (COVID 19) outbreaks, some facilities and establishments may be closed or may have changed their operating hours. Please confirm directly with the establishment's official website or other official sources before visiting, and take appropriate precautions during your stay.
Coronavirus (COVID 19): What You Need to Know If Traveling to Japan
Morioka, Hiraizumi And Hachimantai
Other Sightseeing
Iwate Prefecture is located in the northern part of the Tohoku region. Its size is second only to Hokkaido, which boasts the largest area in Japan. Each municipality has unique characteristics, giving you various ways to enjoy various things, all in one prefecture. Historical cityscapes like Morioka City and Hiraizumi Town, as well as beautiful, mountainous, nature-rich areas like the Kitakami Mountains, can be found inland. The coastal areas facing the Pacific Ocean are dotted with eateries serving up local seafood dishes. As you can see, there are many attention-grabbing tourist destinations.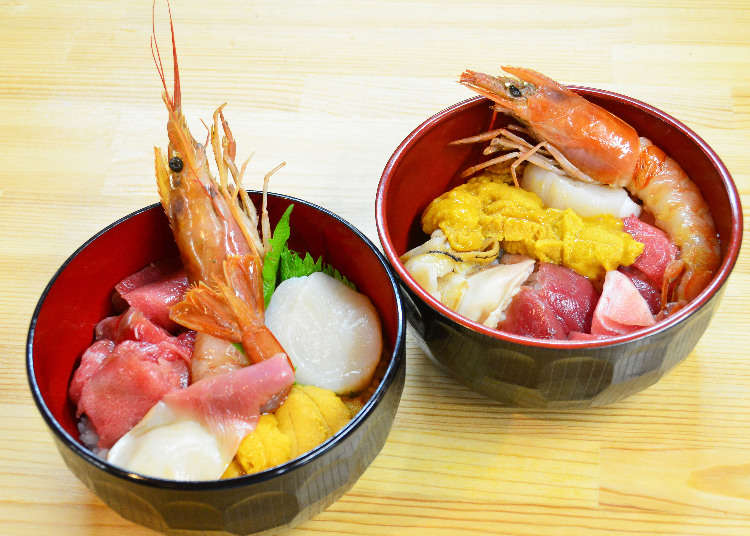 Sendai And Matsushima
Sashimi
When traveling in Miyagi Prefecture, you can't miss out on the delicious seafood. Located right off the Sanriku Coast, it is known as one of the best fishing ports in the entire world. The markets are lined with plenty of fresh and delicious seafood dishes, beloved by the locals. There are plenty of places to grab a great gourmet dish of delicious seafood. Today, we will take a look at the Shiogama Seafood Wholesale Market, one of the largest wholesale markets in the Tohoku Region. These seafood and tempura bowls are made with fresh fish and pack plenty of flavor.
Aomori, Hirosaki And Hachinohe
Fukushima, Koriyama And Iwaki
Morioka, Hiraizumi And Hachimantai
Niigata And Sado
Sendai And Matsushima
Surrounding Areas Of Akita
Surrounding Areas Of Yamagata
Get recommendations, exclusive deals and more from select spots & restaurants!
What's new