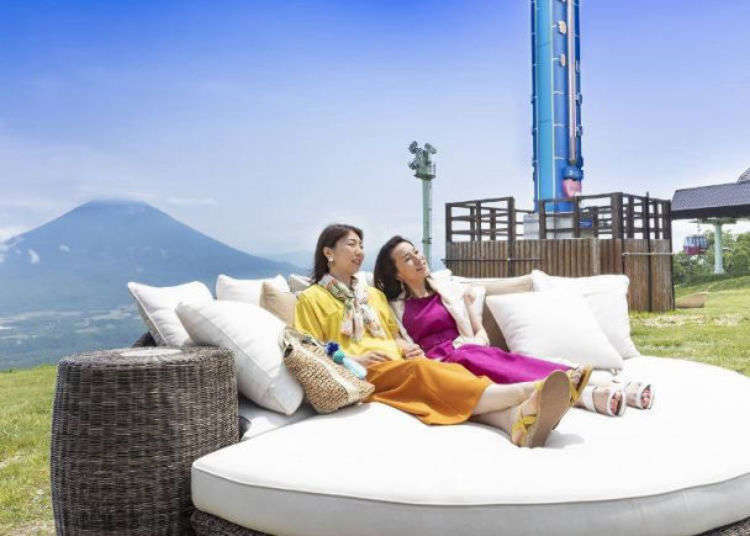 Niseko is one of Japan's leading resort areas. It has an exotic atmosphere and the number of overseas tourists has increased over the past decade. Niseko offers year-round outdoor fun from rafting and hiking in summer to skiing and snowboarding in winter. Local agriculture and dairy farming produce delicious food, and there are plenty of soothing hot springs, so you won't get tired of Niseko no matter how long you stay.

Here are ten ways to enjoy Niseko all year round.
1. Niseko Grand Hirafu resort: Summer and winter fun!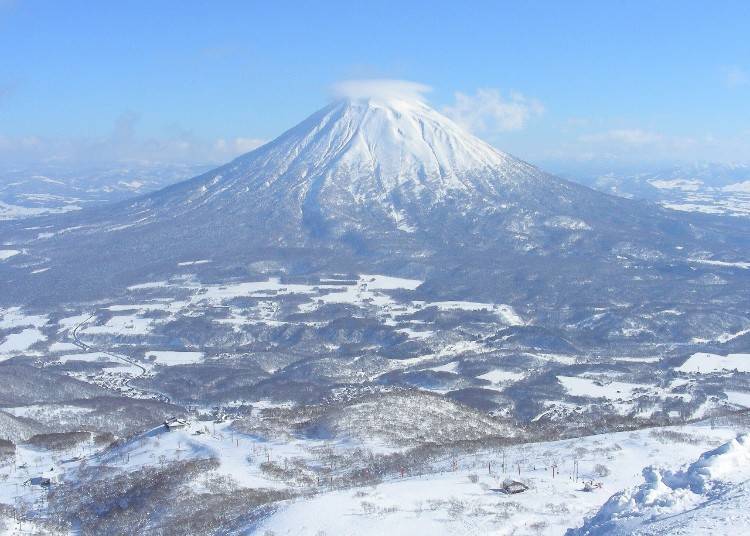 Niseko Grand Hirafu is home to the largest ski slope in the Niseko area. The powder is impressive and the view of Mt. Yotei from the slopes is magnificent. The resort boasts 22 courses and 13 lifts, and the adjacent Niseko Hanazono resort can also be accessed with a combination ticket. With so many choices, it's difficult to hit all the slopes in just one day so stay for a few to take full advantage of the powder.
Photo courtesy of Grand Hirafu
Grand Hirafu is also a great summer getaway. The "Summer Gondola" runs from mid-July to late September, elevating passengers 500m up the Niseko Annupuri slopes to a scenic overlook of Mt. Yotei. There a "Niseko Siesta Hillside Observation Bed" gives visitors the opportunity to take in the view from the comfort of a large bed or sofa. For those looking for something more active, the area's winding mountain biking courses are recommended.
ニセコ グラン・ヒラフ

Address

204, Yamada, Abuta Gun Kutchan Cho, Hokkaido, 044-0081, Japan

Phone Number

0136-22-0109

Reserve a Lift ticket in advance

Prince x Tokyu x NSD Combo Multi-Resort Lift Ticket

1-Day Ticket

All Ages

All-Day
2. Winter powder at Niseko Annupuri International Ski Area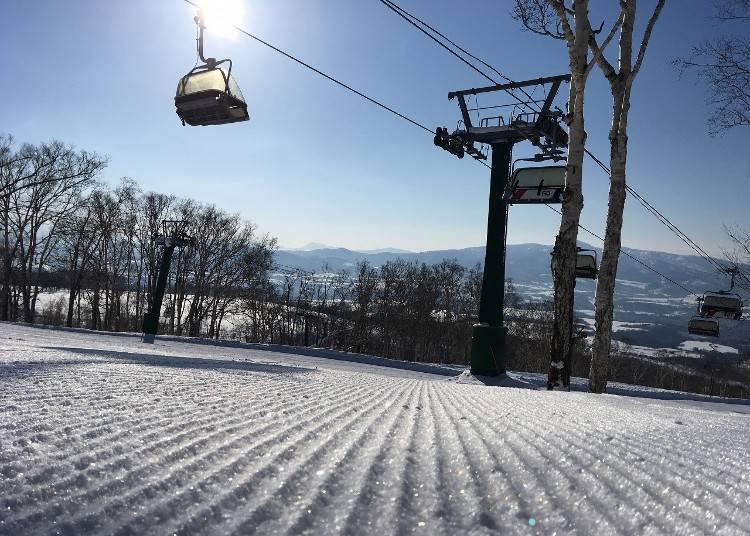 Niseko Annupuri International Ski Area has courses for beginners and intermediate skiers near the foot of the mountain, while those near the summit are more suited for advanced skiers. The slopes are divided into two types – powder "non-compacted snow courses" and beautifully groomed "compacted snow courses" – allowing skiers to find slopes that fit their preferences and skill levels.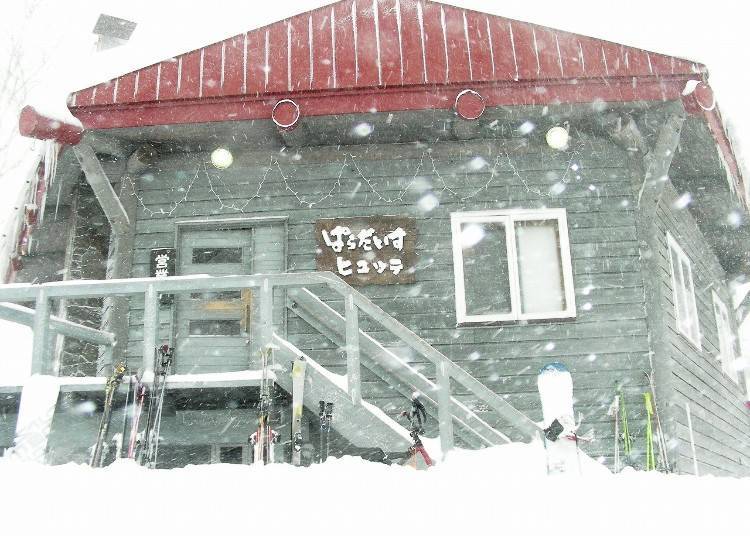 Because the slopes are spacious and have few trees, visibility may become difficult during a blizzard. In such conditions, you can take a break at the Paradise Hut where hot drinks and light meals are served and the heat of the stove warms cold skiers. A poster of the 1972 Sapporo Olympics on the wall makes it seem like time has stopped in this cozy mountain hut, and you'll want to stay for a while too.
Niseko Annupuri International Ski Area

ニセコアンヌプリ国際スキー場

Address

485 Niseko, Niseko-cho, Abuta-gun, Hokkaido 048-1511

Phone Number

0136-58-2080

Hours: Winter (late November - early May) 8:30 - 16:30, Night tickets until 20:30, Summer gondola service (early July - mid-October) 9:00 - 16:30 (Last ascent 16:00, last descent 16:30); open daily; For further details (including special extended hours), please check the official website.
3. Enjoy rafting near Mt. Yotei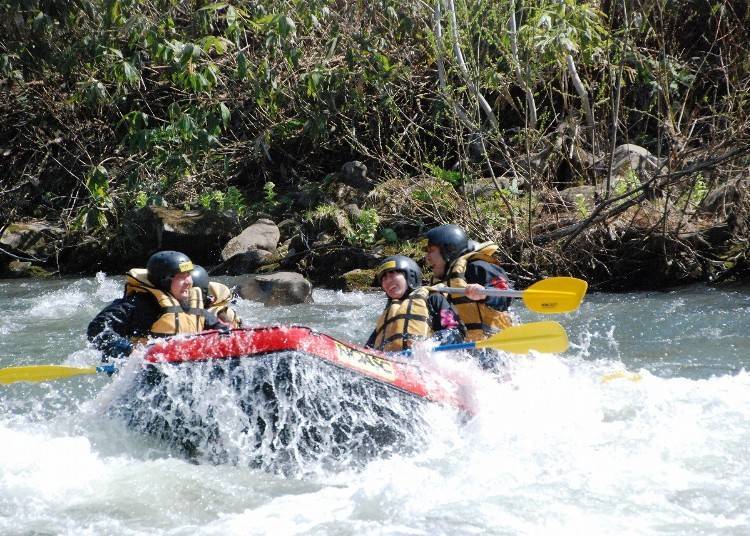 Due to the favorable white water rafting conditions, there are many tour companies in Niseko. Mt. Yotei's May snowmelt flows into the Shiribetsu River, and the resulting torrent makes the river a frequent rafting site. Rafting offers a thrill you won't experience in everyday life. Expeditions can't go smoothly unless all the crew members work together, but with good communication and teamwork the goal can be reached with a newfound sense of comradery.
4. Niseko No.2 Arishima Ostrich Farm: Say what?!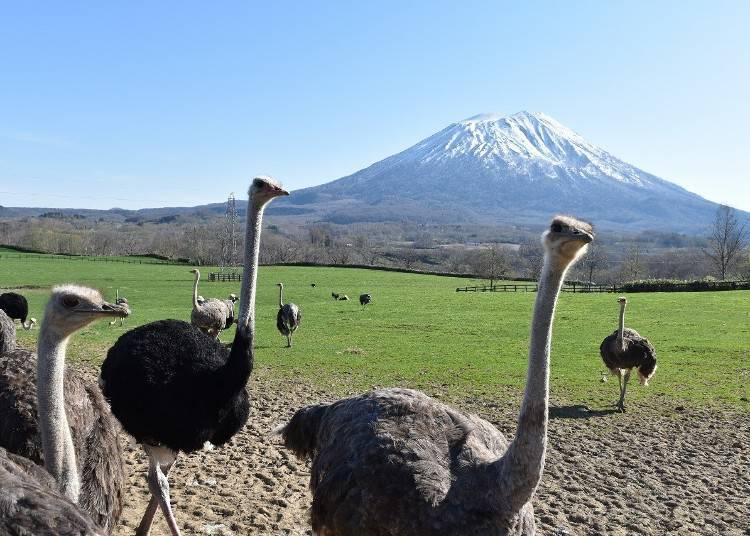 At Niseko No.2 Arishima Ostrich Farm you can see ostriches with Mt. Yotei in the background. There is a feed box near the fence so you can feed these large birds (100 yen). You can also buy ostrich egg sweets at the farm's confectionery, which opened in 2017. General entry is restricted during in winter to protect the ostriches from illness, but guided tours are available and you can make some fun memories that can't experience elsewhere.
Niseko No.2 Arishima Ostrich Farm

ニセコ 第2有島だちょう牧場

Address

239-2 Toyosato, Niseko-cho, Abuta-gun, Hokkaido, 048-1543

Phone Number

090-8273-3824

Hours: Open daily, May to mid-November
Admission: Free
5. Rest, shop, and eat at Niseko View Plaza Road Station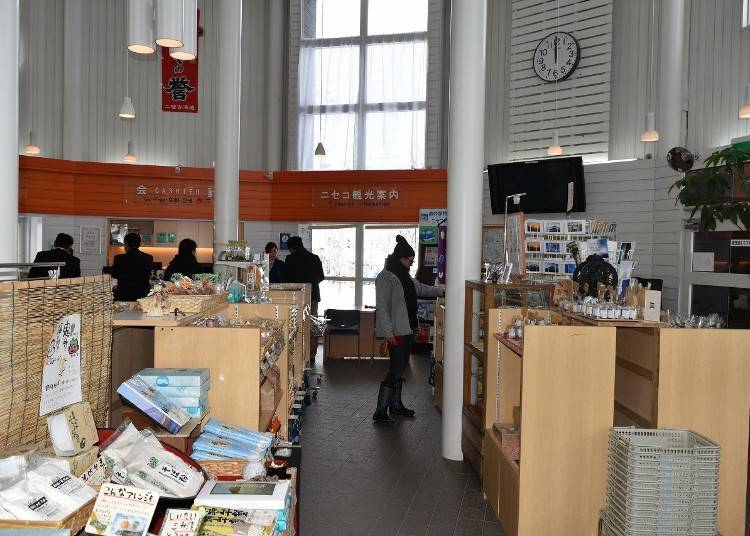 Niseko View Plaza Road Station is a popular place to rest and buy Niseko sweets, agricultural products, and dairy products. There's also a restaurant where you can enjoy dishes made with locally grown potatoes and rich, soft ice cream. Seen from here, Mt. Yotei looks amazing. And don't miss out on any of the rare local products!
Niseko View Plaza Road Station

道の駅 ニセコビュープラザ

Address

77-10 Motomachi, Niseko-cho, Abuta-gun, Hokkaido 048-1544

Phone Number

0136-43-2051

Hours: 8:30 - 18:00 (late April - October), 9:00 - 17:00 (November - late April); free space building closed December 31st and January 1st
6. Niseko Cheese Factory – from Niseko to the world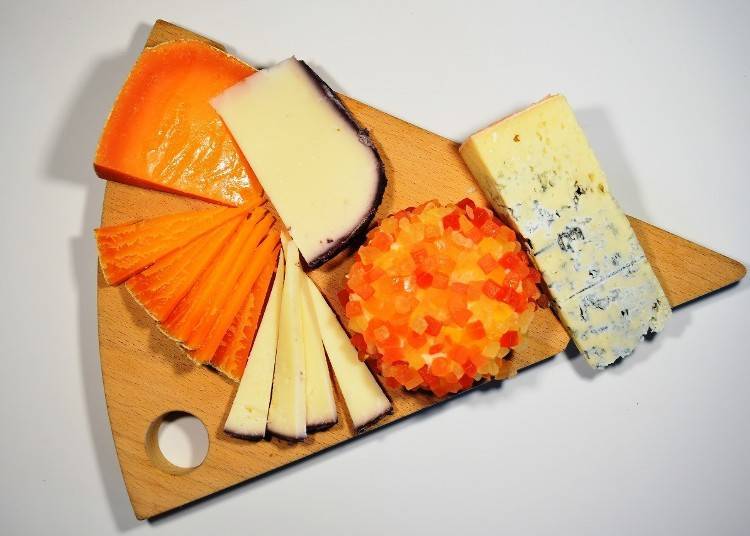 Niseko Cheese Factory was started by a man who left his company job and started making cheese. His son became a craftsman in response to his father's aspirations, and despite being a small operation, the Cheese Factory manufactures and sells about 20 kinds of cheese. "Niseko Yukihana" has a cheesecake-like texture, while "Niseko Momiji" is served to first class travelers on major airlines. The Mimolet goes well with wine and the Cheese Factory's original cheeses receive high praise at home and abroad.

There are plenty of other menu items you'll want to sample, like weekend-only cheese pudding and Camembert soft serve ice cream that's only available in summer. Mail orders are possible, but nothing beats eating fresh cheese at the Niseko Cheese Factory. Be sure to try it at least once.
ニセコチーズ工房

Address

263 Soga, Niseko-cho, Abuta-gun, Hokkaido 048-1152

Phone Number

0136-44-2188

Hours: 10:00 - 17:00 (11:00 - 17: 00 in winter), closed every Tuesday and Wednesday from May to June, open daily from July to late October, and closed Wednesdays and Thursdays from late October to April
7. Exciting outdoor activities at Niseko Village Nature Experience Ground "Pure"
(Photo provided by Niseko Village)
Niseko Village Nature Experience Ground "Pure" is a popular destination for active people. There you can participate in outdoor activities like the suspended "Rail Slider," cross suspension bridges and ropes from tree to tree while "Tree Trekking," fly through the air on the zip line or take an exciting 10m leap on the "Quick Jump."

Mountain bikes and golf cart rides are also available, but check in advance as reservations may be required for some activities.
Niseko Village Nature Experience Ground "Pure"

ニセコビレッジ自然体験グラウンド「ピュア」

Address

Higashiyama Onsen, Niseko-cho, Abuta-gun Hokkaido, 048-1592

Phone Number

0136-44-2211

Hours: 9:00 - 17:00, April 25 - October 11, 2020 (April 25 - May 6 only Zip Line Guided Tour, Rail Slider, Tree Trekking Elementary Course, and Quick Jump available); open to public on Saturdays and holidays only in June (group admission only on weekdays, reservation required); Open daily 9:00-17:00, July 1 - September 30; Open daily 9:00-16:00, October 1-11th
Admission: Adults 4,500 yen (Pure 1-day Super Passport)
8. The Mt. Yotei challenge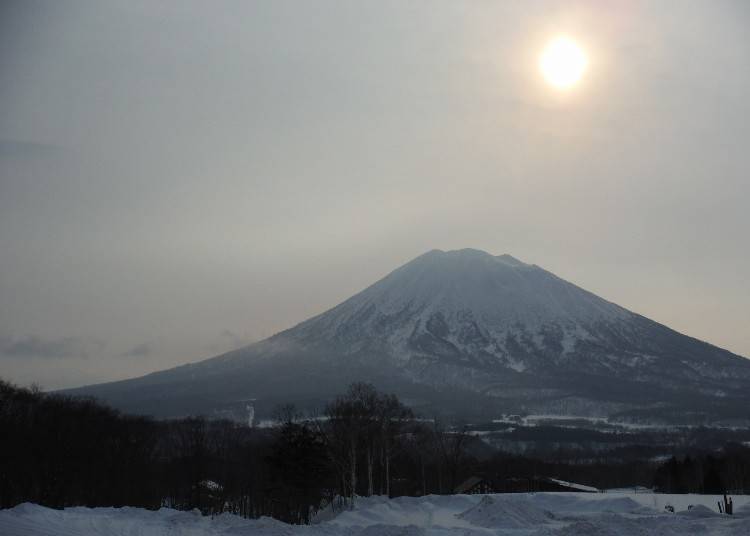 Due to its beautiful profile, most mountain climbers want to scale Mt. Yotei at least once. The mountain is a natural treasure trove inhabited by red foxes, sables, chipmunks, flying squirrels, snow rabbits. The climb takes about 4 to 6 hours following one of four trails: the Kutchan Course, Kyogoku Course, Makkari Course, or the Kimobetsu Course. Although Mt. Yotei has an elevation 1,898 meters, a 2,000-meter mountain in Hokkaido is considered to be comparable to a 3,000-meter mountain in central Honshu. If you choose to make the climb, be sure you're well-prepared, with plenty of time and proper equipment.
9. Drink Mt. Yotei spring water in Makkari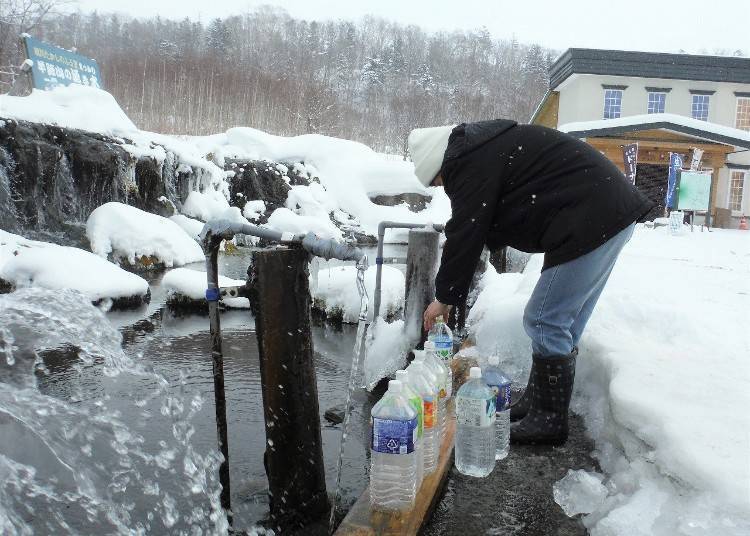 Rainwater that falls on Mt. Yotei takes decades to reach the foot of the mountain where about 17 springs gush with 2,000 tons of spring water every day. In the village of Makkari people can park their cars nearby and fill their own plastic bottles with fresh water. It's good for making coffee or cooking, but is delicious on its own, too.
羊蹄山の湧き水

Address

215 Yashiro, Makkari Mura, Abuta-gun, Hokkaido, 048-1605

Phone: 0136-45-2736 (Yokouchi Tourist Farm)
10. Immerse yourself in the wild hot springs of Niseko Goshiki Onsen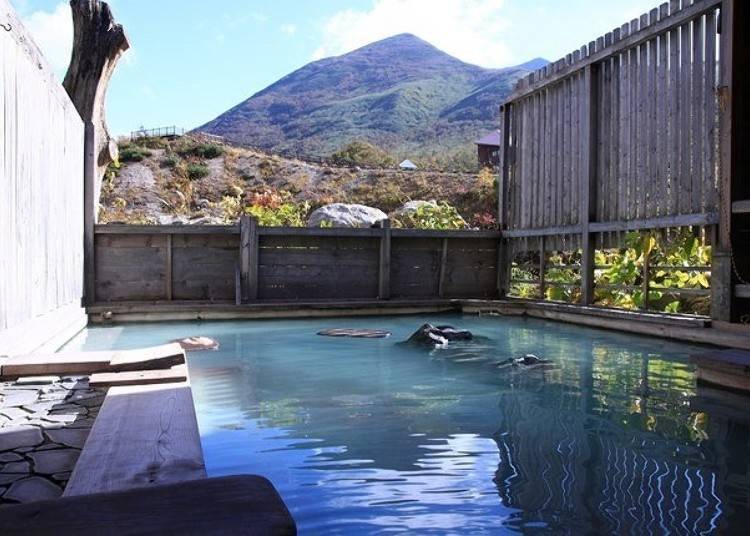 Photo provided by Niseko Goshiki Onsen Ryokan
Niseko Goshiki Onsen is a hot spring village worthy of being called a "secret hot spring." Located along a high mountain path in a sulfur-scented area blessed with blooming alpine plants in summer and heavy snowfall in winter, it's an excellent place for travelers to experience a natural mountain hot spring. The origin of Goshiki Onsen's name is reportedly attributed to the five types of spring found there, or to the five colors they may have, which are caused by sulfur levels that change from day to day. The springs are thought to have positive effects on eczema, neuralgia, diabetes, and atopy. The fresh air and the open-air baths are truly a paradise to heal your body and soul.
Niseko Goshiki Onsen Ryokan

ニセコ五色温泉旅館

Address

510 Niseko, Niseko-cho, Abuta-gun, Hokkaido 048-1511

Phone Number

0136-58-2707

Hours: Day-trip bathing 9:00 - 20:00 (May - November), 10:00 - 19:00 (December-April), open daily
Admission Fee: 800 yen for adults (junior high school students and older)
Planned Shinkansen opening and expressway extension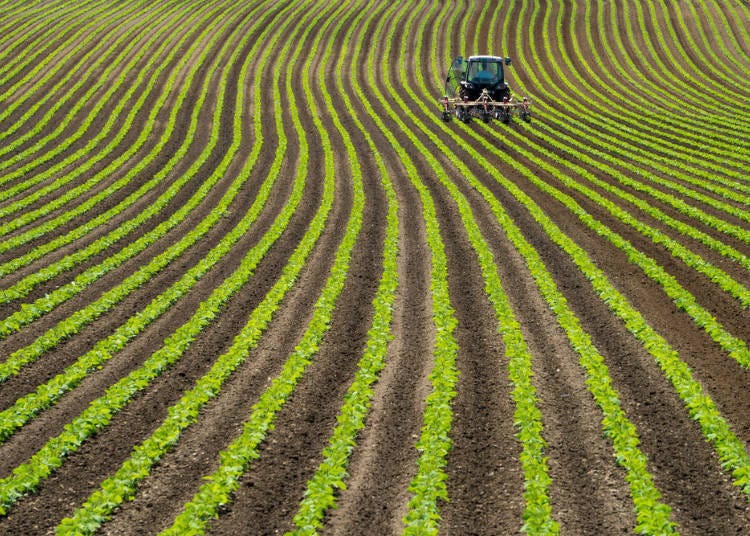 Although Niseko is usually associated with the image of snowy mountains, the region has a variety of activities to enjoy throughout the year. People who have visited just once say, "It's heavenly" and "I want to go back." Since it's close to Iwanai and other port towns, you can also eat fresh seafood, adding an unexpected charm. Plans to open the Hokkaido Shinkansen and extend the expressway in the future will make it possible for more and more people to experience all Niseko has to offer.

Text by:Masakazu
*This information is from the time of this article's publication.
*Prices and options mentioned are subject to change.
*Unless stated otherwise, all prices include tax.