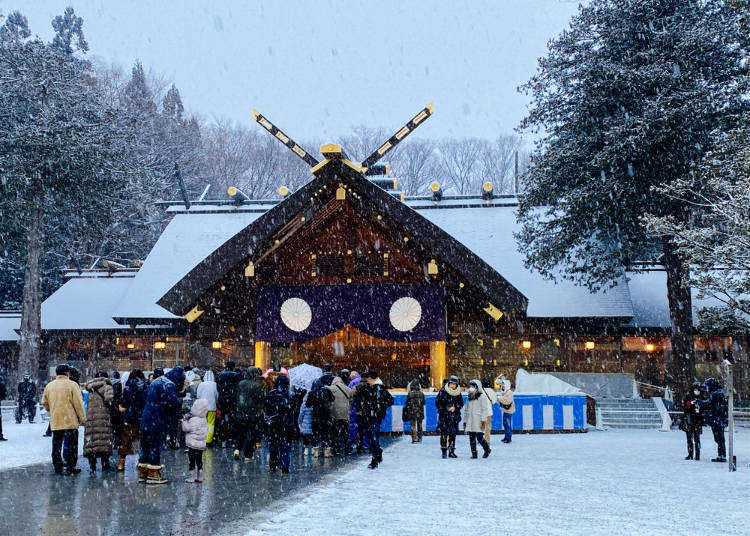 Hokkaido – one of Japan's most famous destinations. Filled with incredible views, fun activities, and a dynamic gourmet culture, it's on the bucket list for all lovers of Japan.

However, most of Hokkaido's most well-known attractions only scratch the surface of what the northern island has to offer. To get a taste of Hokkaido's secret side, we asked foreign residents from 5 different countries what their favorite Hokkaido hidden gem is!
1. Yukichichibu Onsen – A Hot Spring Surrounded by Boundless Nature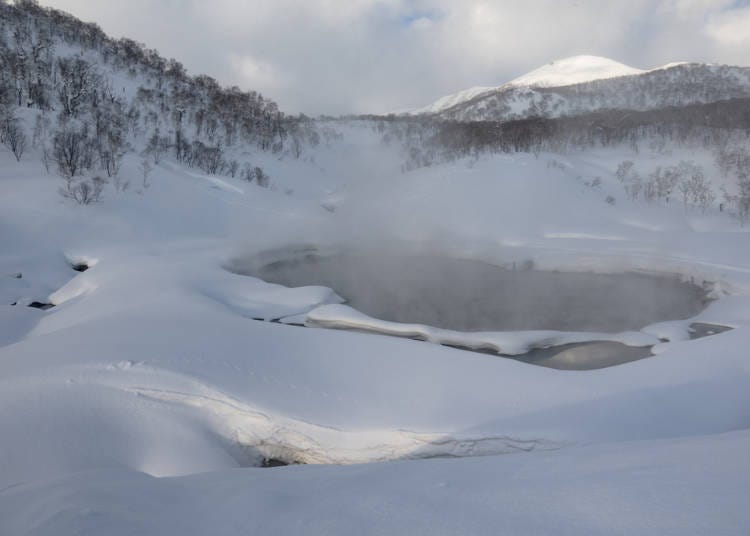 Oyunuma Pond
"Along the Niseko Panorama Line highway, which connects Niseko and Iwanai, is the Yukichichibu Onsen day spa. While the air is strong with sulfur, the views from the outside bath, which overlook the dynamic snow-covered mountains of Chisenupuri and the bubbling hot water of Oyunuma Pond, is truly breathtaking!" (Russian woman)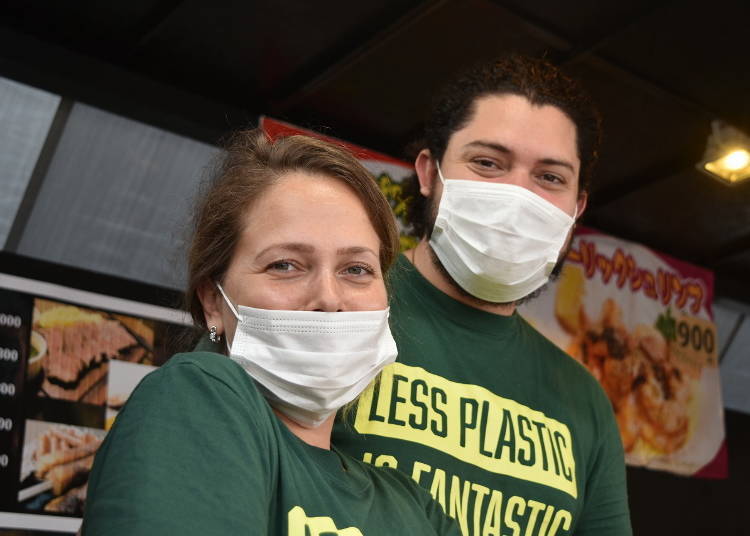 Yukichichibu Onsen is located in the mountainous town of Rankoshi, which is a roughly 60-minute drive from the Niseko town center. The name Yukichichibu comes from Prince Chichibu, a member of the Imperial family who visited Niseko for skiing in 1928.

Originally a cheap hotel operated by the government, it was transformed into a stunning day spa in 2015. Completely encircled by untouched wilderness and stunning night skies, it is Hokkaido at its peak beauty!
Niseko Exchange Promotion Center Yukichichibu

ニセコ交流促進センター 雪秩父

Address

Yusato 680, Rangoe Town, Kashiwaya District, Hokkaido 048-1321

Phone Number

0136-58-2328

Admission:
- Adults: 700 yen
- Children: 300 yen
- Infants: free
Closed: Tuesdays (if Tuesday is a holiday, closed the following day.)
2. ON THE TABLE – The Freshest Local Produce!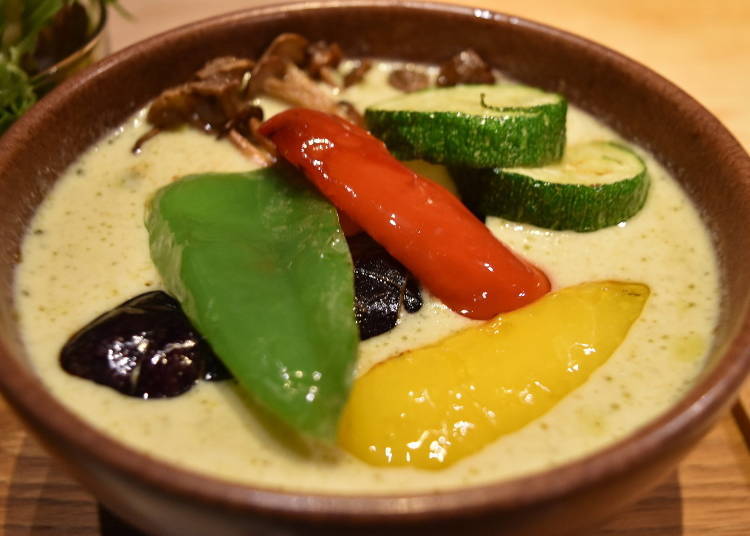 "My number one recommendation would be ON THE TABLE, a restaurant in Higashikawa, a small town just outside of Asahikawa. Rather than a simple restaurant, it's more of a private space to unwind with some unique international cuisine using local Hokkaido produce. No matter your tastes, you'll find something you like! My favorite is their green curry. A perfect blend of vegetables and spice, I'm getting hungry just talking about it!" (British man)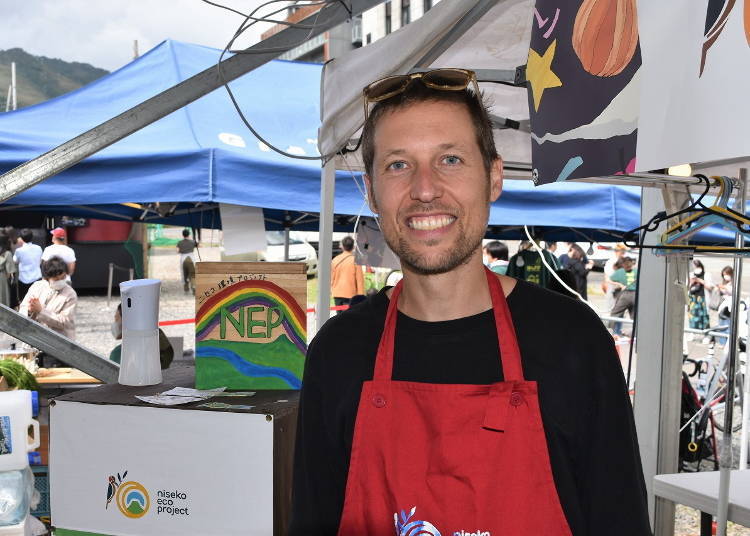 Within northern Hokkaido, Higashikawa is known as 'café town' due to its staggering number of trendy cafes lining its streets. Even within this fantastic selection, ON THE TABLE's cozy wooden interior stands out.

Even after you've even, once the sun goes down, the lunch menu is put away, and the space transforms into a stylish bar! Using fresh, local vegetables in a vast range of international dishes, ON THE TABLE has become a hit with locals and international residents alike.
オンザテーブル

Address

Minamimachi, Higashikawa-cho, Kamikawa-gun, Hokkaido 1-1-6 071-1424

Phone Number

0166-73-6328

Hours:
- Monday, Tuesday, Thursday: 11:30am - 8:00pm
- Friday, Saturday, Sunday: 11:30am - 12:00am (bar is open on weekend nights)
Closed: 1st and 3rd Tuesdays of every month, Wednesdays
3. Mt. Moiwa – A Tranquil Escape From City Life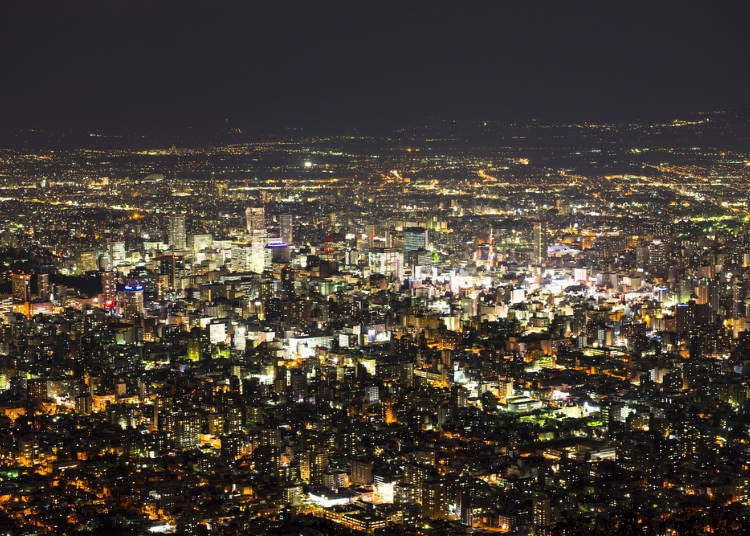 "The population of India, my home country, has exploded in recent years. I grew up in a huge city, so I thought the whole world was busy, crowded, and stressful. Naturally, I was pleasantly surprised when I come to Hokkaido! Even a city like Sapporo, with almost 2 million people, doesn't feel so big! I don't have to worry about bumping into people, and if I head a little outside the city limits, I can easily find peaceful spots full of nature. My favorite of these is Mt. Moiwa and its stunning night views. I'm so jealous of the locals!" (Indian man)

Indeed, India is a crowded place! In fact, by 2030, it's predicted to overtake China as the world's largest population. Many Indian travelers likewise agree that Sapporo, with its perfect balance of metropolitan convenience and lush, untouched nature, would be an incredible place to live.

Mt. Moiwa is a 531-meter mountain roughly 5 kilometers from Sapporo's city center. Using the ropeway, you can easily reach the top to bask in magnificent views during the day, along with a spectacular panorama of Sapporo's twinkling lights at night.

The walking trail also provides an escape from city life amongst the relaxing calls of wild birds. Keep your eye out for adorable native Hokkaido squirrels!
Address

Moiwayama, Minami-ku, Sapporo-shi, Hokkaido, 005-0041
View Map

Nearest Station

Ropeway iriguchi Station (Sapporo Streetcar Yamahana Line)


Phone Number

011-561-8177
4. Hokkaido Jingu Shrine – A Mystical New Year's Shrine Visit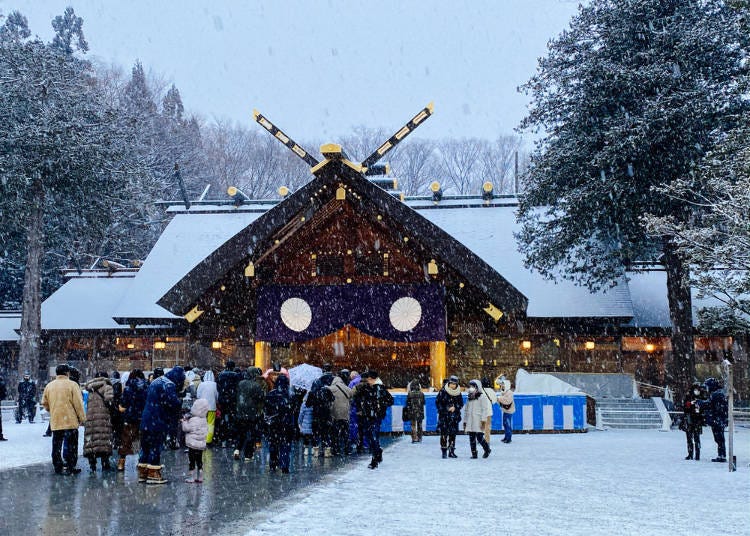 PangJee_S / Shutterstock.com
"While living in Sapporo, I was invited by some Japanese friends to hatsumode; the first shrine visit of the New Year, at Hokkaido Jingu. Despite being the middle of the night and freezing cold, locals gathered in droves to pray. While lively and fun, there was a certain mystical and solemn atmosphere that felt completely different from the daytime. As a Christian, I was a little concerned as to whether I should pray or not, but I was told that hatsumode is more of an event to celebrate the New Year, rather than a religious one." (British man)

Hatsumode is a Japanese custom to pray for peace and safety during the first week of the New Year. While originally a highly religious affair, nowadays, it's more about fun, so don't be afraid to join!

At large shrines like Sapporo's Hokkaido Jingu, tens of thousands of well-dressed people gather to pray and enjoy street food, creating a joyous, festival-like atmosphere starting your new year off with a bang!

Hatsumode continues from the first day of the New Year until around January 3. If you're spending your New Year's in Japan, make your way to a temple or shrine and try hatsumode!
Address

474 Miyagaoka, Chuo-ku, Sapporo-shi, Hokkaido, 064-0959
View Map

Nearest Station

Maruyama koen Station (Tozai Line)
15 minutes on foot


Phone Number

011-611-0261
5. Fishing for Hokkaido's Native Wakasagi
"During winter, I tried fishing for local wakasagi. Wakasagi, which are freshwater fish around 15cm long, can be caught by drilling into ice on marshes and lakes and feeding a line through the hole. You can fish on the ice while sitting inside a tent, so it's not too cold, and all the gear was rental, making it really convenient! I had salted tempura made out of the wakasagi I caught, which went down very well with a nice beer!" (Australian man)

While originally living in Japan's cold regions, wakasagi have also been released into ponds and farmed across the nation. They can be fished on the ice from late January until the end of February. The image of fishing tents on ice is a classic icon of Hokkaido's winter!

While you can fish wakasagi all across Hokkaido, we recommend checking out Shinotsu Lake, which is only 40-minutes from Sapporo and offers rental gear and a much-needed onsen. If luck is on your side, they'll even cook your catches for you, allowing you to relish your hard work right away!
Shinshinotsu Onsen Tappu no Yu

しんしのつ温泉たっぷの湯

Address

Hokkaido Ishikari-gun Shin-Awazu Village Line 45 North 2 1 068-1100

Phone Number

0126-58-3166

Hours: 7:00am ~ (closing time depends upon the conditions)
Admission:
Fishing Cabin: (rental gear and onsen ticket included):
- Adults: 2600 yen
- Children: 1500 yen
Outside Fishing: (onsen ticket included):
- Adults: 2000 yen
- Children: 1000 yen
*Weekends and public holidays require reservations.
Opening Period: Late January – Late February
Who was Surprised by Hokkaido the Most?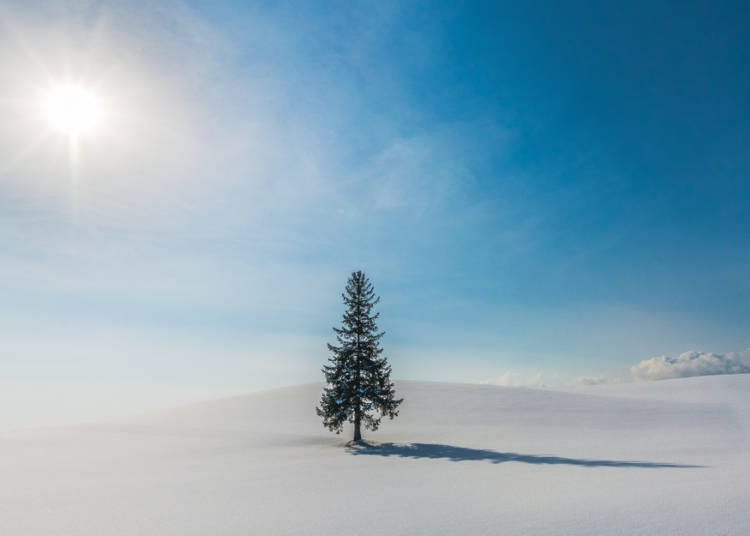 "I was born and grew up in a country without beaches or snow, so seeing the snowy mountains and ocean sunset for the first time took my breath away!" said one African traveler we interviewed.

Indeed, perhaps Hokkaido's purest beauty lies in the everyday places outside of tourist destinations. Places that are passed by without a glance from locals are full of wonder for visitors. No matter where you're from, there's no doubt you'll find your own hidden gem in Hokkaido too!

Text by: Masakazu

*The information presented in this article is accurate as of October 2020.
*This information is from the time of this article's publication.
*Prices and options mentioned are subject to change.
*Unless stated otherwise, all prices include tax.
Limited time offer: 10% discount coupons available now!