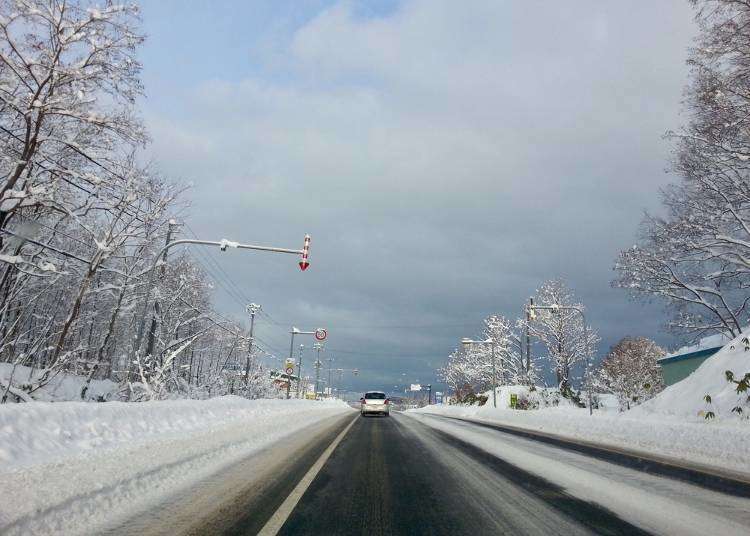 Occupying more than 20% of Japan's land, it's no understatement to say that Hokkaido is a vast area. To go sightseeing in Hokkaido, train, bus, car (rental) or airplane is necessary.

The most convenient and flexible option is rental car. Unlike public transportation, you don't have to worry about departure times when making your travel plans. Also the roads and highways in Hokkaido have few curves and stoplights, making it easy to drive.

Before you start your Hokkaido tour, there are some points you should keep in mind, such as driving precautions and rental methods.
Tip 1: Guide for renting a car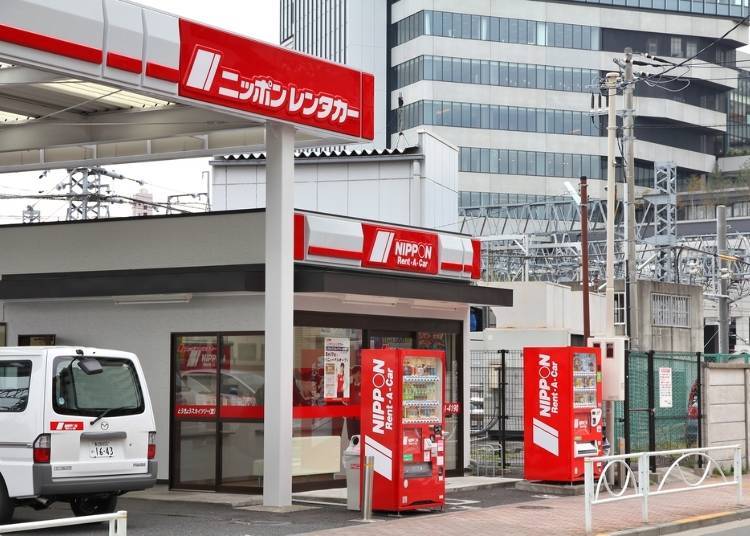 Requirements for renting cars in Japan
To drive a car in Japan you must be above the age of 18 and possess an international driver's license within one year from issuance and within one year from the date of entry into Japan. You also have to display your passport. If you have a valid driver's license from Germany, France, Switzerland, Belgium, Taiwan, Slovenia or Monaco and have a Japanese translation of the license, an international driver's license is unnecessary. You can receive a translation of the driver's license from embassies and consulates in Japan or the Japan Automobile Federation (JAF).
Where can you rent a car in Japan?
It's common to make a reservation at the rental car company website. It's also possible to head to a rental car office located at the airport or train station, however due to the limited number of vehicles it is better to make advance reservations, particularly during peak seasons. When renting a car, be sure to select the duration, rental and return locations, vehicle type and other options. A benefit of making online reservations is that prices will be automatically displayed. Some major car rental websites have information available in English, Chinese (Taiwanese) and Korean.

Major rental car companies
■ Nippon Rent a Car
■ NISSAN Nissan Rent a Car
■ Honda Rent a Car
■ TOYOTA Toyota Rent a Car
■ Time Car Rental
■ Etc.
Average rental car budget
Fees will vary from car type, class and rental company, but the average price up to 12 hours is 5,500 - 9,200 yen; 24+ hours is 6,500 - 10,000 yen and per day, with an additional 5,5000 - 9,200 yen per day thereafter. Peak seasons will have a surcharge.
Notes on returning rental cars
When renting and returning the rental car, make sure the gasoline tank is full. You can fill up the car at a nearby gas station and the receipt might be necessary to verify the refueling. Also if the tank isn't full, a predetermined gasoline fee corresponding to the travel distance will be charged separately.
Convenient options when renting a car
Most cars are equipped with a GPS navigation systems, however some might require an additional cost as an option. Also some rental companies have multilingual navigation systems available, so make sure to ask when making the reservation.

An ETC (electronic toll collection) card is convenient if you are using the expressway. Normally when using a toll road you must stop to pay each time. However when using an ETC card, it automatically records the toll fee and payments will be made when you return the vehicle.
Sign up for liability insurance just in case
Driving in an unfamiliar place the thing you want to watch out for is getting in an accident. Driving safely and avoiding accidents is the best, however to prepare for the unexpected signing up for liability insurance offered by the rental company is strongly recommended. It costs around 1,000 yen a day, however getting in an accident without insurance means you will have to pay a fair amount in damages out of pocket.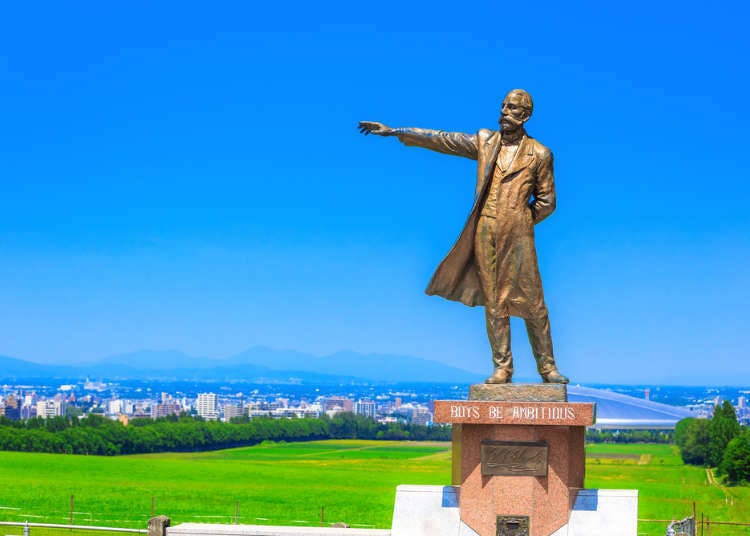 Effectively using the one-way system
The one-way system is where you can designate the return location of the vehicle. Since it doesn't require you to return the vehicle to where you rented it, you can save time. There are designated areas such as Sapporo, Chitose, Asahikawa and Obihiro; there are no charges for returning the vehicle in these areas. If you return the vehicle in a different area, a one-way charge of around 5,400 - 10,000 yen will be added. This is a system you might want to consider if you plan on combining different methods of transportation during your trip.
Tip 2: Hokkaido is huge! Narrow down the areas you want visit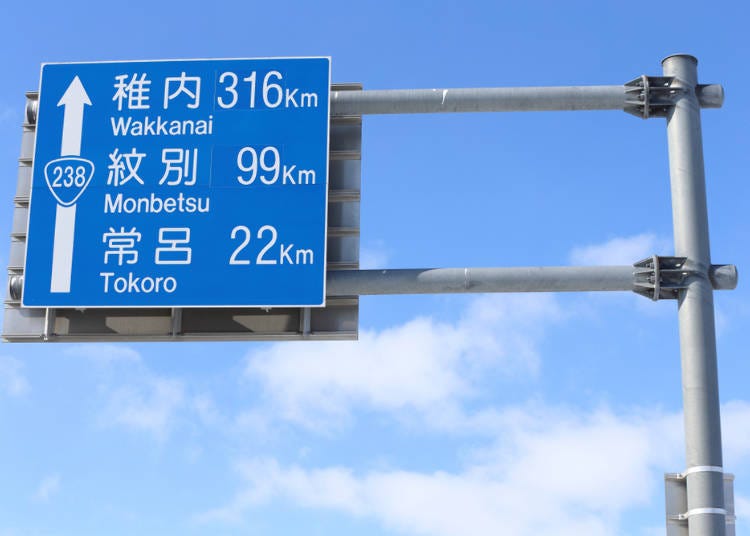 With limited time, it is common to try and jam your travel plans with places to go. Spanning roughly 500km (311 mi) from west to east and 400km (249 mi) from north to south, Hokkaido is likely much bigger than you think. For example, from Sapporo to Hakodate it takes around 4 hours and 20 minutes by car, to Furano it takes about 2 hours and to Asahikawa it takes about 1 hour and 50 minutes. Even if you use the expressway it will take some time.

Driving for long periods of time is tiring and it could cause accidents, also unexpected traffic jams could prevent you from getting to where you want to go. It is a good idea to double check the time needed to get to places and build your plan.
Estimated time and distance to travel to major cities from Sapporo

Sapporo - Hakodate: around 4 hours 20 minutes, 304km
Sapporo - Otaru: around 50 minutes, 39km
Sapporo - Furano: around 2 hours, 116km
Sapporo - Biei: around 2 hours 30 minutes, 165km
Sapporo - Asahikawa: around 1 hour 50 minutes, 140km
Sapporo - Obihiro: around 3 hours, 215km
Sapporo - Kushiro: around 4 hours 40 minutes, 342km
Tip 3: Animal crossings and speeding!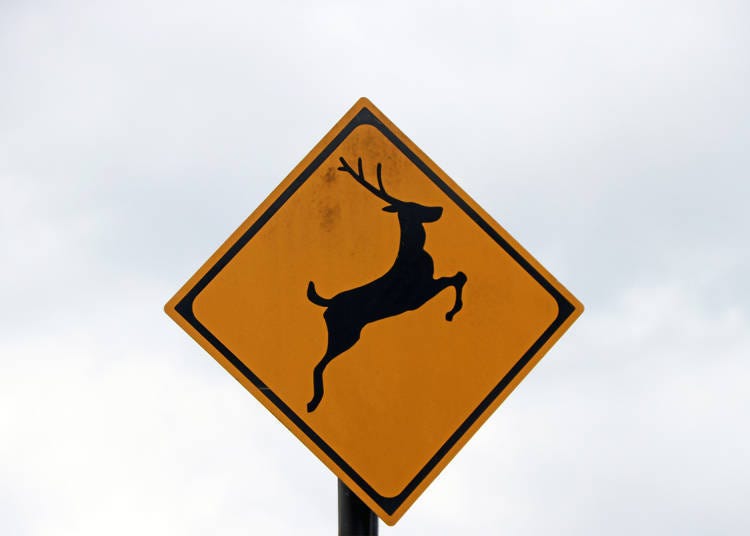 To prepare for the snowfall in winter the roads are wide, mostly straight and have few stoplights in Hokkaido. Driving on the open road in Hokkaido is refreshing. However with the straight roads, there is a tendency to go over the speed limit. There are frequent speed traps and also many accidents due to wild animals like deer and foxes jumping out on the road. Please drive carefully and follow the speed limit. The average speed limit for general roads in the urban area is 50 - 60km/h and many expressways have a maximum limit of 80km/h.
Tip 4: Michi no Eki, resting area with dining and shopping
Long distance driving is common in Hokkaido and we recommend taking a break every few hours. A convenient location to take a break is the Michi no Eki (rest area). As of May 2018 there are a total of 121 rest areas, most facilities are equipped with restrooms and resting spaces, and some areas are equipped with dining facilities, gift shops and sightseeing information. Also depending on the rest area they may offer exclusive local cuisine and products.
Tip 5: Driving in winter is dangerous!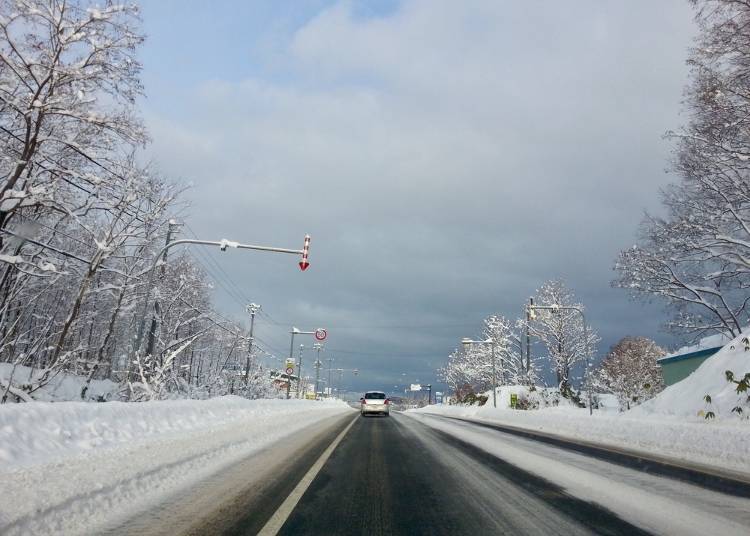 During winter there are many elements that can cause accidents such as snowfall, bad visibility due to weather, and frozen roads. Rental cars are equipped with studless snow tires in winter, but you still want to be careful. A tip for driving in the snow is going below the speed limit and keeping 1.5 to 2 times the distance between cars than you usually do. You will slip on frozen roads if you slam the brakes, so it's better to pump your brakes a few times slowly. It is probably safer if you don't drive when the weather is bad. In high-altitude areas it could snow in May and October, be sure to check the weather report before heading out.
Tip 6: Refuel when you can
When you leave the urban area, the number of gas stations will drop. Make sure to have a full tank when you start your long distance drive and refuel when you can.
Tip 7: Combining rental cars and trains
If you are uncomfortable driving long distances, you could also consider taking the JR train line. JR covers a vast area of Hokkaido and its major cities. You could travel to each city by train and rent a car from there. JR Hokkaido also offers a rail & rental car plan, letting you have best of both worlds.
Planning Tips 1: Easy access guide from the three major airports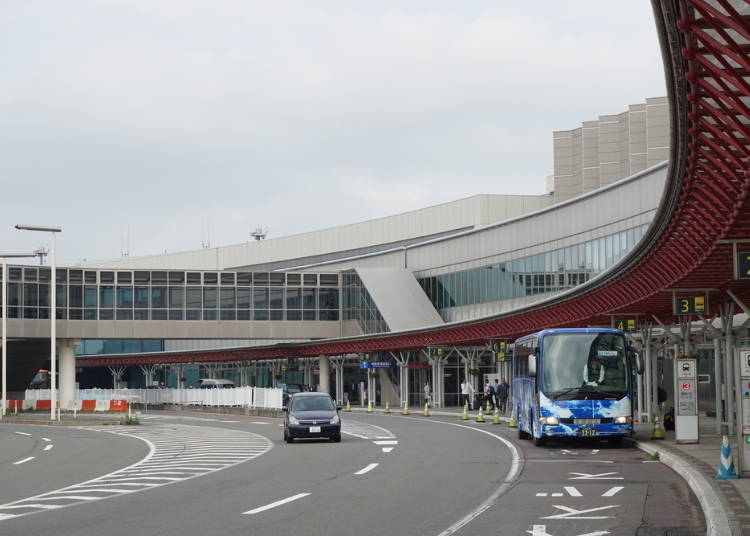 The three major airports for touring Hokkaido are New Chitose Airport near Sapporo, Hakodate Airport in the outskirts of the city and Asahikawa Airport near Biei and Asahikawa. Methods to access city area from each airport.

New Chitose Airport → Sapporo
Train: JR Kaisoku Airport, 37 minutes, 1,070 yen
Bus: Airport Shuttle Bus, 1 hours 20 minutes, 1,030 yen
Car: Japan National Route 12 and Hokkaido Expressway, about 51km

Hakodate Airport → Hakodate
Bus: Hakodate Airport Shuttle Bus, 20 minutes, 450 yen (Hakodate Sation)
Car: Japan National Route 63 & 278, about 9km

Asahikawa Airport → Biei
Bus: Furano Lavender Bus, 16 minutes, 370 yen (Biei Station)
Car: about 18km
Planning Tips 2: Many hot spring areas in Hokkaido let you spend a rejuvenating night!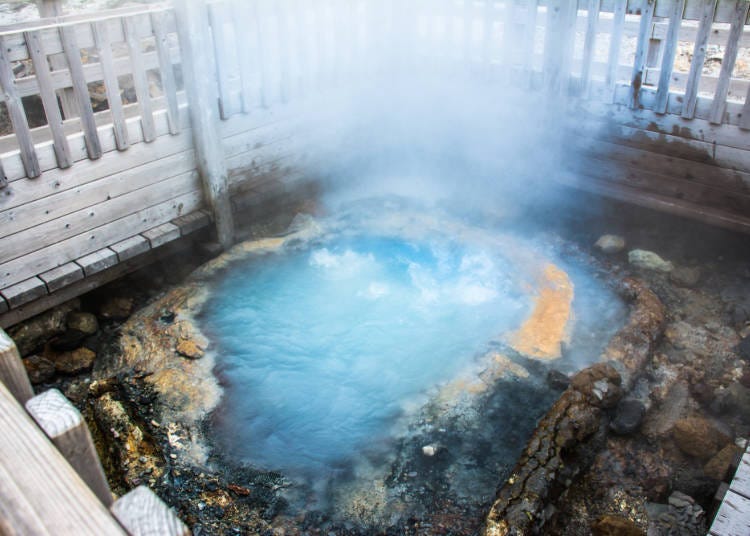 A key point in building your Hokkaido plan is where you will spend the night. In Sapporo and Hakodate area there are many hotels and resorts, however the regional cities have limited facilities. On the other hand Hokkaido has many hot spring (onsen) areas. How about spending the night in the area and experiencing the unique Japanese hot spring culture?

Popular hot spring areas near Sapporo are Noboribetsu Hot Spring, Lake Toya Hot Spring and Jozankei Onsen. Sounkyo Hot Spring in Asahikawa area and Yunokawa Hot Spring in Hakodate area are famous.
Planning Tips 3: It's fun to eat gourmet specialties around the streets!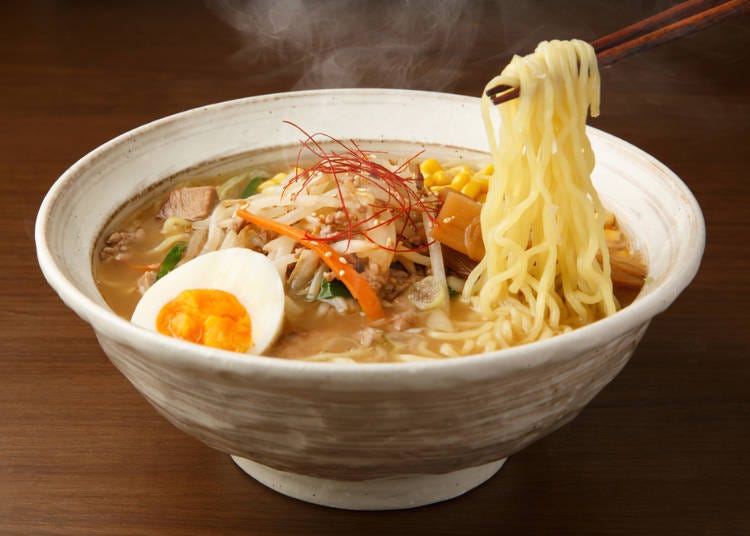 With its vast area, Hokkaido has various food cultures. The same dish will have different flavoring and ingredients in different parts of Hokkaido. There are also many "soul foods" loved by local people that you can enjoy in places you visit. Also the coastal and inland have different food cultures. If you want seafood head to Otaru, Hakodate, Kushiro or Shiretoko; for vegetables and fruits or beef and dairy products head to Tokachi, Obihiro, Furano and Biei. Sapporo is the number one place to eat in Hokkaido. There are many specialty restaurants and regional ingredients and cuisine that can be enjoyed there.

*Time and distance are a reference guide
*This information is from the time of this article's publication.
*Prices and options mentioned are subject to change.
*Unless stated otherwise, all prices include tax.