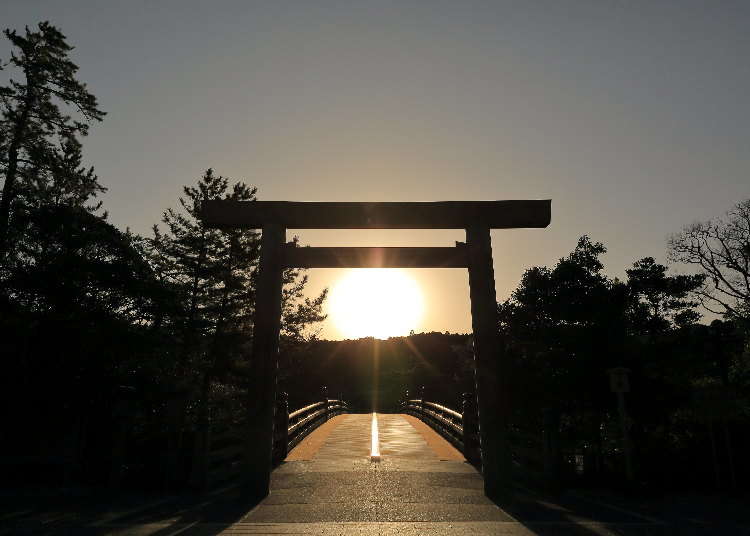 Mie Prefecture takes up the eastern half of Kii Peninsula, the largest peninsula in Japan. Mie Prefecture stretches long north to south, borders steep mountains to the west and Ise Plain to the east, past which is Ise Bay and Kumano Sea.

Abundant with nature and is a wonderful place to enjoy sightseeing and food through every season, Mie Prefecture is a dream spot to add to your Japan bucket list!
What Kind of Place is Mie?
Mie Prefecture is located between the Kinki and Chukyo Regions and consists of five areas - Hokusei, Iga, Chunansei, Ise-Shima, and Higashiki-Shu.

The Ise-Shima area most well-known for Ise Grand Shrine, which has been a popular destination in Ise since the Edo period. Ago Bay, in the southern part of Ise-Shima, has a flourishing pearl harvesting industry.

The Iga area, which borders on Kyoto and Nara, has a museum where visitors can learn about and experience ninja culture. Meanwhile, the Hokusei area is known for its illumination displays and large greenhouses.

From historical spots to cutting-edge technology, Mie Prefecture is a place where you can get to know the wide range of attractions that Japan has to offer.
What's the Best Way to Get to Tourist Spots in Mie?
From Kansai International Airport, it takes approximately 2 hours and 30 minutes traveling on the Nankai and Kintetsu railways to reach Ise City, where Ise Grand Shrine is located.

From Chubu International Airport it takes about 2 hours on the Meitetsu and Kintetsu railway lines. To reach the Ise area from Osaka, Kyoto, or Nagoya, the recommended method of transportation is by highway bus. From Chubu International Airport to Tsu City, the prefectural capital, you can also enjoy a 45 minute cruise of Ise Bay via high-speed boat.

Now, let's take a closer look at Mie's leading sightseeing spots.
1. "Ise Grand Shrine" - Home of the Japanese Spirit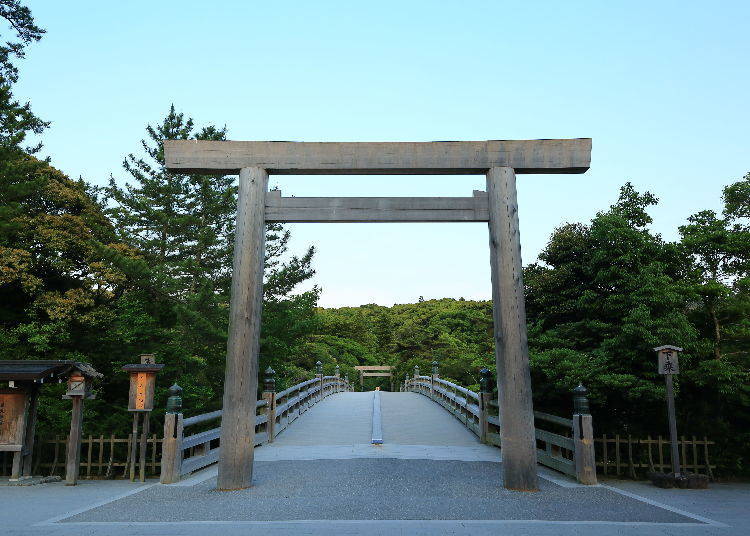 Ise Grand Shrine, officially "Ise Jingu", is a shrine with over 2000 years of history and 125 different Shinto shrines, including the Inner Shrine and Outer Shrine.

Amaterasu Omikami, the Sun Goddess, is enshrined in the Inner Shrine and is venerated as the progenitor of the Imperial Family and the ancestor of all Japanese citizens. For those visiting the shrine for the first time, first visit the Outer Shrine honoring Toyokedaijingu, and next go to the Inner Shrine. At both, pay a visit to the main shrine before continuing onto the auxiliary shrines. Cross Uji-bashi Bridge, said to be the bridge between heaven and earth, and then walk across the gravel to continue on to the sacred precincts. After you wash your hands in the Isuzu River, you will feel the clear air fill your entire body as you continue through the forest.
伊勢神宮(内宮)

Address

1 Ujitachicho, Ise-shi, Mie-ken
伊勢神宮(外宮)

Address

279 Toyokawacho, Ise-shi, Mie-ken
2. If You Want to Learn About Ninjas, Go to the "Ninja Museum of Igaryu"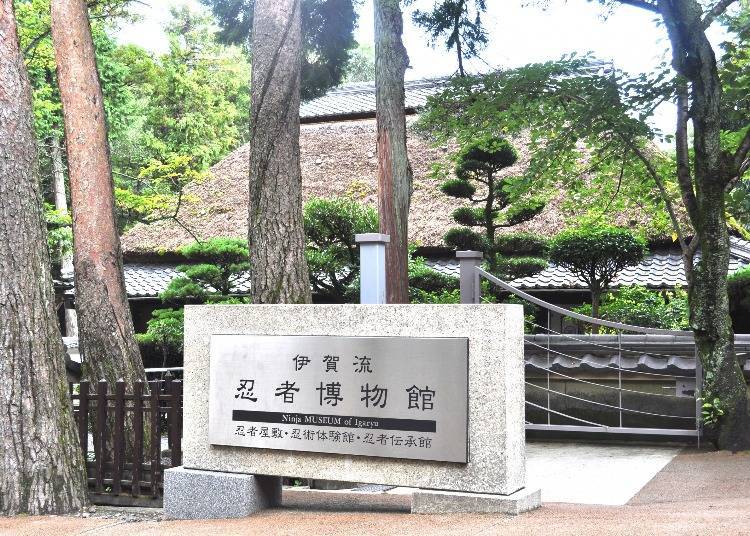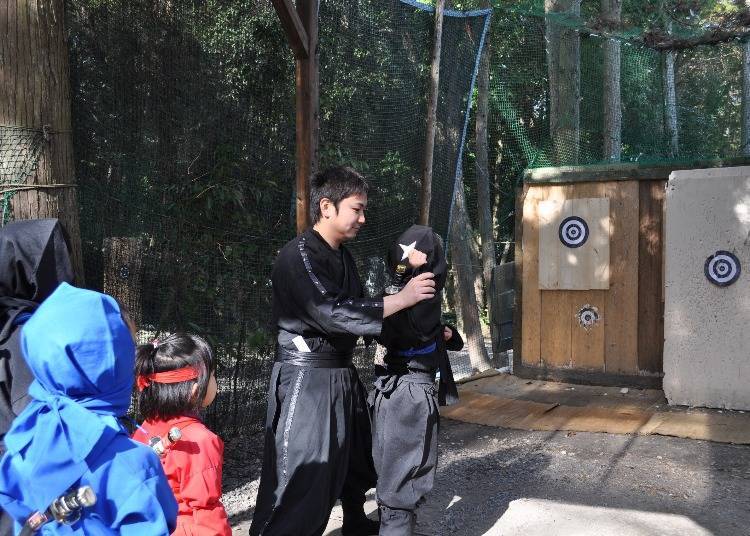 Iga-ryu matches Koga-ryu for one of the most famous schools of ninja techniques. Here, you can learn about the daily life and the skills and knowledge of ninjas. At the Iga-ryu Ninja House, ninjas and kunoichi (female ninjas) will show you around the traps or tricks built into the house.

The Ninja Experience Plaza Show is an impressive, real-life performance of the actual weapons that were used by ninjas. Rare ninja products are also available for sale, so you'll have no trouble finding souvenirs.

Nearby the museum are several ninja transformation shops (1000 yen and up, price varies by shop), so it's also fun to visit the museum dressed up in a ninja costume.
伊賀流忍者博物館

Address

117 Uenomarunouchi, Iga-shi, Mie 〒518-0873

Phone Number

0595-23-0311

Hours: 9:00 AM - 5:00 PM (entry allowed until 4:30 PM)
Entry Fee: adults 756 yen, children 432 yen (tax included)
*Ninja Plaza Experience Show additional 400 yen per person
Closed: December 29 - January 1
3. The Dream-like World of "Nabana no Sato"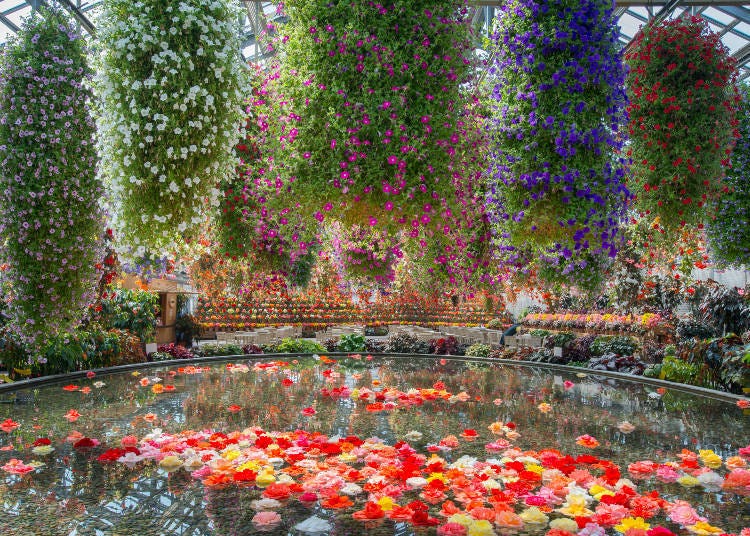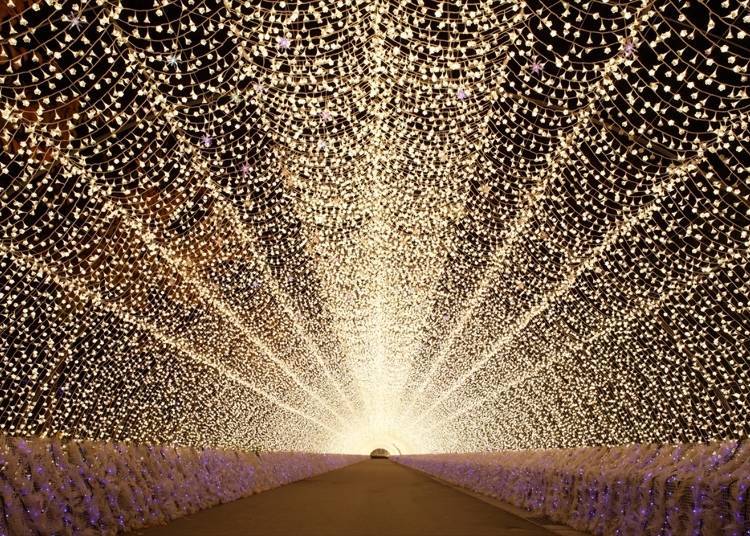 Nabana no Sato is Japan's largest flower theme park and a popular sightseeing destination for international visitors. Here you can see beautiful flowers in every season, but the most picturesque beauty of all can be found in the resplendent begonia garden in the large green house. After sunset, the "illumination" display highlights the flowers' beauty in way not observable during the day: another spectacular sight.

The illumination display is held from fall through spring, with a different theme each year, and has earned high praise for its grand scale and quality. From the end of May through the beginning of July, you can also enjoy the mystical sight of dancing fireflies. Nabana no Sato is equipped with a restaurant, cafe, and gift shop, so you can spend an entire day enjoying the park.
なばなの里

Address

270 Urushibata Komae, Nagashima-cho, Kuwana-shi, Mie 〒511-1144

Phone Number

0594-41-0787

Hours: 9:00 AM - 9:00 PM (varies by season)
Entry Fee: 2300 yen (tax included, subject to seasonal variation, 1000 yen cash voucher included), free for children under elementary-school-age
Closed: Open Daily
What is the Food Like in Mie? What's the Best Way to Enjoy it?
Mie Prefecture's most well-known luxury food items are spiny lobster and Matsusaka beef. Ise-Shima is also famous for its ama, female free divers, and at ama huts you can enjoy freshly collected seafood. The local udon and mochi are also must-try dishes. In Okage Yokocho, outside the Ise Inner Shrine, you can also enjoy trying different foods while you walk around.
1. Ise Shrimp and Other Bountiful Seafood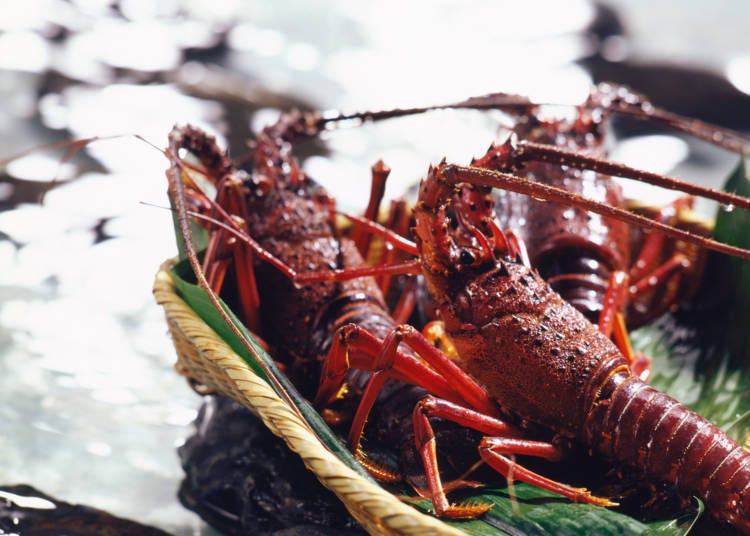 Mie Prefecture, with its long north-to-south coastline, is abundant in exquisite seafood, including their famous spiny lobster. The luxury spiny lobster are in season from October to April and can be enjoyed in many types of cuisine, like as sashimi or grilled.

In summer, abalone are harvested. Since ancient times, abalone has been offered to the gods at Ise Grand Shrine, and today you can experience the different delicious flavors of abalone also both as sashimi or grilled. From fall through spring, oysters enter the scene.

The luxury brand "Matoya oysters" are a rare treat that can only be grown in the mineral-rich and clear water of the ocean, so be sure to taste their rich flavor when eaten raw. There are many other options for seafood cuisine to try as well, including the tekone-zushi made with tuna dipped in soy sauce and eaten with slightly sweet vinegared rice.
2. "Matsusaka Beef", the Masterpiece of Meat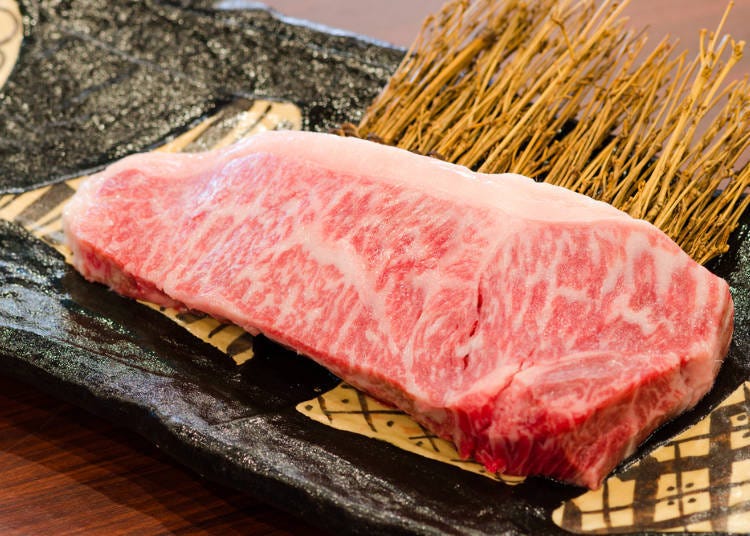 Matsusaka beef is one of Japan's top three beef brands and is known for its distinctive high-quality fat and gentle sweetness. It is delicious both as steak and in sukiyaki. The fat in Matsusaka beef is higher in unsaturated fats than typical wagyu beef, and the meat's smooth and buttery texture comes from the fact that unsaturated fat has a low melting temperature, so it literally melts in your mouth.

The meat's sweet and elegant scent when grilled adds even more richness to its flavor. You'll want to try each of the differing tastes of sirloin, tenderloin, thigh, and other cuts of Matsusaka meat.
3. The Simple Yet Delicious Taste of "Ise Udon"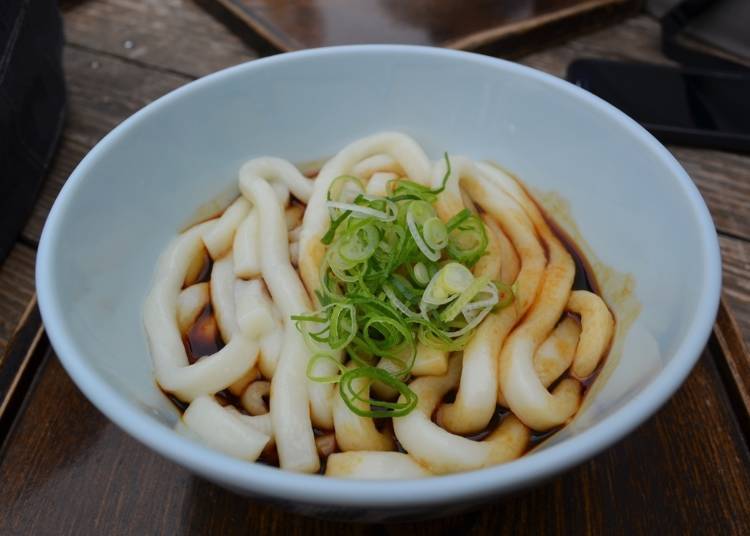 Ise Udon is a dish primarily eaten in Ise City, and it is rumored to have been developed to help long-distance travelers coming to the Ise shrines to recover their strength.

The extra thick udon noodles are boiled and topped with a rich sauce and chopped green onions. The sauce uses tamari soy sauce and looks very salty, but this isn't the case. The accent of the green onions enhances the flavor of the mildly sweet and savory sauce. The extra thick noodles, boiled for around one hour, are soft and good for digestion, so it's a common local food to feed to babies.

Most noodles sold in shops have been pre-boiled, so you can cook them easily even at home.
Mie is famous for its pearl cultivation. There are pearl shops carrying items of all prices, from expensive to easily affordable, so feel free to shop around. As far as sweets, Mie has several famous mochi desserts, including the most popular, akafuku-mochi.
1. Pearl Jewelry of "Mikimoto"
Often worn at formal events, every woman should have at least one piece of pearl jewelry. MIKIMOTO is a world-renowned Japanese jewelry brand. As a present for a loved one or a treat for yourself, you can't go wrong looking through the famous Mie shops for some pearl jewelry that catches your eye.
2. "Akafuku-mochi" of Akafuku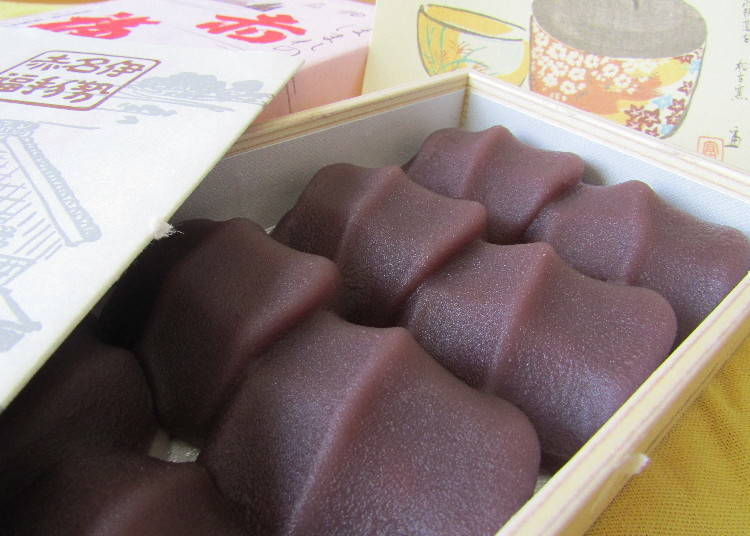 Akafuku-mochi is a famous Mie souvenir that was created in 1707. It's made of mochi topped with smooth koshi-an red bean paste. In addition to two types of box sets of 8 and 12 mochi, there are also sets sold of individual boxes of 2 mochi in packs of 3 to 18 boxes.

The expiration date is one day after date of manufacture in the summer, and 2 days after manufacturing date in winter. It is possible to store them at room temperature, but the soft mochi quickly loses its shape, so take care when bringing them with you outside. At some shops there are places to eat inside the store.
3. Nagamochiya Roho's "Yasunaga-mochi"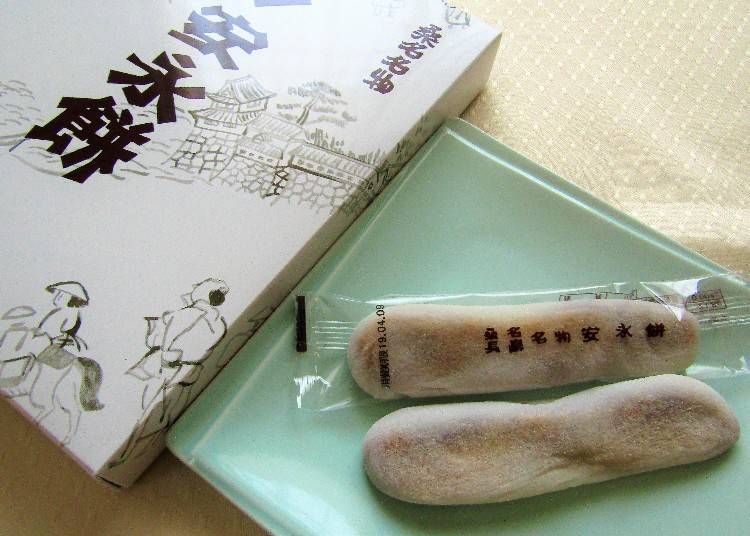 These mochi desserts are made by stretching mochi long and thin, putting tsubu-an (sweet red bean paste with bean pieces) inside, and slowly and carefully baking them. They come in either a paper box or wooden box, and you can choose from sets of 10 up to 50.

The "Nabana Yasunaga-mochi" sold exclusively at "Nabana no Sato" are made by mixing just the right amount of the highly nutritious green vegetable "nabana" into the mochi. You can store yasunaga-mochi at room temperature, but they remain fresh for only two days after the date of manufacture.
4. "Shell Leines" from Blanca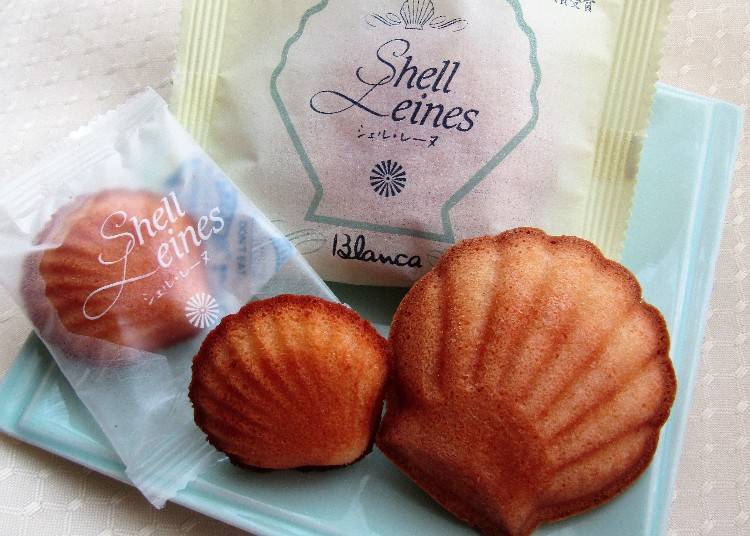 One recommended dessert aside from mochi sweets are the "shell leines" made in Toba, the hometown of pearls. These moist madeleine cakes are known for being a dessert that's also a source of calcium, as they are made with dough containing "natural pearl shell calcium".

They come in three standard flavors of plain, Ise tea, and dried sea lettuce, as well as limited edition flavors such as chocolate. You can buy them by the piece, but there are also many varieties of box sets, containing from 3 up to 50 cakes. You can store them at room temperature, and they last approximately a month until expiration.
Where Are the Recommended Shopping Spots?
Recommended spots to visit for shopping in Ise-Shima are Okage Yokocho and Mikimoto Pearl Island. Okage Yokocho also has many places to eat and drink, so you can enjoy snacking while you walk around and look for souvenirs. A short walk further will bring you to Mikimoto Pearl Island. Although it is an island, there is a bridge for easy access.
1. After Visiting Ise Grand Shrine, Head Over to "Okage Yokocho"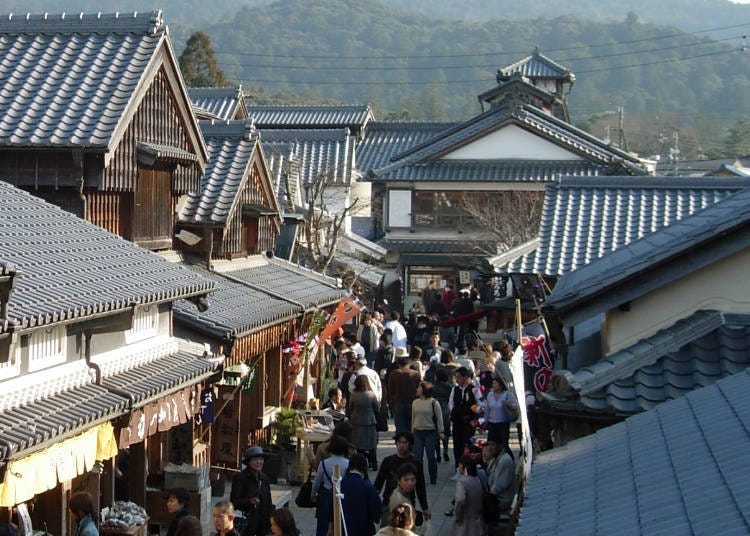 Okage Yokocho is located in front of the Main Shrine at Ise Jingu, making it a perfect place to stop by after visiting the shrine. There you will find a plentiful variety of all kinds of famous Mie products and desserts for souvenirs.

Among traditional craft items popular as reasonably priced souvenirs, you can find beautiful indigo "Matsusaka Cotton" goods and colorful and trendy "Ise Kumihimo" string accessories. Many people also try their luck with "Okage-ken Mikuji", which is a cute "Okage-ken" dog figurine with a fortune attached. Akafuku-mochi and several other kinds of sweets are also available for sale.
Okage Yokocho (Okage Yokocho general information center)

おかげ横丁(おかげ横丁総合案内)

Address

52 Ujinakanokiricho, Ise-shi, Mie 〒516-8558

Phone Number

0596-23-8838

Hours: 9:30 AM - 5:30 PM, 9:30 AM - 6:00 PM (August - September), 9:30 AM - 5:00 PM (November - February)
Closed: Open Daily
2. Learn All There Is to Know About Pearls at "Mikimoto Pearl Island"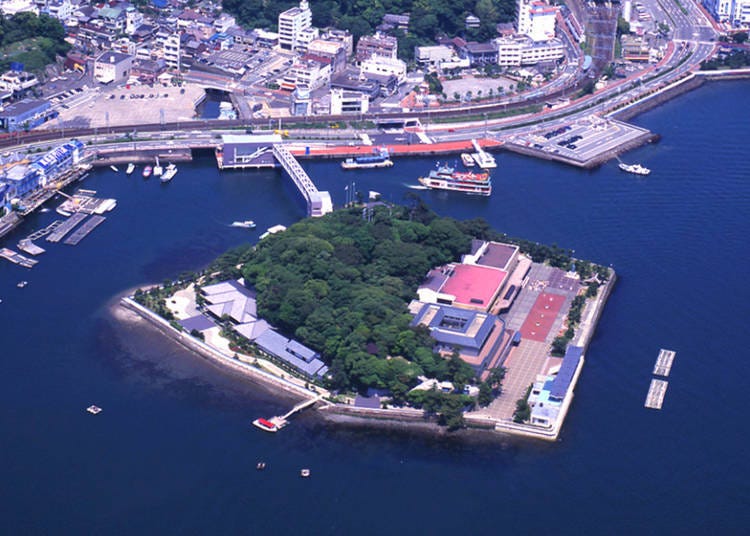 Mikimoto Pearl Island is a 7000 square-foot island in Toba Bay, and it was the first facility in the world to successfully cultivate pearls. After touring the island's various amenities and attractions, pick out souvenirs on the 1st floor of Pearl Plaza. Pearl jewelry may seen like an expensive souvenir, but here you can acquire a wealth of pieces for reasonable prices.

Aside from jewelry, the pearl powder make-up and pearl calcium-containing madeleine cakes are also popular. The good luck charm doman-seman (a symbol used by the ama to ward off evil) accessories are also recommended.
ミキモト真珠島

Address

1-7-1 Toba, Toba-shi, Mie 〒517-8511

Phone Number

0599-25-2028

Hours: 8:30 AM - 5:30 PM (hours subject to seasonal variation; entry ticket sales end 60 minutes prior to closing)
Entry Fee: adults 1500 yen, children (elementary and middle school aged) 750 yen (tax included)
Closed: 3 days beginning the second Tuesday in December
Text by:WEST PLAN
*This information is from the time of this article's publication.
*Prices and options mentioned are subject to change.
*Unless stated otherwise, all prices include tax.