Matsusaka beef is one of Japan's top three wagyu brands. The fine shimofuri marbling of fat, the soft texture, and its smooth texture are all reasons for its popularity.

When you visit Japan, you need to have Matsusaka beef. It must be on your bucket list to eat especially if you're traveling to Mie Prefecture. Here we'll cover three restaurants where you can savor the finest Matsusaka steak dinner and other meals - without breaking the bank.
1. Isshobin Honten: Grill the highest class Matsusaka beef yakiniku yourself!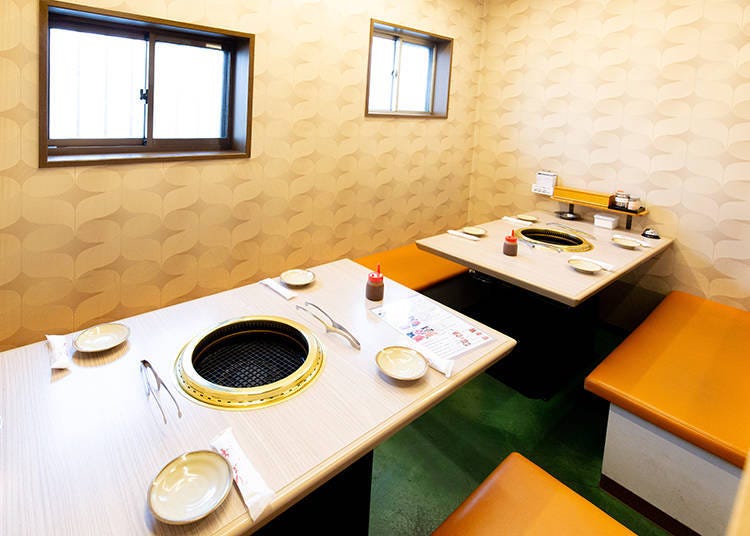 Isshobin Honten is famous in the city of Matsusaka for being a yakiniku restaurant where you can dine on Matsusaka beef for a decent price. They use the highest quality of Matsusaka beef as well, winning them popularity with both locals and tourists.

To make it more accommodating to those who are visiting Japan for the first time, the menus come in English and Chinese. We'd highly recommend you try the Matsusaka beef yakiniku here when you visit Japan.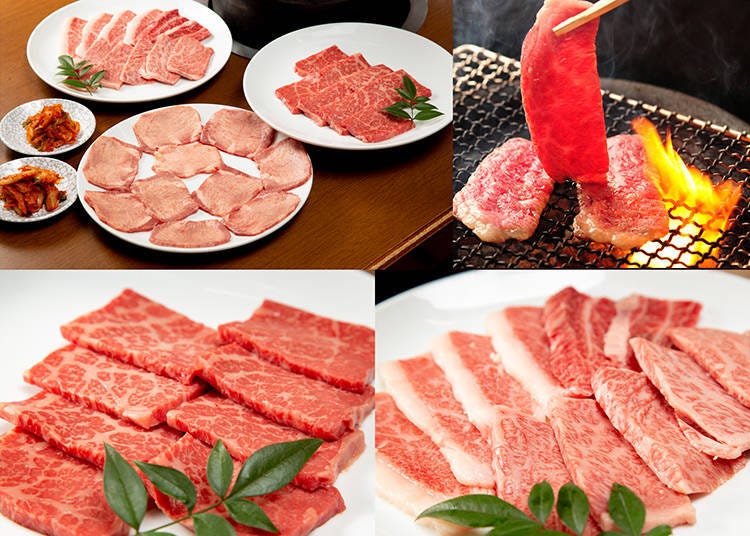 Yakiniku standard set, serves two
The most popular lower-priced item is the Yakiniku standard set. It can be ordered for a minimum of two diners, running 3,564 yen per person, tax included. It comes with tongue, sparerib, lean Matsusaka cuts, and kimchi.

Grill the high-quality fat and perfect lean meat to your liking and enjoy. If you still have room, try the standalone items. The sirloin (2,916 yen, tax included) and fillet (3,402 yen, tax included) are popular cuts.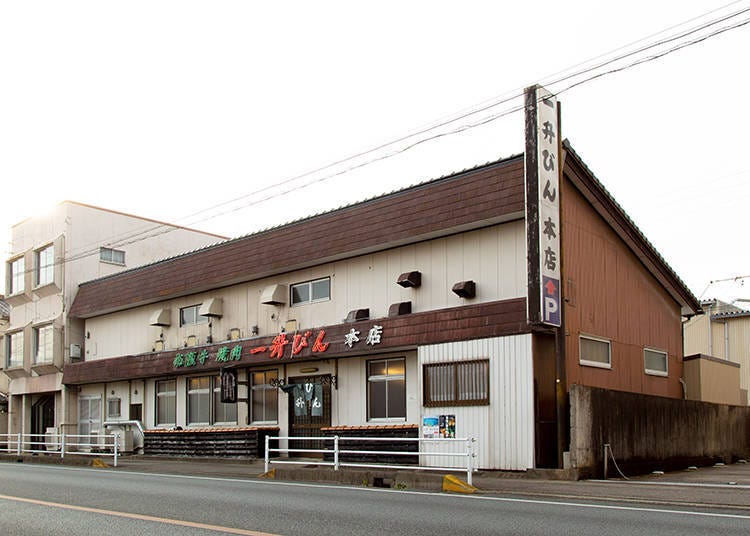 It's about a 15-minute walk from the JR and Kintetsu Matsusaka Station, and if you're driving, there's a parking lot right next to the restaurant. It faces the main road, so it's easy to find. It has a branch named Isshobin Honten Hanare right across the road from it, where you can enjoy Matsusaka beef sukiyaki and shabushabu.
一升びん本店

Address

232-3 Minamimachi, Matsusaka, Mie Prefecture 〒515-0034

Nearest Station

15-minute walk from JR/Kintetsu Matsusaka Station


Phone Number

0598-26-4457

Hours: 11AM to 10PM (last order is 9:30PM)
Closed: Open Daily
2. Matsusaka Maruyoshi: A specialty Matsusaka steakhouse directly managed by a butcher's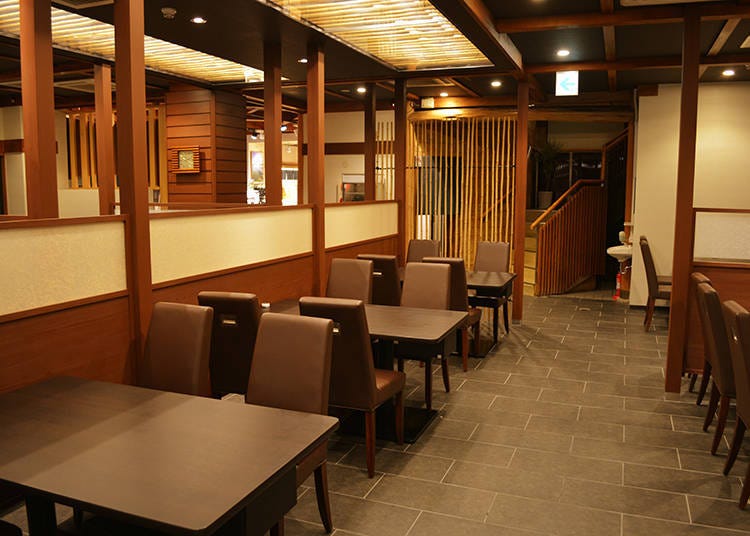 There are menus in English and Chinese
Matsusaka Maruyoshi Kamada-honten deals exclusively in the freshest of Matsusaka beef. A veteran of the industry with 58 years of experience, it boasts a flavor you can taste nowhere else, with fat marbling so soft and fine it melts in your mouth, ensuring that it sees plenty of guests daily.

How can they offer such fresh Matsusaka beef at such reasonable prices? The secret lies with the fact that it's also been a butchery since it first opened.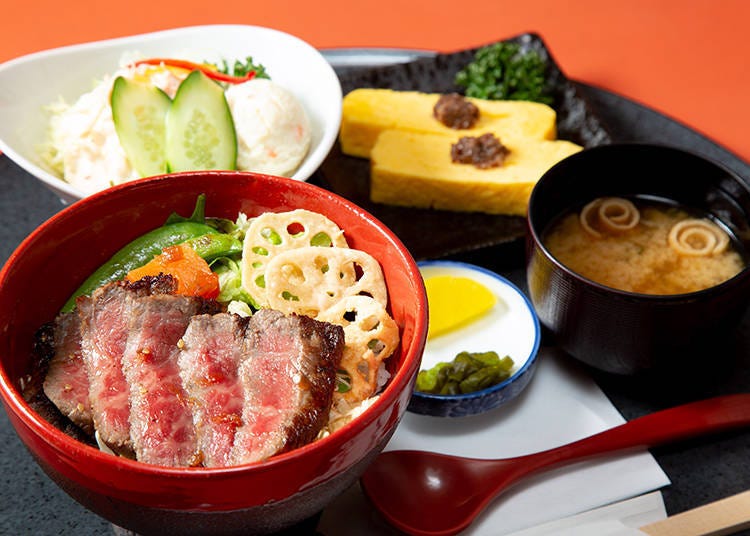 The extraordinary Matsusaka beef steak bowl, overflowing with umami
One of the establishment's most popular items is the Matsusaka steak bowl (3,294 yen, tax included. Limited amount), filled with beef of the highest quality. The juices that drip down from the rare-cooked beef will have you hooked!

Another popular item is the Maruyoshi nabe (4,104 yen, tax included), a sukiyaki hot pot with surprisingly soft meat. But one thing's for sure: Whichever dish you pick, this meat specialist establishment will ensure you have only the freshest Matsusaka beef.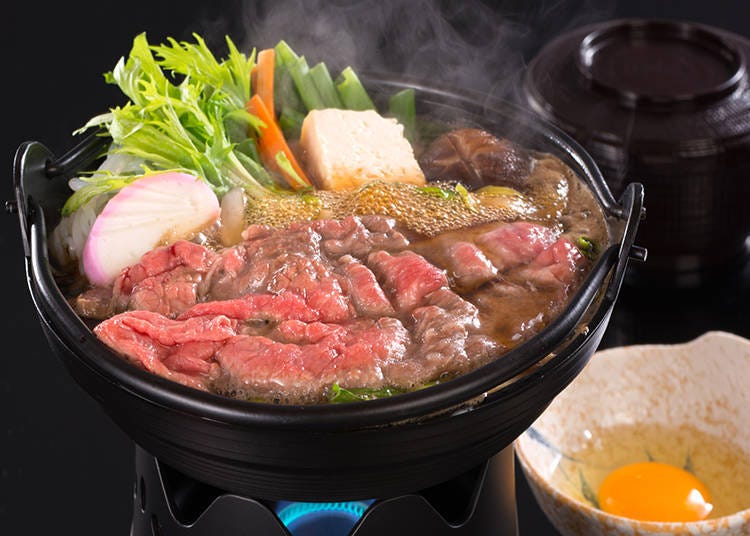 Maruyoshi nabe, with Matsusaka beef that melts in the mouth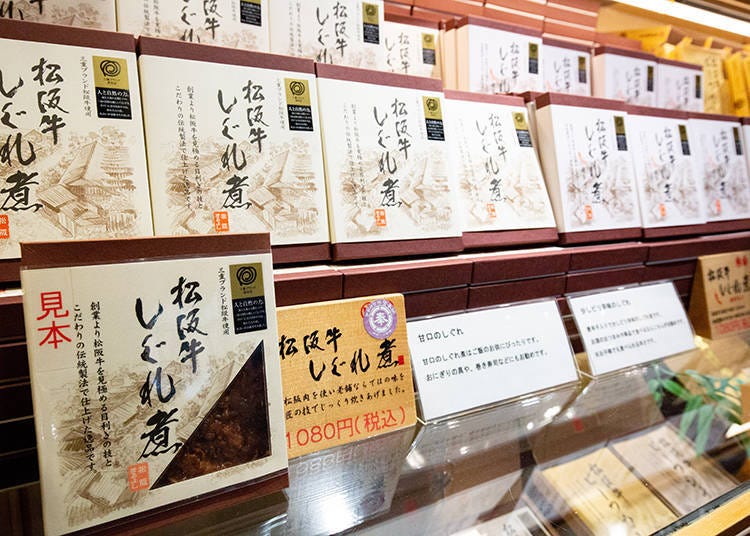 The Matsusaka beef shigure-ni, on sale at the front, is a popular souvenir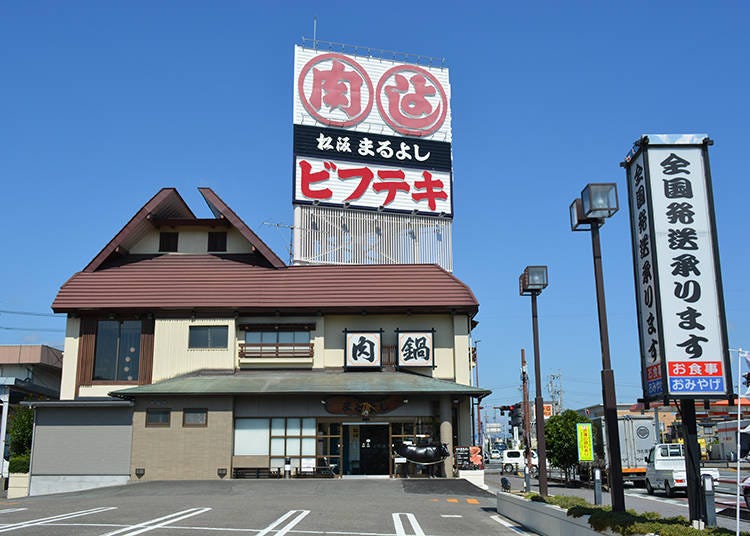 Look out for the large sign
The restaurant also has plenty of goods you can take home. It sells things like the Matsusaka beef shigure-ni (1080 yen, tax included) pictured above, as well as Matsusaka City souvenirs, so feel free to pick up some memories of your journey here.
Matsusaka Maruyoshi Kamada-honten

松阪まるよし 鎌田本店

Address

239-2 Kamadachō, Matsusaka-shi, Mie-ken 〒515-0005

Nearest Station

Ten-minute walk from JR/Kintetsu Matsusaka Station


Phone Number

0598-51-2240

Hours: 10AM to 9:30PM (last order is 8:30PM)
Closed: Wednesdays (open if on a holiday)
3. Matsujyu: Enjoy Matsusaka beef for lunch!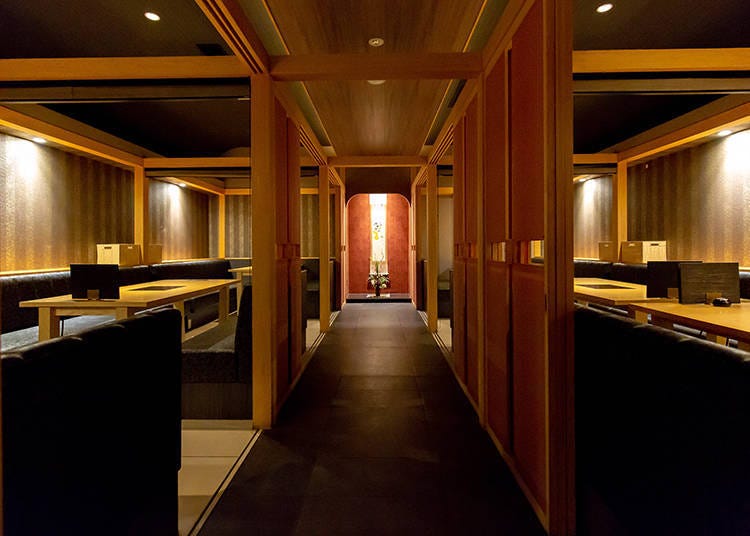 A large interior, with 144 seats among tables and private rooms
Matsujyu in the city of Tsu offers sukiyaki lunches at unbelievably low prices. This precious restaurant offers special Matsusaka beef, cuts carefully chosen from the already top class brand. They avoid freezing the meat on principle, meaning you'll always get the freshest beef. The meat comes in four different grades, and the popular sukiyaki lunch is available in jo-sen or tokusen grades.
Tokusen Matsusaka beef sukiyaki (100g) is a mere 3,564 yen (tax included)!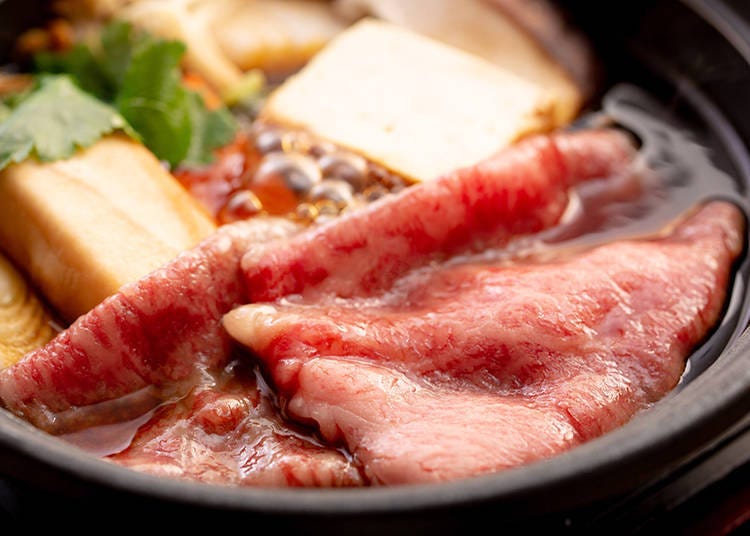 Matsusaka beef melts in the mouth with a classy sweetness
The Matsusaka beef's fat is so soft and delicate it melts at the touch. The meat keeps its umami after being mixed with sukiyaki stock and egg in a testament to how fresh it is.

Aside from the sukiyaki, there's also the Matsusaka steak lunch. For this steak, you can take the regular kokusan cut, or the josen, which uses the softest cut of Matsusaka beef rump, of which there are only 3 kilograms per cow. Even further up in grade is the sirloin with beautiful marbling, the tokusen.

Matsujyu also offers the very rare tokusan Matsusaka beef as lunch, the special cuts of such high quality that only comprise 4% of all Matsusaka beef on the market. This precious beef, taken from carefully-raised cows that fulfill set conditions, are available as 160g steak meals for 6,264 yen, tax included.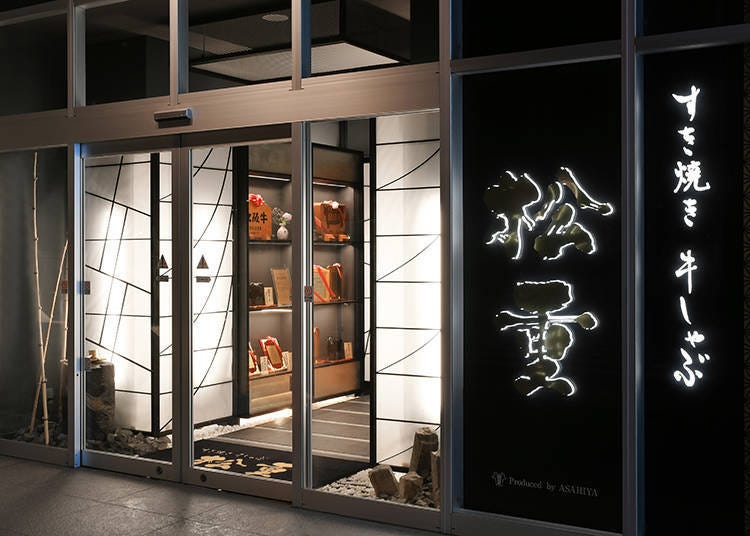 The restaurant is a convenient minute's walk from the east exit of Tsu Station, and has private rooms, making it perfect for parties or dinners with that special someone.
松重

Address

Tsusanko building annex 1F, 381 Hadokorochō, Tsu-shi, Mie-ken 5〒14-0009

Nearest Station

One-minute walk from JR/Kintetsu Tsu Station


Phone Number

059-229-0298

Hours: Lunch: 11AM to 2:00PM (last order is 1:30PM), Dinner: 5PM to 10PM (last order is 9PM)
Closed: Open Daily
Text by:GAIN
We also recommend these restaurants in addition to those above. Save time and hassle - book your table online today!
Address

232-3, Minamimachi, Matsusaka-shi, Mie, 515-0034
View Map

Nearest Station

Matsusaka Station (JR Kisei Line / JR Meisho Line)


Phone Number

0598-26-4457
Book an unforgettable experience in Matsusaka!
Make your trip extra memorable by booking one of these recommended experiences on our partner site, Voyagin!
*This information is from the time of this article's publication.
*Prices and options mentioned are subject to change.
*Unless stated otherwise, all prices include tax.