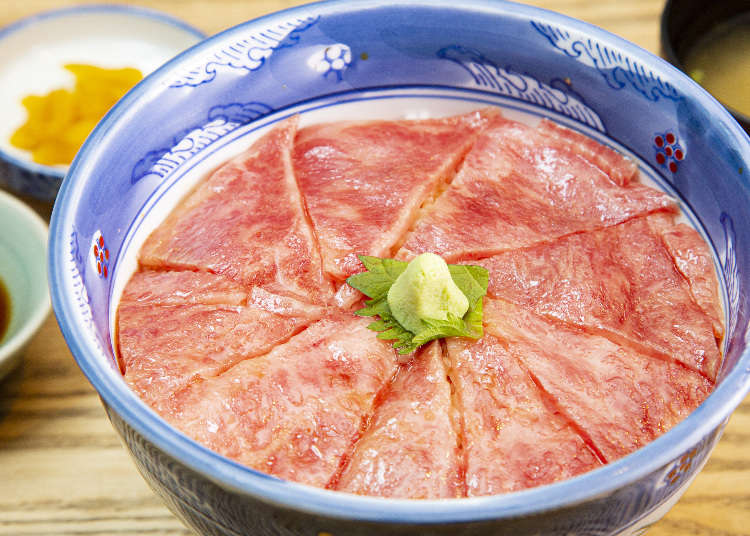 Hokkaido's Furano and Biei regions are known for colorful fields of flowers, but with thriving agriculture and dairy industries, these breadbaskets of Hokkaido produce a huge variety of vegetables, meats, dairy, wine, and Furano wagyu beef!

Today we're going to look at the brand beef known Japan-wide as Biei and Furano wagyu. For those who want to taste this slice of heaven for themselves, we'll introduce 4 incredible destinations that serve this delicacy!
What is Furano Wagyu and Biei Wagyu?
Furano Wagyu are wagyu cattle (Japanese Black) raised at Kamifurano's Taniguchi Farm. Biei Wagyu are wagyu cattle (Japanese Black) raised in at Farms Chiyoda.

Wagyu is a style of Japanese beef that comes from selectively-bred Japanese cows. These include the Japanese Black, The Japanese Brown, The Japanese Polled, and the Japanese Shorthorn, along with various mixed-breeds.

Enjoying these delicacies at their birthplace means they can be complemented with other local ingredients to create the ultimate authentic taste of homegrown goodness!
1. Furano Wine House: Enjoy Furano Wagyu and Everything Local!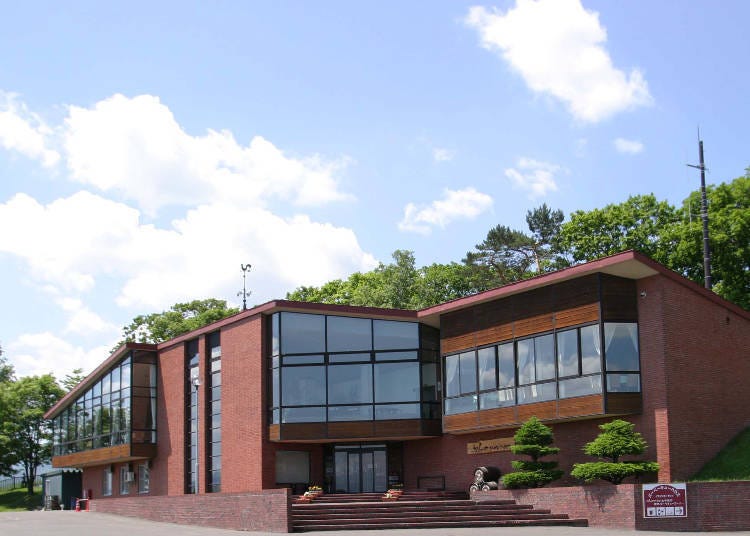 Furano Wine House is a restaurant resting on the peak of Mt. Shimizu. Being only 7 minutes by car from the main 'Kita no Mine' ski area of Furano and 5 minutes from Furano Station, it is very well located.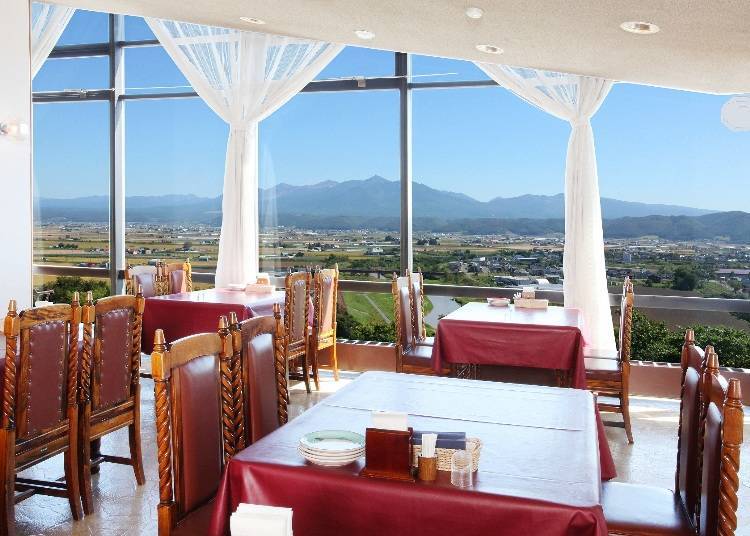 Here you can relish western-style meals made entirely from Furano ingredients. This includes Furano wagyu, wine, cheese, vegetables, and more! The wagyu here, which is cooked together with their local wine, is specially crafted to bring out the flavors of Furano!

With glorious views of the Furano township and Mount Tokachi, the restaurant's prime location means that you can enjoy your meal while soaking in Hokkaido's boundless beauty.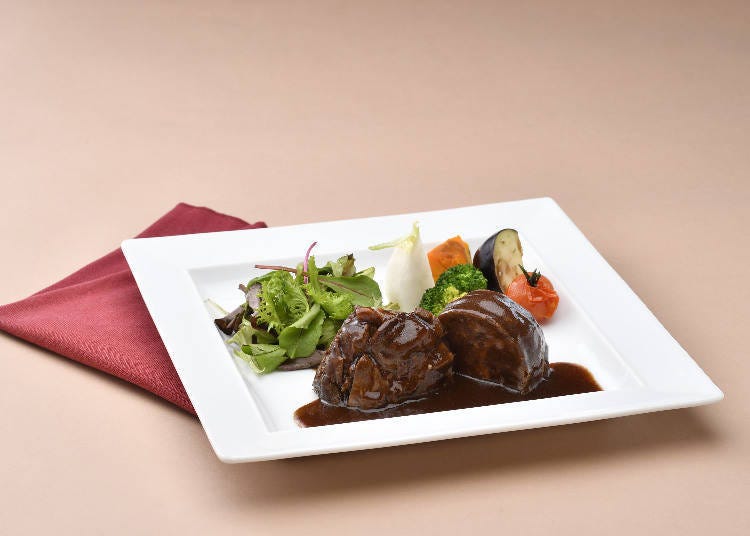 Furano wagyu cooked with Furano wine (\2,530 tax-included).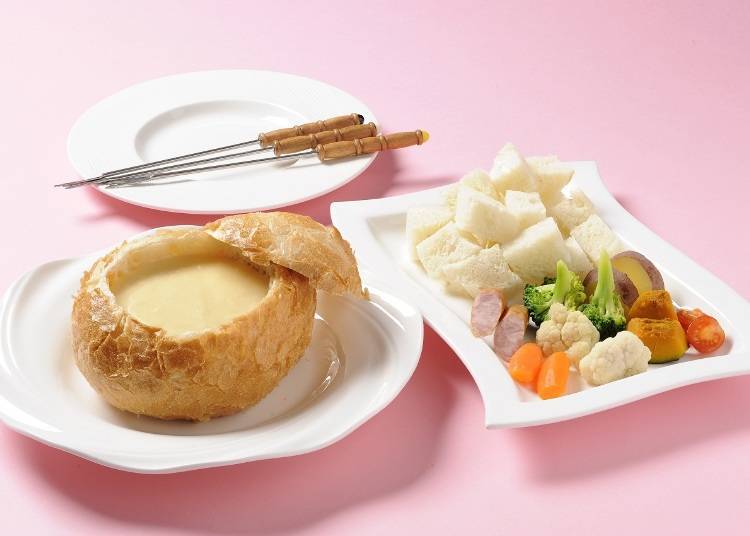 The Furano Cheese Fondue Set (\2,035 tax-included) is packed with local cheese, making it one of their most-requested dishes! One set serves 2 to 3 people.
There is an English menu available, and the staff are happy to provide further help with the assistance of a translation device.

Don't miss the small shop on the first floor selling Furano wine and lavender-related goods to bring home as souvenirs.

To help combat the spread of coronavirus, the restaurant is thoroughly ventilated, the staff all wear masks, and hand sanitizer is provided.
ふらのワインハウス

Address

Shimizuyama, Furano Shi, Hokkaido, 076-0048, Japan

Phone Number

0167-23-4155

Hours: 11:00 to 21:00 *Time may be shortened due to Covid-19
Closed: None (excluding year-end and New Year holidays) * Temporarily closed
2. Kumagera: Lines For the Popular Furano Wagyu Roast Beef Go Right Down the Street!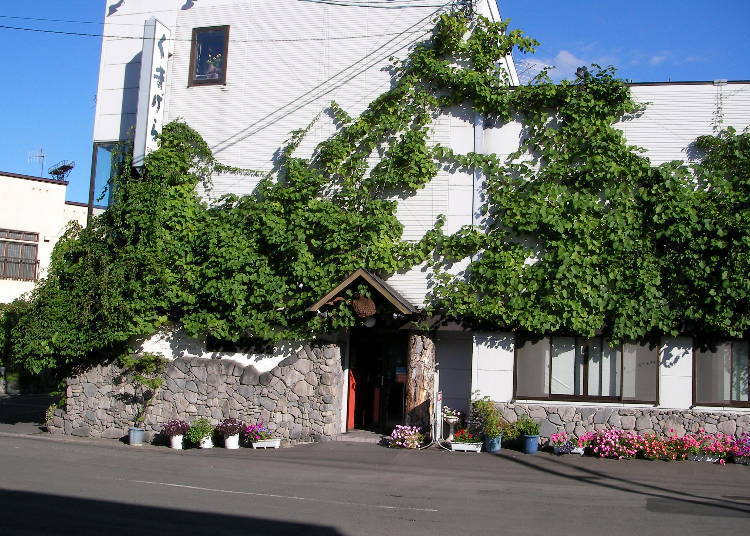 A short 5-minute walk from Furano Station is Kumagera. Furano residents, Japanese tourists, and foreign travelers alike all flock to this super-popular establishment. The chefs here are obsessive with the quality of their ingredients, which are largely locally-sourced from Furano. Even the wood and stones used in their building's walls and chairs are from the surrounding area. Kumagera is truly the embodiment of this wonderful town!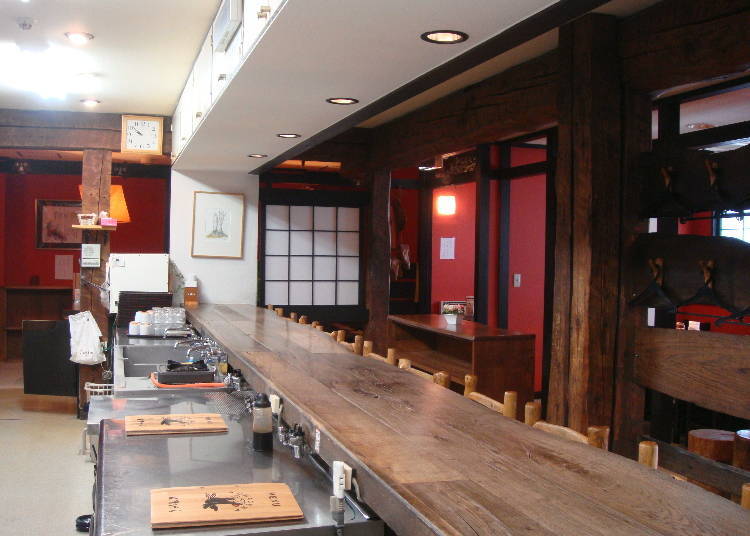 Along with counter seats, there are private rooms available.
The most well-known menu item is their 'Wagyu Roast Beef Donburi,' which is covered in layers of premium Furano wagyu (\2,000 tax-included). The meal boasts mouthwatering savory flavors that are sealed inside each lovingly sliced and scorched marbled piece of beef. Rest a piece in your mouth and you will literally feel it melting!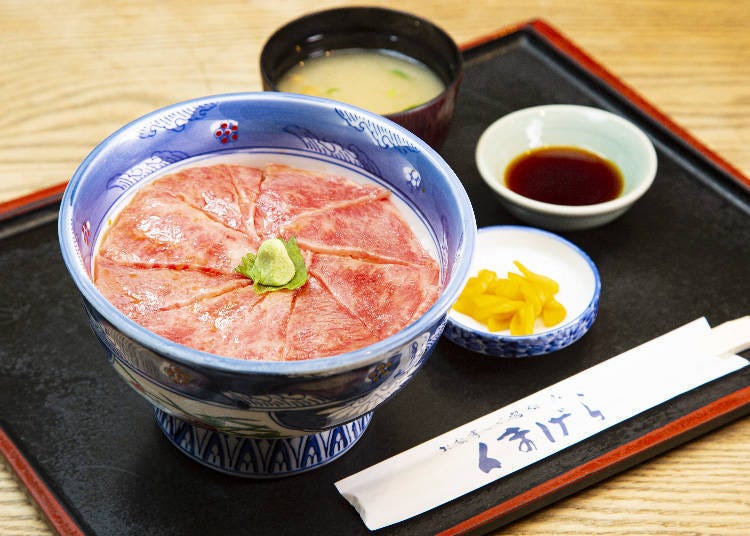 The miso soup and pickled vegetables set
The staff here recommend complimenting your wagyu with their home-made tare sauce with a touch of wasabi. This added wasabi further draws out the juicy umami in the wagyu. While some of us aren't so good with wasabi, we highly recommend giving it a try!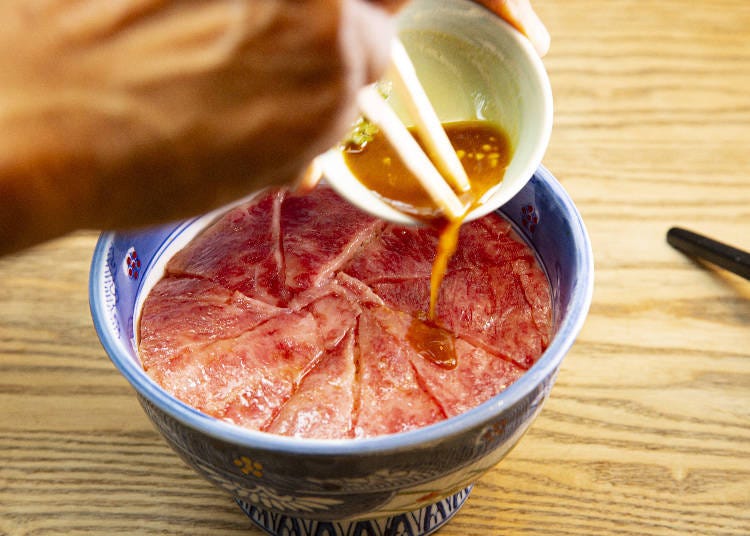 Adjust the amount of wasabi as per your liking
Another popular item is their 'cheese tofu' made from local Furano milk (\550 tax-included), which was devised to be paired with their original sake brew. It has a firm and satisfying mouthfeel that fills your palate with the essence of Furano's fresh and luxurious milk. Definitely try it with sake!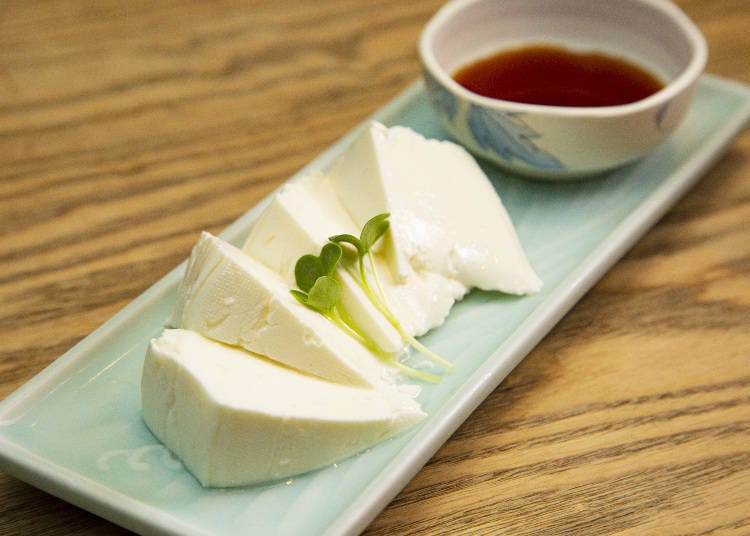 Have a go eating it with their strong homemade ponzu sauce too!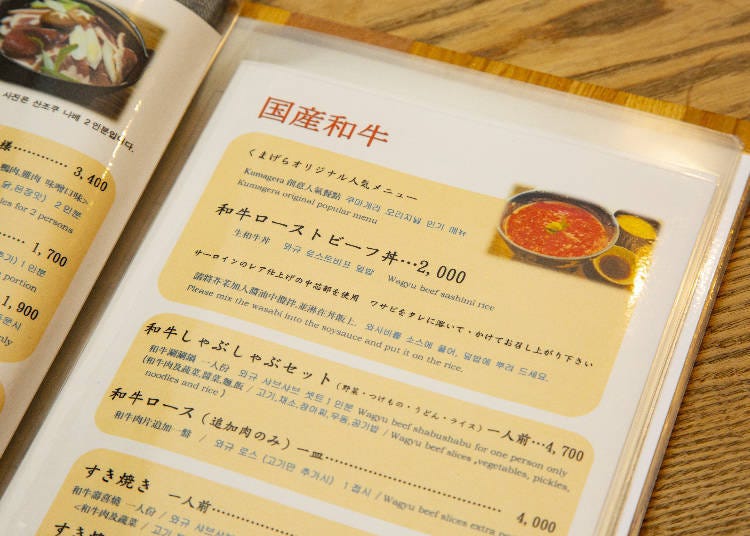 English, Chinese, and Korean menus are available. There are also foreign staff, so you can feel a little more relaxed if your Japanese is lacking!
Inside the store are plastic boards between the seats, along with hand sanitizer and mask-equipped staff to help everyone stay safe.
くまげら

Address

3-22, Hinodemachi, Furano Shi, Hokkaido, 076-0025, Japan

Phone Number

0167-39-2345

Hours: 11:30 ~ 22:00 (L.O.21:00)
Closed: Wednesdays (12/31 closed)
3. Mon-Marche: Furano's Beloved Western-style Restaurant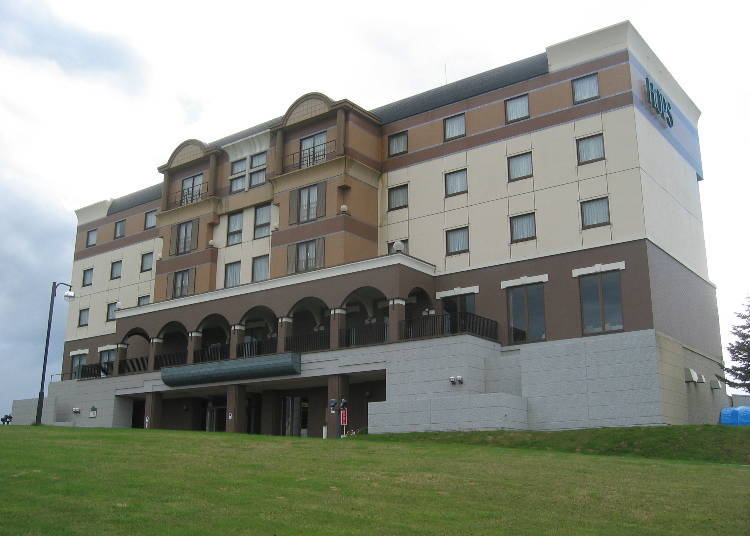 Furano Hops Hotel
Roughly 5 minutes by car from Kamifurano Station is the Furano Hops Hotel, which houses western restaurant Mon-Marche. The hotel's idyllic position on the top of a hill treats customers to stunning views of the Tokachi Mountain Range in the afternoon and breathtaking panoramas of Furano at night.

The hotel's thorough anti-virus measures include temperature checks when entering, hand sanitizer, and table cloth replacements after each customer.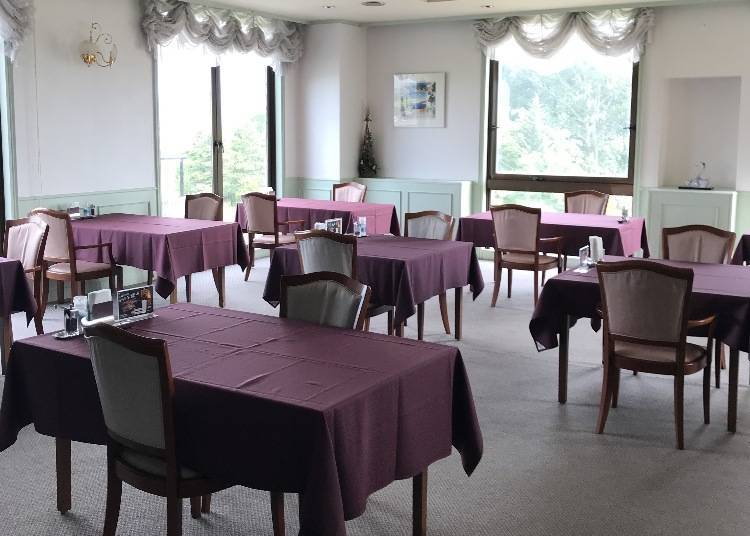 Mon-Marche start their process by picking crisp vegetables from a nearby field nestled within the hotel district. They then combine these with other local ingredients and transform them into mouthwatering meals.

Their dinner menu contains a wonderful full-course sirloin steak guaranteed to rock your evening! Other local delicacies, such as Furano's famous curry omelette and Kamifurano's sautéed pork, are also on the menu.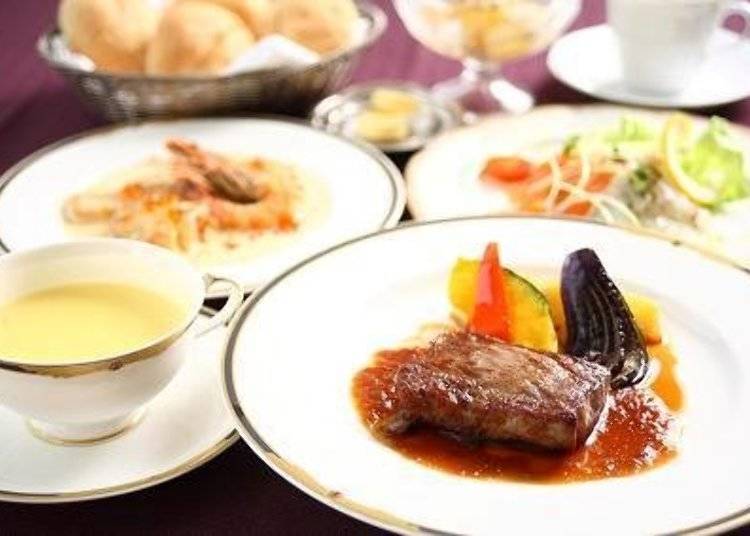 The Furano wagyu sirloin steak full course meal (\5,000 tax-included)
モン・マルシェ

Address

25, Nishi 2-senkita, Sorachi Gun Kamifurano Cho, Hokkaido, 071-0502, Japan

Phone Number

0167-45-6511

Hours: Lunch time/11:30-14:30 (L.O.13:30), Dinner time/18:00-21:00 (L.O.20:15)
Closed: None

Vacancy search, reservation

from

10,000JPY

1room, 2adults

Check with our partner site as the latest rates, rate details, and guest room requirements may vary.
4. Farm Restaurant Chiyoda: Literally From Farm to Table!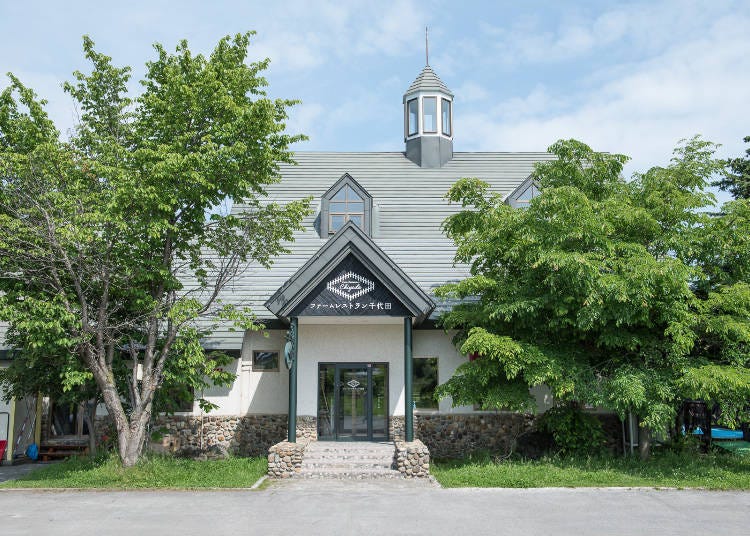 15-minutes from Biei Station, Farm Restaurant Chiyoda is directly run by Biei's wagyu producer Farms Chiyoda. Apart from the stacks of fresh Biei wagyu, they also offer a complimentary menu made from their self-raised Jersey dairy cows, including a homemade butter! This is all topped off by a fresh helping of locally-grown vegetables. Farm Restaurant Chiyoda is truly all about Biei!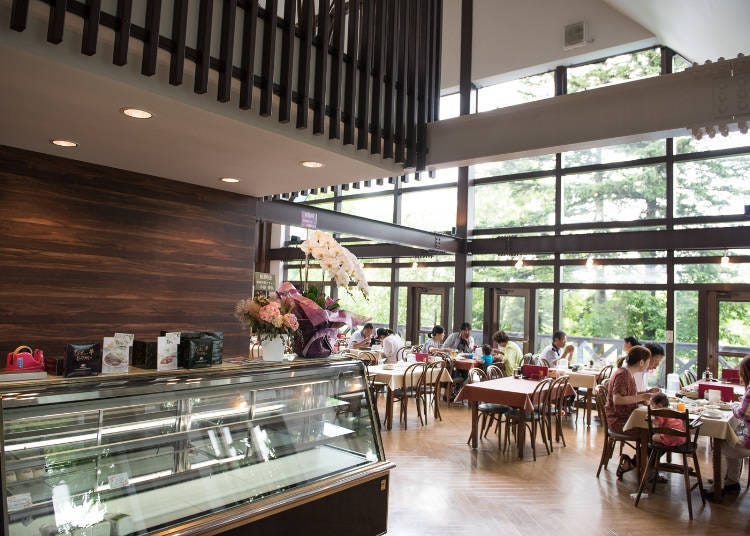 For the authentic Biei wagyu experience, nothing beats a classic steak! Their glorious sirloin steak is packed with mouthwatering umami flavors sealed inside the fat – something Biei wagyu is famous for. For the adventurous, their diverse menu is full of other dishes incorporating their homegrown wagyu, such as their equally recommended beef stew. A second visit is definitely in order if you have time!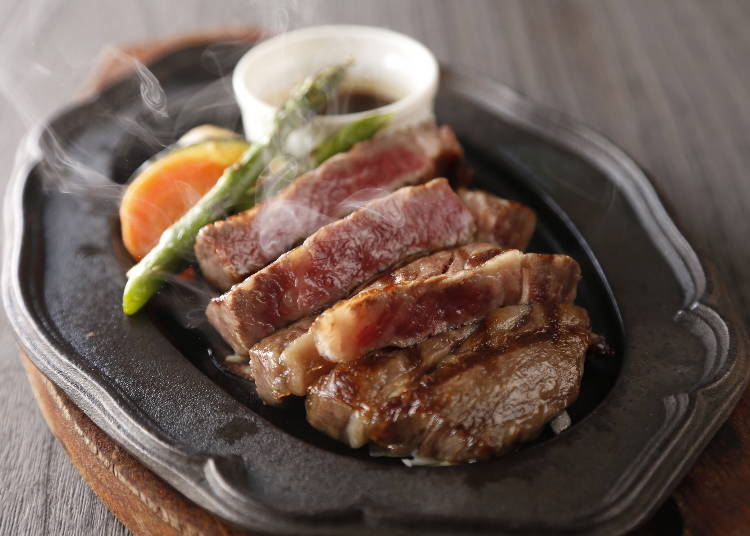 Biei wagyu sirloin steak (\4,780 tax-included)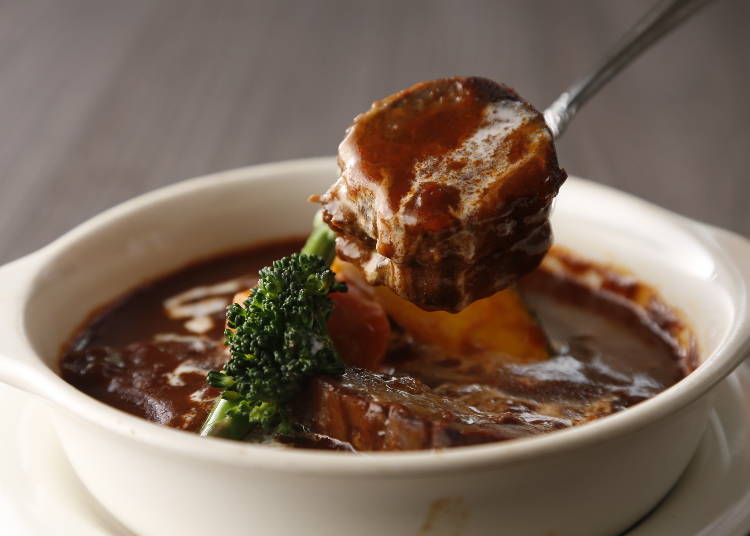 Biei wagyu beef stew with seasonal vegetables (\1,980 tax-included)
A separate shop at the restaurant's entrance serves ice-cream made from milk squeezed from the cows at Farms Chiyoda, which is directly in front of the restaurant. This delightful treat can't be found anywhere else, so don't miss out!

Their anti-coronavirus measures include masks, sanitizer, and plastic sheets in front of the counter.
ファームレストラン千代田

Address

4221, Kamikawa Gun Biei Cho, mizusawa, kasugadai, Hokkaido, 071-0200, Japan

Phone Number

0166-92-1718

Hours: Hours depend on the season, please check their homepage before visiting (http://biei-fm.co.jp/)
Closed: None (off 12/31, 1/1〜1/3)
As you can see, the incredible beef of Furano and Biei, which comes from cows lovingly raised from calves, is the area's must-try specialty! Spawned from the goodness of the same land, it is also the perfect match for other local dishes and drinks! Use your time in Furano and Biei to eat, rest, and recharge for your next Japan adventure!

Text by: Minna no Kotobasha
The information presented in this article is current of August 2020.
*This information is from the time of this article's publication.
*Prices and options mentioned are subject to change.
*Unless stated otherwise, all prices include tax.