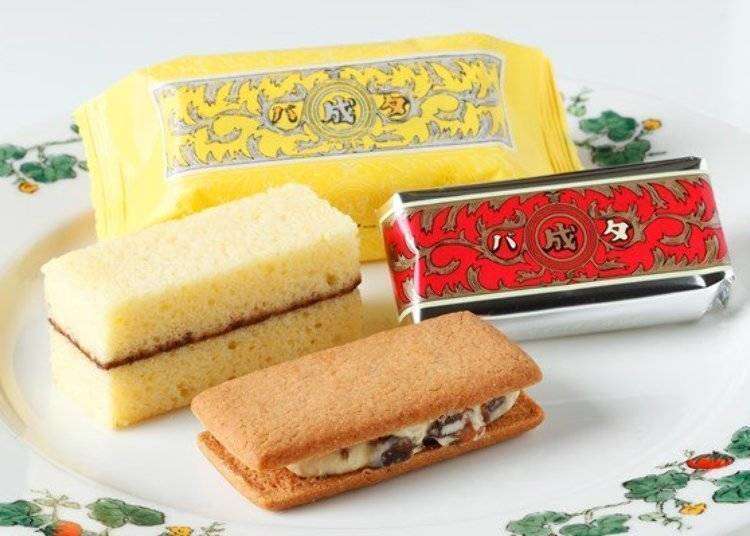 Hokkaido's Tokachi region is famous for its agriculture and dairy farming utilizing the area's vast plains. With the production of quality wheat, sugar, adzuki red beans, and dairy products, the Tokachi brand is established in various fields.

Using these quality ingredients, there are many Hokkaido sweets shops located in Obihiro City, the center of Tokachi. We will introduce 4 Tokachi shops popular with locals and tourists.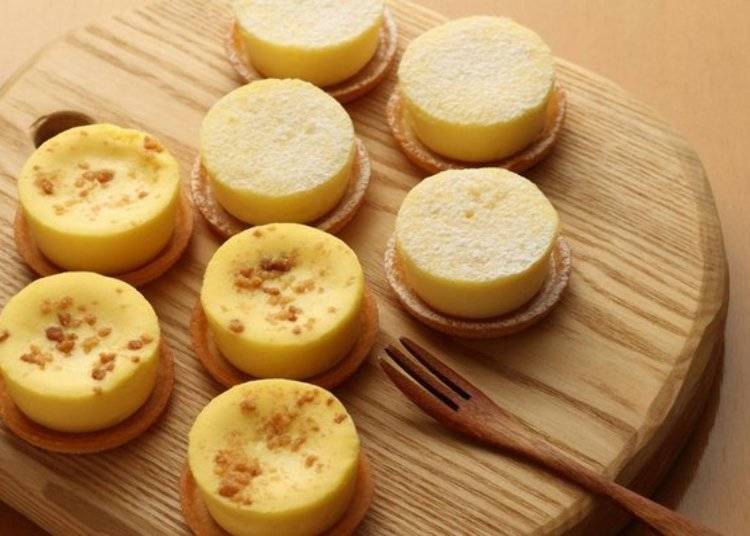 ▲Many sweets are made with the ingredients cultivated in Tokachi (photo provided by Tokachi Toteppo Factory)
1. Rokkatei Obihiro Honten: From Gifts to Limited Items, You'll Love These Tokachi Sweets!
One of the representative sweets of Hokkaido is Rokkatei's Marusei Butter Sand. With the retro package and rich flavorful buttercream, this long seller has been loved for over 40 years. Rokkatei's main store is located in Obihiro.
▲The main store is located about 5 minutes on foot from JR Obihiro Station. There is a dining section that provides free coffee for people who purchased sweets.
The famous confectionery can be individually purchased. We recommend the Marusei Butter Sand and also the new product Marusei Butter Cake released in February 2016. The new treat has chocolate ganache sandwiched between two sponge cakes, and it is a perfect match for coffee.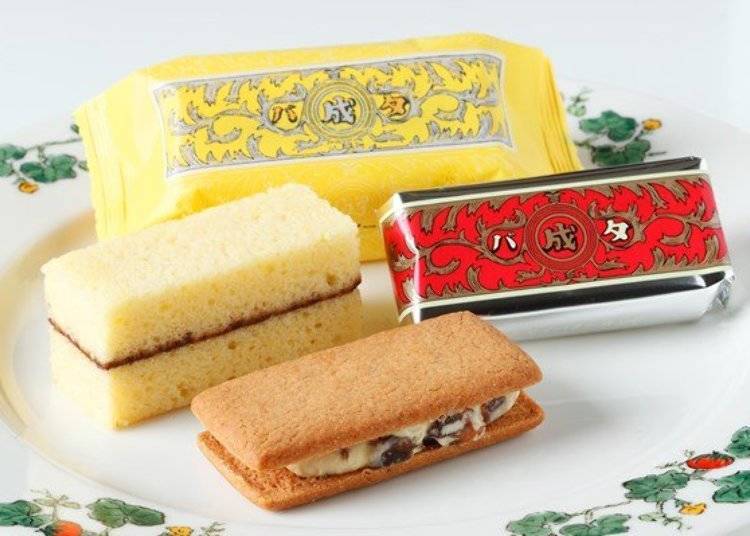 ▲[Front] Marusei Butter Sand (125 yen tax included), [behind] Marusei Butter Cake (125 yen tax included)
There are also various rare sweets only available at the main store. We recommend trying out the Marusei Ice Sand and Saku Saku Pie, both of which can be only purchased at the main store or select few other shops.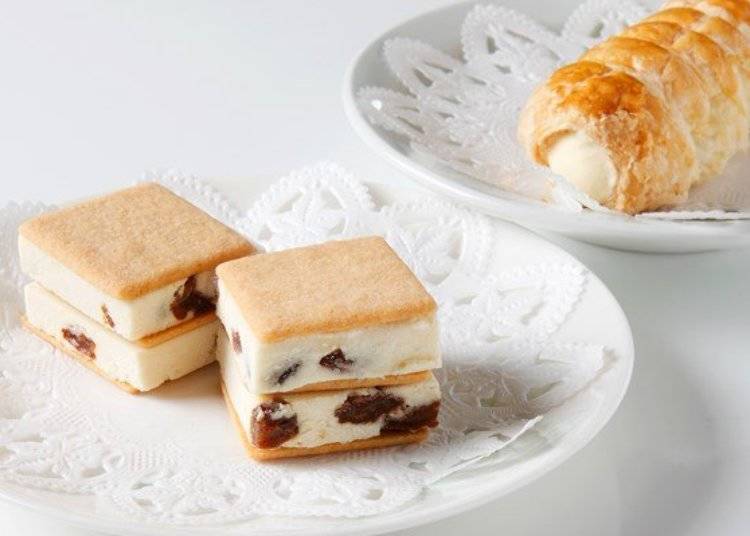 ▲Marusei Ice Sand on the left (200 yen each, tax included *Picture shows 2), Saku Saku Pie on the right (180 yen tax included)
Saku Saku Pie's freshness lasts only 3 hours, after which time the crisp pie crust absorbs too much moisture from the cream. Shaped like a cornet, the thinly twisted pie is filled with custard cream.

On the second floor, there is a café to relax at - one of Obihiro's charming cafes. They offer some of the sweets on the first floor and other dishes like the famous pancake (520 yen tax included), Saku Saku Waffle (190 yen tax included), and light meals like pizza and quiche.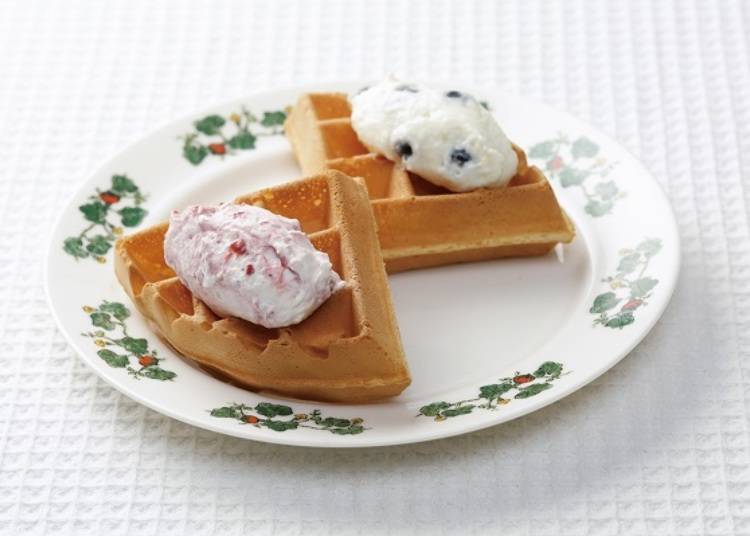 ▲Saku Saku Waffle comes in two flavors: strawberry cream and blueberry yogurt. A pleasant texture that is crisp on the outside and soft in the inside.
Enjoy the taste that is only available here in Rokkaitei Main Store in Obihiro!
Rokkatei Obihiro Main Store

六花亭 帯広本店

Address

〒080-0012 北海道帯広市西2条南9丁目6/9-6, Nishi2-jominami, Obihiro-shi, Hokkaido, 080-0012, Japan

Phone Number

0155-24-6666

Hours: 1st floor 9 AM - 7 PM, 2nd floor cafe 10:30 AM - 6 PM (last order 5:30 PM) *Hours shift depending on the season
2. Toskachina Ryugetsu: Delightful Dessert and Italian Food!
Ryugetsu is famous for its various original sweets including Sanpouroku, the Baumkuchen with white chocolate and milk chocolate coating that looks like the bark of a white birch tree.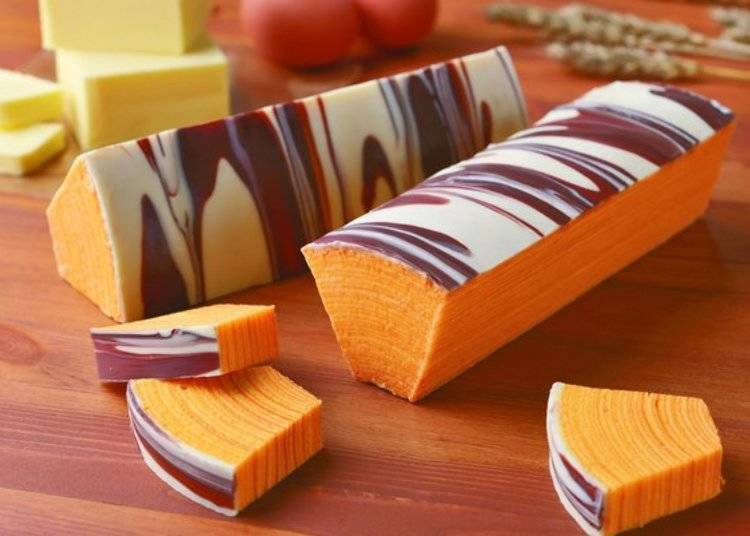 ▲Sanpouroku (630 yen tax included) is a historical sweet that received the Gold Award at the 1988 27th Monde Selection world confectionery competition. The baumkuchen with moderate sweetness matches the crisp chocolate coating (photo provided by Ryugetsu)
Out of the various Ryugetsu stores, a popular location is Toskachina Ryugetsu, which offers Italian food and exclusive limited sweets.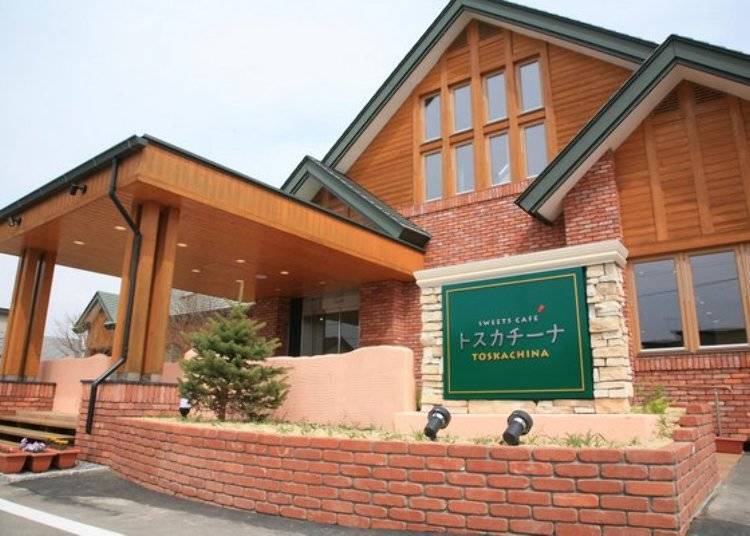 ▲About a 15 minute drive from JR Obihiro Station. A warm and cozy structure made from wood and bricks (photo provided by Ryugetsu)
The spacious restaurant offers Sanpouroku and other handmade cakes, Japanese sweets and western sweets. These make the perfect gifts for everyone and every situation.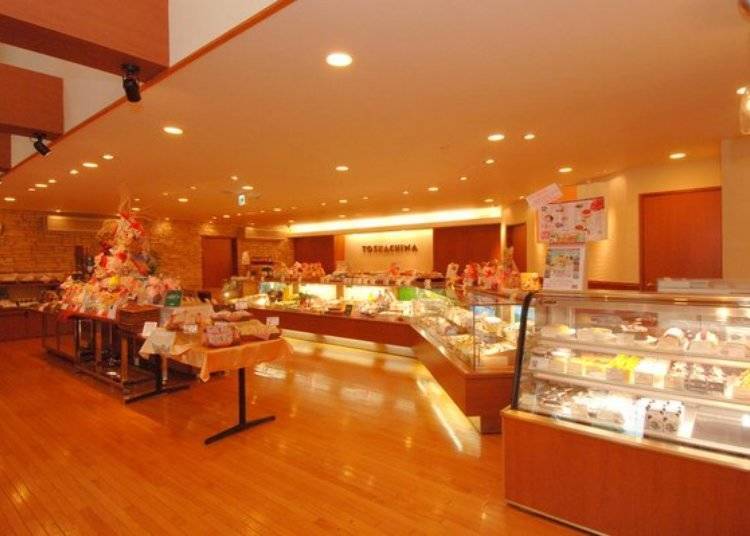 ▲The bite-sized Sanporoku Kowari (120 yen tax included) are available here. If you need any suggestions, the friendly service staff are ready to help you (photo provided by Ryugetsu)
We highly recommend the Toskachina Tokacho, which is only available here. Italian chestnut and Tokachi red bean are mixed into the cacao dough for this delicious baked sweet.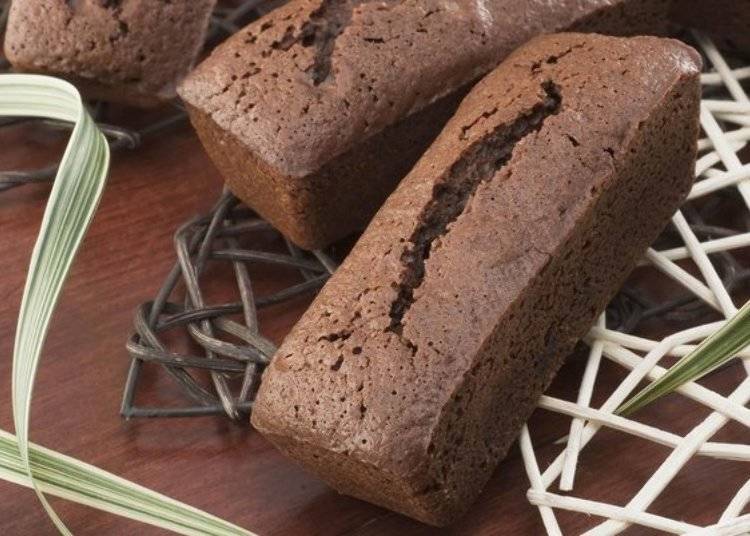 ▲Limited item Toskachina Tokacho (130 yen tax included). A bite-sized confectionery with rich chocolate flavor, perfect for a gift (photo provided by Ryugetsu)
The café restaurant offers Italian dishes like pizza and pasta, plus exclusive sweets such as Sanpouroku and Whipped Cream Parfait (550 yen tax included). As long as you order a drink at this fine Obihiro restaurant, you can eat the sweets you purchased at the store. This is a nice location to stop by for tea time or a small break during your travels.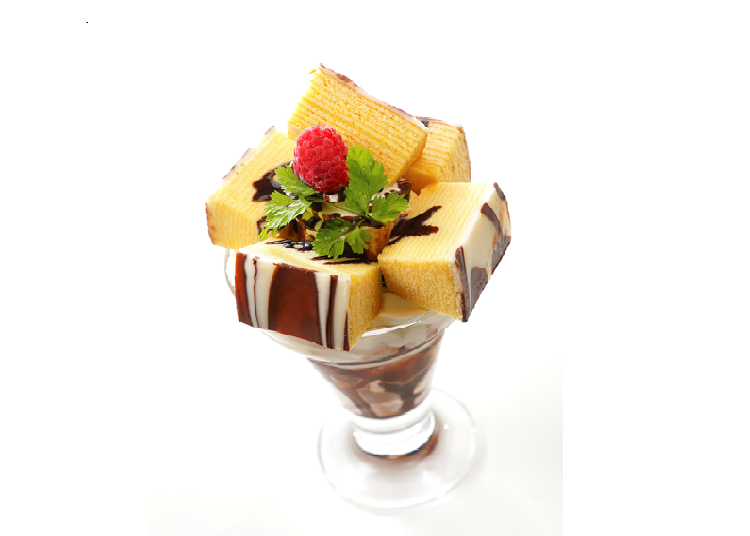 ▲The Sanpouroku Whipped Cream Parfait is layered with ice cream, whipped cream, plenty of chocolate syrup and Sanpouroku on top. The combinations of the sweetness creates a delicious experience that any sweet connoisseur must try (photo provided by Ryugetsu)
トスカチーナ柳月

Address

〒080-0028 北海道帯広市西18条南5-45-2 /5-45-2, Nishi18-jominami, Obihiro-shi, Hokkaido, 080-0028, Japan

Phone Number

0155-38-3966

Hours: Sweets shop 9:30 AM - 8 PM, café restaurant 11 AM - 9 PM (last order 8 PM)
Closed: Sweets shop January First, café restaurant December 31st and January 1st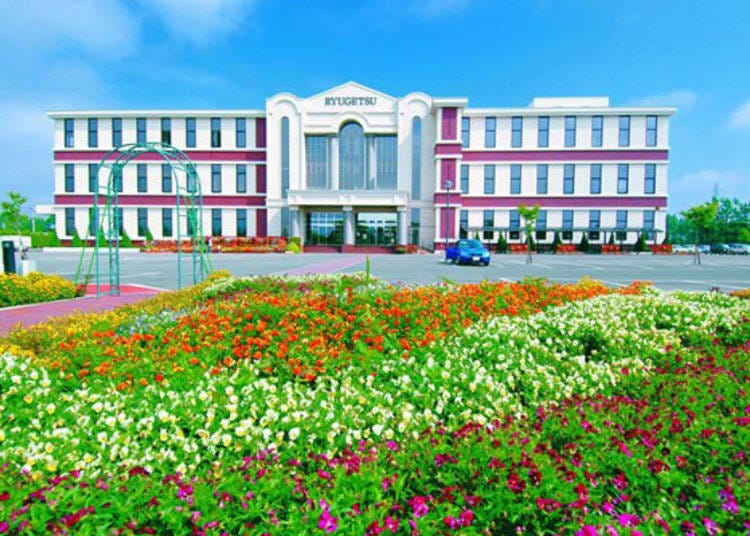 ▲Takes about a 1 minute drive from the Doto Expressway Otofuke-Obhihiro Interchange to reach Ryugetsu Sweetipia Garden. The surrounding flowers that change in every season is another highlight (photo provided by Ryugetsu)
Another Ryugetsu affiliated store, Ryugetsu Sweetpia Garden, is located in Otofuke Town, which is next to Obihiro City. At this factory-run facility, you can tour the factory or even experience some pastry cooking (requires a reservation and additional fee).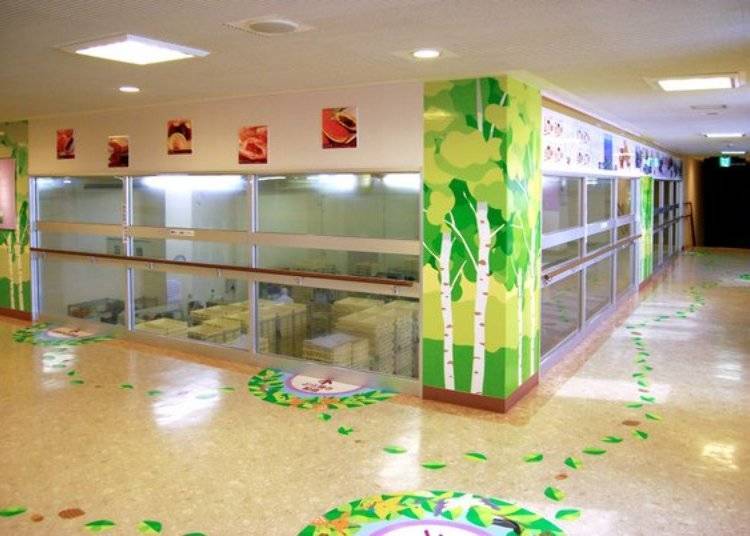 ▲During the tour, you can watch how they create the white birch pattern on Sanpouroku and how they slice it to make it look like a log. (Photo provided by Ryugetsu)
The surrounding area has a Tokachi style vast landscape and is a perfect place to visit on a road trip. There is also a shop selling sweets and a café offering original dishes and parfaits.
柳月スイートピア・ガーデン

Address

〒080-0342 北海道河東郡音更町下音更北9線西18-2 /Kita9sennisi18-2, Shimotofuke, Otofuke-cho Kato-gun, Hokkaido, 080-0342, Japan

Phone Number

0155-32-3366

Hours: Summer Period (Third Monday of April - November 5th) Shop 9 AM - 6 PM, Café 9 AM - 5 PM, Factory Tour 9 AM - 4 PM
Winter Period (November 6th - Third Sunday of April) Shop 9 AM - 5:30 PM, Café 9 AM - 4:30 PM, Factory Tour 9 AM - 4 PM
Closed: None
3. Tokachi Toteppo Factory: Perfect Spot for Hokkaido Cheesecake!
Tokachi Toteppo Factory is popular for their sweets made with cheese. Toteppo was the nickname of the railway which ran north to south through Obihiro City that was used for transporting sugar beets.

Currently part of the railway is now an esplanade and Tokachi Toteppo Factory is located along the street.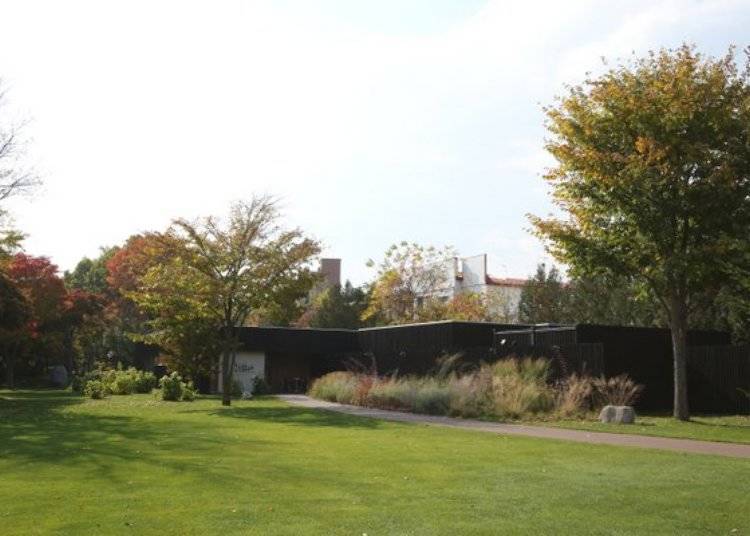 ▲5 minute drive from JR Obihiro Station. The store is surrounded by spacious lawn and trees
The shop's #1 sweet is the Natural Cheesecake Triple Fromage made by the pastry chef who is an expert on local produce. The carefully selected three types of Hokkaido natural cheeses are blended to create a flavor that expands in your mouth.

There is also the Natural Cheesecake Camembert Fromage that pursued a deeper flavor.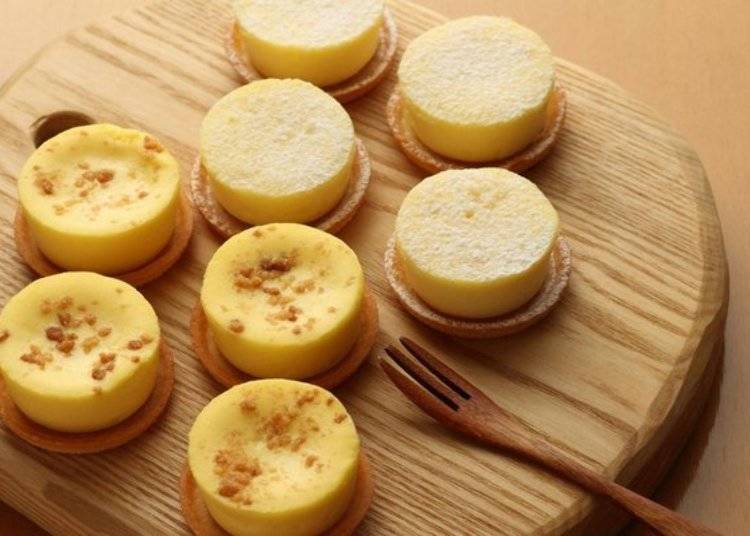 ▲[bottom] Three Fromage (149 yen tax included for one), [top] Camembert Fromage (177 yen tax included for one). Both are bite size and offer a deep rich cheese flavor (Photo provided by Tokachi Toteppo Factory)
Other than cheesecakes and fresh cakes, they offer baked sweets like the Toteppo Sable which is shaped like a locomotive. They also offer a wide variety of cheeses gathered from various locations in Tokachi and Hokkaido, and make perfect gifts. Take home a part of Tokachi's memory and flavor to share with friends and family!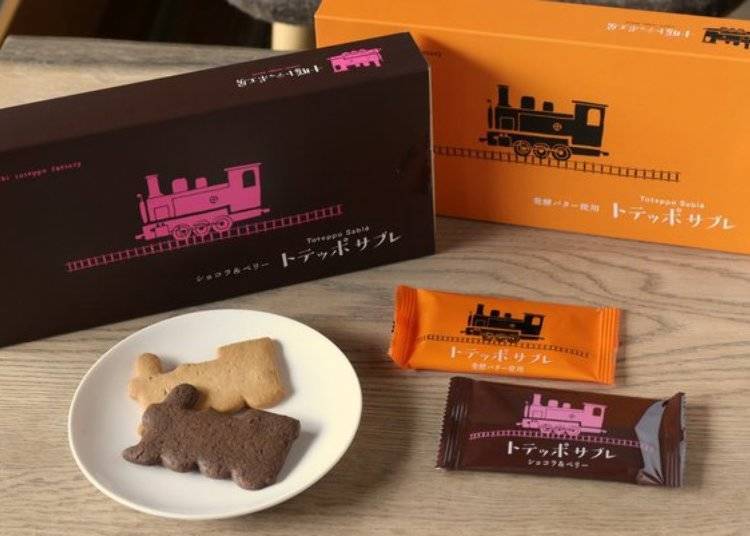 ▲Toteppo Sable. There are two types, the rich European butter flavor (12 pieces, 648 yen tax included) and the chocolate and berry flavor (12 pieces, 756 yen tax included), which offers a mix of sweetness from chocolate and freshness from the berry.
At the café in the store you can enjoy the sweets you purchased and other seasonal sweets. (When eating in the café you must order the drink bar. 500 yen for adults and 250 yen for children. *Prices include tax)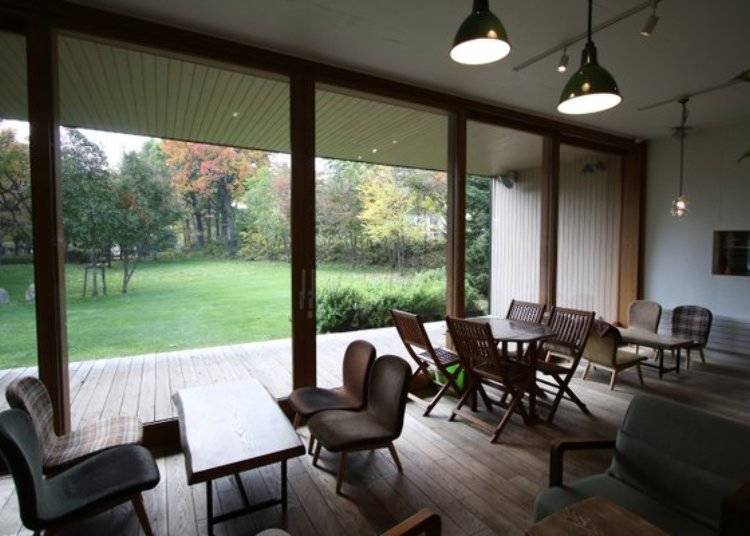 ▲The café interior built with lots of wood and the view of the wide lawn gives a warm feeling
十勝トテッポ工房

Address

〒080-0016 北海道帯広市西6条南17-3-1 /17-3-1, Nishi6-jominami, Obihiro-shi, Hokkaido, 080-0016, Japan

Phone Number

0155-21-0101

Hours: 10 AM - 6 PM (last order 5:30 PM)
Closed: Irregular holidays
4. Takahashi Manju-ya's Ooban-yaki: A Snack Loved by Locals for Over 60 Years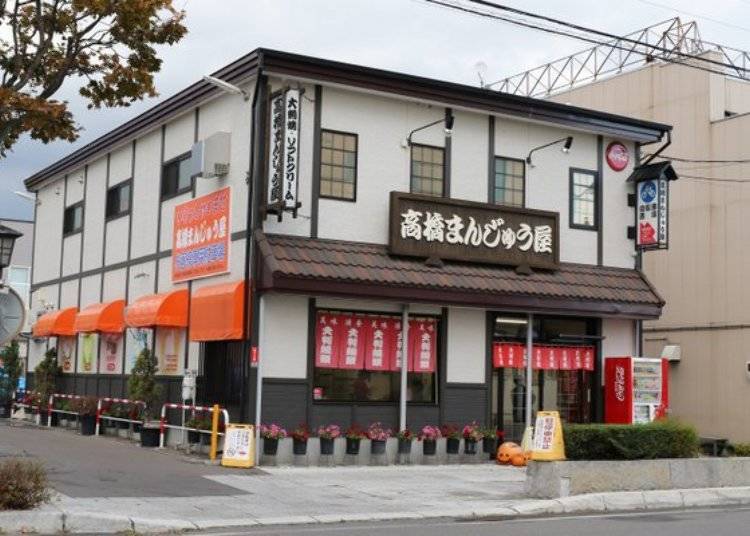 ▲About a 5 minute drive from JR Obihiro station. Long lines frequently form during the Obon festival and the season when people return to their hometowns
The final shop we are introducing is the Takahashi Manju-ya located in Denshin Dori Shotengai. Since opening its doors in 1954, it has received the nickname Takaman from the locals. Takaman's famous snack is the ooban-yaki cooked on a special hot plate.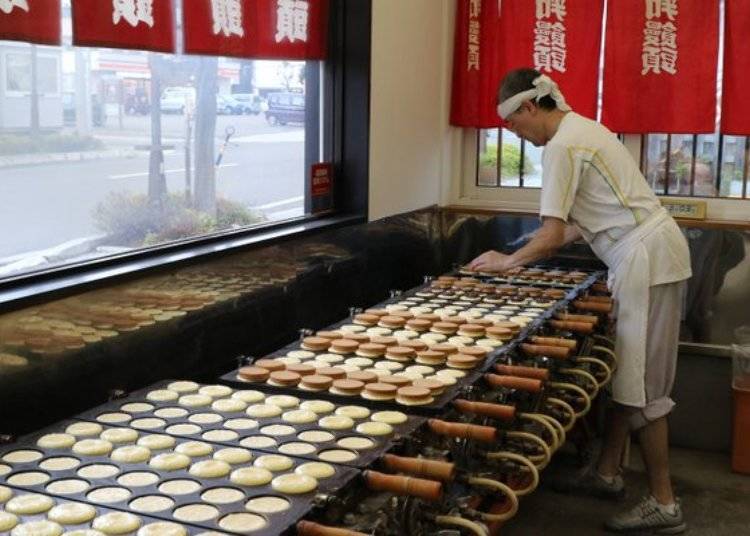 ▲Third generation shop owner Michiaki Takahashi cooking ooban-yaki. On busy days he will cook 2,000 of them.
There are two flavors, An and Cheese. An is made with Tokachi adzuki red bean paste and has a nice natural sweetness to it. Cheese is made with natural cheese with a hint of saltiness to it. Cheese is recommended for those who prefer a non-sweet snack. Both flavors are a perfect match for the puffy dough. It is even good cold, but we recommend a freshly baked one.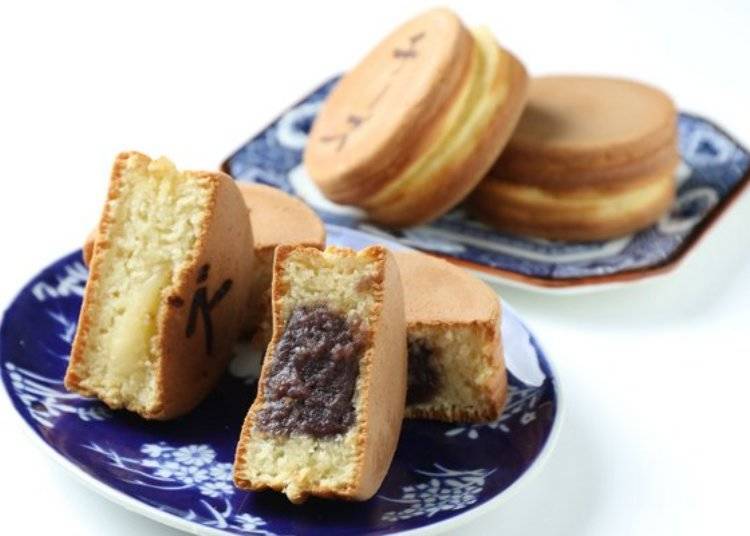 ▲A very popular snack for gifts, there are people who buy dozens of these at a time. (120 yen tax included for one)
Other popular items are the handmade mushi-pan (steam bread) (120 yen tax included) and niku-man (pork buns) (140 yen tax included). On hot days soft-served ice cream (200 yen tax included) and shaved ice (250 yen and up tax included) are popular.
▲Dining area
高橋まんじゅう屋

Address

〒080-0801 北海道帯広市東1条南5-19−4/5-19-4, Higashi1-jominami, Obihiro-shi, Hokkaido, 080-0801, Japan

Phone Number

0155-23-1421

Hours: 9 AM - 8 PM
Closed: Wednesday
▲Eastern sweets meet Western ones - regardless of genre Obihiro City's sweets are attractive
As a local I can confidently recommend the sweets shops introduced above. There are even more unique and delicious sweets here in Obihiro. Come on over to the sweets kingdom Tokachi & Obihiro to discover the treats that will make you happy!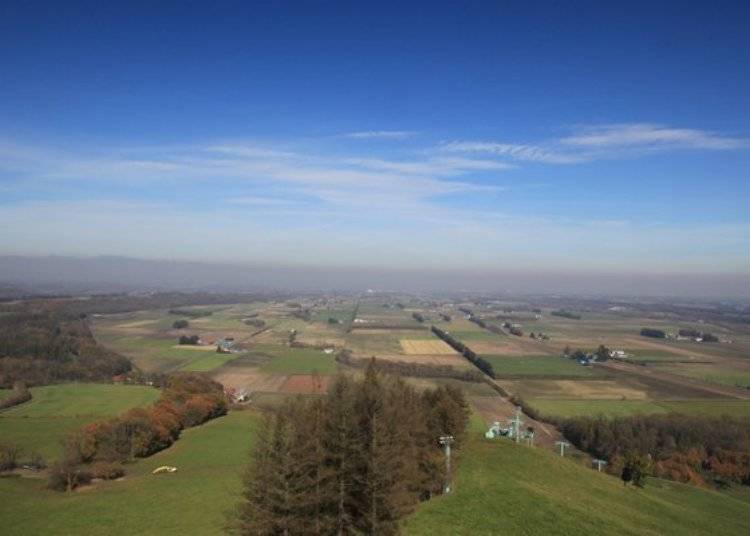 ▲The Tokachi plains continue past the horizon. Most properties are used as farms. (Photo provided by Tokachi Kankou Renmei)
Written by : Etsuro Nagao
*This information is from the time of this article's publication.
*Prices and options mentioned are subject to change.
*Unless stated otherwise, all prices include tax.