A sign or sticker saying "Tax-Free" is a fairly common sight when sightseeing in Tokyo and other cities in Japan. On October 11, 2022, Covid-related immigration restrictions finally returned to their pre-Covid state, with the removal of entry bans and various travel restrictions. As Japan is experiencing an influx of tourists and visitors from abroad, more and more shops and malls offering tax-free shopping are appearing all over the country and especially in Tokyo.

Let's look at what "tax-free" means, how Tax-Free shopping in Japan works, and what you need to know for your Japan shopping spree!

In this article, we cover how tax-free shopping in Japan works, and everything you need to know as a tourist looking to do some tax-free shopping in Japan.
How much is consumption tax in Japan?
The consumption tax in Japan has been 10% since October 1, 2019.

Certain products are taxed at a reduced rate of 8%, including takeout meals and drinks, drinks from a hotel refrigerator/minibar, and fruit picked and taken home.

Generally, drinks and meals consumed at a restaurant or food court, as well as hotel room service, are subject to the 10% consumption tax.
What stores offer Tax-Free shopping in Japan? What about Duty-Free shopping?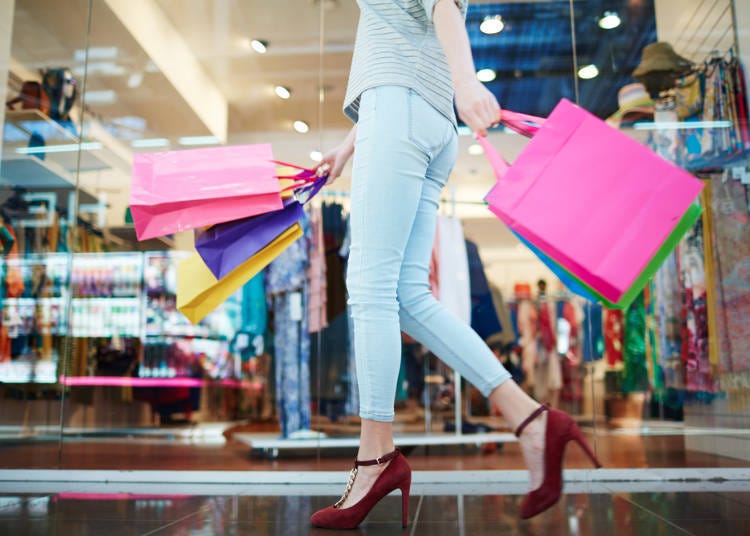 'Tax-free' refers to a system in which the purchaser is exempt from consumption tax when shopping.

Note that consumption tax exemption only applies in specific places and situations, such as at duty-free shops in airports, certain electronics shops and department stores, and a handful of other stores (duty-free shops) that have been authorized by the tax office to sell goods for export.

Recently, however, the number of department stores, shopping malls, outlets, and other shopping centers that offer tax exemption counters has been increasing, even expanding to include certain small businesses.

For tax-free shopping, look for the duty-free shop symbol (below) posted on the storefront.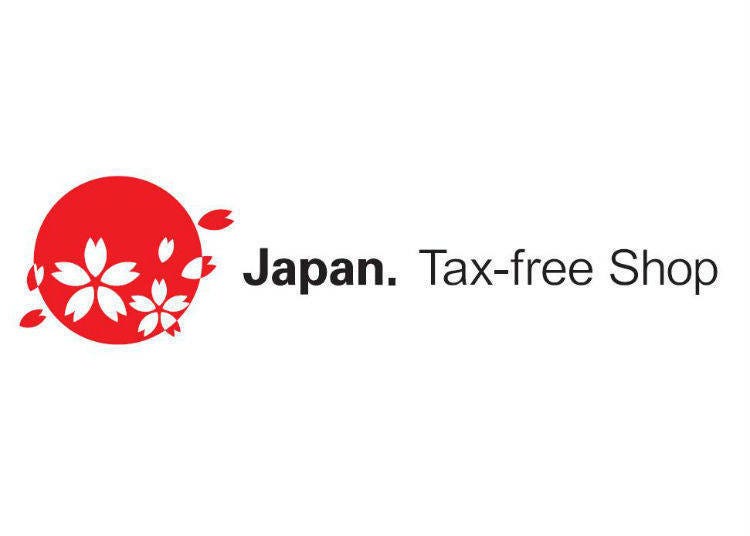 Duty-free shop symbol
Who can NOT shop Tax-Free in Japan?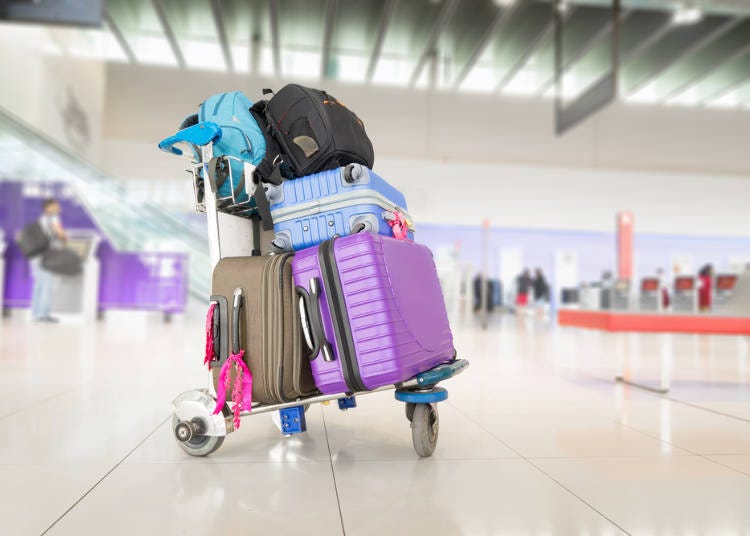 ・Those who used an automatic gate at the airport and do not have an entry stamp on their passport.
・Those who have been in Japan for more than six months.
・Those currently working in Japan.
・Those who do not meet the required purchase amount for exemption.

Tax-free shopping is only available to non-residents, such as tourists from abroad.

'Non-resident' refers to foreigners who have been in Japan for less than six months, and Japanese nationals who left the country to live abroad for two years or more and have only returned to Japan temporarily for less than six months.
How does Tax-Free shopping work? Is there a minimum purchase amount to shop Tax-Free?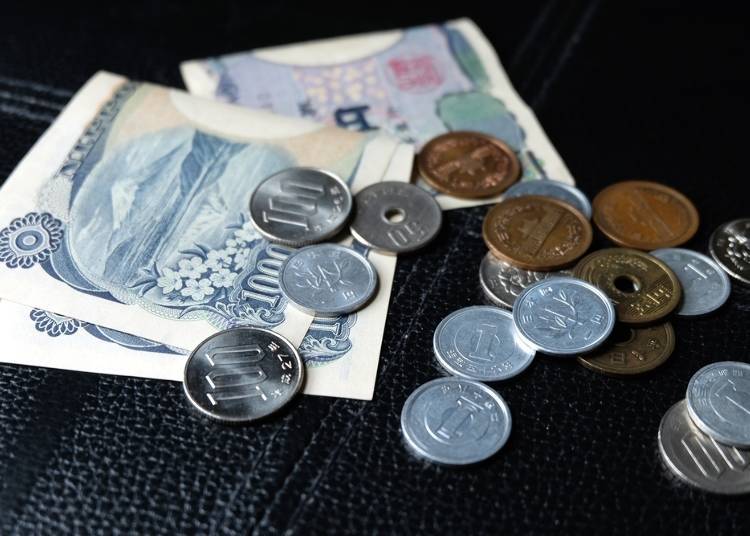 Products eligible for tax exemption are those for personal use and consumption by non-residents, not for business or resale. It is also a requirement to bring items out of the country before use.

In the case of general goods, such as home appliances, clothes, bags, and watches, the sum total of goods purchased at one store on the same day must be at least 5,000 yen (tax excluded; hereinafter all prices are tax excluded).

For consumables, such as food, cosmetics, and pharmaceuticals, total purchase amount must fall within the range of 5,000-500,000 yen in one day at a single store, and must be packaged in a specific way as to not be consumed in Japan.

Additionally, in the case of department stores and shopping malls with a tax-free counter, you may qualify for tax exemption if the combined purchase total from multiple stores equals 5,000 yen or more. However, note that depending on product category, some items may not be eligible for tax exemption, even if they meet the minimum purchase amount.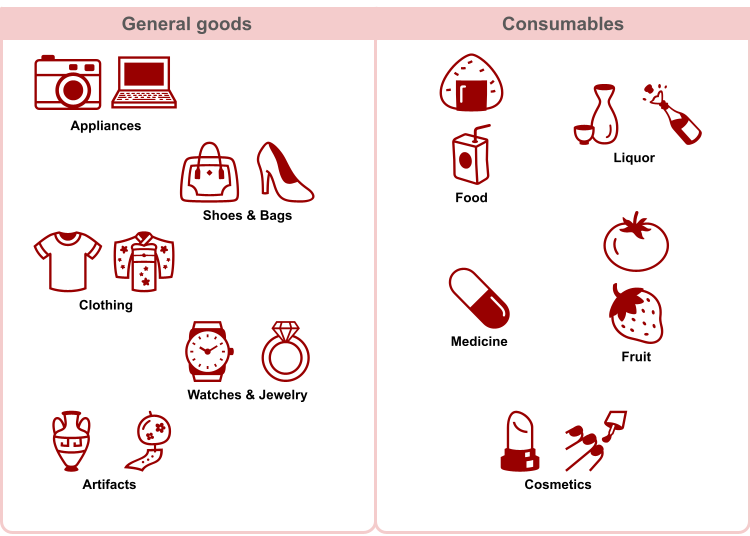 Examples of general goods and consumables
Precautions when buying consumables Tax-Free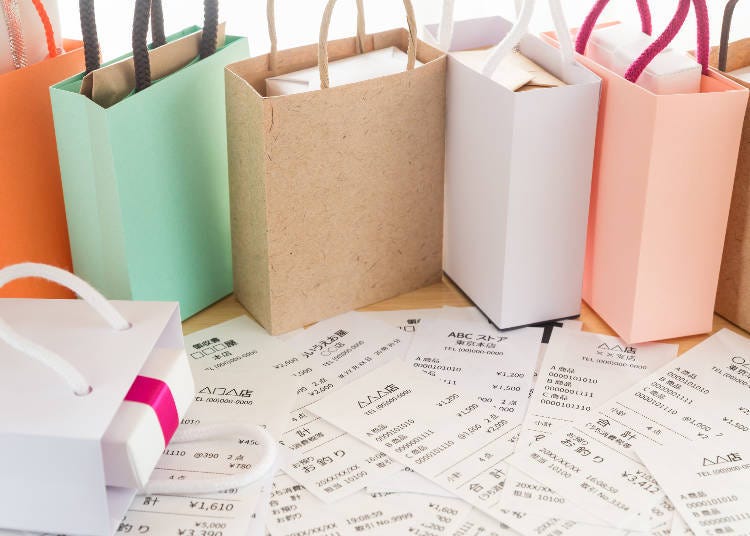 Image Source: PIXTA
Consumables are packed in a consumables bag (sealed with a sticker to show if it has been opened) or in a cardboard box. These packages must not be opened before leaving the country.

Also, as a general rule, the total purchase price of consumables and general goods cannot be combined for tax exemption. To qualify, the sum of each category (consumables only or general goods only) must total a minimum of 5,000 yen or more.

However, note that if items are packaged like consumable goods in a way in which they will not be consumed in Japan, they may be combined with consumables under the same requirements.
Tax-Free shopping process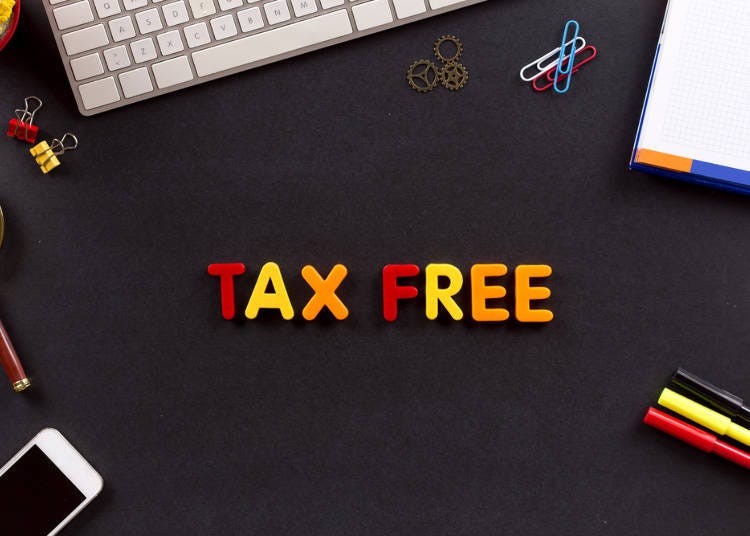 Depending on the store, there are two ways to apply for tax exemption.
(A) Present your passport at the time of purchase and pay the total with consumption tax already deducted.

(B) Get a refund by visiting the designated tax exemption bulk deduction counter, and presenting your purchases, purchase receipt, and passport. Please note that this process must be completed on the same day as your purchase and that, in some cases, extra fees may apply. Also, try stopping by the counter before shopping. You may be able to get discount coupons!

At the store:
1. Present your passport
Present the passport of the purchaser. (Copies not accepted). You will be asked to confirm your photo, name, nationality, date of birth, the status of residence, date of entry into Japan, and passport number.

2. Explanation of necessary items from the store of purchase
With the digitization of duty-free sales procedures since October 2021, the 'Duty-Free Record of Purchase' procedures describing purchased item information have been completely abolished. The store of purchase creates the purchase record information data and sends it to the National Tax Agency. It is also no longer necessary to sign a 'Purchaser Pledge.' Instead, ask the store of purchase to explain the necessary information.

3. Payment and Product Delivery
・Case (A): Pay sales amount with tax excluded and receive your product.
・Case (B): After shopping at each store, visit the tax-free bulk counter and receive a refund in the amount of the consumption tax.

If the purchase total is less than the minimum required amount for tax exemption due to returns or exchanges, the tax exemption will be canceled for all products, and you will have to pay the full amount, including consumption tax.

At the airport:
4. Present Your Passport
Present your passport to the customs officer, as the purchase record information will be sent electronically. Generally, the purchaser of the tax-free items must carry them when leaving Japan.
If you plan to put your duty-free items in your checked baggage, please inform the airline staff at the check-in counter before checking in your luggage. A customs officer will come to the check-in counter to check your duty-free items.

5. Departure
After passing through customs, the tax exemption process is complete.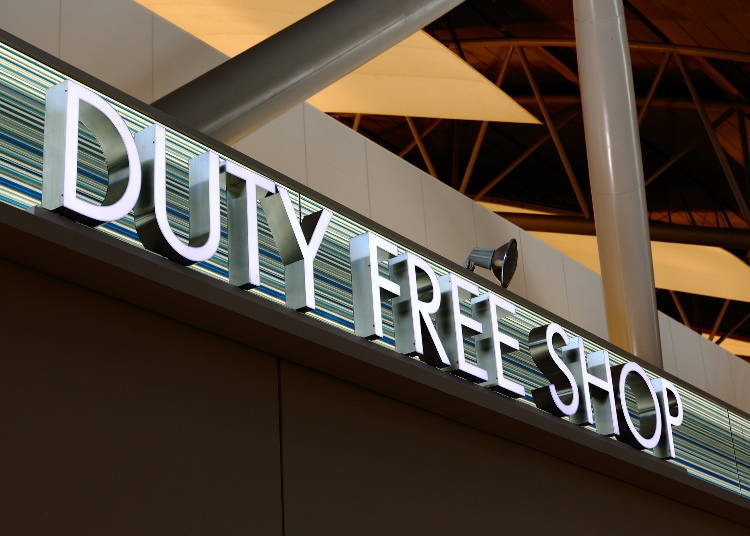 Image Source: PIXTA
Q1
What's the difference between 'duty-free' and 'tax-free'?

A
'Tax-free' refers to an exemption from consumption tax alone (value-added tax). 'Duty-free' means that an item is exempt from both consumption tax and customs tax, such as liquor and tobacco tax.
Duty-free shops are usually located in the departure area of international airports, as the location in the airport after the departure process is legally outside of Japan and, therefore, not applicable to Japanese taxes.
Duty-free shops outside of the airport include 'T Galleria Okinawa by DFS,' located in Okinawa Prefecture, 'Japan Duty Free GINZA,' located on the 8th floor of Ginza Mitsukoshi, and 'Lotte Duty Free Tokyo Ginza Store,' located on the 8th and 9th floors of Tokyu Plaza Ginza.

Q2
What do I need when purchasing or when going through customs?

A
At the time of purchase, the buyer must present their own passport (original document required; copies not accepted). Along with your original passport, you will also need to present your purchased goods and purchase receipts when completing the process at the customs counter.

Q3
I left my passport at the hotel! Can I complete the tax-free process the next day?

A
Unfortunately, no. The tax exemption process can only be completed on the same day as your purchase. Your original passport is also required.
Therefore, if you happen to forget, you must return to the hotel, pick up your passport, and bring it back to the same store you purchased from before closing to complete the process on the same day.
(Note that all foreign visitors must carry their passports with them at all times in Japan.)

Q4
Can somebody else complete the tax exemption process for me?

A
No. The tax exemption process can only be completed by the person who purchased the product.

Q5
I used an automatic gate when entering Japan, and I have no stamp on my passport. Can I still shop tax-free?

A
Unfortunately, no. At duty-free shops, you must present your stamped passport to confirm your non-resident status.
Please note that if you use the automated gates at the airport (Narita, Haneda, Chubu, Kansai), you will not receive an immigration stamp on your passport, and you may not be eligible to shop duty-free.
To avoid this, please remember to inform a staff member at the Immigration Bureau that you need a stamp after passing through the automated gates.

Q6
Can I use my purchased items in Japan after completing the tax-free process?

A
General goods may be used in Japan on the condition that they are to be brought out of the country with you. Consumables, however, lose their tax-free status once the special packaging is opened.
In the event that the packaging of a consumable item is tampered with, you will be subject to paying the original tax amount at customs.
Also, note that if the total purchase amount of the remaining consumables that have not been opened (that is, the total price excluding that of the opened items) falls below the required 5,000 yen amount, tax will be imposed on all goods.

Q7
Do I have to bring my tax-free purchases as a carry-on? Can I place them in my checked baggage?

A
When leaving Japan, you'll find the customs counter past the security check and baggage inspection at the airport. Therefore, as a general rule, items that have undergone the tax exemption process should not be checked in with your checked baggage. Instead, bring your items into the cabin and check them in at the customs counter when applying.

Q8
There are carry-on restrictions on certain items, such as cosmetics and alcohol. What should I do with them?

A
On international flights, all liquids in containers exceeding 100ml are prohibited as carry-on items, and will be confiscated during baggage inspection. Liquids over 100ml should be placed into your checked luggage when checking in at the airline counter.
However, be sure to notify customs that you have items in your checked baggage. Liquids in containers of 100ml or less may be carried on board as long as they are placed in a resealable and transparent plastic bag with a capacity of 1 liter or less (maximum 29cm in length and 20cm in width).

Q9
Can I give my tax-free purchases to someone else to take home?

A
Transferring tax-free goods to a third party is strictly prohibited. Only the purchaser themselves may be allowed to bring tax-free goods home with them.

Q10
Can I shop tax-free if paying with a credit card?

A
At department stores with tax-free counters, first, pay the full amount (including consumption tax) at each store you shop at, then head to the tax-free counter to complete the refund process. The amount paid for consumption tax will then be credited to your credit card, and generally takes anywhere from 10 days to 2 weeks. Most duty-free shops, such as electronics retailers, discount stores, and drugstores, will allow you to pay with a credit card after deducting consumption tax. Most stores accept payment by credit card, although some exceptions may apply.

Q11
Can I shop tax-free through other non-monetary means (miles, points, etc.)?

A
This usually depends on the location. Although some may allow you to pay using points and miles accumulated with a credit card, such as the Rakuten card, note that most stores do not. In that case, please pay using cash or a credit card. We recommend using a card.

Q12
Are there any shops outside the airport where I can get tax exemption?

A
There are many duty-free shops outside the airport, including department stores, electronics shops, drug stores, and shopping malls.

Q13
What types of products are available at duty-free shops in Japan?

A
There are a wide variety of products you can purchase duty-free. However, electronics such as digital cameras and health/beauty appliances can be cheaper when purchased duty-free, compared to buying Japanese brand products in your own country.

Certain medicines and health goods, such as disposable eye masks, are innovative products that can be hard to find in other countries, and are relatively affordable when bought duty-free. Some drug stores may even distribute discount coupons, making these items even more affordable.


▼Discount coupon combined with tax exemption (BicCamera) ▼
Major stores offering Duty-Free services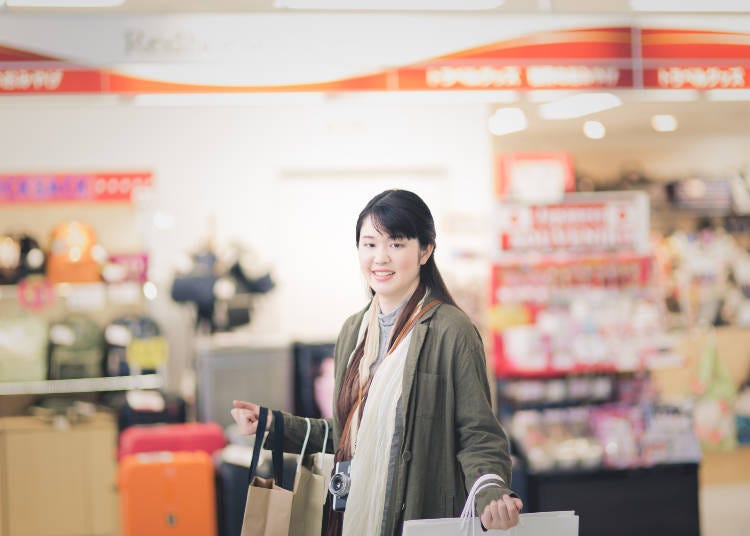 Image Source: PIXTA
In Japan, not only airports and department stores, but shopping malls, discount stores, drug stores, and a wide range of other shops offer duty-free shopping, as well. Here, we introduce some major stores that offer duty-free shopping, listed by category.

Please note that not all shops in department stores and shopping malls offer tax exemptions. Also, some nationwide chain stores may not offer duty-free shopping. Please check in advance before visiting.
Airports:
Sapporo Mitsukoshi (Hokkaido), Daimaru Sapporo (Hokkaido), Tokyu Department Store Sapporo (Hokkaido), Sendai Mitsukoshi (Tohoku), Keio Department Store, Odakyu Department Store, Sogo-Seibu, Takashimaya, Tokyu Department Store, Tobu Department Store, Matsuya Ginza, Isetan Mitsukoshi (Tokyo), Keihan Department Store, Hankyu Department Store, Hanshin Department Store, Abeno Harukas Kintetsu Main Store (Kansai)
Electronics Shops:

Yamada Denki, K's Denki, Edion, Nojima, Joshin, Kojima x BicCamera, Best Denki, BicCamera, Yodobashi Camera
Stationery:

Ginza Itoya
Don Quixote, Takeya, Niki no Kashi, Komehyo, Mr. Max
Drug Stores:
Japanese Brand Stores:

UNIQLO, MUJI, Sanrio Gift Gate
*Note: Some stores in department stores and shopping malls may not be eligible for tax exemption. Also, not all discount stores and drugstores in Japan are tax exempt.
Duty-Free shopping is NOT available at these shops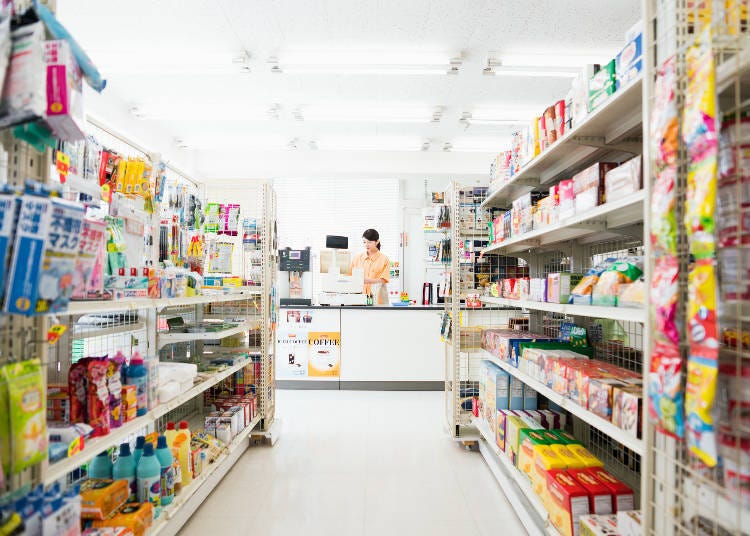 Image Source: PIXTA
7-Eleven, Family Mart, and Lawson, generally do not offer tax-free shopping.
(However, some locations in Tokyo and Osaka may offer tax exemption).
Restaurants/Accommodation/Services:

Restaurants, cafes, and other establishments are not eligible for tax-free shopping, as these purchases are to be consumed in Japan. Intangible items such as accommodation fees and services are also excluded.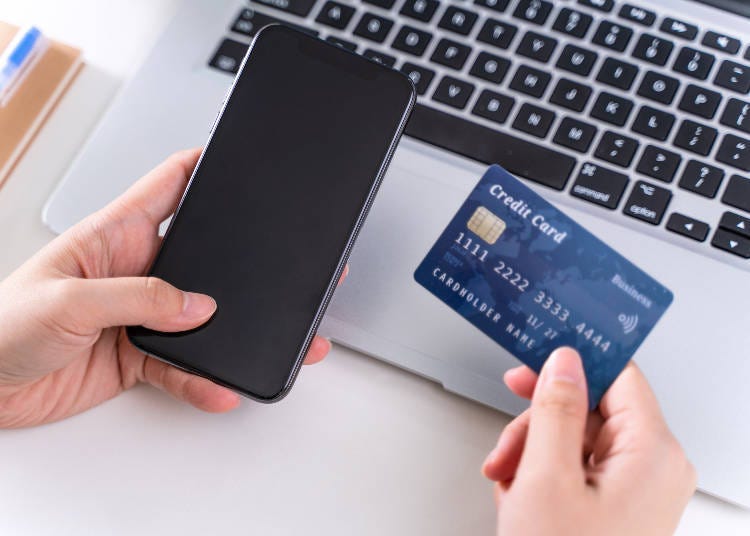 Image Source: PIXTA
Online duty-free shopping is also available, and offers a more convenient way to fulfill your shopping needs. Order online before or during your trip, and pick up your goods at your accommodation, the airport, or a duty-free shop. Online duty-free saves plenty of time shopping, giving you more time to enjoy sightseeing around Japan, without having to drag along a bulky suitcase for your purchases!

It covers a wide range of product categories, including home appliances, pharmaceuticals, cosmetics, foods and snacks, stationery, kitchen and daily necessities, books, CDs and DVDs, Japanese specialties, and figurines.
The payment and tax exemption process will be completed at the designated pick-up counter, so be sure to bring your smartphone or another communication device that can connect to the Internet, your credit card or e-money payment, and your passport, stamped with your date of entry into Japan.

Note that cash payments are not accepted; payments should be made only by card or electronic money. Also note that only the purchaser themselves can claim their goods.

Also note that some duty-free airport stores may offer duty-free pre-order services, allowing you to pre-order your desired items online and pick them up at the airport's DFS counter.


▼Online Tax Free Shops▼

Photo credit (main image): Tupungato / Shutterstock.com

*Information in article as of December 2022.

English translation by Krys Suzuki
*This information is from the time of this article's publication.
*Prices and options mentioned are subject to change.
*Unless stated otherwise, all prices include tax.