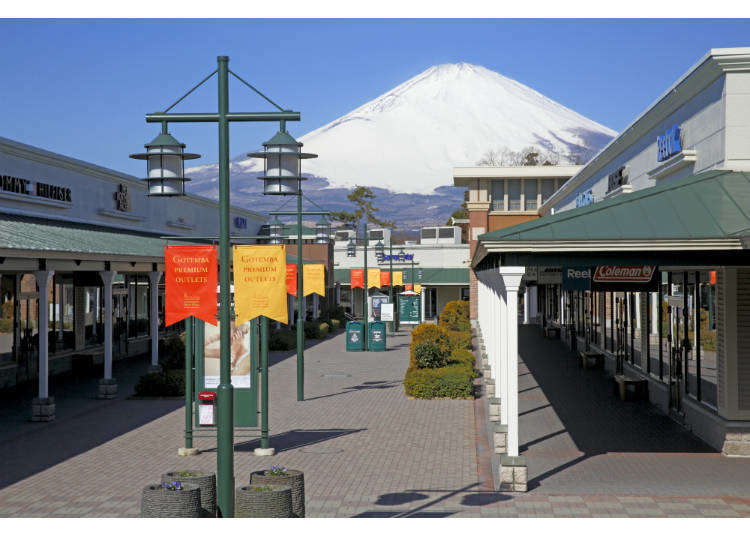 Shop like a local in Tokyo with a visit to five nearby premium outlet malls, including Mitsui Outlet Park, Shisui Premium Outlet, Karuizawa Prince Shopping Plaza, and Gotemba Premium Outlets.

Find a new wardrobe while saving money and enjoy special services and discounts for international visitors. Get ready for an unforgettable shopping experience in and around the heart of Tokyo!
1. Mitsui Outlet Park Makuhari: Popular Among Tourists!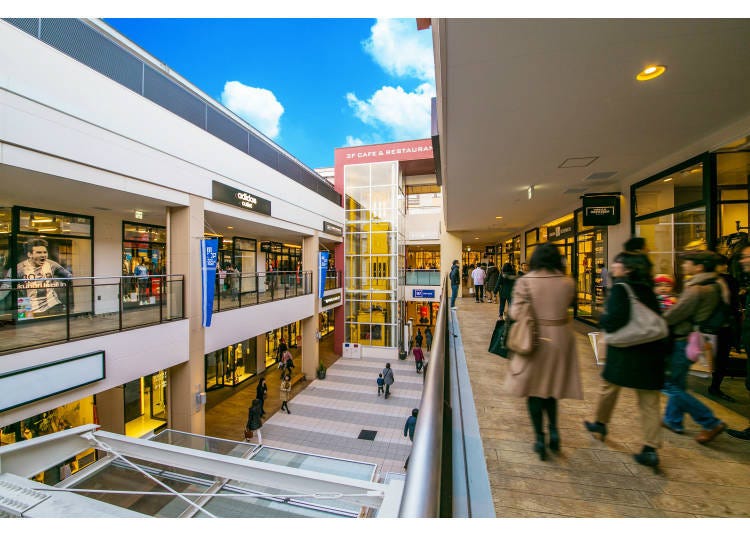 Not too long ago, Mitsui Group's outlet park opened in Taiwan, so the Mitsui Outlet Park Makuhari is a favorite among tourists from Asia. This premium outlet mall near Tokyo was expanded and entirely renewed in 2015. With highly convenient access from Tokyo Station, it only takes 30 minutes via the JR Keiyo Line to Kaihimmakuhari Station. Take the south exit, and you're right in front of the outlet mall!

Several famous brands sell their products at factory prices here, so there's many a bargain to be struck, especially with sample products and clothes from the last season!

Around 62 out of 125 shops offer tax exemption service, including a wide variety of international brands (Coach, Bally, Michael Kors), Japanese brands (Nice Claup, Beams), and sports brands (Adidas, Puma, Under Armour). Make sure to bring your passport!

Of course, shopping makes you hungry, and Mitsui Outlet Park Makuhari's many restaurants will keep you fed and energized. Look forward to dining at MAISON KAYSER or Pizzeria 32.

Since Mitsui Outlet Park Makuhari isn't far from Tokyo, we recommend arriving between 3:00 p.m. and 4:00 p.m. and staying until the evening – that way, you'll dodge the crowds! Free Wi-Fi is available throughout the park, so even if you're in a group and want to split up, it's easy to meet up again. ATMs on the first floor of the C-site resupply you with cash should you run out of Japanese yen.
Address

2-6-1, Hibino, Mihama-ku, Chiba-shi, Chiba, 261-0021
View Map

Nearest Station

Kaihin-Makuhari Station (JR Keiyo Line)
1 minute on foot


Phone Number

043-212-8200
2. Mitsui Outlet Park Iruma: A Taste of Edo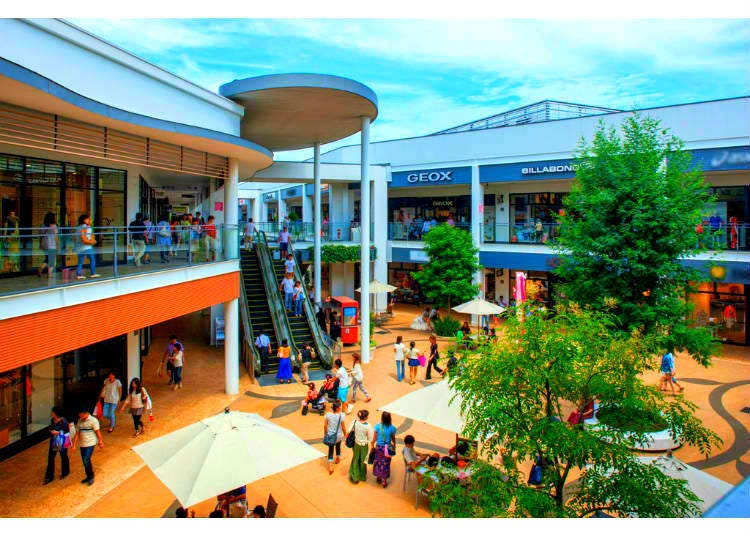 Another Mitsui Outlet Park can be found in Iruma. It takes about 1 hour by train from Ikebukuro Station via the Seibu Ikebukuro Line. At Irumashi Station, take South Exit Number 2 and a bus – 15 minutes later, you'll be at one of the best outlets near Tokyo.

This shopping paradise is a total of 86,000 square meters, housing over 165 different shops. The selection is equally massive, boasting international brands (Dunhill, Diesel, Seiko) as much as accessories and living goods (Matsumoto Kiyoshi, Sanrio). You won't leave empty-handed, no matter how old you are or what your style is!

Nwon'tly is free Wi-Fi available throughout the outlet park, there also is a free telephone interpreting service readily available. If you call the number from your smartphone, you'll get free support for you'llur shopping needs!

Furthermore, over 20 cafés and restaurants throughout Mitsui Outlet Park welcome hungry shoppers to take a break. The food selection is lavish, with plenty of specialty restaurants such as meat-centric Niku no Numata or Goncha from Taiwan.

This outlet mall in Japan is especially recommended for families with children! Coin lockers allow tourists to store away their luggage while going on a shopping spree, big enough for suitcases or almost every size!

One of the characteristics of Mitsui Outlet Park Iruma is the Edo-style atmosphere all around the mall, similar to the famous Kawagoe.

Another sightseeing highlight is the nearby Nagatoro Iwadatami Rocks, so make sure to stop by if you have some free time. The outlet mall is open until 9:00 p.m., so it's perfect for evening trips.
Address

3169-1, Miyadera, Iruma-shi, Saitama, 358-8515
View Map

Nearest Station

Irumashi Station (Seibu Ikebukuro Line)
15 minutes by bus


Phone Number

04-2935-1616
3. Shisui Premium Outlet: Japanese Goods Galore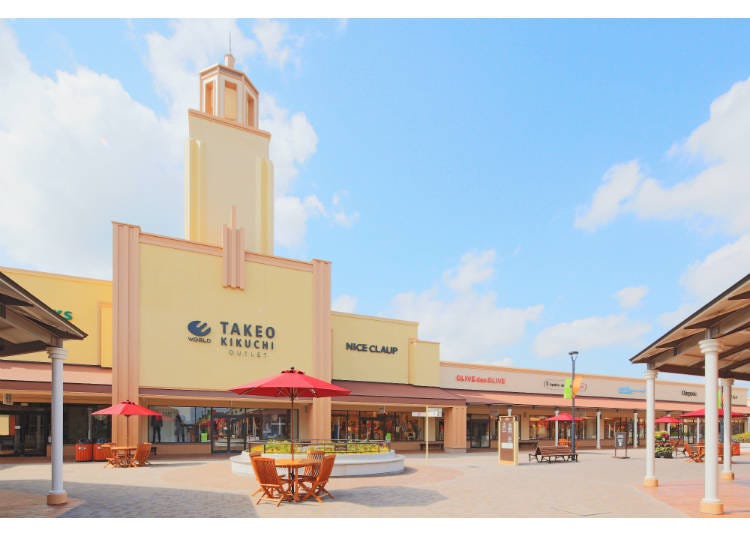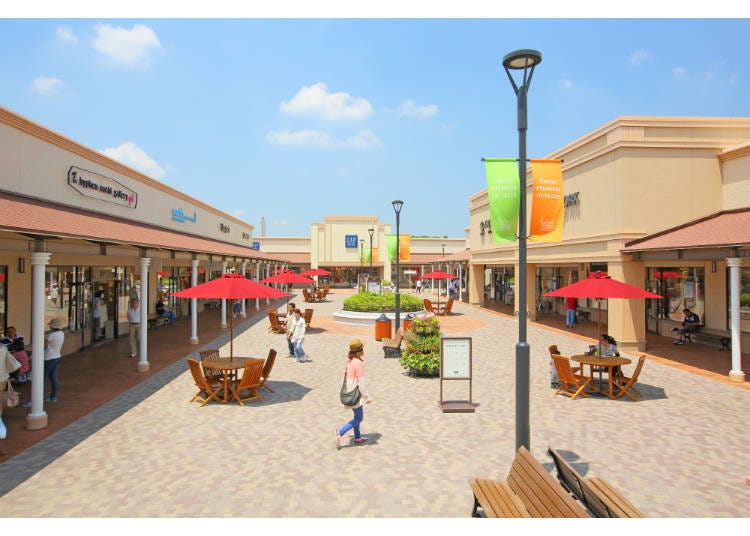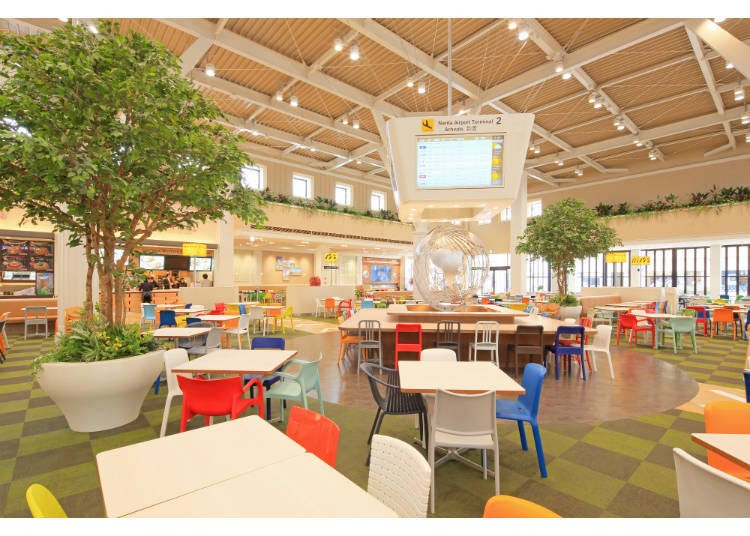 The Shisui Premium Outlet near Tokyo is just a 15-minute bus ride away from JR Shisui Station (itself a 20-minute train ride from Narita Airport). With a fare of 270 yen, it's a prime spot to drop by either before your flight or right after. From Tokyo Station, it takes about 50 minutes by bus (1,300 yen). If you prefer to go by train, get off either at JR Shisui Station or Keio Shisui Station, then ride a bus to the outlet mall – that takes about 80 minutes altogether.

One of Shisui Premium Outlet's main characteristics is the large selection of Japanese brands, including Agnes B. Voyage, Earth Music&Ecology, Beams, Zucca, and many more. In total, about 100 domestic brands!

Even the restaurants at the outlet mall are wonderfully Japanese. Some recommendations are the omelet rice at Yamashita Seizaburo, Dotonbori Kamukura and its casual Japanese cuisine, and more. On top of that, you'll find Harajuku's massively popular Garrett Popcorn here as well, just without the queue!

Since April of last year, several hotels offer a free one-way ticket from Narita Airport to Shisui Premium Outlet, be sure to make use of it right after landing or before departure! A direct bus from the airport is also available for a fee.

If you get the transit certificate at Narita Airport Terminal 1's Building 1 C-Block counter, or at Narita Airport Terminal 2's South Exit 1&2 counter, you'll also get a free souvenir at the outlet mall and special coupons! Another great service is that you can inquire about your boarding and flight information throughout the mall at any time!
Address

2-4-1, Iizumi, Shisui-machi, Inba-gun, Chiba, 285-0912
View Map

Nearest Station

Shisui Station (JR Narita Line)
18 minutes by bus


Phone Number

043-481-6160
4. Gotemba Premium Outlets: Shop with Mount Fuji Towering Over You!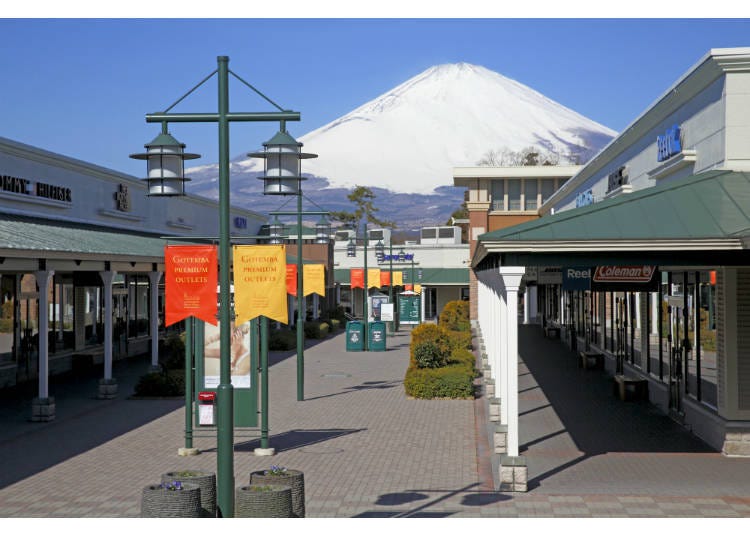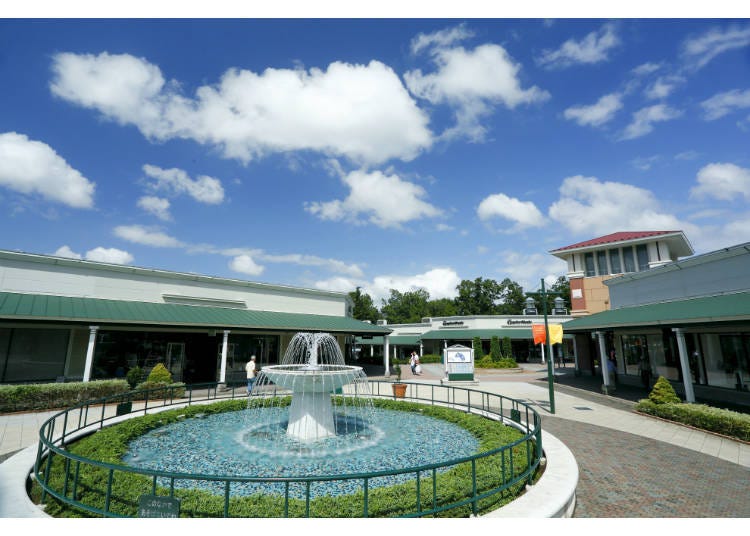 Gotemba Premium Outlet in Shizuoka Prefecture might be the most beautiful outlet mall on the list, as Japan's iconic Mount Fuji towers over the area. With around 290 shops, it is one of Japan's largest outlet malls.

Compared to others, Gotemba Premium Outlet especially stands out for its rich selection of men's apparel next to women's clothes, boasting brands such as Céline, Alexander Wang, Abercrombie & Fitch, Gucci, and more. The park even features outlet stores of the famous Isetan and Mitsukoshi department stores; generally, everything sold is about 50% off!

Next to apparel, you'll also find a plethora of living goods, wine specialty stores, and many more! Prominent examples are Tefal (you might know it as T-Fal), Wedgwood, and Ralph Lauren Home.

As far as restaurants go, we especially recommend Idebok. It's a crepe and soft serve specialty store that'll tickle your taste buds with creations made from fresh milk straight from Shizuoka's local farms. For a savory meal, try Numazu Uogashi-zushi or Torafuku!

Access from Tokyo is surprisingly convenient, with buses running from Shinjuku Station, Ikebukuro Station, and Tokyo Station. Especially if you're planning to go to Hakone and its hot springs, take the opportunity and a direct bus to Gotemba Premium Outlet. Alternatively, the Odakyu Romancecar (Asagiri Limited Express) takes you from Shinjuku Station to Gotemba Station in about 96 minutes. From there, take a free bus to the outlet mall.
御殿場 プレミアムアウトレット

Address

1312, Fukasawa, Gotemba-shi, Shizuoka, 412-0023, Japan
5. Karuizawa Prince Shopping Plaza: Lush Nature Meets Japan Premium Outlet Mall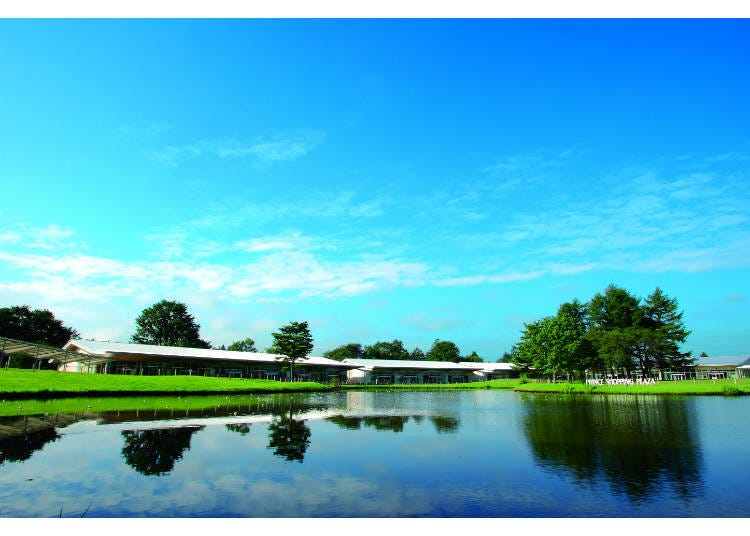 Take a Shinkansen bullet train to Karuizawa Station and you'll almost be right in front of Karuizawa Prince Shopping Plaza. Once you arrive, you'll immediately notice the lush green that the premium outlet mall is surrounded by, as well as the large lake that glimmers in the sun.

As far as outlet malls near Tokyo go, this one certainly is the one closest to nature. Brands such as Samsonite, Armani, Saint Laurent, Tory Burch, Ships, and even sports brands including Nike and Adidas can be found in the outlet mall's roughly 235 shops, making it one of Japan's largest.

The choice of restaurants is equally impressive, featuring famous chocolate makers such as Godiva and Lindt, but also Japanese classic cuisine including ramen and soba.
Free Wi-Fi is available throughout the outlet mall and if you own a Saison card from the Seibu Group, special campaign services wait for you as well!

To visit Tokyo's suburbs to your heart's content, we recommend the Tokyo Wide Pass, a ticket costing 10,000 yen and eligible for unlimited train rides for three full days.
KARUIZAWA PRINCE SHOPPING PLAZA

軽井沢・プリンスショッピングプラザ

Address

Karuizawa, Karuizawa-machi Kitasaku-gun, Nagano, 389-0102, Japan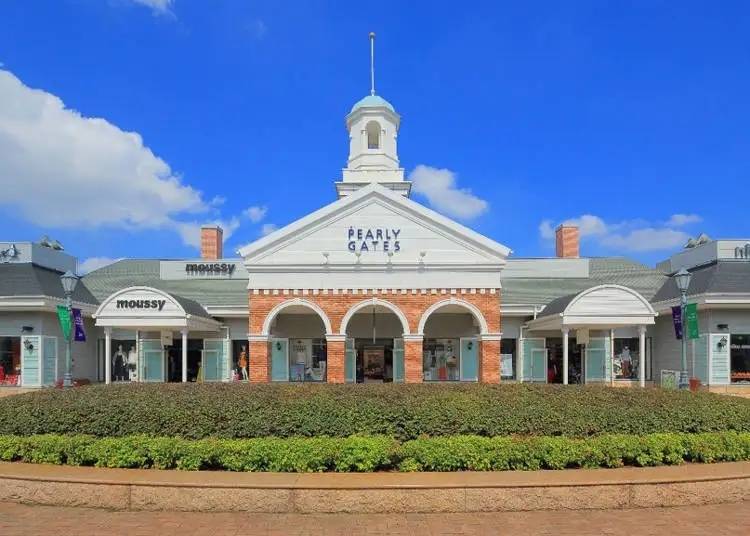 The Sano Premium Outlets is located in Sano City, Tochigi Prefecture. This complex is set in a verdant natural setting and looks like something straight out of the East Coast of America. The facility houses about 170 shops carrying domestic and foreign brand name luxury items with a selection certain to have something for everyone.

You can shop more leisurely on weekdays as it is relatively less crowded then. Services for foreign visitors to Japan include the introduction of UnionPay card payment terminals.

The website supports English, Chinese and Korean languages in addition to Japanese, so you can research which shops you want to visit in advance. It can be reached by buses from either Tokyo or Shinjuku in only about 90 minutes, which is an added attraction.
佐野プレミアム・アウトレット

Address

2058 Koenacho, Sano City, Tochigi Prefecture

Nearest Station

By car:
・~40 minutes by Tohoku Expressway via the Metropolitan Expressway Kawaguchi JCT from each entrance of the Metropolitan Expressway, and about 800 meters on the general road from the Sano Fujioka IC.
(When traveling by train and bus)
・~20 minutes by Sano Municipal Loop Bus "Sano Manyo Roman Bus" or Sano Municipal Bus "Sanotte" departing from the nearest station, Sano Station, serviced by the JR Ryomo Line and Tobu Sano Line; get off at the Sano Premium Outlets stop.

By bus:
・ It is about 2 hours from Haneda Airport by Kanto Expressway, Tokyo Airport Transportation, Higashino Transportation Highway Bus "Maronie". Get off at the Sano New City Bus Terminal and walk about 3 minutes.
・ ~90 min. from Tokyo and Shinjuku stations on the Kanto Expressway, Tokyo Airport Transportation, and Higashino Transportation express bus "Maronie". Get off at the Sano Shintoshin Bus Terminal and walk about 3 minutes.
・ ~130 min. from Haneda Airport Terminal by Kanto Expressway, Chiba Transportation Highway Bus "Salvia". Get off at the Sano Shintoshin Bus Terminal and walk about 3 minutes.


Phone Number

0283-20-5800

Open: 10:00 a.m. ~ 8:00 p.m. *Times may vary according to the season. and at the end and start of the year.
Closed: Once a year (on the third Thursday in February)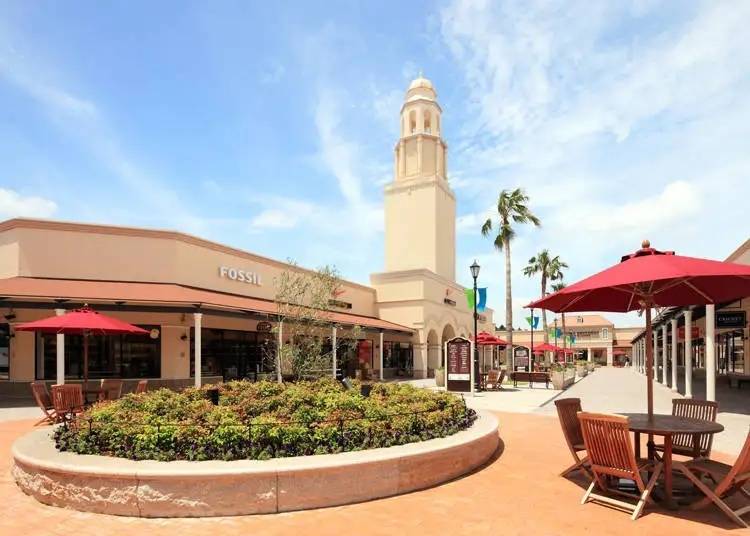 The Ami Premium Outlets is located in Inashiki District, Ibaraki Prefecture Modeled after American West Coast outlets and located in a rich, verdant setting, about 150 shops offer domestic and foreign famous brands. The site is easily accessible even from outside the prefecture as it is directly connected to the Ami Higashi IC on the Ken-o Expressway, which is about a 60-minute drive from downtown Tokyo.

Ami Premium Outlets offers a wide range of dining options, too, featuring a variety of foods such as Italian, Korean and Indian. Services for foreign visitors to Japan include UnionPay card payment terminals installed throughout the complex and tax-free services (excluding some stores).
あみプレミアム・アウトレット

Address

4-1-1 Yoshiwara, Ami, Inashiki District, Ibaraki Prefecture

Nearest Station

By car from Tokyo:
・ ~30 min. on the Joban Expressway from Misato JCT, ~10 min. on the Ken-O Expressway (going towards Narita) via the Tsukuba JCT; get off at the Ami-Higashi IC.

By train and bus:
・ ~20 min. by bus from JR Arakawaoki Station East Exit; get off at Ami Premium Outlets.
・ ~23 min. by bus from JR Ushiku Station East Exit, about 5 min. by bus via Ushiku Daibutsu; get off at Ami Premium Outlets. (*Operates only on Saturdays, Sundays, and holidays.)


Phone Number

029-829-5770

Hours: 10:00 a.m. ~ 8:00 p.m.
Closed: Once a year (on the third Thursday in February), may vary depending on the season; and at the end and start of the year.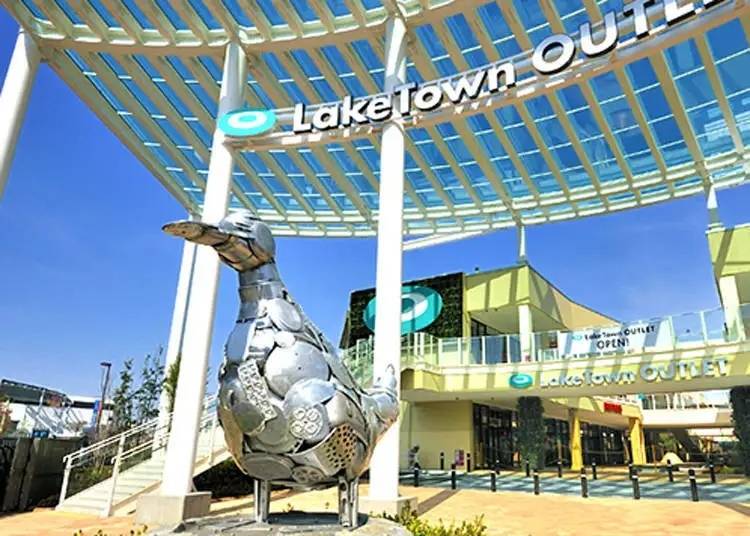 LakeTown Outlet is located in Koshigaya City, Saitama Prefecture. Being closest to the lakefront in Aeon Lake Town and based on the concept of living comfortably in a natural environment, which is reflected in the atmosphere of the place, Lake Town Outlet is comprised of three main avenues, each with its own unique character. Since its opening new shops offering both domestic and foreign famous brands have continuously opened and now number about 120. Even more new shops are expected to open as well.

In addition to shopping at the outlet, you can enjoy shopping and dining in the adjacent Lake Town in its natural setting and enjoy watching movies at the Aeon Cinema, a popular attraction.

Foreign visitors may also use UnionPay cards here. Strollers can be borrowed for families with small children, enabling families to leisurely shop.
レイクタウンアウトレット

Address

4-1-1, Lake Town, Koshigaya City, Saitama Prefecture

Nearest Station

By car from Tokyo:
・Take National Route 298 from the West Exit of the Misato IC on the Joban Expressway. Proceed for 3 km toward Soka, turn right at the intersection of Hachijo Shiratori, and go another 3 km north on Higashi-Saitama Road.

By train:
・A 7-min. walk from Koshigaya Lake Town Station on the JR Musashino Line, the closest station.

By bus:
・Take a bus from the JR Musashino Line Koshigaya Lake Town Station North Exit Bus Rotary and get off at Aeon Lake Town (mori).


Phone Number

048-940-0700

Hours: 10:00 a.m. ~ 8:00 p.m.
Closed: always open
Related Shopping in Japan Links
*This information is from the time of this article's publication.
*Prices and options mentioned are subject to change.
*Unless stated otherwise, all prices include tax.