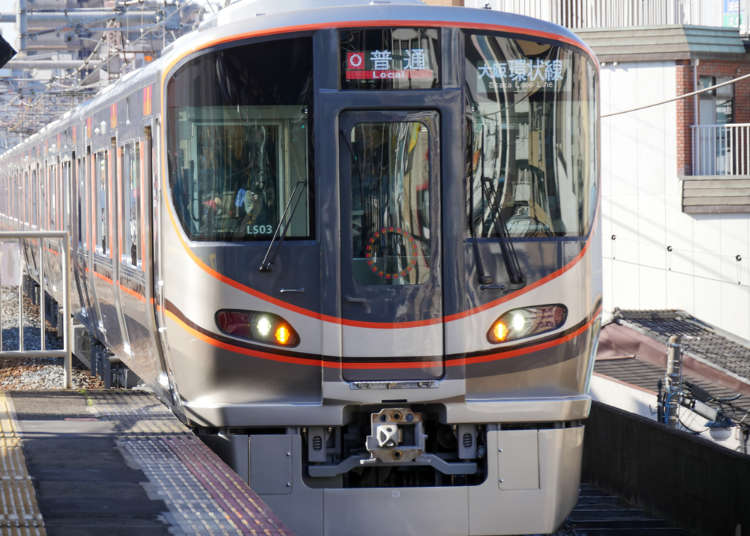 The Osaka Loop Line circles 19 stations in central Osaka City. Operated by the West Japan Railway Company (JR West), it is based from Osaka Station, with its outermost eastern route and innermost western route, it stretches around 26 km.

You can see various sides of Osaka along this train line, including business districts, shopping centers, historical buildings, and residential areas. Take a ride on the Osaka Loop Line and get ready to enjoy shopping, food, leisure activities, and more.

TOP image: Lee waranyu / Shutterstock.com
What is the Osaka Loop Line? The Outer and Inner Route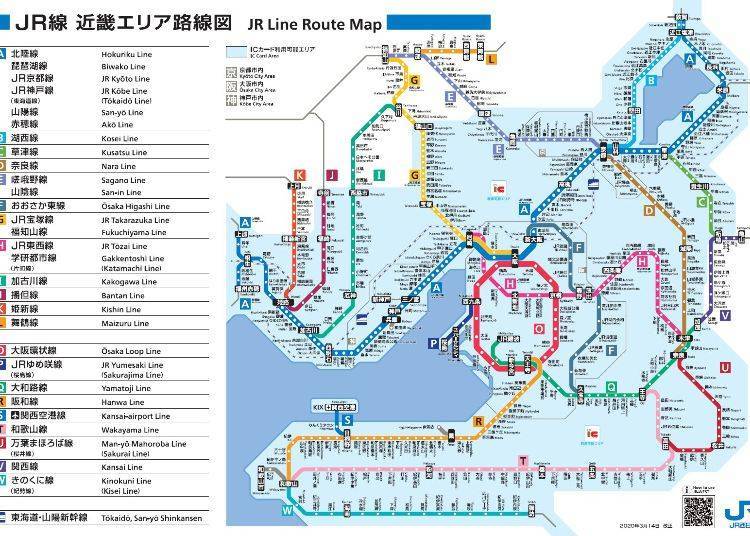 Osaka Loop Line map
The train running along the outer circle on the left side runs clockwise, and the train on the inner circle runs counterclockwise. If you accidentally board the wrong train, you can easily switch to the opposite line at the next stop, as the distance between stations is short, and the number of trains running are frequent.

One complete loop around the track takes about 40 minutes, so even if you stay on board and enjoy the view, your train will eventually make it around the track, arriving at your target station.
What makes the Osaka Loop Line so convenient for sightseeing?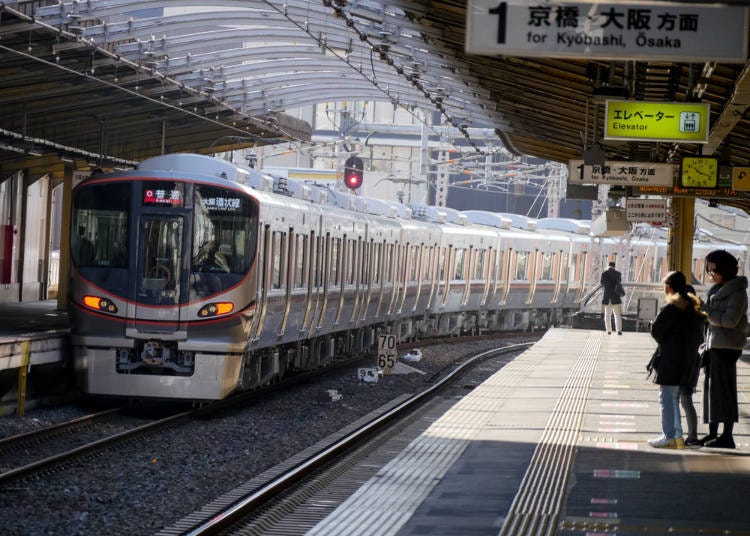 Lee waranyu / Shutterstock.com
The downtown area around Osaka Station where the Loop Line runs is called Kita. If you ride the outer line, you can reach Osaka-jokoen Station in about 10 minutes, where Osaka Castle is located, and Tennoji Station in 12 minutes, which is another downtown area along with Kita and Minami.

If you transfer to the Yumesaki Line at Nishikujo Station, which is about 13 minutes from Tennoji Station, you can arrive at Universal City Japan Station in about 5 minutes. Nishikujo Station is about 6 minutes from Osaka Station.

Because you can move between stations in as little as 1-3 minutes, it is a very convenient way to travel around Osaka.
Osaka Loop Line Sightseeing Points of Interest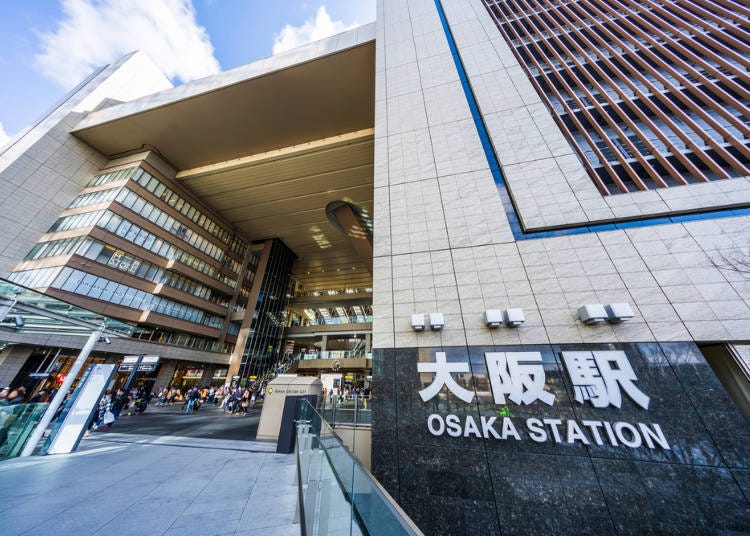 beeboys / Shutterstock.com
Osaka Station City

This is a shopping area directly connected to JR Osaka Station. In the North Gate Building, there are fashion shops and restaurants that are popular with the youth, LUCUA and LUCUA 1100. In the South Gate Building, you will find the Daimaru Umeda store and Hotel Granvia Osaka. Here you can find all kinds of food, fashion, souvenirs, and more.
Address

3-1-3, Umeda, Kita-ku, Osaka-shi, Osaka, 530-0001
View Map

Nearest Station

Osaka Station (JR Tokaido Line / JR Kyoto Line / JR Osaka Loop Line / JR Kobe Line / JR Takarazuka Line)


Phone Number

06-6458-0212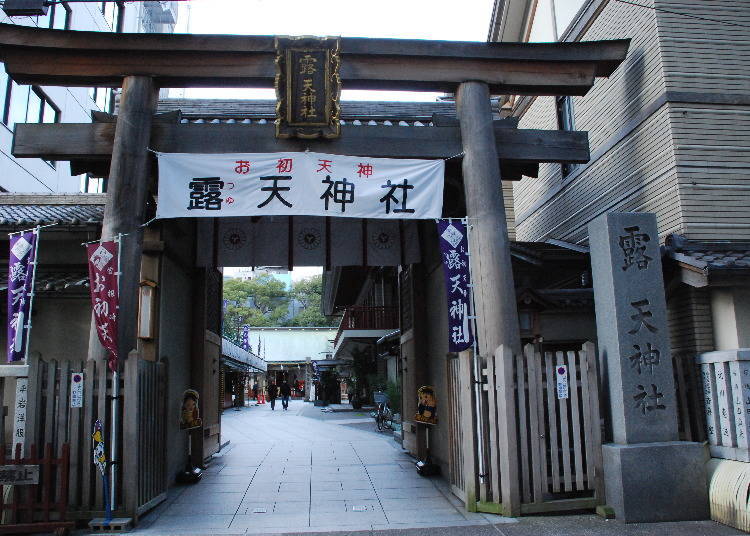 Ohatsu-Tenjin

The Ohatsu-Tenjin, also known as the Tsuyuten Shrine, is located in a lively shopping district full of restaurants. It gets its name from Ohatsu and Tokubei, the characters of a ningyo-joruri puppet show called Sonezaki Shinju, based on an actual love-suicide that occurred in 1703. The shrine is now a famous spot where people go to find love. Located in the downtown area, you can stop by before or after dinner, and visit the shrine at night.
Address

2-5-4, Sonezaki, Kita-ku, Osaka-shi, Osaka, 530-0057
View Map

Nearest Station

Higashiumeda Station (Tanimachi Line)
3 minutes on foot


Phone Number

06-6311-0895
2. Osaka Castle Park, Morinomiya Station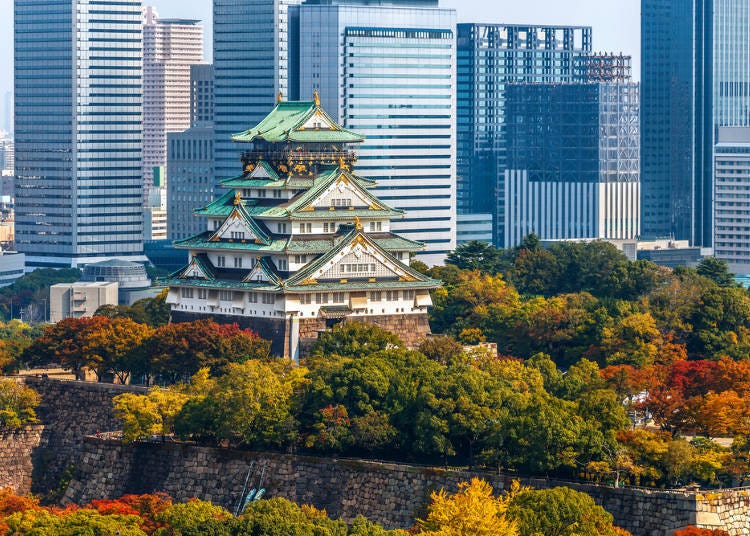 Osaka Castle Tower

Osaka Castle Park is a big park extending from Osaka Castle Park Station to the west side of Morinomiya Station. It's a place where people can relax, with gardens, a plum grove, a music hall, and cafes. The beautiful Osaka Castle Tower is a definite must-see. The exterior of the castle is gorgeous, while the interior houses a museum full of cultural item displays related to Toyotomi Hideyoshi. You can look out over the entire city of Osaka from the observation deck on the 8th floor.
Address

1-1, Osakajo, Chuo-ku, Osaka-shi, Osaka, 540-0002
View Map

Nearest Station

Osakajokoen Station (JR Osaka Loop Line)


Phone Number

06-6941-3044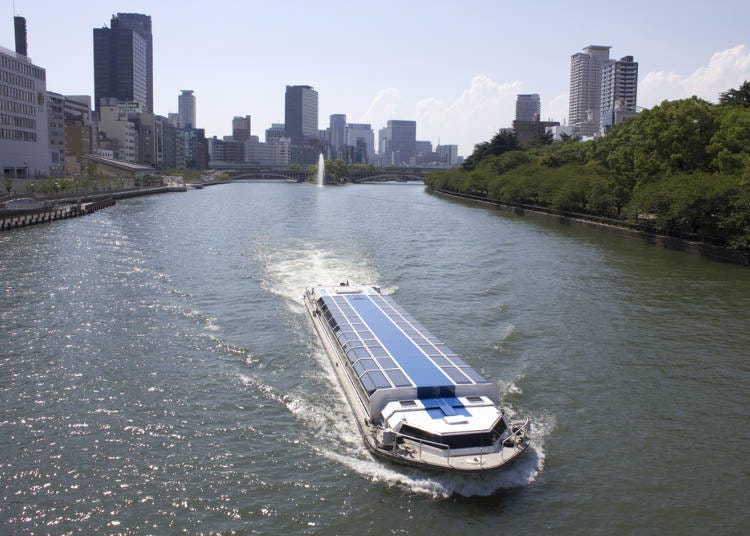 Osaka Water Bus Aqua Liner

A short walk away from Osaka Castle Park Station is the platform to ride the Osaka Water Bus Aqua Liner. Take a leisurely boat ride along the Okawa River and see the sights from the waterfront as it runs through the city of Osaka. The river is not very wide, so you can also see the houses and cafes that line the river.
Address

2, Osakajo, Chuo-ku, Osaka-shi, Osaka frontage, 540-0002
View Map

Nearest Station

Morinomiya Station (JR Osaka Loop Line)
10 minutes on foot


Phone Number

0570-03-5551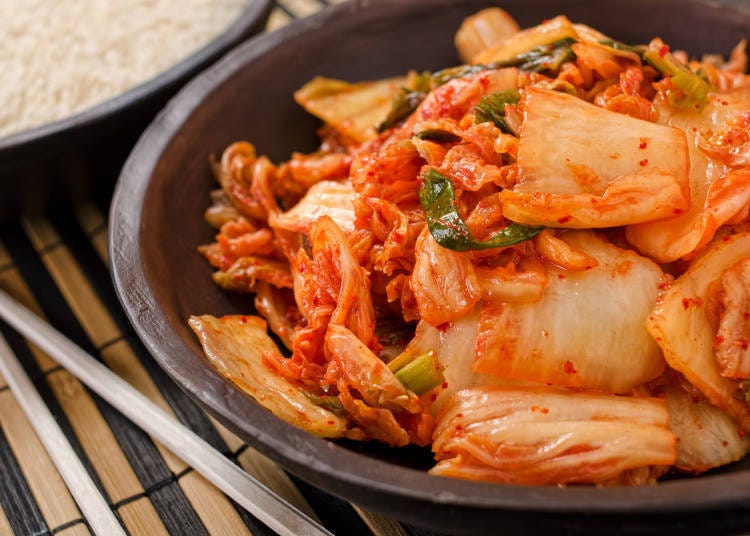 Osaka Tsuruhashi Wholesale Market

When you arrive at the platform to Tsuruhashi Station, you will immediately smell the delicious aroma of yakiniku. That is because there are plenty of yakiniku restaurants around the station. Also in the neighborhood is the Osaka Tsuruhashi Wholesale Market, and shopping streets with over 800 shops. You can find all kinds of shops including Korean shops with foods such as kimchi and chijimi, traditional Korean clothing, and general stores, so it is a very fun place to visit.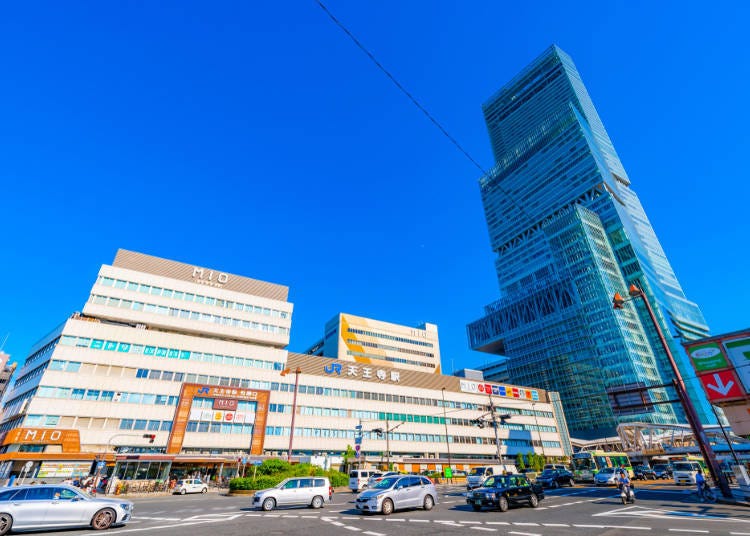 beeboys / Shutterstock.com
Abeno Harukas

Abeno Harukas is a 60-story, 300-meter tall skyscraper. On the lower floors, you will find department stores and museums, and hotels on the higher floors. You can also see a spectacular view from the Harukas 300 Observation Deck, located on floors 58, 59, and 60. Admission tickets are available for purchase on the 16th floor, where there is a direct elevator to the 60th floor. Look down at the miniature Osaka Castle and Kyocera Dome, and see the Seto Inland Sea and the Akashi Kaikyo Bridge in the distance.
Address

1-1-43, Abenosuji, Abeno-ku, Osaka-shi, Osaka, 545-6016
View Map

Nearest Station

Osakaabenobashi Station (Kintetsu-minamiosaka Line)


Phone Number

06-6621-0300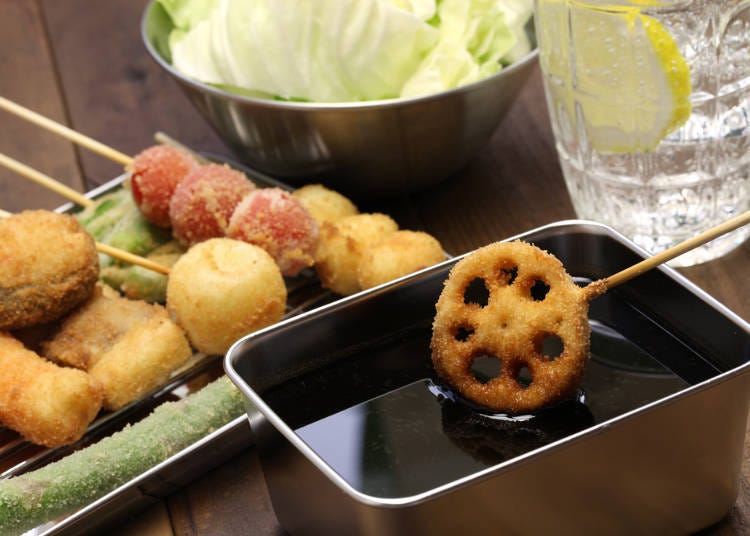 Janjan Yokocho

Janjan Yokocho is a place that has retained its old-fashioned Osaka vibe, with small shops lining both sides of the narrow alleys, and reasonably priced Osaka dishes. In this working-class town, many people begin drinking from the morning after a long night of work, together with kushikatsu, grilled 'horumon' (offal), sushi, and more.
The area around Fukushima Station, only one stop away from Osaka Station, is full of restaurants. Many are street-side shops, which you can enjoy perusing as you stroll through the atmospheric city. Underneath the elevated JR train are plenty of bars, wine taverns, and sushi restaurants. At the north side is the Fukushima Shoten-dori Shopping Street, a popular spot with not only restaurants, but many fortune tellers as well. To the south of the alley, there are many shops that have been converted from old townhouses. You may have trouble deciding where to eat!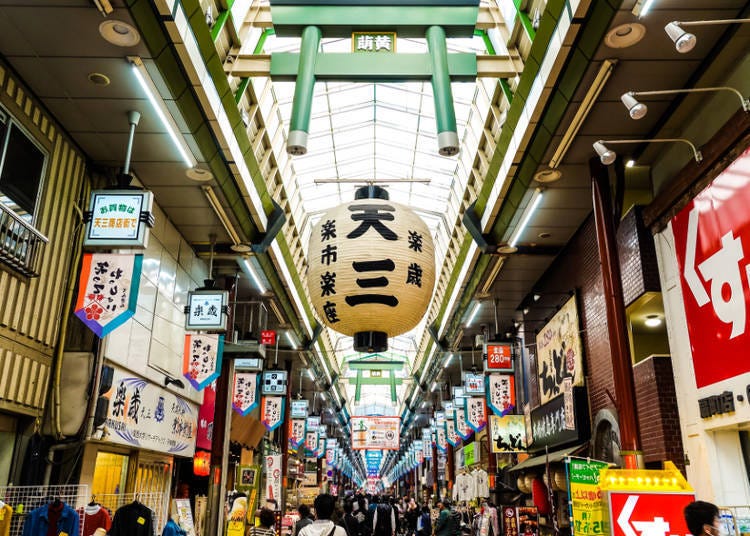 beeboys / Shutterstock.com
Tenjinbashisuji Shopping Street

When you get off at Tenma Station, Tenjinbashisuji Shopping Street is right there. There are about 800 shops within this 2.6km shopping street that extends from Tenjinbashi 1-chome to 7-chome. There are a variety of shops, from clothing to drug stores, and plenty of restaurants. The Tenma Station area is packed with shops, even through the back streets. It's the perfect place for a night of bar-hopping, with plenty of different dishes, taverns, standing bars, and more.
Address

Tenjinbashi, Kita-ku, Osaka-shi, Osaka, 532-0011
View Map

Nearest Station

Tenjimbashisujirokuchome Station (Tanimachi Line / Sakaisuji Line / Hankyu-senri Line)
3 minutes on foot


Phone Number

06-6358-0459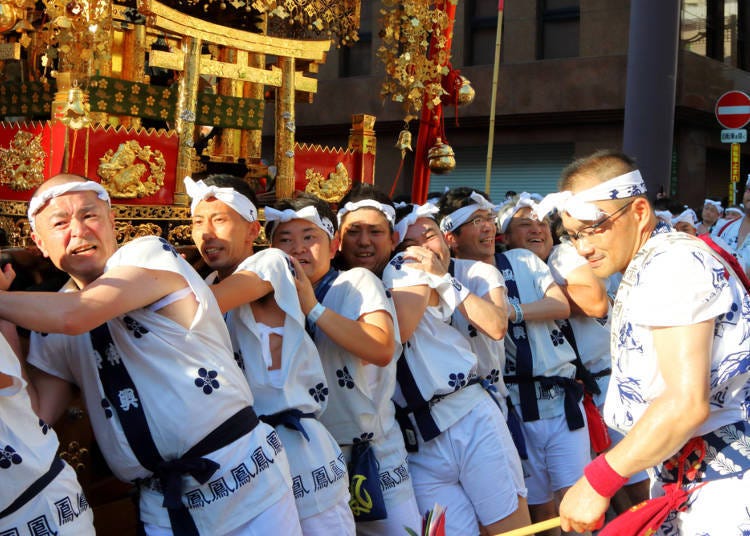 Louis W / Shutterstock.com
Osaka Tenmangu Shrine

If you walk about 10 minutes south of Tenma Station along Tenjinbashisuji Street, you will come to the Osaka Tenmangu Shrine, also known as Tenma no Tenjin-san. The Tenjin Matsuri, which is one of Osaka's three major festivals, is held here on the 24th and 25h of July, as well as other various ceremonies. One of the special features of the celebration held on the night of the 25th is called the Funatogyo, with celebratory fireworks and decorated ships along the Okawa River. This is one of the most anticipated summer festivals of the year.
Address

2-1-8, Tenjinbashi, Kita-ku, Osaka-shi, Osaka, 530-0041
View Map

Nearest Station

Osakatemmangu Station (Tozai Line)
4 minutes on foot


Phone Number

06-6353-0025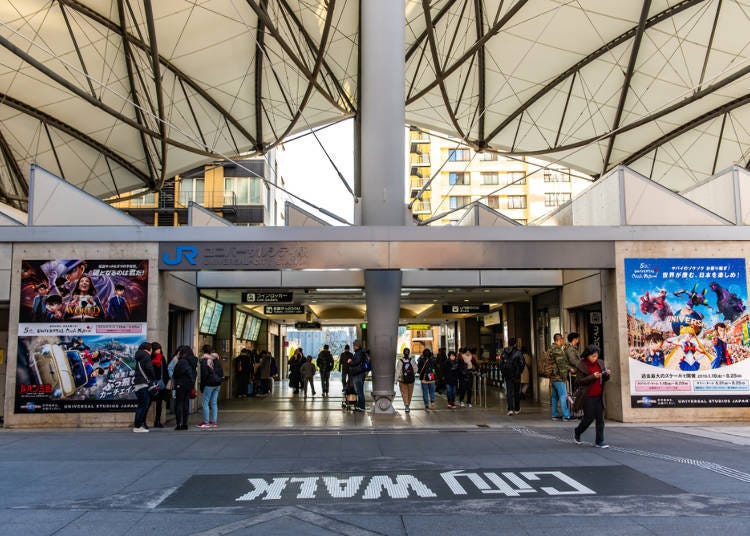 MR. AEKALAK CHIAMCHAROEN / Shutterstock.com
Universal Studios Japan

From Nishikujo, transfer to the JR Yumesaki Line. Universal City Station is the second station. There are hotels and restaurants in front of the station. Pass through to reach the entrance of Universal Studios Japan. USJ is divided into several zones, where you can enjoy rides featuring Hollywood blockbuster movies, and shows featuring popular characters.
With the Osaka Loop Line, you can visit not only the cutting-edge downtown Kita and Minami areas, but the historical areas of Osaka as well. Experience the life of the residents of Osaka, the shopping streets that were once a flourishing a business district, the downtown city vibe, and the restaurants most frequented by the locals.
Written by WESTPLAN
*This information is from the time of this article's publication.
*Prices and options mentioned are subject to change.
*Unless stated otherwise, all prices include tax.