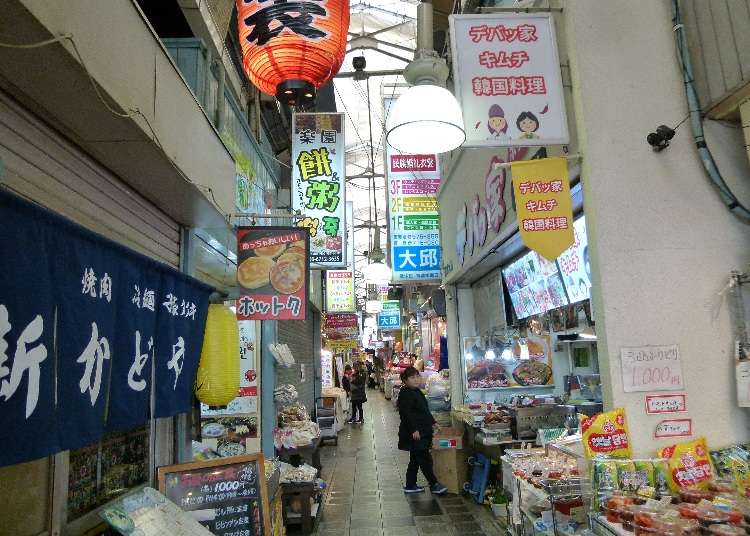 Tsuruhashi is Osaka's Koreatown - and Japan's largest Korean district. Osaka Tsuruhashi Market is made up of six marketplaces and shopping streets. It is said that there are around 800 shops in total.

Lined primarily with yakiniku restaurants and shops selling Korean foods like kimchi and buchimgae Korean pancakes (called chijimi in Japan), the market is also packed with shops selling traditional clothing, fresh fish, meat, and much more.

Here we'll introduce a few recommended shops in the Osaka Tsuruhashi Market.
Toyoda Shoten: Established in 1965 and popular for its handmade kimchi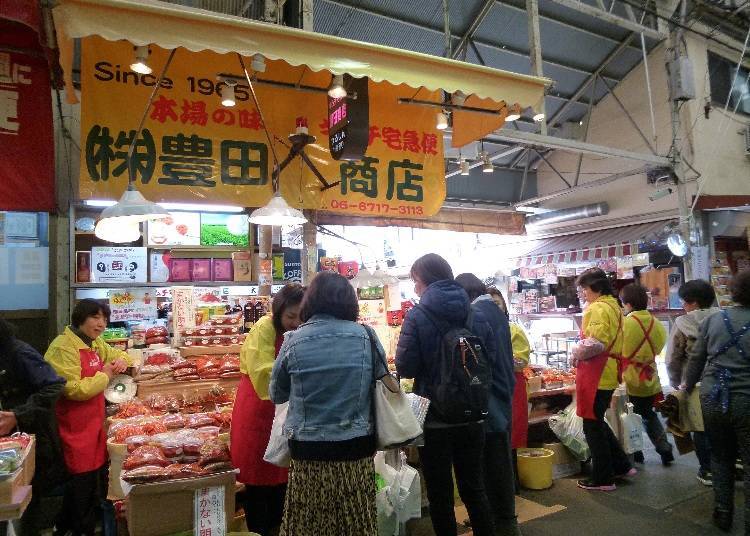 Osaka Koreatown's Toyoda Shoten sells purely handmade kimchi. To ensure their ingredients are high quality, they only choose peppers and garlic grown in specific areas.

They have around 15 varieties of kimchi, from typical Chinese cabbage, cucumber, and spicy cod innards (chanja), to more original varieties such as mizuna greens and lotus root. The kimchi isn't merely hot and spicy but made so each ingredients' flavor is fully present in an exquisite balance of spicy and savory tastes. The gentle flavoring is made to match the preferences of not only Koreans but people from all around the world.

Chinese cabbage, cucumber, and daikon radish kimchi are recommended to go with rice, and the dried squid kimchi is suggested as an accompaniment while drinking alcohol.

Shop employees are ready to explain flavors and meal suggestions, so feel free to ask for assistance.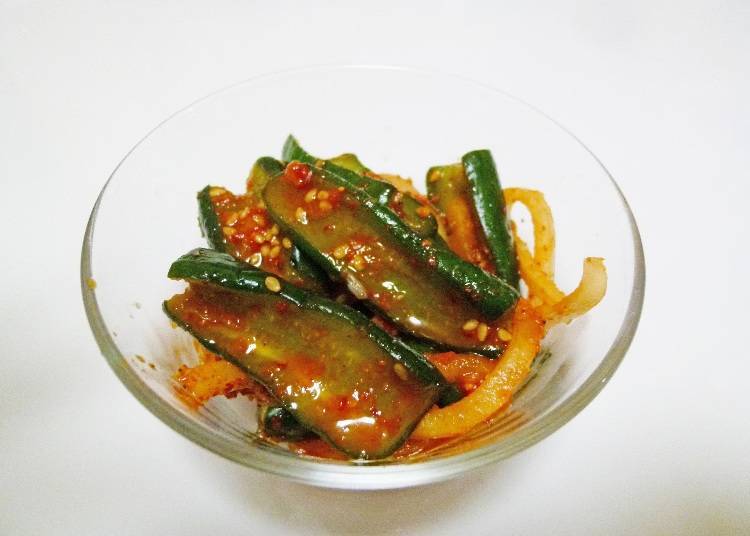 500g of "Cucumber Kimchi", 540 yen (tax included)
Made with Japanese-grown cucumbers, the shop's prided "Cucumber Kimchi" is so delicious you'll want to eat an entire bowl. The cucumbers are fresh, making them juicy and outstandingly crunchy.

In order to showcase the cucumbers' flavor, the kimchi is made to be less spicy than other types of kimchi. The sweetness of the thinly sliced daikon radish also brings out the cucumbers' taste.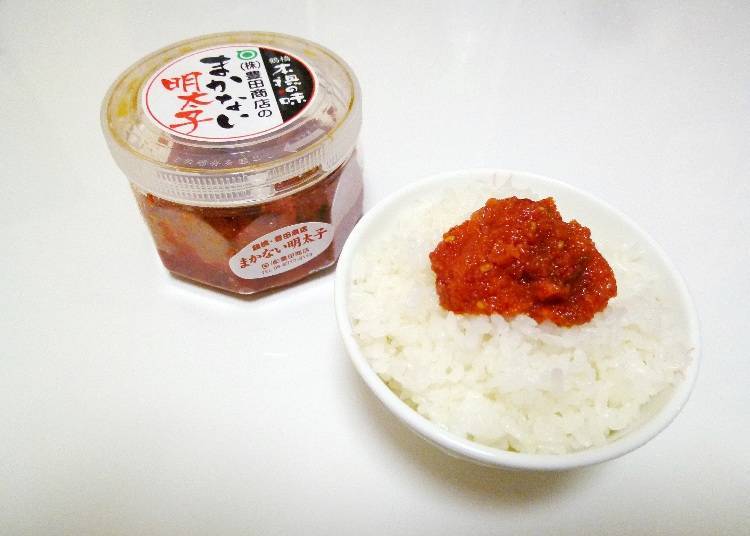 230g of "Makanai Mentaiko", 1,080 yen (tax included)
A Toyoda Shoten original product, "Makanai Mentaiko" (The Staff's Salted Cod Roe) was, as its name suggests, originally created as a dish given to employees to eat. The moment you take a bite, you'll be hit by the flavor of the spicy cod roe.

Its just-right amount of spiciness makes it a perfect accompaniment to rice, so much so you might just want to eat rice by the bowl, nothing else needed! This is one product you won't want to miss.
豊田商店

Address

3-17-20 Higashiobase, Higashinari-ku, Osaka

Nearest Station

3 minutes walking from JR Tsuruhashi Station


Phone Number

06-6717-3113

Operating hours: 8:30 a.m. - 5:30 p.m.
Closed: Wednesday
Doi Shoten: Shop or eat-in for a Korean street stall experience
When you pass by Doi Shoten in Osaka Koreatown, you'll catch whiffs of fragrant buchimgae pancakes being grilled. You can both buy foods like buchimgae and Korean seaweed rolls (norimaki) as take-out or sit down to eat at the dine-in space. Be sure to visit and enjoy its Korean street stall atmosphere.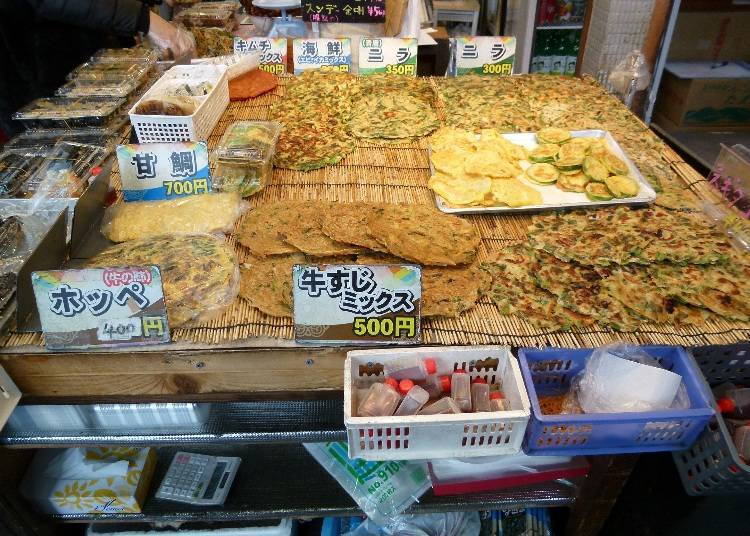 Doi Shoten values authentic and traditional Korean tastes, and as such, has a large variety of buchimgae for sale including tilefish, a mix of beef tendon, chives, and more.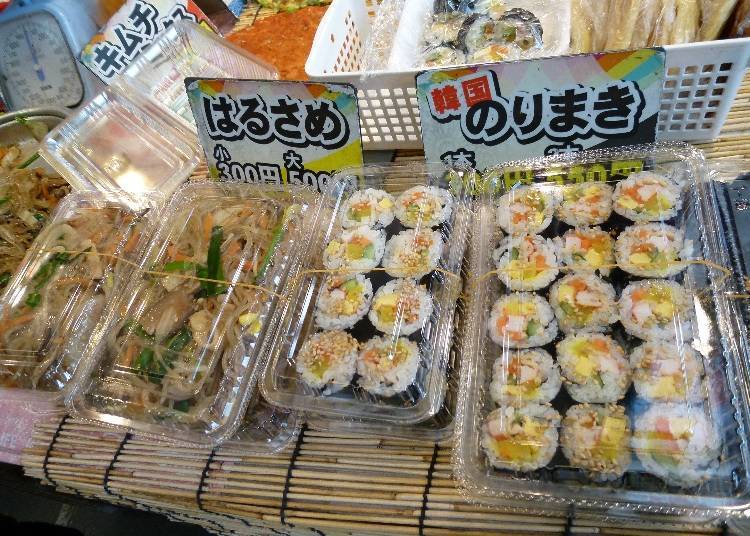 Recommended to enjoy along with buchimgae are the shop's seaweed rolls. They use seaweed specially imported from Korea, so the flavor is exceptionally rich. There are also vegetable rolls and dried squid rolls, both of which are flavored with sesame oil and absolutely delectable.
土井商店

Address

3-15-11 Higashiobase, Higashinari-ku, Osaka

Nearest Station

3 minutes walking from Kintetsu Osaka Line and Nara Line's Tsuruhashi Station


Phone Number

06-6973-0036

Operating hours: 9:00 a.m. - 7:00 p.m. (until 7:30 p.m. on Sundays and holidays)
Closed: Open daily.
Rakuen: Delicious Korean rice cakes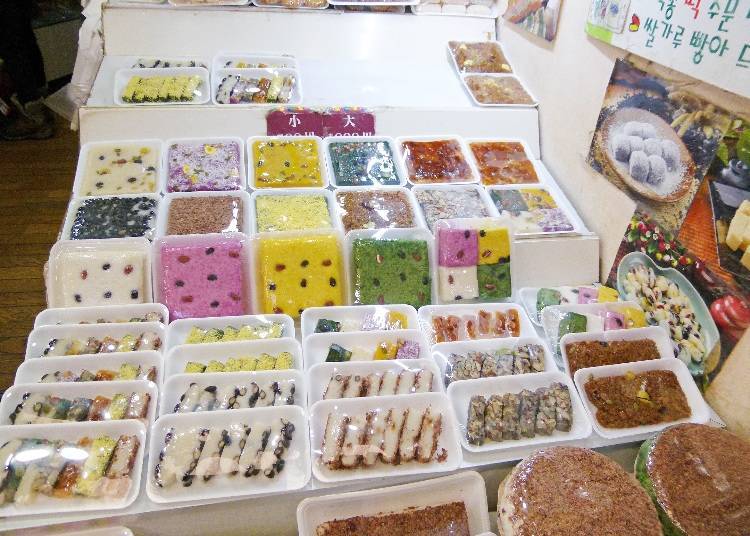 The colorful rice cakes set at the front of Rakuen in Osaka Koreatown are sure to catch your eye. There you will find steamed black soybean and black sesame rice cakes made from sticky white rice, as well as firmer rice cakes made with non-glutinous rice flour, such as mugwort and purple sweet potato rice cakes.

The store's most popular product is their 500-yen (tax included) "Rice Cake Assortment (small)", which includes six flavors of rice cakes for you to enjoy.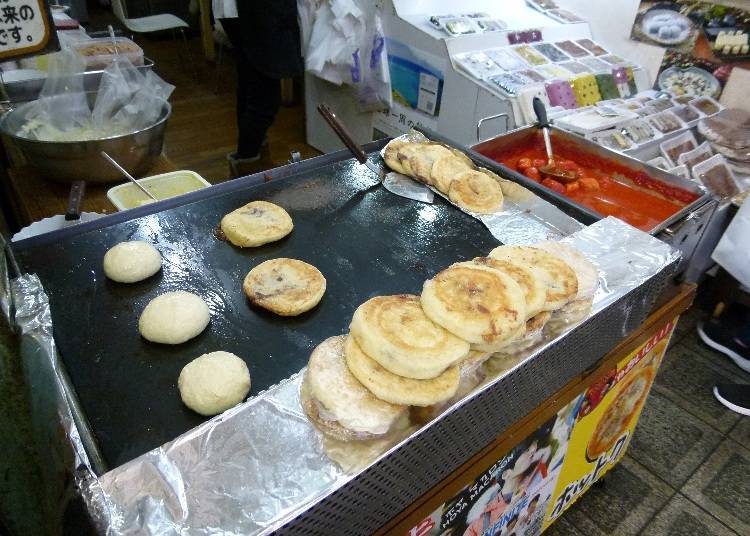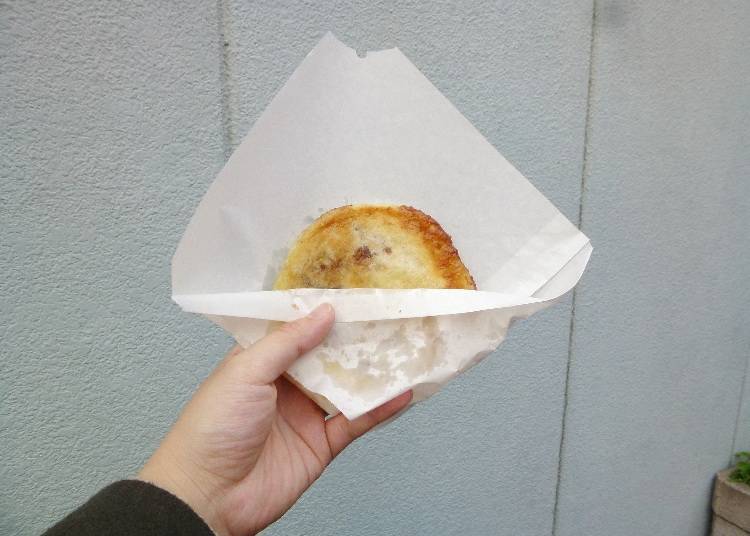 "Hotteok" (200 yen, tax included), sweet snacks commonly sold at Korean street stalls, are also available for purchase. Hotteok consist of a kneaded wheat and rice flour crust that sandwiches ingredients like honey and black sugar, which is then grilled into round cakes on an iron grill.

The hotteok at this shop are sweet, filled with brown sugar syrup and cocoa powder, and with a distinctive touch of cinnamon. They also come heartily topped with pumpkin seeds, peanuts, walnuts, and other kinds of nuts. The soft and chewy texture makes for a satisfying treat.
楽園

Address

3-15-8 Higashiobase, Higashinari-ku, Osaka

Nearest Station

3 minutes walking from Kintetsu Osaka Line's Tsuruhashi Station


Phone Number

06-6712-3635

Operating hours: 9:00 a.m. - 6:00 p.m.
Closed: Wednesday
Text by:Bikoo-System
We also recommend these restaurants in addition to those above. Save time and hassle - book your table online today!
ふぐかに処 心福

Address

3-18-2, Higashiobase, Higashinari-ku, Osaka-shi, Osaka, 537-0024


Nearest Station

Tsuruhashi Station (Kintetsu-osaka Line)


Phone Number

06-6743-7229

* For business names, representatives or managers, and other information, please contact the store directly.
* Time of payment (Pre-paid: On confirmation of reservation. Other than pre-paid: At time of visit.)
Book an unforgettable experience in Osaka!
Make your trip extra memorable by booking one of these recommended tours on our partner site, Voyagin!
*This information is from the time of this article's publication.
*Prices and options mentioned are subject to change.
*Unless stated otherwise, all prices include tax.
Limited time offer: 10% discount coupons available now!