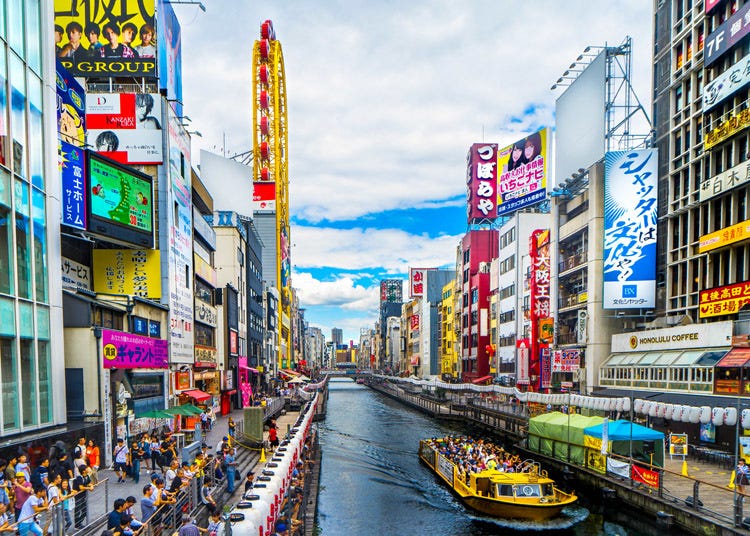 Osaka stands as a prominent tourist spot in Japan, attracting visitors throughout the year due to its mild climate. However, it's important to be aware of the rainy season and how to pack accordingly.

This article aims to provide essential information for those planning a trip to the Kansai region, including details about monthly weather variations, suitable attire, and recommended items to bring along.
Osaka Weather in Spring: March, April, May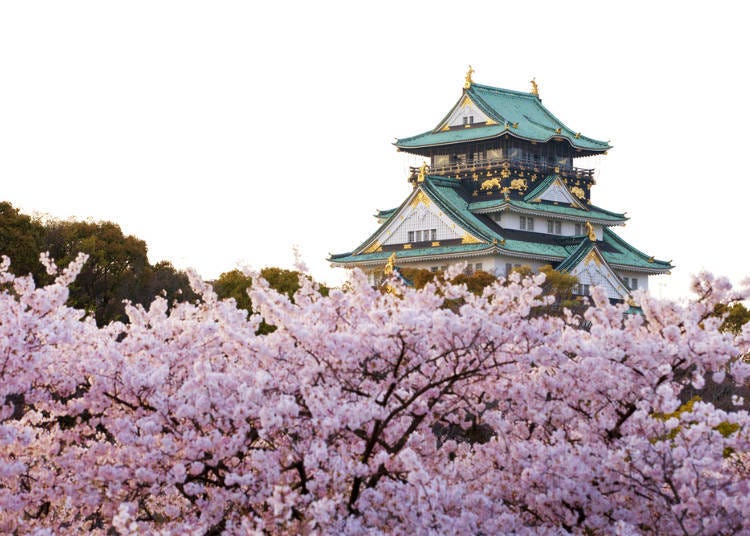 March: average temperature around 11℃ (52°F)
During March in the Kansai region, the average temperature hovers around 9-11℃ (48-52°F). While some days can see temperatures climb close to 20℃ (68°F) during the daytime, most days remain chilly. Signs of spring become evident from mid-to-late March, although daily temperature fluctuations persist. This period, extending from mid-March to mid-April, is also known as the "spring long rain" season, which may bring several consecutive rainy days.

April: average temperature around 15℃ (59°F)
In April, the daytime temperatures often reach a pleasant 20-25℃ (68-77°F), making it an ideal climate for cherry blossom viewing. Precipitation levels tend to be relatively low during this month, although there may be occasional gusts of wind referred to as "spring storms."

May: average temperature about 20℃ (68°F)
May boasts delightful weather in Osaka, with average temperatures of approximately 20℃ (68°F). It is an excellent time to visit the city for sightseeing purposes. Most days offer refreshing and moderately humid conditions. While high temperatures can reach around 28℃ (82°F), some days might feel slightly humid, but temperatures dip during the morning and evening.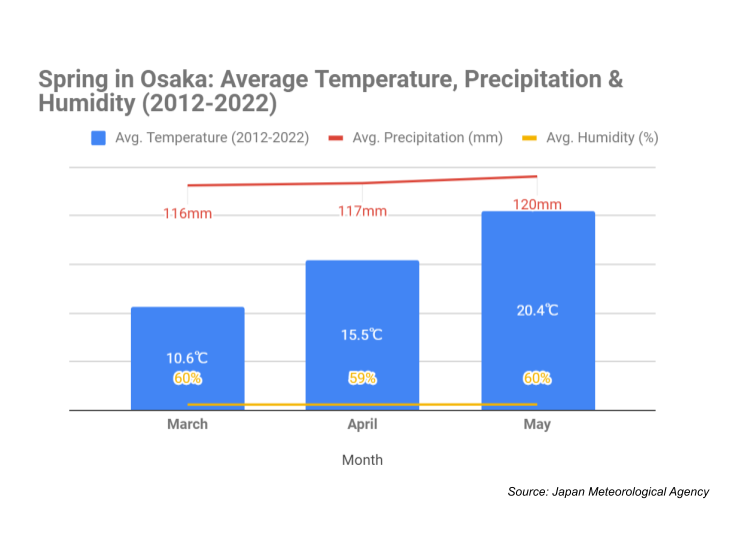 Osaka Weather in Spring. Source: Japan Meteorological Agency
What to Wear in Osaka in Spring: Clothes, Outfits and Accessories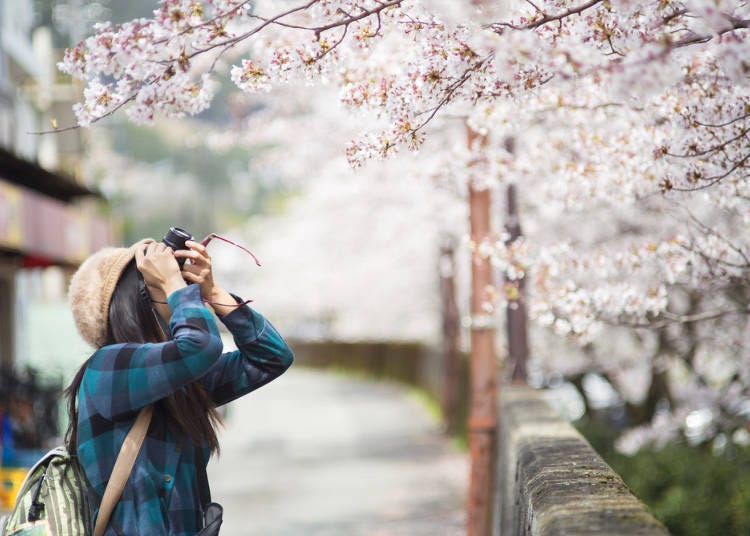 March
When packing for March, it's advisable to include warm clothing like sweaters or cardigans, as well as thick pants or tights to pair with skirts. At the beginning of the month, a down coat or thick wool coat, along with gloves and a scarf, will help keep you cozy. As mid-to-late March approaches, some days will only require a light jacket and a thin scarf. Since there may be extended periods of rain, don't forget to pack a foldable umbrella in your suitcase.

April
As April arrives, you can set aside the need for a thick coat, although mornings and evenings might still be cool. A trench coat or other lightweight coat, along with a cardigan, will come in handy. If you plan on venturing out at night to admire the cherry blossoms, it's wise to prepare for the cold by adding an extra layer underneath and bringing a jacket along.

May
May is considered the prime time to visit Osaka. From the middle to the end of the month, you can bid farewell to your coat, and for most days, a single cardigan or long-sleeved shirt will suffice. However, keep in mind that there are still noticeable temperature fluctuations from day to day, so it's advisable to bring an extra cardigan or jacket to stay comfortable during chilly spells.
Osaka Weather in Summer: June, July, August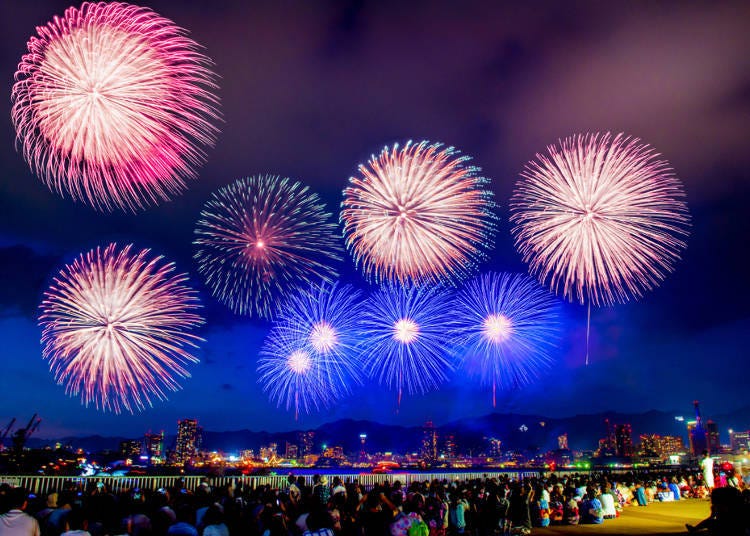 June: average temperature around 24°C (75°F)
June brings about average temperatures of approximately 24°C (75°F) in the Kansai region. This month marks the beginning of tsuyu, Japan's rainy season, and as a result, the early days of June often consist of hot and humid weather.

July: average temperature around 27°C (81°F)
In July, temperatures frequently surpass 30°C (86°F), accompanied by high humidity, creating days that can feel oppressively hot and humid. On average, the rainy season concludes around the middle to end of July, and the vibrant sun signals the true arrival of summer. It's important to note that this period may also witness the occurrence of typhoons.

August: average temperature around 29°C (84°F)
August stands as the hottest month of the year, fully embracing the intensity of summer. There may be consecutive days of extreme heat, with temperatures surpassing 35°C (95°F). Simply walking around can make you perspire, so it's crucial to remain cautious of heatstroke and stay well-hydrated while engaging in sightseeing activities. August also coincides with typhoon season, and sudden and severe tropical rains, often referred to as "guerrilla rainstorms," are frequent. Keep a watchful eye if the sunny sky abruptly darkens.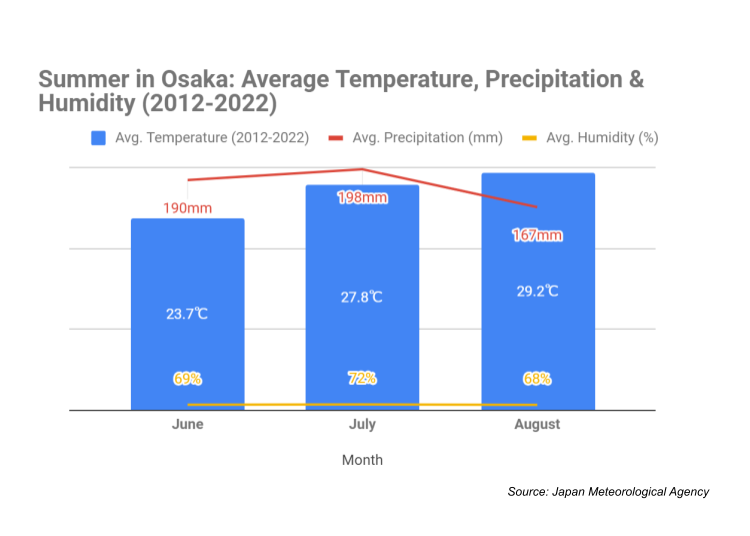 Osaka Weather in Summer. Source: Japan Meteorological Agency
What to Wear in Osaka in Summer: Clothes, Outfits and Accessories
June
As June arrives, it is suitable to opt for thin long-sleeved shirts or even quarter-sleeves to short-sleeved tops. However, due to the fluctuating temperatures between morning, evening, and mid-day during the rainy season, it is advisable to keep warm as needed with lightweight coats and scarves. An umbrella will also be essential to have on hand during the frequent rainy days.

July
Starting from the middle of July, you can comfortably wear short-sleeved T-shirts, shorts, skirts, and sandals throughout the day. However, it's worth noting that you might feel a bit chilly in air-conditioned hotels and restaurants, so carrying a jacket or sweater as a precaution is recommended.

August
August calls for short-sleeved shirts and tank tops paired with shorts and skirts. With the intense sun, it is essential to have accessories like hats, sunglasses, and sunscreen during the day for protection.
Osaka Weather in Autumn: September, October, November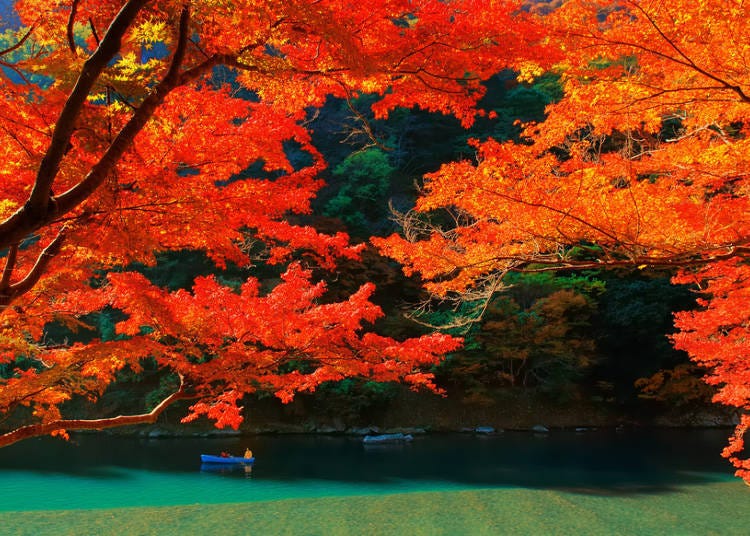 September: average temperature approximately 25°C (77°F)
While September marks the beginning of fall on the calendar, the late-summer heat lingers. Temperatures gradually start to decrease towards the end of the month, settling around 25°C (77°F). Mornings and evenings cool down rapidly, and there is a possibility of encountering typhoons.

October: average temperature approximately 19°C (66°F)
October brings pleasant days with highs reaching around 19°C (66°F) and lows hovering around 15°C (59°F), making it an ideal season for sightseeing. As mid-October approaches, temperatures begin to drop, and there may be consecutive rainy days known as the "fall long rain."

November: average temperature about 14°C (57°F)
November offers a pleasantly temperate climate, with average temperatures of approximately 14°C (57°F) and highs ranging from 15°C to 20°C (59°F to 68°F). However, from the middle to the end of the month, some days may necessitate the use of a winter coat as the fall season settles in. Additionally, the leaves gradually start changing color during this time.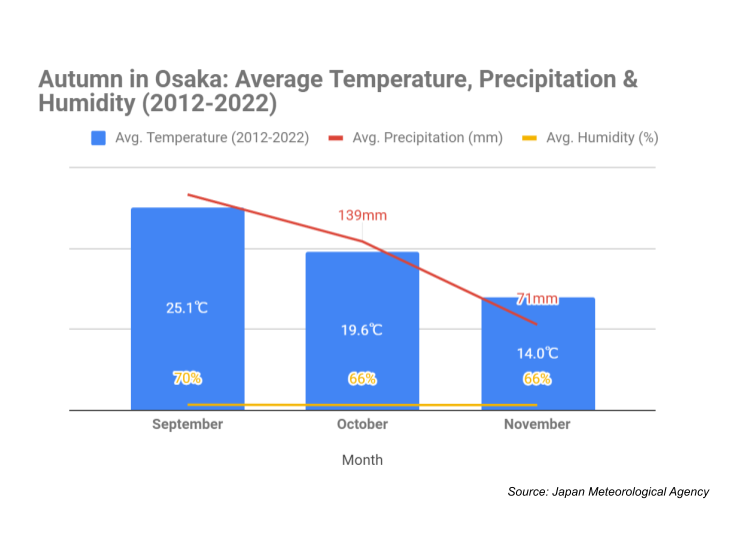 Osaka Weather in Autumn. Source: Japan Meteorological Agency
What to Wear in Osaka in Autumn: Clothes, Outfits and Accessories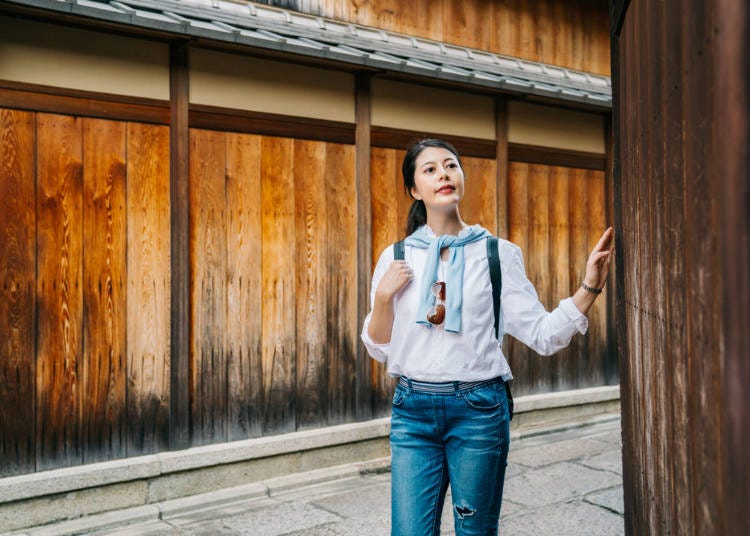 September
During early to mid-September, the weather remains hot, allowing for comfortable wear of short-sleeved clothing. However, as the month progresses towards its end, many days start to feel chilly, making it advisable to have a light outer layer on hand.

October
October continues to offer pleasant weather, although wearing short sleeves might leave you slightly chilly. It is more suitable to opt for long sleeves and long pants that provide coverage. Due to significant temperature variations throughout the day, having a jacket or coat to layer on is recommended.

November
Similar to October, November experiences temperature fluctuations throughout the day, necessitating adjustments in clothing. Carrying a jacket, light coat, or cardigan to adapt to changing conditions is advisable. Towards the end of the month, temperatures drop significantly, and you will start to notice people wearing boots and down coats.
Osaka Weather in Winter: December, January, February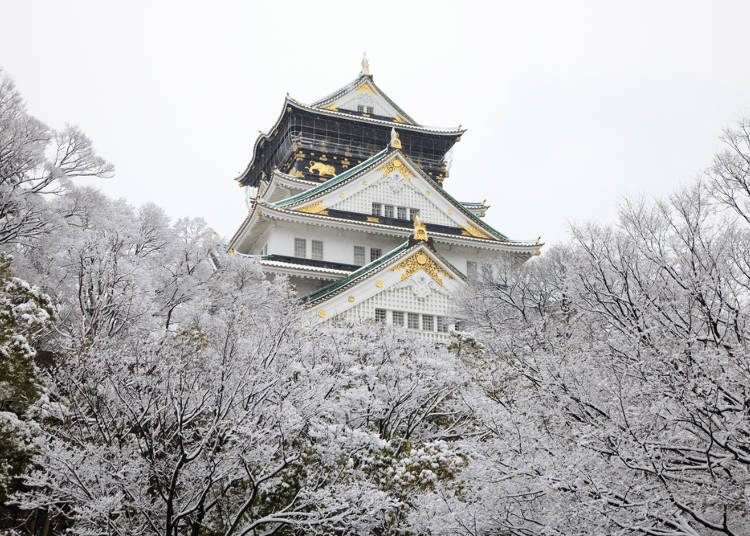 December: average temperature approximately 8°C (46°F)
December signifies the true arrival of winter, bringing a harsher cold. The average temperatures settle around 8°C (46°F), with some days only reaching a maximum of around 10°C (50°F). As mid-to-late December approaches, there are even days where the high temperature remains below 10°C (50°F).

January: average temperature around 5°C (41°F)
January brings an average temperature of approximately 5.6°C (42°F), with some days seeing the maximum daytime temperature remaining below 5°C (41°F). While extended periods of snow on the ground are rare, occasional flurries may be witnessed. Most days are dry during this month, but it is also the time when colds and the flu tend to spread.

February: average temperature about 9°C (48°F)
Throughout February, the maximum temperature typically remains below 10°C (50°F), accompanied by frequent snowfall. Some days may even experience minimum temperatures below freezing.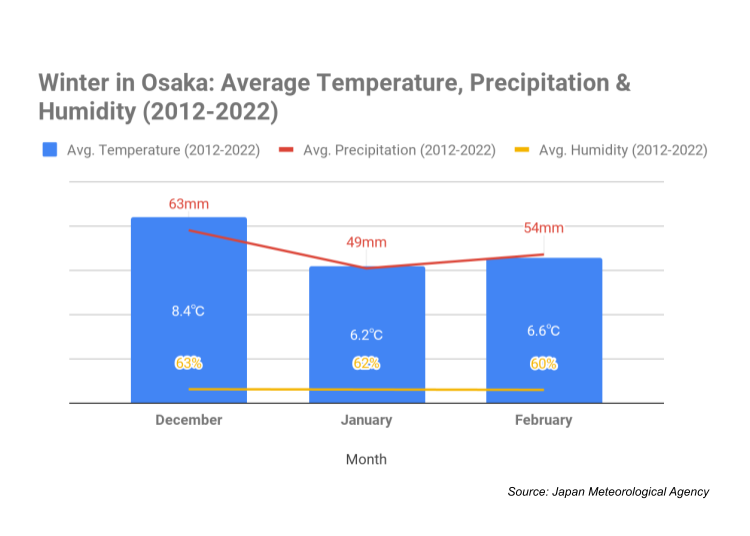 Osaka Weather in Winter. Source: Japan Meteorological Agency
What to Wear in Osaka in Winter: Clothes, Outfits and Accessories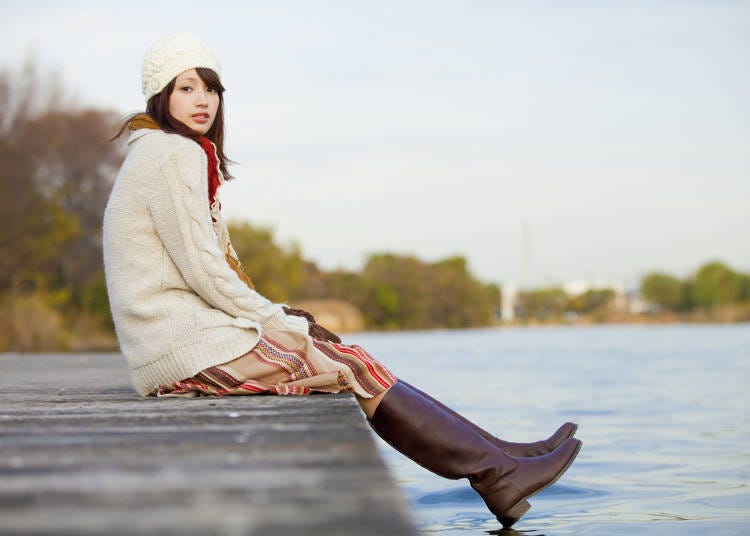 December: In early December, the need for a thick coat may vary depending on the day, but as the month progresses towards the middle and end, it becomes essential to have a thick and warm down or wool coat. In coastal areas such as USJ, where the wind is strong, the cold feels even more intense compared to inland regions, making cold protection a necessity.

January: For January, it is crucial to have essential items such as a thick down or wool coat, tights for those wearing skirts, and boots for appropriate footwear. Additionally, don't forget to bring a scarf and gloves to keep yourself warm. Hooded outerwear can also be helpful in keeping your neck protected from the cold.

February: Similar to January, complete cold protection is necessary in February. Layering with multiple socks and long underwear can provide extra warmth. Due to the low humidity, the air feels colder, so it is important to be prepared with scarves, gloves, and disposable heating pads to keep yourself comfortable in the chilly weather.
*This information is from the time of this article's publication.
*Prices and options mentioned are subject to change.
*Unless stated otherwise, all prices include tax.
Limited time offer: 10% discount coupons available now!