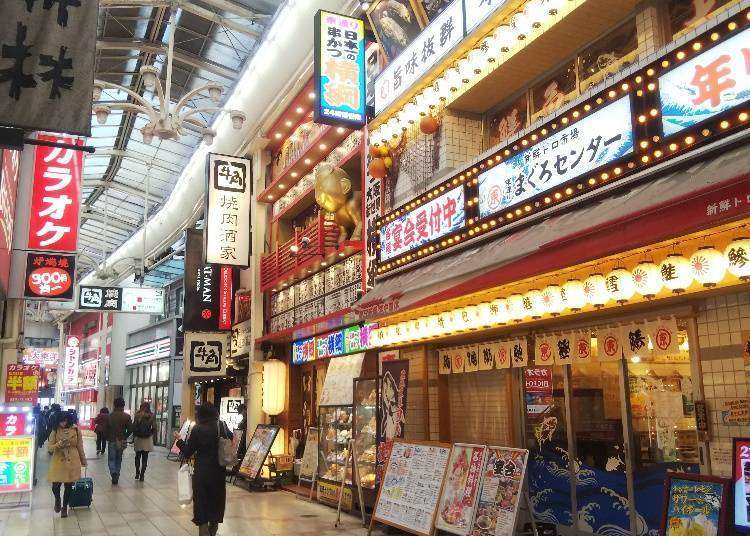 There are so many fun things to do in Umeda, an area so prolific it may as well by the face of Osaka. With JR, Hanshin/Hankyu, Osaka Metro and other essential train lines, you can get anywhere you need to go from Umeda, an area constantly filled with tourists, shoppers and businesspeople.

Aside from the massive shopping mall, there are spots to look at the city's nightscape, a variety of restaurants in the commercial street, and storied shrines in Umeda! Don't just go straight to your hotel – check out some of the sights to see!

main photo: beeboys / Shutterstock.com
beeboys / Shutterstock.com
Umeda is west Japan's largest commercial district. Plenty of department stores, shopping balls and office buildings line the streets, while a number of establishments are available underground to be browsed.

Convenient and a great sightseeing base, you can get around most of the great spots in the Umeda area by foot. With that in mind, we've selected spots where you can enjoy the feel of the town as well as get some shopping done.
Grand Front Osaka: Shop, dine, see technology and more!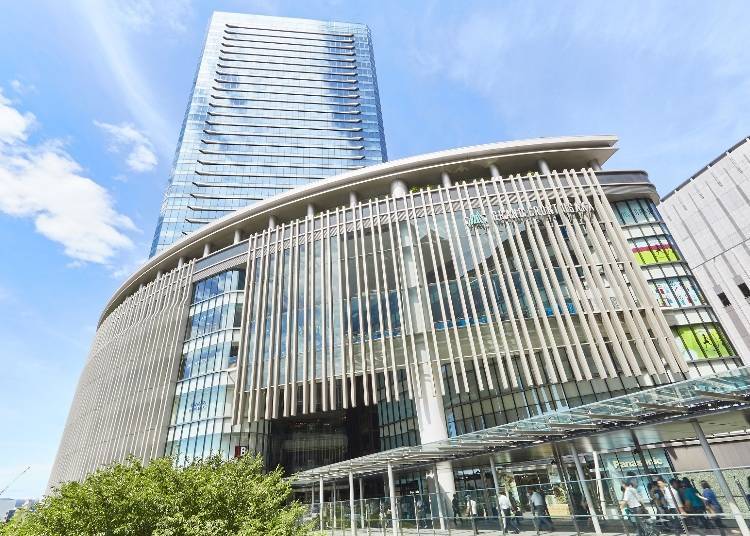 This massive facility linked to the JR Osaka Station was constructed in 2013. It consists of a north building, south building, and the Umekita Plaza. Its design makes good use of water and greenery, giving it the feel of being a self-contained town.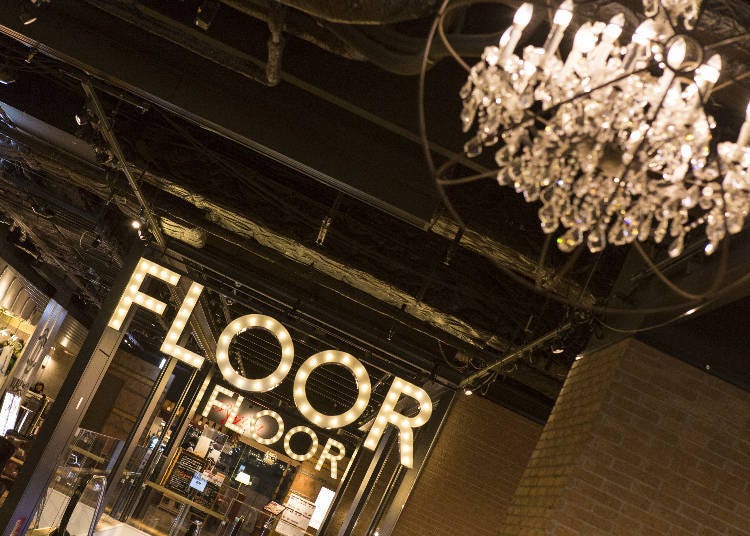 The facility houses clothing boutiques, general stores, lifestyle shops, cosmetics stores, and more. When you count all the cafes, restaurants and bars, Grand Front has about 270 shops in its premises, including shops with their first Kansai branches inside, as well as shops exclusive to Grand Front. The north building's 6th floor, UMEKITA FLOOR, is a collection of bars and restaurants that operate from 11AM to 4AM, allowing you to enjoy an Osakan night without worrying about closing hours or missing the last train.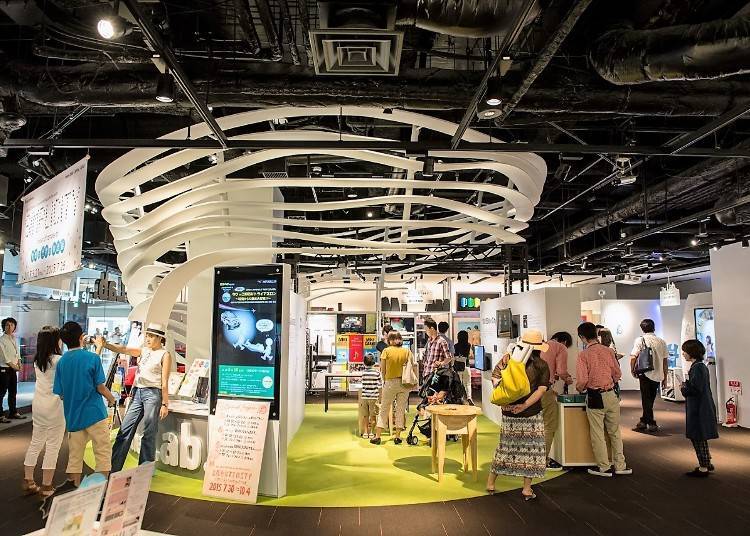 The facility doesn't just offer shopping and dining, either. The north building has the Knowledge Capital, a place meant to promote intellectual creativity and interaction. As such, it hosts workshops, film festivals, and all sorts of other intellectual activities. In "The Lab." on the second and third floors, you can play around testing out the world's latest technologies.
GRAND FRONT OSAKA, UMEKITA PLAZA

グランフロント大阪 うめきた広場

Address

4-1 Ofukacho, Kita-ku Osaka

Phone Number: 06-6372-6300 (Grand Front Osaka Call Center)
Hours: 10AM – 9PM
Closed: Open Daily
GRAND FRONT OSAKA, SOUTH BUILDING

グランフロント大阪 南館

Address

4-20 Ofukacho, Kita-ku Osaka

Phone Number: 06-6372-6300 (Grand Front Osaka Call Center)
Hours: 10AM – 9PM
Closed: Open Daily
GRAND FRONT OSAKA, NORTH BUILDING

グランフロント大阪 北館

Address

3-1 Ofukacho, Kita-ku Osaka

Phone Number: 06-6372-6300 (Grand Front Osaka Call Center)
Hours: 10AM – 9PM
Closed: Open Daily
Kuchu Teien Observatory: A view of Osaka from 173 meters above!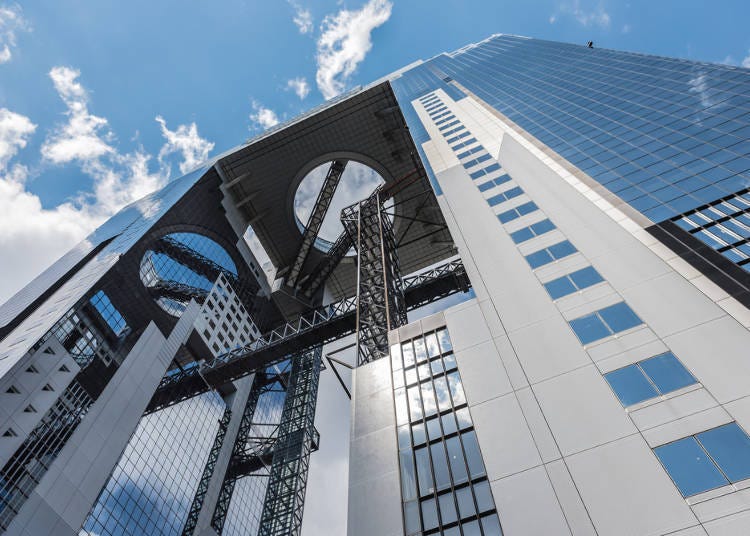 Umeda Sky Building is known for its rather unique appearance, and was even covered in a British magazine in 2008 as one of the world's top 20 feats of architecture, among the Taj Mahal and Sagrada Familia. It has a variety of sights, from the garden observatory that allows you to feel natural winds at 173 meters in the air to the Takimi Alley, a retro floor fashioned after the old towns of Showa Japan.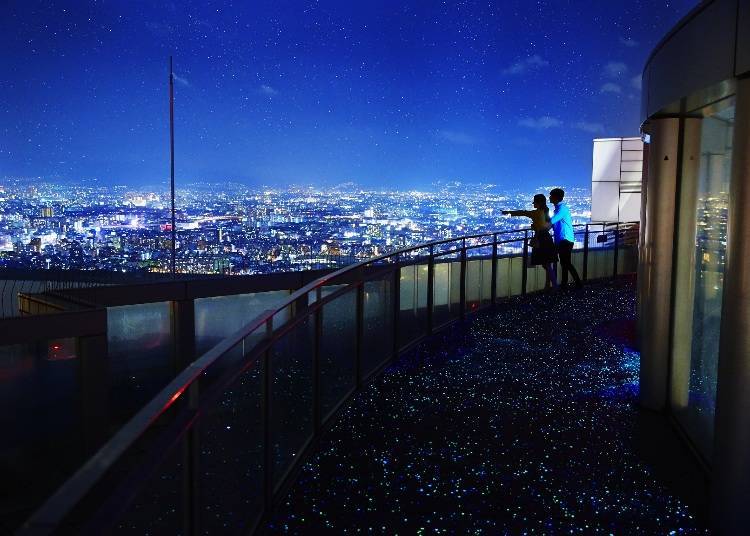 You ride a see-through escalator up to the garden observatory. It presents you with a 360-degree panoramic view of the city, with the buildings around Osaka Station to the south, and Juso Ohashi bridge over the Yodo River as well as Osaka International Airport to the north. The scenery has a completely different feel to it at night, making it a popular romantic date spot.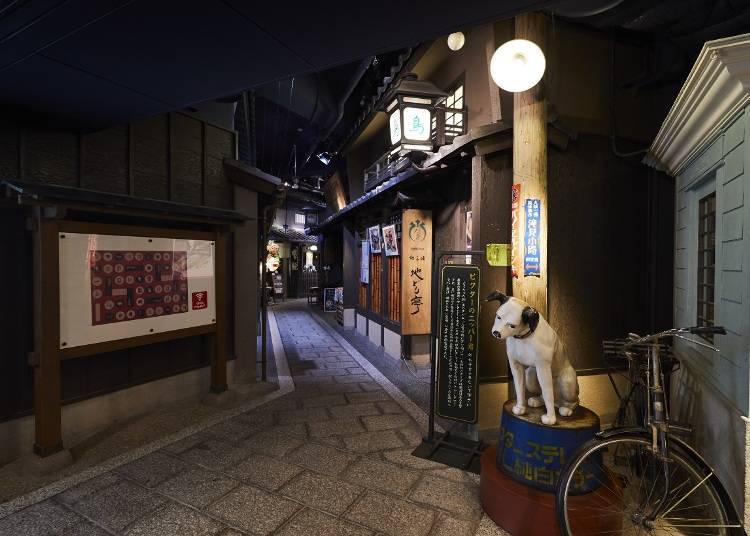 You'll find a group of restaurants underground in a retro, Showa-era styled "town" called Takimi Alley. Enjoy Japanese staples such as kushikatsu, shabu shabu, sushi, and tempura, as well as a variety of cuisines like Indian. Try out some era-appropriate dining in an old-school atmosphere! There's also an Umeda Sky Building Tour that started in the summer of 2018, allowing visitors to check out the backyard and learn the building's secrets and best places to visit.
Address

1-1, Oyodonaka, Kita-ku, Osaka-shi, Osaka, 531-0076
View Map

Nearest Station

Osaka Station (JR Kansai Main Line / JR Tokaido Line / JR Kyoto Line / JR Osaka Loop Line / JR Kobe Line / JR Takarazuka Line / JR Osaka East Line)
6 minutes on foot


Phone Number

06-6440-3855
Tsuyu no Tenjin Shrine: Get spiritual in central Osaka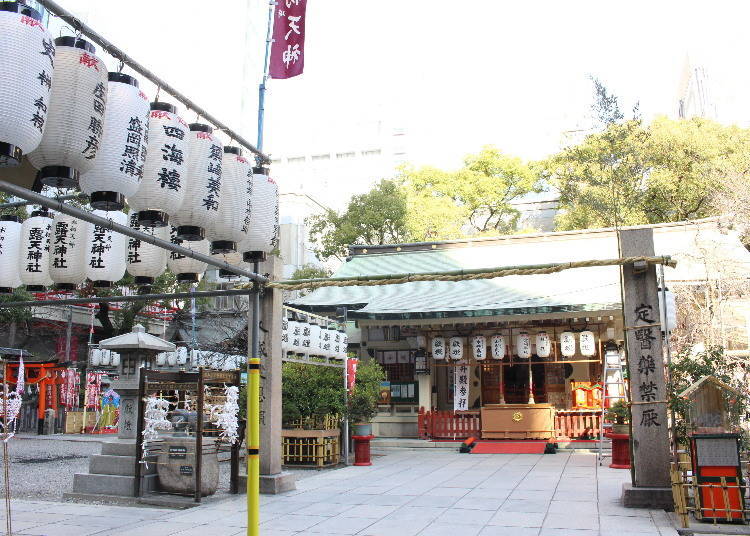 Tsuyu no Tenjin Shrine, about a 5-minute walk from Hankyu Umeda Station, is a popular shrine in the city. It's nestled in between buildings, past the streets of drinking and merriment of the city proper. As the setting of a doll play written in 1700, it is also called Ohatsu Tenjin, after the play's protagonist.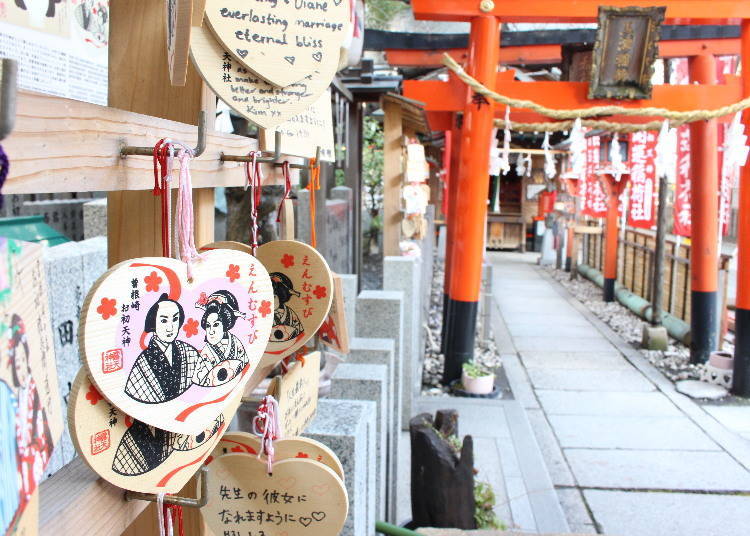 The shrine was constructed about 1300 years ago, housing the local god far before Osaka Station opened, or before Umeda developed as one of Osaka's central districts. The shrine's other name came from a doll play, The Love Suicides at Sonegi, a story based on an actual incident. Ever since the play grew popular, the shrine became known for its romantic blessings. Even now, plenty of people come to pray for success in love, and heart-shaped prayer tags are hung up all over.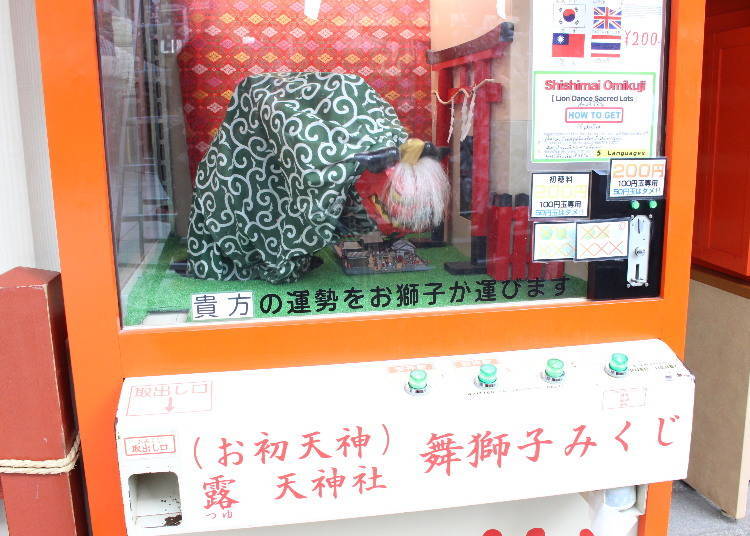 Within the temple is the "Lion Mikuji", in which a lion dances as he draws you your fortune. The dance is pretty funny, so it's worth a visit. The o-mikuji fortunes are written in 5 languages including Japanese, so push the button for the language you want.
露天神社

Address

2 Chome-5-4, Sonezaki, Kita-ku Osaka

Phone Number

06-6311-0895

Hours: 6AM to 12AM (Shrine Office: 9AM to 6PM)
Closed: Open Daily
Hankyu Higashi Dori Shopping Street: Enjoy a night out in Osaka with food and fun!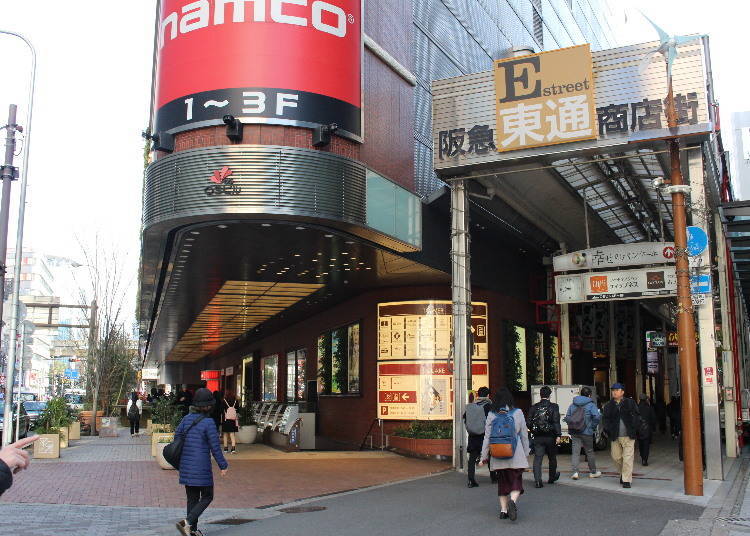 Hankyu Higashi Dori Shopping Street stretches from Hankyu Dentetsu's Umeda Station eastwards and is the largest leisure street in Kita, the northern part of Osaka. It boasts a variety of establishments to enjoy: With a base of restaurants, bars, and izakayas to draw people in, it also has karaoke and game centers, Japanese amusements to peruse after a meal or a drink. The street is always bustling with groups of friends and coworkers drinking as they browse the street, and the liveliness continues until the very dead of night.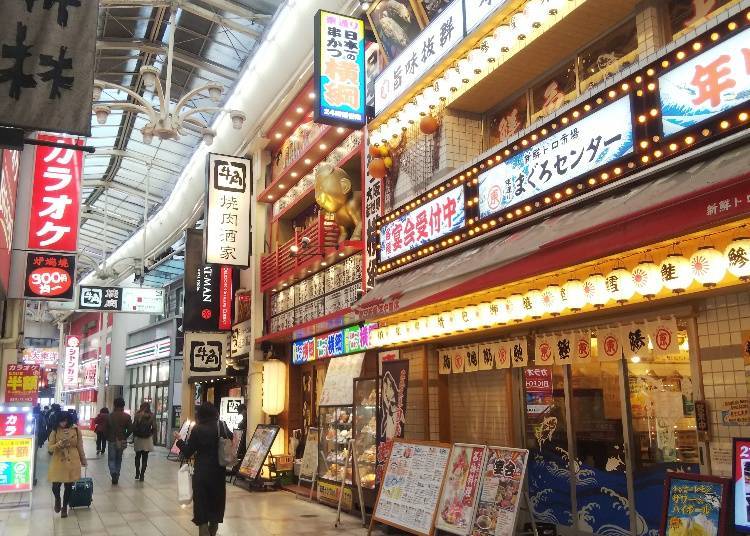 The restaurants themselves are rather diverse, as well. Ramen, Italian, Japanese, izakayas, okonomiyaki, sushi, oden, yakiniku, chain restaurants, personal restaurants – a huge variety. If you're not sure what you want to eat, a few minutes wandering the shopping street will be sure to get you interested in something. There's plenty of reasonably priced establishments, too, so you don't need to worry about stepping into them. The street is a roofed arcade, too, so you don't have to worry about the rain.
Hankyu Higashi Dori Shopping Street

阪急東通商店街

Address

2 Komatsubaracho, Kita-ku, Osaka
Hankyu Umeda Main Store: Enjoy food, culture, art, and more!
The Umeda area has a variety of department stores, but the Hankyu Umeda Main Store opened as the world's first terminal department store. This massive department store, the largest in Japan, has international boutiques with high class fashion, stores with women's clothing and kimonos, furniture, and more. The second floor is a popular food floor with sides and treats from east and west, alcohol, breads, and all sorts of other foods to delight the senses.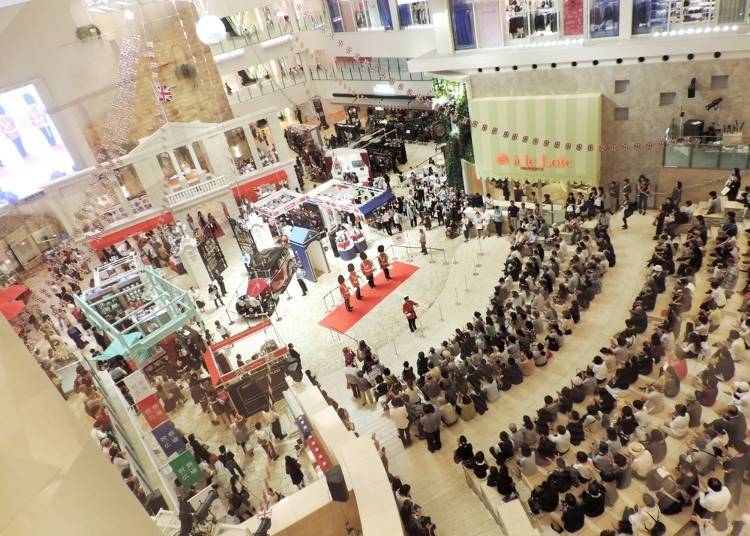 The 9th floor is an event space that holds seasonal and annual events, such as June's Okinawan Product Exhibition, July's Hawaii Fair, and December's Christmas festivities. Pictured above is the England Fair held every October, where the event ground is fashioned after Buckingham Palace. The floor also has a gallery with Japanese culture and art on display.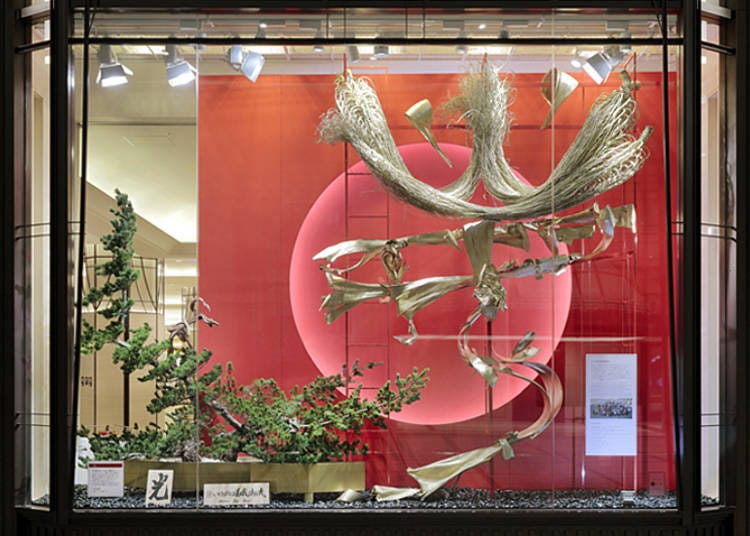 The Concourse Window on the first floor has its display change by seasonal events and themes, well known for letting passersby really feel the passing of the seasons. Hankyu Department Store's appeal lies not only in the shopping you can do there, but the way it shares a broad view of Japan.
阪急うめだ本店

Address

8-7 Kakudacho, Kita-ku, Osaka

Phone Number

06-6361-1381

Hours: Shopping/Food Court Floors 10AM to 8PM (9PM on Fridays/Saturdays), Restaurants 11AM to 10PM (Subject to change, and different restaurants have different last order times)
Closed: Varies by establishment
Text by:WEST PLAN
Book an unforgettable experience in Osaka!
Make your trip extra memorable by booking one of these recommended tours on our partner site, Voyagin!
*This information is from the time of this article's publication.
*Prices and options mentioned are subject to change.
*Unless stated otherwise, all prices include tax.
Limited time offer: 10% discount coupons available now!