อะโอโมริ/ฮิโรซากิ/ฮาจิโนเฮะ
ราเม็ง
There are many popular local yakisoba (stir-fry noodles) around the country, such as Shizuoka Prefecture's Fujimiya Yakisoba and Akita Prefecture's Yokote Yakisoba. Aoyama Prefecture's local cuisine "Kuroishi TsuyuYakisoba" yakisoba in soup, has been picked up the media in recent years. This time we visited popular restaurants in the place of origin, Kuroishi City to learn how this unique soul food was created and the secret behind its charm.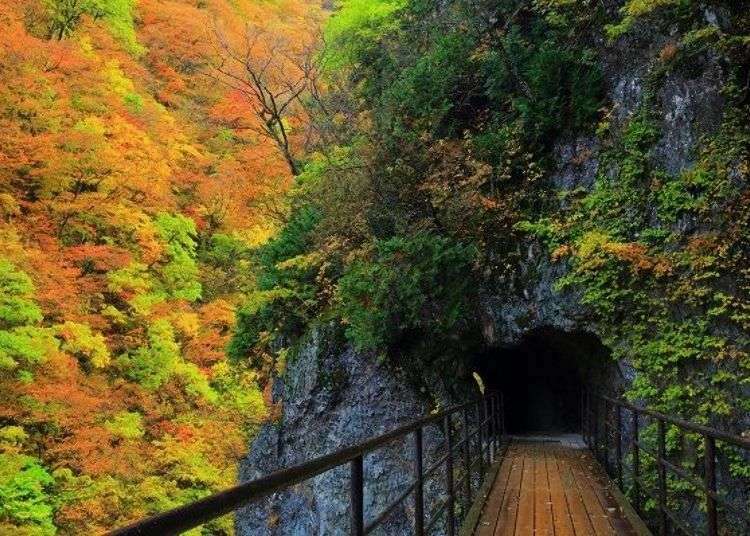 บริเวณรอบอากิตะ
แม่น้ำ ทะเลสาบ และหุบเขา
Dakigaeri Gorge (Dakigaeri Keikoku) in Senboku City located in the eastern part of Akita Prefecture is great spot to view autumn leaves. Every year from early October to early November the virgin forest turns vibrant with autumn leaves, and the contrast with the cobalt blue stream will wash away your daily stress. Here are the highlights of the one way 30 minute hiking course.
เซ็นได/มัตสึชิมะ
โมริโอกะ/ฮิราอิซูมิ/ฮาจิมันไต
นีงาตะ/ซาโดะ
บริเวณรอบยามากาตะ
บริเวณรอบอากิตะ
ฟุกุชิมะ/โคะริยามะ/อิวากิ
อะโอโมริ/ฮิโรซากิ/ฮาจิโนเฮะ
Get recommendations, exclusive deals and more from select spots & restaurants!
What's new