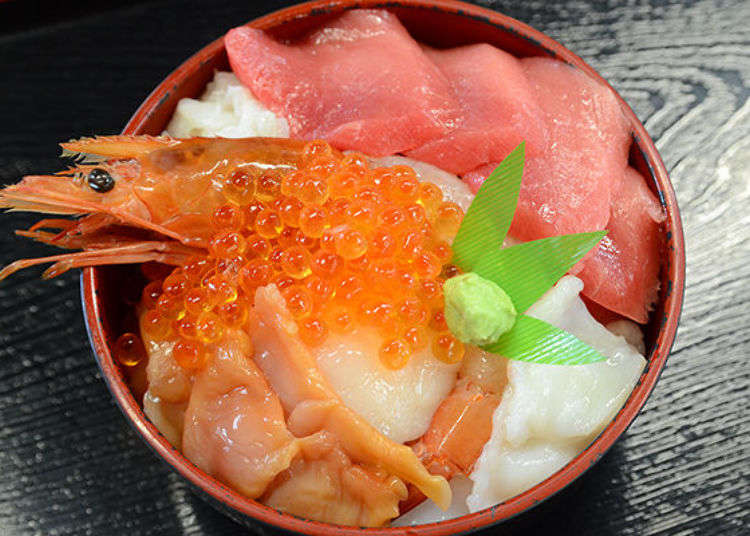 Pinggiran kota Miyagi selain itu
Sashimi
Shiogama Port in Shiogama City, Miyagi Prefecture once prospered as a base for northern ocean fisheries and still boasts being one of the areas in the nation having the largest hauls of fresh tuna. The Shiogama Marine Products Wholesale Market is the center for its distribution. The Mai Kaisen-don [My Seafood Bowl] and Jiyu Shoro [Grill It Yourself] dishes made with seafood products purchased at the market are very popular! We also tasted the Sanriku Shiogama Higashimono brand bigeye tuna which is distributed only for a limited time from mid-September to December.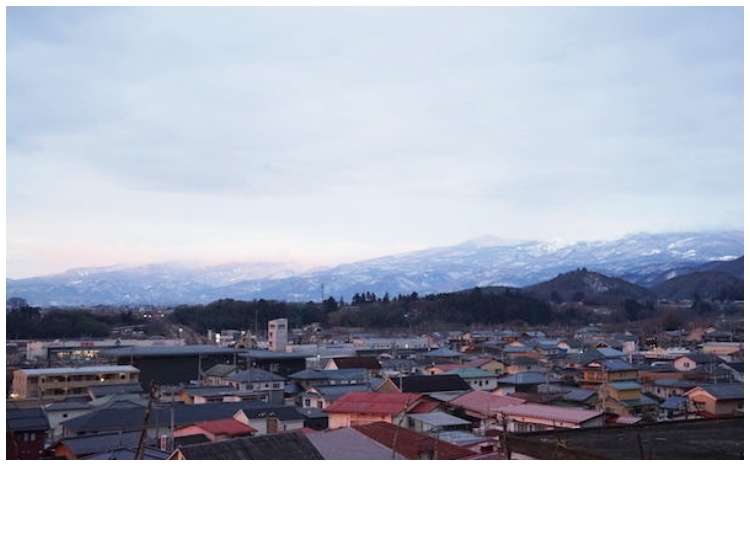 Fukushima / Koriyama / Iwaki
Onsen & Sento
Iizaka Onsen in Fukushima Prefecture is a scenic town that's particularly famous for having been frequented by famous Japanese writers and poets who undoubtedly sought rest, relaxation and inspiration. This town of rolling hills has nine communal baths, each with its own character. And as is customary in Japan, many of these onsen not only offer soothing natural baths but fine food as well. Here we will introduce some of the foremost and most relaxing hot springs in the Tohoku Region. These are exactly the spots you'll remember forever. Today they continue to overflow with tradition, have incredible gourmet dishes and warm hospitality since ancient times.
Aomori / Hirosaki / Hachinohe
Fukushima / Koriyama / Iwaki
Morioka / Hiraizumi / Hachimantai
Niigata / Sado
Pinggiran kota Akita
Pinggiran kota Yamagata
Get recommendations, exclusive deals and more from select spots & restaurants!
What's new