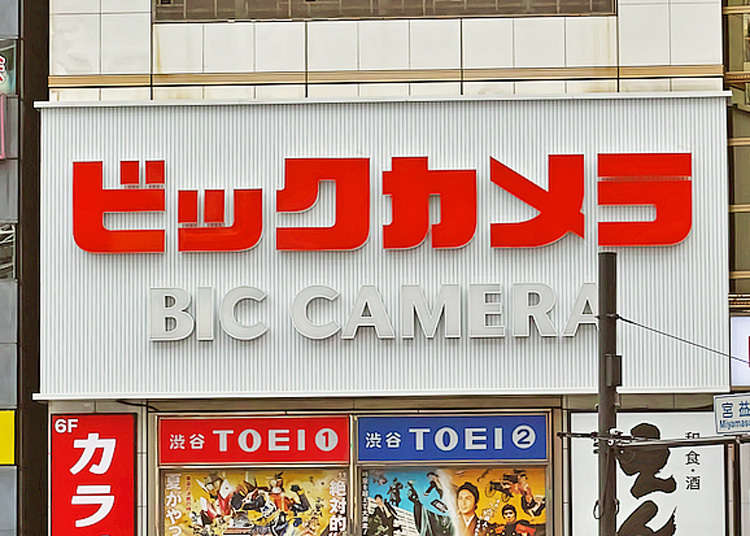 As more foreigners visit Japan, the number of drug stores in the city have also increased. Tokyo beauty products, Japanese domestic drugs and cosmetics seem to be popular with foreigners. Drug stores have a variety of medicine and beauty products so just browsing is also fun. So what products are popular?

With the cooperation of one of the major home electronics stores, BicCamera Shibuya East Store, we will introduce the Top 5 most popular medicine and Tokyo beauty products for foreigners.
Special Features of BicCamera Shibuya East Store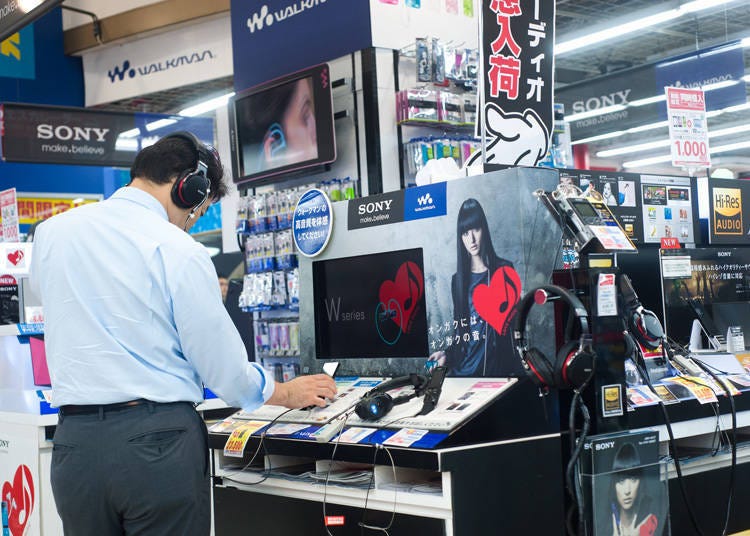 Obs70 / Shutterstock.com
BicCamera Shibuya East Store is a large store that has two buildings; the main building and the annex. It is right in the middle of Shibuya, a popular spot for tourists, and is a one-minute walk from Shibuya station. The main building has medicine, daily goods, camera, beauty appliances, and toys. The annex sells smartphones, PCs, sports goods and more.

The Apple section on the first floor of the annex building is the largest in the Shibuya area. The Apple repair counter is on the second floor where you can get same-day repairs.

Furthermore, there are many staff members who can speak English, Chinese and many other languages on the sales floor. Tax refund services are available at all cash registers.

* Condition for tax refunds on general products (excluding consumables) is a total spend of 5,000 yen and over.

So, let's see what's in the TOP 5.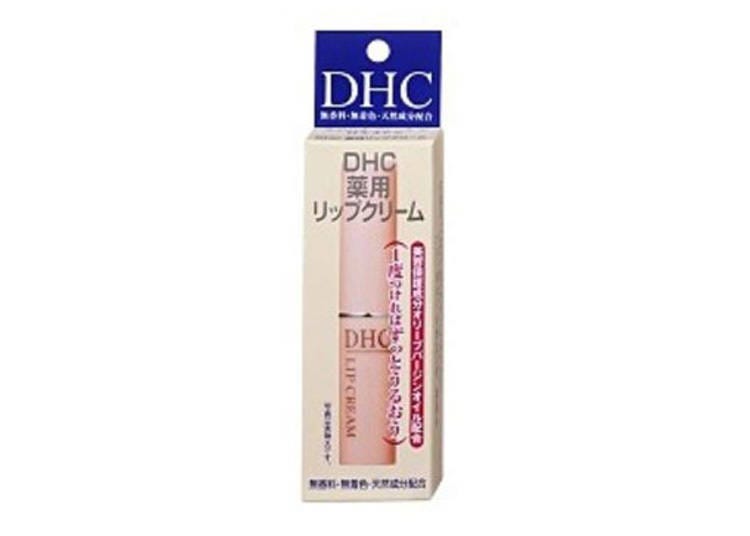 DHC Lip Balm
The DHC Lip Balm, moisturizes lips and gives them a luscious look, is an exciting entry on this list. Since it went on sale in 1992, it has sold 120 million units. The secret of its popularity is the nourishing ingredients of olive oil and aloe vera extract, licorice root extract derivative and vitamin E which protects and moisturizes the lips.

It uses an ingredient similar to sebum so it is not sticky, is gentle to the lips, and preserve its softness. It can be used before or after applying lipstick so it preserves the glossiness all day long. This is a product for those people who have used lip balm in the past but it has chapped their lips. There are people who buy this in bulk so they don't run out. According to Bic Camera Shibuya East Exit, it is popular with Chinese people.

Manufacturer: DHC
Product Name: DHC Medical Use Lip Balm
Bandai Beauty Mask "The Rose of Versailles Oscar & Rosalie Adhesive Mask"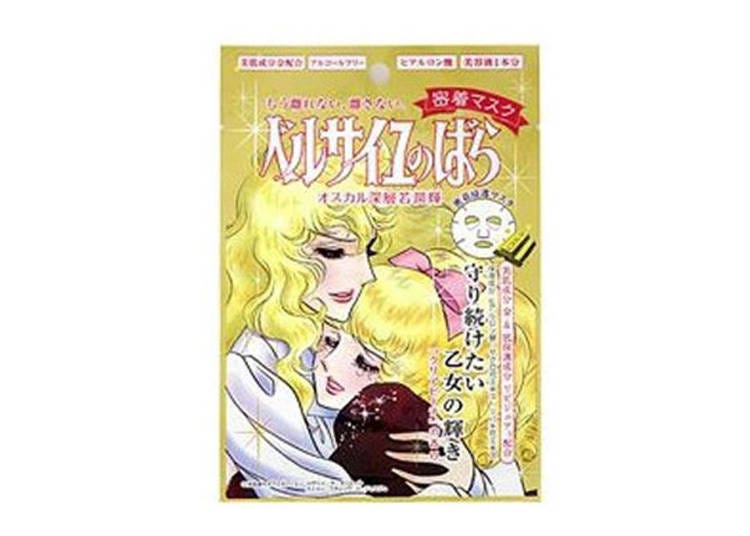 Bandai Beauty Mask "The Rose of Versailles Oscar & Rosalie Adhesive Mask"
Set before and during the French Revolution "The Rose of Versailles" is a popular manga in the 1970s based on Marie Antoinette. This beauty mask that bears the same name as the manga is selling well among foreign tourists.

The most popular of them is the beauty mask "The Rose of Versailles Oscar & Rosalie Adhesive Mask". Beauty masks are about the size of your face and are packed with beautifying ingredients to wear before going to bed. You will look forward to seeing the results the next morning.

"The Rose of Versailles Oscar & Rosalie Adhesive Mask" contains the beauty skin ingredient gold so it has a higher moisture level compared to other masks. There are three layers beginning with the well known moisturizing ingredient hyaluronic acid, as well as pomegranate extract and camellia extract. The sandwich-like structure's absorbent fibers are gentle to the skin, contain a fragrant scent and fits the face well. The clear peachy smell is sure to soothe the mind and body.

Manufacturer: Bandai
Product Name: The Rose of Versailles Oscar & Rosalie Adhesive Mask
Ryukakusan Throat Lozenges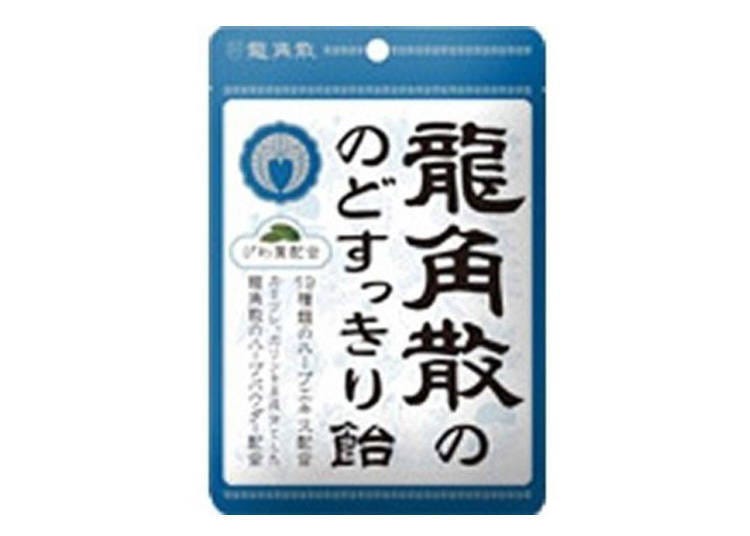 Ryukakusan Throat Lozenges
When your throat feels funny, dry, or just want to freshen up, the perfect item for that is Ryukakusan Throat Lozenges which is next on the list. It is a familiar throat candy for Japanese people. The manufacturer Ryukakusan Co. Ltd, invented a medicine called Ryukakusan more than 200 years ago. After that, they developed candy and jellies with Ryukakusan and are thriving as a specialist in products for the throat.

"Ryukakusan Throat Lozenges" is distinctive for its production method with herbs found in Japan. It uses 19 different types of herbal extracts that are gentle to the throat. The main ingredients chamomile and quince of Ryukukusan's powder are in the middle of the candy so it has the minty herb feel that lasts longer. The lozenges are useful for the Japanese dry winters. According to Bic Camera Shibuya East Exit's analysis, this is also popular with Chinese tourists.

Manufacturer: Ryukakusan
Product Name: Ryukakusan Throat Lozenges 100g
Shiseido ANESSA Perfect UV Skin Care Milk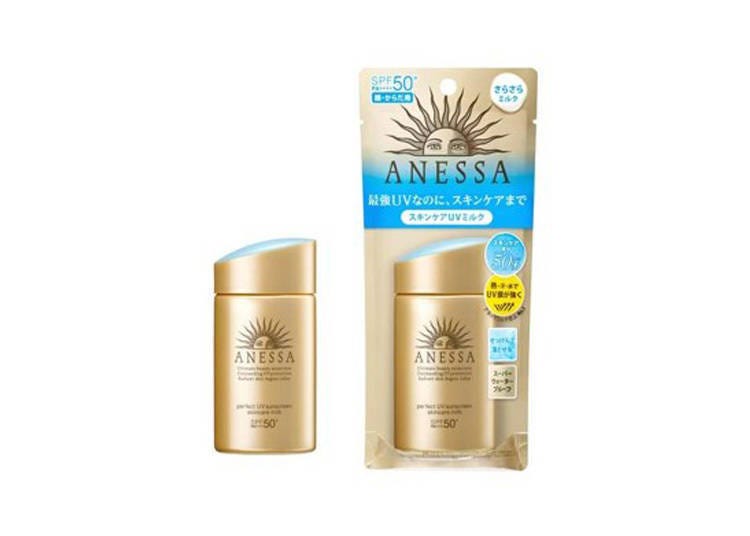 Shiseido ANESSA Perfect UV Skin Care Milk
Japanese summers are not as harsh as tropical countries but the UV rays are strong so sunscreen is needed. This is a must for women worried about their skin. ANESSA Perfect UV Skin Care Milk (60mL) is next on the list! This is a Shiseido product.

This product uses a world-first ingredient approach. When it comes into contact with sweat and water, the UV blocking coating is strengthened by the Aqua Booster EX technology. The unique effect from the thermo booster technology reacts to the heat of the sun and the UV block coating becomes uniform and the effectiveness is reinforced.

This skincare milk doesn't just cut the UV rays, it also moisturizes and protects the skin from drying with its combination of beautifying ingredients chrysanthemum extract and green tea extract. Neither greasy or sticky, it can also be used as a makeup base on the face. It is highly water-resistant so it won't come off if you go swimming. The citrus soap smell also gives a deodorant effect. This is a must-have in the summer.

Manufacturer: Shiseido
Product Name: ANESSA Perfect UV Skin Care Milk (60mL)
Takeda Pharmaceutical "Alinamin EX Plus"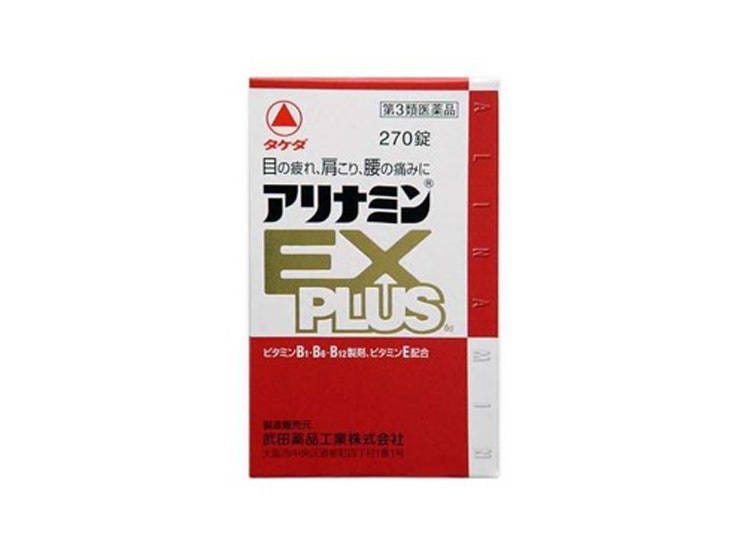 Takeda Pharmaceutical "Alinamin EX Plus"
The last entry in these rankings is Alinamin EX Plus, a vitamin supplement drink for relieving eye fatigue, tired shoulders and lower back pain. It is a medicine produced by Takeda Pharmaceutical Company. Alinamin EX Plus contains fursultiamine, a Vitamin B1 derivative developed by Takeda, Vitamin B6, and Vitamin B12, Calcium pantothenate and Vitamin E. Vitamin B1 derivative fursultiamine enables Vitamin B1 absorption which can be difficult with a regular diet.

Alinamin EX Plus is effective in relieving eye fatigue, muscle pain, joint pain (knots in shoulders, lower back, stiff shoulders), neuralgia, numbness in the hands and feet. For people who use computers at work can anticipate relief for tired eyes. It is recommended as a nutritional supplement for people who experience physical exhaustion, fatigue from illness and illness recovery, pregnancy or breastfeeding people. According to Bic Camera Shibuya East Exit's analysis, it is popular with Taiwanese.

Manufacturer: Takeda Pharmaceutical Company
Product Name: Alinamin EX Plus (270 tablets)
Check Out the Beauty Electric Appliances Section!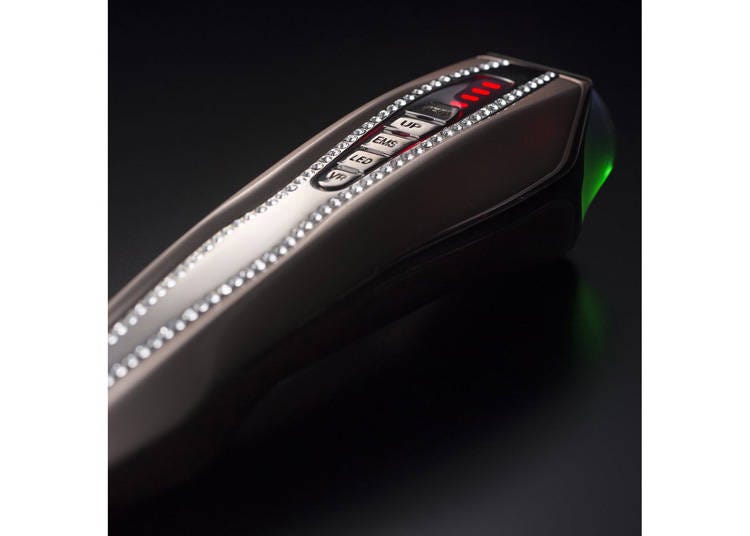 Looking at the products in the Top 5 Medicine & Beauty Goods this writer thought that Alinamin EX Plus's inclusion was surprising. I am amazed that foreigners knew about it. The other products on the list are probably items you might pick up when you travel around Japan. If you tried it and liked it, it could also make a good souvenir.

If you have time, please drop by the Beauty and Electric Appliances section on the 3rd floor of Bic Camera Shibuya East Exit and take a look. It is jam-packed with a lot of stuff ranging from Face Pointer to help you look better or an ultrasound massager for a sharper face line. Just browsing will be fun!
BicCamera Shibuya East Store

ビックカメラ渋谷東口店

Address

Address: (Main Building) Shibuya 1-24-12 Shibuya-ku Tokyo (Annex) Shibuya 1-24-10 Shibuya-ku Tokyo

Nearest Station

JR Shibuya Station Miyamasuzaka Exit or B2 Exit


Phone Number

03-5466-1111

Business Hours: 10:00 AM – 10:00 PM
Open All Year
Duty Free Requirements;
Regular items (excluding consumables): Total spend before tax over 5,000 yen (Prices after discount)
Consumables: Total spend before tax 5,000 yen – 49,999 yen
If regular items and consumables are calculated together for duty free, the total spend before tax is between 5,000 yen and 49,999 yen
Duty free is not applicable if consumed in Japan. Delivery fees or additional charges also do not apply.
Goods from the Bic Liquor Store (Alcohol Section) cannot be calculated with other items for duty free purposes.
To prevent the spread of coronavirus, business hours may vary. For the latest business hours, please check the following website:https://www.biccamera.com.e.lj.hp.transer.com/bc/i/shop/shoplist/shop008.jsp
Visiting Japan? Save with this coupon!
By Yuusuke Ito
*This information is from the time of this article's publication.
*Prices and options mentioned are subject to change.
*Unless stated otherwise, all prices include tax.