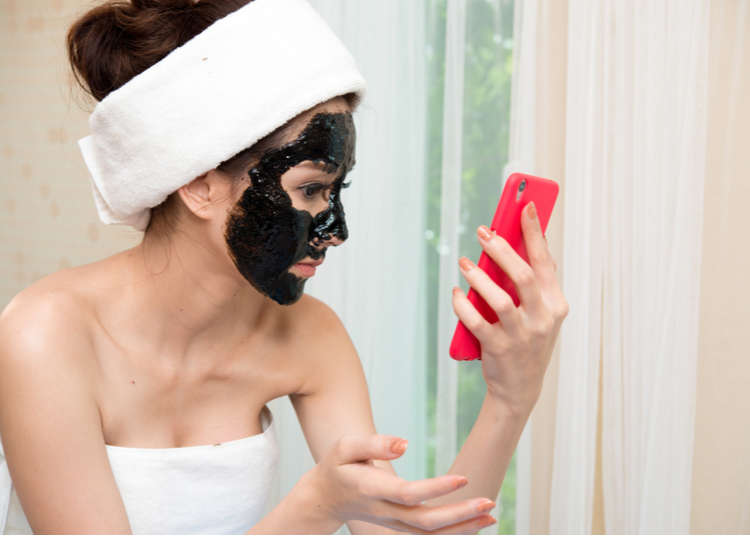 Japan is a great place to get your hands on top-quality cosmetics at very reasonable prices. So it's no wonder that pharmaceuticals are so popular amongst tourists. But what exactly are the products that everyone is raving about? Find out for yourself below!
The Drugstore May 2019 Inbound Consumer Survey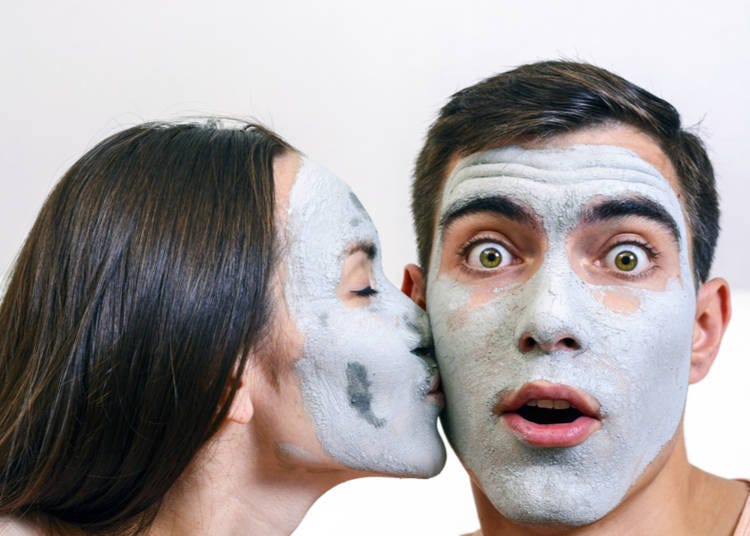 In June 2019, Japanese data marketing company True Data released results from a comprehensive look at sales data from drugstores nationwide, focusing on products purchased by overseas visitors. Below is a list of the 30 best-selling beauty products for visitors to Japan, with a closer look into the top five. Most, if not all, of these can be found at major pharmacies around Japan, such as the popular Matsumoto Kiyoshi, so make a shopping list to find your new dream cosmetics!

30. Bioré UV AQUA Rich Watery Essence (Sun Care)
29. Onaka Pill Box 60pc. (Health Food)
28. Premium Puresa Golden Gel Mask Royal Jelly 3pc. (Face Mask)
27. Arax Pitta Mask Gray 3pc. (Surgical Mask)
26. The Rose of Versailles Oscar & Rosalie La Moliere Mask 1pc. (Face Mask)
25. Sante FX VPlus 12ml (Eye Drops)
24. Freeplus Mild Soap 100g (Face Wash)
23. Sakamu Kea Liquid Bandage 10g (Antiseptic / Disinfectant)
22. Premium Puresa Golden Gel Mask Collagen 3pc. (Face Mask)
21. Skin Beauty Super Soak - Moisturizing Anti-ageing 3D Mask 4pc. (Face Mask)
20. Roihi-Tsuboko RT78 78pc. (Pain Relief)
19. Anpanman Pero-pero Candy 1pc. (Candy)
18. Pablon Gold A Powder 44pc. (Cold Medicine)
17. Anpanman Pero-pero Chocolate (Chocolate)
16. Roihi-Tsuboko RT156 156pc. (Pain Relief)
15. Premium Puresa Golden Gel Mask Hyaluronic Acid 3pc. (Face Mask)
14. Keana Nadeshiko Rice Mask 10pc. (Face Mask)
13. Ryukakusan Direct Mint Sticks 16pc. (Cough Medicine)
12. Saron Pasu Ae 140pc. (Pain Relief)
11. Ryukakusan Direct Peach Sticks 16pc. (Cough Medicine)
10. Liquid Muhi S2a 50ml (Insect Bite Relief)
9. Ezahi Glico Pop Can (Candy)
8. Liquid Muhi Baby 40ml (Insect Bite Relief)
7. Senka Perfect Whip 4.2oz (Face Wash)
6. Mushi Kiccha Dame 60pc. (Insect Repellent)
5. Curél Moisture Face Milk 120ml (Body Milk)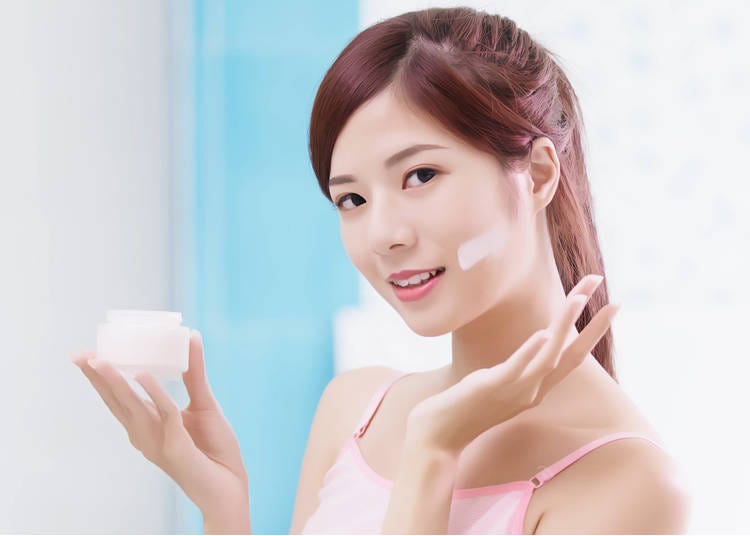 Coming up at fifth place is Curél's Moisture Face Milk, soothing and protecting the skin from any dryness. It soaks into the skin easily for a deeply moisturizing effect, using Eucalyptus extract to fortify the skin's resistance to irritation. A great product for use just before bed or as soon as you wake up.

Available at Matsumoto Kiyoshi for 1,944 yen
4. Anessa Perfect UV Sunscreen Skincare Milk 60ml (Sun care)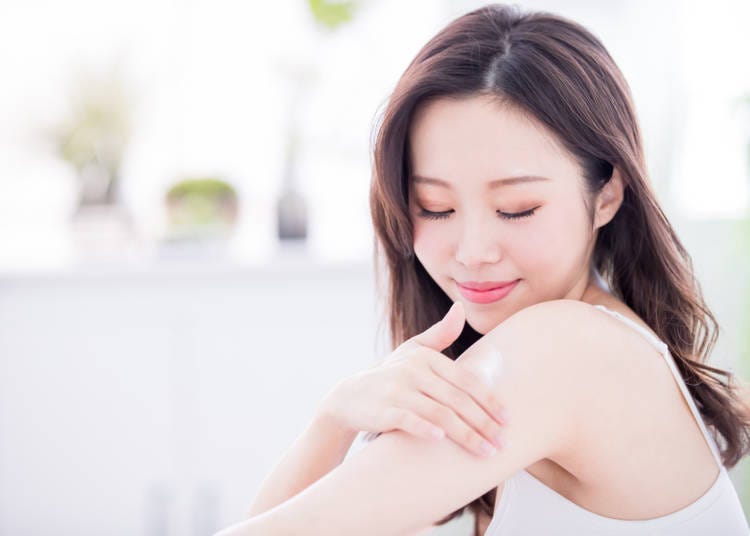 This sunscreen is all the rage in Japan. Its milky texture makes it lightweight and easily absorbed by the skin, and is said to be the strongest and most long-lasting sun protection is the Anessa series. It is ideally suited for outdoor activities and sports, as it is meant to be able to react with the minerals in sweat and water to create an even stronger layer of protection.

Available at Matsumoto Kiyoshi for 2,898 yen
3. DHC Lip Cream 1.5g (Lip Balm)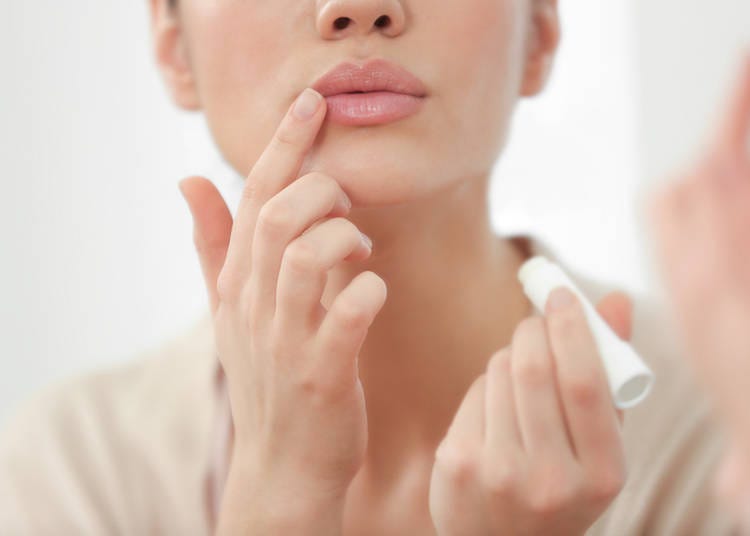 This lustrous lip balm will leave your lips feeling baby soft. With ingredients like aloe and olive oil doing their thing, this lip balm glides on easily without being greasy or sticky. It is said to be very good for extremely chapped lips and leaves no odor in its wake.

Available at Matsumoto Kiyoshi for 598 yen
2. Sante FX Neo 12ml (Eye Drops)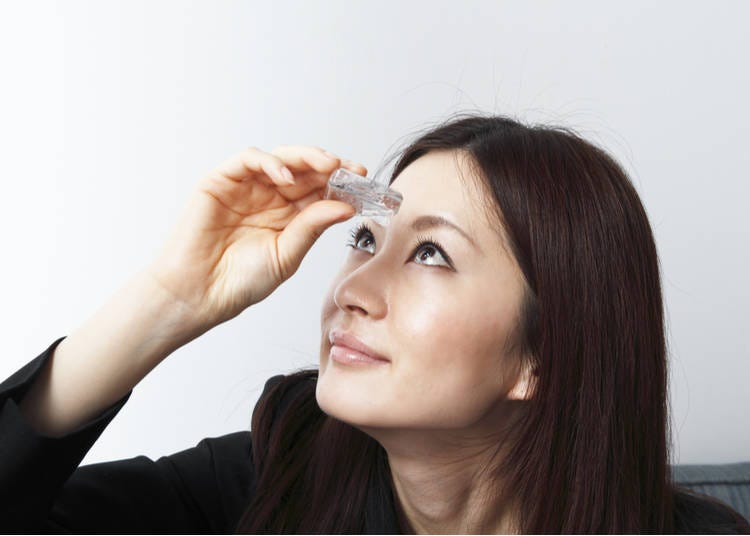 Sante FX Neo eye drops are great for those of us who spend hours in front of a screen, or are sensitive to air con and heating. These work well as a daily-use eye drop, and don't have any "cooling" or special effects, which may irritate some users. FX Neo is said to refresh the eyes by facilitating tissue metabolism to relieve tiredness and redness. Perfect to keep your eyes open at work!

Available at Matsumoto Kiyoshi for 398 yen
1. Curél Intensive Moisture Cream 40g (Face Cream)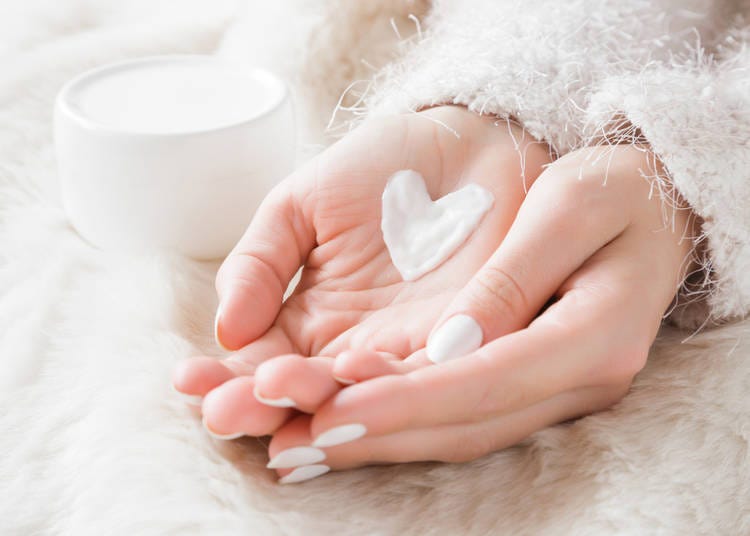 Curél does incredibly well in this ranking, making it into two of the top five positions and winning first place with its Intensive Moisture Cream! Though compared with other moisturizers it may seem a little pricey, it's worth every yen. A soft and lightweight cream that isn't oily or greasy is hard to come by, but this moisturizer certainly does the trick. Users have described it as "so gentle" and "perfect for winter". There's a reason it's the ultimate top-selling cosmetic among visitors to Japan!

Available at Matsumoto Kiyoshi for 2,484 yen

These are just some of the incredible items you can find in Japan's quirky drugstores, see what else you can find next time you're in town!
*This information is from the time of this article's publication.
*Prices and options mentioned are subject to change.
*Unless stated otherwise, all prices include tax.