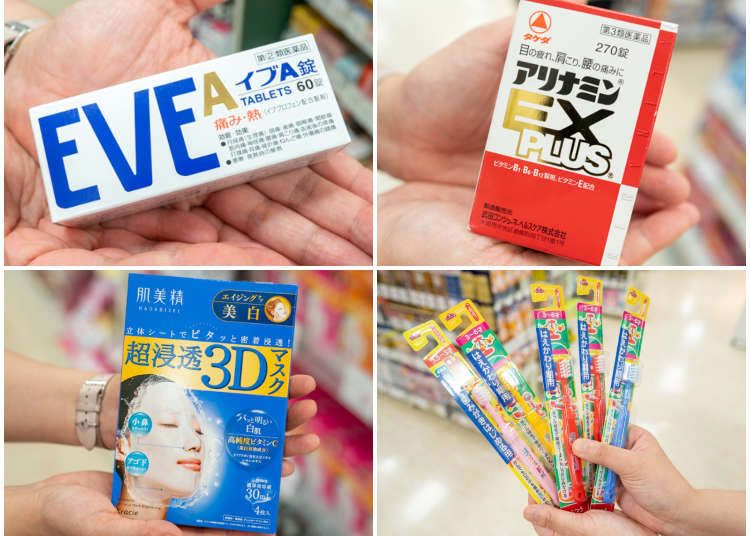 AEON Style Narita, just 20 minutes by shuttle bus from Narita Airport, is the number one inbound commercial facility in the area. It's wildly popular, especially with tourists from Asia.

Here we will introduce you to 10 of AEON Style Narita's recommended Japanese health and beauty products. Let us help you find some unique souvenirs of your trip to Japan!
Narita Glocan Urban Life, renovated in 2019
Aeon Style Narita has responded to the demand for its products by taking advantage of its location, close to Narita International Airport.

After completing renovations in 2019, the mall turned into an entertainment area where people from all over the world can enjoy their time. It focused on the needs of people from many countries, especially Asia.

Aeon Style Narita developed a wide range of daily necessities and pharmaceuticals that Japan is proud of introducing to the world.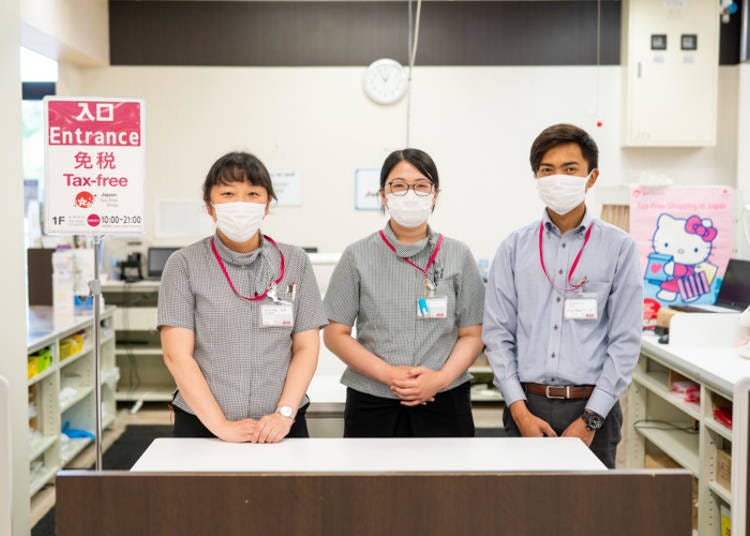 Staff at the duty-free counter on the 1st floor. They will be able to help you in several languages. Murayama, the leader (left in the picture) collaborated with this article.
1. Hadabisei Cho-Shinto 3D Mask Series: Beauty mask with high skin penetration and beautifying effects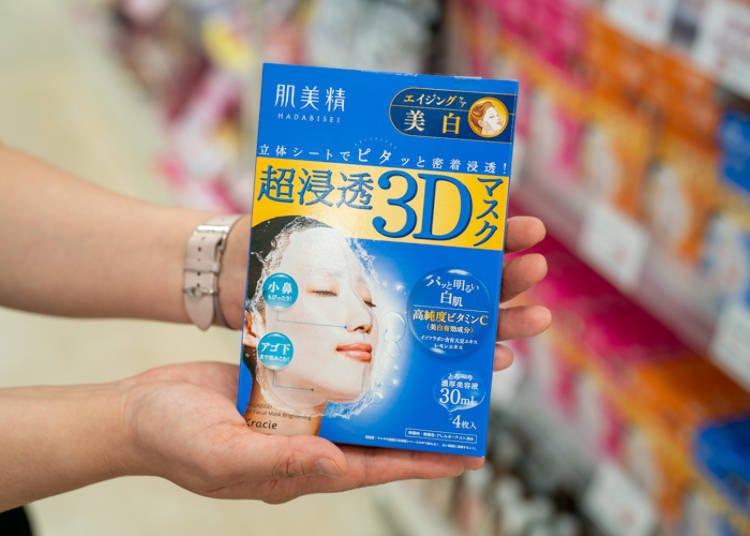 Hadabisei Cho-Shinto 3D Mask Series (4 pieces). Manufacturer: Kracie
Aeon Style Narita carries a wide variety of face packs that are popular among beauty products.

The most sought-after of them is Kracie's "Hadabisei Super Penetration 3D Mask Series." The mask is designed to perfectly adhere to the unevenness of the face, allowing for the rich jelly serum components to penetrate into the pores of the skin.

There are currently 3 kinds of masks. You can purchase your favorite among "Aging Care Moisturizing," rich in collagen, "Aging-care Brightening," containing high-purity vitamin C, and "Super Suppleness," with hyaluronic acid.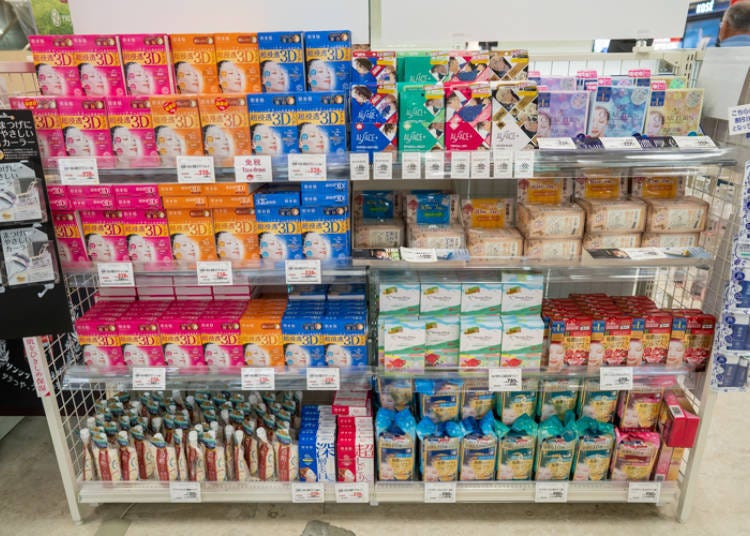 Beauty-products corner with various face-mask packs
2. Medicated Sekkisei Skincare UV Milk: Sunscreen emulsion to protect delicate skin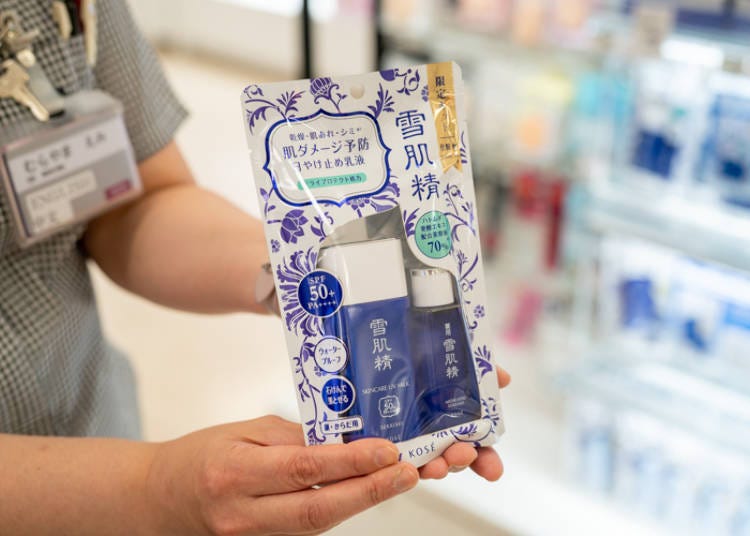 Medicated Sekkisei Skincare UV Milk. Manufacturer: Kose
The most popular sunscreen emulsion is Medicated Sekkisei Skin Care UV Milk. In addition to preventing dryness, rough skin, and age spots, the high-concentration beauty essence component protects the skin's transparency. Although it's a waterproof and sweat-resistant product, it's also popular because it can be easily removed with a face wash or body soap.

In the beauty product section of Aeon Style Narita, sales booths are set up for each brand, and advisors specialized in makeup and sales are there to help you with any question and concern you may have. Feel free to ask them.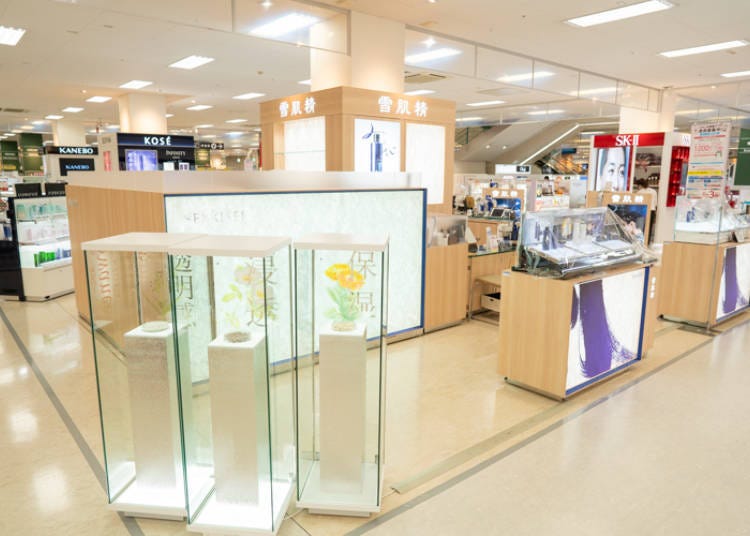 Sales booths for each brand
3. Ryukakusan Direct Stick Peach: Acts directly on your throat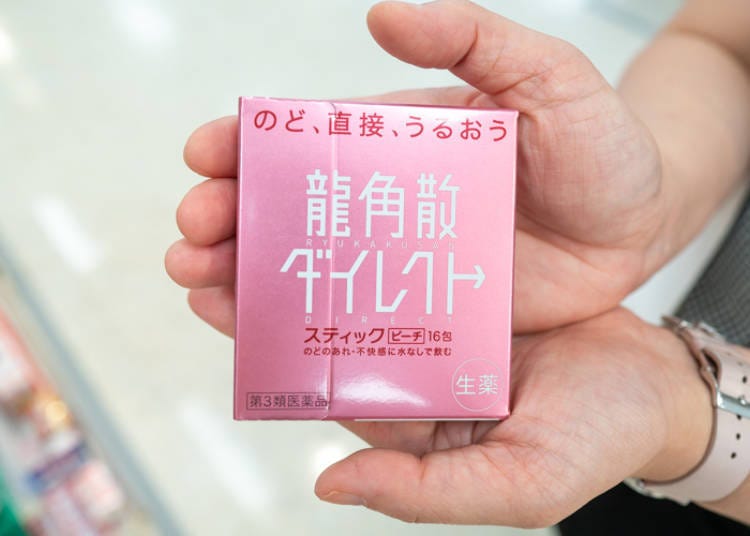 Ryukakusan Direct Stick Peach (14 packets). Manufacturer: Ryukakusan
"Ryukakusan Direct Stick Peach" is a popular medicine to relieve throat irritation and discomfort. Since it's a granular type that can be taken without water, it can be assumed anytime and anywhere. Its herbal ingredients act directly on the affected area. This product is popular among many people from several Asian countries that have problems with air pollution.
4. Liquid Muhi S: Works quickly against itching and insect bites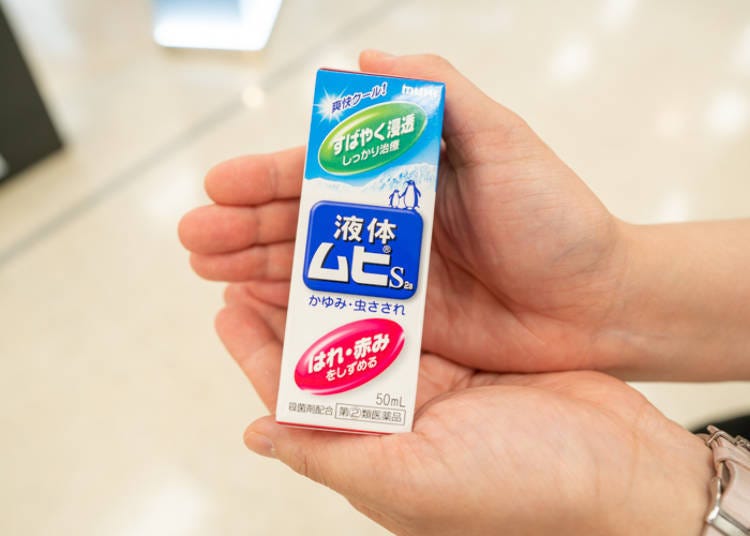 Liquid Muhi S. Manufacturer: Muhi
"Liquid Muhi S" is a popular medication effective against itching and insect bites. It contains elements that relieve itching with a refreshing feeling and others that fight off inflammation, swelling, and redness. Its size makes it easy to carry around, and it's easy to apply without getting your hands messy. Many people buy it as a souvenir.
5. Eve A Tablets: Combat menstrual pain, headaches, and fever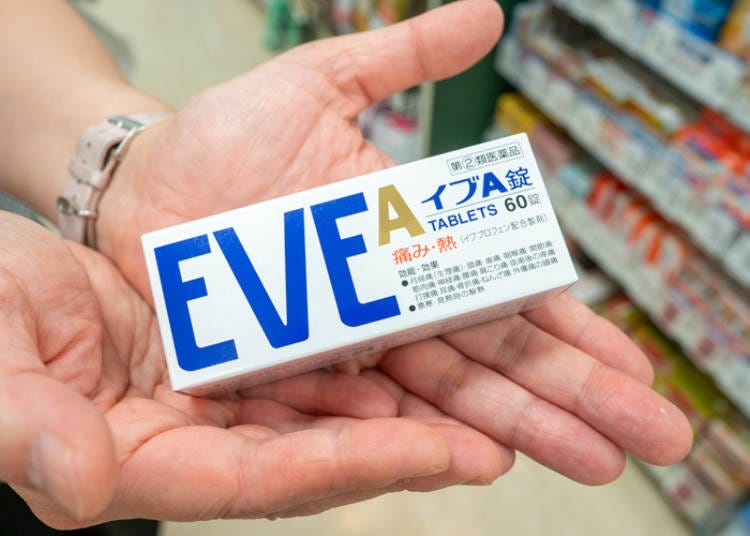 Eve A. Manufacturer: SSP
"Eve A Tablets" is a medicine that is becoming increasingly popular in Asia thanks to word of mouth. It contains analgesic ingredients effective against fever and pain such as menstrual pain, headaches, and joint pain. The tablets are small and film-coated, so they are easy to swallow and are not bitter.
6. Alinamin EX Plus: Vitamin supplement to relieve physical fatigue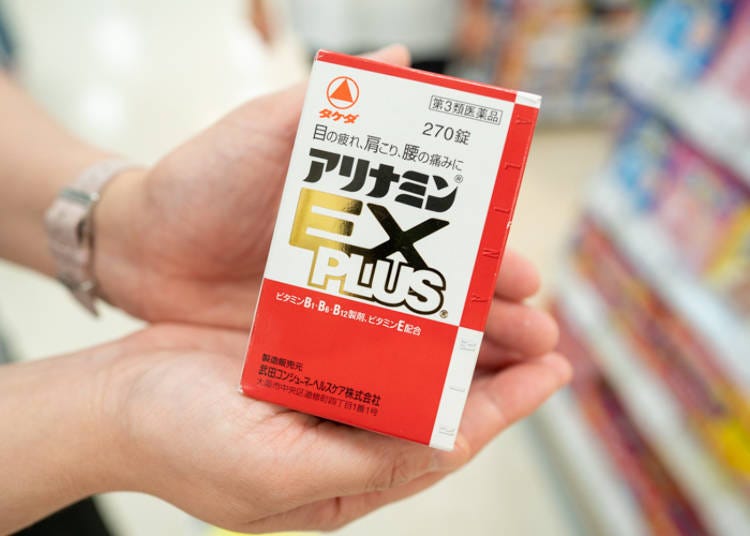 Alinamin EX Plus (270 Tablets). Manufacturer: Takeda
"Alinamin EX Plus," is a medication against fatigue. It relieves painful symptoms like eye strain, muscle pain, joint pain, neuralgia, and limb-numbness. Also, it is a vitamin supplement containing B1, B6, and B12, which also help during pregnancy and lactation and physical strain after an illness.
7. DHC Vitamin C: For your daily intake of vitamin C, indispensable for health and beauty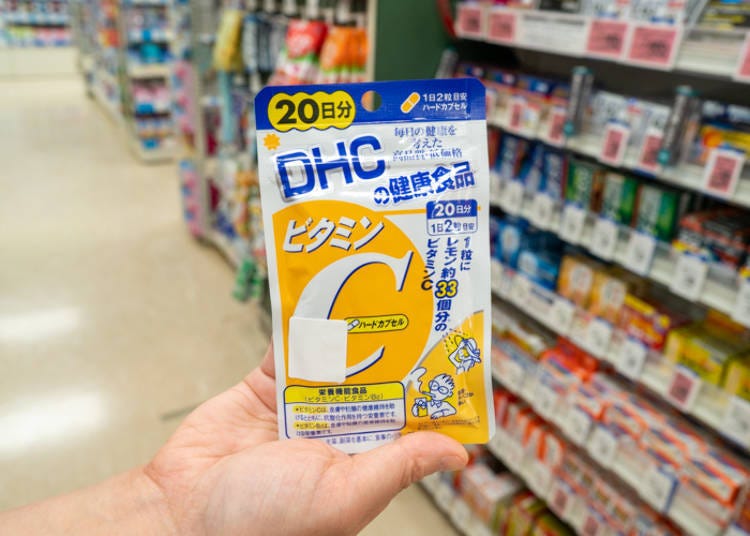 DHC Vitamin C. Manufacturer: DHC
"DHC Vitamin C" is a nutritional supplement that is indispensable in preserving beauty and health, providing vitamin C and its antioxidant effect equivalent to 33 lemons per tablet. By taking two tablets a day, you can get 1000mg of vitamin C. This product is recommended for busy people with irregular lives or those who want to improve their beauty by being healthier.
8. Kids' Toothbrushes: A popular souvenir!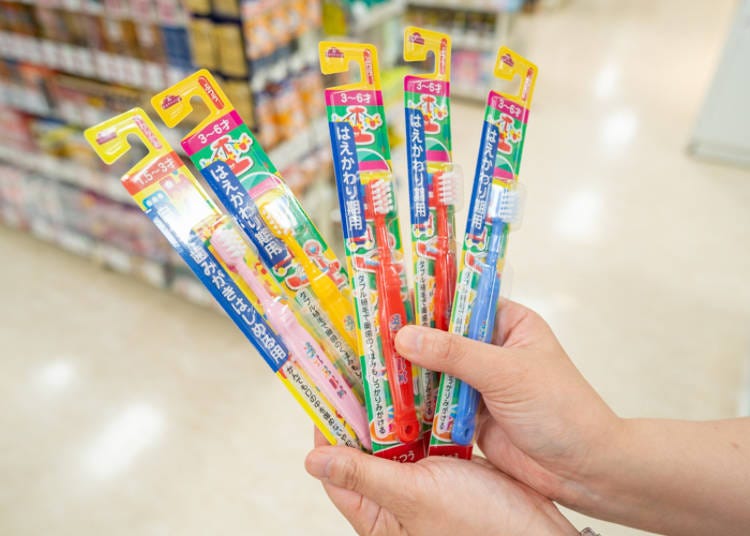 Kids' Toothbrushes
A daily necessity that also makes a popular Japanese souvenir is the "Kids' toothbrush." They come in many colors and are design for specific age ranges, like 1.5- 3 years old (for children who are just starting), 3 to 6 (for the tooth-changing period), 6-12, and so on. This is the reason why they are so popular. Many people buy a lot at once for family members and classmates.
9. Strong Wakamoto: Triple action for tummy troubles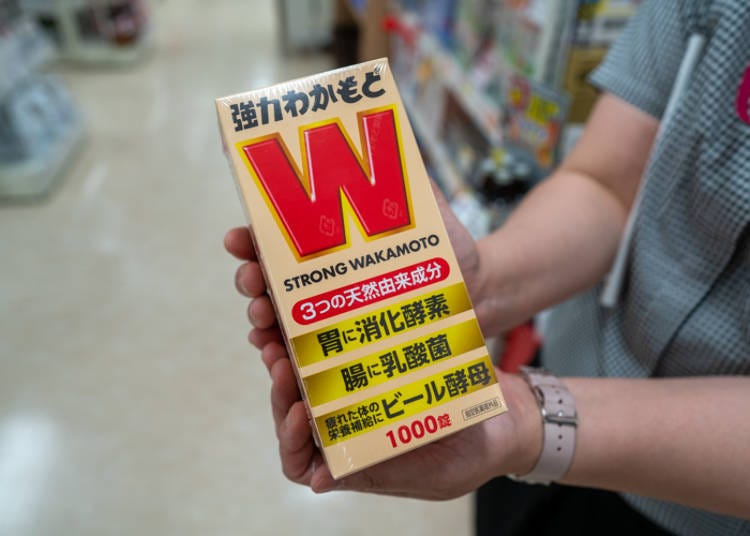 Strong Wakamoto. Manufacturer: Wakamoto Pharmaceutical
"Strong Wakamoto" is a gastrointestinal drug that is wildly popular in Taiwan. It contains three natural ingredients: digestive enzymes, lactic acid bacteria, and brewer's yeast. The medicine has a great effect on upset stomachs and constipation, and it works as a nutritious tonic. This product is recommended to those who are not feeling well in the GI tract or overeaten.
10. Tiger Stainless Water Bottles: Popular among children and adults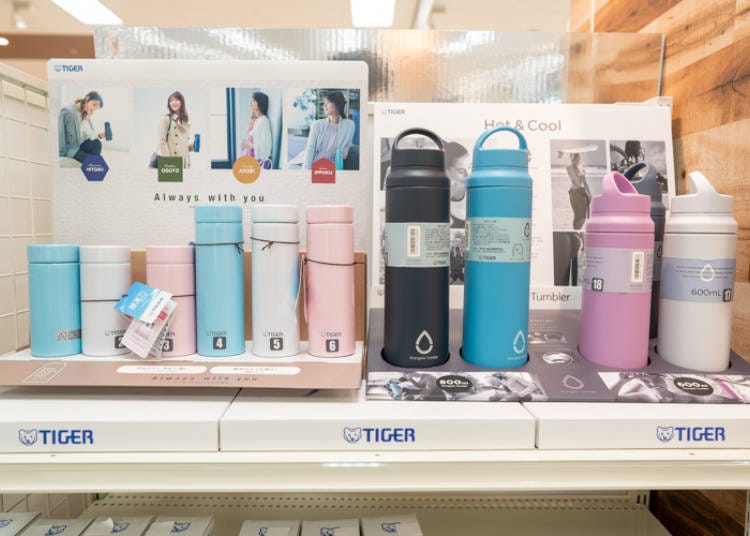 Assorted stainless bottles: Manufacturer: Tiger
Tiger's stainless bottles are popular, especially among visitors from China. It's a product that can be used by children and adults alike, with a wide variety of designs suitable not only for everyday situations but also for business. Choose your favorite among cup type, mug type, direct type, and more.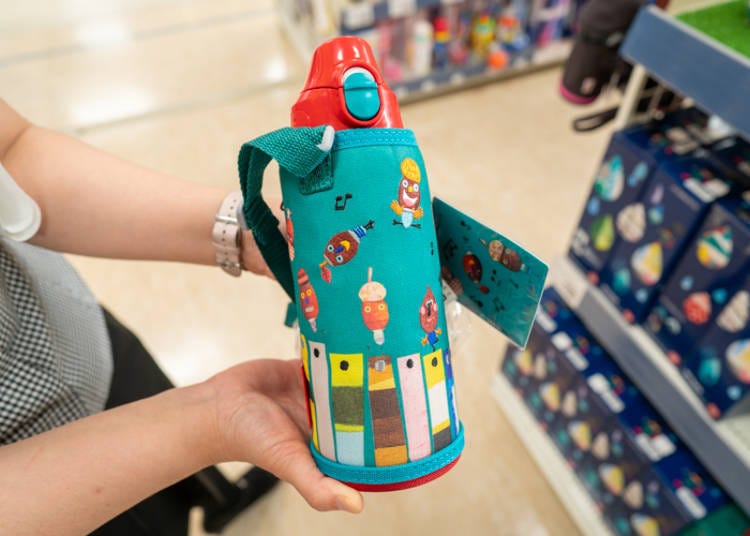 Popular children's bottle with cute design.
AEON Style Narita duty-free staff help in English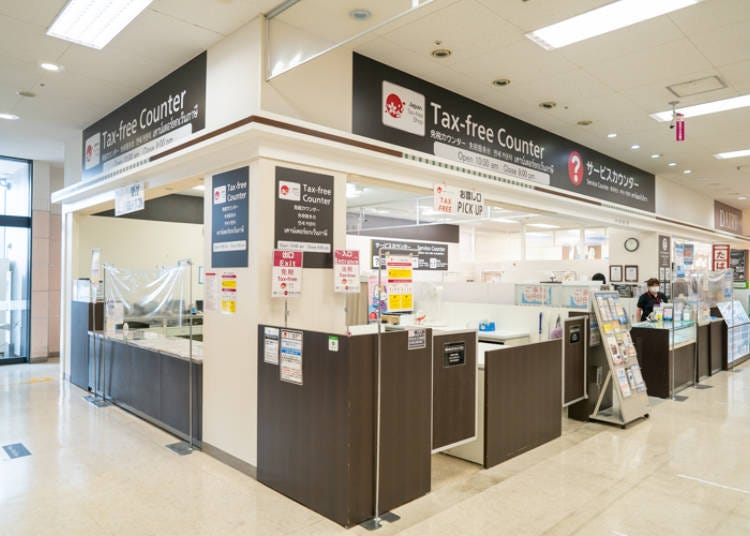 At AEON Style Narita, you can receive full support in 6 languages: Japanese, English, Chinese, Korean, Thai, and Vietnamese. At the tax-free counter on the 1st floor, multilingual staff will be happy to help you with tax-exemption procedures as well as with answering any question you may have. Feel free to ask the team if you have any problems.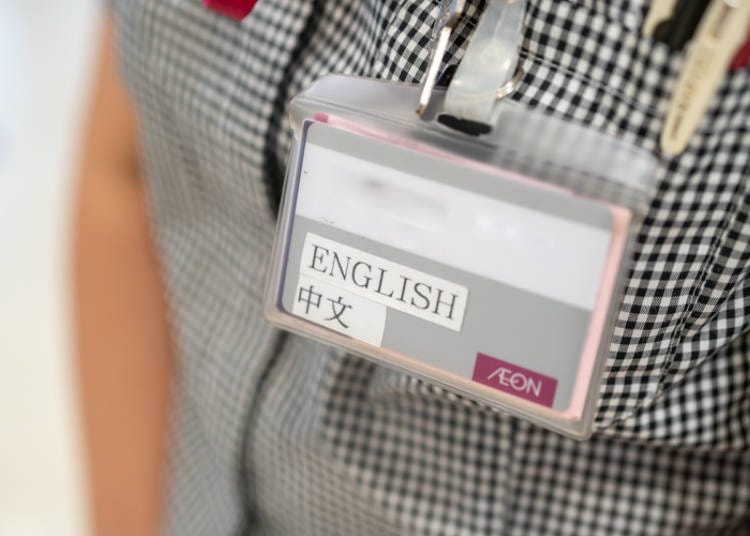 The name tag carried by the staff displays the languages the staff member can speak
Also, AEON Style Narita is introducing Mieru Tsuyaku (Visual Interpreter), a video interpretation service that connects you to an interpreter operator with a single touch. You can immediately connect with the operator and have them interpret for you in real-time while watching the video. It supports 10 languages, including English, Chinese, and Korean. It's an excellent help for visitors who have little or no understanding of Japanese.

To use, please talk to the staff carrying tablets or smartphones at the duty-free counter sales floor.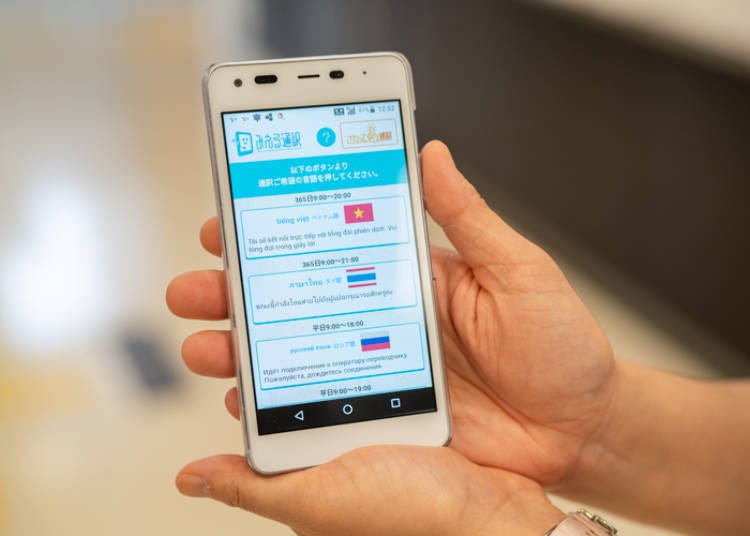 Mieru Tsuyaku video interpreting service in 10 languages, the Visual Interpreter
Enjoy shopping in safety near the airport at AEON Style Narita!
AEON Style Narita carries many other products. The mall is foreigner-friendly, so why not stopping there on the way to the airport and get something that you can only find in Japan?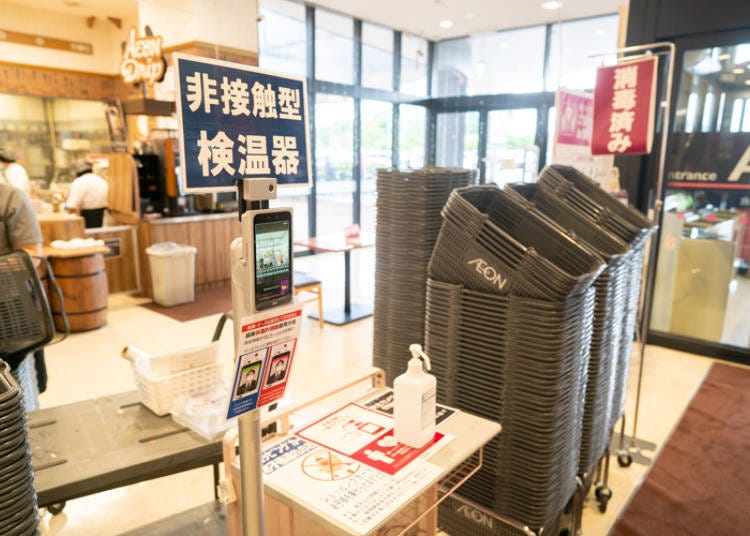 Thorough measures against infectious diseases, such as temperature check at the door, alcohol disinfection, and used shopping basket disinfection.
イオンスタイル成田

Address

24 Uingutsuchiya, Narita City, Chiba Prefecture, 286-0029

Nearest Station

Access: Approximately 10 minutes by direct bus from JR Narita station/Keisei Electric Railway, Keisei Narita Station. 25 minutes by shuttle bus from Narita Airport Terminal 2. 20 minutes from terminal 20.


Phone Number

0476-23-8282

Open: food section: 8am-11pm. Shopping section: 9am-10pm (Some stores have different hours)
Holiday: Open all year round (May be temporarily closed in may for maintenance, natural disaster preparation, etc)
Address

24, Wing Tsuchiya, Narita-shi, Chiba, 286-0029
View Map

Nearest Station

Narita Station (JR Narita Line)


Phone Number

0476-23-8282
Written by: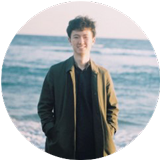 * The information in this article is as of September 2020.
*This information is from the time of this article's publication.
*Prices and options mentioned are subject to change.
*Unless stated otherwise, all prices include tax.