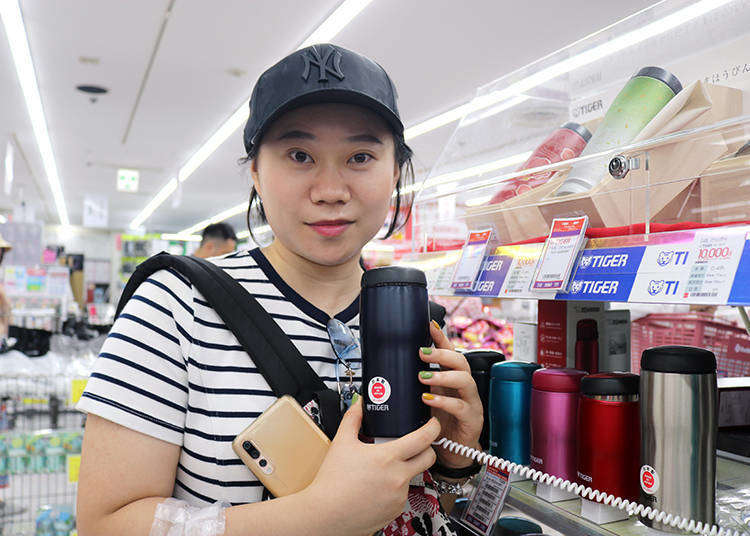 The BicCamera Namba store is easily accessible from Osaka Metro Namba and Nippombashi Stations.

As well as electronics and appliances, the 8-story retailer also sells pharmaceuticals, cosmetics, and souvenirs. With many hotels nearby, it's a popular spot for tourists. But what do they buy? Here's what a few had to say.
Repeat customers are always welcome at BicCamera Osaka Namba!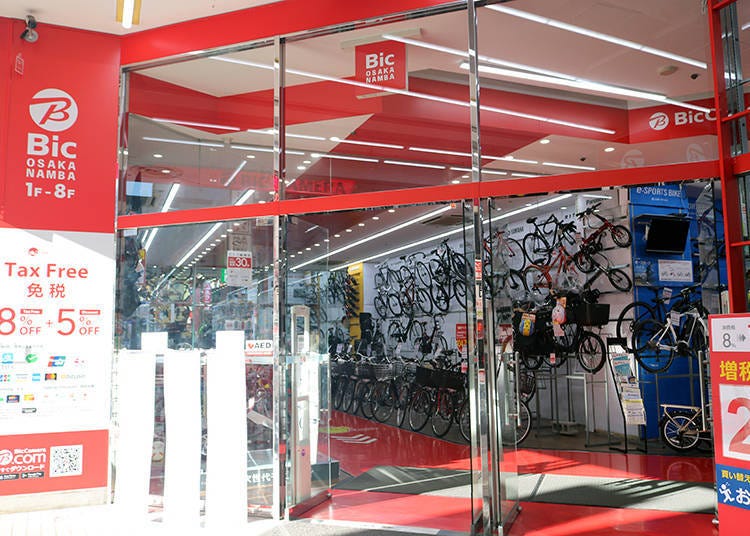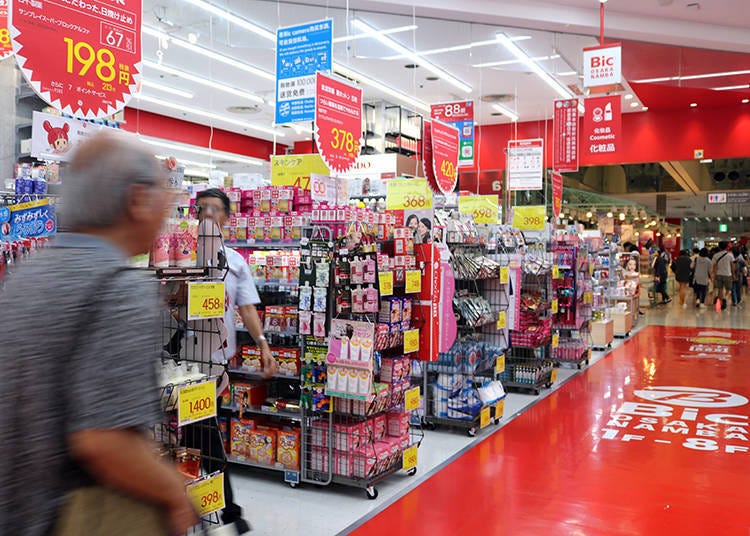 Overseas tourists often visit BicCamera's Namba store because of its convenient location. Staff members who speak English, Chinese, or other languages and their duty-free shopping services make it even easier to shop 'til you drop! Word of mouth plays a big part in Bic's popularity with tourists, and most are glad to have visited at least once, with plans to return.

We visited on a weekday, which seemed to be a trendy time for tourists from Asia. According to store manager Hiroki Yamada, "There are many foreigners on weekdays and Japanese on holidays." Open until 21:00, the store is often crowded with tourists later in the day.
A top buy among tourists: Cosmetics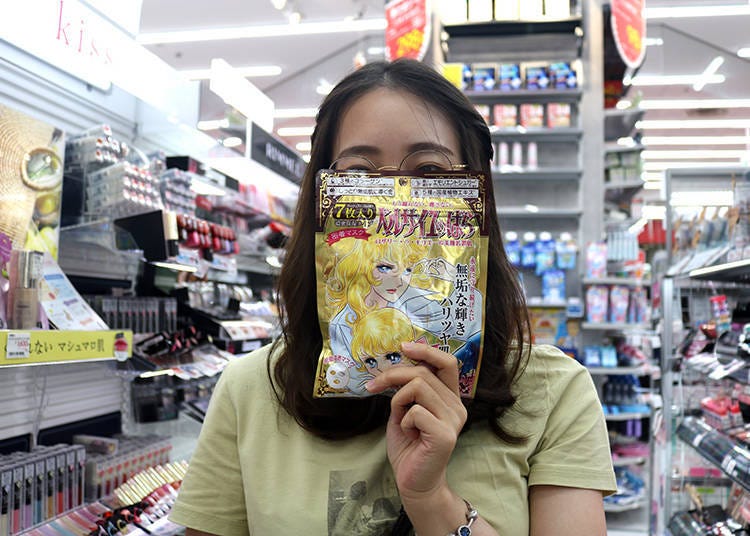 Shopping on the first floor, a Chinese woman in her 20s said, "I came here for the first time after checking online. There are so many products, and they're very cheap. These face masks are my favorite! I'm buying more because they're good for sensitive skin." She had a few different kinds in her shopping cart.

High-quality Japanese cosmetics are popular in China, and she added, "When I go to Japan, my friends ask me to buy them." In late 2018, BicCamera Namba moved its pharmacy and cosmetics are from the 5th floor to the 1st, increasing both the space and the number of products available.
Good quality and cost: Dental Floss Picks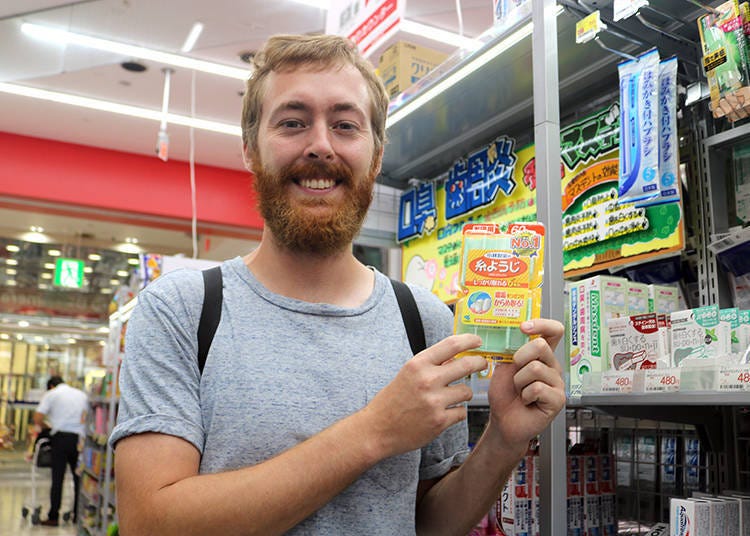 A Danish man in his 30s was buying dental floss picks. "Why did I choose this? It seems useful, and you can buy a lot at once." The store is full of practical items at a good price, and you might find something unexpected. "In fact, I came here to buy a screwdriver. My laptop broke, and I wanted to fix it," he said.

The 4th floor PC department offers a wide assortment of products, and tourists always bring full carts to the duty-free counter on the 1st floor.
Useful and popular: Steel flasks and bottles
Next, we moved to the 5th floor, where popular home appliances are located. One Chinese man said that he came to buy a flask. "I actually bought one yesterday but liked it so much I decided to buy another one."

In China, stainless steel flasks from manufacturers such as Thermos and Zojirushi are popular, so many Chinese customers buy them for their friends. It seems that a friend specified which brand and capacity he should look for.

"I've used Thermos products before, and the quality is outstanding. The heat insulation is very high. This is close to my hotel, so I often come here when I travel to Japan."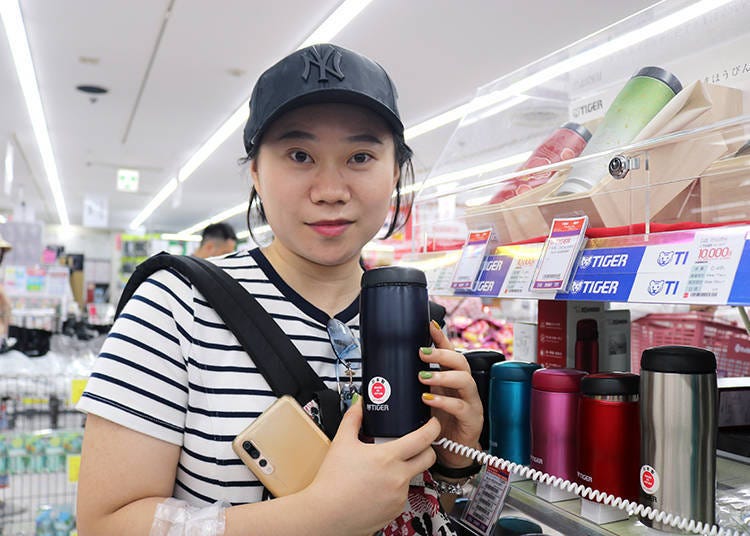 The steel flask corner is popular with customers from Asia, and BicCamera Namba has many shop assistants who can speak foreign languages and are happy to answer questions. Another woman in her 20s from Shanghai was also shopping nearby.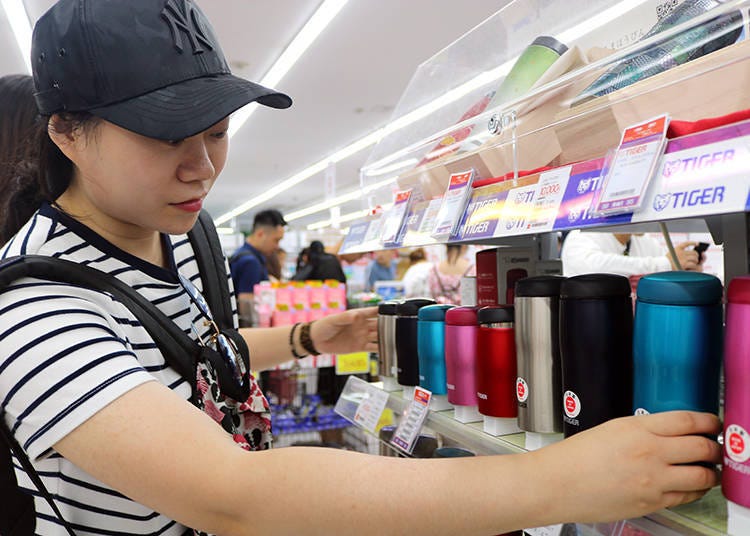 There with her mother, she said, "We came here to buy pharmaceuticals and electrical appliances. I heard from a friend that there was a wide selection of items, and they were cheap." She was eager to choose a bottle.

"Tiger and Zojirushi are popular in China and Vietnam. I came here because I wanted a Japanese one since I'm visiting Japan."

For overseas customers, not only design and function are important. They'll often choose products based on the manufacturer, online reviews, and recommendations from friends who've actually used them.
So good you'll want two! Value-priced rice cookers
Of course, home appliances are also popular. A man from China in his 20s told us, "I came to buy a rice cooker today. Japanese rice cookers are of good quality and value. I came to BicCamera Namba because the online reviews were good."

He also mentioned that he'd visited last year too. He declined to have his photo taken but urged us to take a picture of the rice cooker that had caught his eye instead. "Japanese rice cookers are very popular, and some people buy two," Mr. Yamada confirmed.
Convenient souvenir shopping at BicCamera Namba!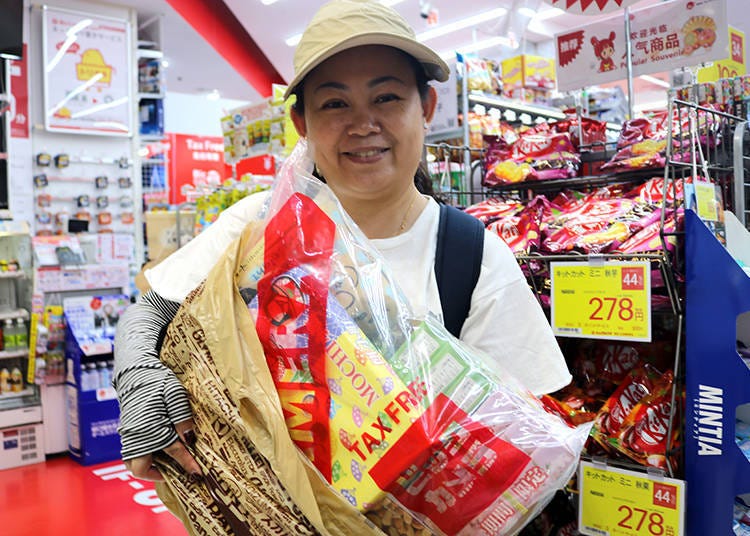 The store also has an area on the first floor for Japanese souvenirs and sake. We spoke with one woman who was buying a large number of souvenirs. "I'm from Malaysia. I came to BicCamera to buy food, watches, and souvenirs." She was in Japan to go sightseeing but added, "Because BicCamera has everything, I definitely stop by whenever I come to Japan."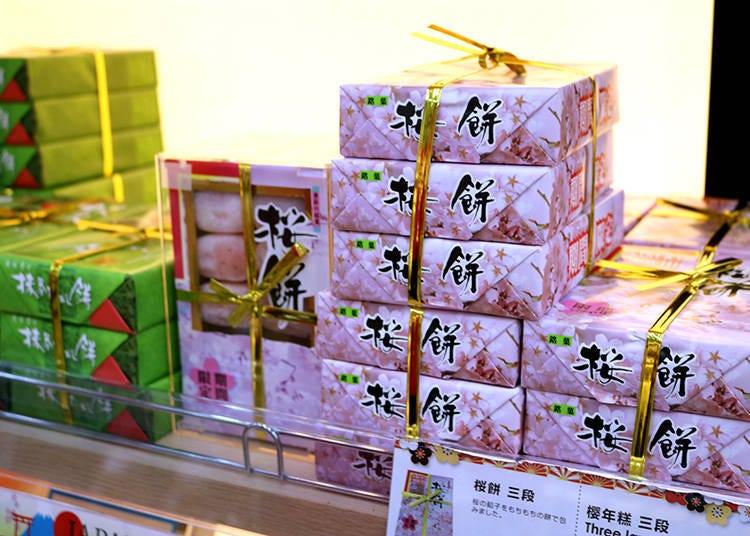 With a handful of pink boxes in her shopping bag, she said, "Children love this mochi," referring to the Sakura mochi she was carrying. According to Mr. Yamada, "The most popular souvenirs are Japanese KitKats and mochi. Ichiran ramen is also selling well." In addition to local Osaka souvenirs, items from Kyoto and Hokkaido are also available.
What other products are popular with foreign tourists at BicCamera Namba?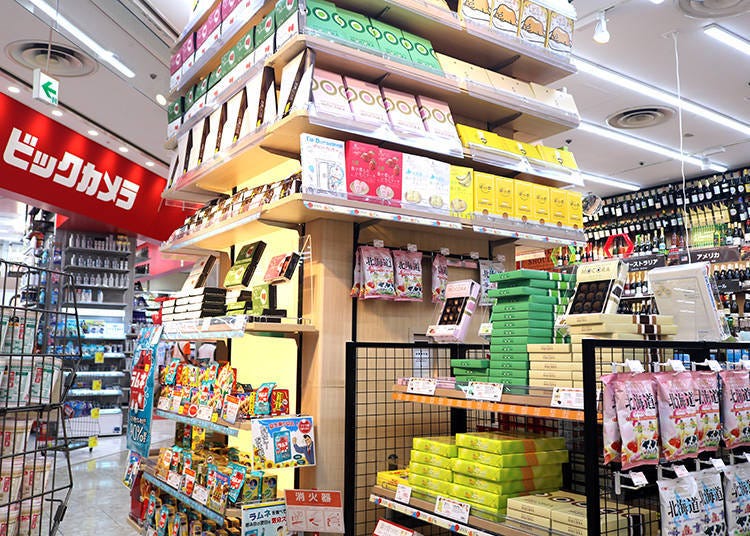 "The highest percentage of customers come from Asia, mostly China and Taiwan," said Mr. Yamada. "Stainless steel bottles and shavers are popular with Chinese, and hairdressing products such as hair dryers and facial cosmetics are popular with Taiwanese. Electric toothbrushes, rice cookers, pharmaceuticals, sweets, and souvenirs are also popular."

BicCamera Namba actively employs non-Japanese staff, and foreign language signage in the duty-free area makes it easy to shop.

In addition to tax-free counters convenient for bulk purchases, "Alipay" and "WeChat Pay" are also supported. Free Wi-Fi is available throughout the store, and many customers can be seen looking for products with their smartphones in hand. Be sure to check out BicCamera Namba!
ビックカメラなんば店

Address

2-10-1 Sennichimae, Chuo-ku, Osaka, 542-0074

Phone Number

06-6634-1111

Hours: 10:00 - 21:00. Open Daily.
Writer: Shigemi Futaki
Visiting Japan? Save with this coupon!
Show this coupon to the staff at the register to get your discount!
*This article was originally published in February 2020. Coupon codes were updated in December 2022.
*This information is from the time of this article's publication.
*Prices and options mentioned are subject to change.
*Unless stated otherwise, all prices include tax.