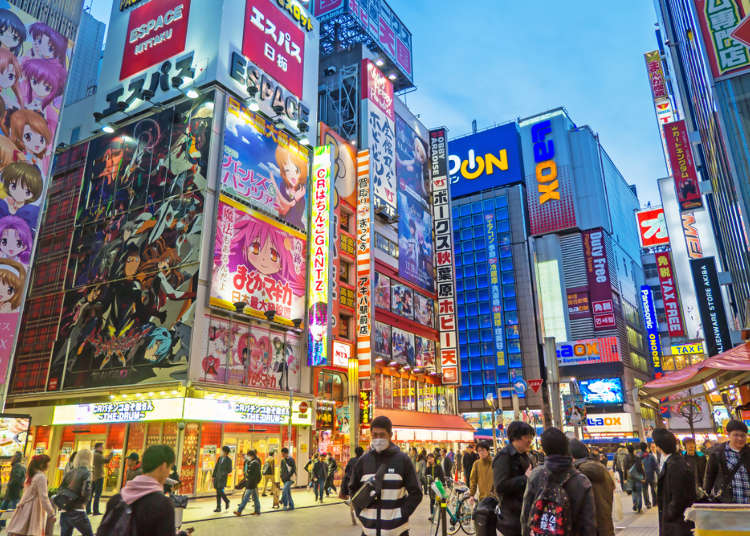 Akihabara is a town located in Tokyo's Taito Ward. A prosperous electronics haven since times past, the area has transformed itself into a sanctuary for popular Japanese subcultures, like anime, manga comics, and video games in recent years.

The latest developing hotspot many are keeping a keen eye on is the cluster of trendy cafes, shops, galleries, and other suchlike facilities that have been popping up under the elevated train tracks going from Akihabara Station to Okachimachi Station on the JR Lines.

With all that being said, here are some other easily accessible places of interest in Akihabara that we highly recommend!

main image:eakkarat rangram / Shutterstock.com
Akihabara in the eyes of local residents
Akihabara is said to have had its origins as a black market after World War II, where many street vendors would gather to hawk their wares.

The reason it came to be known as an electronics town is because there was a technical vocational college in the area. As common household appliances such as the radio and television started making deeper penetrations into the populace, the selling of these goods added vibrancy and energy to Akihabara's Electric Town.

Since computers and the internet became more ubiquitous during the 1990s, the area saw an increased focus on more specialized items tailored for tech enthusiasts.

Nowadays, Akihabara is starting to make a strong push into video games and anime-related software, cementing its hold onto its title as Japan's premier subculture sanctuary for fans of all sorts. In recent years, more office spaces have been built in the area, and trendy stores have started popping up under the elevated train tracks.

These new developments are slowly turning Akihabara into a town that is attractive to visitors of diverse ages and interests as well.
Akihabara in the eyes of foreigners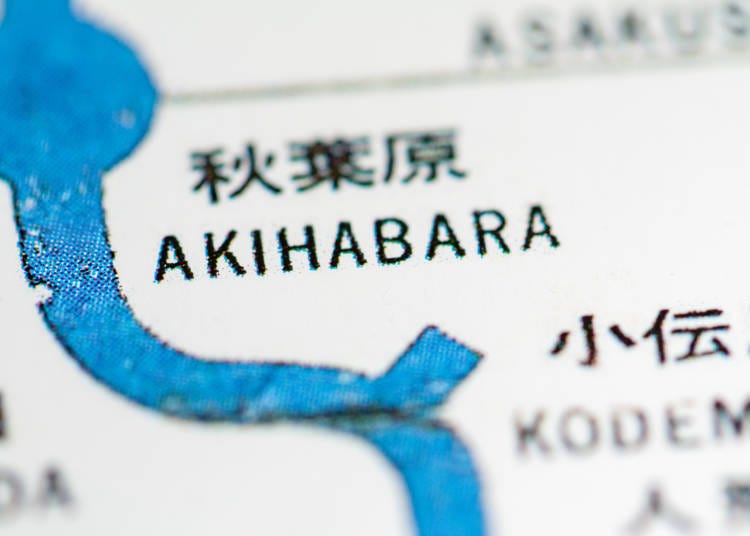 As one of the most popular towns for sightseeing among foreign tourists, second only to Asakusa, the town is affectionately known as "Akiba" by people around the world.

According to a survey in 2017 that investigated behavior traits of visitors from different countries, among the "Ranking of Towns Visited in Tokyo", Akihabara is among the top 10 destinations for tourists from Asia, Europe, and the United States. Results from the same survey show that it is also the second most anticipated town tourists are hoping to visit.

For visitors who come with the purpose of shopping for household electronics or anime, manga, and video game-related goods, Akihabara is their undisputed top pick.

With its abundance of shops and spaces that offer opportunities for visitors to come into contact with the unique strands of Japanese subculture, from cosplayer photo shoots zones to maid cafes, it really is no wonder the town of Akihabara is attracting positive international hype and attention - attention that is well and truly deserved!
From tech newbies to experts, there's an electronic appliance for everyone in Akihabara
Tooykrub / Shutterstock.com
As mentioned at the outset, Akihabara is a prosperous electronics town. After World War II, about 500 large and small electronics stores mushroomed in the area.

You could easily find shops with standard household appliances, workshops selling electronic parts that cater to a niche market, and even specialist stores carrying products from unconventional manufacturers.

As the area grew in that direction, Akihabara soon became home to the largest selection of electronic goods in the country. It was the place to be if you needed to find anything electronics-related, and this reputation earned the town a following of hardcore fans as time went by.
Akihabara as Japan's subculture sanctuary - a place to indulge in your interest in anime, manga, video games, idol celebrities, and more
InfantryDavid / Shutterstock.com
Nowadays, however, you can't talk about Akihabara without also mentioning video games, manga, anime, idol celebrities, and other subcultures such as otaku (referring to fervent fans of some person or activity, fictional or otherwise) and moe (referring to a certain cutesy aesthetics that can be applied to both fictional characters and real-life persons).

Shops selling character or idol celebrity goods are dime a dozen here, part of the reason why Akihabara is known as a sanctuary for hobbies like anime and games - subcultures that can be said to have taken flight beyond Japan and are being embraced by fans from all around the world now.

The town is also home to several maid cafes and idol stage theaters, making it a popular destination for those seeking to experience Japan's moe culture in person.
A town with cheap but delicious mid-tier Japanese food like ramen and curry rice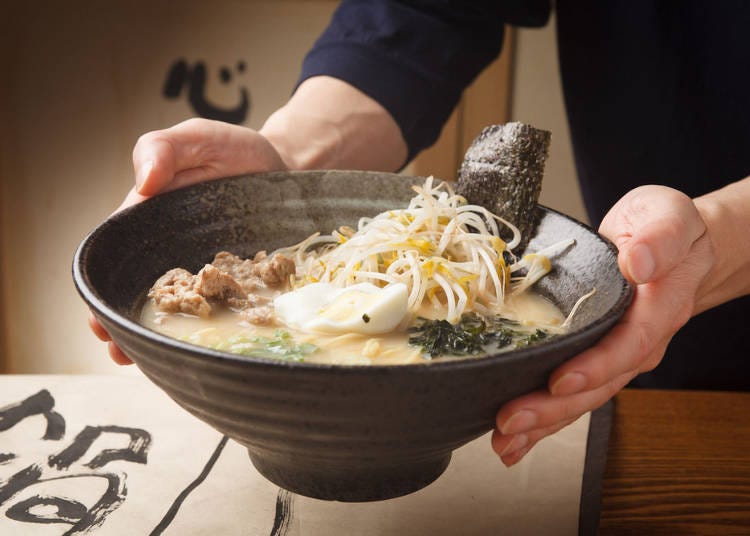 Akihabara is also a great place for good food. Among the food being served here, Japanese curry and ramen are especially popular with international tourists.

Competition for customer attention between these mid-tier restaurants is intense, and the outcome is that cheap and delicious food are widely available everywhere in town. If you're feeling like curry, step into a Coco Ichiban or Curry Shop C&C to satisfy that craving.

For ramen lovers, try the noodle broths available at Kyushu Jangara Ramen or Menya Musashi. Thinking of something Japanese but not quite the standard fare? Try some tsukemen (dipping noodles) in Mita Seimen for a change.

Besides these wildly successful and popular chain stores, you can also try out other restaurants with unique menus that can only be found in Akihabara, if that's your cup of tea!
What areas are there in Akihabara?
Akihabara Station on the JR Lines is in the center of Akihabara town, and the station is split into two major exit points - Denki-gai (Electric Town) Gate and Central Gate. Although these gates are on opposite sides of each other, they are connected by the Tozai Jiyu Tsuro (Free Road East to West). Let's take a closer look at the places that can be found in the vicinity of each gate.

Denki-gai (Electric Town) North Exit Area of Akihabara Station on the JR Lines
When you come out from the Electric Town gate of Akihabara Station on the JR Lines, you'll see the atré Ueno station building directly opposite.

Turn towards the right side and exit the station from there to come out to the North Exit area.

The large plaza here contains interesting facilities such as cafes and shops based on the popular Japanese idol celebrity group AKB48, an AKB stage theater, a Gundam cafe, and other restaurants and event spaces. Akihabara UDX, a cinema fully equipped to handle 3D films, is also located here.

Walk along the path that connects to the large Chuo-dori street and you'll pass by Akihabara Denpa Kaikan, a building with plenty of specialty shops selling things like electronics, wireless devices, character goods, and more.
Electric Town South Exit Area of Akihabara Station on the JR Lines
After coming out from the Electric Town gate of Akihabara Station on the JR Lines, turn left for the South Exit area.

This will put you into contact with Yamada Denki Labi Akihabara - a computer specialist store; Akihabara Radio Kaikan, a building that has most of its tenants focusing on plastic models, figurines, and idol celebrity-related goods; as well as the Manseibashi bridge, which is connected to the Kanda Station area.
Chuo-dori Area
The Chuo-dori area is accessible from both the North and South Exits of Akihabara Station's Denki-cho gate on the JR Lines.

As you walk along this busy street, you'll pass by large electronics stores such as Laox, Onoden, and Bic Camera as well as major anime merchandise and character goods retailers like Animate, Sofmap, Mandarake, Toranoana, and others.

This is the area that most people associate with the Akihabara name. Every Sunday, this street transforms into a vehicle-free zone for pedestrians, further adding to the usual hustle and bustle.
Central Gate & Showa-dori Gate Area of Akihabara Station on the JR Lines
On the opposite side of the Denki-cho gate is the Central gate and Showa-dori gate. These are the gates that passengers taking the Tsukuba Express, Tokyo Metro Hibiya Line, and a few other lines will exit from after disembarking from their trains.

The North Exit area of this gate is where Yodobashi Camera Akiba, a landmark of Akihabara can be found. The building where this major electronics retailer is located doesn't just deal with electronics, too. In the large complex, you'll also find bookstores, apparel shops, restaurants, and other stores selling various essential goods.

The South Exit of the Central gate is also a short five minutes' walk away from Iwamotocho station on the Toei Shinjuku Line.
How do I get to Akihabara?
Akihabara is an interchange of sorts for passengers coming and going from commuter towns in the suburbs of Saitama, Chiba, and Ibaraki. Plenty of main routes ply through town, making it very accessible from different places.

The area around the station itself is also a thriving hub of development and activities. According to station-specific passenger numbers (from 2017 statistics provided by the National Spatial Planning and Regional Policy Bureau of the Ministry of Land, Infrastructure, Transport and Tourism), Akihabara Station on the JR Lines is one of the top 15 train stations of Japan in terms of human traffic, with about 480,000 people passing through its gates every day.

Trains
・There are five train lines used by three major railway companies in Akihabara Station. It takes about 52 minutes on the Keisei Skyliner, including a train transfer at Nippori Station, to reach this station from Narita Airport.
・If you're coming from Shinjuku, it's about 13 minutes (one transfer) to 20 minutes (direct route).
・From Tokyo Station, it's about five minutes, and from Ueno Station, three minutes.
・For those of you landing at Haneda Airport, you'll reach in about 40 minutes.
・There are direct trains from Akihabara to Shibuya, and you're directly connected to Chiba as well with the Sobu JR Line.
・Going towards Ibaraki instead? Hop on a Tsukuba Express for a straight trip with no transfers needed. And the same line directly connects Akihabara with Asakusa.
Akihabara Station certainly feels like one of the Kanto region's major transport centers in all but name.

●Routes Available
JR: Yamanote Line, Keihin-Tohoku Line, Sobu Line
Tokyo Metro: Hibiya Line
Metropolitan Intercity Railway Company: Tsukuba Express
* Suehirocho Station on the Tokyo Metro and Iwamotocho Station on the Toei Shinjuku Line are within walking distance from the station as well. Including these two lines in your transport options will expand the coverage by quite a bit.

Bus
Use metro buses to access neighboring stations such as Komagata Station on the JR Lines or Kasai Station on the Tokyo Metro Tōzai Line, although you won't get much coverage on major tourist hotspots if you stick to buses as your only transport option.
You will, however, be able to reach farther destinations such as the Osaka and Tohoku regions via highway or overnight buses.


Article written by Miyuki Yajima. English translation by Huimin Pan.
*This information is from the time of this article's publication.
*Prices and options mentioned are subject to change.
*Unless stated otherwise, all prices include tax.