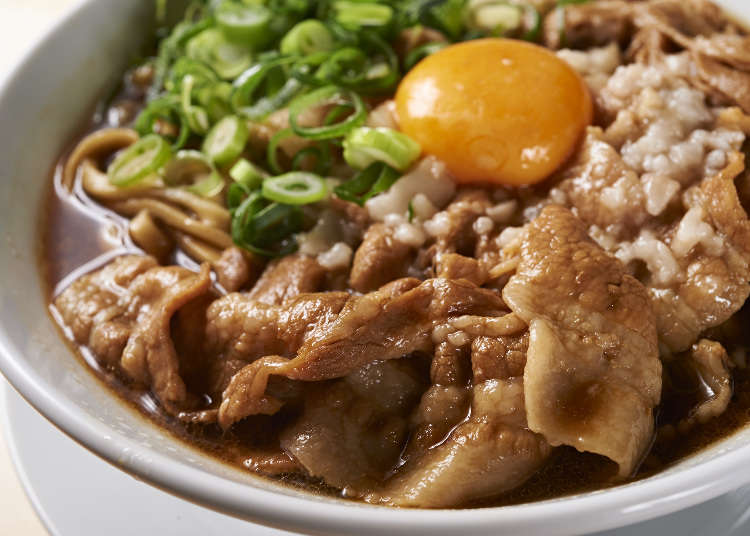 Akihabara is often thought of as a sacred place for Japanese subculture, however it is more than just that. It can also be thought of as a fierce battleground for all kinds of unique ramen shops!

Today, we'll look at 5 ramen shops, as recommended by Taku Kimura of "Ramen Kai no Kimu Taku," who has served as editor in chief of many ramen magazines, and eats up to 350 bowls of ramen per year from all over the country. From shops you can visit at midnight, to "Jiro-kei" ramen, to more unusual varieties, there is sure to be something that will catch your eye!
1. RAMEN TEJINSHITA DAIKI: The Perfect Pairing of Homemade Noodles and Flavorful Chicken Soup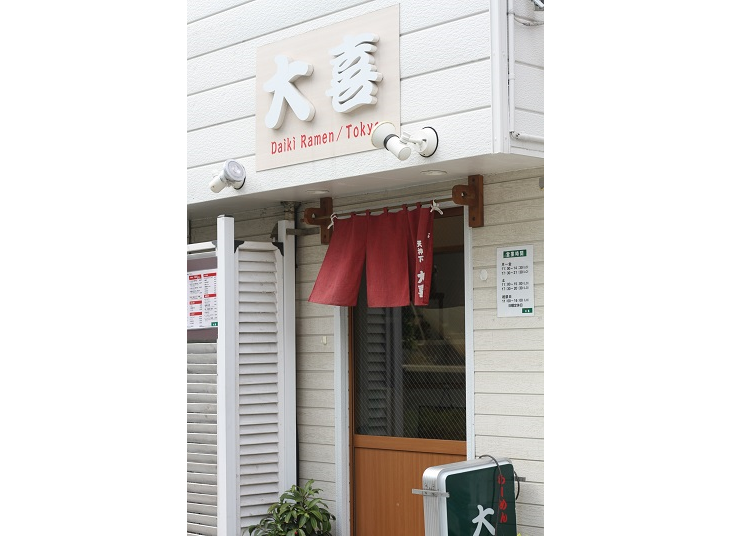 Ramen Tenjinshita Daiki is a shop located right next to the Yushima Tenjinshita shrine, a shrine famous for scholars. Since its opening in 1999, this shop has become one of Tokyo's leading shops with a number of fans who love it for their innovative menu options, such as seasonal ramen, and a newer style of ramen incorporating natto (fermented soybeans) and ume (pickled plum).

Today we would like to introduce the staple menu item of the shop, the Torisoba Hosomen Shio (850 yen, tax included).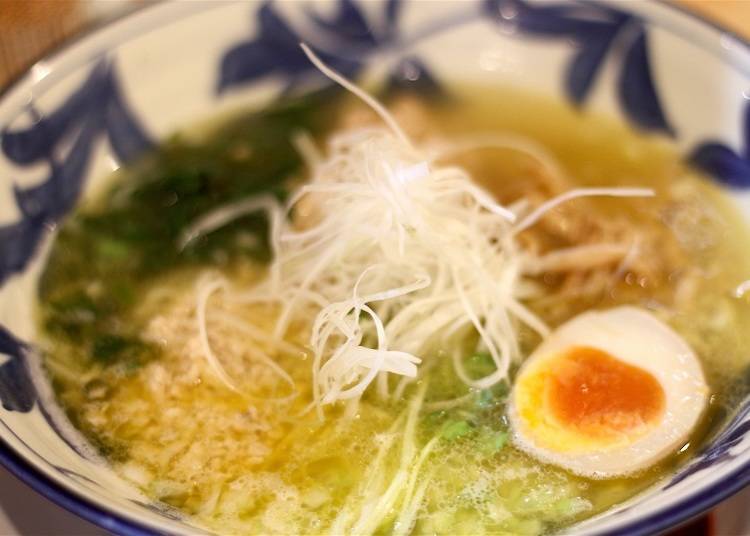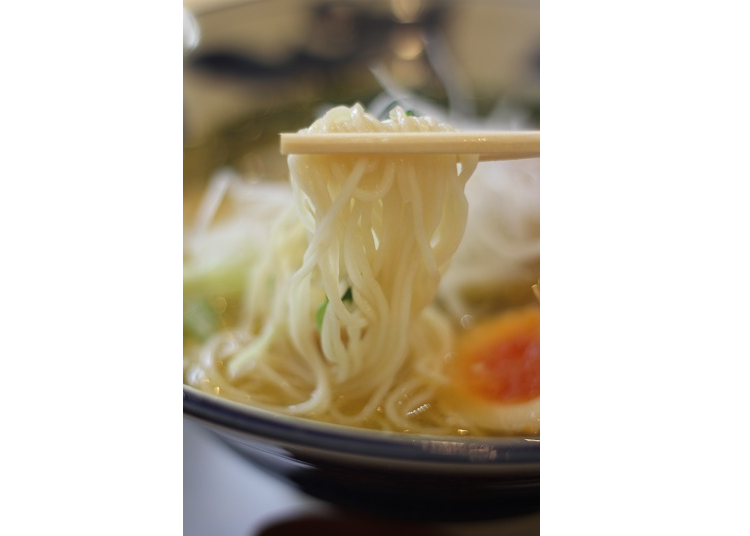 The soup broth is clear, shimmering as if flowers were blooming right on the water's surface. It tastes even better once you take your first sip. The flavor of the chicken is strong and condensed, delightful in both taste and smell.

The homemade noodles are thin and elastic, and pair perfectly with the soup.

The shopkeeper views every ingredient as a "yakumi," a Japanese condiment which accents the flavor. The juiciness of the chicken slices, the aroma of the chopped chrysanthemum greens, the flavor of the minced chicken, the refreshing radish sprouts... It is a delicate taste unique to a shopkeeper who has studied Japanese cuisine for many years, and one to be appreciated through all five senses.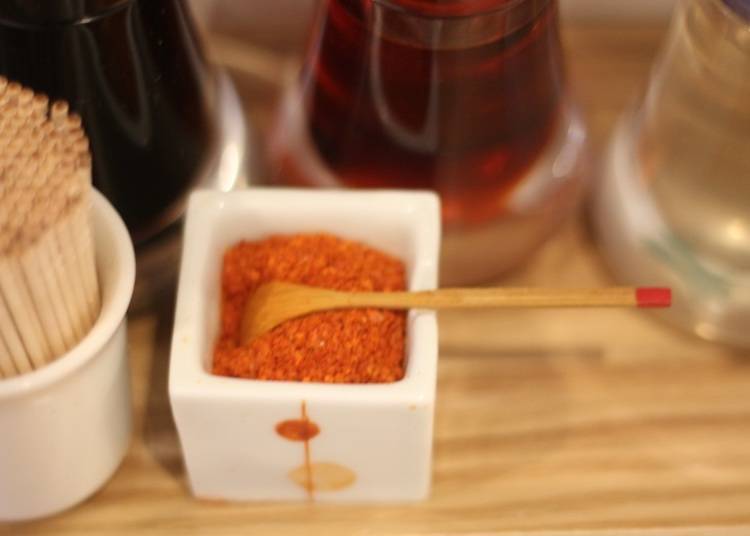 If you want to enhance the flavor further, try some hot pepper! This pepper adds a bit of spiciness without overpowering the taste of the soup.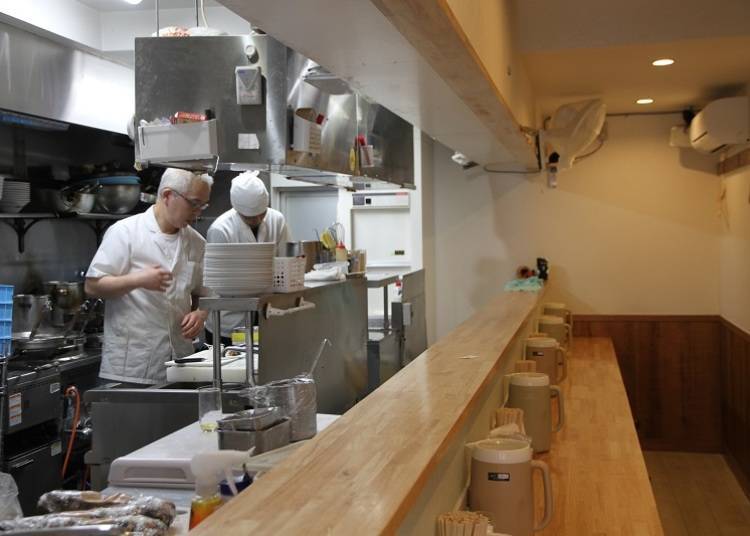 The shop is clean and bright with a wooden interior. There is also an English menu available, which you can request before purchasing your meal ticket.

While thick, pork bone ramen may be the most popular ramen of recent days, if you really want to try some original "Tokyo ramen," then this light yet powerful clear chicken broth is where it's at. If you find yourself in the Akihabara area, this is one great shop you will not want to miss out on!
らーめん天神下 大喜

Address

2-4-4 Taito, Taito-ku, Tokyo 110-0016

Nearest Station

Access: 7 minutes from Akihabara Station, 1 minute from Suehirocho Station


Phone Number

03-3834-0348

Hours:
Mon~Fri: 11:00AM~3:00PM (L.O. 2:30PM); 5:30PM~10:00PM (L.O. 9:30PM)
Sat: 11:00AM~3:30PM (L.O. 3:0PM); 5:30PM~9:00PM (L.O. 10:30PM)
Holidays: 11:00AM~4:30PM (L.O. 4:00PM)
Regular Holidays: Sundays
2. KUJUKURI NIBOSHI TSUKEMEN SHINADA (Shinasoba Tanaka Second): Flat Noodles by an Italian Owner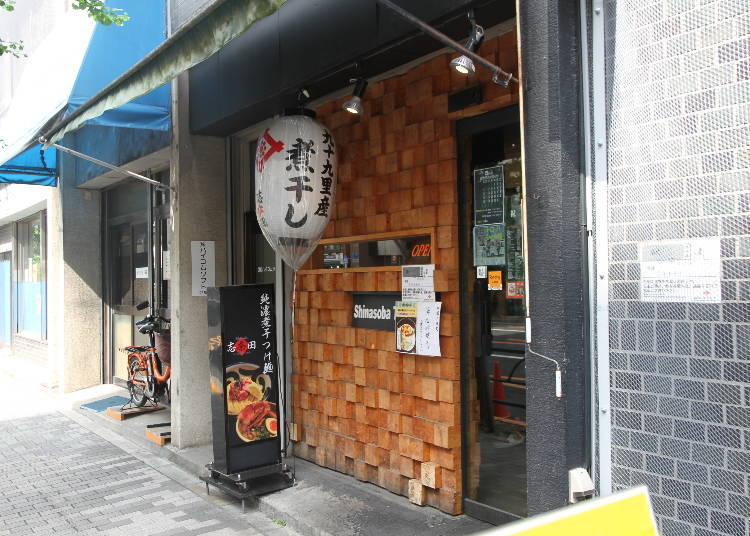 This Akihabara location is the second branch of the super popular "Shina Soba Tanaka" shop, located in Higashi-Ikebukuro. You can enjoy "niboshi," or baby sardines, as the theme of the noodle dishes here. These dishes are crafted by a unique shop owner with a knack for Italian cuisine and a love for surfing so great, he relocated to the seaside.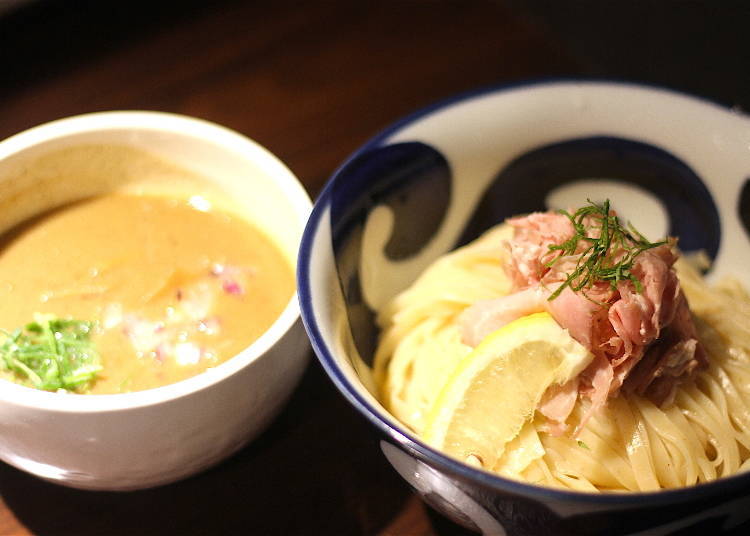 This restaurant is famous for its salty ramen, thick broths, and tsukemen noodles, however anything you order is guaranteed to be delicious. Today we will introduce the Thick Broth Niboshi Tsukemen noodles (890 yen, tax included).

The flat noodles are made with a blend of whole-wheat flour and durum semolina, and taste just like Tagliatelle. With the flavor of the wheat and the slippery texture of the noodles, this dish is a pleasure to enjoy.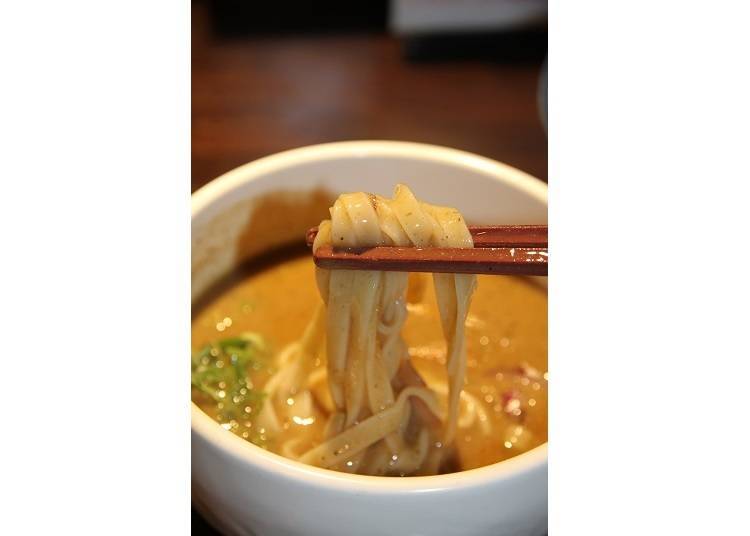 The creamy, complex combination of the seafood with the pork bone and chicken broth creates an impressive taste. The niboshi used in the dish are high quality ingredients found by the owner himself at Kujukuri, a known surf spot.

The flavor is more elegant than fishy, yet still beholds the flavor and taste of the sea. It is topped with red onion and shiso, and boasts the superb balance of a rich, creamy texture and a fresh, savory aroma!

The noodles are topped with soft roast pork and lemon, which you can sprinkle on top of the noodles. If you want some variety to the flavor, you can add the homemade chili and togarashi pepper sauce found on the tabletop, which gives it a bit of a spicy kick.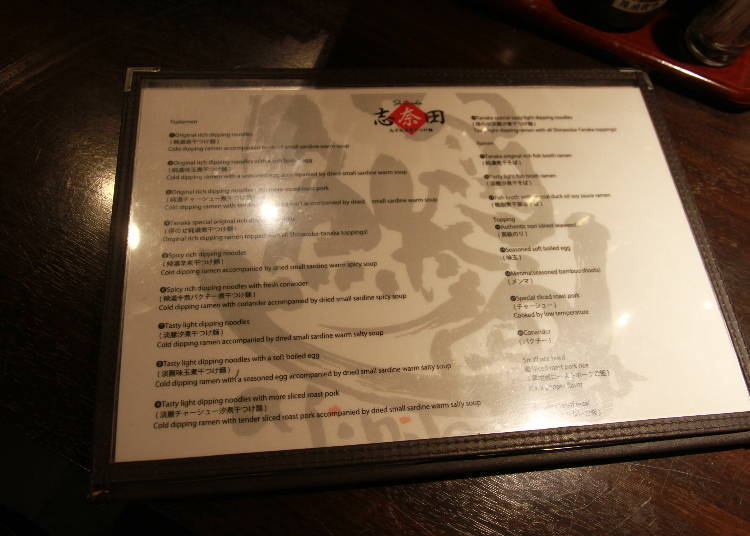 The atmosphere of the shop is chic and cafe-like, and meal tickets can be purchased at the entrance. An English menu is also available, as many visitors come from around the world on a daily basis. Drinks and snacks are also on the menu, which you can enjoy together with your meal.
九十九里煮干つけ麺 志奈田 (Shinasoba Tanaka second)

Address

101 3-4-1 Sotokanda, Chiyoda, Tokyo 101-0021

Nearest Station

5 minutes from JR Akihabara Station Denki-Machi Exit; 2 minutes from Tokyo Metro Ginza Line, Suehirocho Station


Phone Number

03-3258-5282

Hours: (Tues~Fri): 11:00AM~3:00PM (L.O.)/5:00PM~8:45PM (L.O.)
(Sat): 11:00AM~8:45PM (L.O.)
(Sun): 11:00AM~6:00PM (L.O.)
Regular Holidays: Mondays
3. AKIHABARA RAMEN WAIZU: Rich, Umakuchi Soy Sauce and Ethnic Tsukemen Shop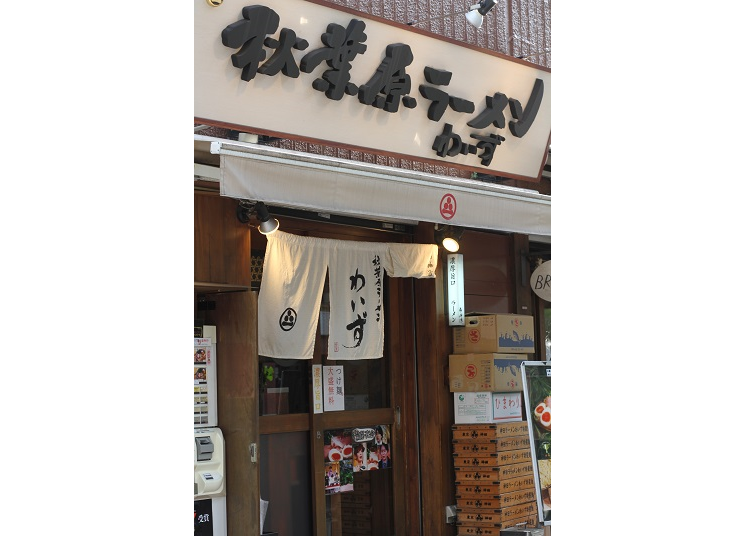 Akihabara Ramen Waizu is known for its rich, Umakuchi soy sauce ramen. Its main branch is located in Kanda, and it also has a popular shop in the Akihabara area.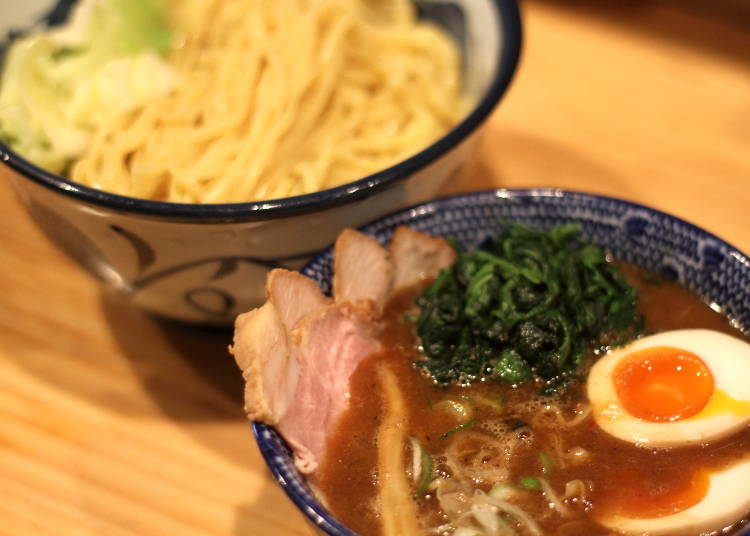 Today's dish is the "Toku Tsukemen" (980 yen, tax included), and there couldn't have been a better time to try it. Meal tickets can be purchased outside the shop before entering.

Served here is a thick pork bone and seafood broth with chewy, elastic noodles. You can even request extra noodles for no extra cost! Also, if you opt for an average or half size, you can ask the staff for extra cabbage on the house.

The thick soup is rich and flavorful, with a bit of an exotic spice. In fact, the soup is made with an herb and spice blend that the owner crafted himself while visiting Thailand.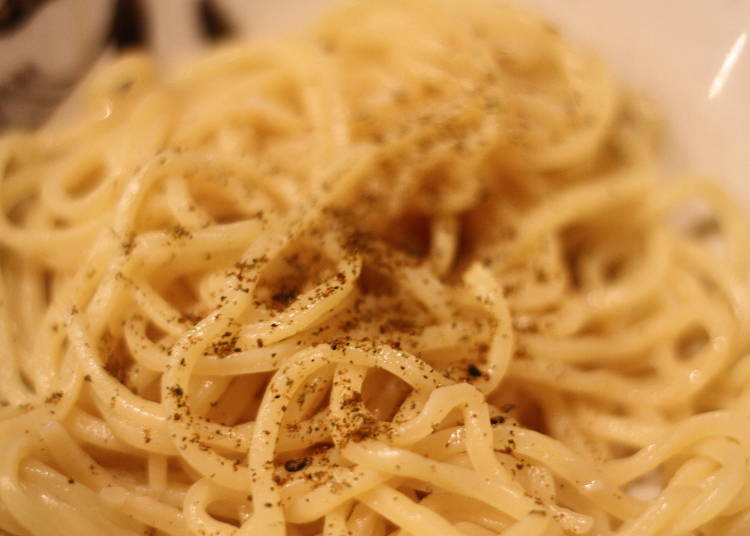 We also recommend trying the Kuroshichimi 7-spice blend and lemon juice with your noodles. But please note, the rule of thumb is not to put them directly into your soup, rather to sprinkle them on top of the noodles instead! The fresh aroma of the kuroshichimi spices and the sour taste of the lemon juice are sure to quench your appetite.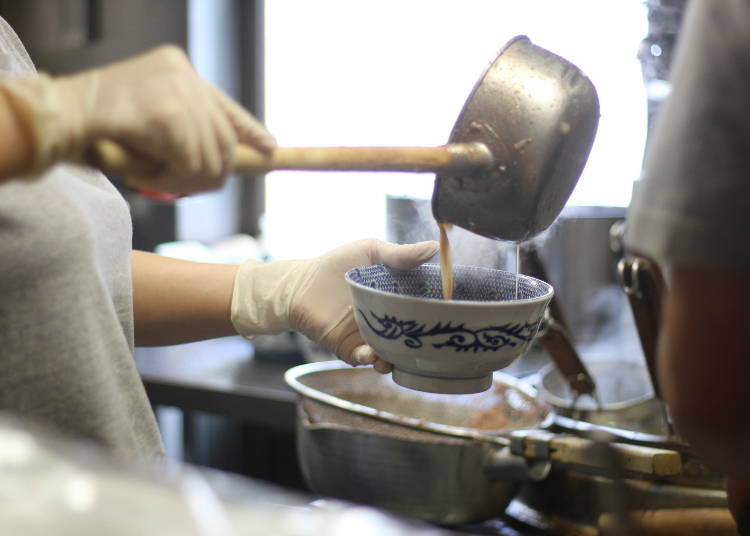 After you've finished your noodles, you may want to try a "soup-wari." Just ask the staff ("Soup-wari onegaishimasu!") and they will add more thick pork bone broth to the leftover soup in your bowl. Drinking a hot soup after enjoying a refreshing tsukemen dish is a sure way to enjoy a satisfying meal!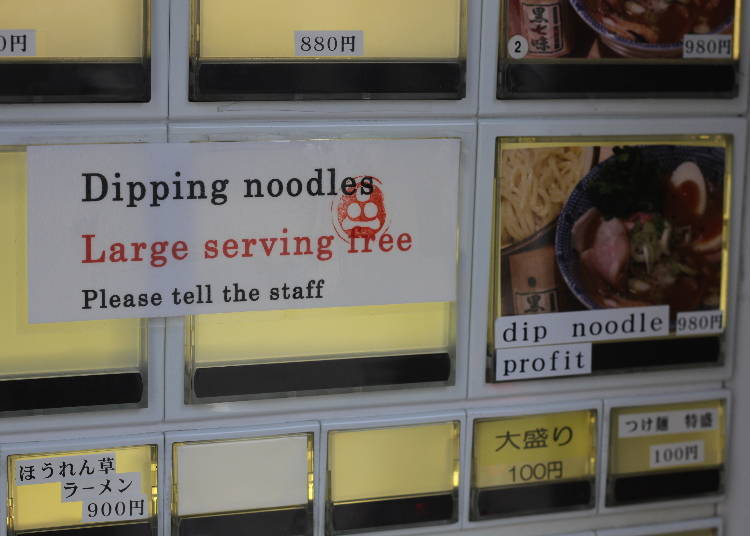 There are also many young people working at this shop who have come to Japan to learn how to make ramen.

The menu inside the shop as well as the ticket machine outside have translations available in English, Vietnamese, and Chinese. Here you can look forward to the lively, international vibe of Akihabara and delicious ramen and tsukemen dishes.
秋葉原ラーメン わいず

Address

3-7-8 Sotokanda, Chiyoda, Tokyo

Nearest Station

7 minutes from Akihabara Station; 1 minute from Suehirocho Station


Phone Number

03-6206-0030

Hours: 10:30AM~10:00PM
*Ends when soup is finished
Regular Holidays: Mondays
4. NIKUJIRUMEN SUSUMU: Travel Back in Time! High-Calorie, Indulgent Food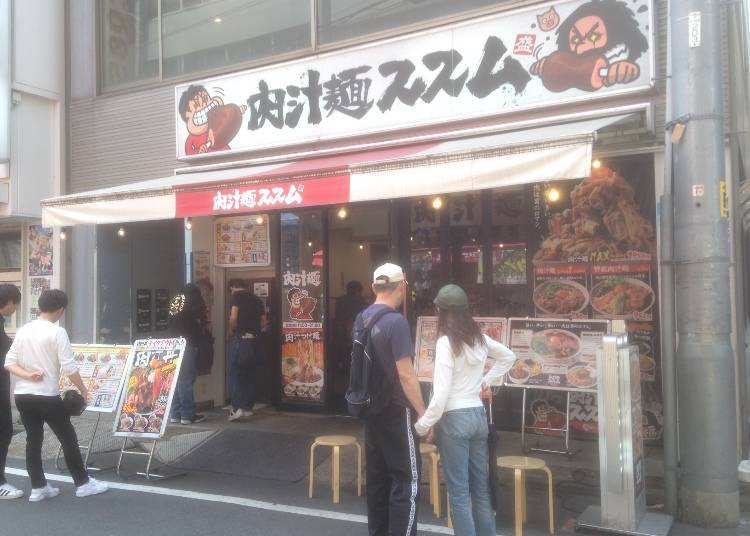 Nikuju-men is a new generation of junk food, born on the indulgence-laden street that is Akihabara Junk Street. In an age when health foods are becoming more and more trendy, high-calorie junk food shops such as this tend to stick out like a sore thumb. Yet it is a unique concept that seeks world peace by satisfying our gluttonous desires and making us more stress-free.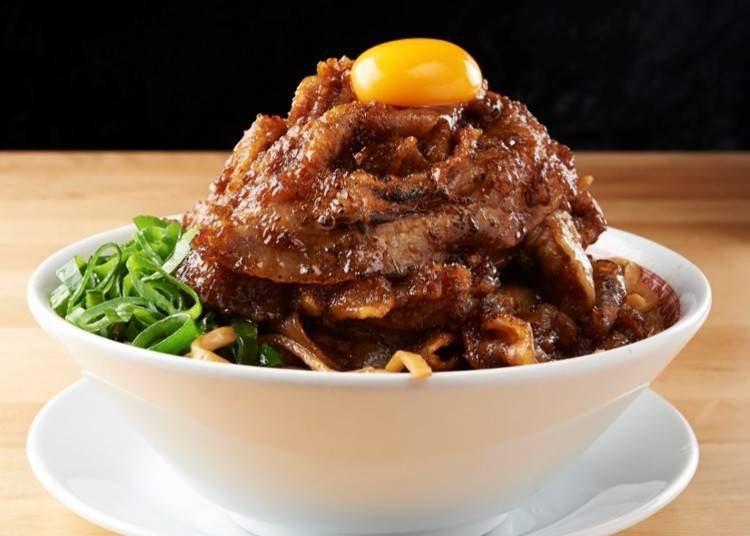 The first thing that grabs your attention is the pork, which is first fried in lard, and then fried once again in a sweet, fragrant sauce. You can choose the amount of pork from levels 1~3 (130~300g, 780 yen, tax included), or you can go MAX (800g). Topped with green onions, it is a great combination.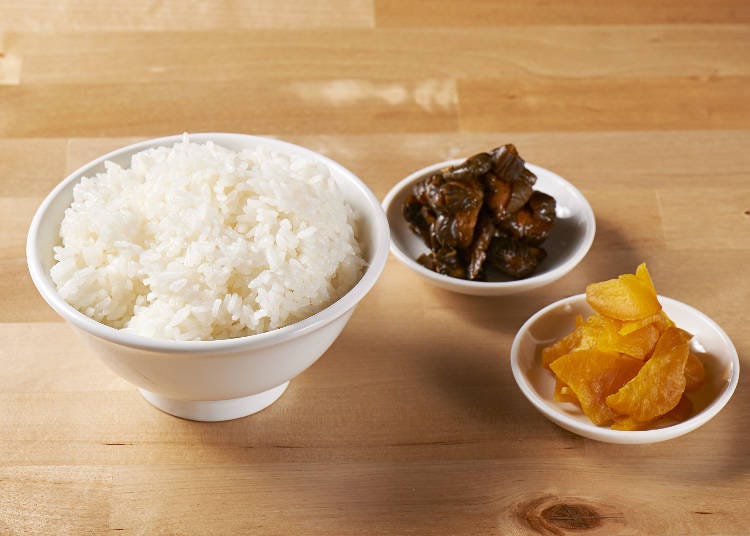 You can also order it together with rice (an extra 100 yen). Enjoy a moment of bliss as you indulge in noodles, meat, and rice all at once, eating to your heart's desire. Additionally, you can order an egg yolk in a separate dish, which you can then mix into your meat for a sukiyaki-like taste, or even into your rice!

Noodles, meat, and soup that tastes like meat... these are just some of the various combinations you can create for an indulgently pleasurable meal. Perhaps this dish cannot even be called ramen, but a new genre of "meat noodles." There are even instructions on the different ways you can enjoy the noodle dishes in this shop, so if you're up to the challenge, why not give it a shot?
肉汁麺ススム 秋葉原本店

Address

3-7-12 Sotokanda, Chiyoda, Tokyo 101-0021

Nearest Station

3 minutes from Tokyo Metro Suehirocho Station, Exit 3; 5 minutes from JR Akihabara Station, Denki-Machi Exit


Phone Number

050-5827-1832

Hours: 11:00AM~9:00PM (L.O. 8:40PM)
Regular Holidays: None
5. HYAKUNEN HONPO AKIHABARA BRANCH: Low-Temperature-Cooked Tender Pork in a Thick Soup Broth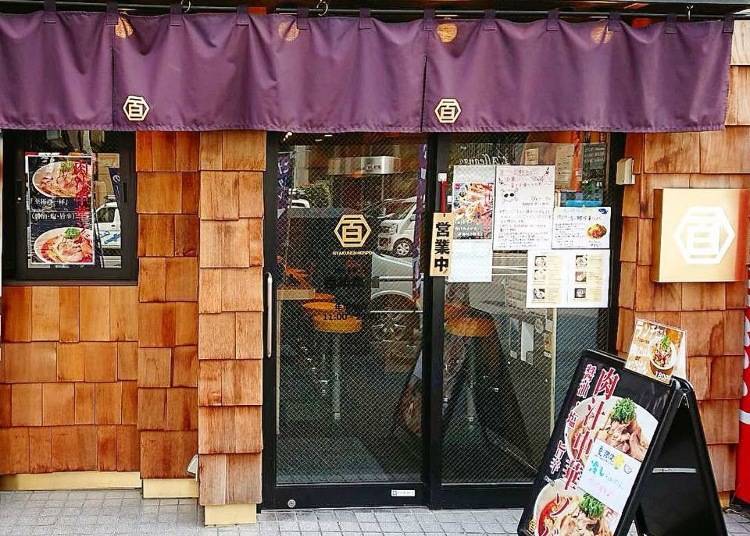 Hyakunen Honpo was given its name through the desire to see it grow as a shop loved by its customers for hundreds of years. Their standard dish is the "Nikuju Chuuka Soba," noted for its clear-colored broth and delicious, red pork slices.

The soup is made from chicken, pork, momiji, and vegetables, and has a rich, meaty flavor. You can choose from three types: soy sauce, spicy, or salty. The recommended flavor to try on your first visit is the standard soy sauce option. A secret ingredient added to the sauce further enhances the rich flavor.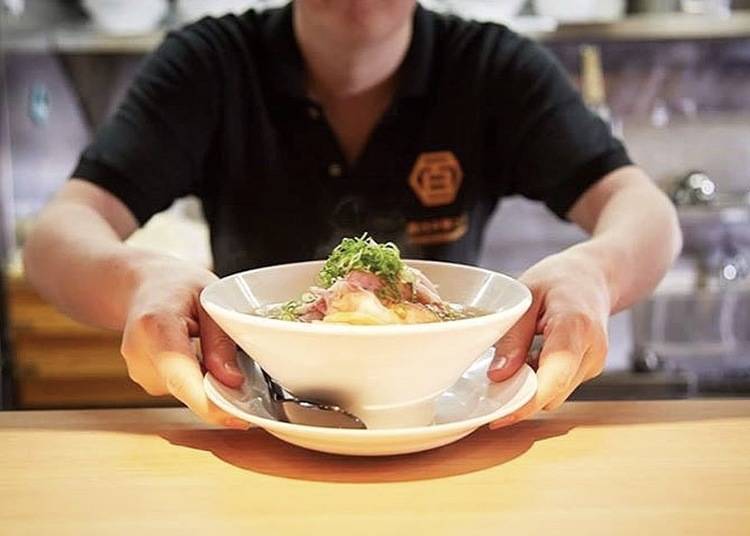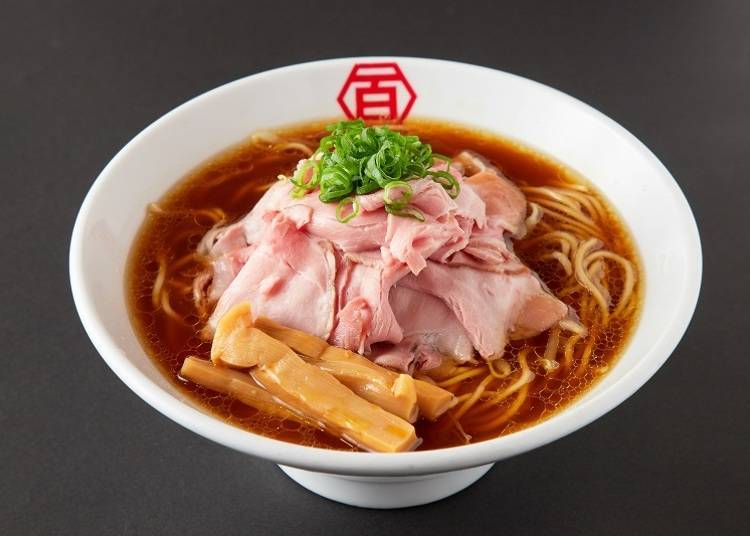 The photo depicts the "Nikuju Chuuka Soba" dish (780 yen, tax included). The noodles are of a straight, thin variety made with four kinds of flour, and mix well with the broth. This delicious dish is cooked at a low temperature to keep the pork slices soft and tender, and has a number of fans. Depending on how well-done the meat is prepared, it may be slow-cooked for as long as 4-12 hours.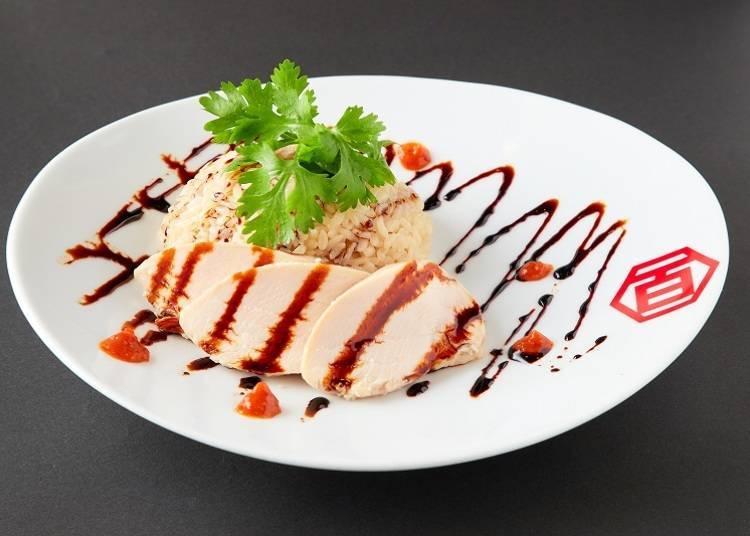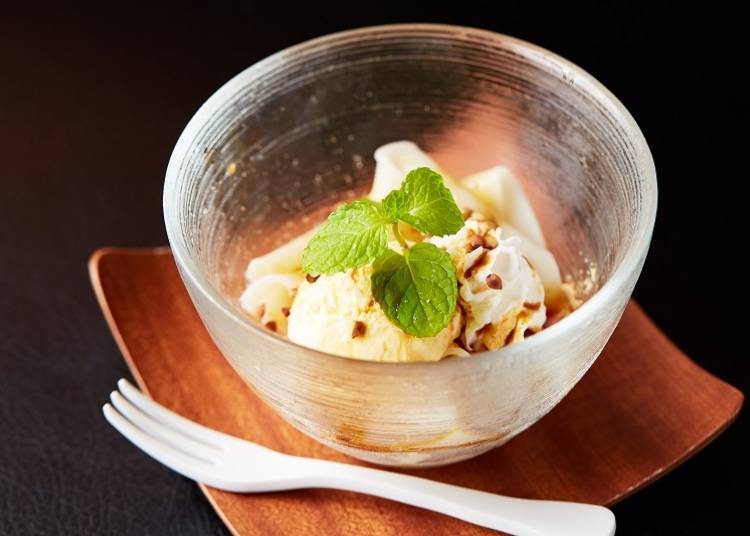 Additionally, the Hyakunen Main Branch offers many more side dish options along with the ramen. The "Kainan Chicken Rice" dish, as well as the Sweet Noodle dish, which uses original flat noodles made from assorted grains, are other great, low-temperature cooked dishes you will want to try as well!

Written by: Kubaki Hiroko
百年本舗 秋葉原総本店

Address

3-8-9 1F, Sotokanda, Chiyoda, Tokyo 101-0021

Nearest Station

1 minute from Suehirocho Station on Ginza Subway Line


Phone Number

03-3255-0220

Hours: 11:00AM~10:00PM
Regular Holidays: Open Year-round
*This information is from the time of this article's publication.
*Prices and options mentioned are subject to change.
*Unless stated otherwise, all prices include tax.