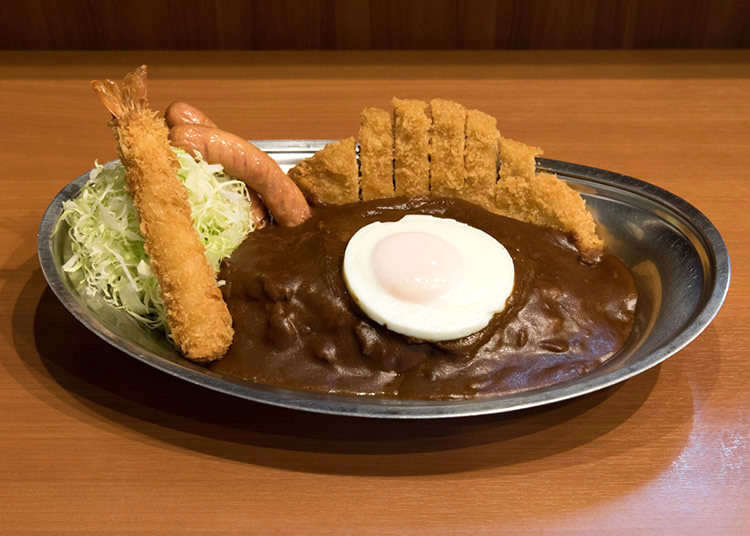 Curry - often lovingly called Japan's national dish, the Japanese version of this originally Indian food has fans all over the country. In recent years, Akihabara in particular has gained a reputation as "Curry City", with numerous curry restaurants and shops lining the streets of the neighborhood. Let's enter the battleground and find Akihabara's very best curry spots!
Get a Taste of Kanazawa's "B-Grade Gourmet"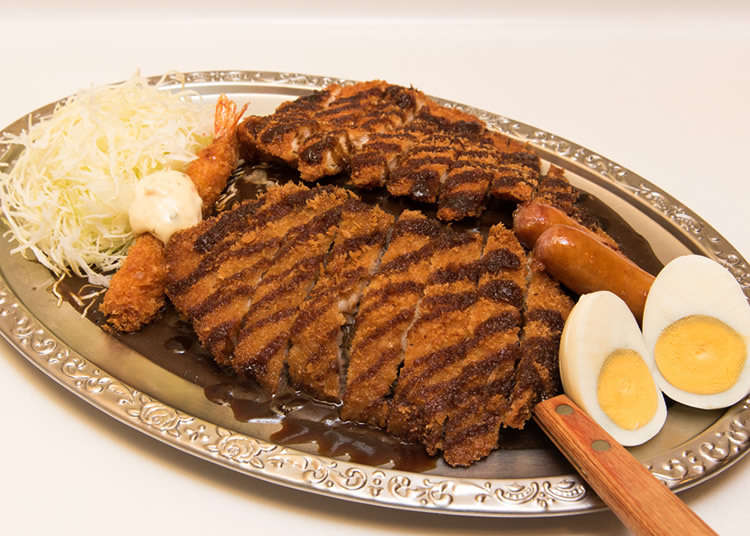 Go! Go! Curry! is well-known for excellent curry not only in Japan but also in New York. Thick, rich roux, a big portion of juicy breaded pork slices covered in sauce, and a nice pile of shredded cabbage: that is the way the famous "Kanazawa Curry" is eaten. Go! Go! Curry!'s secret recipe roux goes through an astonishing 55 different steps in 5 hours and then rests for another 55 hours before it becomes the amazingly delicious, original Go! Go! Curry! roux that we know and love. Our recommendation is the classic "Major Curry" which features incredibly juicy and crunchy fried pork cutlets and a serving of cabbage on the side for a mere 1,000 yen. Staying true to the food's roots, curry is eaten with a fork at Go! Go! Curry!
ゴーゴーカレー秋葉原中央通店

Address

1-11-7 Sotokanda, Chiyoda-ku, Tokyo, 101-0021
Kaga Curry's Massive Volume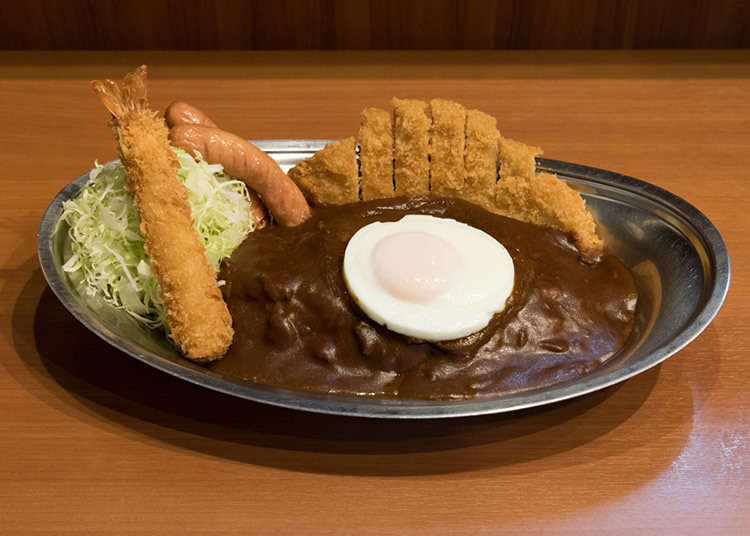 "Curry no Shimin Alba" was born in the year of 1971 in Ishikawa Prefecture's Komatsu City. Akihabara's main store serves "Kaga Curry" which are sets of rice, chopped cabbage and stew-style curry that incorporates onions, vegetables, and beef, carefully simmered to create a wonderfully rich, Western flavor. Among these is the "Home Run Curry", with fried shrimp, a sausage, pork cutlet, and a fried egg, all arranged in a way to resemble a base in a baseball field - immensely popular and just 1,100 yen! It doesn't only look amazing, it is also very filling with a big bowl of rice weighing in at 360g - dig in!
Curry no Shimin Alba Akihabara Shop

カレーの市民アルバ 秋葉原本店

Address

3-2-9, Sotokanda, Chiyoda-ku, Tokyo, 101-0021
Free Toppings for All: Your Very Favorite Bowl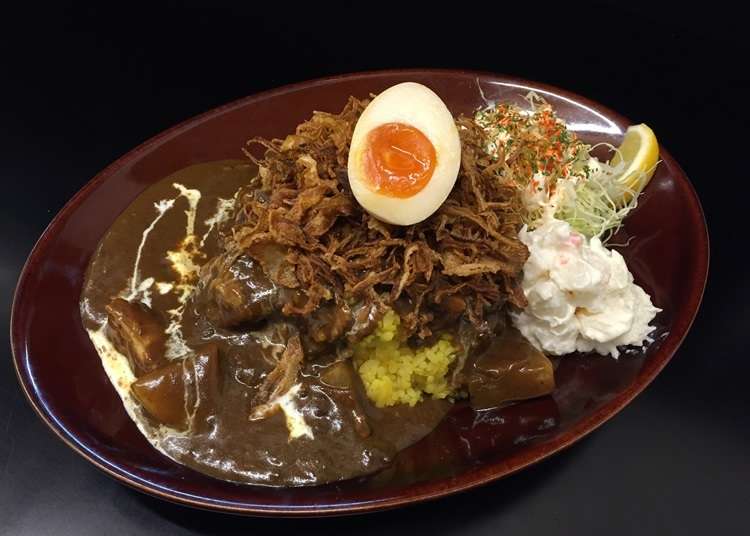 "Curry wa Nomimono", the name of this shop, literally means: "curry is a drink!" Eating there, you'll soon realize the deeper meaning behind this name because you're bound to wolf down this delicious, authentic curry as fast as you'd down a drink! The menu is made up of two main types of curry. The first one is a deliciously mild curry with soft, simmered beef and mascarpone called the "Black Meat Curry" for 890 yen. The second option is called "Red Chicken Curry" and features juicy chicken in a smooth roux, to be enjoyed along with turmeric rice for 790 yen.

A variety of different toppings can then be added to these base curries, such as soft-boiled spiced eggs, leek, vegetables pickled in soy sauce, or more uncommon toppings like potato salad, coriander, and fried onions. Choose from a total of ten different toppings, with three being included in the price.

Despite not having pork on the menu, this restaurant is not halal.
Curry ha Nomimono - Akihabara shop

カレーは飲み物。 秋葉原店

Address

1-9-4 Kataoka Bld. 1F, Taito, Taito-ku, Tokyo, 110-0016
*This information is from the time of this article's publication.
*Prices and options mentioned are subject to change.
*Unless stated otherwise, all prices include tax.