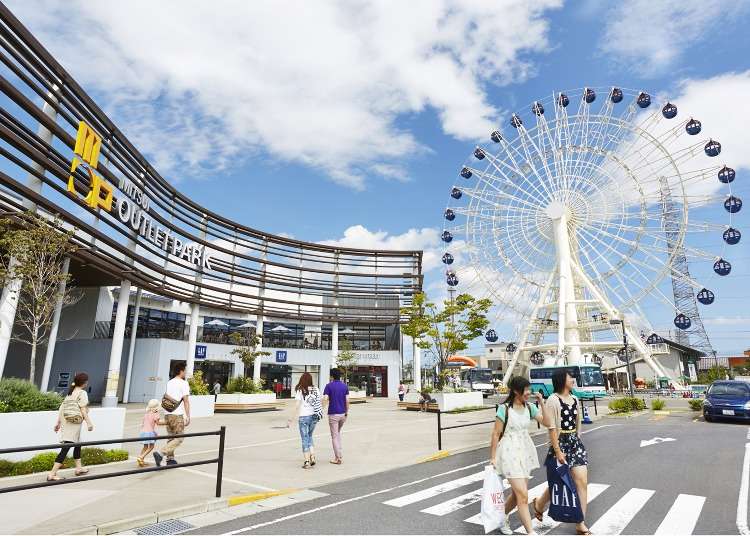 Sendai, the largest city in Tohoku, just happens to be home to two of Japan's largest outlet malls: Mitsui Outlet Park Sendai Port and Sendai Izumi Premium Outlets.

They include shops of all sorts of genres, from both domestic and international popular fashion and outdoor brands to delicious gourmet spots. Both outlets also have easy access to other sightseeing spots around Sendai. The number of foreign visitors who visit for souvenir shopping is also increasing.
Tohoku Shopping: Inside Two Large Sendai Outlets
The Sendai Outlet Mall is made up of the Mitsui Outlet Park Sendai Port, located right next to Sendai Port in the eastern part of Sendai City, and Sendai Izumi Premium Outlet, located in the northern residential area. There are plenty of services for foreign tourists, and there are tons of limited-time discounts.
1. Mitsui Outlet Park Sendai Port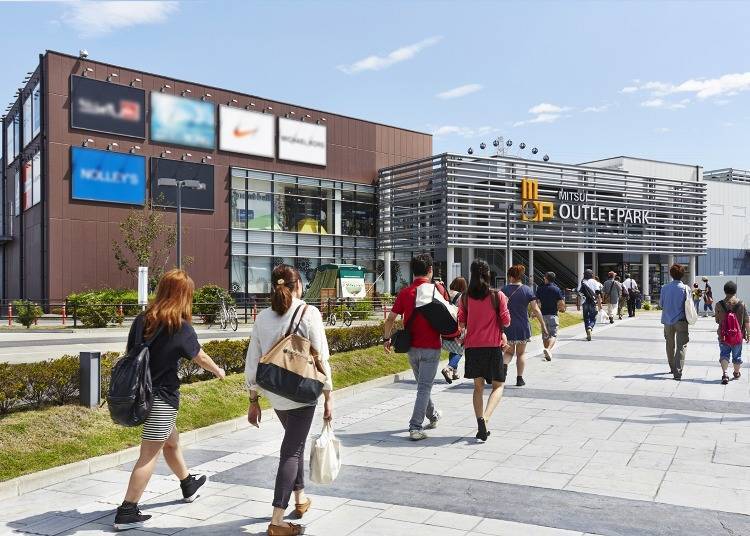 Mitsui Outlet Park Sendai Port is the largest outlet mall in Tohoku, with about 120 different shops. It is located between Sendai Airport, Sendai's "gateway to the skies," and Matsushima, a sightseeing spot recognized by the Michelin Green Guide Japan.

This Sendai outlet is conveniently located, making it an easy attraction to incorporate into any sightseeing plan as a shopping spot.

There is also a Ferris wheel and an amusement park, so it is perfect for those with children. The Sendai Umi-no-Mori Aquarium is also just a 10-minute walk away.
Getting to Mitsui Outlet Park Sendai Port
If traveling by car, it is approximately 30 minutes from JR Sendai Station via Japan National Route 45, and approximately 20 minutes from Sendai Airport via the Sendai-Tobu Road.

It is recommended to use trains and buses on weekends due to traffic. There is an express bus that runs daily through the Mitsui Outlet Park Sendai Port, and travels from Sendai Airport to Matsushima and Hiraizumi, a world heritage site of Iwate Prefecture. By train, take the Sendai Airport Access Line to JR Sendai Station. From JR Sendai Station, take the JR Sengoku Line to Nakano-Sakae Station, which takes about 18 minutes, then walk about 8 minutes to the outlet.

There are also buses that can be taken from the JR Sendai Station, and the Sendai Subway Tozai Line Arai Station.
5 Notable Brands at Mitsui Outlet Park Sendai Port
At Mitsui Outlet Park Sendai Port, you can find popular brand shops from both Japan and overseas, ranging from high fashion to casual brands. There are also many outdoor shops and sporting goods stores. Here are five of the most noteworthy brands.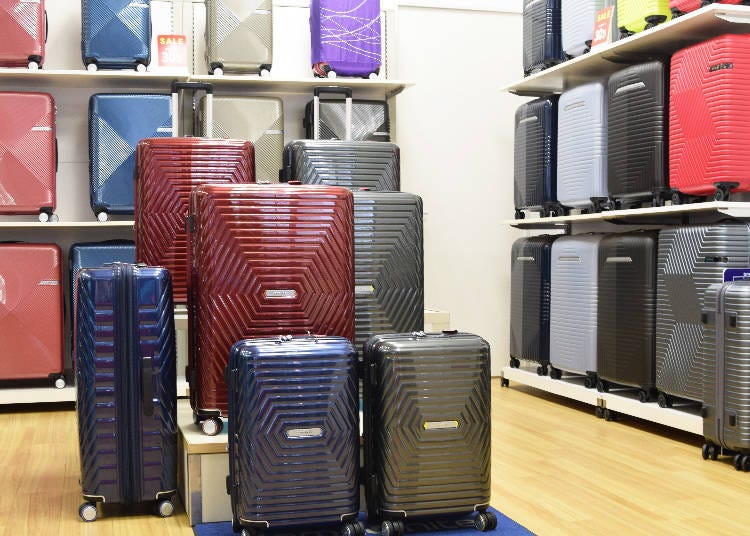 Samsonite is the world's top brand for traveling bags and suitcases. The Mitsui Outlet Park Sendai Port store offers items tailored to any lifestyle, including business and casual bags, as well as suitcases.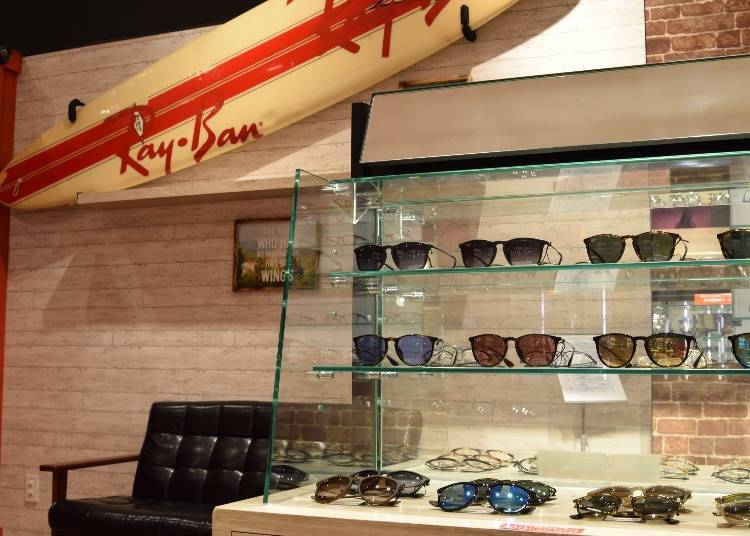 Ray-Ban is a famous glasses and sunglasses brand that originated in the US Air Force. It has an established reputation for both its UV cut rate and design, and has a large number of dedicated users.
3. The North Face/Helly Hansen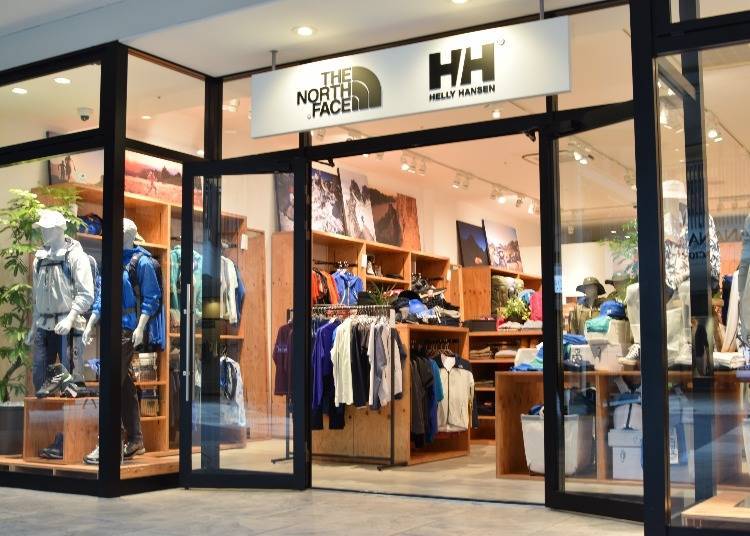 This shop offers outdoor products by The North Face and sports apparel by Helly Hansen. The designs are both casual for use around town as well as functional, making them popular with customers young and old.
4. Mont-Bell/ Mont-Bell Factory Outlet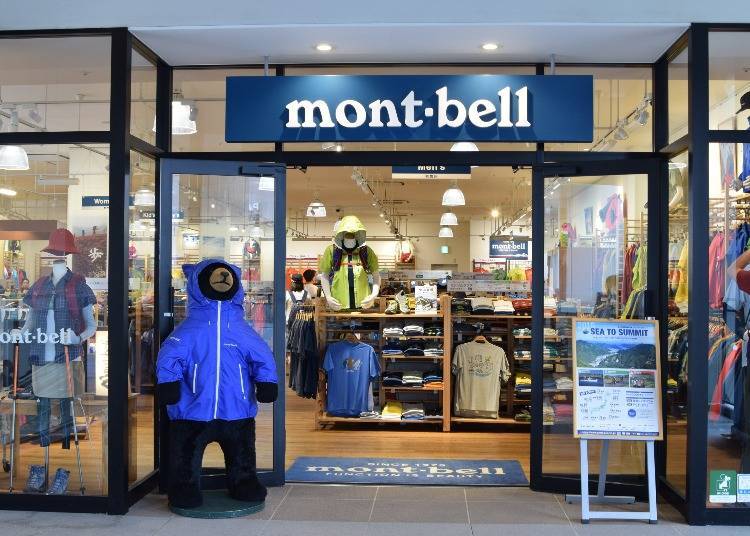 Mont-Bell is a Japanese outdoor brand that develops products such as mountaineering equipment. One corner of the store is an outlet corner, where you can purchase authentic outdoor goods at a reasonable price.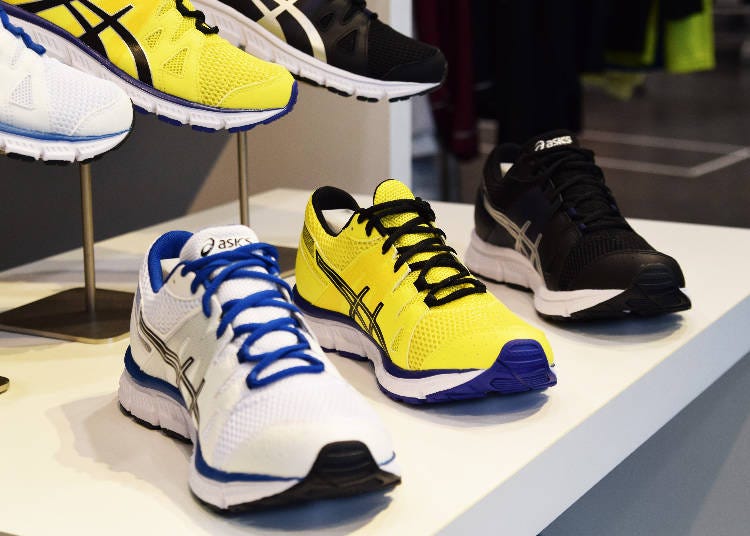 ASICS is an internationally popular sports shoe brand. They have a wide lineup of footwear for both running and walking, and for beginners and athletes alike. They also sell apparel, so be sure to check those out, too.
Mitsui Outlet Park Sendai Port Featured Gourmet
If you are hungry, head to a food court where you can enjoy plenty of famous Tohoku foods. There are specialty restaurants where you can enjoy various local meals including Sendai's Gyutan-yaki (grilled ox tongue), and seafood bowls made with freshly caught ingredients.

Don't forget to check out the popular bakery that became a hot topic in 2018! Their sticky bread is so popular that it sells out every day!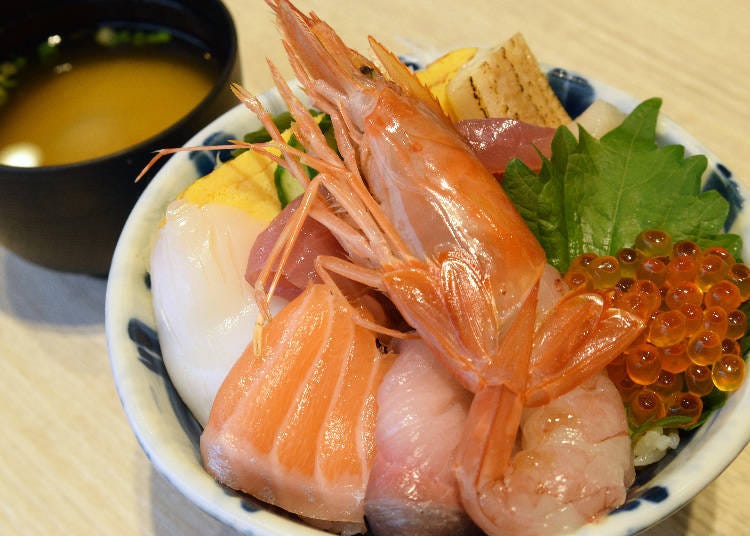 This shop specializes in seafood bowls using freshly picked seafood. Our recommendation is the Kaisen-don (1,380 yen, tax included), seafood bowl that includes plenty of fresh fish such as raw tuna, plump shrimp, and vibrant salmon roe. You can get a taste of specially-selected fresh fish at a reasonable price.
2. THE MOST BAKERY & COFFEE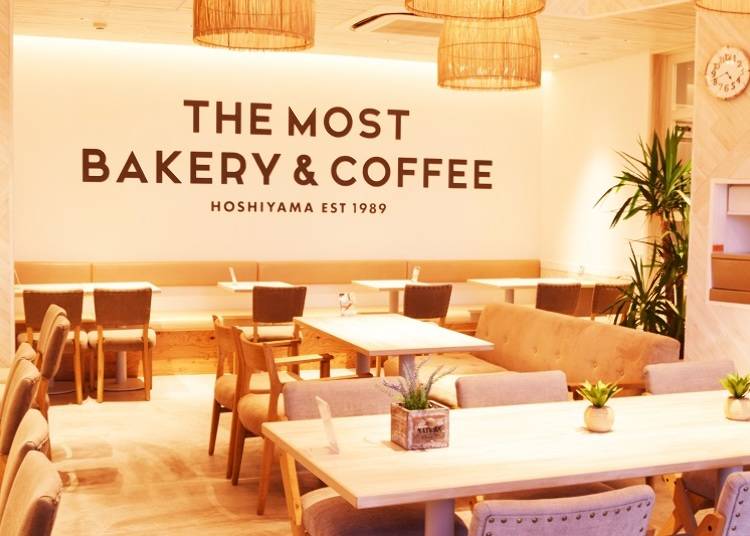 This is a café-bakery by Hoshiyama Coffee, a long-established coffee shop from Sendai. About 30 different types of bread are freshly baked in-store several times a day.

The most popular item is the "Junsei Shokupan" bread, (800 yen for 2 pcs, tax included). Many people have gotten hooked to the rich taste of milk, butter, and condensed milk.
Mitsui Outlet Park Sendai Port Symbol Ferris Wheel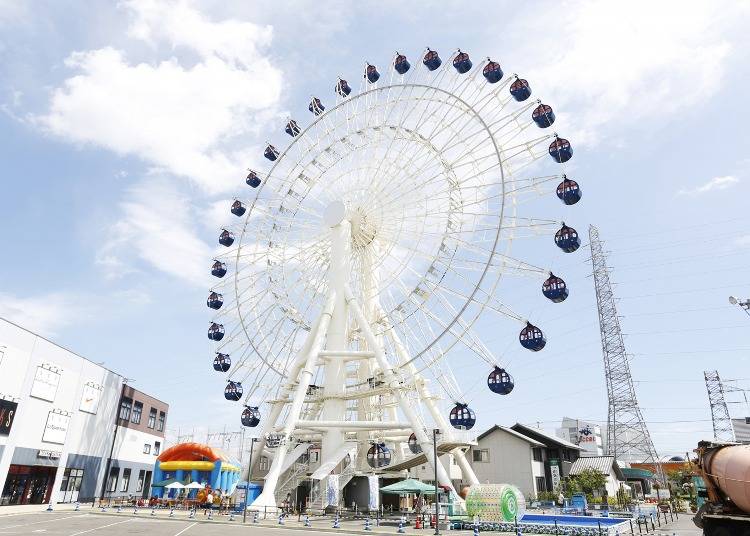 When you visit this Sendai outlet, take a ride on the Ferris Wheel "Port Flower," standing over 50 meters tall, for 600 yen (tax included).

Enjoy the leisurely 13-minute ride overlooking Sendai Port and the mountains in the distance. Under the Ferris Wheel is the Amusement Park area, with plenty of fun character-themed playground equipment. This is a spot that guarantees a full day of fun for the entire family.
Mitsui Outlet Park Sendai Port Deals
Mitsui Outlet Park Sendai Port has many services for foreign visitors. Tourists can receive discount coupons by taking tours and riding the express buses from Sendai Airport.

There are many duty-free shops, and even discounts available in some non-duty-free shops that only require showing your passport. Some specific credit cards, such as the Thai SCB card, Krungsriayudhya Card, or a Singapore UOB Card, also give limited discount coupons, so be sure to check out the official website and go do some shopping!
MITSUI OUTLET PARK SENDAI PORT

三井アウトレットパーク 仙台港

Address

3-7-2 Nakano, Miyagino-ku, Sendai-shi, Miyagi-ken

Phone Number

022-355-8800

Business Hours: 10:00AM~8:00PM (Restaurant from 10:30AM~)
Regular Holidays: None
Sendai Izumi Premium Outlets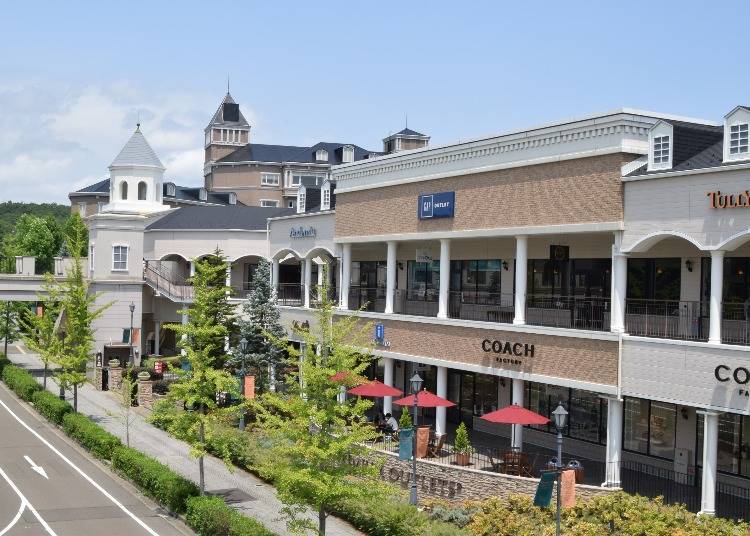 Sendai Izumi Premium Outlet is located in a green residential area on the outskirts of Sendai. This facility is inspired by the northeastern United States, and has a very resort-like atmosphere. It is 30 minutes by car from JR Sendai Station.

The neighboring shopping mall Izumi Park Town Tapio also has a food court with a variety of restaurants, as well as a drug store. Both are connected by a bridge, so you can conveniently shop between both locations.
Getting to Sendai Izumi Premium Outlets
By car, it takes about 40 minutes by expressway from Sendai Airport, and about 30 minutes from JR Sendai Station.

If traveling by train or bus, take the Sendai Airport Access Line that runs between Sendai Airport and JR Sendai Station. Transfer to Sendai City Subway Namboku Line at JR Sendai Station, and ride to Izumichuo Station, which takes about 25 minutes. From there, take a local bus or taxi to the outlet, which will take about 20 minutes.
5 Notable Brands at Sendai Izumi Premium Outlets
Sendai Izumi Premium Outlets features many recommended brands, from select casual wear shops to popular sporting goods stores, to children's clothing shop with adorable items, and more.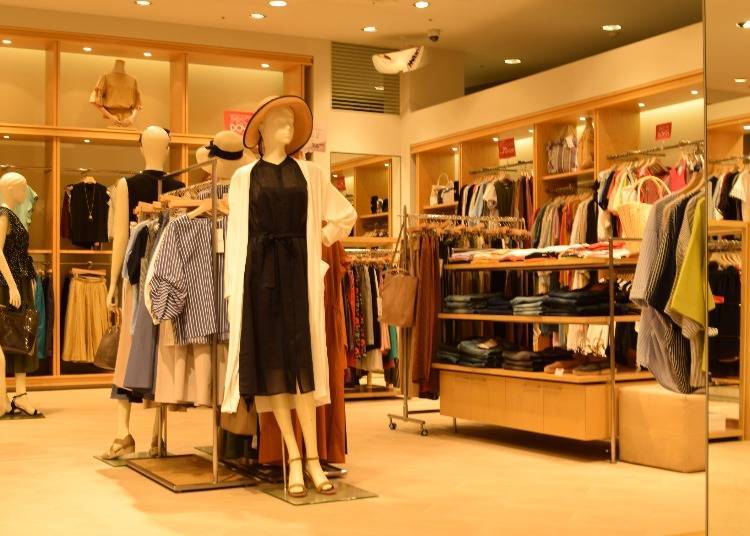 Beams is a well-known, select apparel shop, and this location is the only one in the Tohoku Region. There are a number of original outlet items for both ladies and men, ranging from casual, everyday wear to formal wear for business.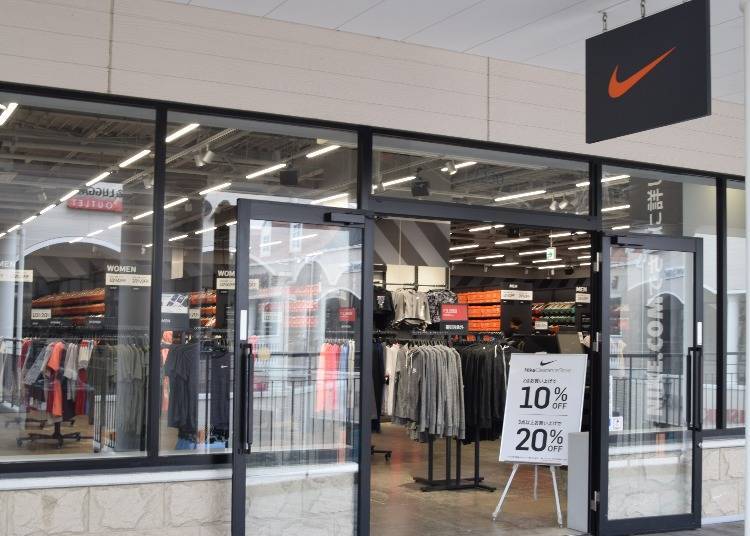 Nike is an American sneaker and sportswear brand known for its internationally recognized footwear such as Air Max and Air Jordan. The Nike Clearance Store only has two stores in Japan including this one, and features a lineup of shoes and apparel supplies that have been marked down.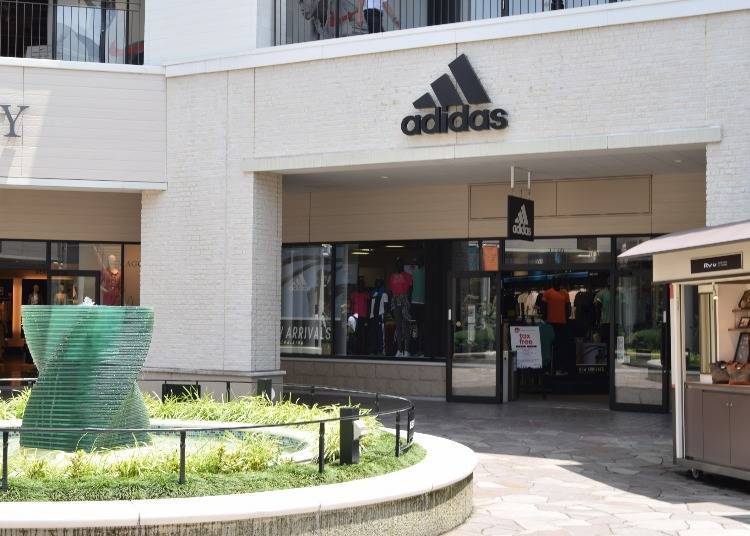 Adidas is an internationally popular German sports brand, popular in Japan not only for their footwear, but also for their wide selection of sportswear that combines functionality and design.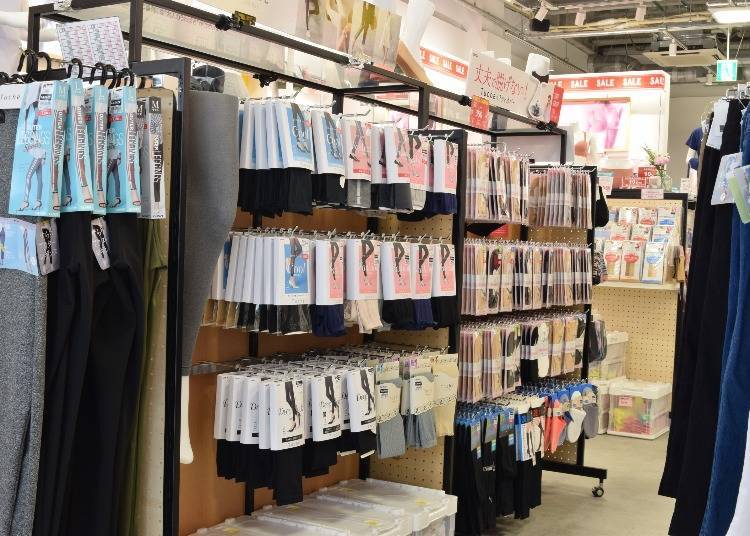 Gunze is known for their comfortable underwear and functional inner-wear. The Outlet location sells many stockings and socks, as well as underwear, at reasonable prices, so it is also recommended to buy in bulk seasonally.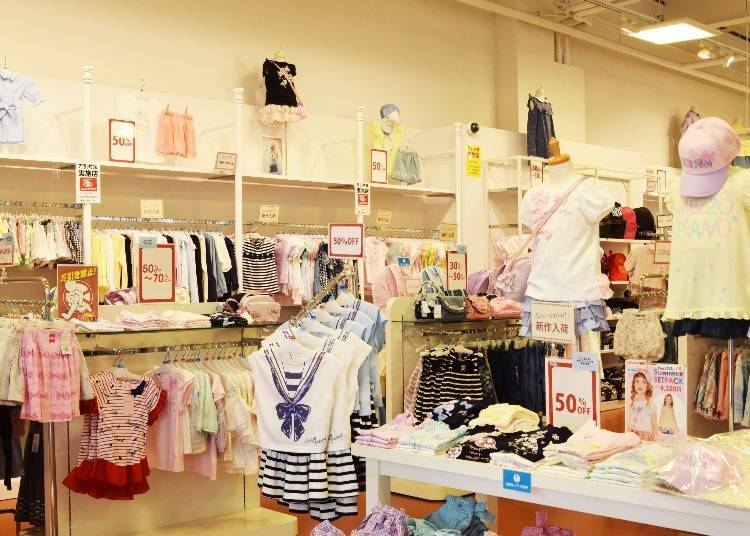 This shop features a lineup of kids' clothes with a cute and fashionable style. There are both casual items as well as children's formal wear available.
Sendai Izumi Premium Outlets Recommended Gourmet
Sendai Izumi Premium Outlets is dotted with cafes and sweet shops perfect for shopping breaks. There are many chic and trendy shops where you can enjoy your break in style.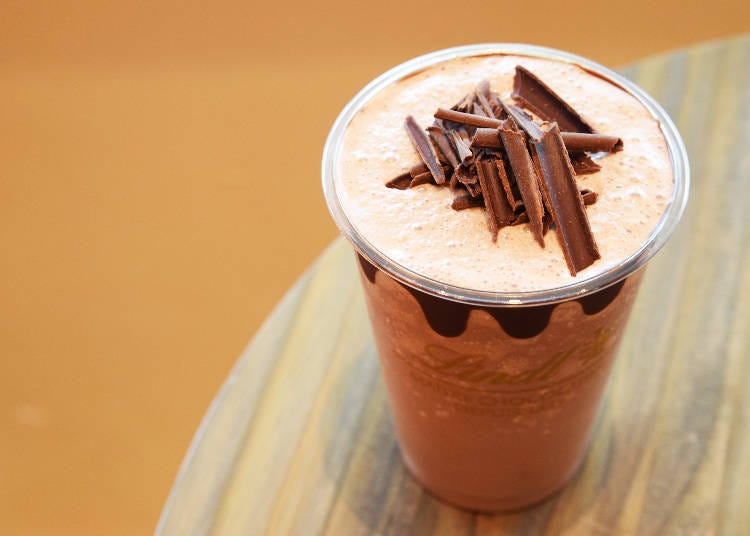 This chocolate brand was founded in Switzerland in 1845 and eventually expanded to over 120 countries around the world. You can pick your favorite chocolates and purchase by the bag, with both classic milk chocolate and seasonal flavors available. You can also order chocolate drinks and ice cream, and enjoy the sweet taste of the finest cacao in their eat-in space.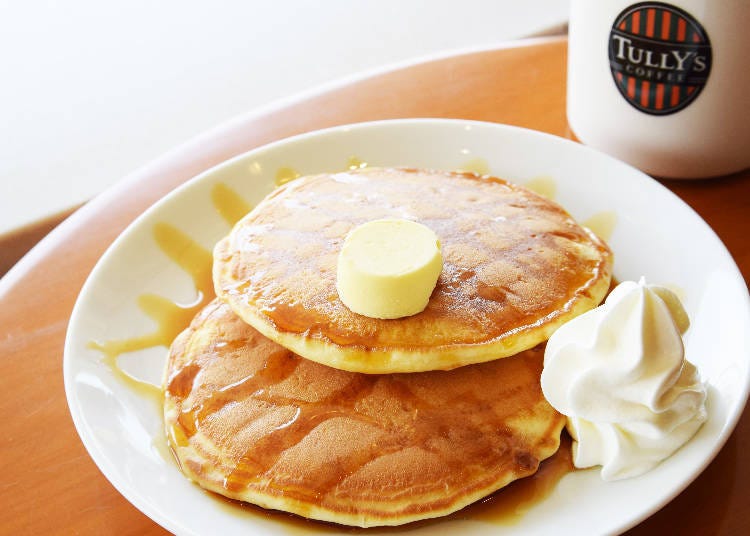 Enjoy specialty coffees from Seattle that are specially and individually brewed in this cafe. They serve a wide variety of coffees, teas, soy milk lattes, frozen drinks, and even fruit juice. There are also lunch menu items such as sandwiches, and sweets such as hot cakes.
More Shopping at Izumi Park Town Tapio!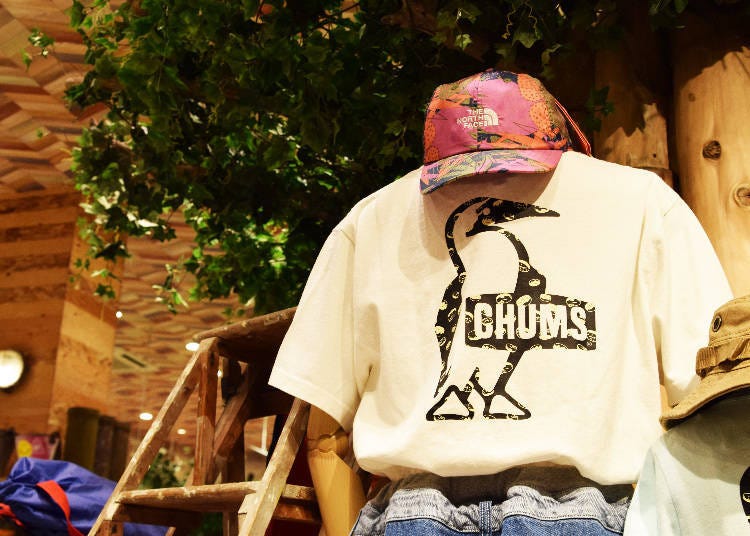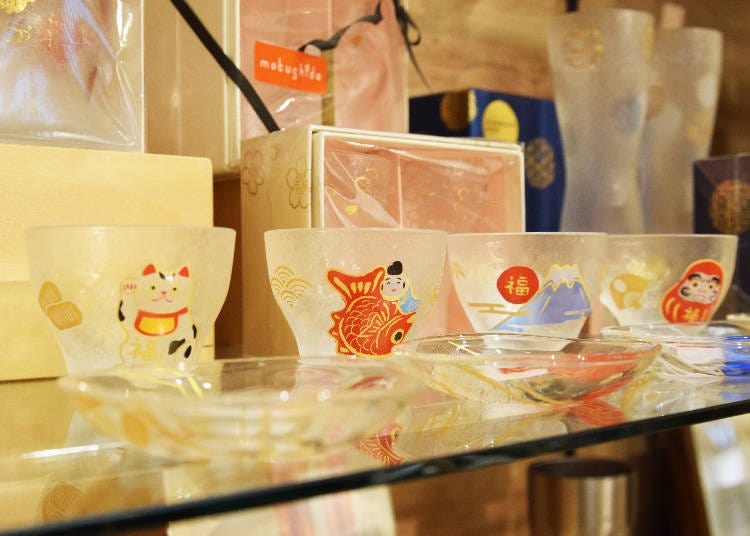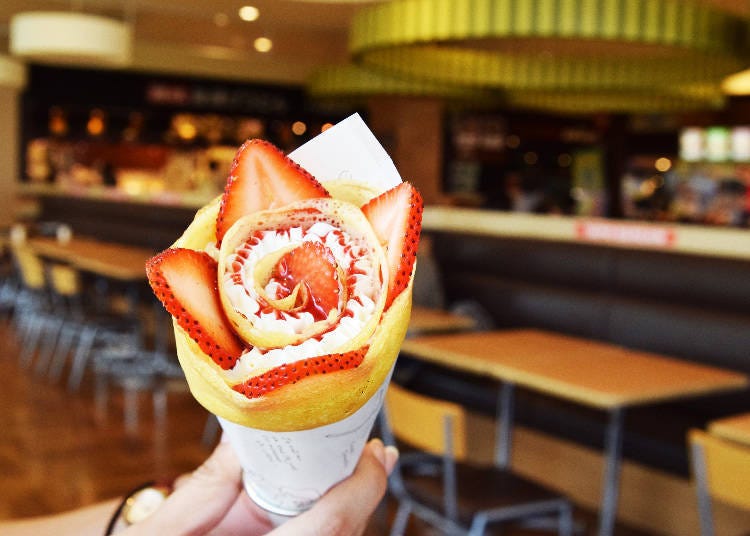 Izumi Park Town Tapio is next to Sendai Izumi Premium Outlet and accessible via the connecting bridge. There are shops that feature everyday wear as well as gifts and souvenirs, including "bene posto," which specializes in outdoor casual wear, and "Mokushido," which sells natural sundries.

There are also many restaurants and coffee shops. The food court is particularly attractive because it is convenient to stop by in between shopping. If you start to get tired, drop by for some sweet, melty crepes at MOMI & TOY'S.
泉パークタウン タピオ

Address

6-5-1 Teraoka, Izumi-ku, Sendai-shi, Miyagi-ken

Phone Number

022-355-5500

Business Hours: 10:00AM~8:00PM, Food Court until 9:00PM, Restaurant from 11:00AM~10:00PM (services vary by shop)
Regular Holidays: Jan 1, 3rd Thursday in February
Sendai Izumi Premium Outlet Useful Information
Visit the information center if you have any questions. Discount coupons can also be obtained by showing your foreign passport, letting you shop at prices discounted even lower than the regular outlet prices.

Additionally, you can check their official website which is also available in English, Chinese, Korean, and Thai for which shops accept banknote cards and which are duty-free.

Text by: SHOE PRESs
SENDAI-IZUMI PREMIUM OUTLETS®

仙台泉プレミアム・アウトレット

Address

6-1-1 Teraoka, Izumi-ku, Sendai-shi, Miyagi-ken

Phone Number

022-342-5310

Business Hours: 10:00AM~8:00PM
Regular Holidays: Jan 1, 3rd Thursday in February
*This information is from the time of this article's publication.
*Prices and options mentioned are subject to change.
*Unless stated otherwise, all prices include tax.