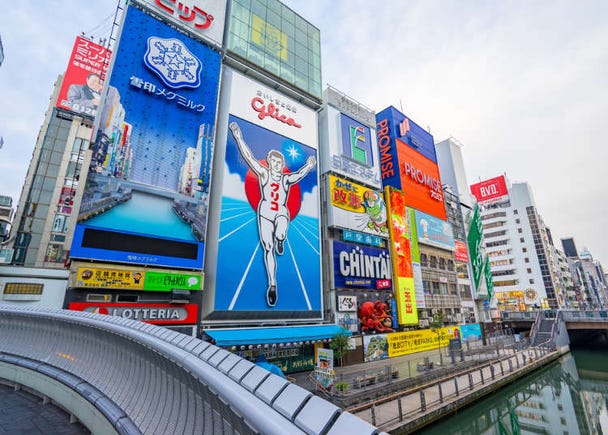 This article will introduce things you should know before visiting the Kansai area such as the monthly climate changes, appropriate clothing, and useful items to bring with you.

However, in Japan, a long chain of islands, the weather as well as the temperature can vary greatly between regions. Therefore, if you're looking to travel all over Japan, for instance to both Hokkaido and Kansai or both Okinawa and Kansai, should pay special attention to the differences in weather and climate. For such trips, this article will provide helpful information about each season in the Kansai area.
Osaka Weather in Spring: March, April, May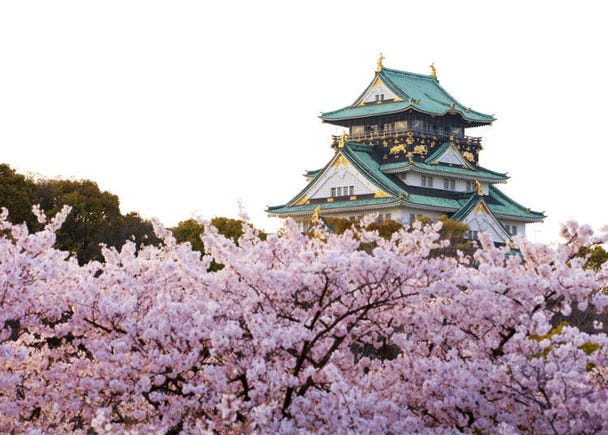 March: average temperature ~9°C
The average temperature in March in the Kansai region is around 9℃. Some days it may reach nearly 20° during the daytime, but most days are still chilly. You can feel the beginning of Spring from mid-to-late March, but there will always be daily variations in temperature. The period from mid-March to mid-April is also known as the "spring long rain" and may bring several consecutive rainy days.

April: average temperature ~15°C
In April, daytime temperatures often reach 20-25°, making it ideal weather for cherry blossom viewing. The amount of precipitation is relatively low, but some days there may be strong winds known as "spring storms."

May: average temperature ~19°C
With average temperatures around 19°, May is the best time to visit Osaka for sightseeing. Most days will be pleasantly fresh and moderately humid. High temperatures can reach around 28°, and some days may be slightly sweaty, but temperatures drop in the morning and evening.
Source:Japan Meteorological Agency
What to Wear in Osaka in Spring: Clothes, Outfits and Accessories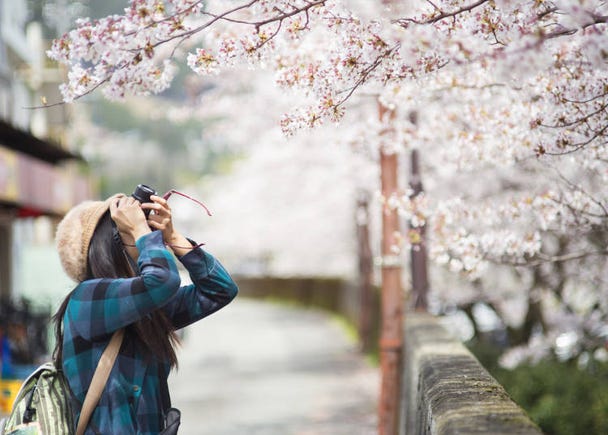 March: Prepare warm clothing, such as sweaters or cardigans, and thick pants or tights for wearing with skirts. You'll need a down coat or thick wool coat, gloves, and a scarf for the beginning of the month. From mid-to-late March, some days will be fine with only a light coat and a thin scarf. As there may be long periods of rain, be sure to pack a foldable umbrella in your suitcase.

April: A thick coat will no longer be necessary, but mornings and evenings may be cool. A trench coat or other light coat and a cardigan will prove useful. For nighttime excursions to view the cherry blossoms, prepare for the cold with an extra inner layer and a jacket.

May: May is the best time to visit Osaka. From the middle to the end of May, you will no longer need a coat, and most days you can get by with a single cardigan or long-sleeved shirt. However, there are still great variations in temperature day-to-day, so bringing along an extra cardigan or jacket for the cold is recommended.
Osaka Weather in Summer: June, July, August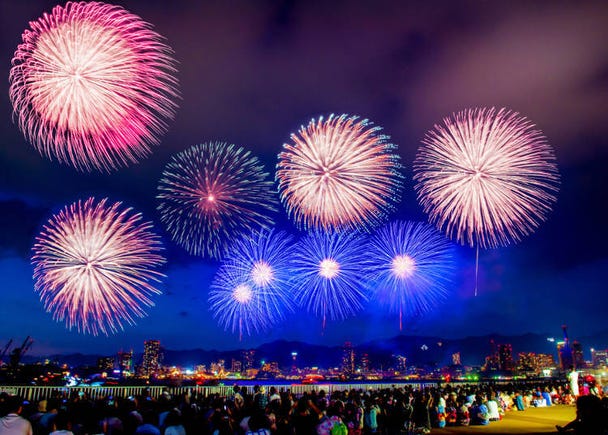 June: average temperature ~23°C
June in the Kansai region brings average temperatures around 23°. This season is also the start of tsuyu, the rainy season, so most years, the beginning of the month will contain many hot, humid days.

July: average temperature ~27°C
On many days temperatures will exceed 30°, and along with high humidity, there will be more days that feel stiflingly hot and humid. On average, the rainy season ends around the middle to end of July, and the bright sun makes it feel like summer has truly arrived. During this period, there may also be typhoons.

August: average temperature ~28°C
August is the hottest month of the year, the full brunt of summer. There may be consecutive days of what is termed "extreme heat," with temperatures exceeding 35°. You will sweat just by walking around, so stay cautious of heat stroke, and keep hydrated while sightseeing. August also continues typhoon season. So-called "guerrilla rainstorms," sudden and severe tropical rains, are also common, so watch out if a sunny sky suddenly starts to darken.
Source:Japan Meteorological Agency
What to Pack For Osaka in Summer: Clothes, Outfits and Accessories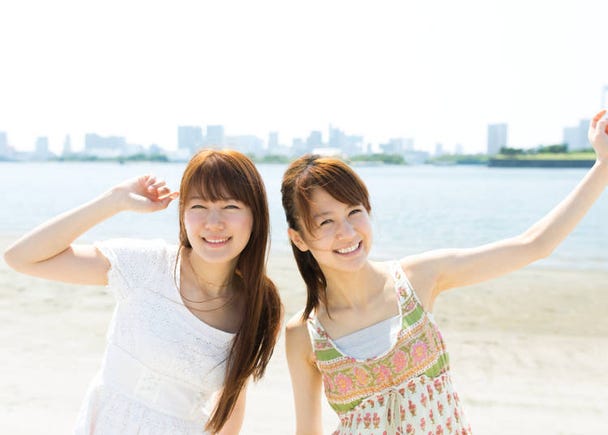 June: A thin long-sleeved shirt or some days even quarter-sleeves to short-sleeves will be appropriate for June. However, during the rainy season, temperatures often vary significantly from morning and evening versus mid-day, so keep warm as necessary with light coats and scarves. An umbrella will also be indispensable during the many rainy days.

July: From mid-month onward, short-sleeved T-shirts, shorts and skirts, and sandals will be fine to wear all day long. However, you may feel chilly in air-conditioned hotels and restaurants, so bringing along a jacket or sweater to be on the safe side.

August: August calls for short-sleeved shirts and tank tops with shorts and skirts. The sun is intense, so during the day, accessories like hats, sunglasses, and sunscreen are necessary.
Osaka Weather in Autumn: September, October, November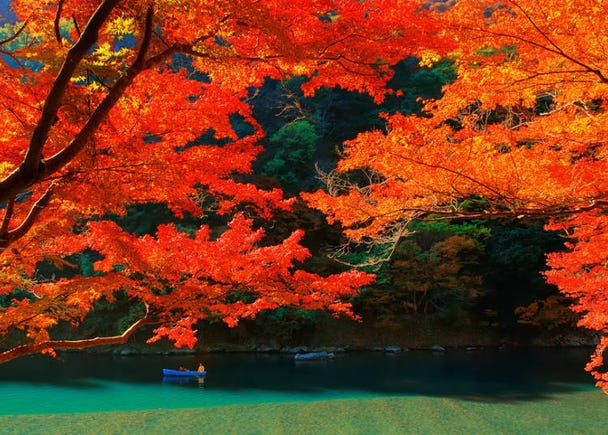 September: average temperature ~25°C
Although technically fall according to the calendar, the late-summer heat continues. Temperatures will begin to fall toward the end of the month, to around 25°. Mornings and evenings cool down rapidly, and there may be typhoons.

October: average temperature ~19°C
With pleasant days of highs around 20° and lows around 15°, this is the best season for sightseeing. Mid-October temperatures start to drop, and consecutive rainy days known as "fall long rain" may also occur.

November: average temperature ~13°C
November is pleasantly temperate, with average temperatures around 13° and highs are around 15-20°, but from the middle to end of the month, some days will require a winter coat as fall sets in. The leaves will also begin to change color little by little.
Source:Japan Meteorological Agency
What to Wear in Osaka in Autumn: Clothes, Outfits and Accessories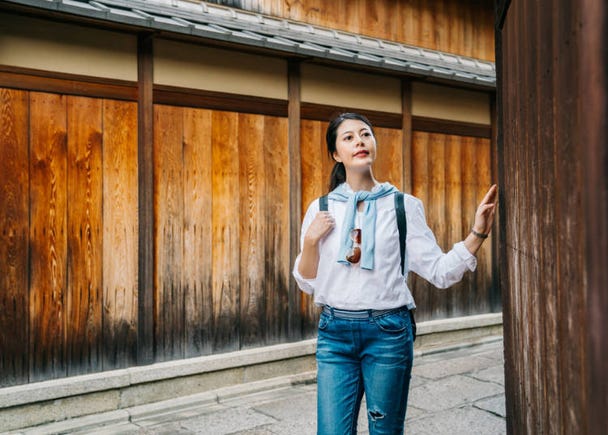 September: Around early to mid-September, it will still be hot, so short-sleeves are okay. Toward the end of the month, many days will start to feel chilly so that a light outer layer will be useful.

October: Pleasant weather continues into October, but you'll be slightly chilly wearing short sleeves. Long sleeves and long pants that don't expose skin will be most appropriate. Temperatures vary significantly throughout the time of day, so wear a jacket or coat.

November: Like October, temperatures vary throughout the day, so adjust as necessary with a jacket, light coat, or cardigan. Temperatures will drop sharply near the end of the month, and you will begin to see people wearing boots and down coats.
Osaka Weather in Winter: December, January, February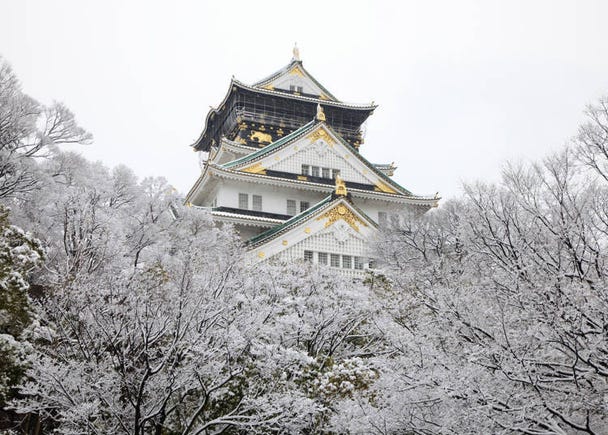 December: average temperature ~8°C
December marks the true arrival of winter. The cold becomes harsher, with average temperatures around 8°, and some days reach a maximum of only around 10°. In mid-to-late December, there are days the high is below 10°, and particularly in Kyoto, some days bring a bone-chilling freeze.

January: average temperature ~5°C
The average temperature is 5.6°, and some days the maximum daytime temperature remains below 5°. It is rare to see an extended period of snow on the ground, but light snows are common. Most days are dry as well, so colds and the flu begin to spread.

February: average temperature ~9°C
Most days, the maximum temperature remains below 10°, and the snowfall is also frequent. Some days the minimum temperature goes below freezing. Especially in Kyoto, the cold is deep enough to freeze you from head to toe.
Source:Japan Meteorological Agency
What to Wear in Osaka in Winter: Clothes, Outfits and Accessories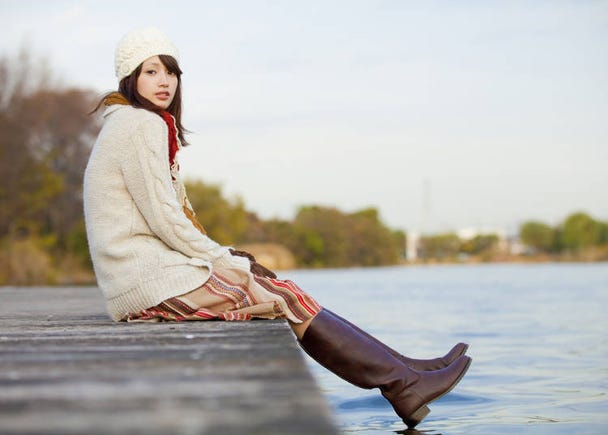 December: In early December, depending on the day, you may not need a thick coat, but toward the middle and end of the month, thick and warm down or wool coats are essential. In areas along the coast, including USJ, the wind is strong and feels colder than it does inland, so cold protection is a necessity.

January: Essentials include a thick down or wool coat, tights for those wearing skirts, boots for footwear, and a scarf and gloves. Keep your neck warm with hooded outerwear.

February: Like January, complete cold protection is required. Try layering with multiple socks and long underwear to stay warm. The air feels cold due to the low humidity, so stay prepared with scarves, gloves, and disposable heating pads.
Kyoto Weather: The Fierce Heat of Summer and Cold of Winter!
Of all cities in the Kansai area, Kyoto is said to be especially hot in the summer and especially cold in the winter. Being located in a valley surrounded on three sides by mountains, the foehn phenomenon (a phenomenon in which dry, warm air blows down from the mountains and raises temperatures) in summer brings higher heat and humidity, making it feel almost like a sauna outside. On walking tours of the shrines and temples, stay hydrated and take frequent rests to prevent heat exhaustion. Many nights will remain stifling hot and difficult to sleep as well.

In winter, temperatures are higher compared to regions like Hokkaido, but the lower humidity outside causes quicker evaporation of sweat, making in the air feel cooler. You'll feel cold from your head to your toes.

For those visiting Kyoto in summer, take precautions against heatstroke, and for those visiting in winter, bring proper protection from the cold.
main photo:Nattee Chalermtiragool / Shutterstock.com
*This information is from the time of this article's publication.
*Prices and options mentioned are subject to change.
*Unless stated otherwise, all prices include tax.