There are many enjoyable things to do once you reach your travel destination, such as dining out and shopping, and in Otaru, you can also blow glass, make candles, and build music boxes.

Here are some places that the whole family can enjoy by doing more than just looking around; places where you can make wonderful memories of your visit.
1. Kitaichi Glass: Main Otaru attraction! Make your own glassware at the Hanazono shop
Otaru has many old historical buildings, and since olden times it has been known for its glass. In the past, when herring was bountiful, glass floats were made for fishing nets, and there was also demand for kerosene lamps, which gave rise to glassworks.

Asahara Glass led the way when it began making kerosene lamps in 1901. Today it is known as Kitaichi Glass and is a popular tourist spot among local residents as well as foreign and domestic visitors.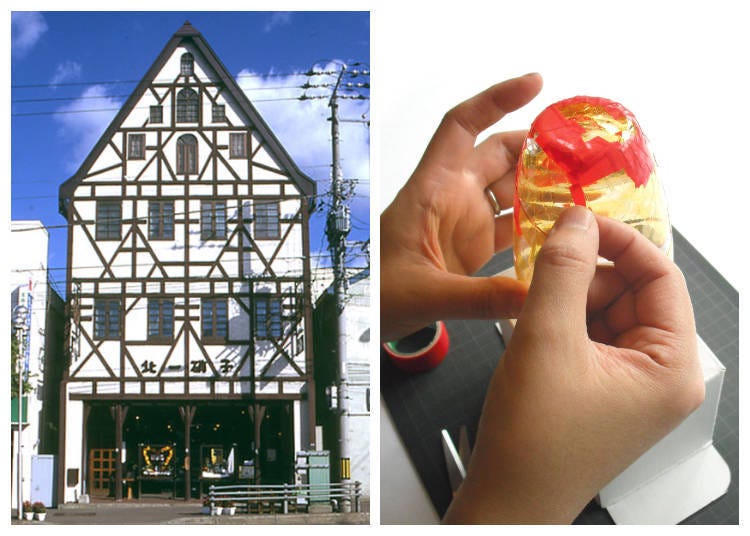 A wide variety of glass items are sold here, making Kitaichi Glass one of the more popular souvenir shops in Otaru. At the Kitaichi Glass Hanazono Shop, you can try your hand at glass carving and making things with lamp beads.

Blow sand on the surface of the glass to make any design you like. The experience takes one or two hours, and prices start at 2,250 yen, which also includes the cost of the glass. You can take the finished product with you when you leave.

For a quicker thing to do in Otaru, something that takes only about 20 to 30 minutes, we recommend trying your hand at making lamp bead arrangements. Glass beads with holes in them (known in Japanese as tombo dama) are arranged to make straps, hair combs, and pendants.

Prices start at 1,000 yen. You can also see how glass is blown, and articles are made with burners at the Kitaichi Glass Observation Studio on Sakaimachi-dori.
北一硝子 花園店

Address

〒047-0024 北海道小樽市花園1-6-10/1-6-10, Hanazono, Otaru-shi, Hokkaido, 047-0024, Japan

Phone Number

0134-33-1991

Fee: no charge for observing; firsthand experiences start at 900 yen (cost of glass separate and starts at 1,350 yen)
※ Depending on the number of requests, the number of participants may be limited. Advance reservations are recommended
Language support: English manual available
Hours: 10:00 AM ~ 7:00 PM (Firsthand experiences from 10:30 AM until 4:30 PM when reception closes)
Closed: New Year's Day
Access: 10-minute walk from the JR Hakodate Main Line Otaru Station
2. Glass Atelier Nakamori: Experience real glass blowing for yourself!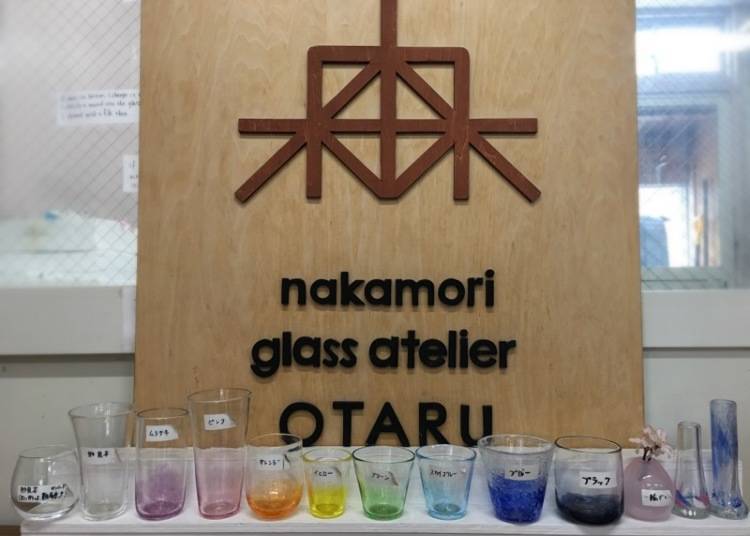 How about a unique thing to do in Otaru! For an authentic glass-blowing experience, why not visit Glass Atelier Nakamori? To blow glass, you dip a long tube into molten glass and then blow into the pipe to inflate the glass.

There are eight different colors to choose from to make a glass or vase. A staff member will carefully assist you through the whole process, one that anyone aged four years and older may experience.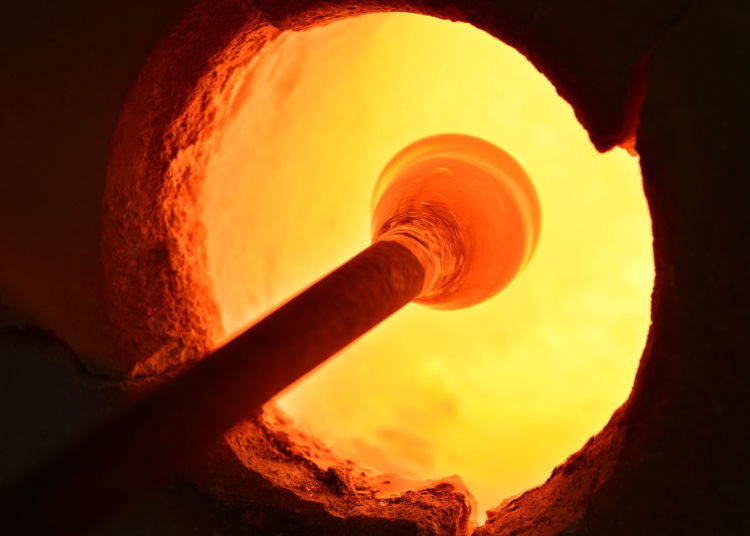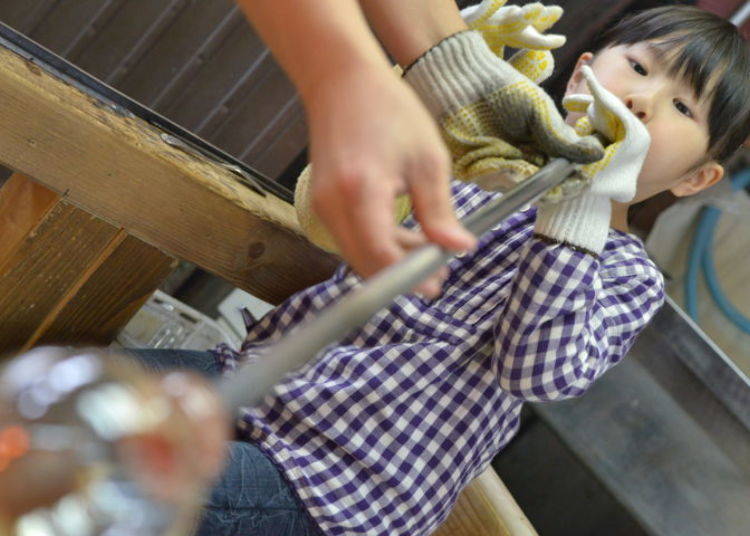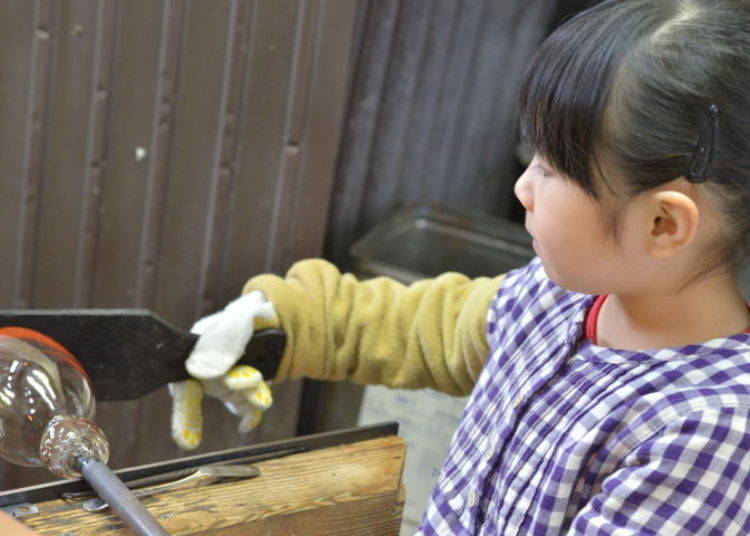 Enjoy the excitement of watching molten glass turned into a work of art. It's easy to forget the time as you become engrossed in the process. Each creation is a unique result of the individual's imagination imbued with his or her inspiration and, when later used, brings back memories of the experience.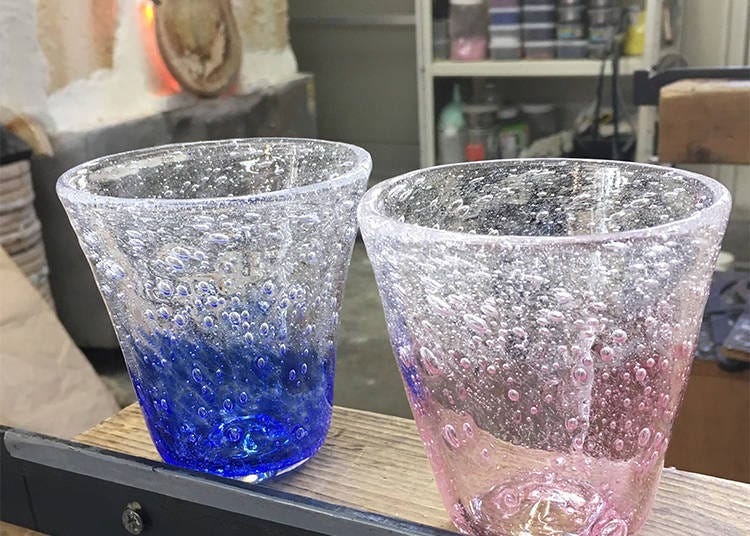 About 20 minutes is needed and the cost is from 2,700 yen. It takes a day for your creation to cool so you can pick it up in the afternoon of the following day or, if you prefer, arrange to have it mailed to you for a separate charge. It is best to make a reservation in advance.
硝子工房NAKAMORI

Address

〒047-0032 北海道小樽市稲穂3-11-4 小樽中央卸市場内/3-11-4 , Inaho, Otaru-shi, Hokkaido, 047-0032, Japan

Phone Number

0134-27-6475

Fee: Firsthand experiences start at 2,700 yen
※ Reservations are recommended
Language support: English is possible (stilted English and gestures)
Hours: 9:30 AM ~ 6:00 PM
Closed: Sundays
Access: 5-minute walk from JR Otaru Station
3. Ebisuya Rickshaw: Discover the historical points of interest in Otaru!
A typical scene on the streets of Otaru is rickshaws darting about. A rickshaw (called jinrikisha in Japanese) is a two-wheel contrivance pulled by a person. It first appeared in the Nihonbashi district of Tokyo in 1869, and from there, its popularity spread and was widely used from Meiji to Showa times (the 1870s to the latter part of the 1920s).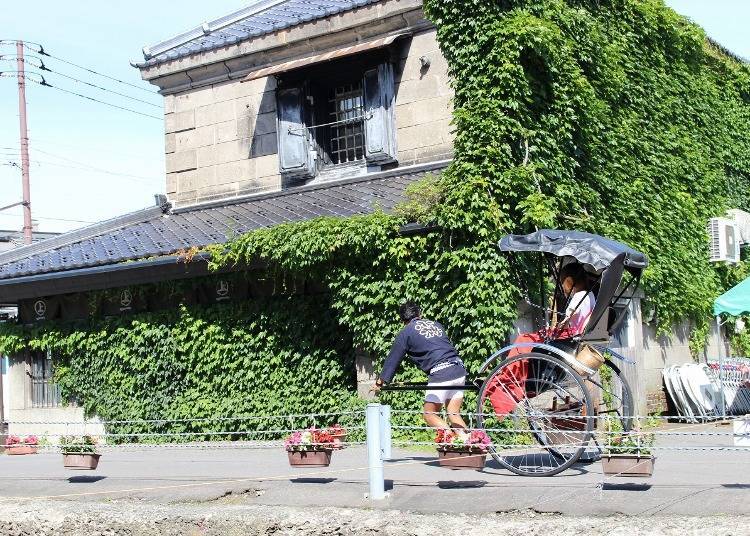 Today rickshaws are primarily seen in tourist areas; Ebisuya Rickshaw being the primary provider of these vehicles in tourist areas throughout the country. Four different routes throughout Otaru are offered. The course around the Otaru Canal takes 12 ~ 13 minutes; the course around the North Canal through the streets lined with retro buildings is a 30-minute course; a 60-minute course meanders through the town providing views of many historic buildings; the 2-hour course also includes a visit inside the Otaru Municipal Museum. Select a course that fits your schedule and the sights you would like to see.
The rickshaw drivers know the city very well, and running through it every day, they know all the latest information, including that about places not listed in guidebooks, which they are more than happy to share with you. Some of the drivers even speak English, so why not enjoy seeing the sights of the city and experience a bit of history from the comfortable seat of a rickshaw?
人力車のえびす屋 小樽店

Address

〒047-0031 北海道小樽市色内2-8-7/2-8-7, Ironai, Otaru-shi, Hokkaido, 047-0031, Japan

Phone Number

0134-27-7771

Fares: from 3,000 yen for one person; from 4,000 yen for two people
Language support: a number of drivers speak English
Hours: 9:00 AM till sunset (times vary according to season)
Closed: never
Access: 15-minute walk from JR Otaru Station
4. Tanaka Sake Brewery Kikkogura: Sake making tour and sampling Japanese sake!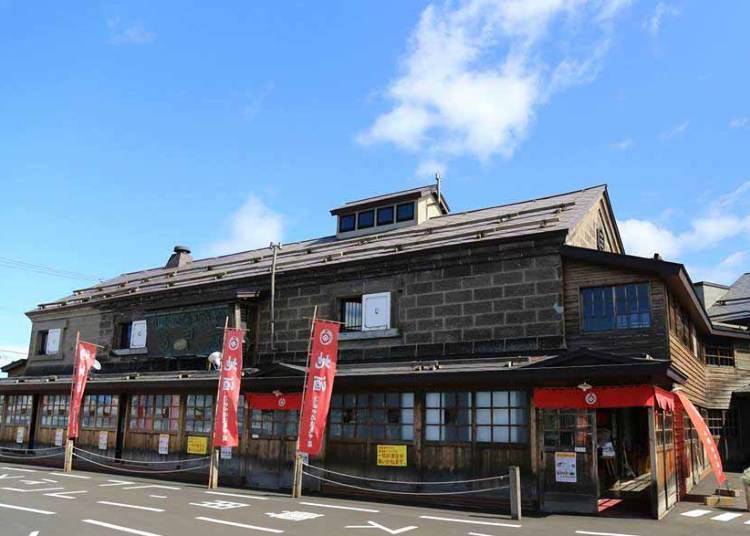 Japanese cuisine has become popular around the world in recent years. Japanese sake goes hand-in-hand with it and likewise has received international recognition. One sake brewery has been in business in Otaru for about 120 years: the Tanaka Sake Brewery Kikkogura. In recent years it has become an increasingly popular tourist spot with foreign visitors.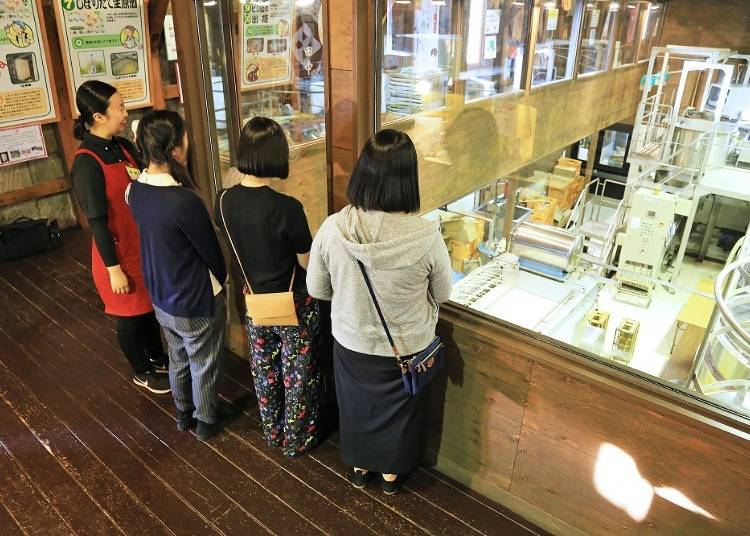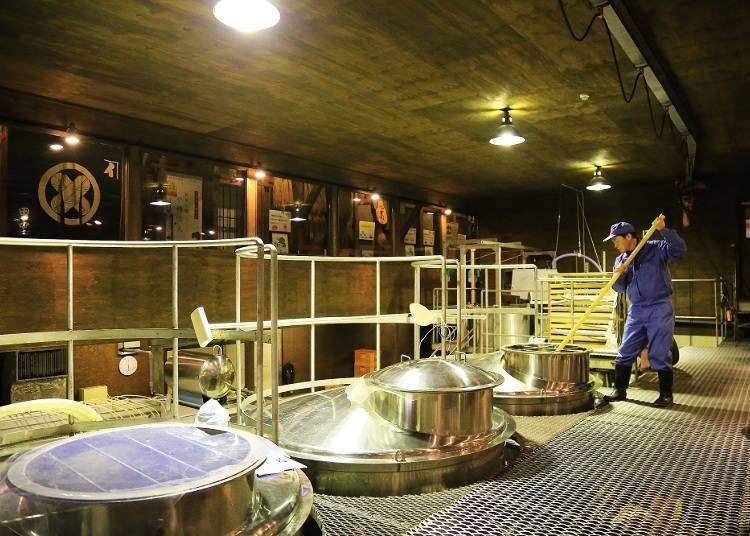 The Tanaka Sake Brewery Kikkogura is housed in a wood-framed stone warehouse that was built around 1905 and can brew sake throughout the year due to the cool climate, something you can observe firsthand on tour. The most essential ingredient in the making of sake is the water. The Tanaka brewery uses subterranean water flowing from Otaru Tenguyama, which it pumps up from a 70-meter depth. You can drink it at the brewery between spring and autumn.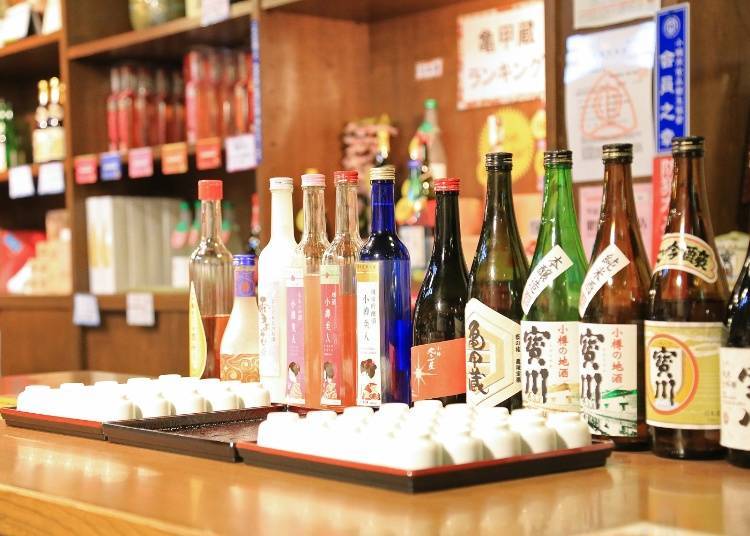 The brewery produces several brands, Takaragawa being well-known throughout Japan (the price for a 720 ml bottle of freshly squeezed undiluted sake starts at 2,265 yen), as well as seasonal and limited edition brands, all of which you are welcome to sample. If you take a tour of the brewery, take time to sample several of the products to select which ones you would like to purchase for souvenirs.
Tanaka Sake Brewery Kikkogura

田中酒造 亀甲蔵

Address

〒047-0016 北海道小樽市信香町2-2/2-2, Nobukacho, Otaru-shi, Hokkaido, 047-0016, Japan

Phone Number

0134-21-2390

Admission: free (reservations are necessary for group tours)
Language support: Pamphlets in English, Chinese, and Korean; 1 Chinese speaking staff member
Hours: 9:00 AM ~ 6:00 PM (tours: 9:00 AM ~ 5:30 PM)
Closed: never
Access: 5-minute walk from JR Minami Otaru Station
5. Otaru Music Box Museum: Make your own music box!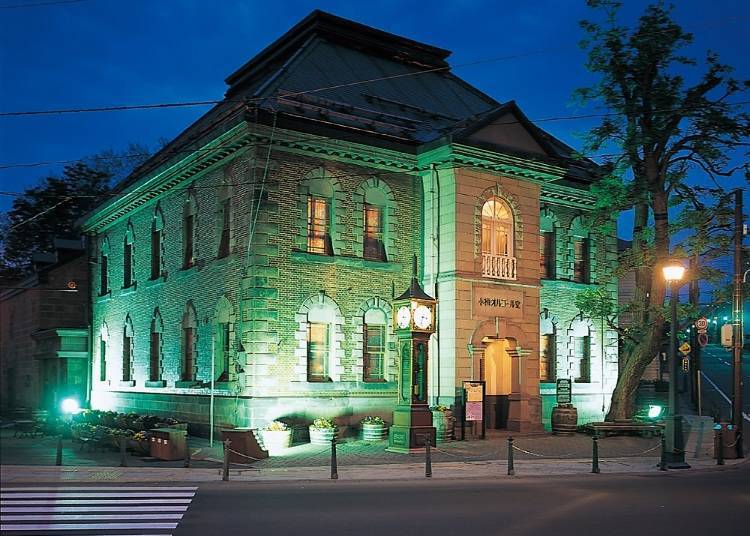 Otaru Music Box Museum Main Building
In addition to items made of glass, another very popular souvenir of Otaru is the music box with its unique tone quality. The Otaru Music Box Museum is housed in a brick structure that was erected in 1912 and, in spite of having been renovated, still retains a nostalgic aura. This is a popular tourist spot where all sorts of music boxes, both large and small, are displayed and offered for sale.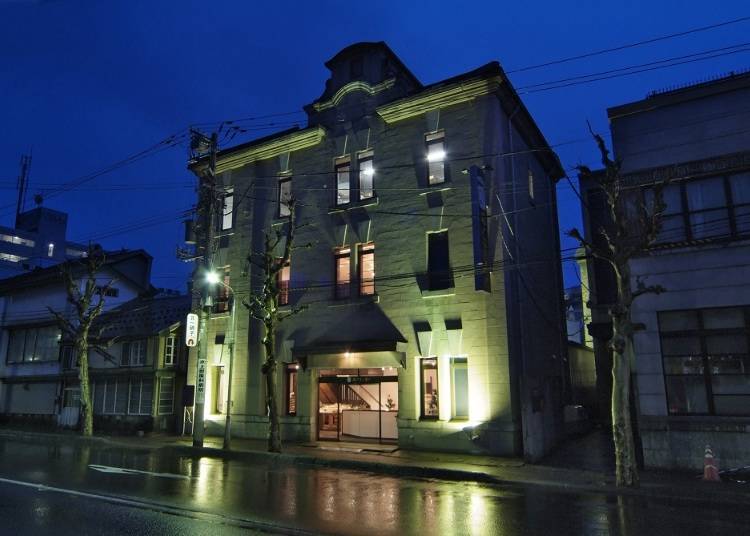 Try making your own music box at the Otaru Music Box Museum Fun Factory
The Make-it-yourself Fun Factory right next to the main building is probably the only place in the world where you can make your own original music box, making it a popular place to visit both by foreign and domestic visitors.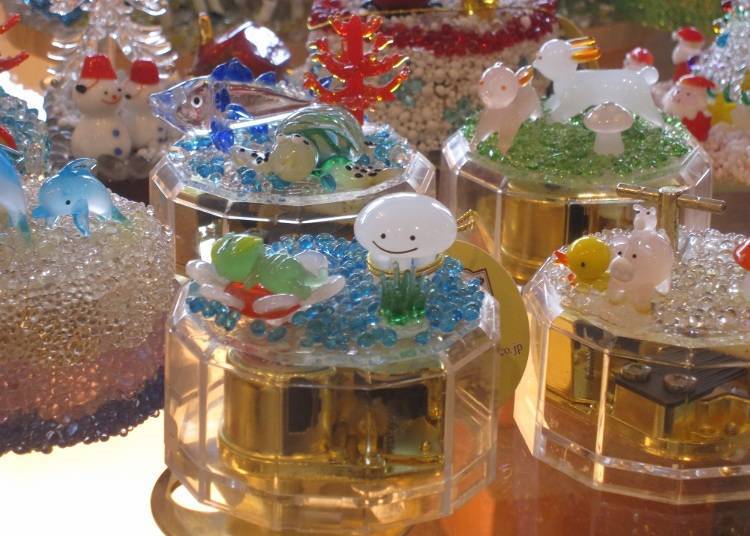 The process is simple: first, look for the body of a music box that plays your favorite song and then select the items with which you want to decorate it.

There are several types of main bodies: wood boxes and clear cases, hand-cranked types, pedestal types, and so on. There are more than 100 songs from which to choose. There are also many types of glasswork accessories for decorating the tops, such as animals, dolls, trees, and flowers. Why not try making one with a song that will delight your family and friends? It takes about 30 minutes to make and another 30 minutes for the work to dry. Take that time to look for souvenirs in the main building while waiting for your music box to be completed.
Music Box & Handicrafts Studio You-Kobo

小樽オルゴール堂 手作り体験 遊工房

Address

〒047-0021 北海道小樽市入船1-1-5/1-1-5, Irifune, Otaru-shi, Hokkaido, 047-0021, Japan

Phone Number

0134-21-3101

Cost: Entry is free, price for the music box experience starts at 1,500 yen (reservations not necessary)
Language support: Instructions in English available for making your own
Hours: 9:00 AM ~ 6:00 PM (reception closes at 4:30 PM)
Closed: never
Access: 5-minute walk from JR Minami Otaru Station
6. Otaru Candle Factory: Enjoy the soothing flicker of candlelight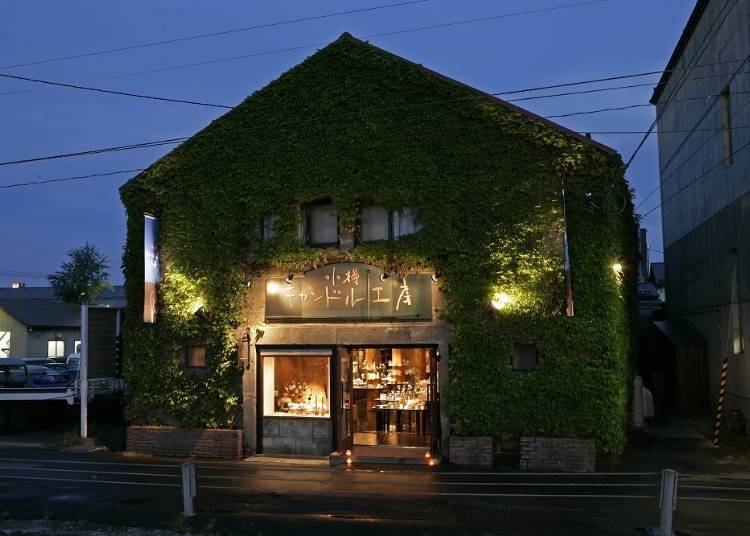 Candles are a popular item for decorating interiors with both men and women of all ages. At Otaru Candle Studio a wide selection of original creations are on sale and here it is also possible to experience making a candle of your own liking. It's a fun thing to do in Otaru!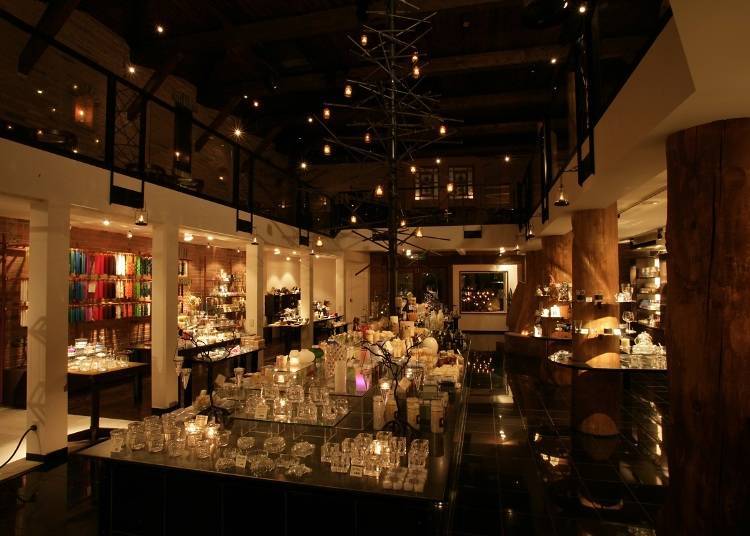 Here numerous attractive candles are lined up like sweet confections. It takes only 30 minutes to make your own (plus another 30 minutes are needed for it to cool). There are five courses to choose from that range from making candles with color gradation to those that are aromatic.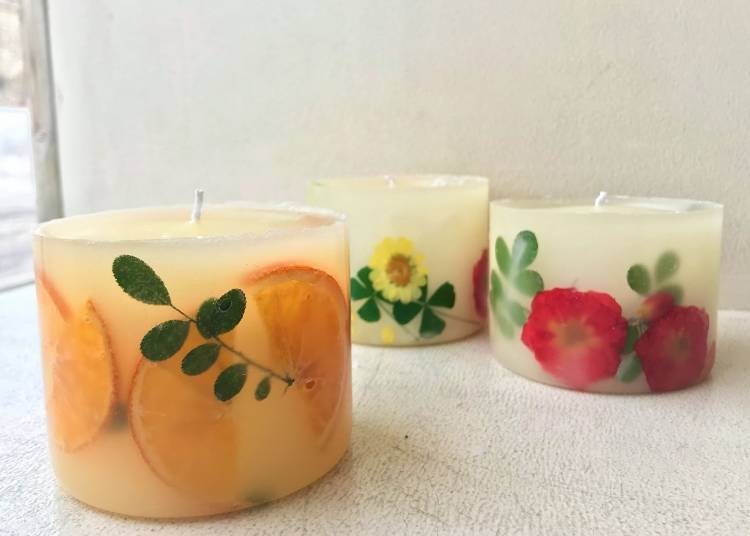 The make-your-own experience (3,240 yen) takes about 30 minutes to make the candle and another 30 minutes for it to cool. You can use authentic dried oranges and dried flowers to make botanical candles (pictured) which make great interior décor items. In recent years aroma wax bars made with dried flowers and preserved flowers have become quite popular. Even when not lit they produce a wonderful aroma. These make wonderful gifts.

The candle-making tours are offered every day and if spaces are available, you can participate without making a reservation. Make a candle to decorate your room and let the fragrance remind you of the pleasant time you spent in Otaru.

Cost: free admission; candle-making experience from 2,160 yen
※ Reservations are not necessary for making candles. Reservations are only required for the Snow Dome lessons which have set times.
Language support: English language manual available for how to make candles. No language support for Snow Dome lessons
Hours: 10:00 AM ~ 6:30 PM; reception for candle-making experience: 10:00 AM ~ 5:00 PM
Holidays: end of year and New Year's
Access: 15-minute walk from JR Otaru Station
Address

1-27, Sakaimachi, Otaru-shi, Hokkaido, 047-0027
View Map

Nearest Station

Otaru Station (Hakodate Main Line)
15 minutes on foot


Phone Number

0134-24-5880
*This information is from the time of this article's publication.
*Prices and options mentioned are subject to change.
*Unless stated otherwise, all prices include tax.