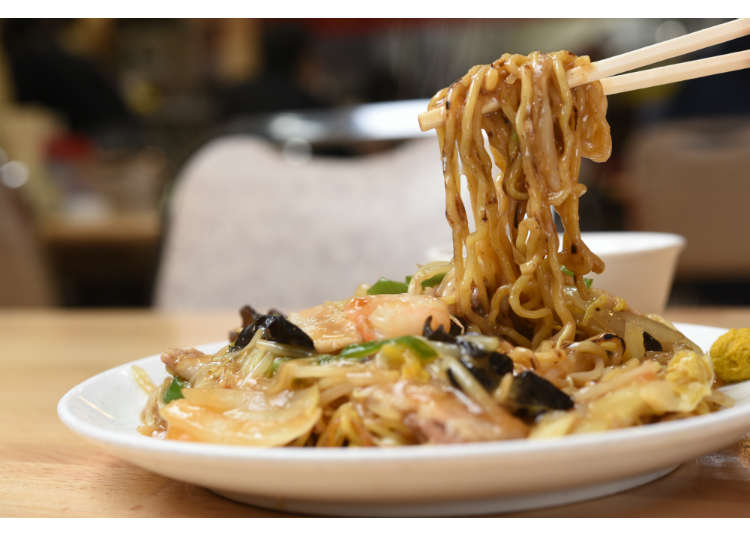 Known as Hokkaido's "Canal Town," Otaru is famous for sushi and other seafood.

But Otaru also has a wealth of ramen and fried noodles. Among those is Ankake Yakisoba, which was invented in the late 1950s at a Chinese restaurant in Otaru. Now, it's an iconic and beloved food in Otaru. Its feature is an extra creamy thick sauce with seafood on fried noodles, so we couldn't resist checking it out!
1. Mahoro: The noodles are made from 100% natural ingredients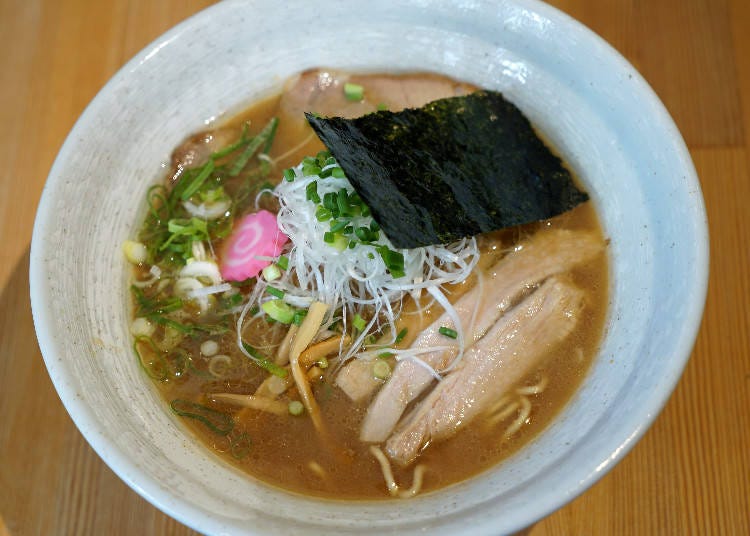 The ramen uses natural ingredients that are good for your body. Its soup is made from Rausu kelp, thick shavings of mackerel in the broth, plus pure artisan soy sauce and pork stock.

Also, the noodles are homemade and made with less water so that they absorb the soup.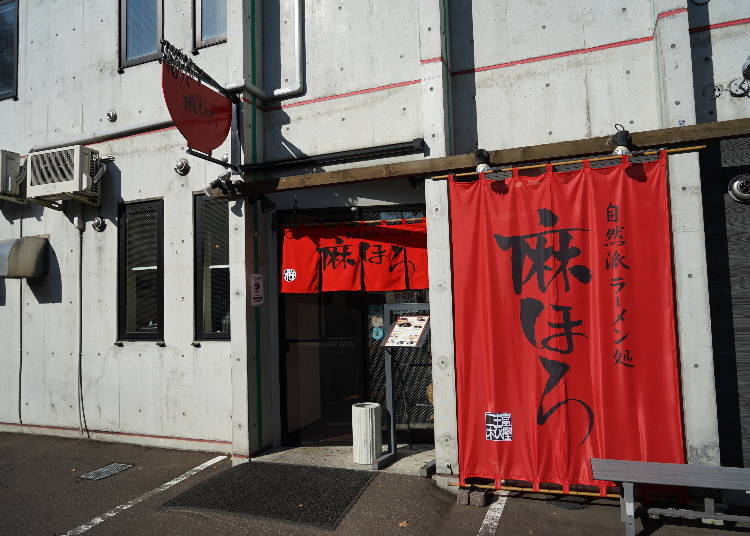 You can choose a "light" or "heavy" soup and each comes in one of three flavors: Salt, Soy sauce, or Miso. Other than that, the shop serves up a limited number of special dishes from a side menu.

We'll introduce two ramen types we recommend. The first one is "Assari Syoyu Ramen (Soy sauce ramen with light soup)" which costs 750 yen. The soup comes with kelp and maitake mushroom broth, chicken stock, and dried bonito.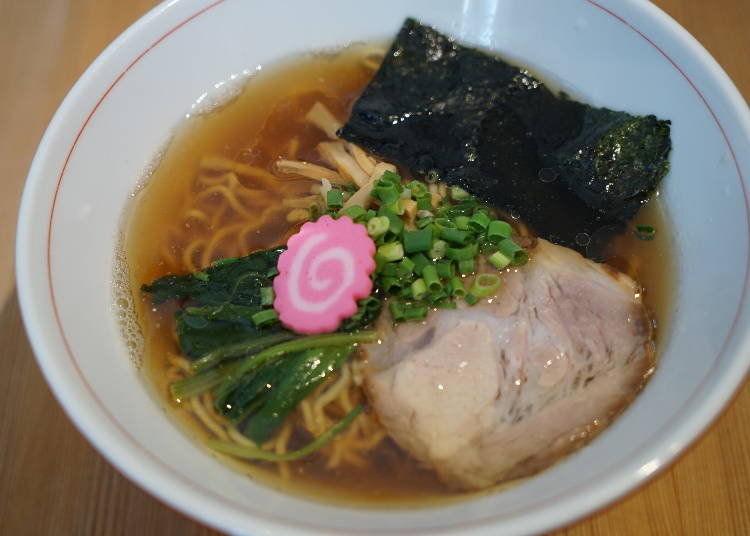 The second one is "Mahoro Ramen" and it's 980 yen. Usually, ramen have chashu (pork stewed in soy sauce) and spring onions. But the Mahoro Ramen is different: it has pork cheek as the chashu and scallion.
We recommend it since this ramen has a limited number of servings and few people can eat this ramen per day.
麻ほろ

Address

771 Chome, 7 Ironai, Otaru, Hokkaido 047-0031

Phone Number

0134-32-0140
2. New Sansachi Otaru: Taste the atmosphere of a historic beer hall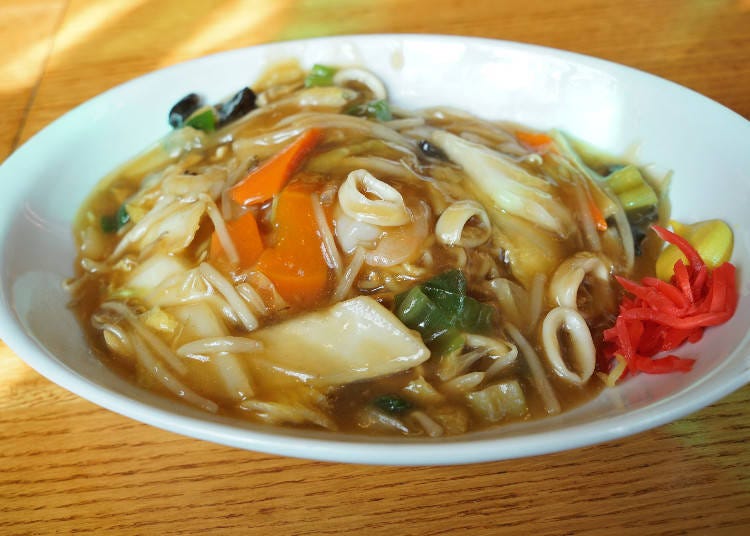 This restaurant has a lot of dishes from western-style food such as Spaghetti and Hamburg steaks to Japanese Chinese food such as ramen, Ankake Yakisoba, and Jingisukan lamb.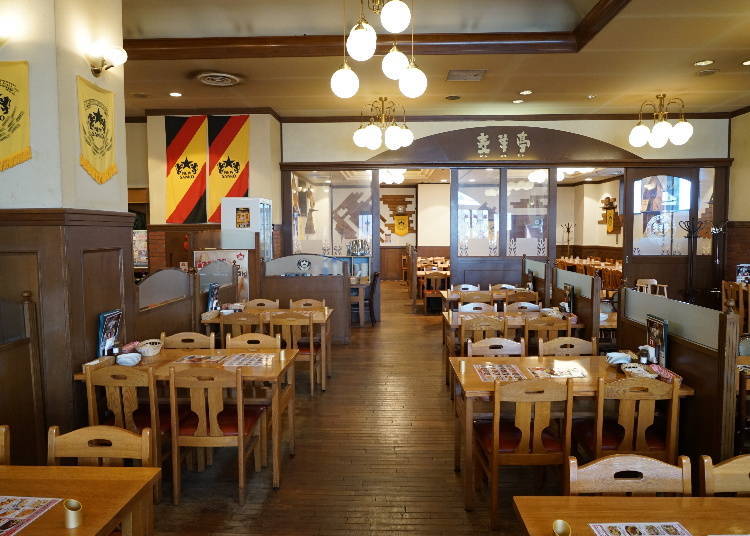 The most popular food in this restaurant is "Sansachi Kaisen Yakisoba (Seafood Fried Noodles)" and it has a lot of shrimp, squid, and clams. The price is 900 yen.

More than else, a classic Shoyu Ramen (800 yen) has chashu and bamboo shoots with the light soup. If you order something to eat from 11:30 am to 3:00 pm, you can have beverages, coffee, or soup for free.
ニュー三幸 小樽店

Address

1 Chome-3-6 New Sanko 1F, Otaru, Hokkaido 047-0032

Phone Number

0134-33-3500
3. Keien: Have delicious Otaru ramen and fried noodles!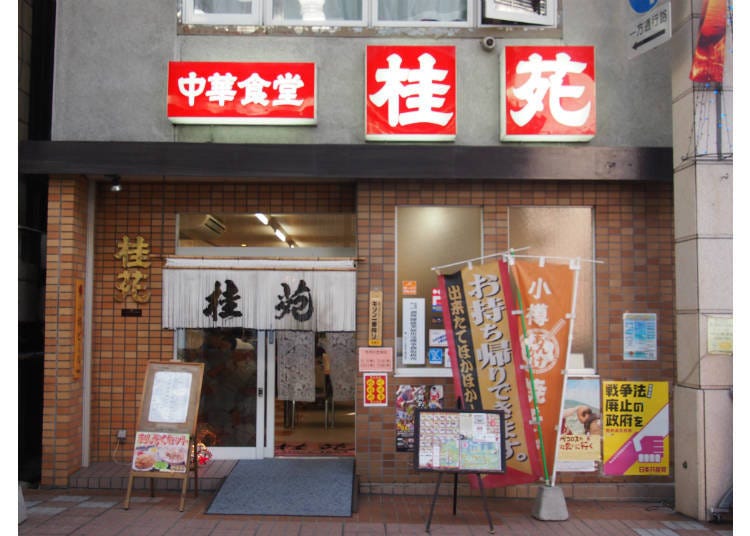 This Japanese Chinese restaurant was established in 1964 inside of City Street Arcade near Otaru Station.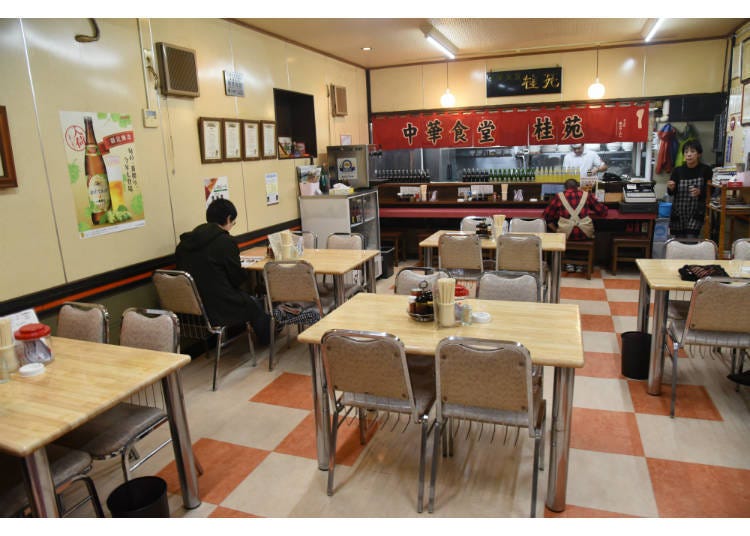 There are various menus such as fried rice, curry, and dumplings, but the most popular one in the restaurant is Ankake Yakisoba (800 yen).

There is plenty of pork belly, shrimps, jelly ears and vegetables mixed with the thick sauce in it. You won't get bored to finish eating it, as the mustard which comes with the fried noodles makes an accent to the taste.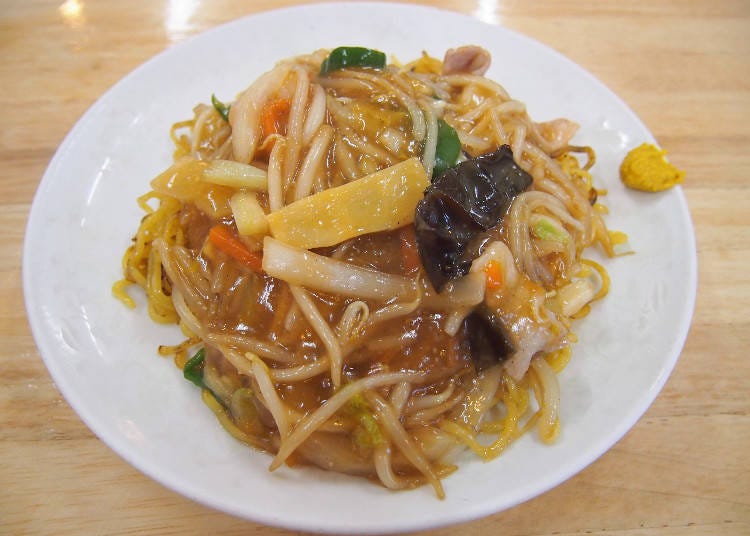 Besides that, the restaurant has Crispy Fried Soba Noodles, Fried Noodles with sauce (both cost 800 yen), Vegetable Ramen (700 yen), Seaweed Ramen (750 yen) and so forth. You can choose a soup flavor from among Salt, Soy Sauce, and Miso.
中華食堂 桂苑

Address

2 Chome-16-14 Inaho, Otaru, Hokkaido 047-0032

Phone Number

0134-23-8155
4. Otaru Kuraya: Taste ramen at a historic building!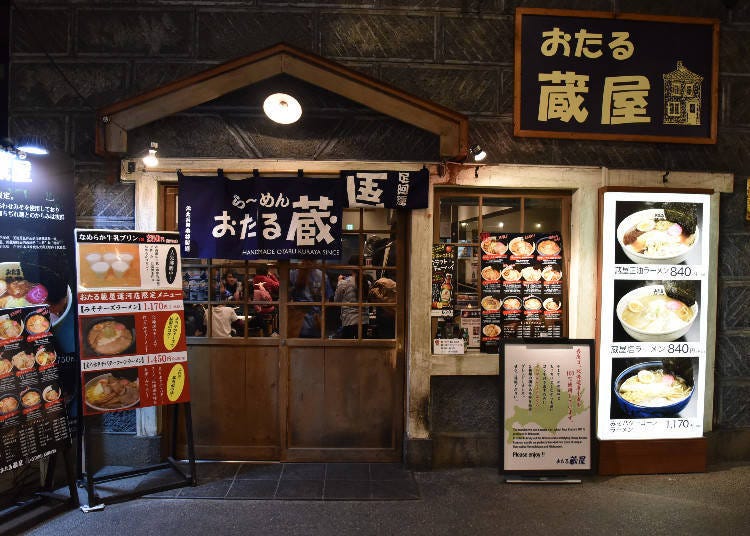 This restaurant is inside of Otaru Canal Cafeteria, which used the warehouse along the Otaru Canal as a cafeteria, a retro atmosphere where masonry construction remains.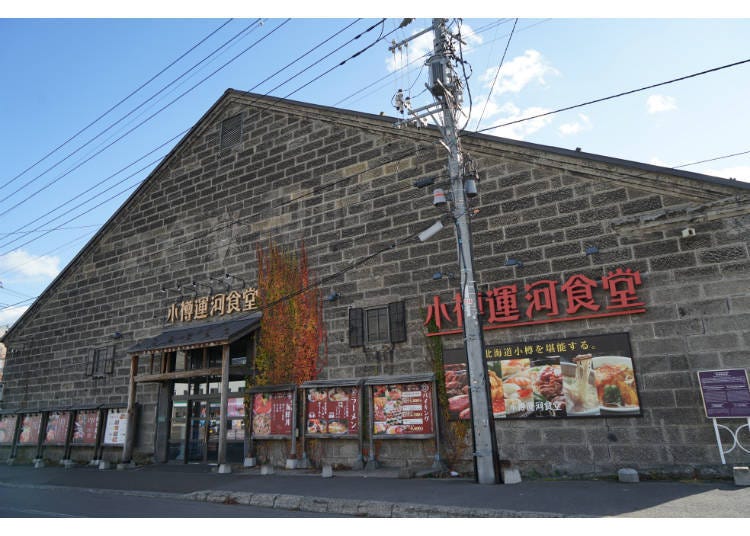 The Shoyu Ramen (907 yen) uses homemade noodles blended with two kinds of locally grown wheat with the soup from tonkotsu pork bone broth, chicken broth, seafood, and flavored vegetables.
Miso Cheese Ramen (1263 yen) which comes with scallops, butter, and cheese is also popular.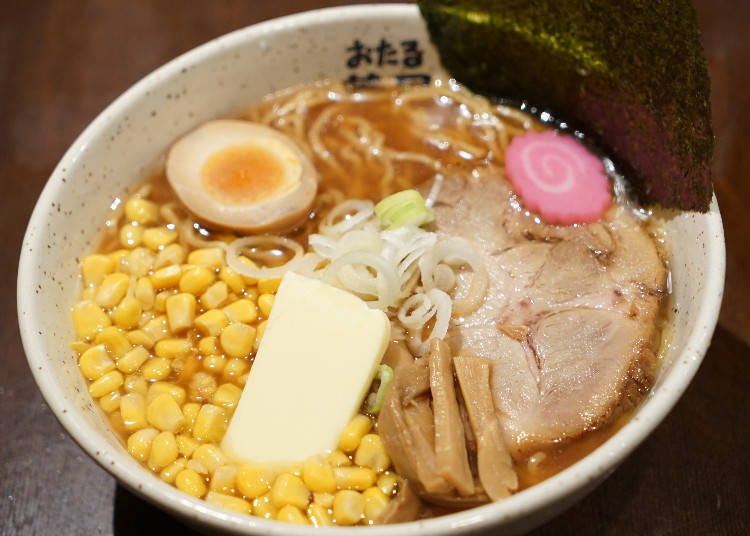 The butter and corn from Butter Corn Miso flavor (1263 yen) go great together. Also, the roasted Chashu is tender.
おたる蔵屋運河食堂店

Address

6-5 Minatomachi, Otaru, Hokkaido 047-0007

Phone Number

0134-27-8818
5. Gozyuban Saikan: A place cherished by locals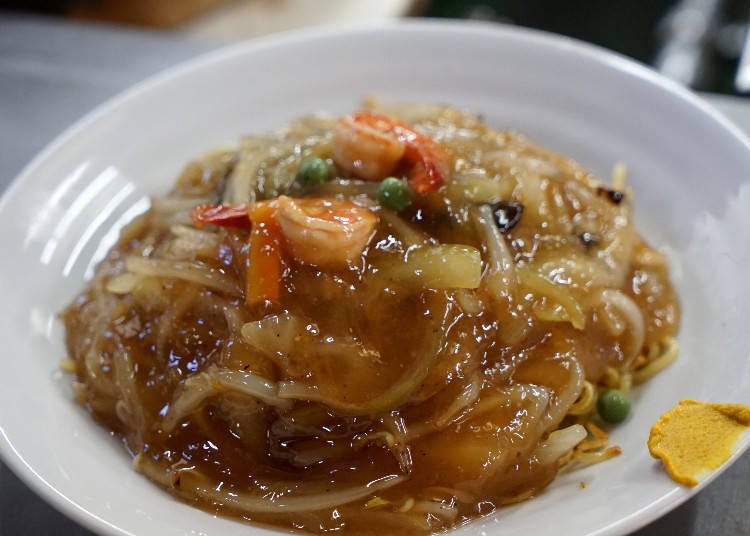 A Japanese Chinese restaurant since 1959 in Arcade Street near Otaru Station. It has Vegetable Noodles, Chashu Noodles, Wang Tang Noodles and Ankake Yakisoba with the deep-flavored chicken stock soup.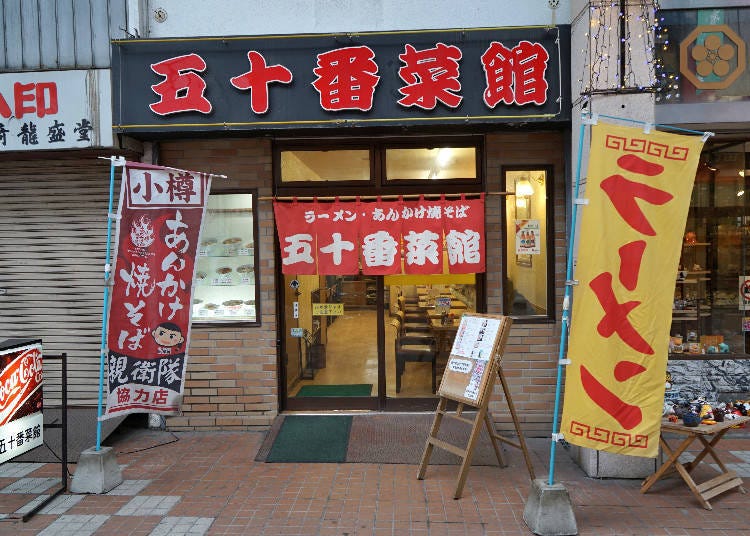 Vegetable Miso Ramen (700 yen) has extra vegetables, pork bellies, jelly ears and so forth. Those ingredients are well matched with the mild Miso.
Ankake Yakisoba (830 yen) is also a popular dish in the restaurant. The sauce is made with vegetables, shrimps and soy sauce. If you have never eaten Ankake Yakisoba before, why not to give it a shot when you visit Otaru!
五十幡菜館

Address

2 Chome-10-1 Inaho, Otaru, Hokkaido 047-0032

Phone Number

0134-32-4793
*This information is from the time of this article's publication.
*Prices and options mentioned are subject to change.
*Unless stated otherwise, all prices include tax.
Limited time offer: 10% discount coupons available now!