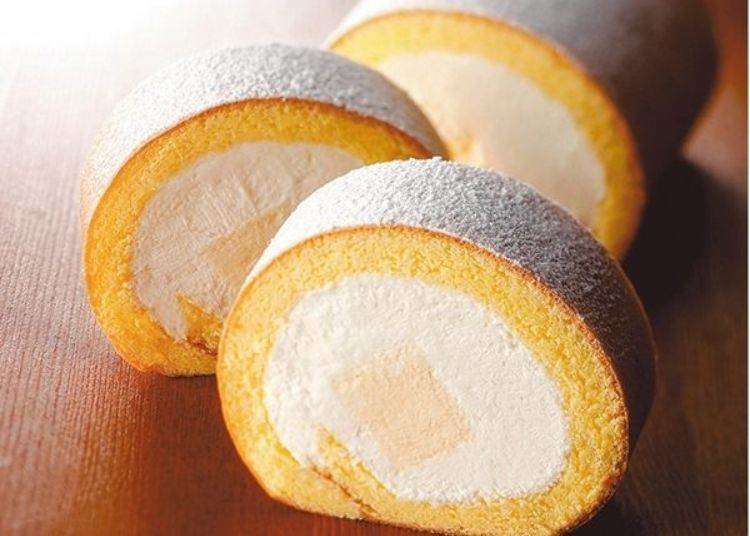 Visiting LeTAO is an absolute must when in Japan's northern Otaru area.

Famous for its milky, smooth mouthwatering cheesecake Double Fromage, LeTAO is a pastry shop with stores mainly in Hokkaido and primarily in Otaru.

There are six stores, each with a different concept, in the town of Otaru, with each offering a large selection of limited products and delicious sweets!

Here, we will describe in detail the features of each of the six stores and their mouth-watering menus!
Locally LeTAO is called Otaru Western Pastry Shop LeTAO. Originally it manufactured and sold chocolate wholesale, but in 1998 it opened a store in the fashionable Marchen Square, the center of Otaru tourism. Double Fromage, a cheesecake made with the skills developed from making chocolate and so delicious it melts in your mouth, became so hugely popular that LeTAO became synonymous with Otaru pastry.

It celebrated its 20th anniversary in 2018 and currently operates as the LeTAO Main Shop. New concept shops have opened one after the other close by.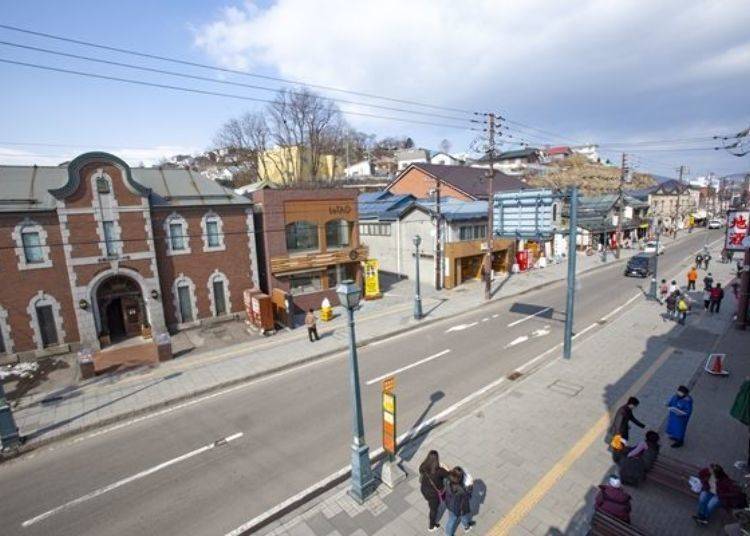 The Sakai shopping district extends from Marchen Square towards the Otaru Canal. In addition to LeTAO, there are a number of glass shops and souvenir shops in this area.
The LeTAO Main Shop is about a 7-minute walk from the JR Minami Otaru Station, a 20-minute walk from Otaru Station, and a little more than 10 minutes on foot from the popular Otaru Canal sightseeing area.

By the way, access from Minami Otaru Station and Otaru Station is convenient because the rapid trains running between Sapporo Station and New Chitose Airport Station stop at them.

Without further ado, let's take a look at the LeTAO shops in the center of Otaru.
1. LeTAO Main Shop is a Mecca for Otaru sweets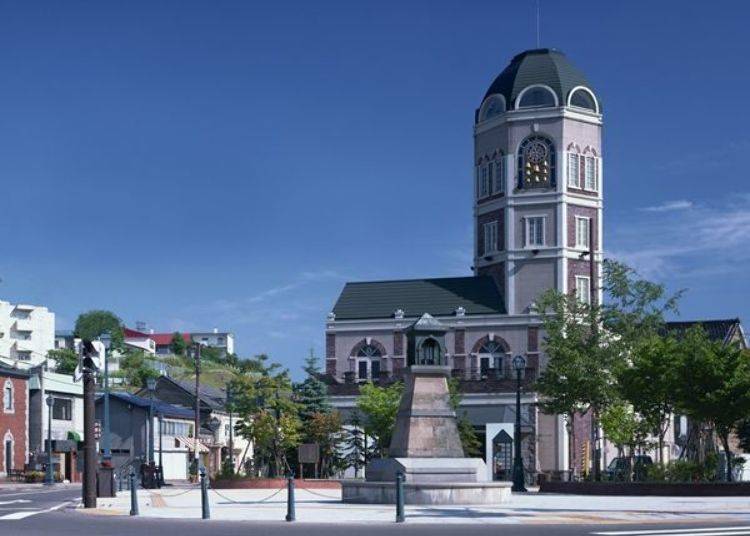 The large, Western-style tower of the LeTAO Main Shop is very impressive. There is an observation deck (at the top of the tower) and from it you can get a good view of popular sightseeing spots in Otaru.
This was the original LeTAO on which its pastry empire was built. On the first floor are freshly made cakes and pastries as well as limited edition items only available here. There is a tea corner on the second floor where you can enjoy pastries and tea while overlooking Marchen Square.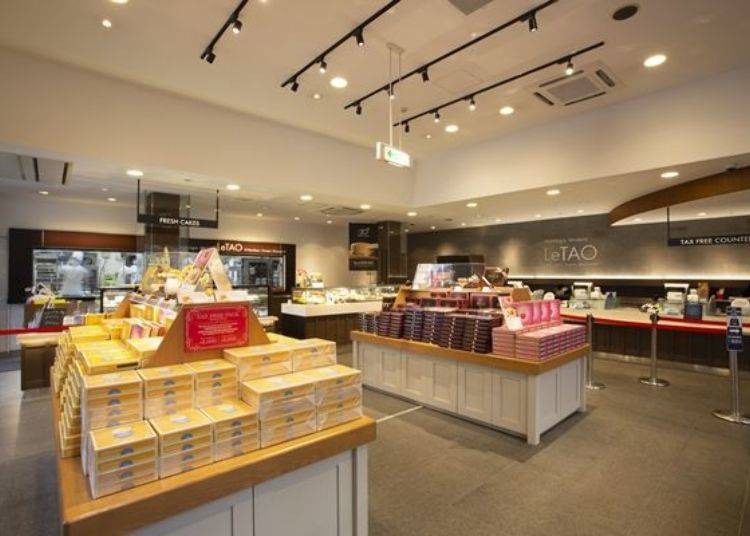 Wide aisles on the first floor. The shop is lively with customers from when it opens until it closes.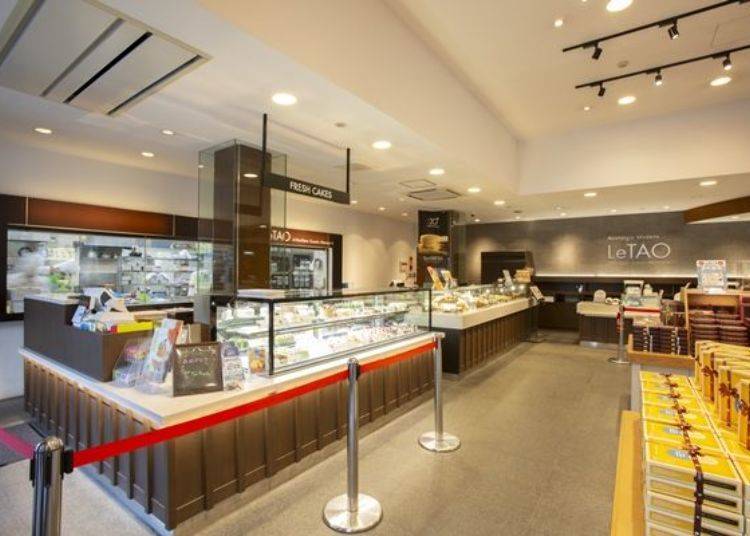 Cakes made in the shop fill the showcases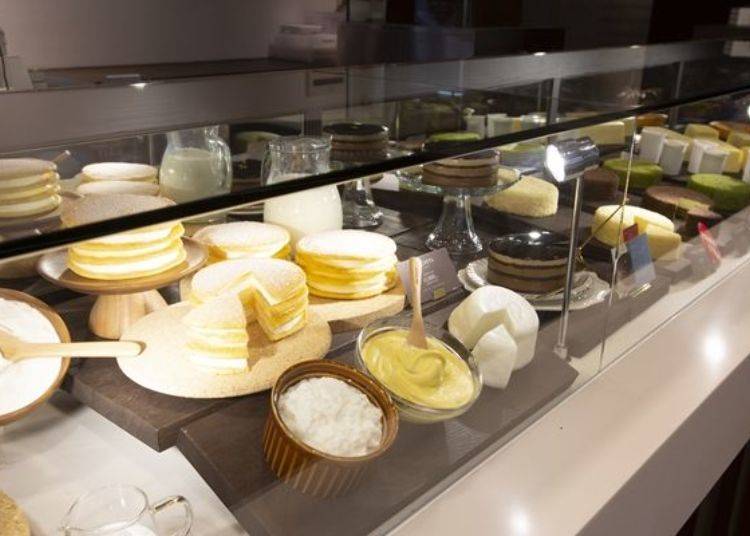 The cakes in this showcase are samples of products available. In the central front of the photo is the 20th anniversary sweet Le Cotta (1,944 yen each)
LeTAO Deux Fromage Roll (1,944 yen per roll) sold only at the LeTAO main shop.
After viewing all the limited edition pastry gift items on the first floor, next proceed to the second floor to enjoy some delicious pastry.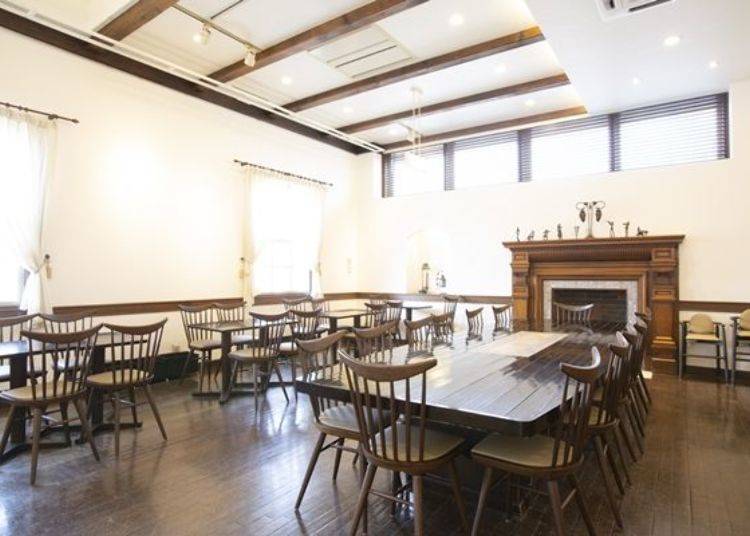 The spacious second floor is the perfect place to take a relaxing tea break
The Kiseki no Kuchidoke [Miraculously Melts in Your Mouth] Set (1,404 yen) is the most popular here and goes very well with tea.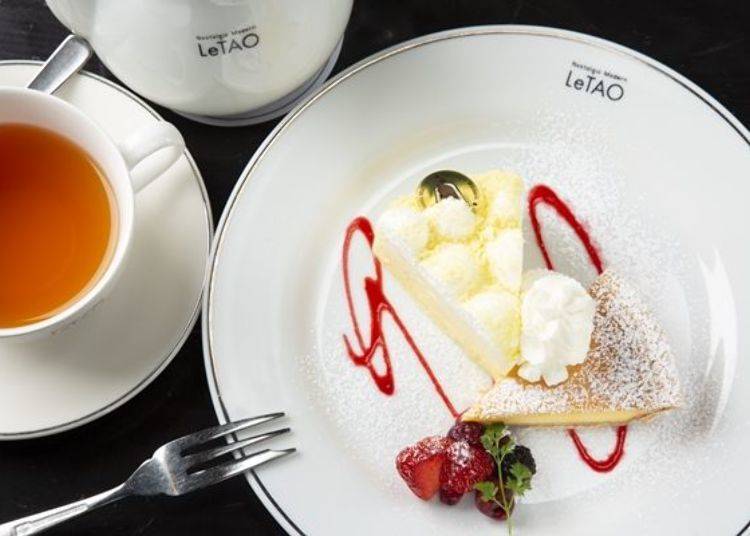 Both the popular Double Fromage (left) and the Venezia Rendezvous (right) come with a drink
The Double Fromage is a double-layered cake having one layer of rare cheesecake and the other of baked cheesecake. One bite and it feels like bubbles melting in your mouth as the rich milky flavor spreads throughout.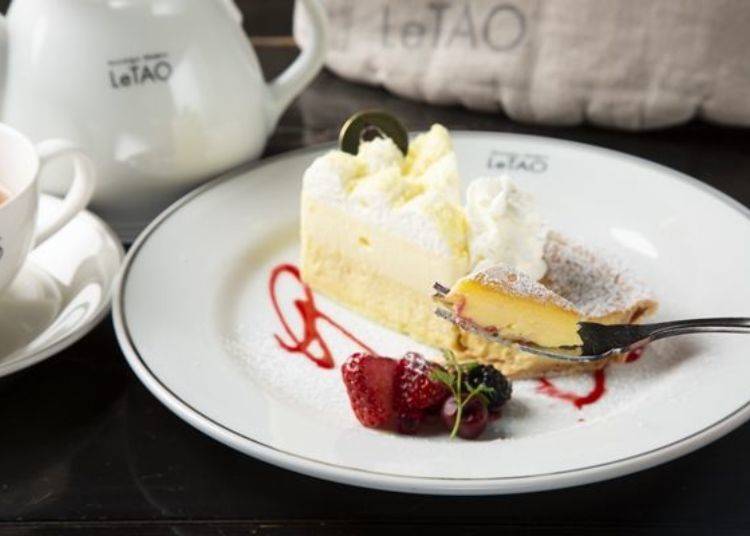 Bon Appétit!
Venezia Rendezvous is a cheese brûlée cake in which a mixture of LeTAO's special cream and Mascarpone cheese are poured into a pie tart shell and then baked. It has a light, rich, milky texture. There is a distinct hint of vanilla beans.

Eaten with fresh whipped cream, this sweet will melt in your mouth and leave a wonderful milky flavor on your tongue. LeTAO's whipped cream keeps its rich milky flavor because it is made with pasteurized milk having a 42% fat content. It does not feel too rich, so goes perfectly with the cheesecake!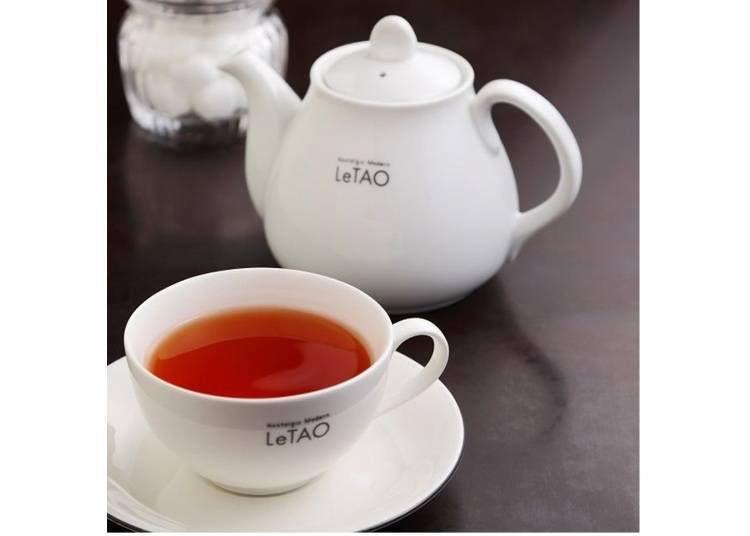 The set offers a choice of tea, coffee, or orange juice, but we think the tea goes best.

There are several types of tea from which to choose: "Sounds of the Carillon" (iced only) that is only served here, Earl Gray, peach apricot, an original bland, and a "seasonal tea" (hot or iced). All use tea leaves from the Nuwara Eliya region of Sri Lanka. The tea is a blend of pure Ceylon tea and Swiss herbs which produces a highly-flavorful tea.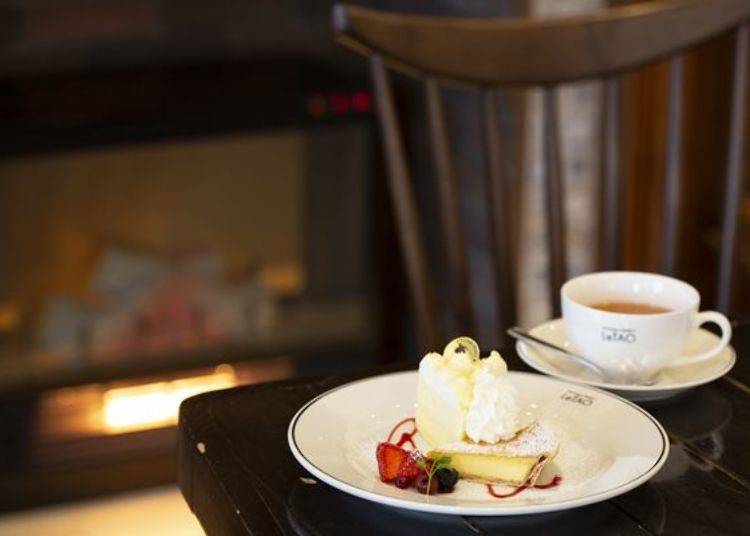 The fireplace creates a delightful atmosphere. This is the perfect place to enjoy an elegant tea time!
In addition to the Miraculous Melts in Your Mouth set, there is also a Cake Set (972 yen) that comes with a LeTAO cake of your selection as well as coffee or tea. When you wish to take a break from your sightseeing in Otaru and relax a bit, then this is the perfect place to visit and enjoy a delicious pastry at the same time.
Address

7-16, Sakaimachi, Otaru-shi, Hokkaido, 047-0027
View Map

Nearest Station

Minami-Otaru Station (Hakodate Main Line)


Phone Number

0134-40-5480
2. Fromage Danish DANI LeTAO offers a new sensation in Danish pastries
Fromage Danish DANI LeTAO, located across the street from the Main Ship, opened in 2018 and specializes in Danish cheese pastries.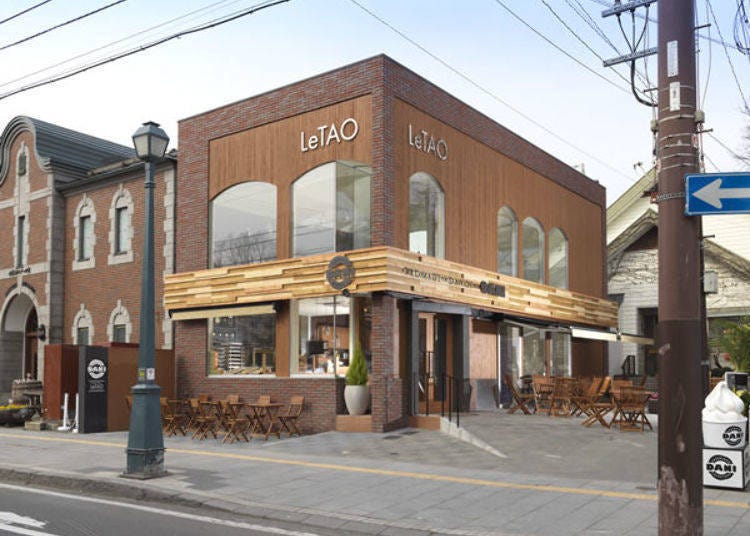 You can relax on the terrace in front of the shop when the weather is warm.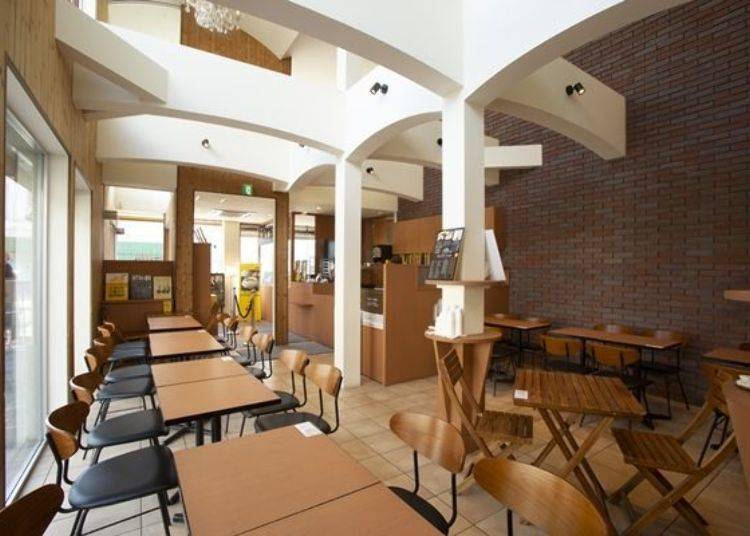 This is a cafe-style shop where you can enjoy freshly baked Fromage Danish inside the shop
Fromage Danish (297 yen each) are pastries in which the top layer is Hokkaido cream cheese and the bottom layer is Italian mascarpone cheese. These two layers come together to form a milky cream wrapped up in the delicious crispy baked crust.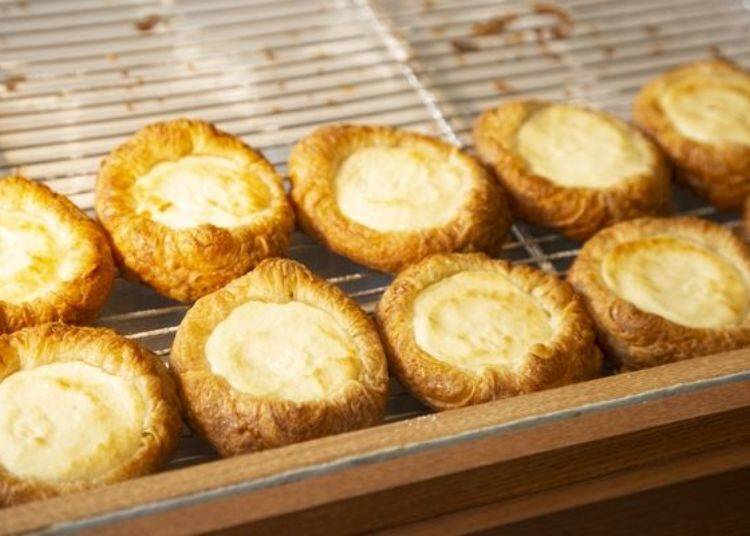 The Danish dough is made with Hokkaido wheat, homemade natural yeast made from white birch sap and camellia yeast.
The baked crust is crispy and the cream filling is rich and flavorful producing a wonderful combination.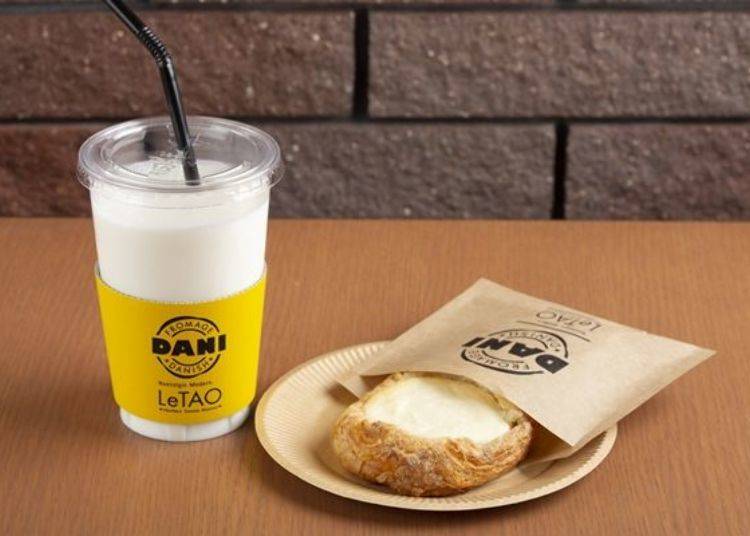 Flavorful Biei Milk is used in the Fromage Danish (400 yen). Served with a drink in a set costing 680 yen makes it a real bargain!
In addition to the Fromage Danish, you might also enjoy the Crème Glacée! These are soft ice creams; the Jersey Milk (360 yen) is made with lots of Hokkaido jersey milk; the Cinq Fromage (390 yen) has a cheese flavor; and the Mariage (390 yen) is a combination of the other two.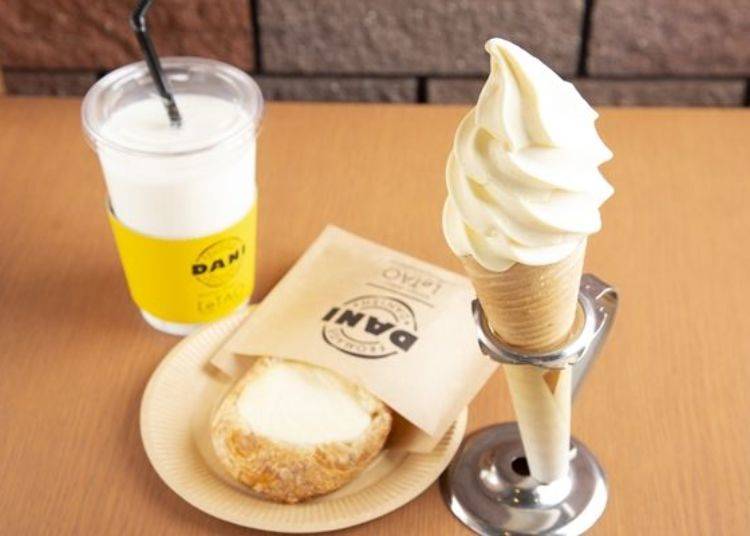 The Cinq Fromage Crème Glacée (right). This shop specializes in delightful Danish pastries rich in cheese flavor that melt in your mouth. If you like cheese, then you will want to visit this shop.
Shop specializing in cheese Danish.
Fromage Danish Dani LeTAO

フロマージュデニッシュ デニルタオ

Address

6-6-13 Sakaimachi, Otaru, Hokkaido 047-0027

Phone Number

0134-31-5580

9:00 a.m. - 6:00 p.m. *Times vary according to the season
Closed: always open
3. Enjoy chocolate pastries at Nouvelle Vague LeTAO Chocolatier Otaru Main Shop
After the cheese comes the chocolate!
Located a short 3-minute walk from the Main Shop in the Sakaimachi shopping district is the LeTAO chocolate patisserie Nouvelle Vague LeTAO Chocolatier Otaru Main Shop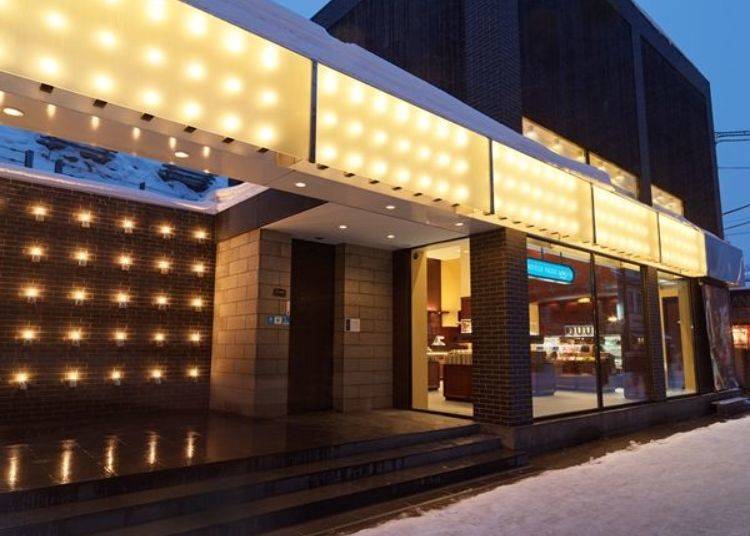 LeTAO got its start as a manufacturer of chocolate. Using expertise acquired over many years, it has created a wide selection of delicious and beautiful chocolates created by skilled chocolatier.
Although there is no cafe inside the shop, there is an eat-in corner with table and chairs.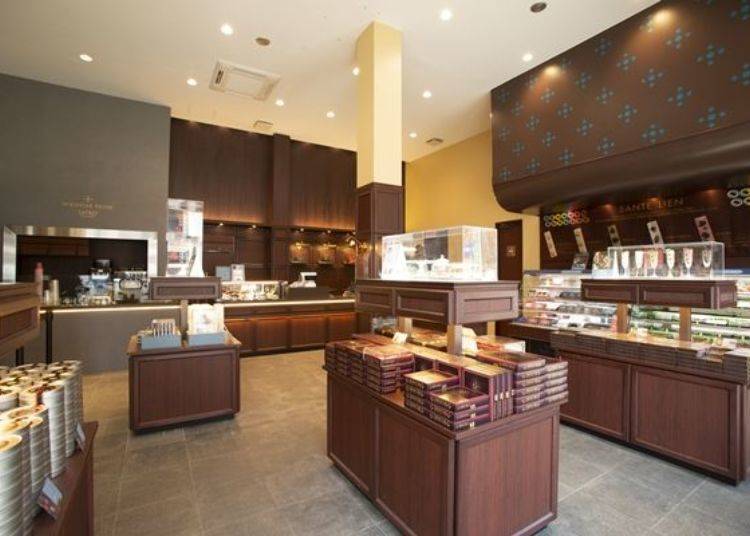 Recommended for souvenirs are the cake Adele (2,160 yen) limited to this store and the hard-type chocolate Sante Lien (540 yen each).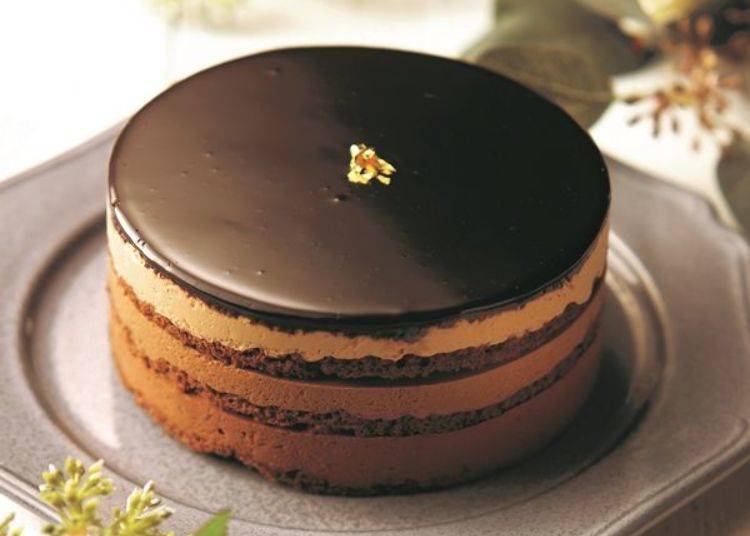 Adele is a dark chocolate mousse with two types of milk chocolate of different thicknesses. It has a rich cacao flavor.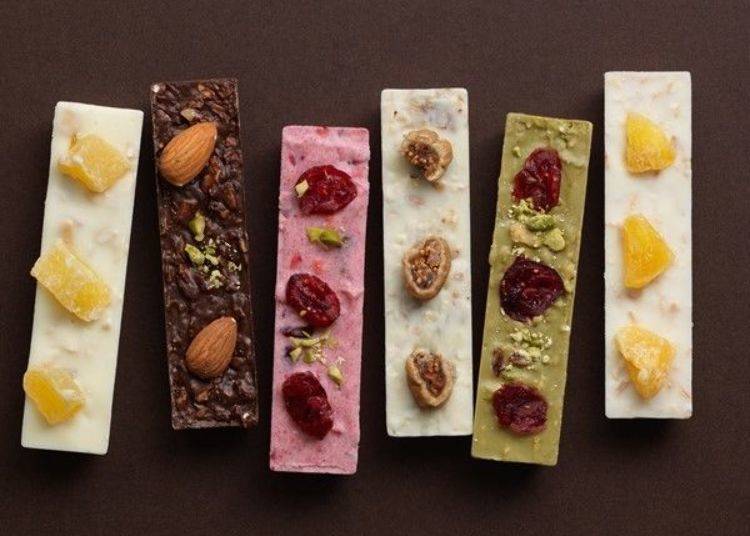 Sante Lien are strips of chocolate with dried fruit and nuts on top. In all there are six types, including the Cranberry x Framboise x Strawberry (central pink)
For freshly made chocolate sweets, the Petit Chocolat Crepe (300 yen, 330 yen with framboise sauce) area a must!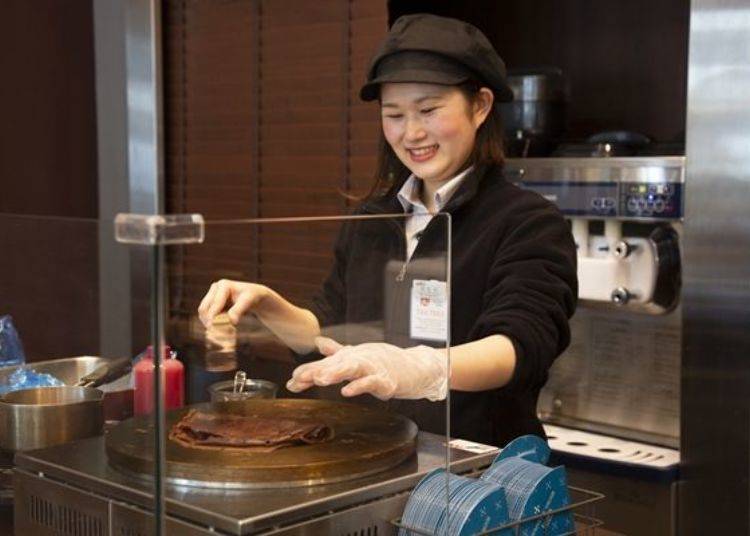 This is made for you after you order it.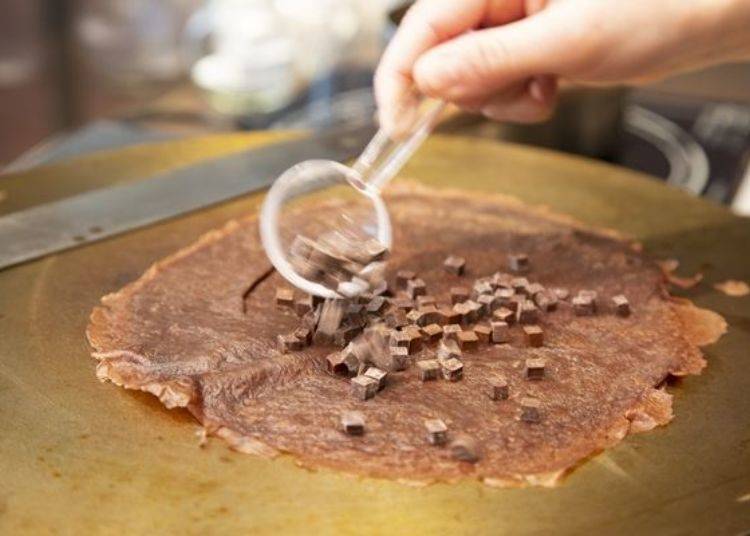 Diced chocolate is sprinkled on specially prepared LeTAO chocolate dough.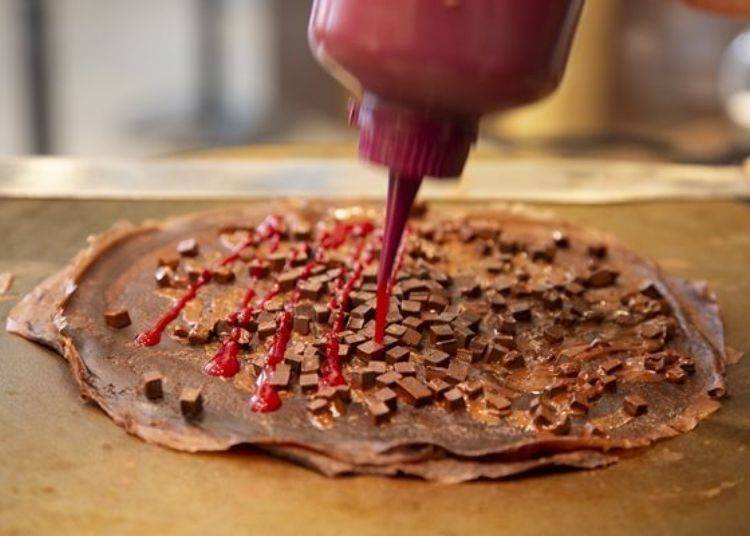 Framboise sauce is added to the melted sections
The crepe dough has a rich taste of chocolate and tart taste of framboise with a rich, cacao flavor. The balance is superb. While it may be just a simple crepe, it nevertheless has a deep, satisfying flavor.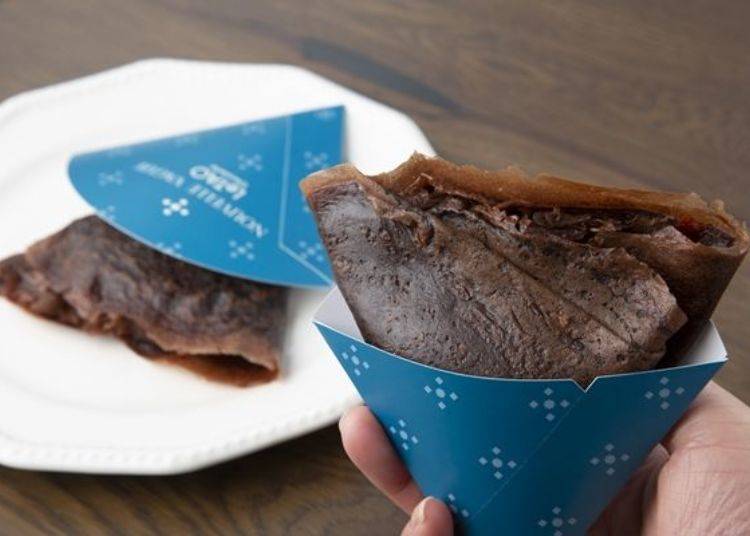 Just the right size for eating while walking around the city (dish is for the photo; not provided even when eating in shop)
In addition to the crepes, the Crème Glacée chocolate soft ice cream is also recommended! It is an original soft ice cream that combines LeTAO's specially prepared fresh cream with extraordinarily thick cacao that gives it a refreshing taste and the rich aroma and milkiness of cacao.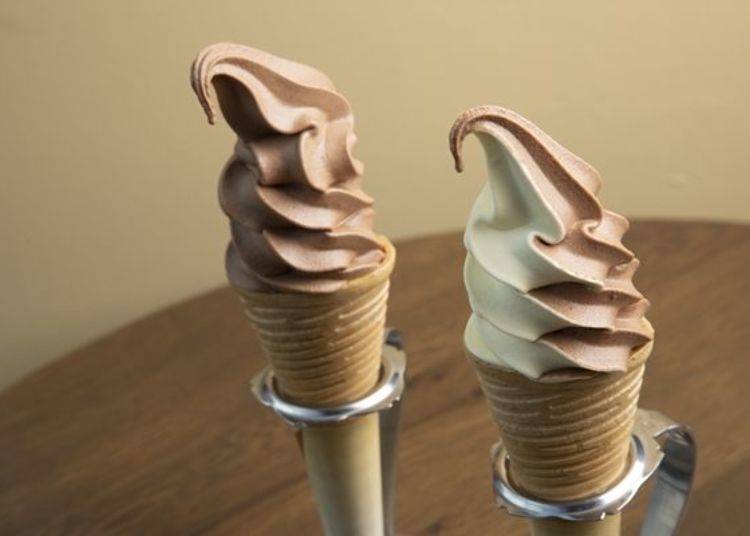 Two Crème Glacée: the Le Chocolat (420 yen) and cheese-flavored mix Mariage Chocolat (420 yen). There is also the cheese-flavored Cinq Fromage (390 yen).
All of LeTAO's many chocolates are the culmination of traditional techniques resulting in flavors that are truly alive. You really must try them if you have the chance!
Nouvelle Vague LeTAO Chocolatier Otaru Main Shop

ヌーベルバーグ ルタオ ショコラティエ 小樽本店

Address

4-19 Sakaimachi, Otaru, Hokkaido 047-0027

Phone Number

0134-31-4511

Open: 9:00 a.m. ~ 6:00 p.m. *Times vary according to the season
Closed: always open
4. Stop by here for a meal and a great selection of souvenirs! LeTAO PATHOS is the largest LeTAO shop
The fourth shop, LeTAO PATHOS, is across the street from Nouvelle Vague LeTAO Chocolatier Otaru Main Shop. Double Fromage and other popular LeTAO pastries are displayed on the first floor and on the second floor there is a spacious cafe that serves dishes such as pasta and soup curry in addition to pastries.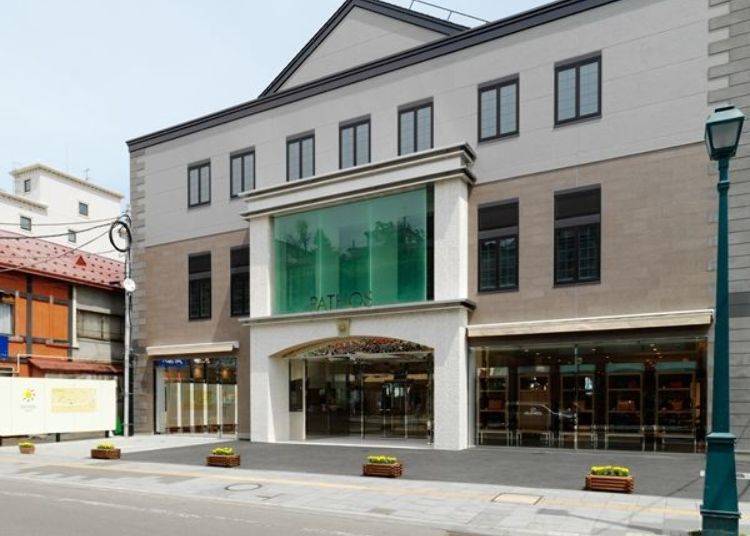 LeTAO PATHOS is the largest of all LeTAO shops.
The Mini Venezia Rendezvous (350 yen each) on the first floor is a highly recommended take-out item. This is perfect those who would like to have something sweet and light to eat while they are walking about.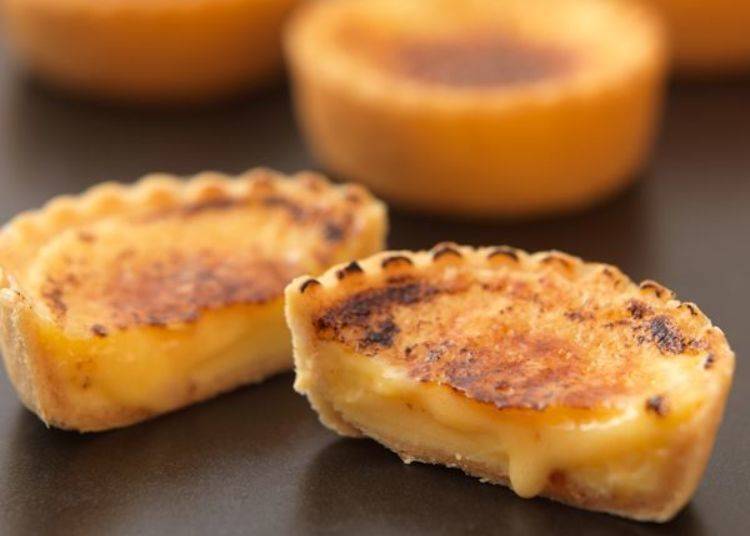 Fresh baked burner-browned Mini Venezia Rendezvous a Mascarpone crème brulee
ルタオ パトス

Address

5-22 Sakaimachi, Otaru, Hokkaido 047-0027

Phone Number

0120-46-8825

Open: 9:00 a.m. ~ 6:00 p.m., cafe 10:30 a.m. ~ 5:30 p.m. (Meals 11:00 a.m. ~ 2:00 p.m.) *Times vary according to the season
Closed: always open
5. LeTAO Plus offers freshly baked pastries
The fifth shop, which is located next to LeTAO PATHOS, is LeTAO Plus. This is a take-out specialty shop that offers popular LeTAO pastries as well as its original soft ice cream and limited edition sweets.
When the weather is fine you can enjoy these delicious pastries in the cafe chairs at the front of the shop.
The Fluffy Soufflé Omelet (350 yen) is highly recommended. It makes a perfect snack and is just the right size!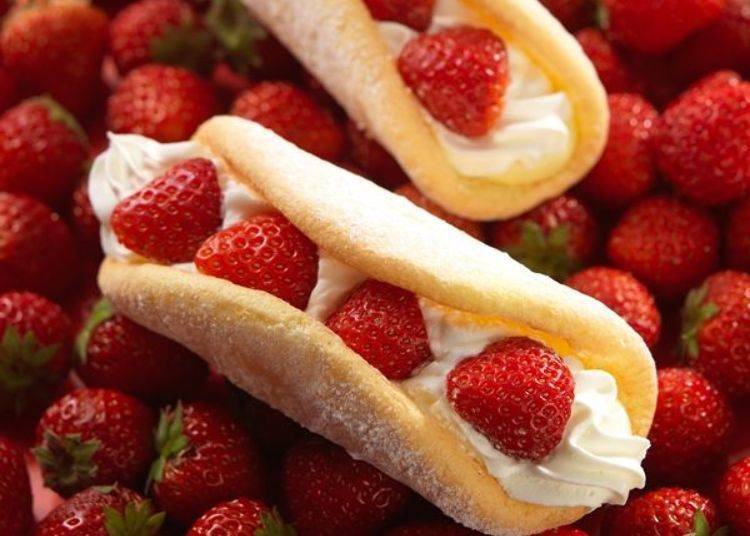 The Fluffy Soufflé dough is made with four types of cheese and topped with strawberries. It is filled with specially made LeTAO whipped cream blended with custard cream.
ルタオ プラス

Address

5-22 Sakaimachi, Otaru, Hokkaido 047-0027

Phone Number

0134-31-6800

Open: 9:00 a.m. ~ 6:00 p.m. *Times vary according to the season
Closed: always open
6. Ekimo LeTAO is conveniently located in front of Otaru Station
For those who don't have time to leisurely sightsee in Otaru, Ekimo LeTAO is the place to go. Located in front of Otaru Station, you can shop here without worrying about train times.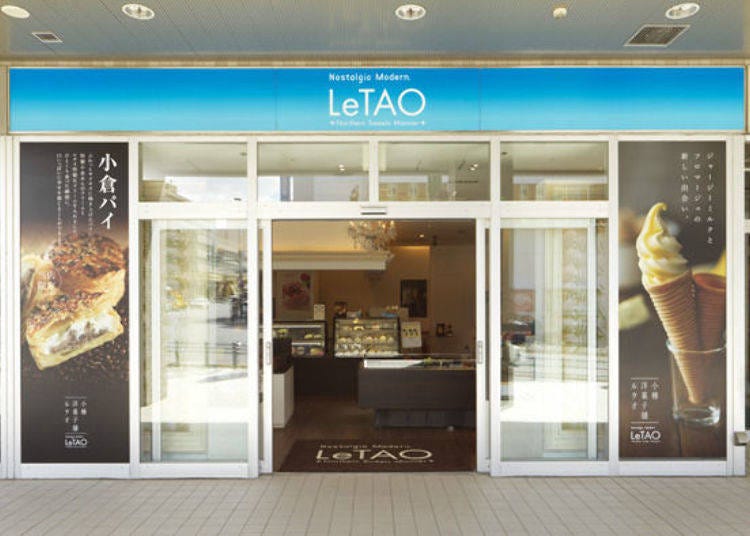 Located a 1-minute walk from Otaru Station. Ekimo LeTAO is conveniently located.
Here you can purchase the famous Double Fromage and other popular LeTAO pastries. Many of the items offered here are beautifully packaged making them perfect for souvenirs and gifts. The Congratulations Gift Set (5,000 yen) includes a number of baked goods that are especially popular.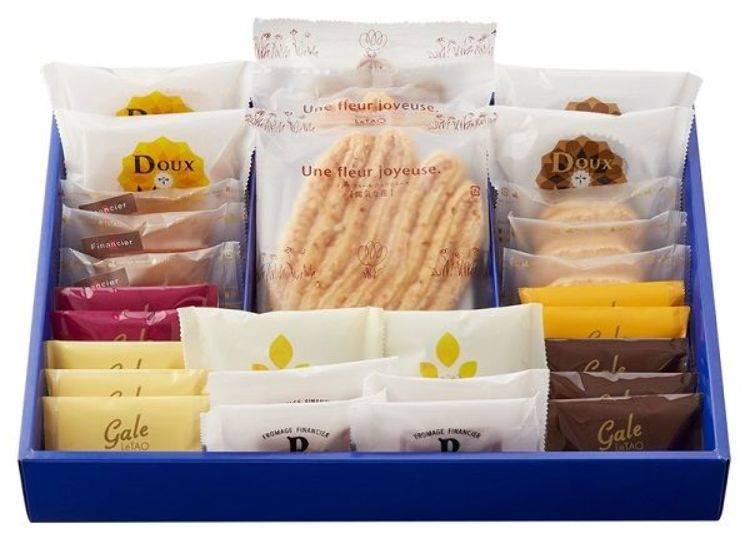 Cheese flavored financier Parmigiani (center front), Gale LeTAO (left &right front 4 kinds), palm-sized Yoki no Hana pie (center rear) included in the Congratulations Gift Set L.
エキモ ルタオ

Address

Sunville Square 1F, 9-1 Inaho 3-chome, Otaru City Hokkaido

Phone Number

0134-24-6670

Open: 10:00 AM a.m. ~ 6:00 p.m. *Times vary according to the season
Closed: always open
Of the six LeTAO shops in Otaru, which one was your favorite? If you are not sure, then by all means visit them all and sample the delicious items in each to help you decide. There is always room in the stomach for something sweet! All of the LeTAO shops are waiting for you!
Text : Nobuhiro Kawashima
*This information is from the time of this article's publication.
*Prices and options mentioned are subject to change.
*Unless stated otherwise, all prices include tax.
Limited time offer: 10% discount coupons available now!