Business hours for facilities may be affected by COVID-19. Shop websites may not be updated with the latest information, so please use caution when visiting.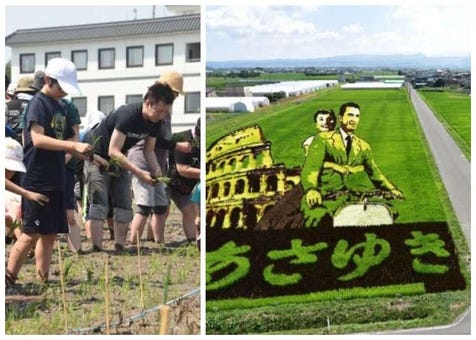 Other Surrounding Areas Of Aomori
Other Contemporary Arts
The Japanese town of Inakadate has become famous for its rice paddy art (called Tanbo Art in Japanese) held from early June to October. Rice paddy art is the use of a rice paddy as a gigantic canvas by planting different rice varieties of different shares. It's said that rice paddy art originated in the town of Inakadate in Aomori Prefecture. The designs change every year and have included such themes as Star Wars and Roman Holiday. What is it about Inakadate's rice paddy art that draws visitors from all over the world? Photo provided by: Inakadate Village Planning and Tourism Division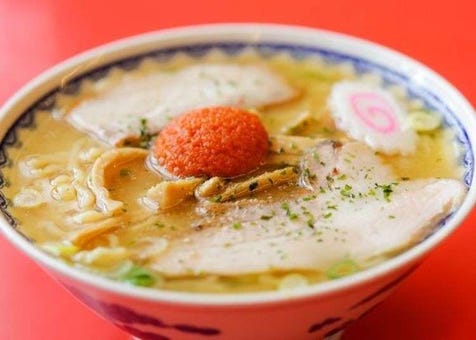 Surrounding Areas Of Yamagata
Ramen
Described as "a treasure house of local ramen", each area of Yamagata Prefecture has its own unique style of ramen. Yamagata has led the nation for three consecutive years in their consumption of ramen while eating out, according to the 2017 Ministry of Internal Affairs and Family Survey. Yamagata ramen is really something! In this "prefecture of ramen," the competition is especially fierce in Nanyo CIty. There is a wide variety of shops, beginning with "that" famous shop noted for its karamiso [spicy miso]. In this article, we will introduce three ramen shops in Nanyo City that are known for their Akayu Ramen which takes its name from the former name of the area.
Aomori, Hirosaki And Hachinohe
Fukushima, Koriyama And Iwaki
Morioka, Hiraizumi And Hachimantai
Niigata And Sado
Sendai And Matsushima
Surrounding Areas Of Akita
Surrounding Areas Of Yamagata