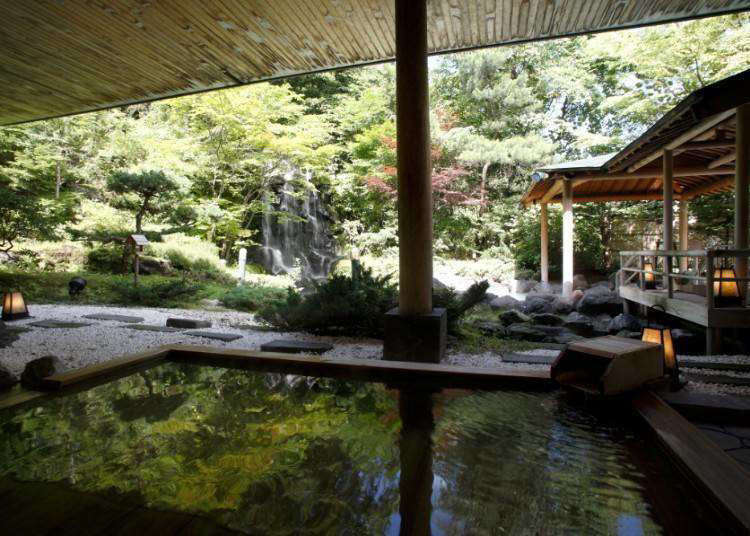 For travelers in search of a different side of Japan, Hokkaido is where it's at.
For many, Sapporo - a bustling metropolis on the frontier of Hokkaido's wilderness - is the first destination. Perfectly located to enjoy both city fun and tranquil nature, Sapporo is a refreshingly modern city offering a convenience unrivaled in Hokkaido. But to enjoy any of that, you'll need a place to stay!

To help you out, we've waded through the wide selection of accommodations Hokkaido has to offer to bring you our picks. Whether you decide to stay in Sapporo or in one of the nearby cities, combining bang for buck with location, we're sure you'll find the perfect hotel for your next Hokkaido adventure here!
5 Hotels in Hokkaido Combining Nature and City Life
Kick off your journey with a bang by spending the night in a brand spanking new Sapporo hotel! This article introduces five hotels in Sapporo all freshly opened in summer 2020. Exciting and modern, but with a touch of greenery, each is a perfect representation of the spirit of Sapporo!
3 Best Noboribetsu Ryokan: Hot Spring Hotels in Hokkaido's Spa Wonderland!
Noboribetsu Onsen, one of Hokkaido's most renowned hot spring resort towns, is just a breezy one-hour drive from New Chitose Airport. This convenient location has naturally led to its burgeoning popularity, creating a thriving resort scene full of breathtaking spas taking full advantage of the natural thermal 'onsen.'

While Noboribetsu is jam-packed with fantastic hotels, we believe there are three that truly stand out! Read all about them and more here!
5 Cheap Hotels in Sapporo: Convenient, Budget-Friendly Places to Stay in Hokkaido!
For travelers on a budget, Sapporo is full of cheap hotels offering comfortable stays at reasonable prices. To help out those trying to keep their expenses low, we've found amazing Sapporo hotel deals perfect for both business and sightseeing that don't scrimp on facilities!

These picks are all extremely affordable and located in convenient, tourist-friendly areas such as Sapporo Station and Susukino Station. Check them out below!
3 Best Otaru Hotels: Top Accommodations With Amazing Views, Perfect Locations!
Often overshadowed by the immense popularity of Sapporo, the neighbouring city of Otaru offers travelers an authentic peek into Hokkaido's history through its hundreds of historical buildings and streets.

While only a 35 minute train ride from Sapporo, the overwhelming historical significance combined with a dynamic restaurant and art scene makes Otaru worth spending the night. Here we'll introduce 3 hotels in Otaru with great locations, amazing views, and fantastic prices!
5 Best Hotels in Sapporo City For the Perfect Stay!
While not exactly in the center of Hokkaido, Sapporo's unmatched transport facilities make it the perfect base for Hokkaido day trips all across the island! To keep up with the demand from travellers, dozens of swanky new Sapporo hotels have been built, further cementing its status as Hokkaido's capital of convenience.

To help you find the guaranteed winners, we've hand-picked five hotels in the heart of Sapporo offering a wide range of services. This includes hearty breakfasts with local ingredients along with large bathing facilities guaranteed to refresh! To save you the time and stress of finding a Sapporo hotel, check out our recommendations here!
Needless to say, Sapporo, like any massive Japanese metropolis, is full of hotels! While this vast selection may at first be reassuring, finding the perfect Hokkaido hotel for your stay will eat away your precious planning time!

With our carefully curated Hokkaido accommodation guides, you can spend your hours designing the perfect day trips knowing that your accommodation is safely sorted!
Written by: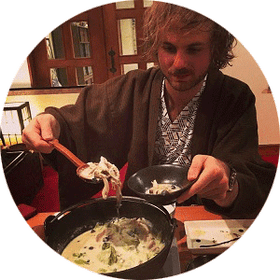 *This information is from the time of this article's publication.
*Prices and options mentioned are subject to change.
*Unless stated otherwise, all prices include tax.