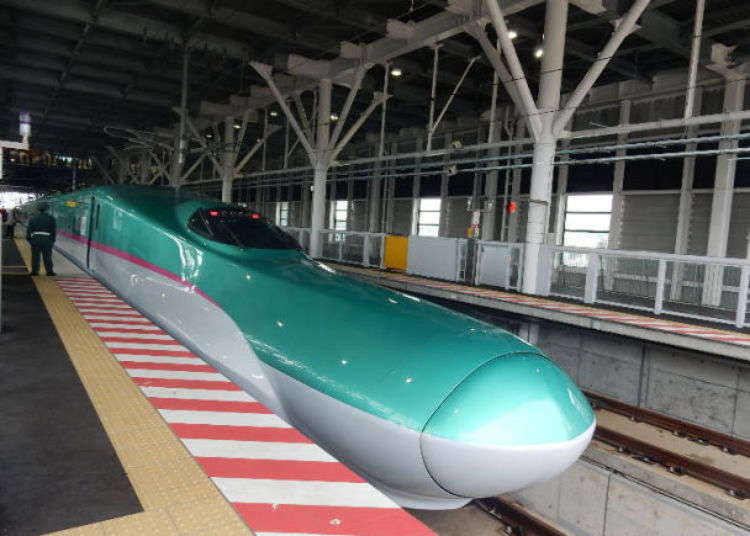 Discover the easiest, cheapest routes from Tokyo to Hokkaido. Sapporo, Hokkaido Prefecture's capital city, is where many tourists make their base. Home to the Sapporo Snow Festival, many other seasonal events and sightseeing spots, and with great access to the rest of Japan's northernmost island, it's a perfect place to visit.

So, what is the best way to get from Tokyo to Hokkaido? Though the two areas are around 820km apart, Tokyo and Sapporo are actually well connected to each other. Whether you favor speed, budget, the route and its sights, or even a specific vehicle, we've got you covered.
1. Fast & Convenient: Tokyo to Hokkaido (Sapporo) by Air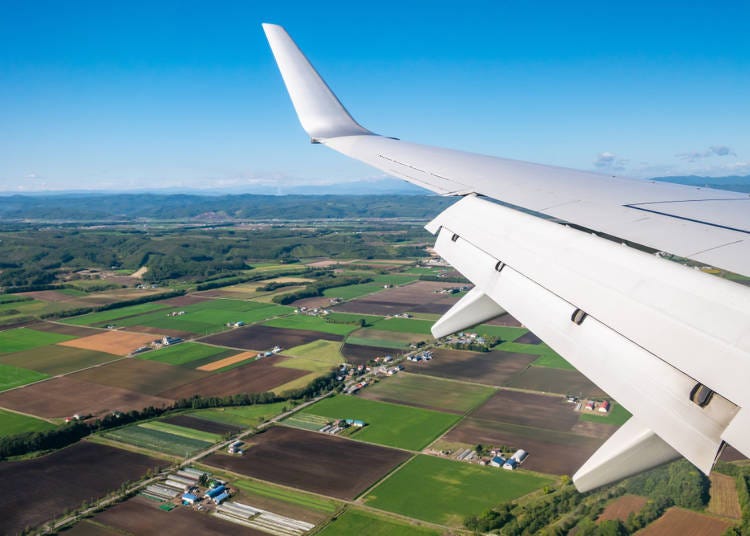 When it comes to speed and convenience, flying from Tokyo to Hokkaido is the optimal choice. Over 80 daily flights connect Haneda and Narita airports to New Chitose Airport, completing the journey in just 1.5 hours.

Tickets typically range from 20,000 to 30,000 yen, but early bookings or flexible travel days/times may offer more budget-friendly options.
You can conveniently travel from New Chitose Airport to Sapporo by bus
You won't need to leave the airport to access the JR train network, which has convenient rail access. The Airport Express is a train that arrives at Sapporo Station in 33 minutes, departing at a frequency of 5/hour during the day, so you won't need to wait long.

Since many commuters use it, if you want to secure a seat, you can wait for one of the following trains, or reserve ahead (for an additional fee).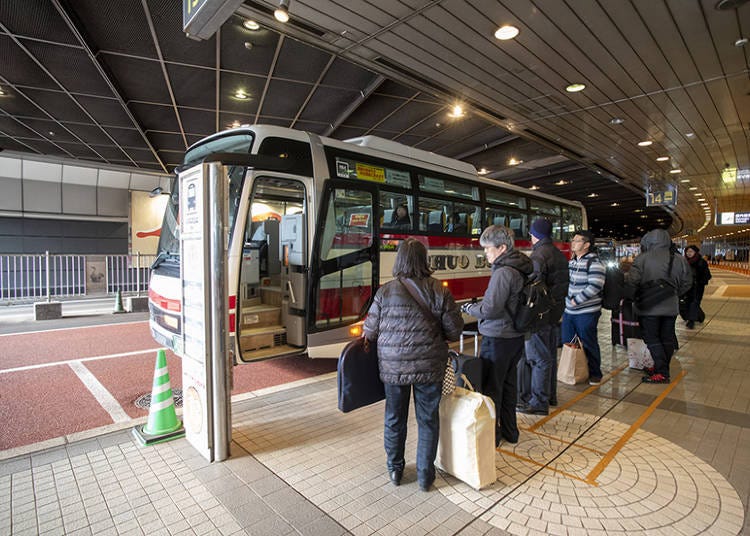 The bus, instead, takes about 50 minutes from the airport to central Sapporo. It can store large suitcases, and every passenger has a seat. If you are staying in the areas of Odori or Susukino, or places not far from the city's center, the bus will probably conveniently stop nearby.
2. Ride the Hokkaido Shinkansen: Tokyo to Hakodate via Bullet Train Using Your Rail Pass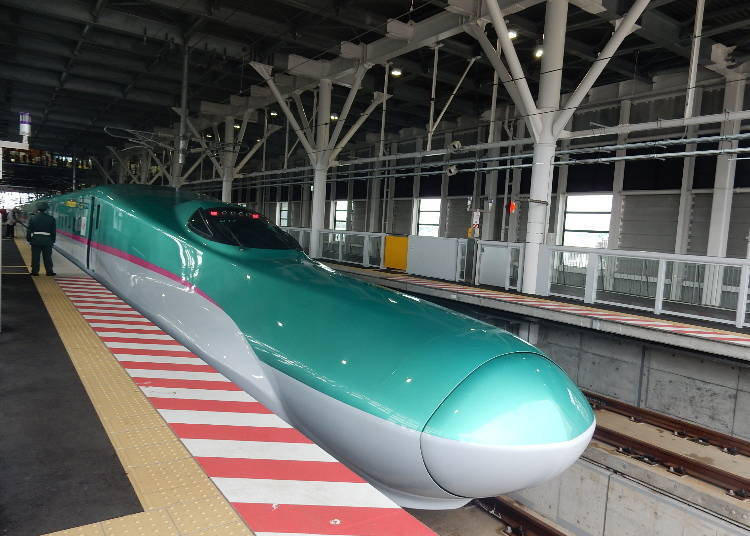 Embark on a remarkable journey from Tokyo to Hakodate via the renowned Hokkaido Shinkansen. This high-speed bullet train offers a comfortable ride through Japan's scenic countryside.

If you use the Hokkaido Shinkansen, which opened in 2016, you will arrive at Sapporo Station in about four and a half hours, when traveling from Tokyo Station to Shin-Hakodate Hokuto Station. From Hakodate, Sapporo is a further three and a half hours by express train. Or you can easily connect to other parts of Hokkaido, making it an ideal choice for travelers looking to explore beyond Sapporo.

The price ranges around 15,000 yen, not including seat reservation, but your Japan Rail Pass may cover it. In total, it will take around 8 hours from Tokyo Station to Sapporo Station.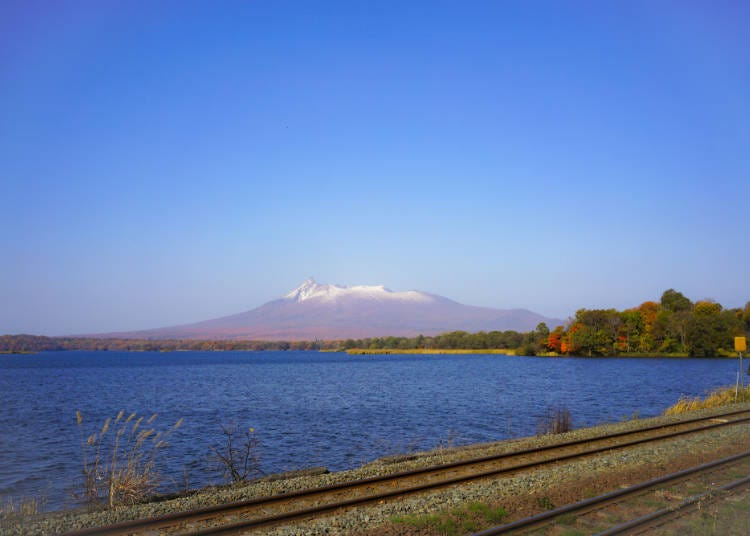 From the Shinkansen windows, you can enjoy the scenery changing from the heavily metropolitan Tokyo to the nature-rich ones of Tohoku. One of the most distinctive areas you will pass through is the Seikan Tunnel between Aomori Prefecture and Hokkaido, which extends to the bottom of the Tsugaru Strait.

Although you won't be able to see anything in the dark, it's exciting to picture that you are actually traveling on the seabed.

From Shin-Hakodate-Hokuto Station, transfer to the express train and enjoy the sights of Hokkaido's most scenic spots, like the landscapes in Onuma, Mount Komagatake, and Funka Bay, and take in the nature and streets of Hokkaido until you arrive in Sapporo.

If you have a lot of time, you can take advantage of discounted tour tickets and stop in various towns in Hokkaido and Tohoku. The JR homepage supports multiple languages, and it's easy to navigate so that you can plan the perfect railway trip for you.
3. Tokyo to Sapporo Ferry: Crossing to Hokkaido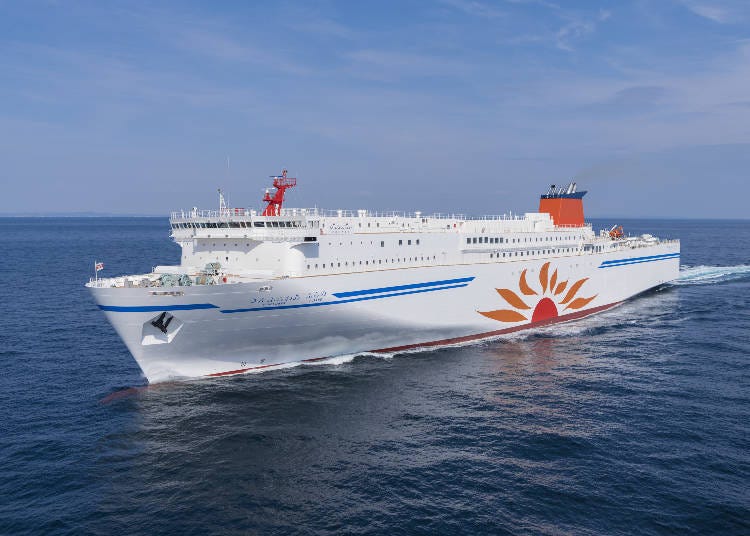 For a more leisurely and picturesque journey, consider taking the ferry from Tokyo to Sapporo. This delightful maritime experience allows you to soak in the beauty of the sea as you sail towards Hokkaido.

There are two cruises a day from Oarai Port in Ibaraki Prefecture (two hours driving from Haneda and Narita Airports) to Tomakomai Port in Hokkaido.

Travel time by boat is approximately 18 hours. The price varies depending on your room, but if you want to watch your budget, it's about 10,000 yen for a shared room and 12,000 yen for a cabin.

There are also hotel-like rooms equipped with a bath, toilet, and refrigerator, where you can spend your time with your family and friends. There are also facilities like public baths, where you can bathe while gazing at the ocean, restaurants where you can taste elaborate dishes, and a vast bridge, which all guarantee you won't be bored during your cruise.

You can also find nice towels and origami that will be perfect as souvenirs.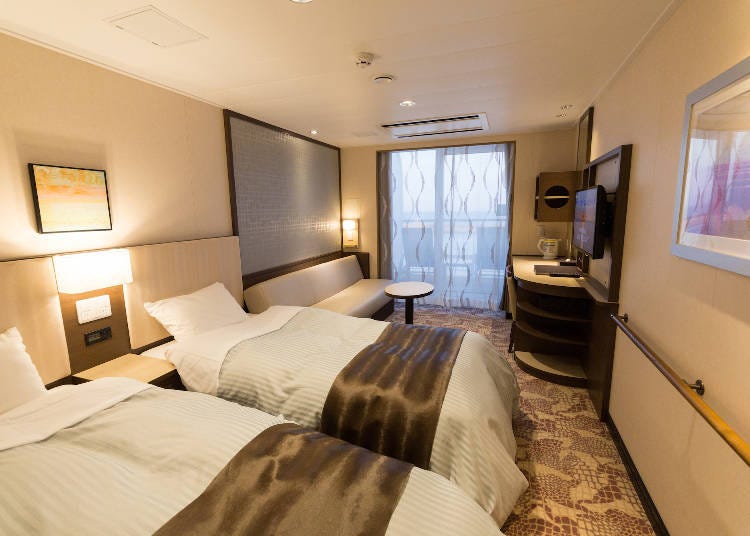 There is a convenient direct bus from Tokyo Station to the Oarai Ferry Terminal, but you can also drive there, so if you were thinking about renting a car and enjoying the sights on the way, this would be a good option for you (especially if you are traveling with children).

You can arrive from Tomakomai Port to Sapporo city center in just over an hour, and you can sightsee around the city easily if you have a car. When booking online you can find round-trip discounts and other deals.

The website supports English, Simplified Chinese, and Traditional Chinese.
Oarai Ferry Terminal
Phone: 0120-489850 (From a mobile phone/PHS/IP phone, call 029-267-4133 (Oarai Ship Reservation Center), or 0144-34-3121 (Tomakomai Ship Reservation Center))
Open: 9am-9pm (Saturday until 12pm)
Closed Sunday and national holidays
Website: https://www.sunflower.co.jp/
4. Driving to Hokkaido: Tokyo Rental Car Options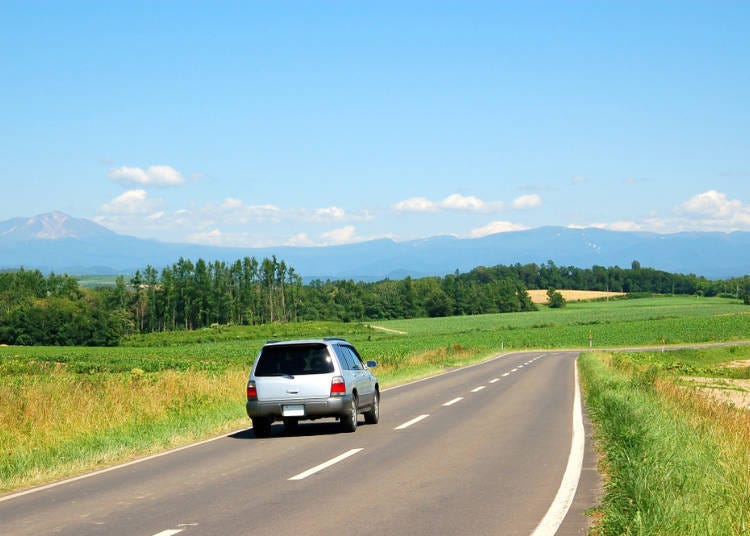 If you crave the freedom of the open road, driving from Tokyo to Hokkaido in a rental car is the perfect adventure. Embark on a road trip that allows you to set your own pace, making stops at picturesque towns and breathtaking viewpoints along the way. While the journey requires more time compared to flying or taking the Shinkansen, the flexibility and scenic routes offer an unforgettable experience.

There are three major routes: The Pacific side, the Sea of Japan side, and the inland, all of which run for roughly 1,000 km, but the landscapes are different and unique, making them irresistible to people who love to drive. Since you will have to cross the Tsugaru Strait, don't drive for too long hours, and give yourself a couple of days.

You can also rent a car via a system called "drop-off," which allows you to rent a car from Narita or Haneda Airport, and return it at New Chitose Airport. There are several companies that offer multi-lingual service, and convenient options, and discounts, so do some research beforehand to find what best suits you.
Do your research, and enjoy your Hokkaido trip!
The way you travel will change your trip. Before you leave, do your research, study the various options, and choose the best method for you. Also, make sure to look into discount tickets and other offers, and have fun!

Text by Minna no Kotobasha
*This information is from the time of this article's publication.
*Prices and options mentioned are subject to change.
*Unless stated otherwise, all prices include tax.
Limited time offer: 10% discount coupons available now!