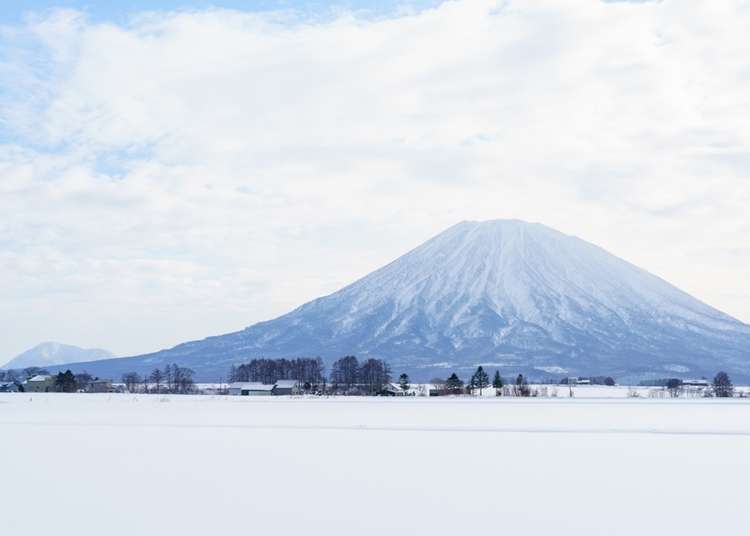 Niseko is a popular winter sports destination located in the central region of Hokkaido, Japan. 110 km from New Chitose Airport, visitors may find it challenging to decide on the best transportation option to get to Niseko.

Several options are available, including bus, rental car, train, and taxi, each offering unique benefits to meet the specific needs and preferences of the traveler. This article will help you choose the best way to get to Niseko according to your situation.
1. Resort Bus: Hokkaido Resort Liner is one of the three main lines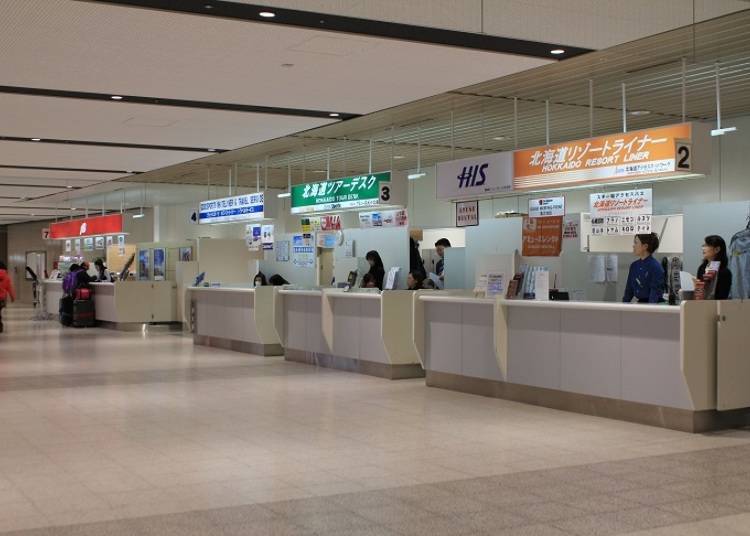 Getting from New Chitose Airport to Niseko via resort bus is very popular for its reasonable price. During peak season, buses run from New Chitose Airport to Niseko Hirafu Welcome Center (Hirafu First Carpark) every day. Its main draw is that it stops along the major resorts and hotels along the way too.

Between the three buses available, the Hokkaido Chūō Bus, the White Liner, and the Hokkaido Resort Liner, about ten buses will depart from New Chitose Airport every day during the peak season in winter.

Though reservations are needed before by phone or internet, there are boarding areas at both the international and domestic terminals of the airport, making it a little easier to move around with your luggage.

For example, the Hokkaido Resort Liner has a gathering area on the first floor of the domestic terminal, and on the second floor of the international terminal, and from 9:45 a.m. to 7:45 p.m., buses depart with a frequency of once every two hours.

Each bus company has its own website discounts, such as sets bundled together with ski lift tickets for some great deals, so do check the website beforehand to book the bus that suits your arrival time best. The buses of all three companies are also fitted with automatic ventilators, and ample measures are taken to prevent the spread of Covid-19.

・Estimated time required: About 3 hours (highway bus – from New Chitose Airport to Hirafu First Carpark, as well as ski slopes and other resort hotels in the Niseko area)
・Estimated cost: About 4,500 yen one way
2. Rental car: Best for getting around a large portion of the Niseko Area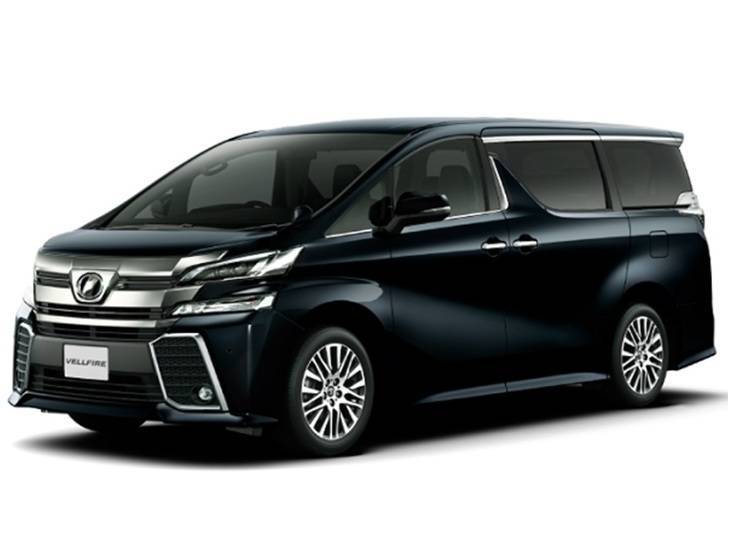 Besides the large number of ski slopes in Niseko, there are also many excellent hot springs and restaurants, and there are a whole host of things to see.

For people who prefer to explore a wider area or families who are coming with young children, it's more convenient to rent a car for getting from New Chitose Airport to Niseko. On top of that, you can explore not just Niseko, but the Sapporo and Otaru areas as well, making rental cars a great recommendation.

There are many rental car companies around New Chitose Airport, and it's recommended to make a reservation beforehand for a smoother departure.

Note, however, that the shortest route to Niseko requires you to go through a mountain pass. In winter, prevailing weather conditions may result in road closures and other changes to road conditions. For those who are not used to driving in winter, it's recommended to factor in additional time to your traveling time. On top of that, the roads may be slippery and have poor visibility, requiring further attention when driving, so take extra care of your safety.

・Estimated time required: About 2 hours and 10 minutes (From New Chitose Airport, take National Highway 36, Prefectural Highway 16, National Highway 276, or the Mifune Pass)
・Estimated cost: 7,150 yen per day for regular rental cars
3. Train: Relax and enjoy the scenery while traveling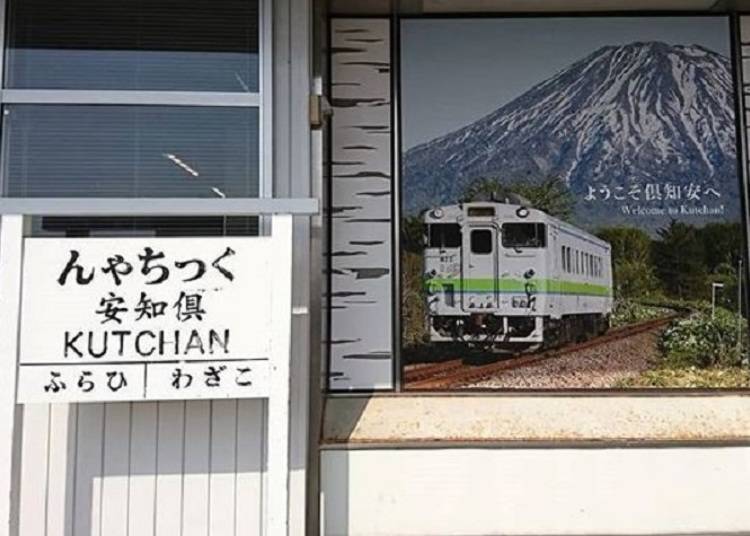 For those who prefer to enjoy their time traveling, going by train has its merits too. You can look at scenery further from the train windows than the eye can see and gaze upon the beautiful snow landscape as you are traveling. You can buy snacks and bento lunch boxes from New Chitose Airport or at stations where you need to change trains. It's an exceptional experience to get to enjoy gourmet from Hokkaido while traveling.

It takes a little over three hours from New Chitose Airport to reach Kutchan Station, the nearest train station to the Niseko resort area, via Sapporo and Otaru. However, as there are a limited number of trains, it's best to check the train schedule beforehand.

From Kutchan Station to the ski slopes, it takes about 20 minutes by bus. If you have a relaxed schedule which allows for more free time, it could be a good idea to get around by train.

To make the trip even more economical, you may wish to purchase a JR Hokkaido Rail Pass or, if Hokkaido is just one of several destinations in your itinerary, consider buying a JR Pass. These passes let you enjoy unlimited travel on JR trains (including Shinkansen bullet trains) during the duration of the pass.

・Estimated time required: About 3 hours and 10 minutes (Take the JR Chitose Line Express Train for 40 minutes from New Chitose Airport to Sapporo Station, then take the JR Hakodate Main Line for about 2 hours and 10 minutes from Sapporo Station to Otaru Station, and change trains there to reach Kutchan Station (includes waiting time), and take a bus for 20 minutes)
・Estimated cost: 4,010 yen
4. Taxi: Recommended for those who prefer to enjoy their travel in private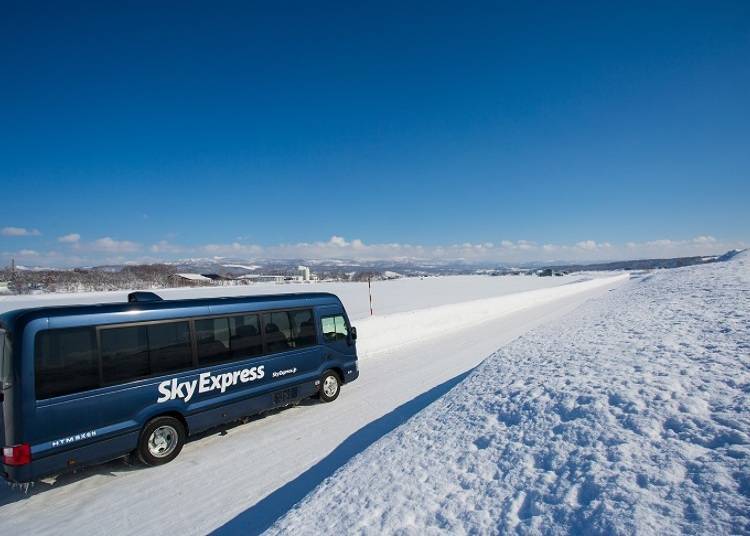 Even if it costs a little more, some people prefer to enjoy their holiday in private and let someone else do the driving, and going by taxi is recommended for them. It takes about two hours to get from New Chitose Airport to Niseko by taxi, and be it from the airport to your hotel or the ski slopes, you'll be taken right up to your destination of choice.

It costs anywhere from 30,000 yen to 40,000 yen. Though other transportation fees may rise, you hardly need to carry your luggage around as you travel. Its main draw is that you can immediately move on to your destination once you've arrived. Besides this, the professional drivers are used to driving the snowy roads, and they can safely navigate the roads.

Fixed-rate taxis from the airport to Niseko require reservations beforehand. From the arrival lobby, there are four places where you can grab a taxi from, and there's a taxi stand for those with taxi reservations as well.

・Estimated time required: About 2 hours and 10 minutes
・Estimated cost: From 32,000 yen
5. Airport Transfer: Recommended for groups and families
Airport transfers are an economical way of getting from the airport to Niseko. These are especially convenient for family trips or for larger traveling parties with plenty of luggage.
How do you get to Niseko from Tokyo?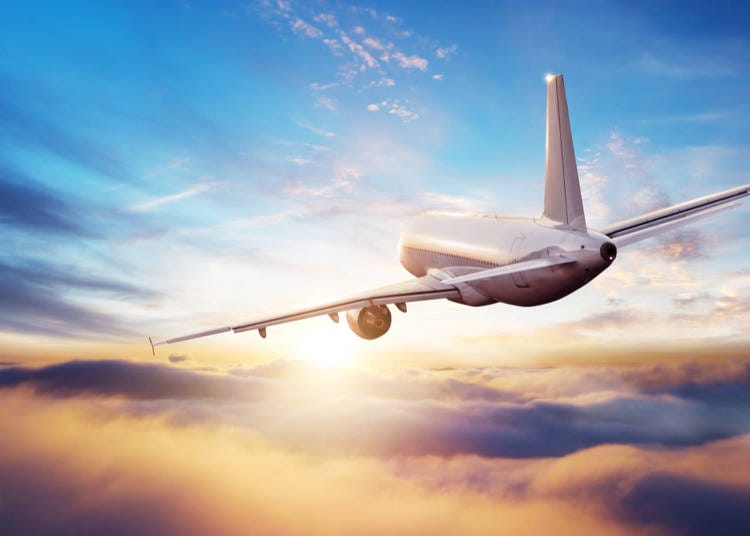 (1) Flights from Tokyo to Hokkaido
The most frequently used method is by plane. From Haneda or Narita Airport to New Chitose Airport, there are two to three flights every hour from 6:00 a.m. to 10:00 p.m., and it takes just a short one hour and thirty minutes to get there.

To get from New Chitose Airport to Niseko, you can choose from the bus, rental car, train, and taxi methods which we introduced earlier.

・Estimated time required: About 3 hours and ten minutes (1 hour and 30 minutes by plane from Haneda or Narita Airport to New Chitose Airport), and another 2 hours and 10 minutes by bus)
・Estimated cost: About 6,500 yen (the price of the plane ticket only, if an early bird discount is used)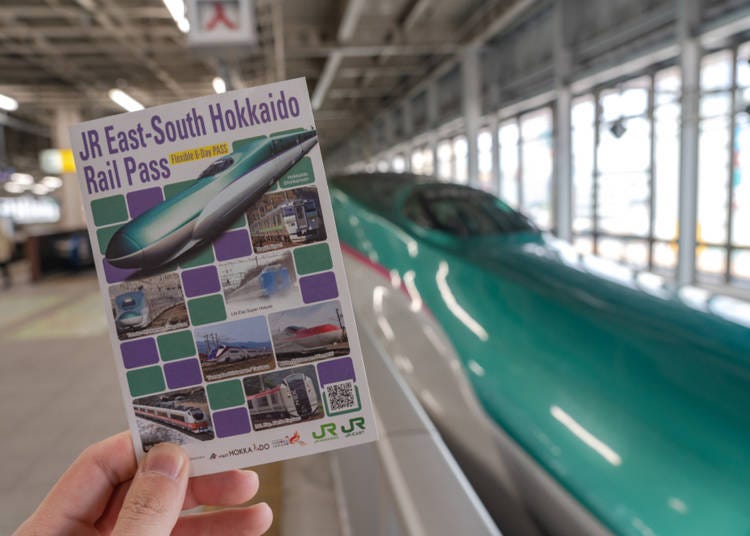 Shawn.ccf / Shutterstock.com
If you want to relax and enjoy your journey, it's possible to get there by riding the Hokkaido Shinkansen. It takes about 7 hours to get from Tokyo Station to Shin-Hakodate-Hokuto Station via shinkansen. From there, change onto the Hakodate Main Line, and it takes about two and a half hours to reach Kutchan Station via Oshamambe. From Kutchan Station, you can take a bus or taxi for about 15 minutes to reach the ski slopes of Niseko.

・Estimated time required: About 11 hours and 40 minutes (8 hours and 40 minutes by shinkansen from Tokyo Station to Shin-Hakodate-Hokuto Station Shin-Aomori Station, and another 2 hours and 40 minutes on the JR Hakodate Main Line from Shin-Hakodate-Hokuto Station to Kutchan Station via Oshamambe Station, and another twenty minutes by bus)
・Estimated cost: 23,430 yen (price of shinkansen ticket only, includes cost of ticket and seat reservation)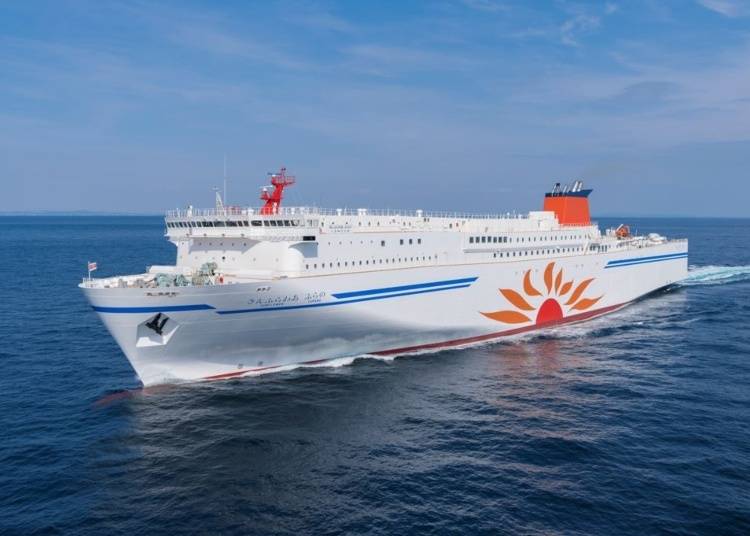 Though it may result in a longer journey, the option of hopping on a ferry from Ōarai Port in Ibaraki Prefecture to Tomakomai Port is also available. Though it takes eighteen hours to get there, its draw is that it has great access to Niseko, taking a little less than two hours to get there from Tomakomai Port.

・Estimated time required: About 19 hours and forty-five minutes (17 hours and 45 minutes by ferry from Ōarai to Tomakomai, and another 2-hour drive)
・Estimated cost: 10,740 yen (cost of ferry ride only)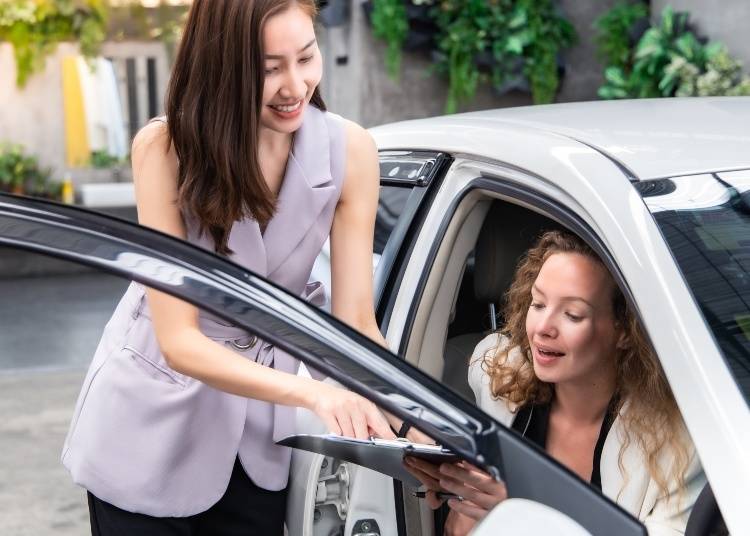 Besides this, though it takes at least two days, it is also possible to drive from Tokyo as well. Though you'll have to take a ferry across the Tsugaru Straits, you can maintain a private space while traveling.

・Estimated time required: About 15 hours and 35 minutes (Shuto Expressway Bayshore Route to Hachinohe Expressway via Tohoku Expressway, followed by a ferry from Ōma to Hakodate for 1 hour and 50 minutes, then continue from National Highway 227 to National Highway 5 via the Hokkaido Expressway)
・Estimated cost: Depends on the rental car used


Before departing, depending on the situation of your trip, it's best to check the most appropriate ways to get to your destination beforehand, for a more relaxing trip.

Be it comparing cost or time taken, it's best to search for the method that suits you best. As many travel companies offer discounted tickets as well, you can make good use of them to enjoy your vacation conveniently at a reasonable cost.

Text by Minna no Kotobasha
Information accurate as of March 2021. Please check official websites for more details.
*This information is from the time of this article's publication.
*Prices and options mentioned are subject to change.
*Unless stated otherwise, all prices include tax.
Limited time offer: 10% discount coupons available now!