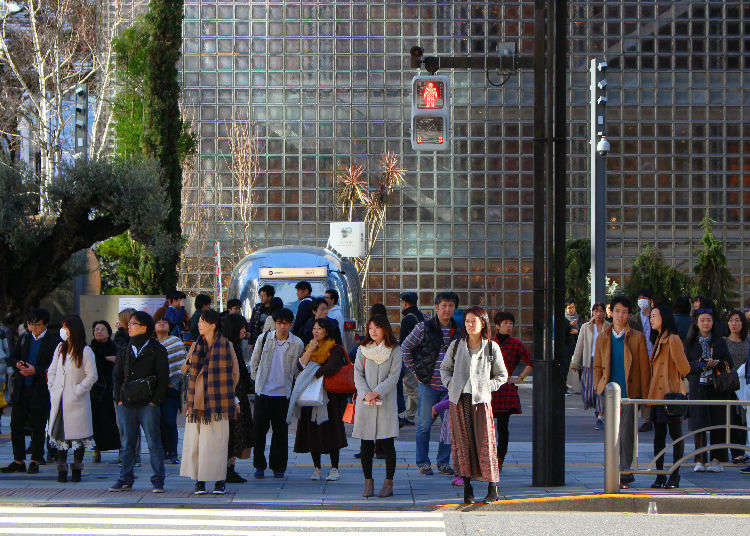 Japanese laws affect foreign visitors in a big way. For example, foreigners are required to carry their original passport - not a copy.

Japanese laws, rules, and regulations may differ from those of your country, so you might end up doing something illegal without even knowing about it. To prevent that from happening, let's look at eight essential laws in Japan that you should be aware of before visiting!
What is the legal age in your country? For most of the world, the age of adulthood is at 18 years. That will soon be the case in Japan as well, where an amendment passed to lower the legal age from 20 to 18 will take effect in April of 2022. Aspects such as the legal voting age have already been reduced.

However, alcohol, tobacco, gambling, and other things still require you to be 20 years old, so it's essential to know these kinds of laws in Japan!
1. Legal Drinking Age in Japan: 20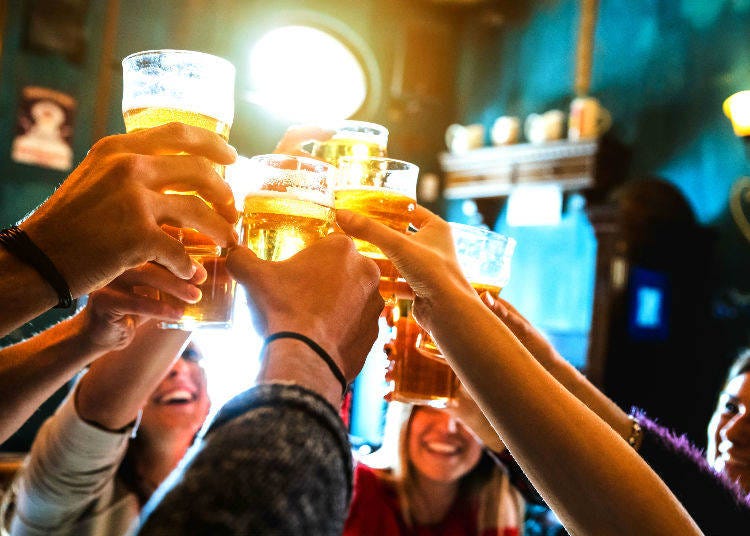 If you're 20 or older, you're able to drink in Japan
Enjoying local drinks is an inherent part of a trip for many travelers. It's even more fun if you're in a group or spontaneously find a local drinking buddy in a small, atmospheric bar! The legal drinking age in Japan is 20. While this age differs from country by country, as long as you're over 20 years of age, you're free to drink in Japan. (Just be sure to bring your passport with you for ID.)

As in many other countries, people under the legal age of 20 also cannot purchase alcohol. Some stores will ask you for identification to confirm your age. Alcoholic beverages aren't only sold at liquor stores in Japan but also at supermarkets and convenience stores. Especially convenience stores sell alcohol 24/7. Nowadays, there are hardly any vending machines in Japan left that offer alcohol, but you will sometimes spot them in rural areas. Some people might feel that the regulations regarding the sale of alcohol are more lenient than elsewhere.

Japan also has other rules and customs regarding alcohol that differ from other countries. If you ride the train late at night, you might be surprised to see a company employee sleeping at the station or inside the car.

Aside from crime prevention issues, Japanese laws on drinking in public are generally relaxed. This means that it is legal to drink in public in Japan. You're able to consume alcohol in parks, at the station or – while frowned upon in most social circumstances – even inside a train.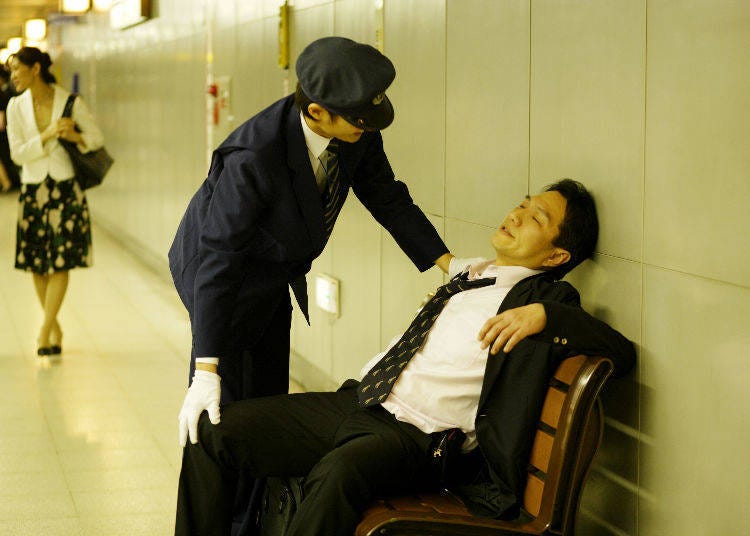 Of course, drinking and driving is illegal, but passengers who are not the driver are free to drink. In recent years, drunk driving incidents have been followed by harsh punishment as a crackdown on the issue. Drinking is seen as a privilege of adults, expecting people to drink responsibly.
2. Legal Smoking Age in Japan: 20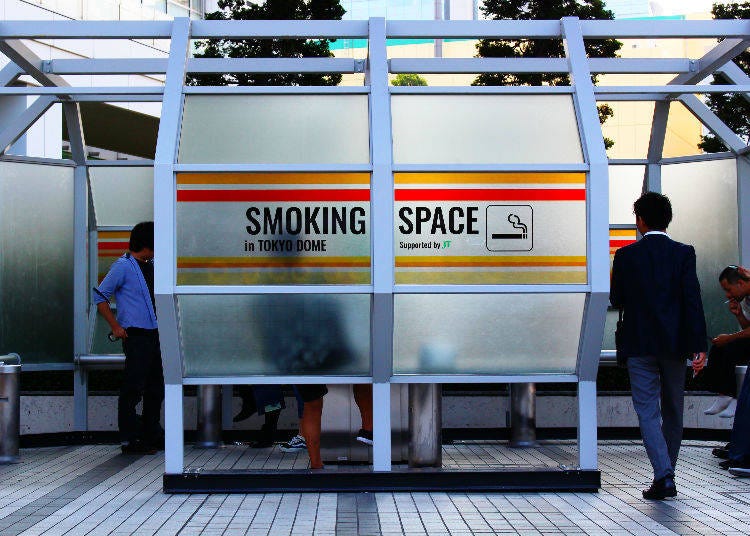 If you're twenty or older,
Smoking and buying tobacco is illegal in Japan under the age of 20. There are a lot of countries that permit smoking or the purchase of tobacco from age 18 or even younger, but if you're under 20, that is illegal in Japan. Just like when buying alcohol, shops may ask for an identification to verify your age.

If you are a smoker, note that cigarettes can be bought 24/7 at a variety of locations in Japan; cigarette brands are lined up behind the cash registers, and each of them has a specific number. Simply tell the staff the number of the brand you'd like to buy right at the register.

There are also cigarette vending machines set up in Japanese cities, but tourists are unable to use them. These machines can only be used with a special card called "Taspo," used to verify the age of the buyer. These cards are only issued to people living in Japan.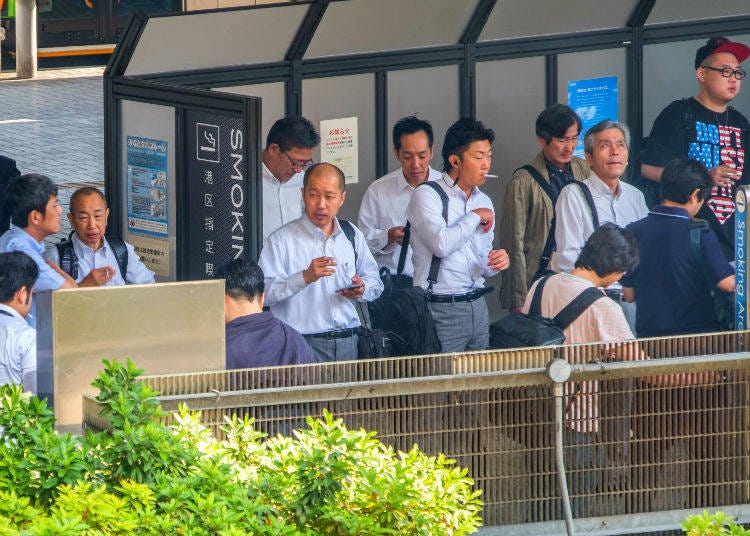 Smoking in Japan should be done at designated smoking areas. Public spaces, restaurants, offices, and so on are subject to tighter anti-smoking laws and are often non-smoking altogether. Ashtrays are installed only at designated smoking areas.

In some areas of Japan, cigarette butt littering incurs a fine. Having a secret smoke in toilets and other such places will also cause the fire alarm to activate. A lot of Japanese smokers carry a portable ashtray that can easily be bought at most 100-yen shops.
3. Legal Gambling Age in Japan: 20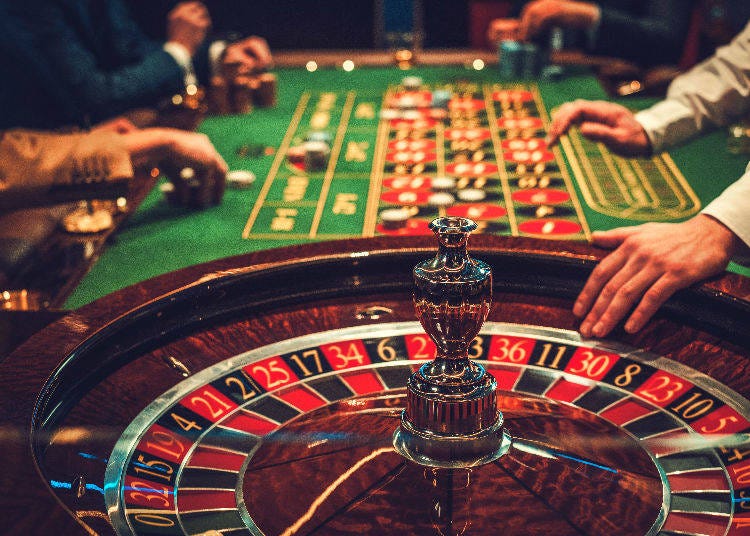 Pachinko is, of course, the first thing that comes to mind when talking about gambling in Japan. Pachinko parlors are everywhere in the city, no matter whether it's a sprawling metropolis or a small rural village.

Japanese laws prohibit anyone younger than 18 from entering a pachinko parlor. Due to school regulations and pachinko policy, most parlors also deny entry to high school students even if they are 18 or older. If the staff might think you are younger than 18, you will have to present identification upon entering.
Here's how to play pachinko: first of all, buy small silver pachinko balls that usually costs around 0.5 yen to 2 yen by inserting coins into the machine of your choice, or use a card. Then, insert the balls and launch them right onto the vertical playing field. This features several pins and catchers through which the balls will tumble, as well as a hole at the bottom. If such a catcher catches the ball, it's a win that earns you even more balls, while hitting the bottom hole means it's a loss. They can be exchanged for prizes, cash, and so on at the adjacent price exchange station. Additionally, many pachinko parlors also feature slot machines.
4: Karaoke: Until 6:00 p.m. for People Under 16, Until 10:00 p.m. for People Under 18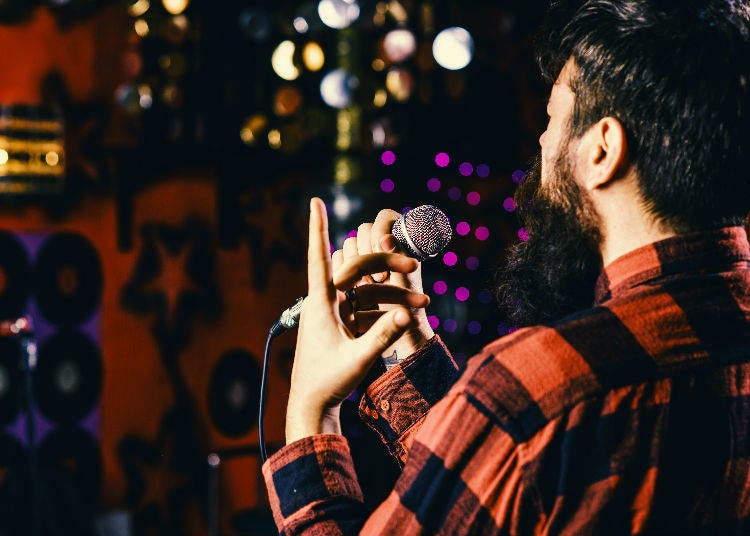 The rules regarding entering karaoke parlors late at night are determined by the prefecture. A group of minors may be denied entry in the later hours of the evening, and you might be asked for identification.
Karaoke Age Limits & Hours
Age: Under 16

Until 6:00PM
Age: Under 18 (including high school students)

Until 10:00PM (until 11:00Pm when accompanied by parent or guardian)
There are some differences from area to area and store to store regarding specific cases such as a group of junior high students. One of the weird Japanese laws, the rule that even minors accompanied by a guardian can only enjoy a karaoke parlor until 10:00 p.m. (11:00 p.m.) seems common among all stores, however. There are plenty of parlors open 24 hours or late into the night, but keep in mind that minors need to leave at a specific time.
5. Game Centers: Until 6:00 p.m. for People Under 16, Until 10:00 p.m. for People Under 18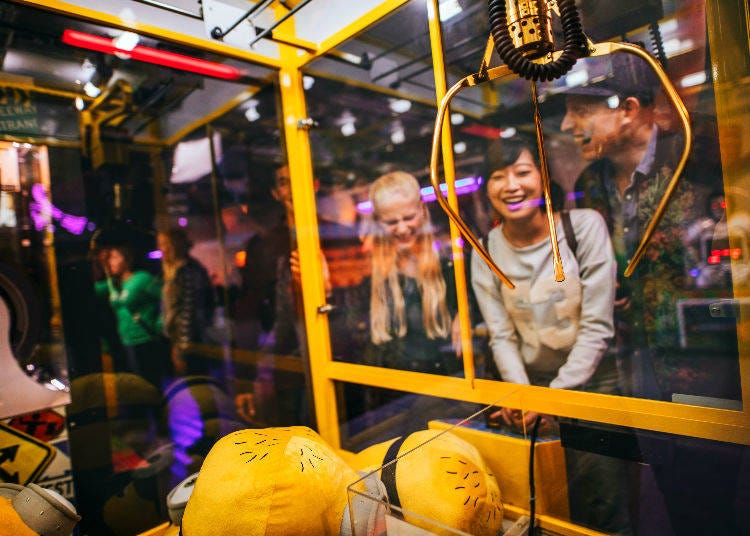 The rules regarding entering karaoke parlors late at night are also determined by the prefecture. Minors younger than 16, even if accompanied by a guardian, will have to leave the game center at 10:00 p.m.
Game Center Age Limits & Hours
Age: Under 16

Until 6:00PM
Age: Under 18 (including high school students)

Until 10:00PM
There are also special rules in place for the purikura ("print club") area inside game centers.
Men are only allowed to enter when accompanied by at least one woman or in the company of family. Men alone or groups of men are barred from entering.
Purikura machines are basically photo booths that let you digitally decorate the pictures with frames, writing, and so on, before printing them out as little stickers. It's a popular pastime for young women in particular.

The reason why men are banned from entering the purikura area by themselves is a history of attempts of picking up women who are enjoying the machines, harassment, and surreptitious photographing. As the majority of people using purikura were women, game centers put restrictions against men in place to offer their female guests a safe space to enjoy themselves without the fear of harassment. This custom has spread through the industry and is now commonplace.
6. Live Music Venues: No General Age Restriction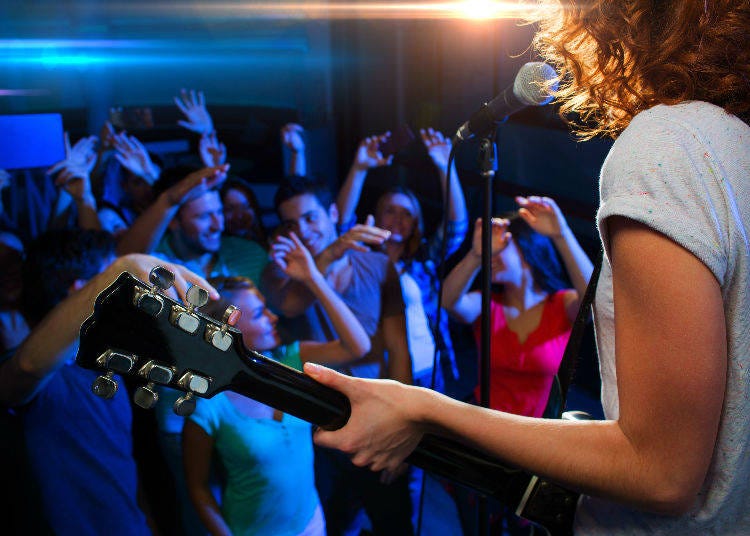 Live music venues in Japan are legally operated as "eating and drinking establishments," meaning that basically everyone can enter regardless of age. Some venues have specific rules in place that, for example, bar small children for standing shows or minors for certain events. Most venues and shows, however, have no restrictions in place.

However, the alcohol sold is only available to people 20 or older. While minors can enter a live music venue, they will only be sold soft drinks.

A lot of Japanese venues have a "one drink" system in place that requires you to buy a ticket for one drink in advance or charge a drink fee of about 500 to 600 yen with the live ticket.

This system has been introduced to not only cover costs such as maintenance but to also keep the status of an "eating and drinking establishment." The drink ticket can be used for a drink of your choice, but be prepared to be asked for identification if you order alcohol and the staff isn't sure whether you're a minor or not.
7. Movie Ratings in Japan: G, PG12, R15+, R18+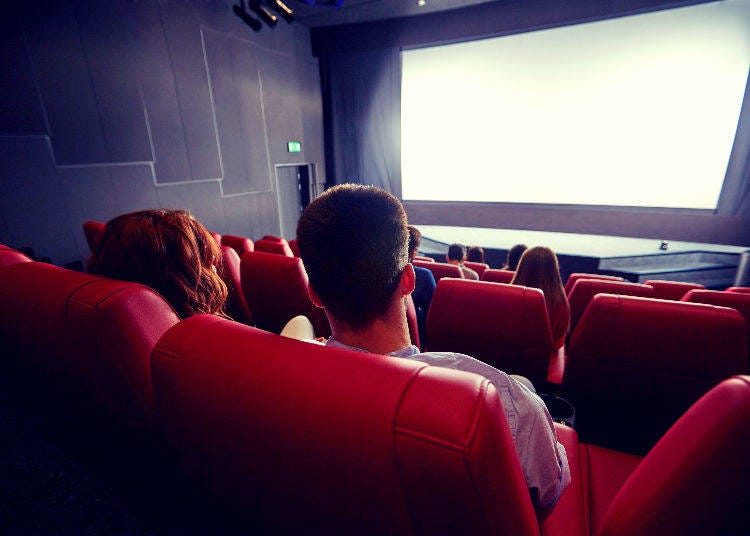 The rating system for age restrictions of movies varies by country. A lot of countries, mainly the developed world, has such a system in place. In Japan, it's the Eirin ("Film Classification and Rating Organization") determining the appropriate age for movies.
Japan's Movie Rating System
G (General Audience)

Everyone may watch
PG12 (Parental Guidance)

Appropriate for minors under 12 (elementary school children and younger) when accompanied by an adult guardian
R15+ (Restricted)

No admission for minors under 15
R18+ (Restricted)

No admission for minors under 18
The popular "Resident Evil" movie, which got an R15+ or R18+ in many countries, has been rated as PG12 in Japan.
It is a movie with various violent and grotesque imagery, and in this case, the rating is a result of a balance between commercial interest in regard to broadcasting and ethical judgment. Such a rating may also cause a movie to be edited. The Resident Evil game, for example, has less grotesque and violent imagery than the United States version.
The famous "Back to the Future" film also received a PG12 rating in Japan. That might startle some people, but the reason seems to be the scenes of underage drinking and smoking that can have a negative impact on young viewers. On the other hand, that also means that minors can enjoy movies in Japan that they wouldn't be able to watch in their own countries.
8. Legal Driving Age in Japan: 18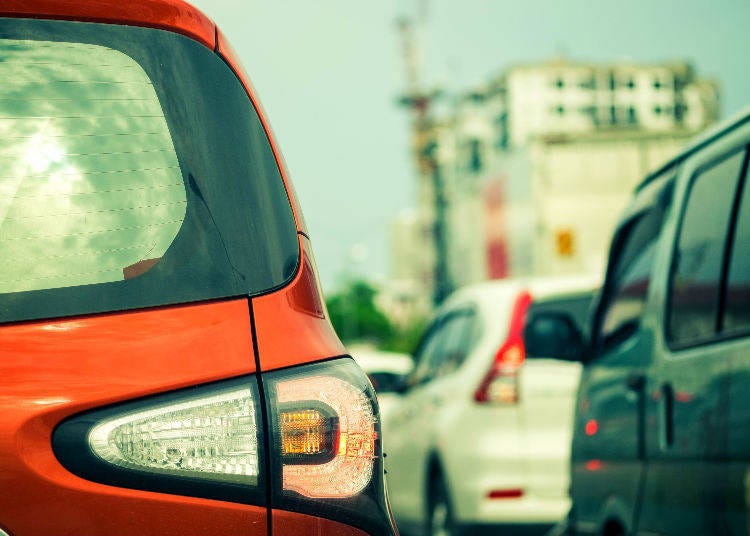 The legal driving age in Japan is 18. Many countries, such as the United States, Canada, and Australia, allow driving from the age of 16, so Japan's legal driving age might be considered to be relatively late. Even if you have an international driver's license, you won't be able to drive in Japan if you are under 18.
*This information is from the time of this article's publication.
*Prices and options mentioned are subject to change.
*Unless stated otherwise, all prices include tax.