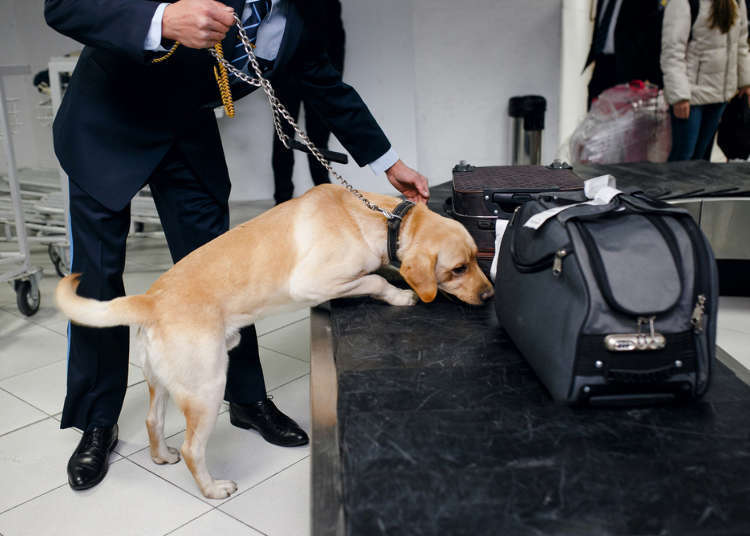 Something you want to be careful when traveling is your belongings. Japan's customs officials will check your luggage. Depending on the country you are traveling from, prohibited objects can be different.

Even if it is something that you always have on hand or a gift to a friend, if it is prohibited by Japanese law, it will be confiscated. Depending on the case they may deny entry or you may be punished by law.

Stating "I didn't know" won't work, make sure to double-check what you "can" and can't" bring into Japan before you pack your luggage.
Items that are prohibited for import and can't be brought into Japan
We will first go over items that are prohibited for import. If you try bringing in the following items, not only will they be confiscated and destroyed, but there is a possibility of being punished by law.

At first, you may think plants and vegetables aren't a big deal, however, there are some surprising items.
Meat products, animal-derived products restricted by Japan Customs
Most meat products and animal-derived products are not allowed in Japan.

In many countries, there are livestock diseases, and there is a fear of infectious diseases spreading form meat products.

This applies to raw meat, processed goods, airtight goods, and leftover food from the plane.

The following meat items are prohibited in Japan even if it is for personal use or gifts. However, items with inspection certificates issued by the government agency of the exporting countries are excluded.
・Even-toed ungulates (hoofed animals) such as cows, pigs, goats, sheep and deer, poultry such as chicken, quail, pheasant, ostrich, helmeted guineafowl, turkey, duck and geese, horse, dogs, rabbits and items derived from honey bees.
・Meat, intestine – raw, frozen, processed products
・Eggs – applies to shells
・Bones, fat, blood, skin, fur, feather, horns, hoof, and tendon – however this doesn't apply to leather bags, wool sweaters
・Raw milk, semen, fertilized egg, unfertilized egg, feces, urine
・Dairy products – excluding portable items 10kg or less that is not for sales or business use.
・Straw of grains and hay for feed (applies to some regions)


Beef jerky, ham, sausage, bacon, and meat buns are also not allowed in Japan. This means if you purchase a hamburger before your flight, you can't bring it into Japan, so make sure to finish eating it before or during your flight. Also if you visited a farm, interacted with livestock or have golf shoes with dirt, you are required to report to the animal quarantine station. There are some places that have shoe sole disinfection, however you must make self-declarations. You may be pushed by law if you miss or falsify your declaration.
Can I bring cheese into Japan?
Cheese is subject to animal quarantine regulations for dairy products. Processed cheese can be brought into Japan. Cheese brought in personal baggage accompanying a person arriving from a foreign country may be exempted from animal quarantine requirements, provided it is less than 10kg in weight.

Additional information can be found at: https://www.maff.go.jp/aqs/topix/dairy_products_en.html
Plants restricted by Japan Customs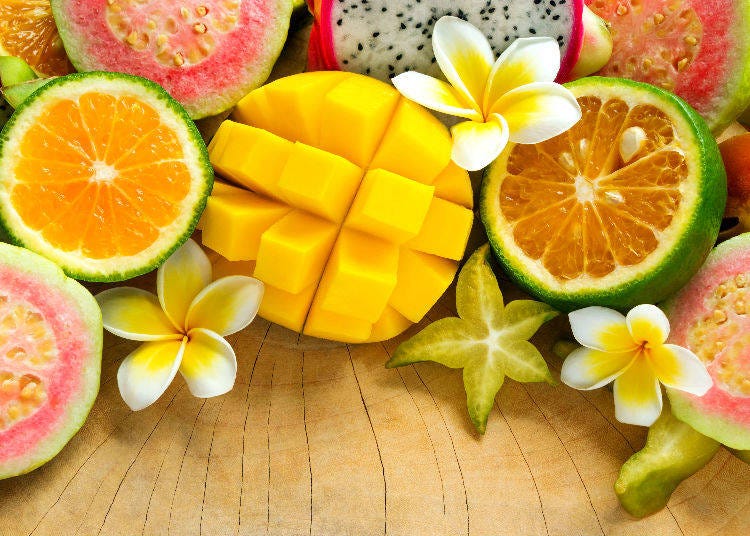 To prevent pests that harm plants entering Japan, the following plants are prohibited.

・Mango, legan, Capsicum, mangosteen, guava, lychee, and most fruit and fruit vegetables such as citrus fruits – countries and regions that have Mediterranean fruit fly and bactrocera dorsalis (such as Europe, Africa, Central America, South America, Australia, Middle East, and Southeast Asia)
・Apple, pear, peach, nectarine, cherries and walnuts with shells – countries and regions that have codling moth (such as North America)
・Sweet potatoes – countries and regions such as Asia, Africa, Hawaii, Australia, and Africa
・Citrus seedlings such as anthurum seedling – countries and regions such as America and Hawaii
・Straw – countries and regions such as Europe, America, Canada, New Zealand

There are some people who plan to gift these types of fruits, however since they are not allowed in Japan make sure they don't go to waste.

There are other plants that can't be brought in due to pests that have been discovered in other countries and regions. If you plan on bringing plants to Japan, make sure you double-check with the Plant Quarantine Station's website. Also, plants with dirt on them can't be brought into Japan, so if you did bring some over make sure to declare them at the Plant Quarantine Station.
Items that will infringe on intellectual property such as fake brands and counterfeit goods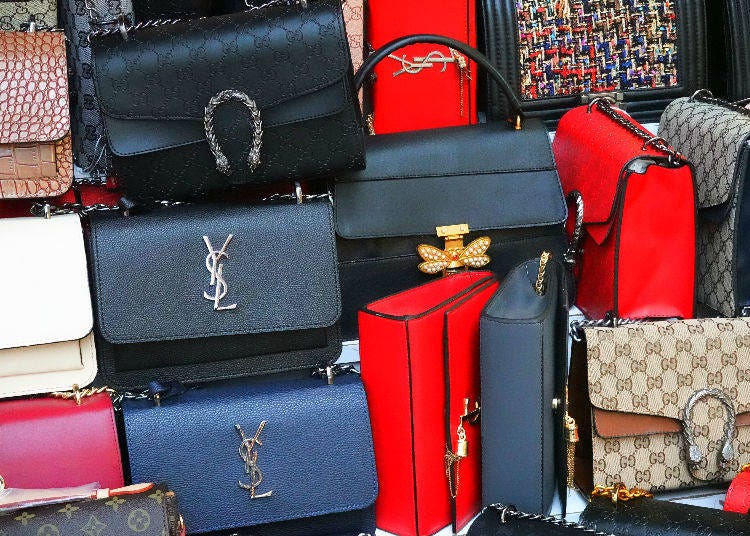 Bringing in items that infringe on intellectual property such as fake brands and counterfeit goods is illegal. Not only do these products obstruct Japan's industrial growth, but it also has a possibility of supplying resources to criminal organizations and terrorist groups, for this reason customs is strengthening their regulation.

Even if the owner believes it is authentic, if the customs inspections determines that it's fake, it will be confiscated. Saying "I didn't know," won't be enough, and if you knew about the item being fake, it is a crime. It also won't be allowed to be brought into Japan temporarily. This also applies to products such as copied music CDs and animations, movie and drama DVDs.

Obscene magazines, DVD, child pornography and others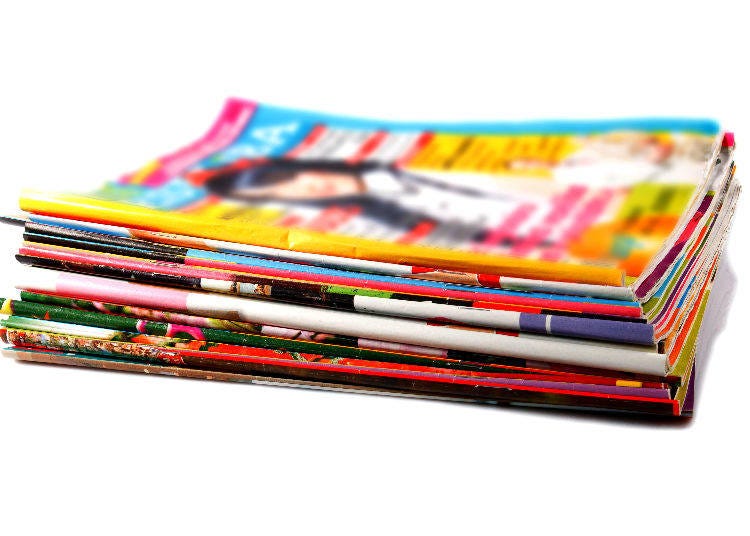 Books, drawings, carvings and other items that harms public security and customs are not allowed in Japan. Even if they is not meant to be sold and is for personal use, obscene magazines and DVDs are not allowed.

Illegal drugs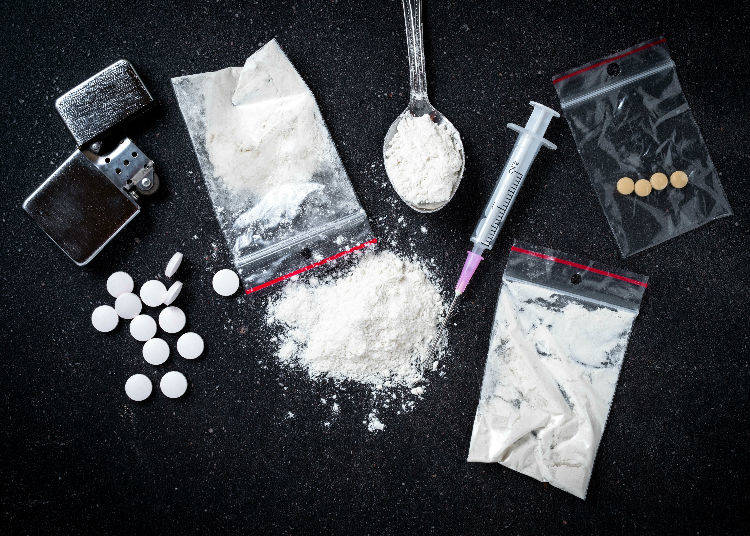 Narcotics such as opium, cocaine, heroin, MDMA, magic mushrooms, stimulant drugs (stimulant drugs contained in an inhaler or items containing stimulant drug ingredients), cannabis, opium smoking paraphernalia and psychotropic drugs are not allowed in Japan. There are many cases where such items are in luggage received from other people, so be careful.

Firearms such as pistols, bullets and firearm parts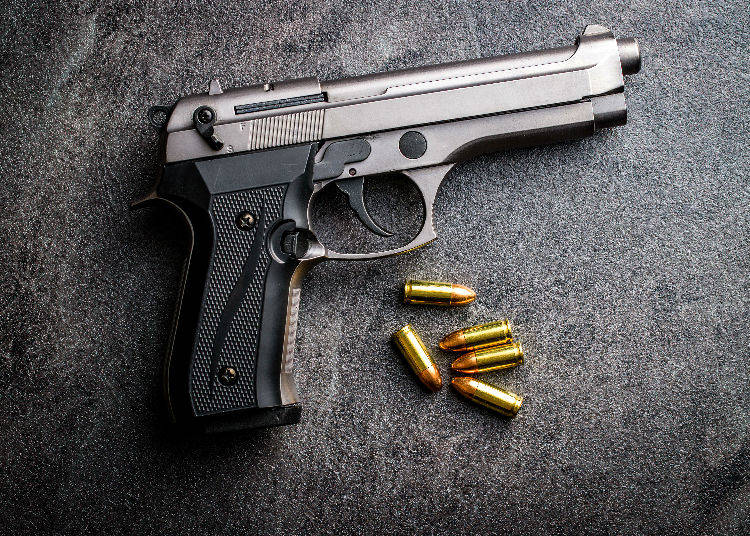 Firearms such as pistols, rifles and machinegun and firearm parts are not allowed. Even if these weapons are allowed in your country they are prohibited in Japan.

Explosives, gunpowder, chemical weapon materials, and pathogens such as anthrax bacterium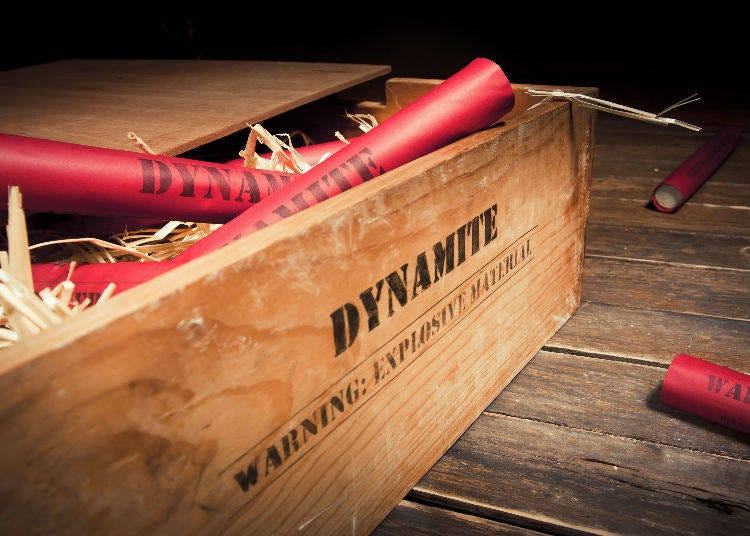 Explosive such as dynamite, gunpowder are prohibited. Also drugs specified in Article 2, Paragraph 3 of the Act of Prohibition of Chemical Weapons and Regulation of Specified Substances, and Type 1 pathogens specified in Article 6 Paragraph 20 of the Act on Prevention of Infectious Disease and Medical Care for Patients with Infectious Disease and type two pathogens specified in paragraph 21 are prohibited.

Counterfeit goods such as money, bank notes, securities, credit cards and others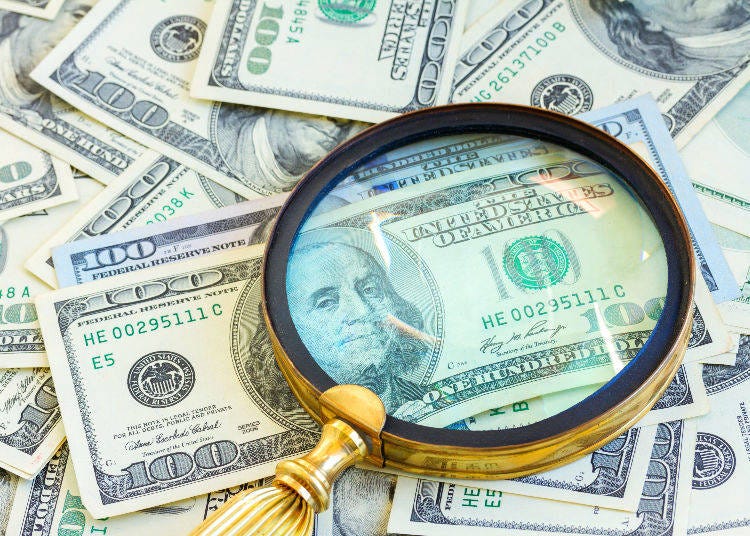 Counterfeit goods and crafts such as currency, securities credit cards are prohibited, also this applies to postage stamps and revenue stamps.
Items that are restricted and require procedure to bring into Japan
There are some items that can be brought into Japan if they meet certain conditions. The conditions will vary depending on the object, some may require prior procedures and others will require declaration when you arrive.

Meat products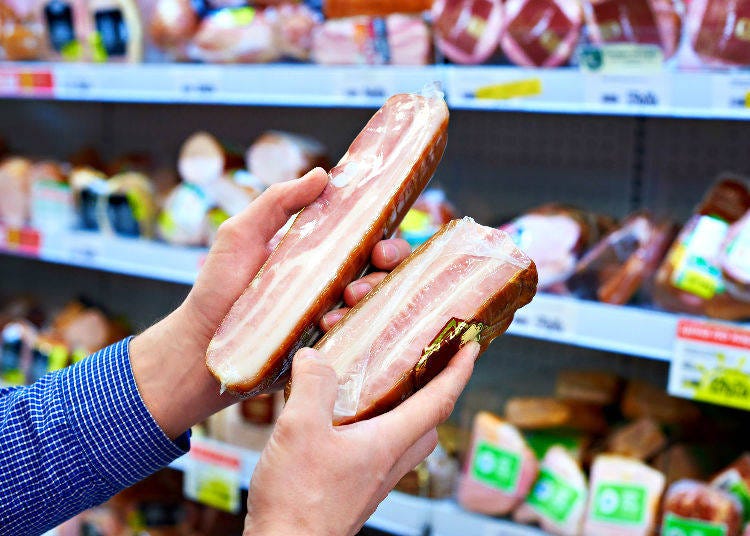 Most meat products can't be brought into Japan however there are times when items attached with inspection certificate for Japan are permitted. There are possibilities where products from America, Australia and New Zealand have inspection certificate issued by the government agency for exporting attached. However if the product seal is broken before animal quarantine inspection, the inspection certificate will become invalid.

Plants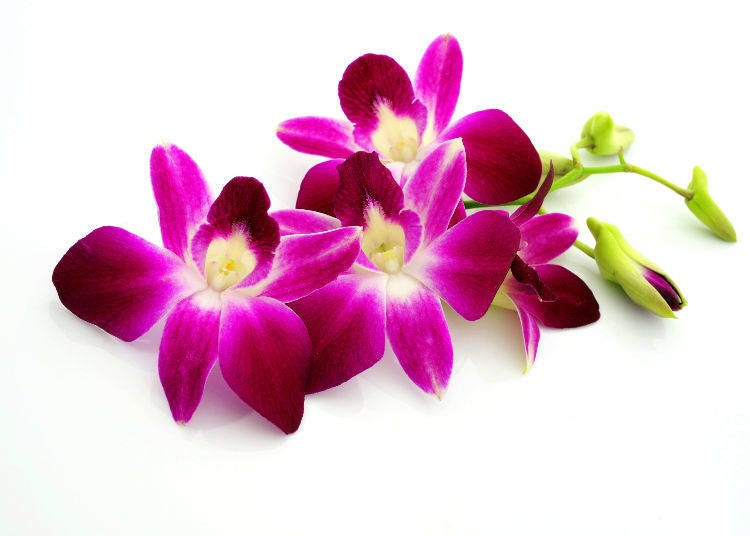 There are some fruits, vegetables, grains, cut flowers, seeds, saplings and dry flower such as pineapple and orchid cut flowers that are allowed to be brought in. However there are many items that require a certificate of inspection issued by the exporting government agency attached. Plants without a certificate of inspection will be disposed by the Plant Protection Act. Make sure to submit the plant t with the certificate of inspection at the Plant Quarantine Station and receive the plant inspection certificate seal before heading to customs inspections. Once it has been confirmed that there are no pests, then it can be brought into Japan.

Animals such as cat and dogs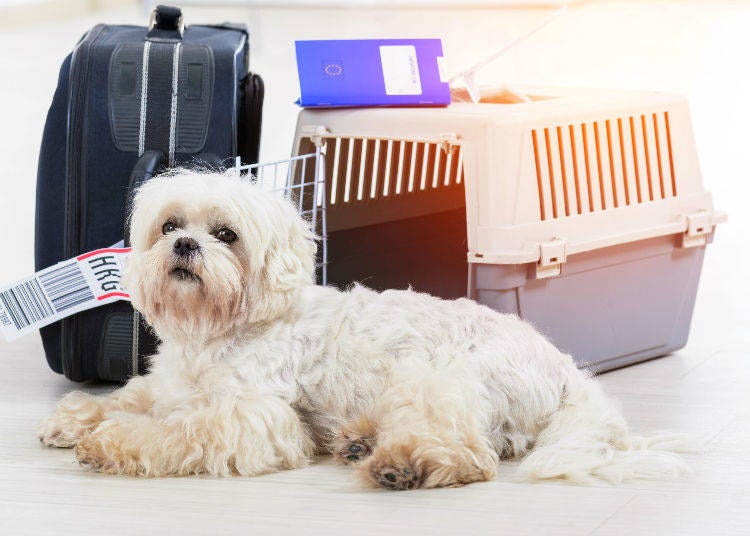 When bringing over pet dogs and cats it is required to have import inspections for rabies and leptospirosis (dogs only). Cats and dogs that have met import conditions can finish their inspection in a short duration, however if the conditions are not met, they will have to be inspected in the holding facility at the Animal Quarantine Station for a maximum of 180 days.

After the inspection there are cases where the animal may not be permitted, this applies to assistance dogs such as guide dogs, service dogs, and hearing dogs. Also inspection for rabies will be conducted for raccoons, foxes and skunks. Remember that these inspection fees will be burdened by the individual. If you plan on bringing over an animal, make sure to contact the Animal Quarantine Station beforehand and start preparations early.
Items that are controlled by the Washington Convention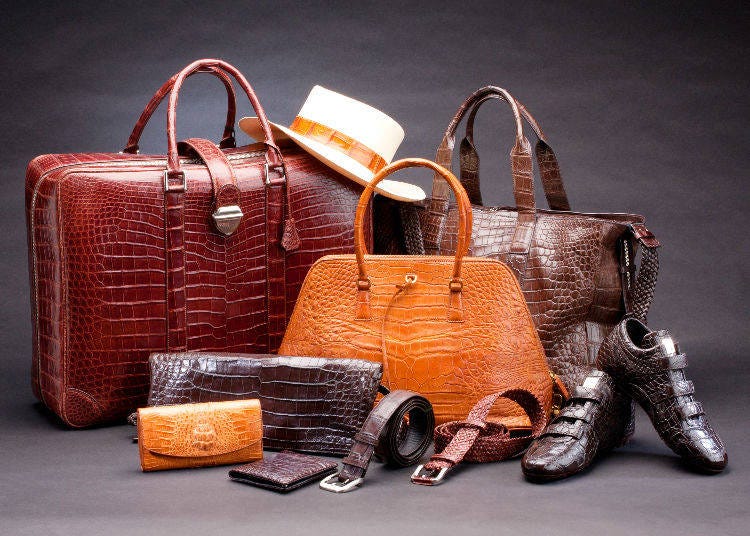 Import of many animals and plants are controlled by the Washington Convention (Convention of International Trade in Endangered Species of Wild Fauna and Flora). This applies to fur, leather products and things that have been commercialized such as traditional Chinese medicine. To import these items it require documents designated by the Washington Convention such as a permit from the exporting country and an import approval certificate by Japan's Ministry of Economy, Trade and Industry.

(Processed goods)
・Fur, rug – tiger, leopard, bears and others
・Belt, wallet, handbags and others – crocodile, sea turtle, snakes (some species), lizards (some species), ostriches (some species) and others
・Ivory, ivory products – Indian elephant, African elephants
・Taxidermy – eagle, hawk, crocodile, pangolin
・Chinese herbal medicine - items that include ingredients of tiger, bear, musk deer and others
・Musical instruments -: musical instruments that use snake skin (kokyu)
・Others – tridacninae products, parrot feather decoration, peacock feathers (certain section), sturgeon egg (caviar), European eel products, and food and medicine that includes ginseng, carrot fern, costus, gastrodia elata, and agarwood

(Living animals and plants)
・Monkeys (all species) – Slow Loris, crab—eating macaque, chimpanzee
・Parrots (all species) – Cockatoo, parakeet (excluding rosy-faced lovebird, budgerigar, cockatiel and rose-ringed parakeet)
・Plants – all types of orchids, all types of cactus and others
・Others – eagle, hawk, tortoise, Indian python, Asian arowana

Medication, cosmetics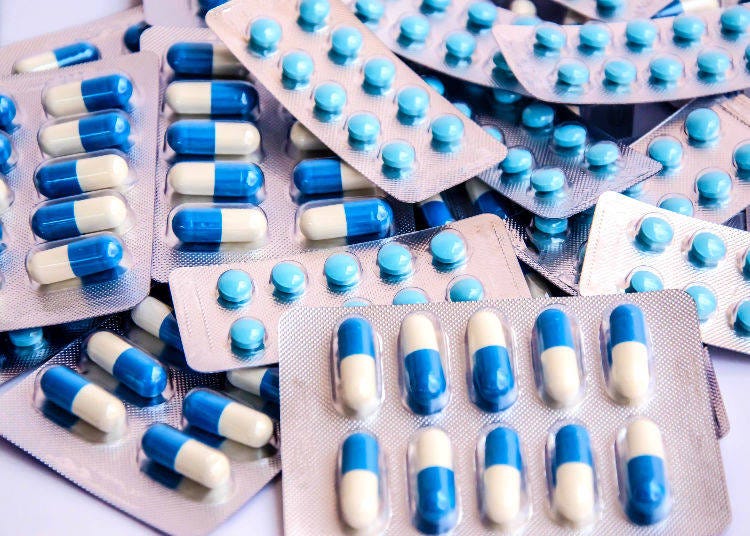 Even if it is for personal use, there is a limit on how many medication and cosmetics you can bring in.

・Medication, quasi drugs – volume of two-month's consumption or less (within one-month's consumption or less for prescription drugs)
・Medicine for external use (excluding prescription drugs) – 24 pieces or less of normal size per item
・Cosmetics – 24 pieces or less of normal sizes per item
・Medical equipment (including electric massage equipment and thermometer) – 1 set (for home use only)

If you wish to bring in more than the limit, necessary procedure by the Ministry of Health, Labour and Welfare will be required. Medicine that you can bring in is limited to two month's consumption, however sleeping medication that require doctor's instruction is limited to one-month's consumption or less. Be aware that items that are regarded as quasi-drug maybe be considered medicine in Japan, in that case it will be treated as medicine. Also disposable contact lens that many people carry when traveling is limited to two-month's consumption.

*Calculating two-month's consumption for medication:
In the case of taking 2 tablets three times a day (2 tablets x 3 times) x 30 days x 2 months = 360 tablets for 2 months.

Hunting rifles, air guns, blades (more than 14 cm blade length), swords (more than 55 cm blade length) and others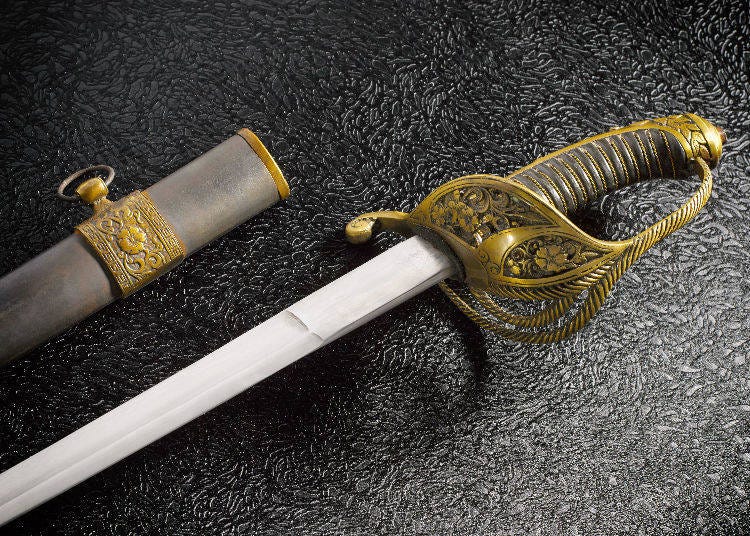 In Japan if you wish to import hunting rifles, air guns, and swords, you need to obtain a possession permission from the Prefectural Public Safety Commission. Possessing weapons is fundamentally prohibited under the Firearms and Swords Control Act, due to the high possibility of weapons being use in crime or accidents. Items allowed to be possessed or imported are listed under the Firearms and Swords Control Act article 14 such as "ancient firearms such as matchlock that has art or antique value, or swords with art value."

There are many things that can't be brought into Japan. Having issues when entering the country could ruin your trip, so make sure to check what requires permission beforehand. If you are unsure of certain items, we recommend asking specific agencies for instructions.

Source:
Japan Customs: http://www.customs.go.jp/english/index.htm
Animal Quarantine Station: http://www.maff.go.jp/aqs/english/
Plant Quarantine Station: http://www.maff.go.jp/pps/j/information/languages.html#en

written by yoko
*This information is from the time of this article's publication.
*Prices and options mentioned are subject to change.
*Unless stated otherwise, all prices include tax.