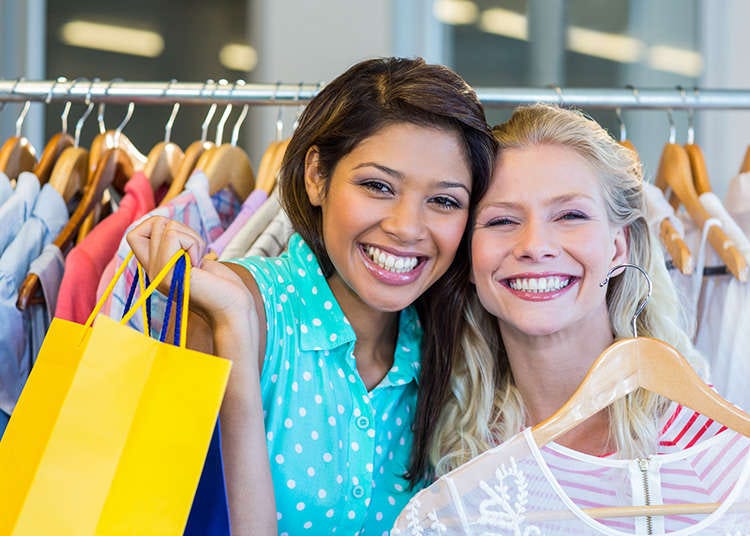 Let us introduce you to some great shopping spots where you can buy everything you want in Japan. All sorts of items are available depending on your needs and budget.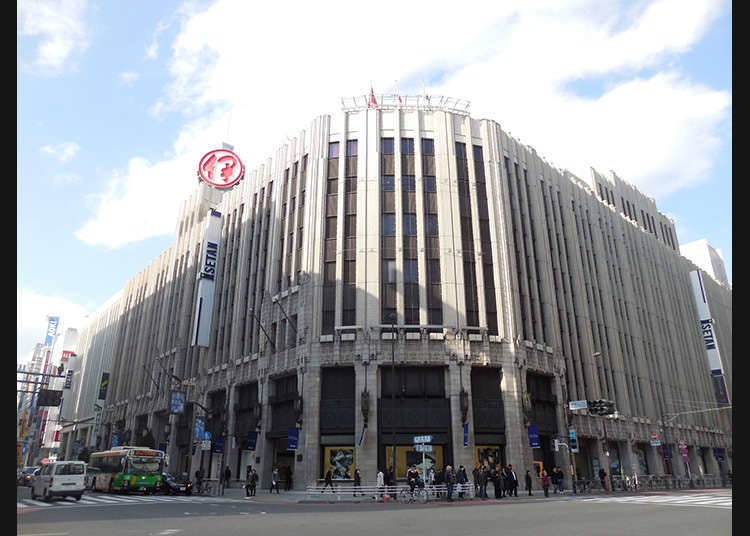 Mitsukoshi, Isetan, and Takashimaya are representative department stores in Japan. The buildings have 7 or 8 stories, with a complete collection of all products related to food, clothing, and household goods. The general floor layout consists of cosmetics on the first floor, clothes and miscellaneous goods on the second floor or above, and interior and household goods on the upper floors. Restaurants and cafes can usually be found on the top floor.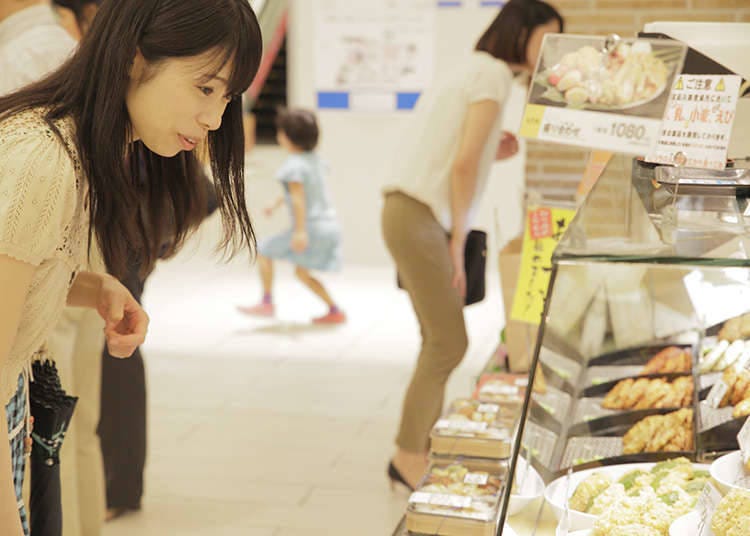 The food sales areas on department stores' basement floors are commonly called "depachika", which stands for department basement. Premium ingredients, confectioneries, prepared foods, and bento stores can all be found here.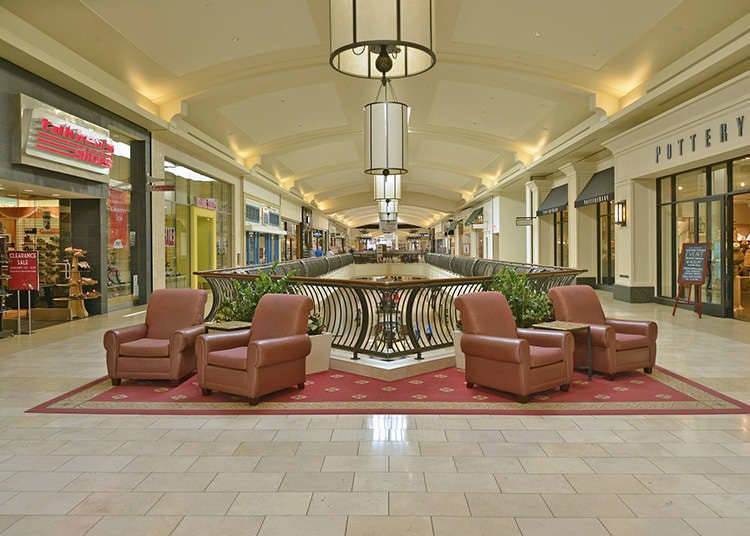 Commercial facilities where many specialty stores are gathered in the same building. The shops consist of various business categories such as restaurants, movie theaters, beauty salons, and more. Shopping malls are often in the suburbs rather than in city centers. The building is so large that you won't get bored even if you the entire day there.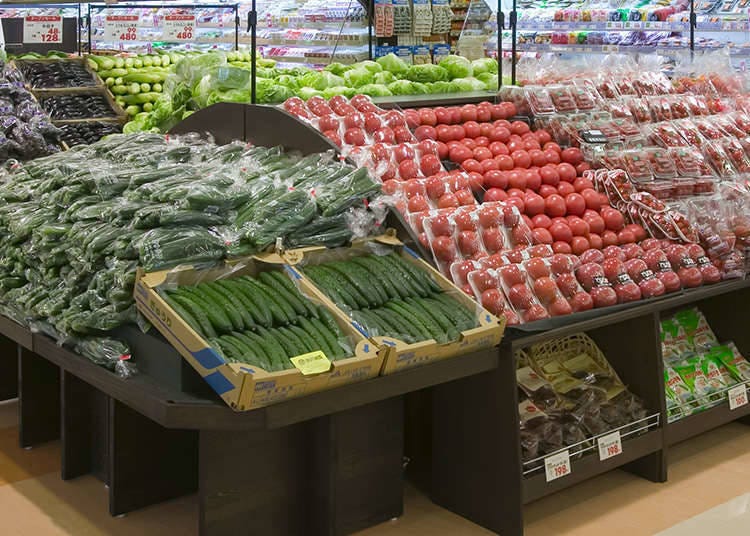 Supermarkets sell things we use every day, such as foodstuffs and daily necessities. Once you select your goods, you stand in line of the cash register to make your payment, and then you put your purchased items in a bag yourself. Some supermarkets are open in the early morning or very late at night. Some other supermarkets have a kitchen installed in the store and provide freshly-baked bread. Each supermarket tries its best to cater to their customer's needs.
Drugstores sell products related to health and beauty, such as drugs and cosmetics. In addition to these things, they sell daily necessities such as paper and detergent, baby supplies, drinks, and supplements. Some large drugstores carry foodstuffs too.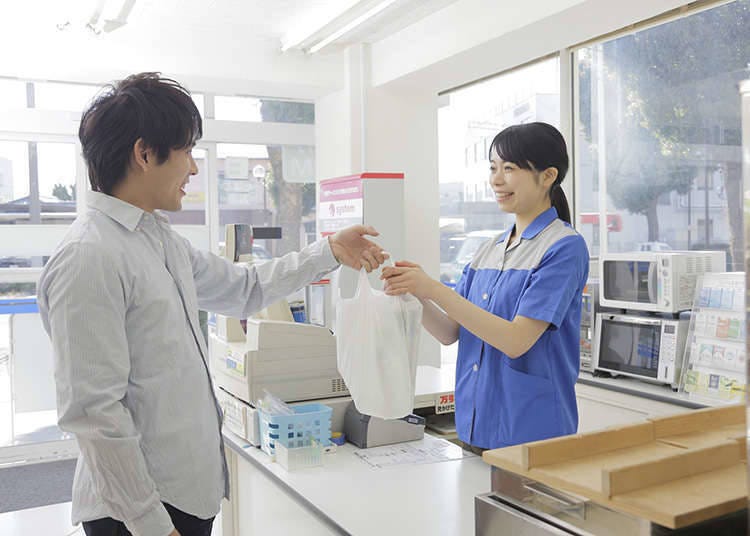 Convenience stores sell products necessary for our lives from foodstuffs to daily necessities. In the big cities, they are open 24 hours. Some stores sell fresh coffee or have chairs and tables so that you can eat and drink there.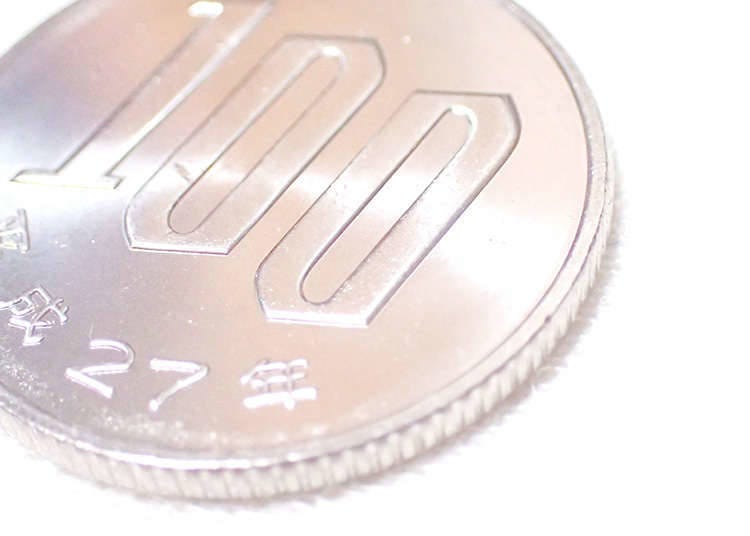 100 yen shops sell everything at 100 yen (excluding tax). They carry various products such as foodstuffs, cosmetics, and kitchen utensils. Some shops also sell products which are over 100 yen, so make sure to check the pricetag before finalizing your purchase.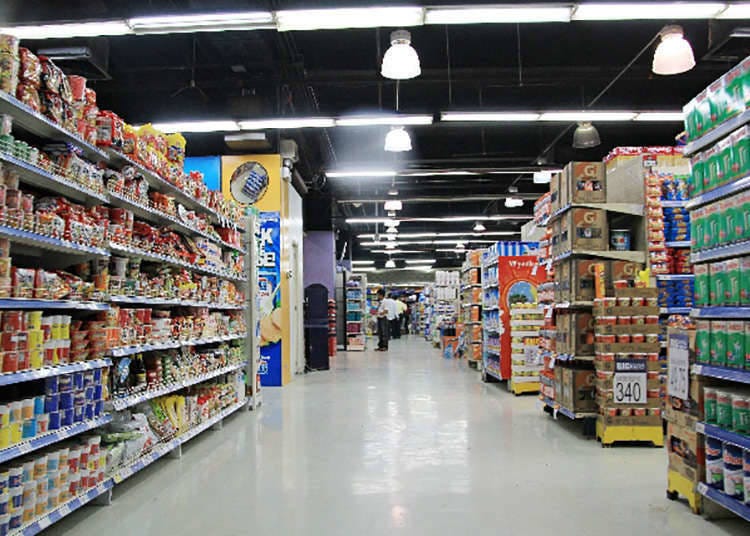 Discount stores sell various products such as daily necessities, food, household appliances, toys, and party goods at low prices. Since they bring in a large quantity of products in stock at one time, you can buy them cheaper than at other stores, which is what draws many customers.
*This information is from the time of this article's publication.
*Prices and options mentioned are subject to change.
*Unless stated otherwise, all prices include tax.