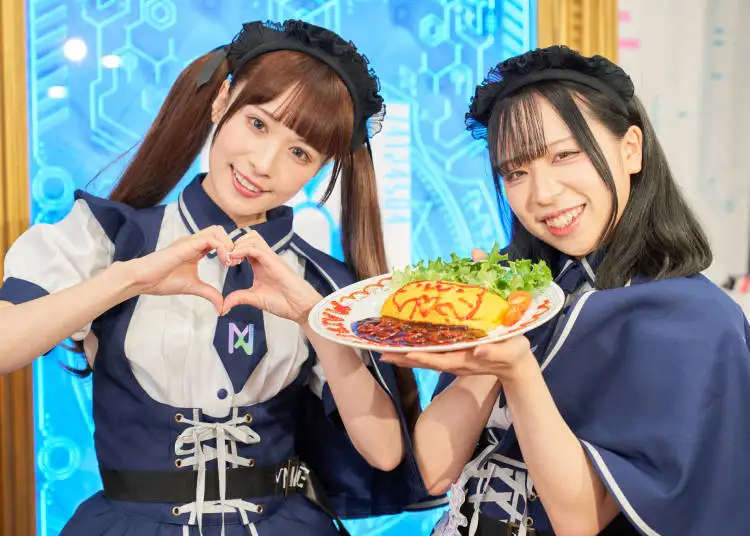 Maid cafes appeared in Akihabara around the year 2000. This novel idea of having girls dressed as maids interacting with customers became a huge sensation. Now, many maid cafes are establishing themselves as great entertainment spots with the help of intriguing, original concepts.

Here are 5 of our top-recommended maid cafes in Akihabara!
Maid cafes are a kind of cosplay-themed cafe in which the staff (typically women) are dressed up in maid outfits and serve customers. They are a fun, carefree entertainment spot where the customer is put on a pedestal.
How much do maid cafes cost?
Unlike typical cafes, where customers might buy a drink and rest for a while, maid cafes charge an entry fee (usually 500-700 yen) per person, plus food or beverage charges. Photographs with the maid staff are also typically available for a minor charge.

Often maid cafes will also request that stays be limited to 60 minutes - or have a system in place whereby additional drink or food purchases be done after the first hour. For this reason, you can expect that 1 hour at a maid cafe will cost around 1500 yen or more.
1. @ home café: Spend Time with Kawaii Maids in Akihabara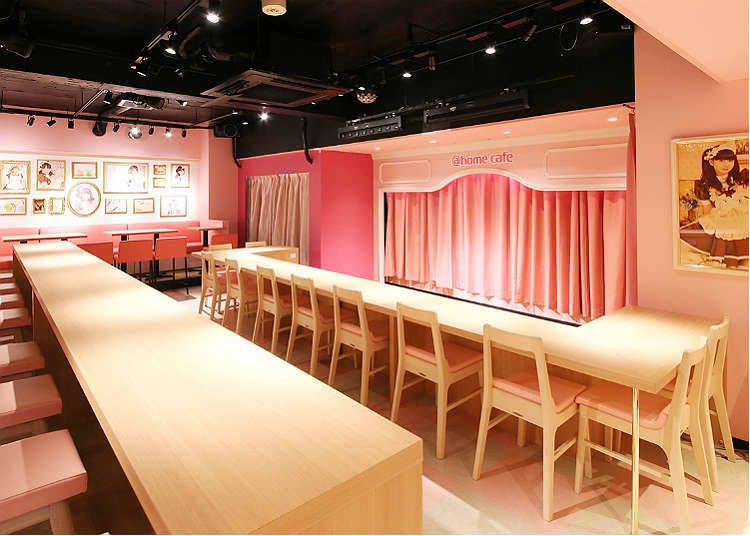 The @home cafe Main Store is a Tokyo maid cafe representative of Akihabara. From the Cafe Latte with an adorable face or image adorning the foam, drawn by the maids themselves, to original juice shake creations prepared right in front of your eyes, @home cafe features lively maids, a unique atmosphere, and an extensive, creative menu. Over 600,000 people visit the cafe each year to visit the maids at this four-floor cafe. Original costumes designed by Keita Maruyama make this Tokyo maid cafe even more special.

The admission fee for a one hour stay at the cafe is 600 yen (tax included), and guests are required to order something from the menu. Extra services such as taking a commemorative photograph with your favorite maid or battling the staff in a variety of games can also be enjoyed to enhance your maid cafe experience further. Every visitor is given their "Master's Certificate" for free, as a memento of their visit - welcome home!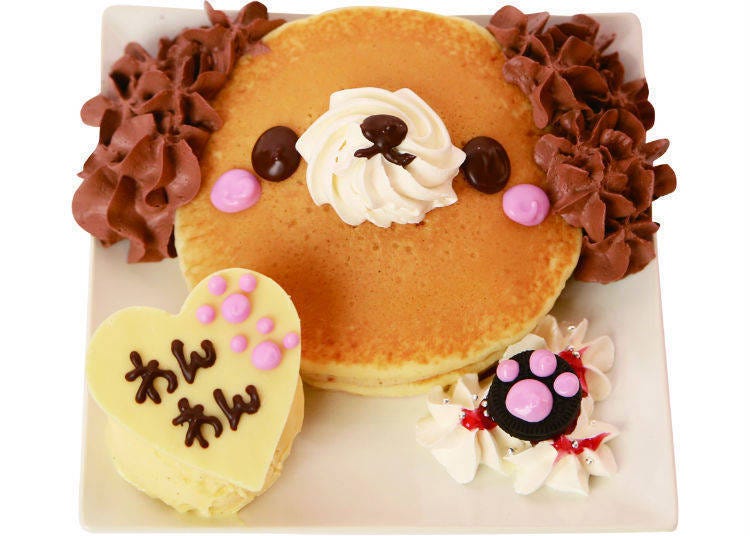 The fluffy Toy Poodle Pancakes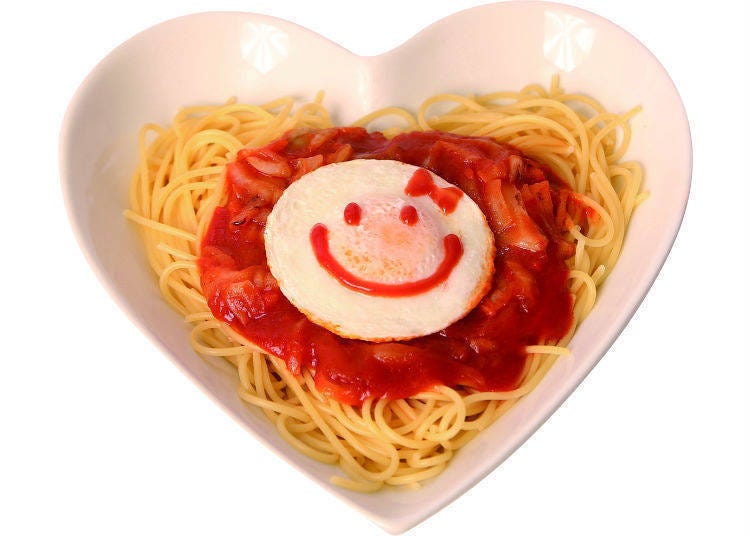 The Mix It! Mix It! Napolitan Pasta come with a potato salad.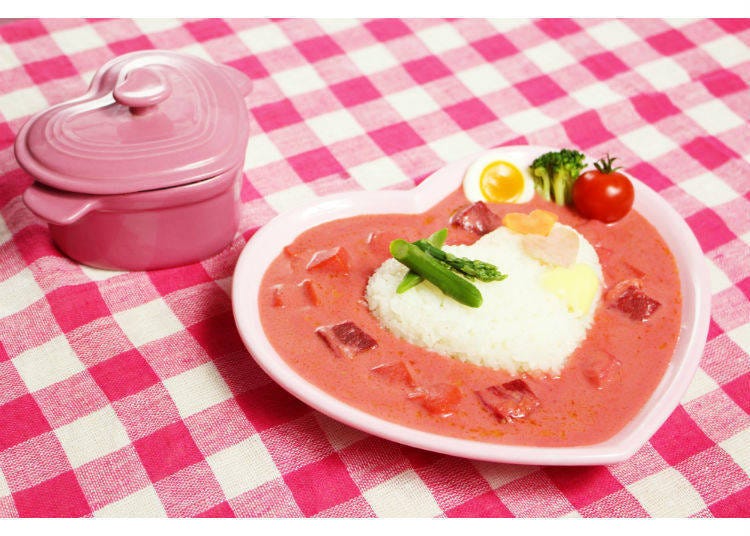 Our favorite: the Moe Moe Pink Curry ~Pyua-rari ∞ Kyua-rari Magic Spell~, potato salad included.
@ほぉ~むカフェ

Address

Mitsuwa building 4-7F, 1-11-4 Sotokanda, Chiyoda-ku, Tokyo 101-0021, Japan
2. Mononopu: Feel Like a Military Commander in this Sengoku Period-style Maid Cafe Tokyo!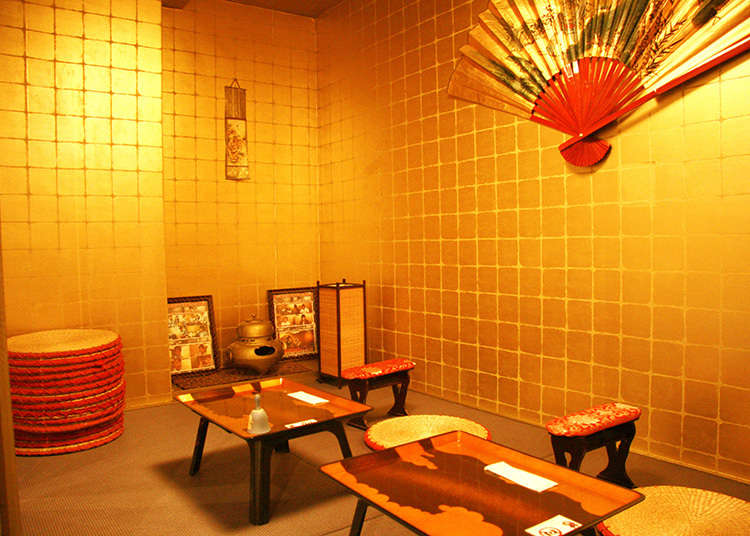 The inside of this Tokyo maid cafe is made in the image of the Sengoku (Warring States) period. Maids in Japanese kimono enliven the customers. For first-time visitors, we recommend the First Battle Set Meal.

You can enjoy decorated omelet rice, Russian wasabi takoyaki (octopus balls), and more. An all-you-can-drink course with over 100 drinks to choose from is also available. Try chanting the good luck charm, "oishiku nare, moegiri! (Let's make it more delicious with the Moe sword!)" with the maids!
戦国メイドカフェ&バー もののぷ

Address

Isuzu Bld.5F(Bfuroa), 4-6-2, Sotokanda, Chiyoda-ku, Tokyo, 101-0021, Japan
3. Pinafore Maid Cafe: A Veteran Tokyo Maid Cafe Featured in Movies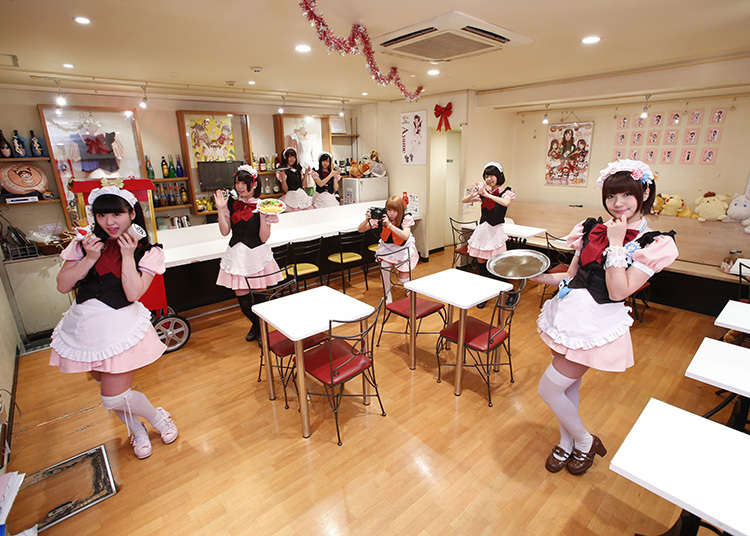 Pinafore Maid Cafe opened in 2003. It is a veteran cafe among those in Akihabara, and people say that it was the first one to be called a maid cafe. It is also well known as one of the locations seen in the Japanese TV drama Densha Otoko and the movie L: Change the World.

The maids of this cafe designed the maid costumes and decorations, so you can enjoy chatting with these ladies who are not just cute but are also extremely talented. This cafe has a bright, cheerful atmosphere, making it easy for you to go in even by yourself.
メイドカフェぴなふぉあ1号店

Address

Santyuu Bld.1F, 1-19, Kandasakumacho, Chiyoda-ku, Tokyo, 101-0025, Japan
4. Schatz Kiste: Relax in a Classic Maid Cafe Tokyo Environment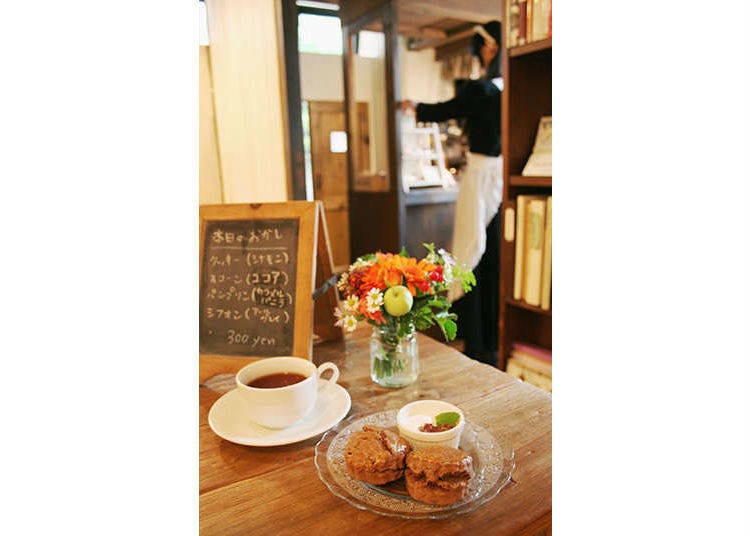 Schatz Kiste is German for "treasure box." This cafe is popular for its private library that offers exciting and thrilling things.

The maid costumes in this cafe are set apart from those in other cafes by their long black skirts and white aprons that make up a classical look. While immersing yourself in this traditional, European environment, enjoy eating fresh-baked sweets, and chatting with the maids about your interests. You will no doubt feel refreshed from the experience.
私設図書館カフェ シャッツキステ

Address

Hasegawa Bld.1kai, 6-5-11, Sotokanda, Chiyoda-ku, Tokyo, 101-0021, Japan
5. Cafe Mai:lish: A Soothing Place Where you are Greeted with Smiles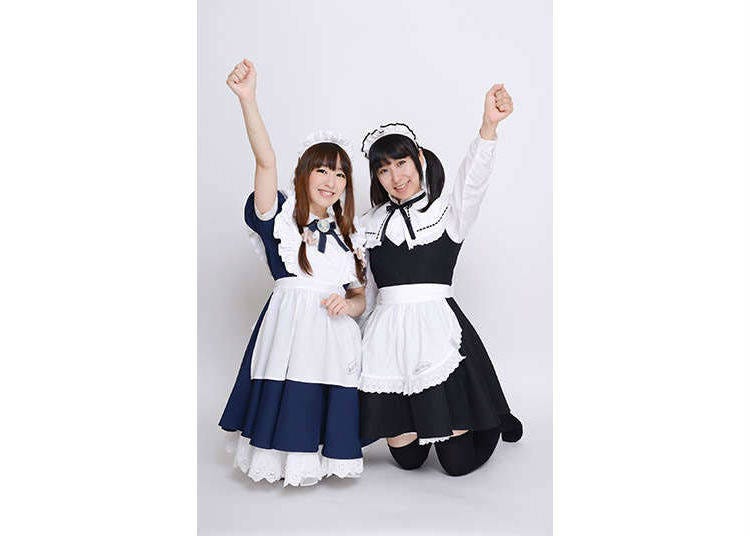 The waitresses of Cafe Mai:lish wear cute, frilly costumes and always greet you with a smile. Every Wednesday, they wait on you in classical maid outfits. Every Tuesday is hobby day, and mini model car races are held. Meals and drinks are also very satisfying.

It's a fun, distinguished Tokyo maid cafe! You will be happy with their great menu whether you're using it at lunchtime, teatime, or dinnertime. Enjoy Cafe Mai:lish's unique menu, which has triple-sized drinks, and cocktails inspired by the waitresses on staff.
カフェ メイリッシュ

Address

FHkyouwa Square 2F, 3-6-2, Sotokanda, Chiyoda-ku, Tokyo, 101-0021, Japan
Book a Maid Cafe Experience!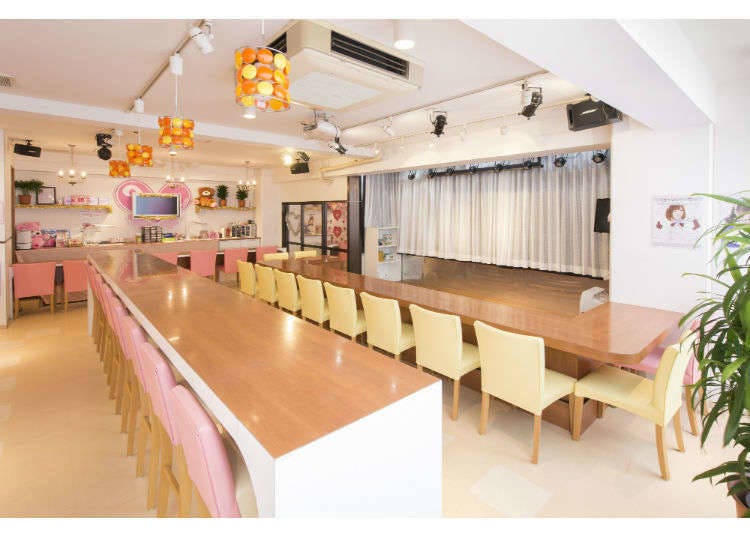 Whichever Tokyo maid cafe you choose, make sure to bring your smile and be prepared for a kawaii, cheerful experience like you've never experienced before!
*This information is from the time of this article's publication.
*Prices and options mentioned are subject to change.
*Unless stated otherwise, all prices include tax.