Narita International Airport boasts the largest number of international flights in Japan. Also known as Japan's doorstep, it welcomes many foreign visitors from around the world.

Since the spread of Covid-19, the airport has been quick to enhance and increase its sanitation measures to become a space where foreign guests can feel at ease.

Here we will introduce the required tests as well as the arrival and departure procedures at Narita Airport as of November 2022.
Latest information for 2023
As of April 29, 2023, at midnight, Japan's border control measures have been lifted. Therefore, it is no longer necessary to submit a vaccination certificate (3 doses or more) or a negative test certificate taken within 72 hours prior to departure for entry. However, it is still possible to perform "immigration inspection" and "customs declaration" online through Visit Japan Web.

For more details, please refer to the Ministry of Health, Labour and Welfare website.
Narita International Airport: Arrival Procedures
Firstly, we will introduce the arrival procedures at Narita International Airport. Although border measures and entry limitations have been eased since October 2022, overseas visitors are still required to go through various procedures at quarantine stations upon arriving to Narita International Airport.

As of November 2022, all returnees and entrants will need either a valid vaccination certificate (three or more doses) or a negative Covid-19 test taken within 72 hours prior to departure from Japan. If you're not able to present either of these documents, you will not be able to enter Japan.
・Vaccination Certificate
・COVID-19 Negative Test Result Certificate
Completing arrival procedures through Visit Japan Web
Photo: PIXTA
On November 1, 2022, the Visit Japan Web website was launched. This site enables travelers to complete quarantine procedures, immigration paperwork, and customs declarations online.

Though border measures have been relaxed, quarantine and immigration procedures can still be time-consuming. Visit Japan Web enables you to complete some of the taxing paperwork beforehand.
Once you have accessed Visit Japan Web, create an account, log in, and register your user information, including accompanying family members, and arrival and departure schedules.

Then, continue registering your quarantine station paperwork, immigration paperwork (disembarkation card for foreigners), and customs declaration (declaration of personal effects and unaccompanied articles).

Quarantine procedures completed on Visit Japan Web are filed under Fast Track. Fast Track requires you to register your passport, a questionnaire, and a vaccination certificate approved by the Japanese government or a negative Covid-19 test taken within 72 hours prior to departure to Japan.

After registration, your application will be screened. The status of your application can be determined by the three colors below.
Blue: Your Fast Track documents have been screened and approved.
Yellow: Some documents have not been submitted or are being verified.
Red: There's been an issue with the paperwork or registration.
If your Fast Track screen is blue, all you have to do is show your QR code from the Visit Japan Web website at the airport! If you have a red screen, all arrival procedures must be completed upon entry.

To avoid such circumstances, please make sure you have a blue screen before you arrive in Japan.
Narita International Airport quarantine inspection flow
If you have completed the screening process via Visit Japan Web (blue screen), you can use the Fast Track lane at Narita International Airport. Simply show your QR code and passport at the quarantine station, immigration, and customs for smooth entry into the country.
If you have not completed the Visit Japan Web screening (yellow/red screen), you must go through the necessary quarantine procedures at the airport before proceeding to immigration.
GPA Airport TA-Q-BIN: For Those Who Want to Travel Light!
Being mindful of taking countermeasures against Covid-19 while trying to get to your hotel can be stressful. The GPA Airport TA-Q-BIN is an airport delivery service that has partnered with Yamato Transport, a well-known delivery service in Japan. It offers a service that delivers your luggage directly to your hotel.

Fees start at 1,270 yen, and you can pay by credit card or QR code (Alipay, WeChatpay, and JKOPAY).
The sign is marked with a drawing of a black cat.
The counter is separated by a plastic panel, and staff use a coin tray when handling bills or coins. Also, waiting spots are marked so that people can socially distance themselves when waiting for their turn.
Narita International Airport departure procedures
Once your stay in Japan has come to an end, it's time to get ready for your departure. At Narita International Airport, you can spend your last hours in Japan comfortably due to the thorough countermeasures against Covid-19 implemented.
Check-in counters are spaced out, and places in line are marked so that you can keep a distance without having to worry about being too close to anyone. Additionally, the latest technology is used to incorporate other, even more, impressive countermeasures.
Narita International Airport implements Covid-19 countermeasures that meet international standards
Narita International Airport is the first airport in Japan to receive the Airport Health Accreditation (AHA) designated by the ACI (Airports Council International). It has received high praise for the thorough countermeasures it has implemented.
Those concerned about the restroom area can be at ease thanks to the cleaning staff taking extra measures to prevent the spread of the virus.
Handrails are sanitized generously with alcohol disinfectant sprays.
Infotouch uses digital signage software so that you can check your flight information as well as information on restaurants and shops throughout the airport. This touch screen is also covered under infection prevention measures using the latest technology.
Here, the infotouch maintenance workers are using the HotaluX Touch device, which uses UV light to disinfect and kill any virus remnants on surfaces.

It takes four minutes to disinfect the entire screen. This particular sanitary device uses an advanced system in which LED lights flash every 15 seconds. This is to ensure that the entire screen is getting cleaned at a fixed speed.
At the safety inspection area for domestic flights, thermography is used. Once you place your face close to the screen, it will display your temperature. If you have a temperature over 37.5 degrees Celsius, airline companies may not let you board your flight.
With Face Express, you can depart Japan easily - without need for talking to staff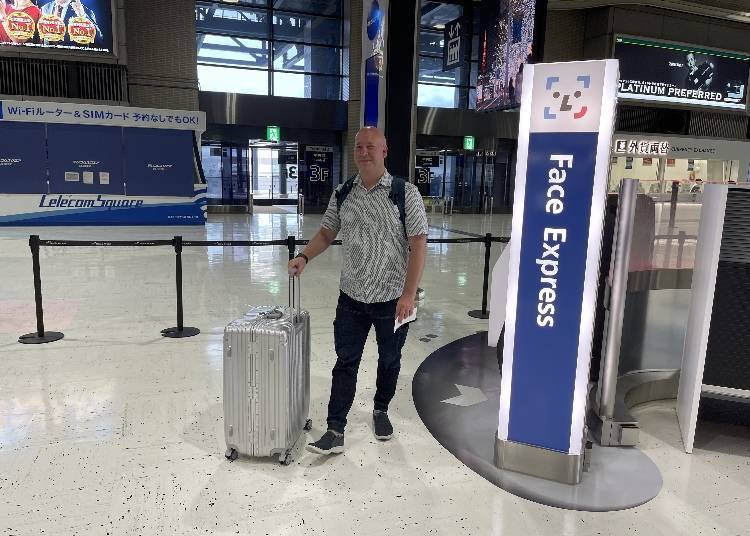 Face Express, a system using new facial recognition technology for airport check-ins, has been implemented at Narita International Airport.

By registering your passport, boarding information, and facial features into the system, the process of checking in your baggage, going through security checks, and getting to your gate becomes much easier.

This is because there's no need to show your ticket or passport. By standing in front of the facial scanner, you can make your way through each checkpoint in no time.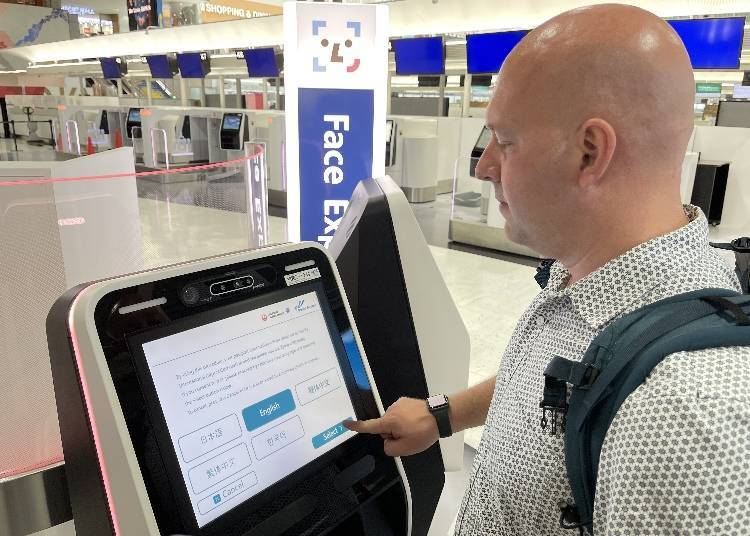 With Face Express, available languages include English, traditional and simplified Chinese, Korean, and Japanese. Please follow the steps to scan your passport and take a portrait photo. When this is complete, the information will be linked and put into the system.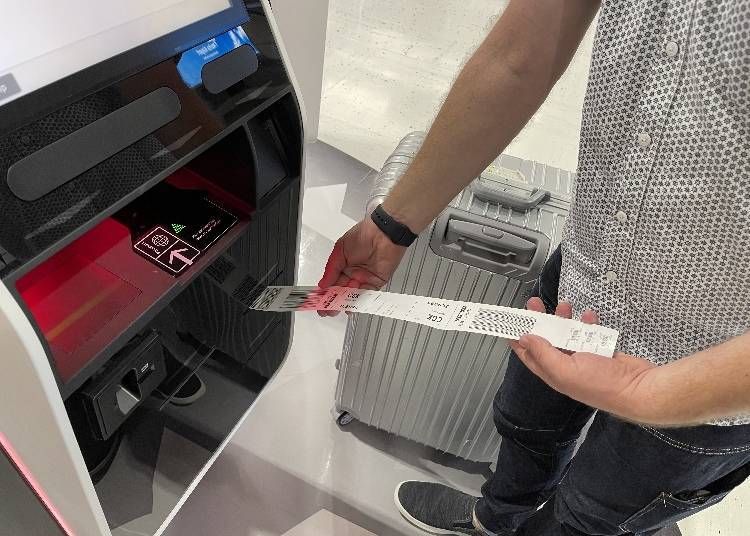 It only takes about a minute to get your plane ticket and baggage tag. Now there's no need to wait in line for long periods of time when checking in!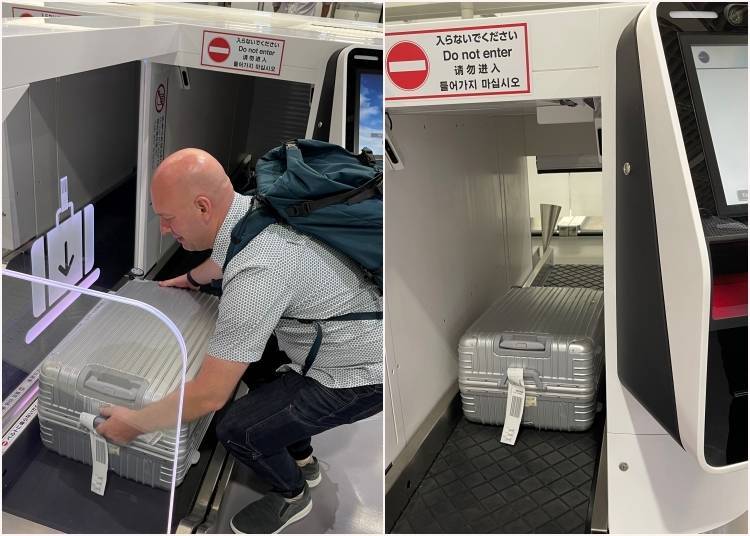 Checking in your bag is also easy! Once your baggage tag is attached to your suitcase, move it to the designated area in front of the Face Express machine. Your face will get scanned here, and if everything goes smoothly, your baggage will be automatically checked.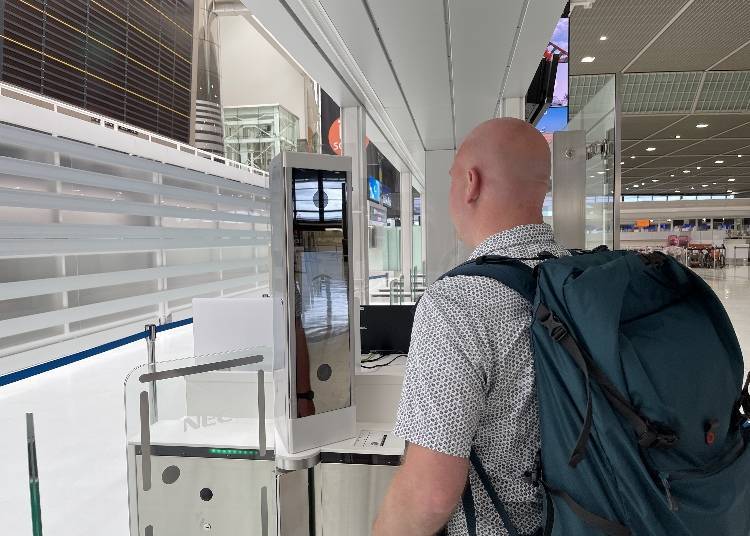 Face Express can also be found at the security checkpoint. If it recognizes your facial features, you can go through as easily as if you were going through a ticket gate at a train station.

*When going through immigration during your departure, another facial recognition system operated by the Immigration Bureau of Japan is used.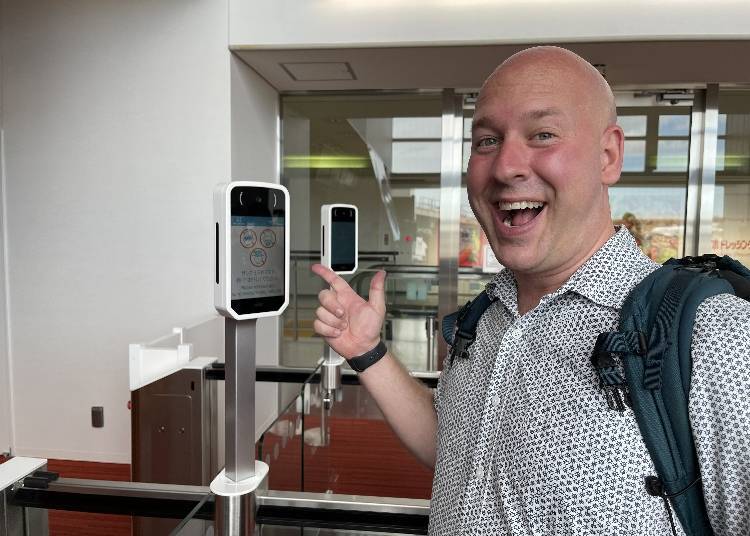 The Face Express system can even be used right before boarding your flight! You won't be able to hide your amazement at how easy it is. However, some situations may require you to show your passport and boarding pass, so we recommend having these items in an easily accessible place.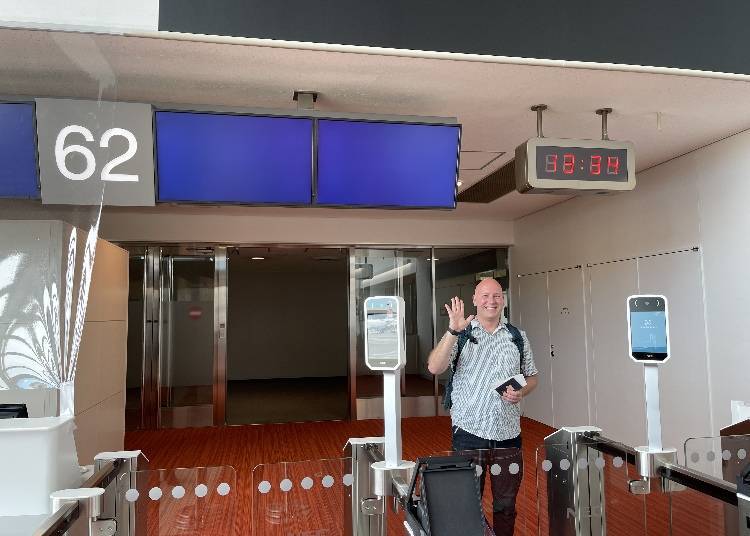 There have only been a few instances where you need to interact with the airport staff through this entire process. This new system completely eradicates the nervous feeling of going through immigration and customs in a country that speaks a different language!
Before leaving Japan: Find cool souvenirs at shops with careful health & safety measures in place
All of the shops inside Narita International Airport have implemented countermeasures against Covid-19 so that their customers can browse with ease. Here we will introduce the characteristics of each shop and the countermeasures they have taken.
Sneeze guards are set up at the cash registers to ensure a safe shopping experience.
*The themed cafe and indoor dining restaurants are temporarily closed as of November 2022.

*For updates on business hours, please check the official website
Fa-So-La TAX FREE AKIHABARA, located in Terminals 1 and 2, is a duty- free shop where customers can stop by after immigration procedures.

The Terminal 2 store reopened in December 2021 as the largest store in the airport. In addition to the revamped product lineup, a Nebuta - dramatic paper float (four meters in diameter), rotates in the middle of the store's ceiling to the accompaniment of powerful light, sound, and visual effects, providing a source of entertainment. What's more, the aisles in the store have been widened, and cash registers have been added to make shopping more comfortable and enjoyable.

There are signs at the entrance asking customers to wear masks, check their temperature, and social distance, as well as hand sanitizer to be used freely.
All staff sanitize their hands and get their temperature checked regularly. At registers, protective shields are used as a partition, and trays are used when handling coins or bills.
Experience Easy Arrivals and Departures at Narita International Airport!
Narita International Airport is the largest airport in Japan. It offers services so that visitors from various countries and regions can feel at ease when entering and leaving the country.

What's more, thorough cleaning of the facility, social distancing while boarding and shopping, and careful Covid-19 countermeasures taken by the staff are implemented. This makes both the arrival and departure procedures easy and stress-free.

*This article has been edited in December 2022 from its original posting in 2021. Please refer to the official websites for updated information.
Address

Narita Airport, Narita-shi, Chiba, 282-0004
View Map

Nearest Station

Narita Airport Station (JR Narita Line / Keisei Main Line / Narita SKY ACCESS Line)

Written by: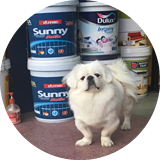 *This information is from the time of this article's publication.
*Prices and options mentioned are subject to change.
*Unless stated otherwise, all prices include tax.
Limited time offer: 10% discount coupons available now!