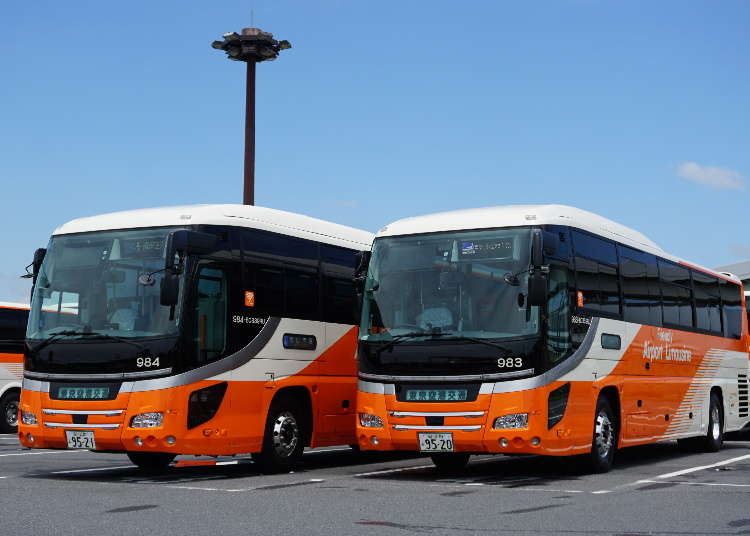 Taking a Narita Airport bus to Tokyo takes around an hour and is an excellent way of getting to your destination within the city. Highway buses are especially recommended for their good value and convenience.

This guide will explain how to use the express bus, and the "Limousine Bus" in particular, for travel between Narita Airport and Tokyo.
What Kind of Buses Run From Narita International Airport to Tokyo?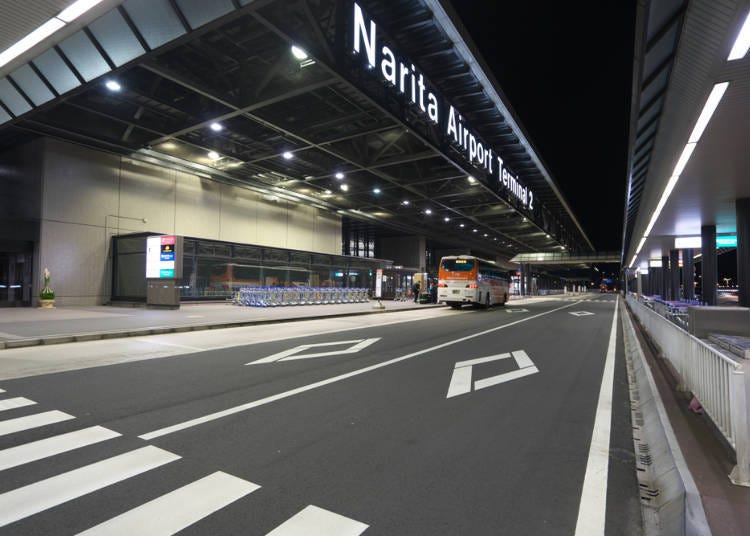 Khun Ta / Shutterstock.com
Several bus companies are operating service from Narita Airport to Tokyo. The "Limousine Bus" operated by Tokyo Airport Transportation is a prime example. Their brightly-colored orange and white buses are also characterized by white text that reads "Friendly Airport Limousine" on each vehicle's sides.

Also, buses bound for Tokyo Station include: THE Access Narita, Keisei Express Bus, Tokyo Narita Airport Traffic express bus, and Willer Express.

The Keisei Bus also has service to Kanagawa, Ibaraki, Miyagi, and Tokyo's 23 wards. There is also the "Narita Shuttle" bound for Osaki, which is jointly operated by Chiba Kotsu.

Here is an overview of how to get on each bus, where to go, how to make reservations, and more.
Major Tokyo Destinations for Express Buses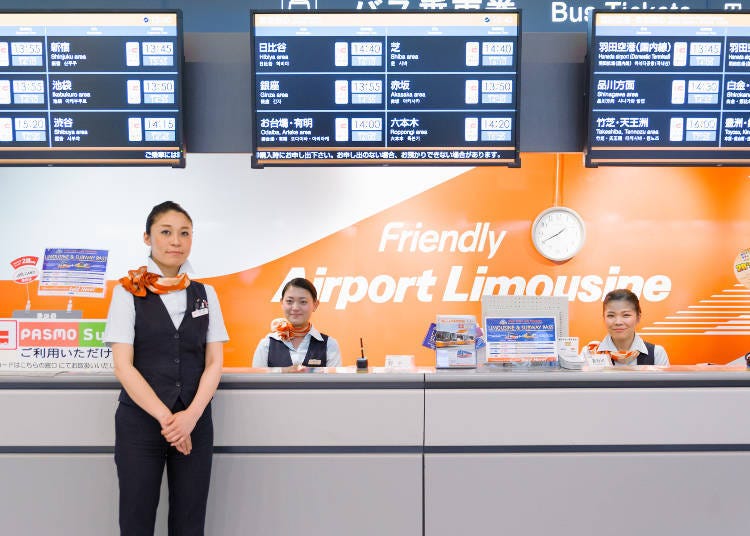 There are many types of high-speed buses with different destinations – please choose a bus according to your destination.

The Limousine Bus has service to 15 areas in Tokyo, 92 stations and hotels, and has the largest number of routes among airport shuttle buses. Their main destinations are Shinjuku, Ikebukuro, Tokyo Station, Hibiya, Ginza, Shibuya, Asakusa, and Odaiba.
Narita Airport Bus: Stopping at Each Terminal
Khun Ta / Shutterstock.com
Narita Airport is divided into three terminals, with buses departing from all three.

Terminals 1, 2, and 3 are all located on the ground floor.
Your destination determines your departure terminal and the boarding point is printed on each ticket.
Where to Buy Narita Airport Bus Tickets?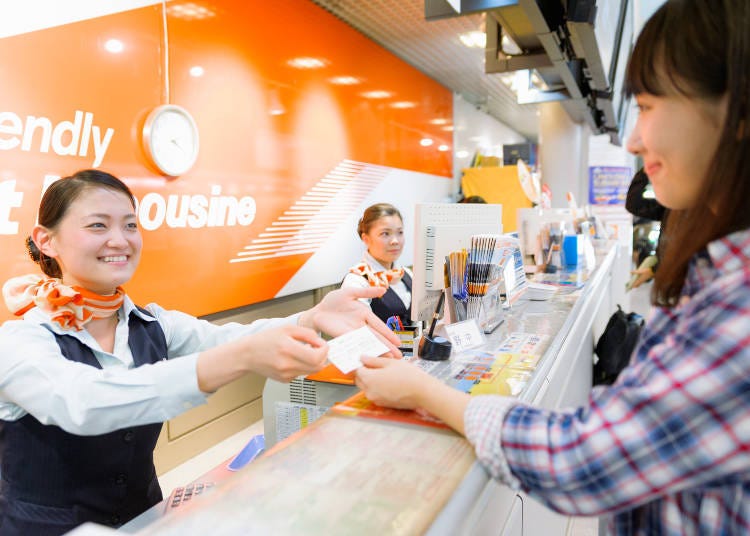 Narita International Airport's bus ticket counter are located in each terminal. Terminal 1 has ticket counters on the first floor of the North and South Wings of the arrivals lobby. Terminal 2 has counters in both Zones A and B of the first floor arrivals lobby. The Terminal 3 has a counter is on the second floor.

If you want to ride the Limousine Bus, head for the orange sign. You can buy Limousine Bus tickets from any counter.

In addition to the ticket counter on the 2nd floor common area, Terminal 3 has an automatic ticket vending machine (only for some operators) on the 1F bus platform.

For some lines such as "THE Access Narita" to Tokyo Station, payment can be made in the buses themselves.
Can I Make Reservations Online for the Narita Airport Bus?
For Limousine Buses, reservations can be made from the official website using a major credit card. The site is available in Japanese, English, Chinese (Simplified / Traditional), and Korean. For extra convenience, it's helpful to register as a member in advance.
How Long Does it Take to Get From Narita to Tokyo?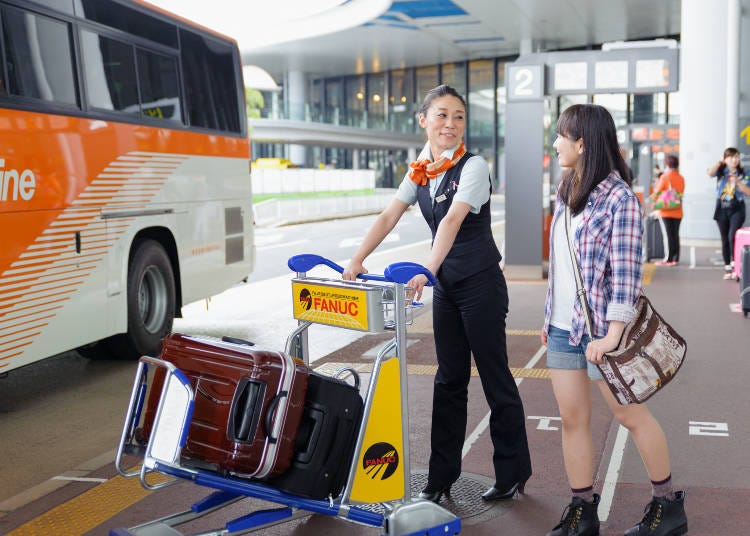 Depending on the destination and bus company, buses depart every 10-30 minutes during the day. After arriving at Narita Airport, check the departure time of the express bus at the ticket counter.

Limousine Buses operate between 7 a.m. and 11 p.m. at an interval of 3 to 6 buses per hour bound for Shinjuku, and 2 or 3 per hour for Ginza.
Narita Airport Bus Fares to Tokyo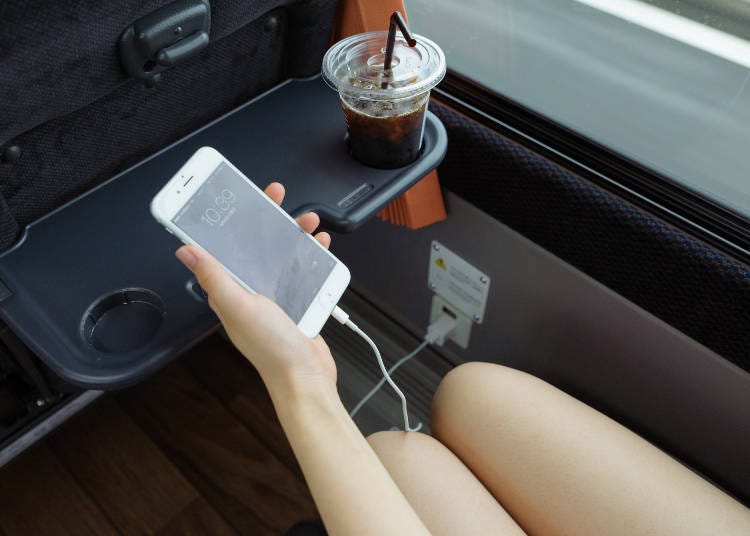 A range of 1,000 yen to 3,000 yen per ticket is common.

One-way Limousine Bus tickets from Narita to Tokyo (except for some areas) are 3,200 yen for adults, and half price for children. Passengers are allowed two pieces of luggage per person, and busses feature free WiFi, toilets, and USB power outlets. Buses are also barrier free, and some are lift-equipped, depending on the route.

LCC Express Bus has the lowest adult fares at 1,000 yen one-way, but only one piece of luggage is allowed and items such as musical instruments or ski equipment cannot be carried.
Save Money with Round-Trip Limousine Bus Tickets!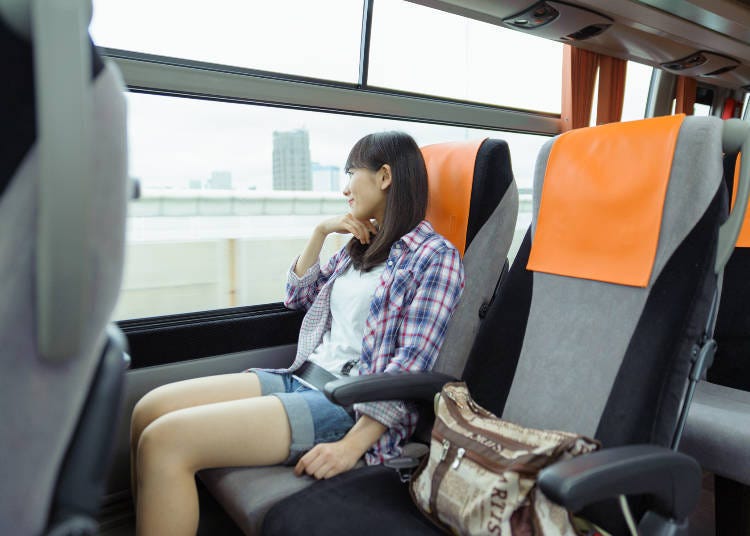 Discount tickets are available for foreigners for Limousine Buses.
Recommended tickets are the "Return Voucher" and "Multi Voucher" that can be used on Narita Airport - Tokyo routes.

The Return Voucher is 4,500 yen for a two-way ticket. In addition to round-trip use for one person, the ticket may be used as a one-way ticket for two passengers.

The Multi Voucher is 8,000 yen for four one-way tickets, or round-trip use for two people. Since the regular fare is 3,200 yen one-way for adults, so both the Return and Multi Vouchers provide very good value.

If you want to go sightseeing in Tokyo arriving by Limousine Bus, the Limousine & Subway Pass is a good deal. These tickets include unlimited rides on the Tokyo Metro / Toei Subway. You can choose from three types according to your travel plans.
Use the Best Express Bus For Your Situation!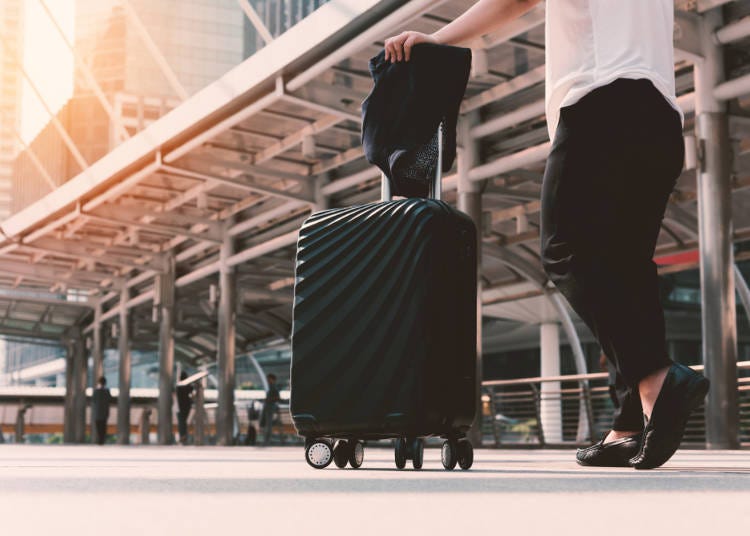 There are many types of high-speed buses from Narita International Airport to Tokyo and buying tickets is easy. Limousine Buses, especially, are perfect for people who want stress-free transit within a large network routes and stops in the city.

Express busses are a smart and comfortable way to enjoy your trip in Japan!

Written by Ran Tanaka. English translation by Gabriel Wilkinson.
*This information is from the time of this article's publication.
*Prices and options mentioned are subject to change.
*Unless stated otherwise, all prices include tax.