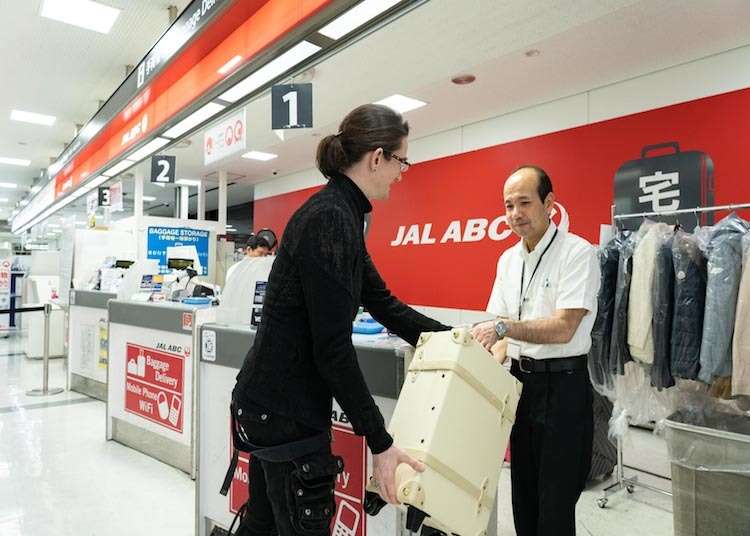 When most people land in Japan, their first thought is to get out of the airport and right into the action as quickly as possible. And of course, with Narita and Haneda International Airports well connected to Tokyo center by high-speed train routes, you can get right to the heart of the bust metropolis in no time at all.

Hold your horses though! Before you go speeding off, there are a ton of convenient and genuinely useful services you should really check out within the airport itself. Join us for our top tips as we check out what to do when you arrive—and when you leave.
Put the Fun Back into Travel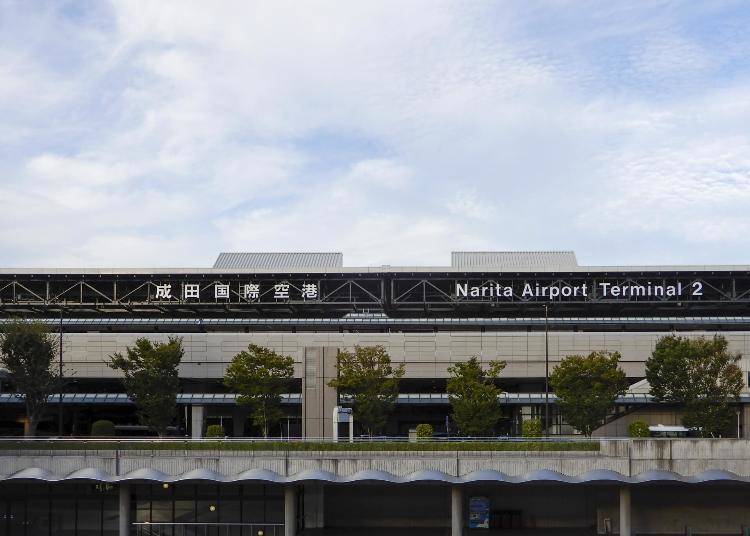 First off, it should be said that both Narita and Haneda are tourist attractions in their own right. Whether it is the recreation of the famous Nihombashi Bridge and samurai-era Japan townscape at Haneda or the Anime Tourism Information center and other cultural hubs at Narita, there is much to enjoy before you even leave the building. Add in plenty of dining options, souvenir selections, and other shopping and you have quite a lot to be getting on with.

Whether you are looking for a quick bite or relaxed dining, souvenirs or something special, let the airport work for you. With a bit of preparation, and the team at JAL ABC, you will be navigating the airport like a seasoned pro and getting the most out of your precious time in Japan.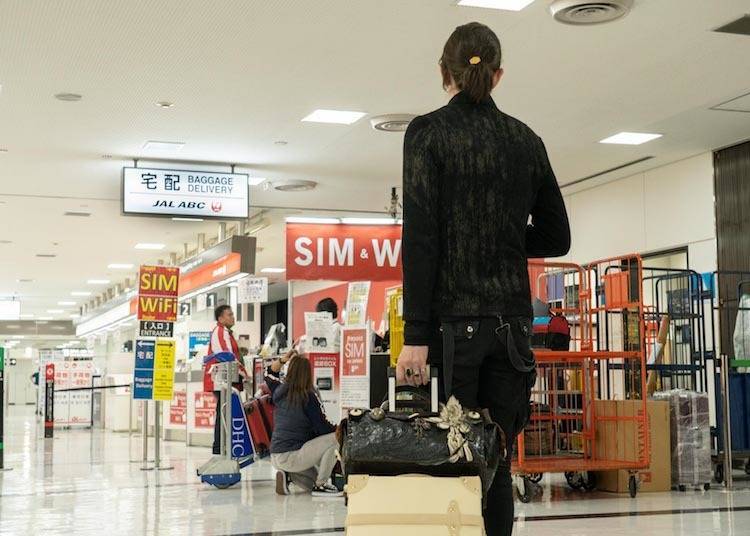 The Art of Airport Services 1:
Get Online and Connected with a Hassle-Free SIM Card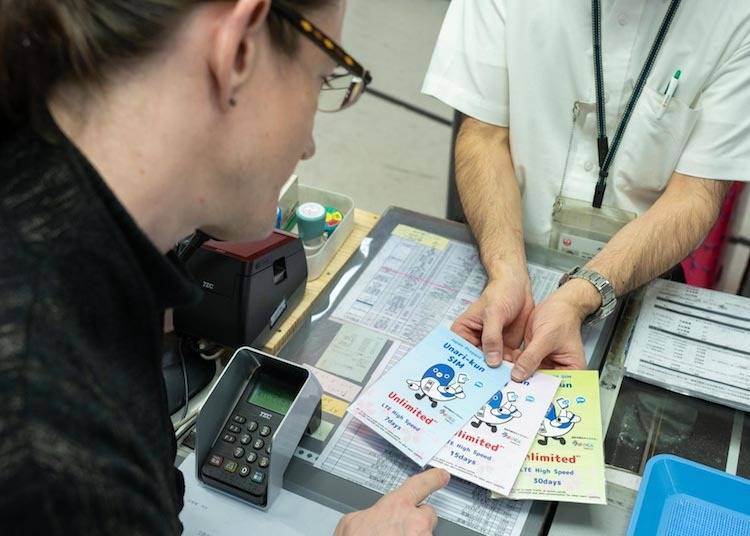 Needless to say, even before you have collected your luggage, you have probably had your smartphone on from the moment you touched down. While most international providers offer basic services in Japan, they are either expensive or tight on bandwidth—you may hit your data limit after you've only posted a photo or two on social media. Don't even think about sharing video.

With that in mind, you want to be online with minimum fuss and maximum access. At the JAL ABC Arrival Counter, you can walk in with no prior appointment and be on your way with either a SIM card for your mobile device in no time. You can just throw it away when you are done, it's pretty cheap, and you get unlimited bandwidth, so you can hit up Netflix or YouTube on the Shinkansen and stream to your heart's content.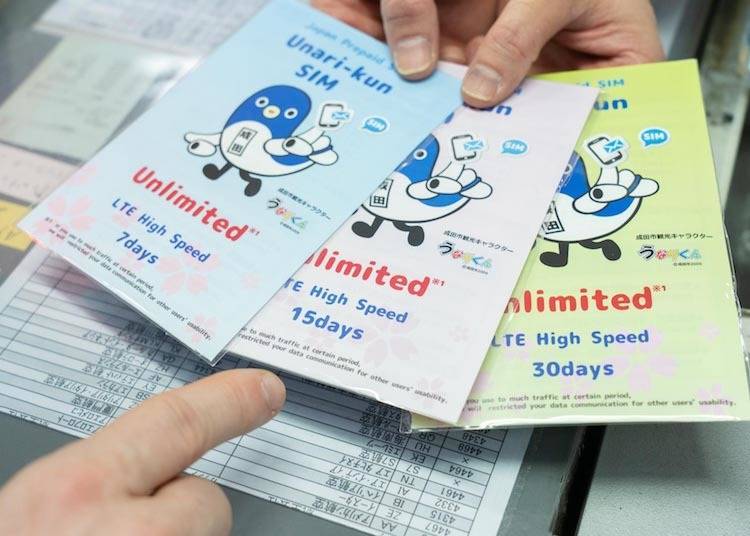 At Narita Airport the SIM cards feature the super-cute Narita area mascot Unari-kun—yes, that is an eel crossed with a plane—on the package and are available in seven, 15, or 30-day plans with no restrictions on high-speed data usage (The same plans with different packaging are also available at Haneda).

Alternatively, Wi-Fi units can also be rented, and you will need to return it when you leave the country—but it doesn't have to be at the same airport. To be honest, you only really need a Wi-Fi unit these days if you are going to be staying somewhere without Wi-Fi, if you are going to be using a computer on the move, or if you are going to share one connection with multiple devices. In all other cases, a SIM card is the cheapest and easiest way to get connected.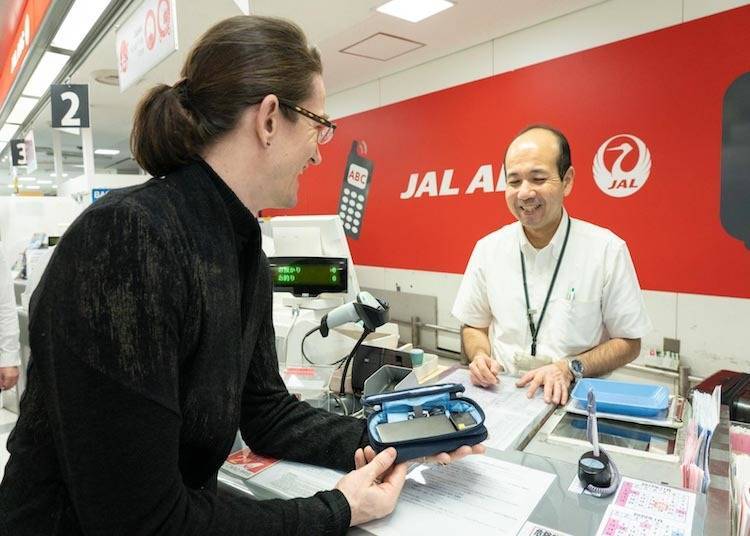 Checking out a Wi-Fi unit for heavy users.
The Art of Airport Services 2:
Send Your Luggage to Your Hotel as Soon as You Land and Start Enjoying Your Trip!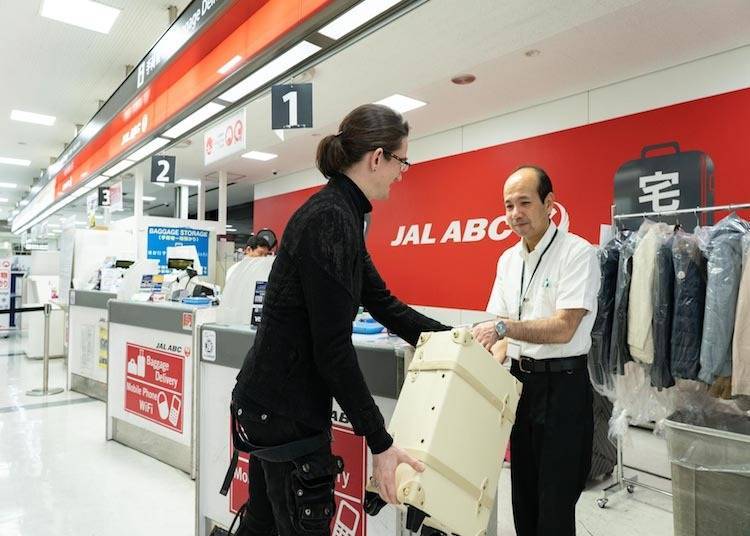 One of the hottest trends in Japanese travel is to make the experience as hands free as possible. The cost of domestic luggage delivery keeps dropping, making the days of dragging your luggage to the hotel—only to be told you can't check in for a couple of hours—a thing of the past. Same-day delivery is available depending on when you drop it off and where it's going. All you need to do is take your luggage to the JAL ABC Counter at the arrival terminals of Haneda and Narita International Airport (Terminal 1 and 2) and let them know the name of your hotel. They will look up the address for you and, soon, your bags will be on their way.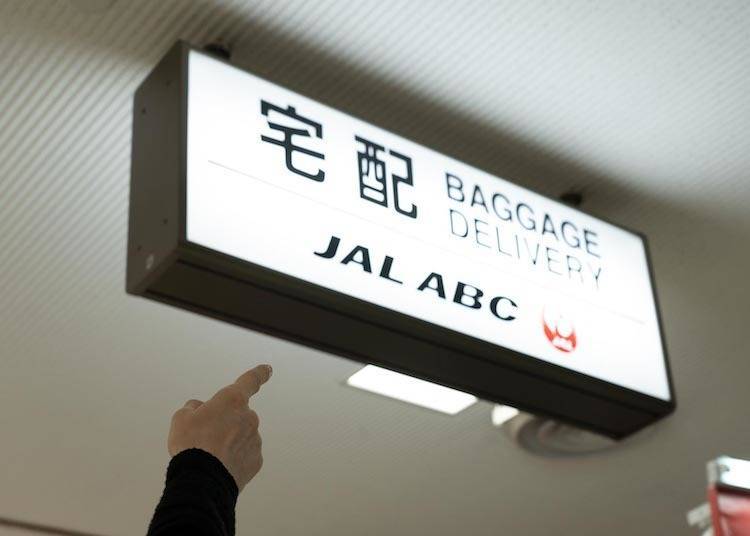 With your hands now free, you can hit the city and capture the city's sights on your smartphone without stressing about finding the next elevator. It's more than just a convenient way to travel. Considering that you no longer have to dash straight from the airport to the hotel, it's like adding another day to your itinerary as you can go straight to sightseeing.

Of course, you can also send your luggage back to the airport from your hotel as well. This is particularly useful if you have been hitting the shops hard! To send luggage back home you will need to make a reservation in advance, which you can do over the phone or online. Assuming you are going to send your luggage from your hotel to the airport the day before your flight, reservations need to be made at least two day in advance at the absolute latest. Still, with a bit of planning you can make sure you barely lift your luggage as you make your return journey!
The JAL ABC Counter at Narita International Airport Terminal 2, Arrivals
The Art of Airport Services 3:
Say Goodbye to Your Luggage and Relax in the Airport Hands Free!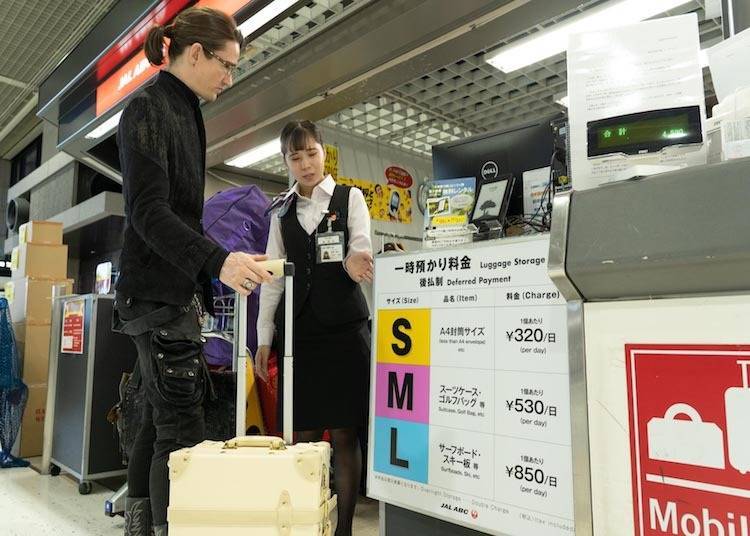 If you have time to kill before flying out back home, or want to relax and shop in the departures terminal unimpeded, then you can also just leave your luggage at the storage counter. Whether for a couple of hours or days at a time, the process is done in a flash. And, unlike coin lockers, you know your luggage will be accepted regardless of size. (Within reason that is! ) No advance reservation is required, so don't let any time go to waste while you are weighed down with luggage.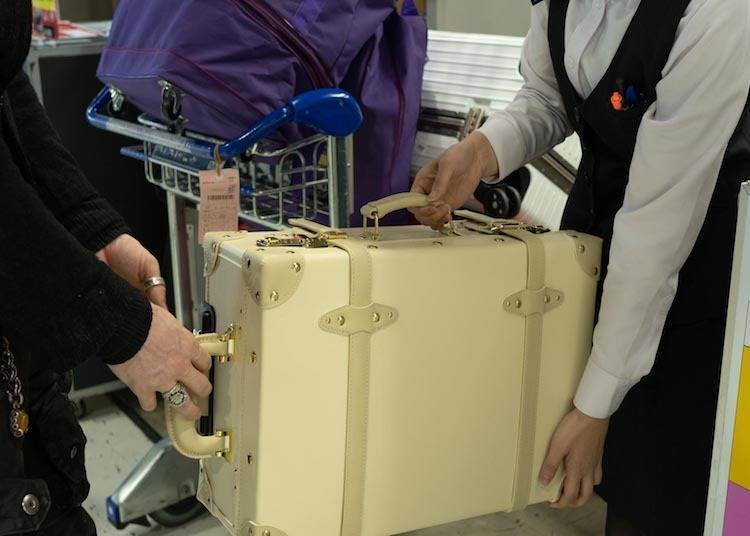 The Art of Airport Services 4:
Feel at Ease with the Fragile Container Service and Don't Forget to Wrap Up Your Luggage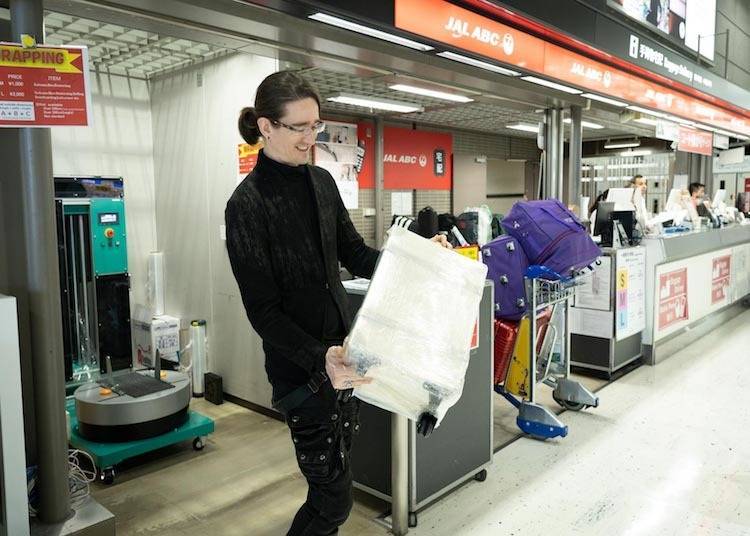 So, you've been shopping. Maybe your credit card is starting to complain and there is no way everything is going in your case. Maybe you have a couple of pieces of luggage that would be pretty pricy to check in separately. Or maybe you just don't want to risk scratching your bag. Well, JAL ABC is once again to the rescue!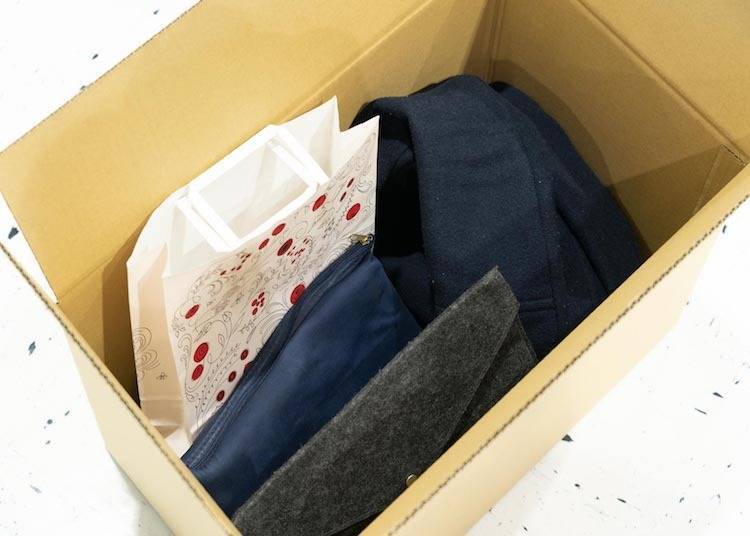 The surprisingly spacious boxes!
You can buy "Fragile Container" cardboard boxes at the counter, as well as packing, tape, and everything you need to get the box safely closed. Once done, you can check the cardboard box as a single piece of luggage. This can save a lot of money and bring peace as you don't need to worry about luggage that might otherwise be damaged in transit.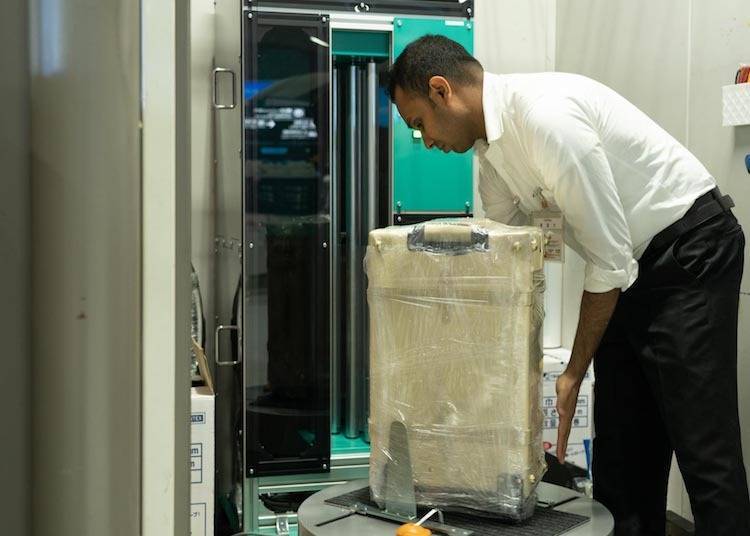 On that note, if you do have a prized piece of luggage, the JAL ABC Counter at Narita International Airport Terminal 2 Departures has an amazing wrapping service that will ensure it's well protected. Spinning at every angle, your case will be completely wrapped in plastic—perfect for protecting it from rain and scratches. The whole process takes just minutes.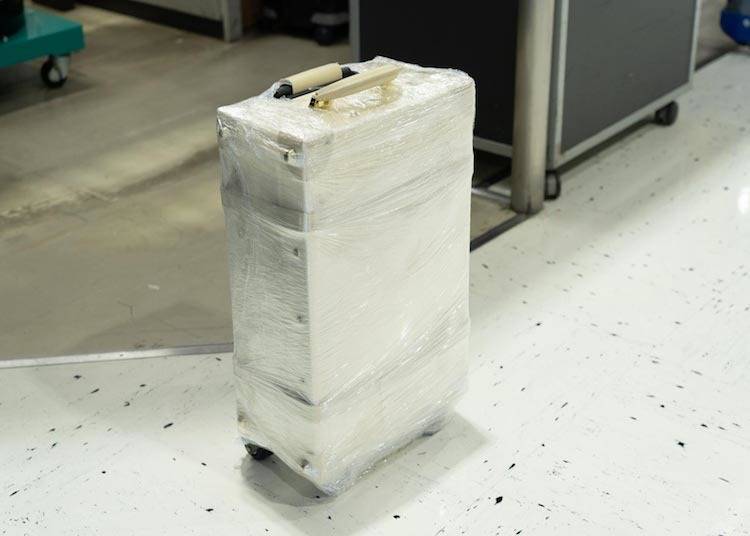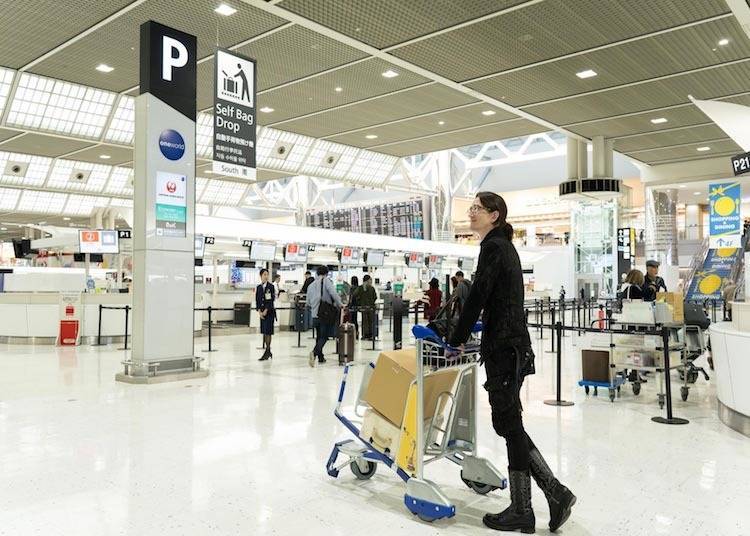 For more information on all the services outlined here, be sure to check out the links below. Take your travel from merely convenient to a pleasure and start navigating the airport like a pro today!

To help you get started we have a great discount code for every reader. Simply mention the code "9029" to the staff at the JAL ABC Counter and enjoy a 100-yen discount per item on luggage delivery, 5% off luggage storage, 5% off data usage on Wi-Fi rental, and 5% off SIM cards (valid until 31 March, 2022).
*This information is from the time of this article's publication.
*Prices and options mentioned are subject to change.
*Unless stated otherwise, all prices include tax.