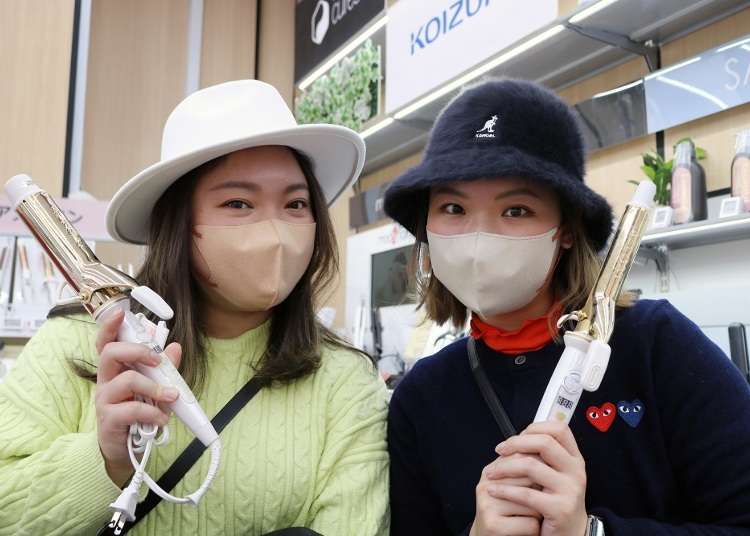 BicCamera Namba is a must-visit when searching for home electronics in Osaka! It's conveniently accessible from both Osaka Metro's Namba and Nipponbashi stations. The store is a must-visit for foreign tourists, offering a diverse range of products, including electronics, cosmetics, alcohol, and more! After the easing of Japan's travel restrictions in October 2022, the shop has seen an influx of visitors from abroad.

Curious to see what people are buying after visiting Japan for the first time in a while, we've decided to take a trip and get some first-hand accounts!
Perks of Shopping at BicCamera Namba!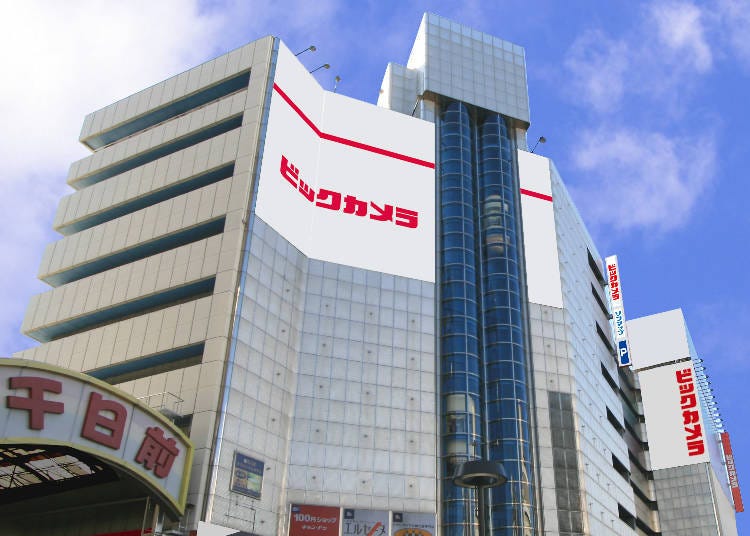 BicCamera Namba is often visited by tourists because of its convenient location near tourist attractions and hotels. Another contributor to the store's popularity is its tax-free counter and staff who can speak multiple languages, including English and Chinese. The low prices and hassle-free shopping experiences make it a favorite among repeat customers.

Since the easing of Japan's border restrictions in October 2022, the store has seen an increase in visitors from Taiwan and South Korea . The store tends to be busiest during the opening hours and late in the evening after 7 p.m. While the store has seen a decrease in large groups of tourists arriving by bus, it is not uncommon for foreign tourists to visit in a group after 7 p.m. during their evening shopping time as part of a tour.
Liquid Bandages Rarely Found Abroad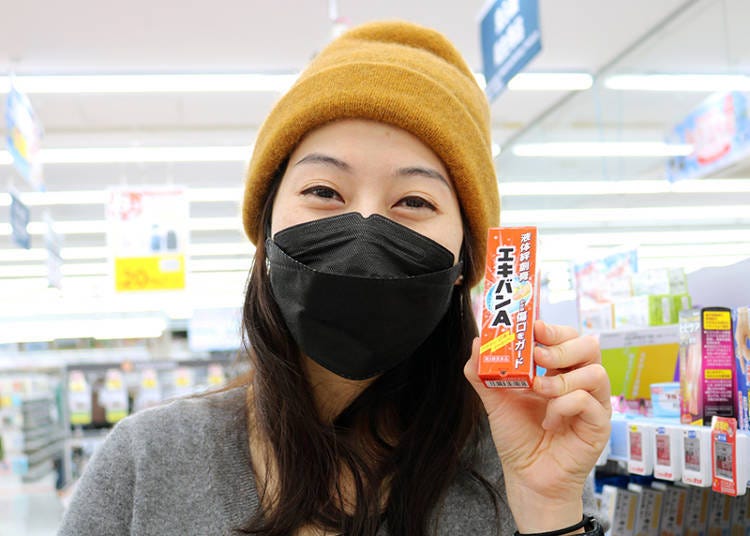 We first interviewed a woman in her 30s from New Zealand, who was in the pharmacy area on the third floor. "I came here to look for rice cookers and beauty products," she said, holding a liquid bandage in her hand.

"I was also searching for this," she added. "These aren't sold where I'm from. A lot of people are allergic to bandages, but this liquid bandage is easy to apply and use."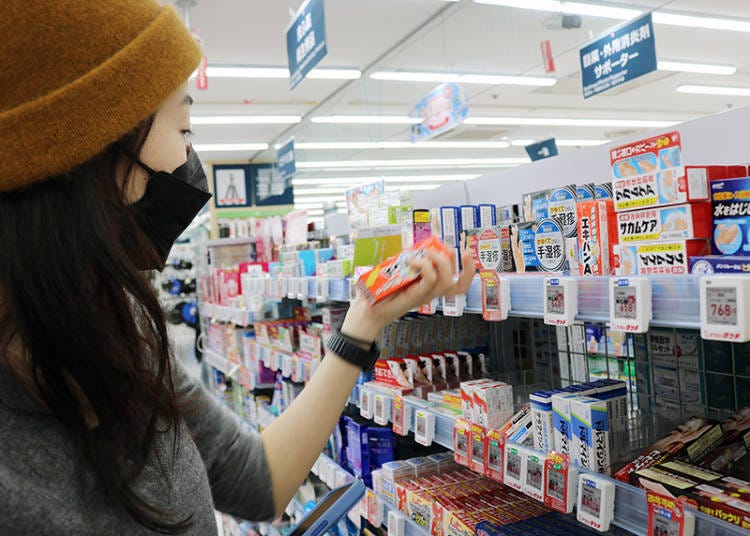 Although liquid bandages come in handy, it's unfortunately not sold where she lives. While intently comparing several different packages, she told us, "I use Google Translate to translate the text on the packages and compare them like this." She found the store through the Internet, sharing, "BicCamera is very famous and inexpensive. They have coupons, adding to the bargain prices."
Instax Film Perfect for Preserving Memories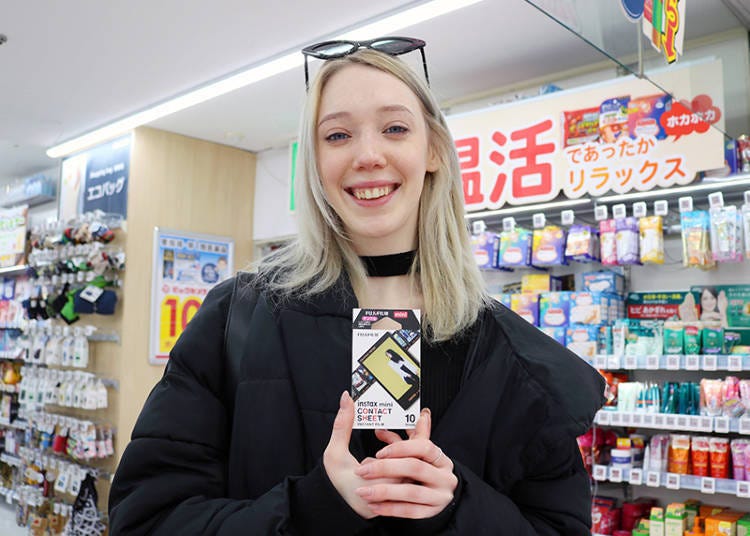 Next, we spoke to a teenager from Ukraine who purchased film for her "instax mini" instant camera on the third floor. "I came here as a tourist and wanted to snap lots of pictures," she shares. "I already have an instant camera, so I came here today to buy more film." Instant cameras are popular among young Japanese people for their sentimental, old-school feel. They're also sold abroad, particularly popular in Korea, Taiwan, and China.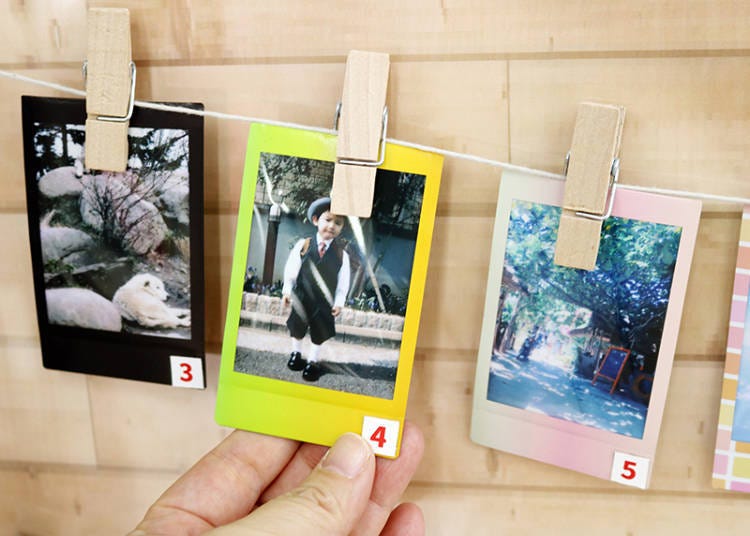 As for why she chose the store: "I heard it was a huge store, and I came expecting to find a lot of items. I felt comfortable shopping lots. There are so many things to choose from, I'm sure I'll end up buying too much." The store even has a section with sample film finishes, so you can compare different designs while making your selection.
A Curling Iron You Won't Regret Trying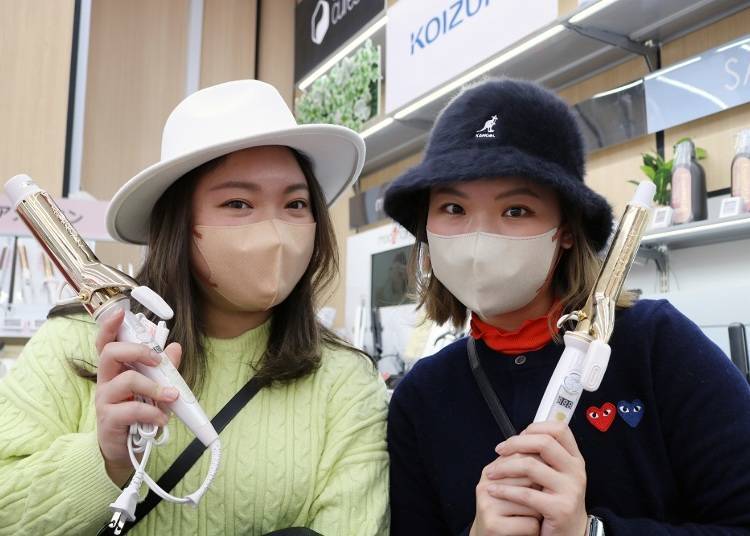 A couple of sisters in their 20s from Hong Kong were in the beauty appliance section on the first floor, looking for a curling iron. "We found this item at the hotel where we stayed and liked it so much that we came here to look for it!" they told us. The reason that they chose BicCamera Namba was that they had a discount coupon. The combination of tax-free prices and a coupon made for a great deal!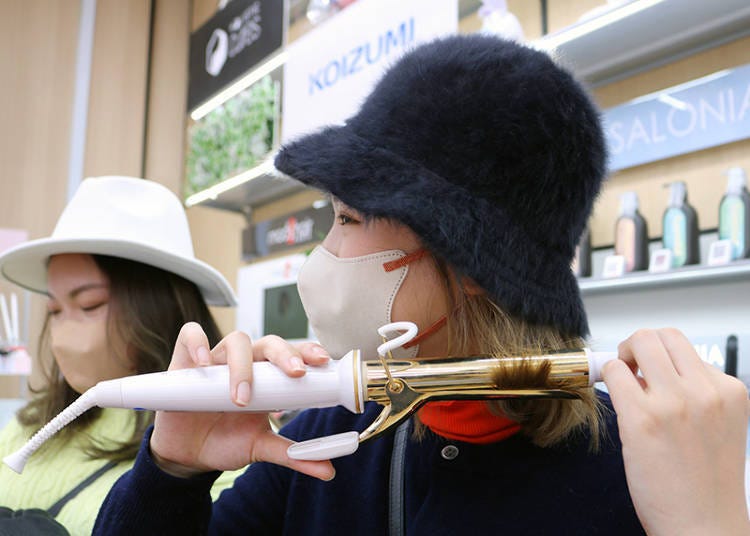 "The SALONIA brand is well-known in Hong Kong. I love this curler because it goes through my hair so smoothly and doesn't get stuck," they said. "We went sightseeing in Kanazawa and Kyoto to enjoy the beautiful scenery, and to Osaka for a great shopping experience!" they happily shared.
Unexpected Items Popular Among Foreign Visitors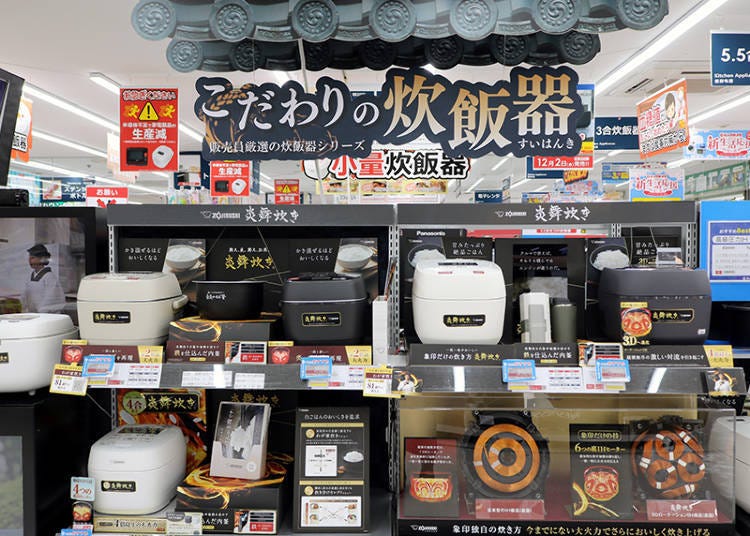 BicCamera Namba currently has many visitors from Taiwan and Korea. We asked the staff what items are popular among foreign tourists. A regular seller is the rice cooker on the fifth floor. These were popular even before Covid-19, and it's not unusual for customers to purchase two or three. Currently, it seems to be especially popular among tourists from Taiwan, where the Japanese model can be used.

"One sho (approx. 1.8 liters) rice cookers are popular among our foreign customers. Rather than just one being super popular, it seems rice cookers from all manufacturers sell pretty evenly," comments the sales floor staff.

Many people come with their families to buy the more expensive models.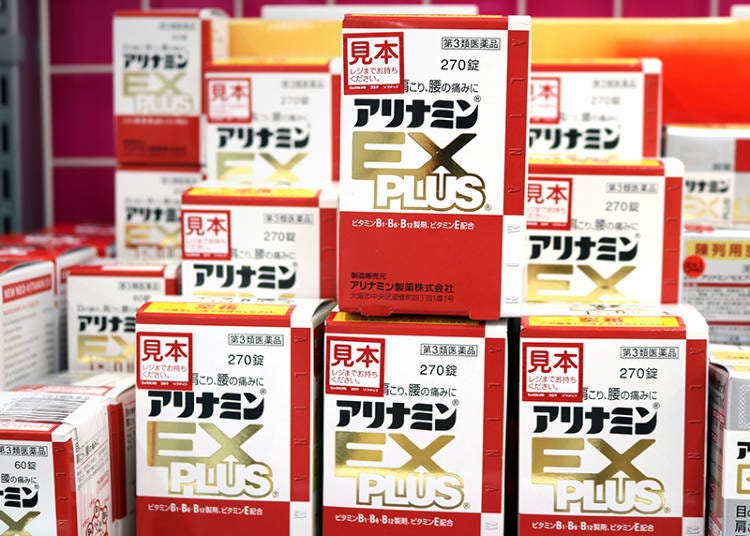 Additionally, Alinamin EX Plus (270 tablets, retail price 5,998 yen), sold at the pharmacy area on the third floor, has been a continuously popular product for the past three years. Mainly purchased by tourists from China, Vietnam, and Southeast Asia, it's said to be effective in reducing eye, shoulder, back, and muscle pain.

"We get about five to ten purchases per person," the sales representative shares. In addition to being a tax-free item, a five percent tax-free coupon is also available. This is a reliable product made in Japan, popular for its reasonable price.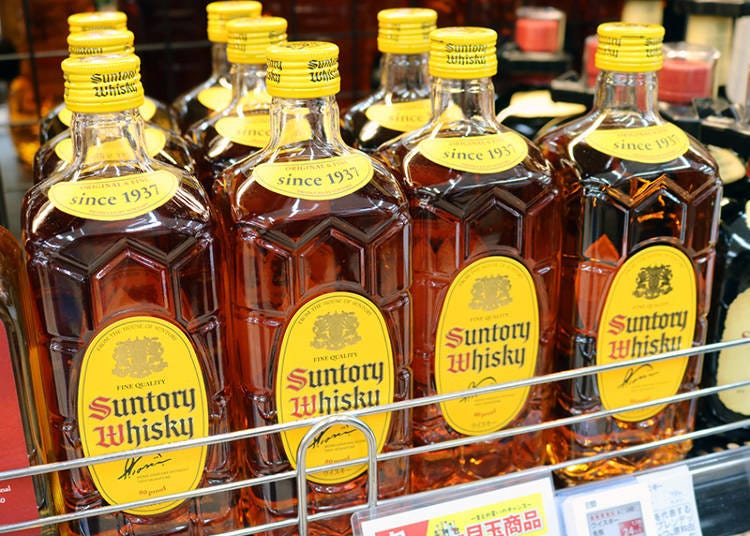 Alcoholic beverages are popular due to the weakened yen. Since entering Japan has become easier, demands have been slowly increasing.

"Dassai is a Japanese sake that used to be very popular among Chinese customers, but that has changed," the sales clerk explains, presenting us with a bottle of Suntory Kakubin Whisky (700 ml, retail price 1,320 yen). The average customer buys three to four bottles as a souvenir, and sometimes as many as six. Expensive whiskies such as Ballantine's 30-Year-Old (retail price 42,980 yen) are also popular.

The store has free Wi-Fi and tax-free counters. This makes it convenient for bulk purchases, which many customers tend to do. Its superb location attracts many foreign tourists looking for souvenirs. BicCamera Namba has a wide range of products besides home electronics. Medicines and alcohol are also popular. Here you might just discover new gems or bargain deals!
The Live Japan Special Tax-Free Coupon
BicCamera is a popular choice for foreign tourists due to its tax-free services and special coupons—offering a variety of discounts!

First is the Tax-Free Discount Coupon , available at all BicCamera stores nationwide. For tax-free checkout, this coupon offers an additional 3% to 7% off of eligible cameras, watches, home appliances, medical supplies, cosmetics, sake, and more. (Some items may not be eligible for discounts.)

Please present the following image at checkout.
*To qualify for tax-free prices, the amount of goods purchased at one store must total to at least 5,000 yen on the day of purchase.
ビックカメラなんば店

Address

2-10-1, Sennichimae, Chuo-ku, Osaka 542-0074

Phone Number

06-6634-1111

Hours: 10:00 a.m. – 9:00 p.m.
Closed: Open daily
*This information is from the time of this article's publication.
*Prices and options mentioned are subject to change.
*Unless stated otherwise, all prices include tax.