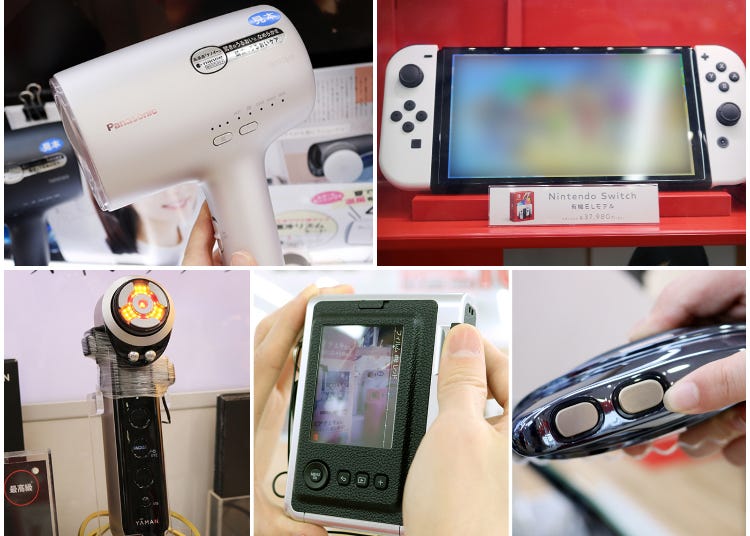 Electrical appliances are a popular souvenir option in Japan! The BicCamera Namba Store is ideal for foreign visitors looking to buy the coolest gear in Osaka. The store has received great reviews for its convenience and proximity to the trendy Namba and Nipponbashi shopping districts in Osaka.

It also has tax-free counters and staff that offer guidance in multiple languages, mainly English and Chinese. Here we will introduce some of the latest popular items at this store!

At the end of the article, we have also included information on tax-free coupons for foreign tourists—making shopping at BicCamera even more of a bargain! Some items are available at a very reasonable price, offering an additional ten percent discount on top of tax-free prices. Get your hands on popular items in Japan for a steal!
Popular electrical appliances at BicCamera Namba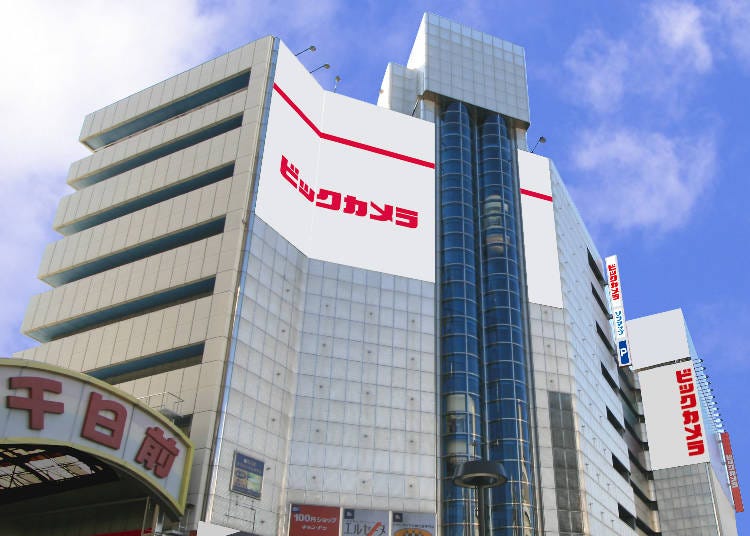 The first items on the list are beauty appliances found on the store's first floor. Here you will find a selection of high-quality items made in Japan!

Japanese beauty appliances such as EMS (short for Electrical Muscle Stimulation; applying electrical stimulation to muscles to strengthen them) are popular among foreign tourists because of their high functionality and many color variations. As colors come in limited-edition shades, it's perfect for those searching for unique appliances!
Recommendation No. 1: Ion Hair Dryer that moisturizes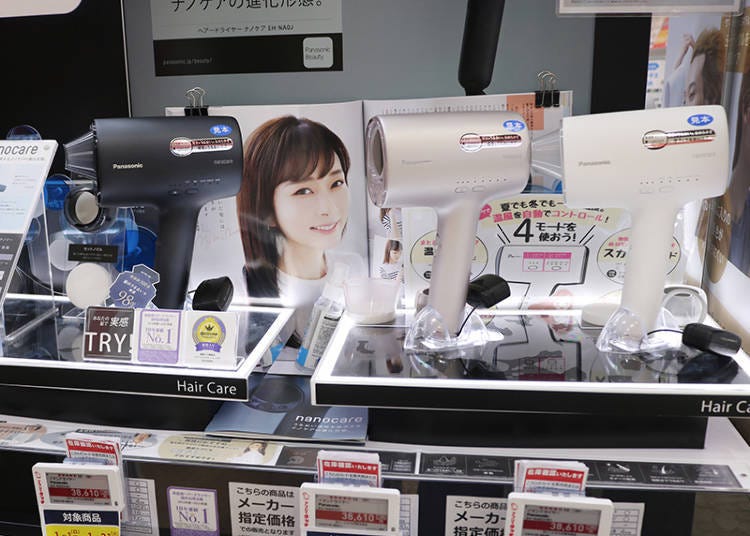 The most popular product at BicCamera is the Ion Hair Dryer, Nanocare EH-NA0J (Panasonic, retail price 38,610 yen). It has nanoe, a moisture-retaining air-purifying system that generates more moisture than normal ions. The Ion Hair Dryer is excellent for moisturizing the skin and hair while reducing dryness and preventing irritation. It also keeps hair color from fading and improves hair quality. The dryer comes in three colors: deep navy, lavender pink, and warm white.
What's more, the Nanocare dryer has improved fan static efficiency and has the greatest air volume out of all its products—drying your hair both quickly and with ease. It also comes with a narrow, quick-drying nozzle for your roots. This allows you to dry voluminous hair without any hassle!

Another secret to the dryer's popularity is that it's compact, easy to hold, and moisturizes your hair while drying it quickly. However, the voltage is compatible with Japanese sockets, so you may not be able to use it in some countries.

Overseas models of the same Nanocare series are available, so please ask store staff about your options! This item is tax-free only, and other discounts are not available.
Recommendation No. 2: High-frequency and powerful RF Face Massager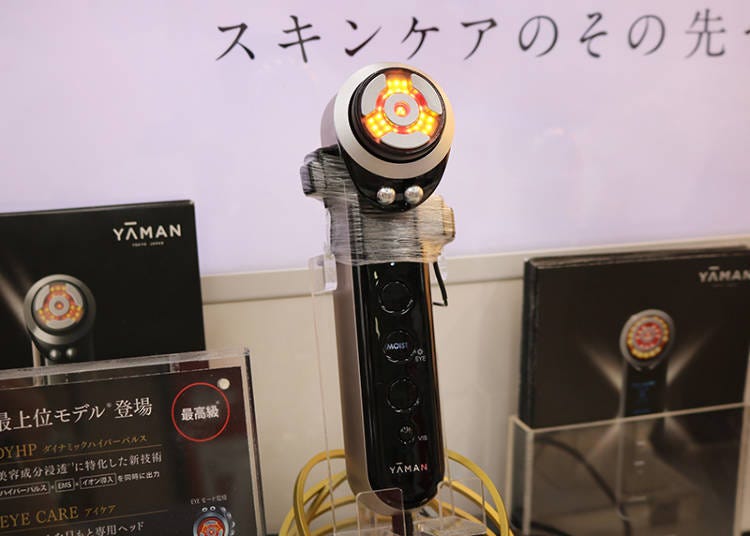 Our second recommendation is the RF face massager, Photo PLUS Prestige SS (YA-MAN, retail price 165,000 yen). This is a top-of-the-line model from YA-MAN's face massager series. It stimulates muscles using EMS. By directly stimulating the muscles, the massager is effective in preventing sagging. It's a powerful product perfect for busy women who want to take care of their skin in an efficient manner!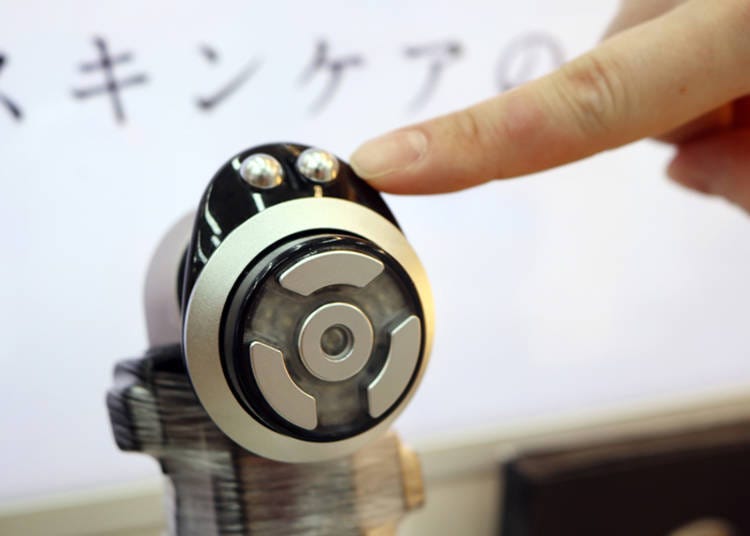 Another reason for its popularity is that it's equipped with an interchangeable head for the eye area, which can be especially prone to wrinkles and aging. In addition, the double effects of RF (radio frequency) and ions absorb the grime in pores, making it easier for skin to absorb lotion and prevent dryness—one of the leading causes of sagging.

This tax-free item offers an additional 5% discount when using cashless payment methods or 7% off with a tax-free coupon. With the original price being high, these discounts are quite the deal! Foreign tourists often buy the massager as a souvenir because it's such a bargain!
Recommendation No. 3: Highly effective electric facelift machine with EMS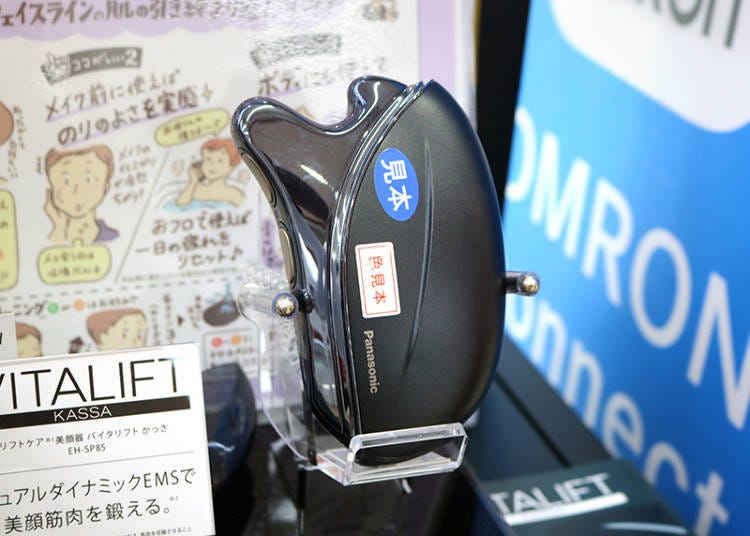 Third on the list is the facelift machine, Vitalift Kassa EH-SP85 (Panasonic, retail price 33,660 yen). "Kassa" is a beauty treatment that originated in China about 2,500 years ago, in which pressure is applied to the skin by rubbing it with a plate to improve lymph and blood flow. Various types of plates are sold, but this product offers a kassa-shaped plate with the added function of a face massager.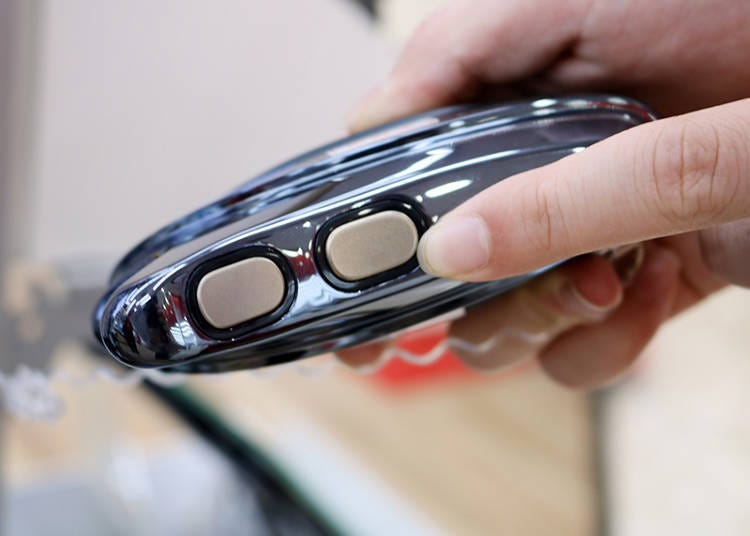 Originally, the Vitalift Kassa EH-SP85 only came with a warming function, but now it's further equipped with EMS! It's popular for its effectiveness in tightening the skin around the jaw and improving makeup application even after one use.

What's more, it's waterproof and can be used on both the face and body. A separate power plug adapter may be required for each country or region outside Japan. This product is tax-free only and not eligible for other discounts.
Recommendation No. 4: Multifunctional instant camera for sentimental photos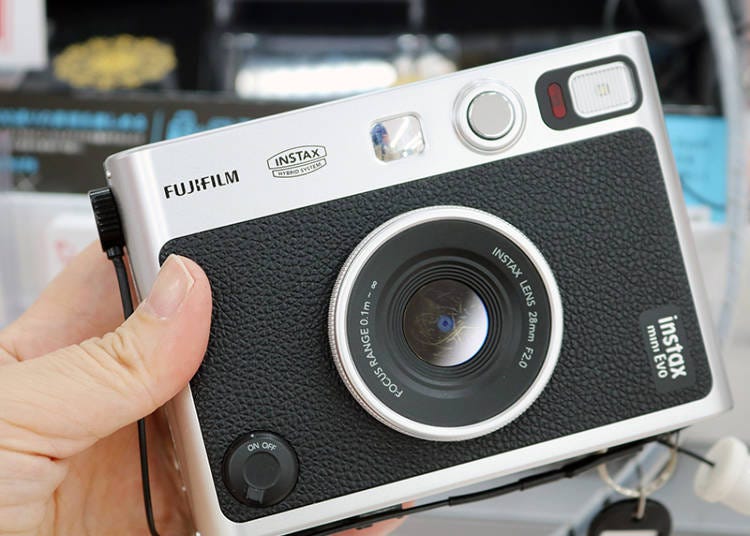 The next stop is the sales floor on the third floor! In addition to cameras and watches, this floor has medicine and glasses/contact lenses.

Our third-floor recommendation is the instant camera instax mini Evo BLACK (Fujifilm, retail price 25,800 yen). Instant cameras are popular in Japan, especially among young people, for their ability to take retro and sentimental photos. Instant cameras are also popular in countries such as Korea and Vietnam!

The instax mini Evo Black features a classic camera-like design and the ability to enjoy 100 different photographic expressions by combining colors and lens effects. There is a small mirror on the front for selfies, which is convenient for taking pictures with friends.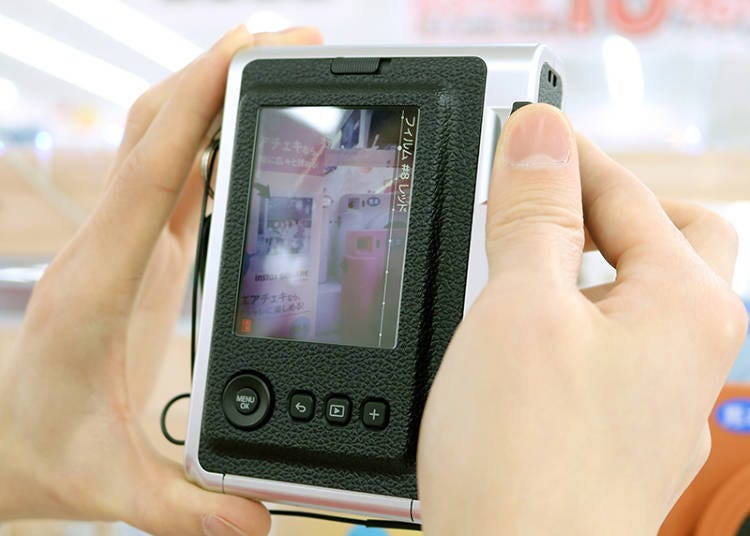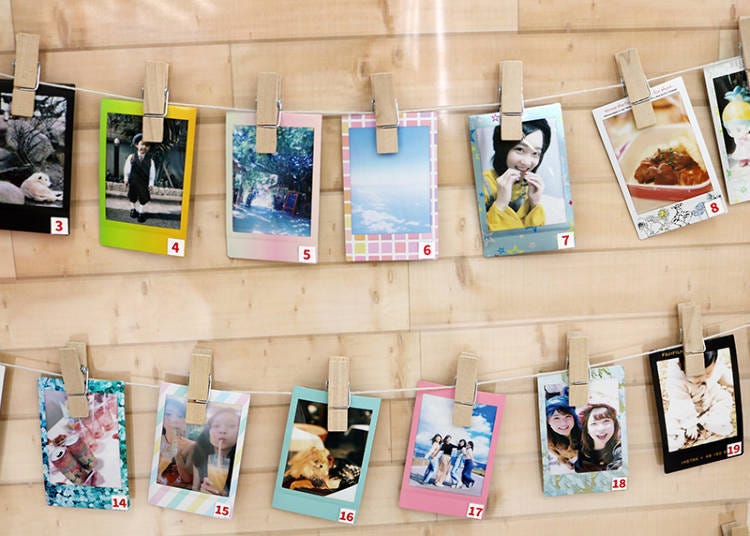 Moreover, the camera comes with Wi-Fi—which is great for sharing photos on your socials and printing images taken with a smartphone. It's compatible with micro-SD cards, so data can be shared with smartphones. When it comes to film, you can choose from 21 types!

The unique frame designs, including those in various colors and characters, create a perfect photo! The tax-free camera is eligible for either a five percent discount when using various cashless payment methods or a seven percent discount using a tax-free coupon.
Recommendation No. 5: A hugely popular game console with many popular titles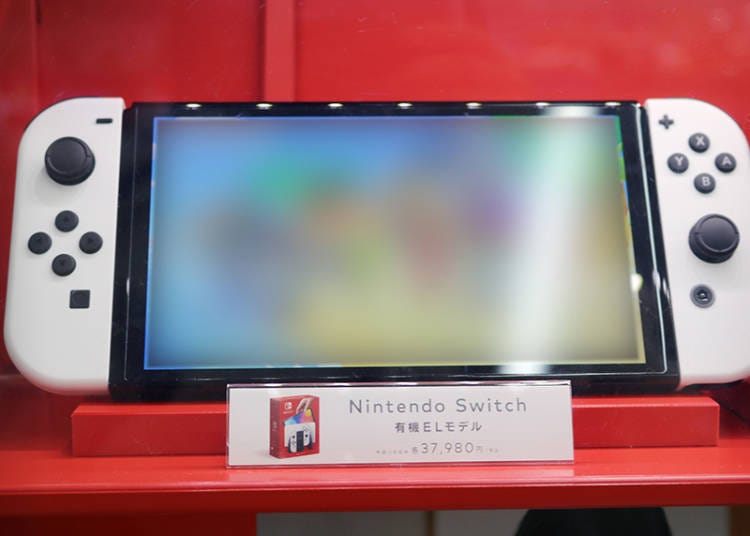 Lastly, we will introduce some popular items on the seventh floor, which sells toys and games. The fifth item we recommend is the Nintendo Switch (OLED model) (Nintendo, retail price 37,980 yen), a well-known and popular game console!

This game console is popular overseas as it supports multiple languages and can be used without worrying about voltage. The OLED model, which has a larger screen and better picture quality than the regular model, is said to be the most popular. Many foreign tourists come to Japan looking for an OLED Switch!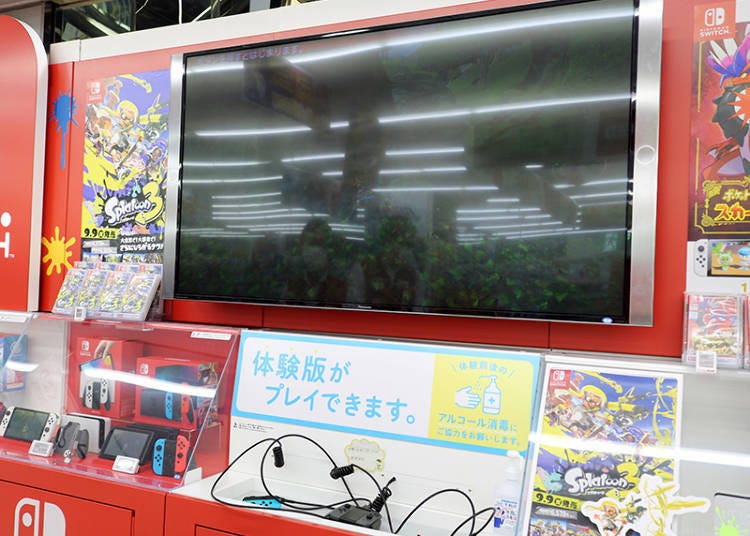 Nintendo offers some of the world's most popular game series, such as Super Mario and Pokemon! The store's sales area has a game experience corner, and many families purchase the console and software as a package. Some countries have sales restrictions due to their popularity, so foreign tourists come to look for and purchase consoles in Japan! This item is tax-free only, and other discounts are not available.
Deals Only Available at BicCamera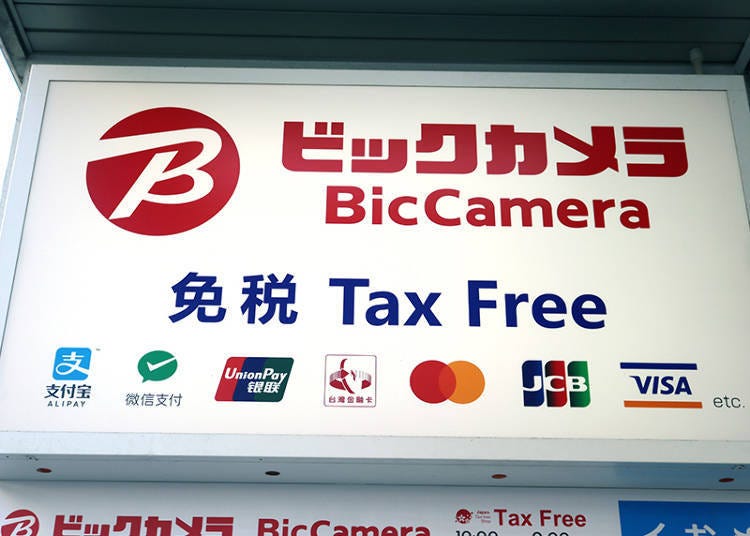 LIVE JAPAN Special Tax-Free Coupon
BicCamera is a popular choice for foreign tourists due to its tax-free services and special coupons—offering a variety of discounts!

First is the Tax-Free Discount Coupon, available at all BicCamera stores nationwide. This coupon offers a 10% tax-free discount and an additional 3% to 7% off of eligible cameras, watches, home appliances, medical supplies, cosmetics, sake, and more. (Some items may not be eligible for discounts.)

Please present the following image at checkout.
Get 7% Off by showing your train pass
The store is currently selling special train passes for foreign visitors to Japan, such as the Kintetsu Rail Pass and Hanshin Tourist Pass, at the first-floor information desk. Show this pass at the time of your purchase to receive a tax-free discount plus an additional 7% off eligible items (purchase price of 5,000 yen or more, excluding tax). (Cannot be combined with other discounts.)
5% Off when using cashless payments
Additionally, there are discounts for using various cashless payment methods, such as Alipay and credit cards (VISA and Mastercard). On top of being tax-free, this gives you up to 5% off on items! Enjoy shopping by combining various discounts that only BicCamera can offer! Please check with the store for details.

The BicCamera Namba store currently attracts many tourists from Taiwan and Korea. There is a convenient tax-free counter for bulk purchases. Free Wi-Fi is available in the store—enabling you to shop while looking at your smartphone! This tourist-friendly store offers a wide selection of items at fantastic prices!
ビックカメラなんば店

Address

2-10-1, Sennichimae, Chuo, Osaka 542-0074

Phone Number

06-6634-1111

・Hours: 10:00 a.m. - 9:00 p.m.
・Closed: Open Daily
Text by: Shigemi Niki
*The information in this article is from 2023. Please check the official website for the latest information.
*This information is from the time of this article's publication.
*Prices and options mentioned are subject to change.
*Unless stated otherwise, all prices include tax.