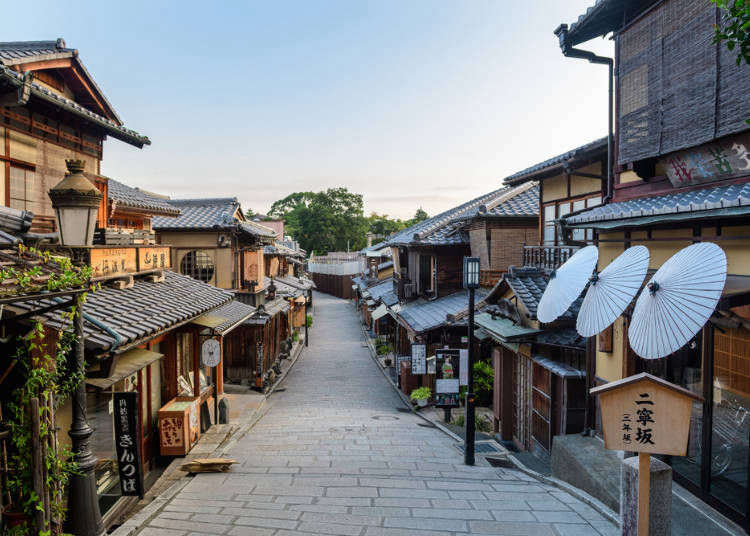 Kyoto is the quintessential Japanese experience. The intricate and historical city brims with hidden laneways and secret gems providing an authentic glimpse into Japan's lustrous past.

To help you avoid the tourist traps and get straight to the good stuff, we present our complete first timer's guide to Kyoto, broken down into sightseeing, food, shopping, and hotels. Happy travels!
0 Yen Sightseeing! Top 10 Fun & Free Kyoto Spots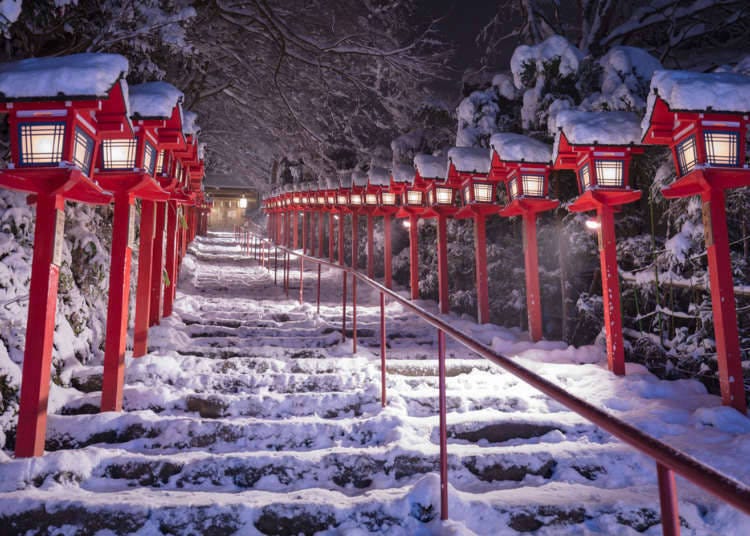 Kyoto is an incredibly popular tourist destination, so tickets, fees, hotels, and transport can often get a little pricey. For those on a tight budget, this probably isn't what you wanted to hear!

However, fear not! One simple solution to balance your budget is by sprinkling your itinerary with free sightseeing spots! Thankfully, the city is bursting with exciting and historical locations that cost nothing to enjoy! Take a look here!
Visiting Kyoto in Winter: Ultimate Guide to Kyoto Weather in Winter and Clothes You Need!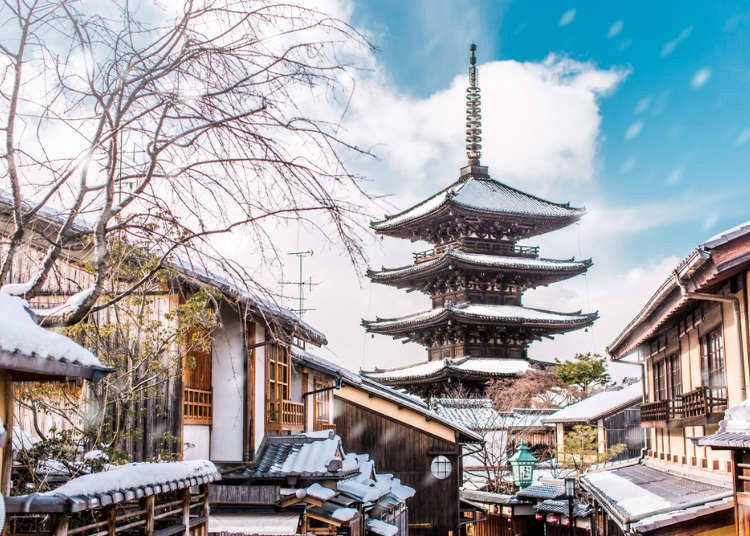 Kyoto in winter is known for its bitter cold, being dubbed by locals as the "deep freeze." While recent years have been milder than usual, the winter air in Kyoto is dry and harsh, making it easy to catch a cold if you don't dress appropriately. If you're planning to spend time in Kyoto over winter, don't start packing until you've read this guide!
One Day in Kyoto: How to See All the Famous Sights in the Most Efficient Manner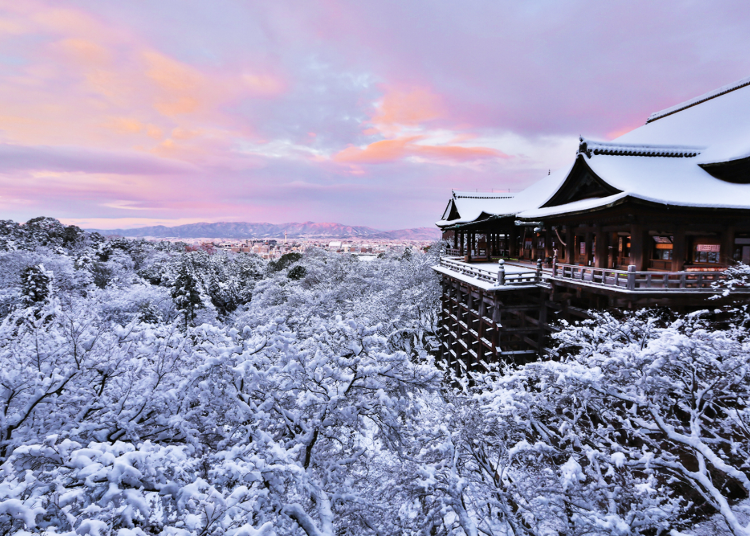 Though a fully comprehensive tour of Kyoto requires at least several days, we understand that most travelers are stretched for time! It's natural to want to see as much as you can as quickly as possible. To help get the most out of the ancient capital in the shortest time, our Kyoto expert has designed an efficient itinerary perfect for busy travelers!
Ultimate Kiyomizudera Temple Guide: Visiting Kyoto's Most Famous Sightseeing Spot!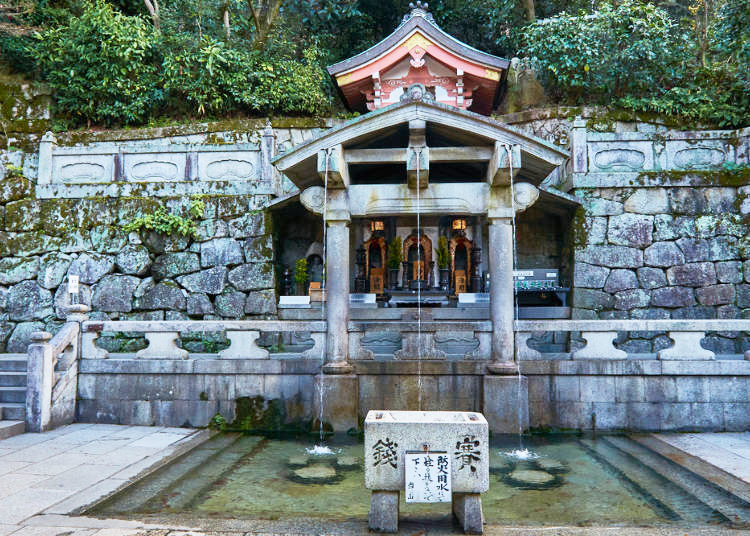 Kiyomizudera is one of Kyoto's most iconic and legendary temples! The ancient grounds, reportedly established in the year 778, is a designated world heritage site drawing in fans from across the globe.

Home to numerous national treasures and cultural assets, Kiyomizudera is packed with highlights. To understand the full historical weight of this sacred site before you go, check out our complete Kiyomizudera Temple guide below!
5 Popular Traditional Kyoto Gift Shops Near the Famous Kiyomizudera Temple!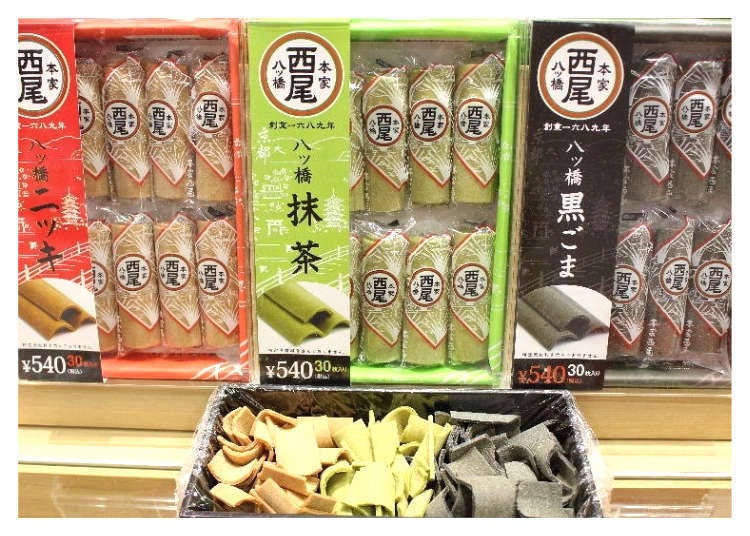 After being blown away by the astonishing Kiyomizudera Temple, take some time to wander the surrounding shopping arcades. These vibrant streets, including Shimizuzaka, San'nei saka, and Ninenzaka, brim with traditional Japanese sweet shops, souvenir stores, cafes, tea houses, and more!

Get to know the dynamic neighborhood of Kiyomizudera Temple and find the ultimate Kyoto souvenir with our guide to gift shops here!
Kyoto Souvenirs: 5 Popular Souvenir Shops and Gifts Along Arashiyama Shopping Street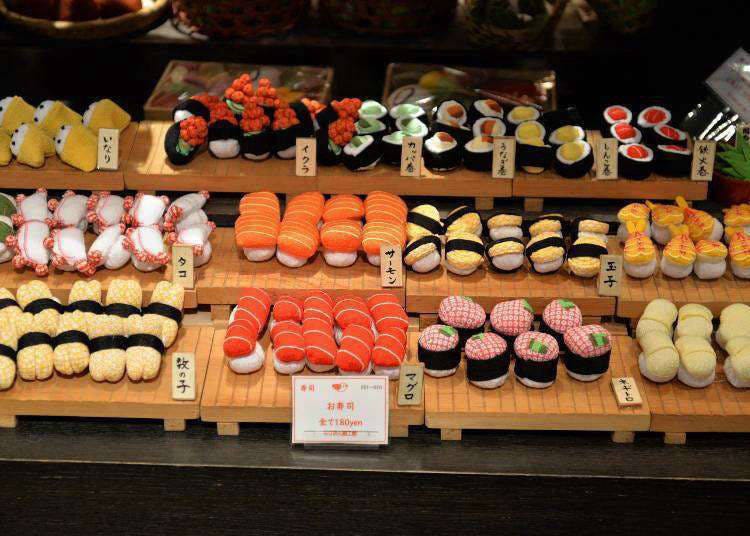 Arashiyama is undoubtedly one of Kyoto's top destinations. To accommodate visitors amazed by the bamboo forest, Togetsu-kyō bridge, or the dozens of shrines and temples, the Arashiyama Shopping Street is jam-packed with thousands of creative and fun shops offering a slice of Kyoto to bring back home!

Sorting through this bounty to find the ultimate Kyoto souvenir can be very time consuming, which is why we have crafted an article introducing rare items found only in Arashiyama! Finish your souvenir shopping in one go with our definitive guide to the Arashiyama Shopping Street here!
3 Kyoto Restaurants with a Cherry Blossom Backdrop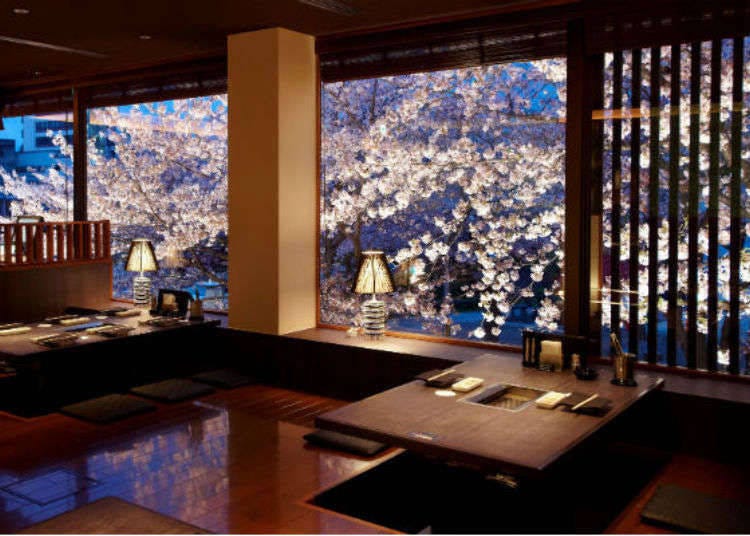 What better way to dine in Kyoto than with a backdrop of blooming cherry blossoms! The natural beauty of these magnificent trees amplifies the city's magical atmosphere, making it one of the most popular times to visit.

Kyoto is full of restaurants offering world-class cuisine accommodated by stunning cherry blossom views. Here we'll let you in on our top picks in the popular Higashiyama-Shijo Kawaramachi area. If you're lucky, you may even score a front-row seat!
Where to Eat in Kyoto: 3 Amazing Kyoto Sushi Shops Serving Meals For $20!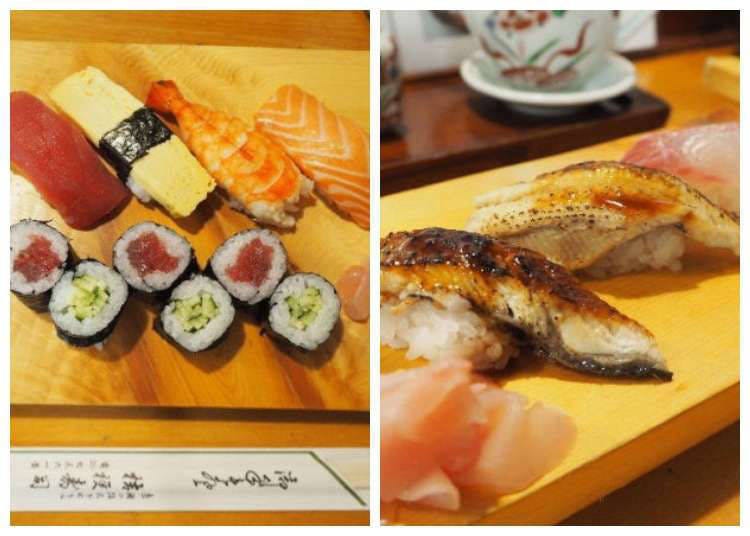 Kyoto sushi has a pricey and intimidating reputation. Indeed, for first-timers, stepping into a darkly-lit, back-alley sushi joint is a nerve-racking gig! However, if you know where to look, you can find delicious Kyoto sushi in welcoming, tourist-friendly restaurants at very reasonable prices! Here are our recommended Kyoto sushi restaurants to get your fix without breaking the bank.
Kyoto Fire Ramen Menbaka: We Try Japan's Crazy Flaming Noodle Show!
Menbaka, a Kyoto ramen shop, is famous for its signature fiery bowl of noodles (seriously it's on FIRE!). Beloved by locals and tourists alike, this eye-catching spectacle has lit up social media!. So, what's the trick behind 'Kyoto fire ramen?' And how does it actually taste? We set out to seek these mouthwatering answers!
5 Best Hotels Near Kyoto Station: Budget-friendly, Perfect for Kyoto Sightseeing!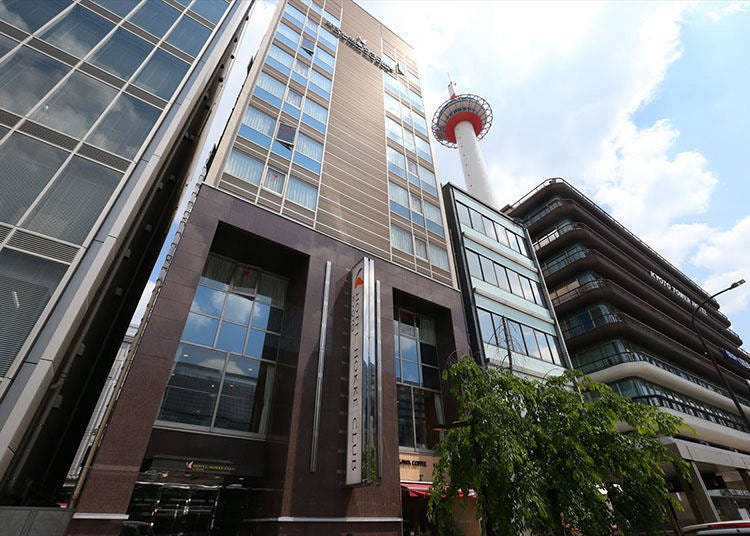 To help pin down the best stay for your Kyoto adventure, we've hand-picked hotels near Kyoto Station with superb access and tourist-friendly guidance. Perfect as a base for exciting day-trips across Kyoto and beyond, each one is clean, affordable, and right next to the station - what more could you want!
The dynamic Kyoto blends the quaint and traditional with a vibrant nightlife and shopping scene. If you want to experience the best of Japan all in one city, Kyoto is where you should spend your time! Prepare to make the most of your trip with our collection of definitive guides to Kyoto and surroundings!
Written by: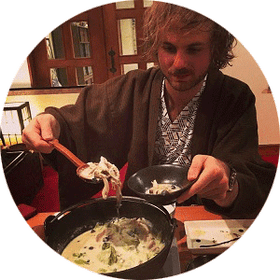 *This information is from the time of this article's publication.
*Prices and options mentioned are subject to change.
*Unless stated otherwise, all prices include tax.