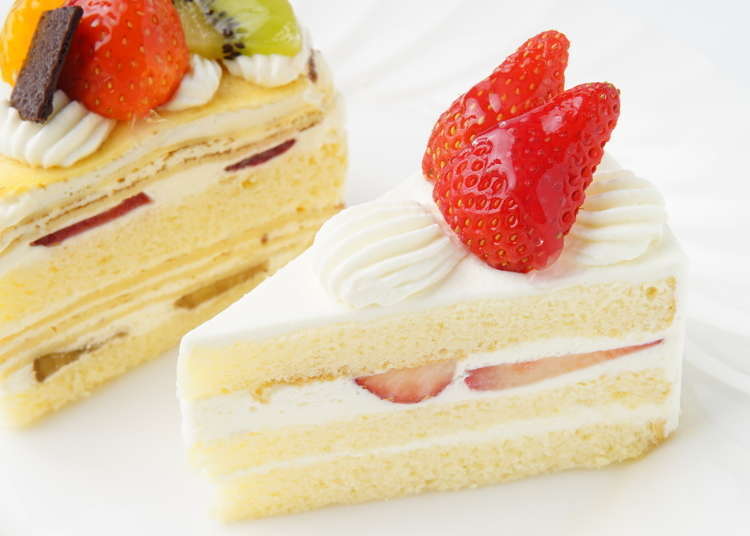 When talking about Japanese sweets, most people have certain things in mind: red bean paste called azuki, or soft, white rice cakes called mochi? Certainly, these are authentic Japanese sweets – but what if we told you that there are a variety of pastries and cakes that actually originated in Japan?

The roots are overseas, but the birthplace is Japan – this goes for quite a lot of unique dessert creations that Japan has to offer, recreated with a unique and modern touch. Japanese shortcake, Pudding a la Mode, fresh cream chocolate, Mille Crêpes, and coffee jelly. As the names of these treats already suggest, their roots lie outside of Japan - but you might be surprised what Japanese patissiers have turned them into!
Japanese Short Cake – The Roots Lie in America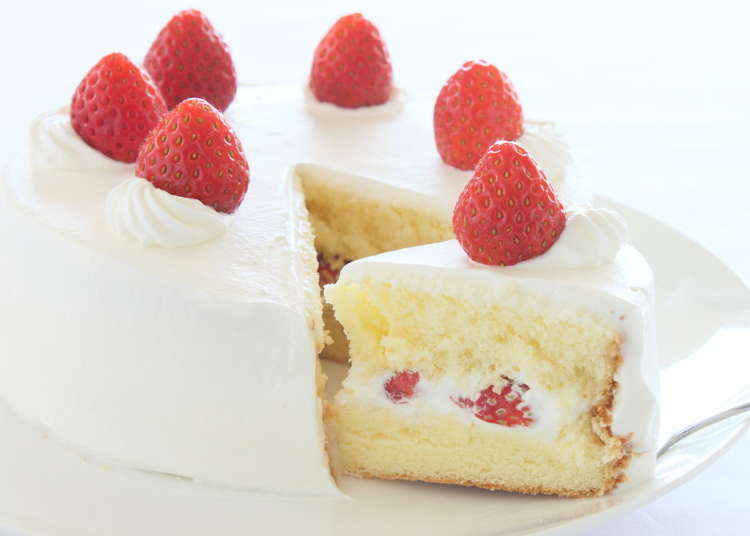 The first dessert on our list is one that is enjoyed all over the world. The Japanese shortcake, however, is only made out of layers of sponge cake and whipped cream in between.

Originally, this recipe came from America. Whipped cream and strawberries in between thick layers of biscuit was the original shortcake way before coming to Japan. It is unclear, however, when this recipe was adapted to become the Japanese shortcake that is being sold all over the country today.

In the Taisho era, the long-established Fujiya likely was the first pastry shop who started replacing the biscuits with sponge cake but the details of the how and when are unclear to this very day. Shortcake is said to be the most beloved sweet of the Japanese people – despite or because its history is shrouded in mystery.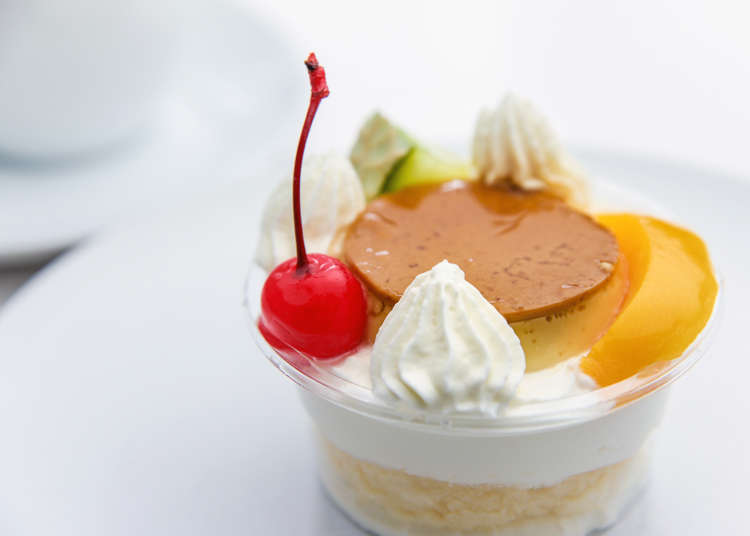 Pudding a la Mode is a classic in family restaurants and coffee shops. Pudding itself is, of course, not inherently Japanese, but the fashion of arranging various different fruits around a delicate serving of pudding was first done in Japan.

"A la mode" is a French term that basically means "after the latest fashion" in English, describing something stylish and sophisticated. The Pudding a la Mode was first served in "The Café" in Yokohama.

The wives of US Navy officers stationed in Yokohama were regulars of said café and to cater to their tastes, pudding was served with ice cream and canned fruits on the side – thus the Pudding a la Mode was born.
Address

Naka-ku Yamashita-cho 10, Yokohama, Kanagawa, 231-8520
View Map

Nearest Station

Motomachi-Chukagai Station (Minatomirai Line)
6 minutes on foot


Vacancy search, reservation

from

17,000JPY

1room, 2adults

Check with our partner site as the latest rates, rate details, and guest room requirements may vary.
Fresh Cream Chocolate – The Chocolate Delight from Kanagawa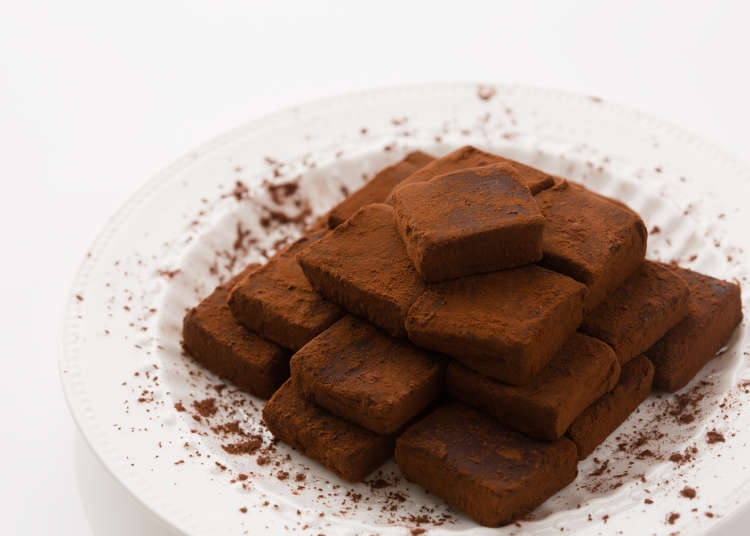 As the name suggests, this delicious dessert is made by kneading fresh cream and liquor into a chocolate dough, creating an extremely soft texture. Originally, chocolate is from Mesoamerica, while today's largest chocolate production area is Europe. Fresh cream chocolate, or "nama-choco," is a Japanese original, however.

You might be surprised to hear that this amazing treat has a relatively short history. Fresh cream chocolate only dates back to 1988 when it was created by the owner and head chef of a pastry shop called Sils Maria in Kanagawa Prefecture. All the nama-choco that is enjoyed today goes back to Sils Maria.

In the 80s, fresh cream pies were extremely popular, which is why Sils Maria's chef sought to incorporate fresh cream into chocolate as well. Then, in 1993, the sweets giant Meiji first released a seasonal sweet called Meltykiss, causing a nationwide fresh chocolate boom throughout Japan by becoming an instant hit.
Mille Crêpes – A Modern Take on Classic French Conquers Japan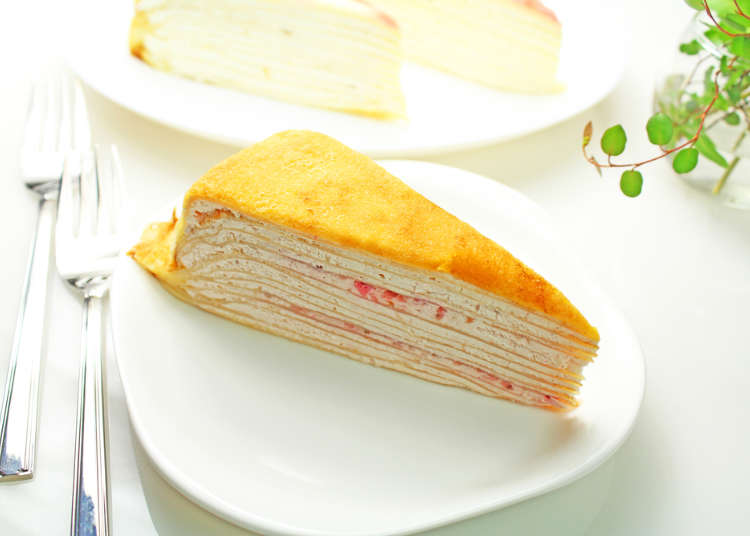 Mille literally means "a thousand" in French, which is quite a fitting name for this delicious cake – soft whipped cream is spread between layers upon layers of thin, fluffy crêpes, every bite melting on your tongue!

The birthplace of Mille Crêpes is either a café called Ruelle de Derrier in Mishi-Azabu, or Café PaperMoon in Minami-Azabu – it's not quite clear which shop served the thousand crêpe cake first. The one responsible for the cake's massive success, however, was the café chain Doutor, which started selling Mille Crêpes in their franchise stores all over Japan, with permission from Ruelle de Derrier, triggering a nationwide craze.

Sometimes, the Japanese name is believed to come from "milk crêpes", due to the phonetic similarity. To be fair, it's not exactly a thousand thin pancakes layered in the cake but rather around twenty…

A lot of visitors from abroad try Mille Crêpes for the first time in Japan – and their feedback tends to be overwhelmingly positive! A lot of people post images of the sweet treat on social networks, commenting about its amazing taste.
Coffee Jelly – A Japanese Original Bringing Harmony to Sweet and Bitter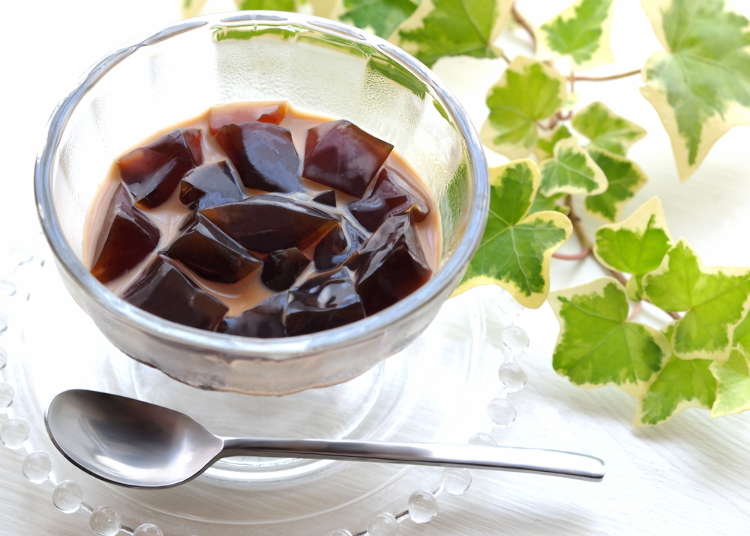 Again, both jelly and coffee are of course not inherently Japanese but this unique combination of the two of them sure is! It dates back to the Taisho era, to the 3rd of April in 1914 to be perfectly precise, when a recipe for coffee jelly was published in a newspaper.

The first one to actually sell coffee jelly as a dessert was Coffee Shop Mikado. Located in Karuizawa, the café sold the delicacy as a summer-only special under the motto of "eatable coffee," turning it into an instant success.
*This information is from the time of this article's publication.
*Prices and options mentioned are subject to change.
*Unless stated otherwise, all prices include tax.