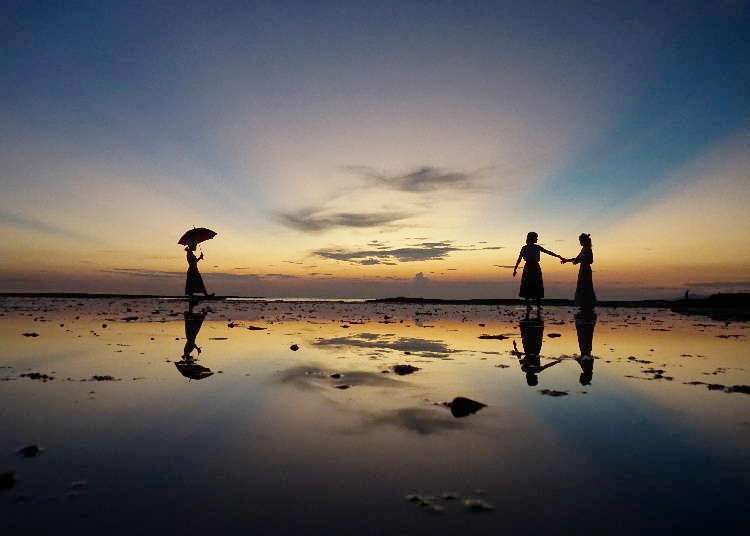 Beautiful natural sights cover Japan's midwestern region of Kansai. From stunning beaches, boundless mountains, and tranquil lakes, Kansai's rich cultural heritage and luscious nature makes for the ultimate off-road Japan adventure. Here are 10 of LIVE Japan's articles showcasing the best of this remarkable region!
From Secretive to Spectacular: 7 Inspirational Areas in Japan's West for an Otherworldly Experience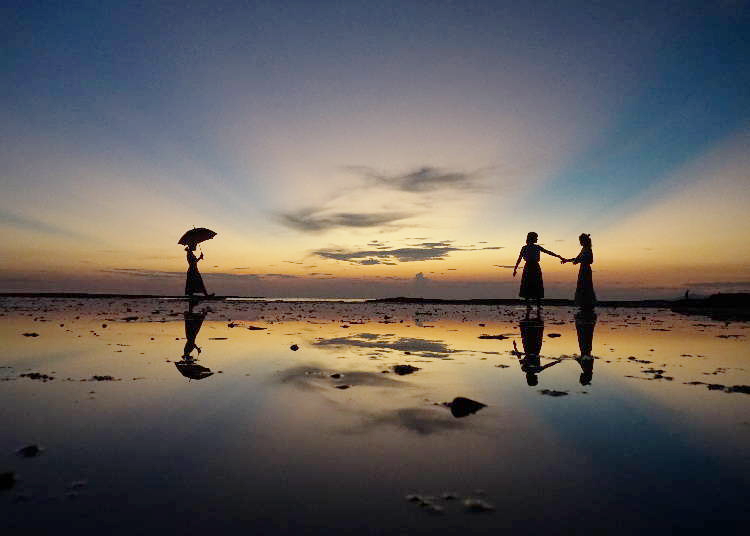 Kansai brims with lush nature, making a quick beach getaway, hiking escapade, or lakeside break a breeze. Best of all, with vivid foliage in autumn, lush green in summer, and even snow in winter, the scenery is given a fresh look every few months!

Here's a list of seven otherworldly views you can catch in Kansai, from standard sightseeing spots to the region's best kept secrets!
Incredible Views of the Sea of Japan! Visit an Idyllic Kyoto Fishing Village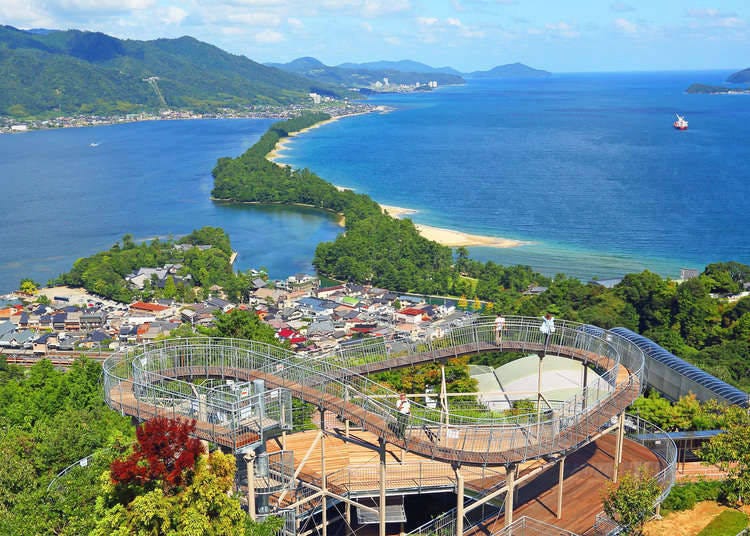 The northern Sea of Japan side of Kyoto Prefecture is celebrated for its rich culinary culture spawned from a staggering variety of produce and fresh fish.

Often overlooked by tourists, Ine's hidden town boasts over 230 traditional homes sitting right along the ocean. Considered one of the most beautiful villages in Japan, Ine offers insight into the role of fishing throughout Japanese history. Embark on a virtual journey through this remarkable township below!
Osaka Winter Trip: 10 Magical Views in Central Japan You Won't Believe!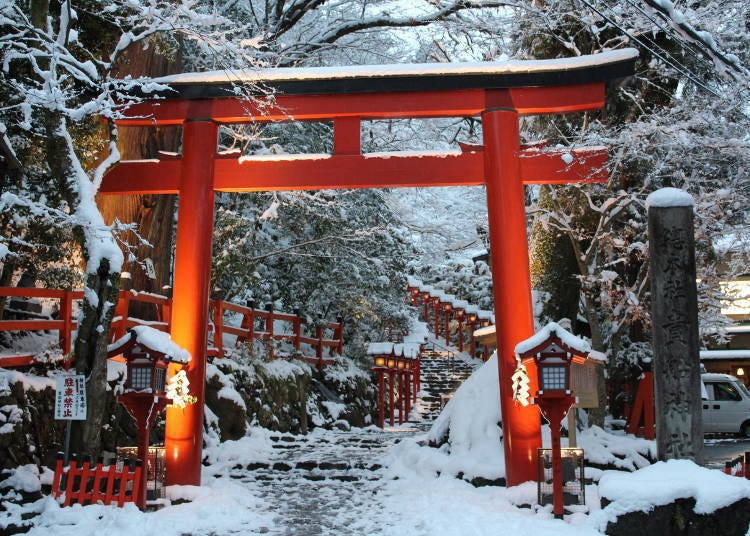 While extremely chilly, some of Kansai's best views come out during winter! The sharp contrast between the bright red paint of torii temple gates and the pure whiteness of fallen snow makes for marvelous photography!

If you're on the hunt for wintery sights like these, look no further! We present a list of 10 winter spots in Kansai you don't want to miss - if you can bear the cold!
Sagano Romantic Train: Breathtaking Kyoto Views Through a Natural Paradise!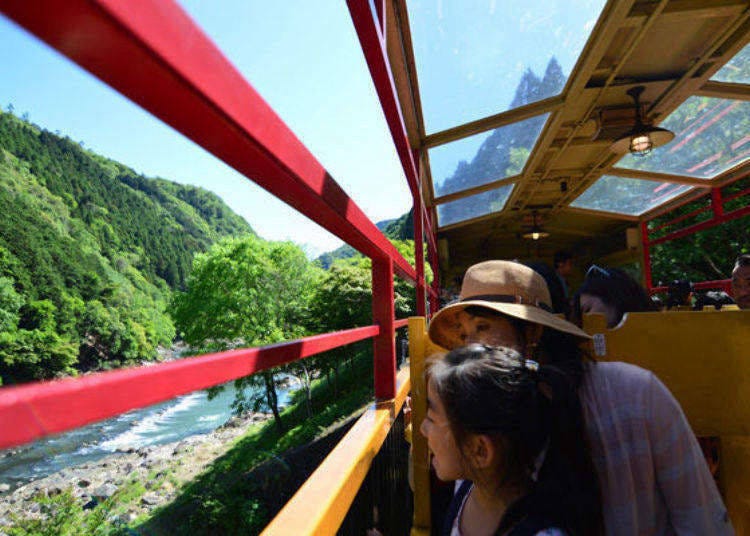 The Sagano Romantic Train is one of Kyoto's most scenic railways! Connecting the popular tourist locations of Sagano & Arashiyama to Kameoka, it transforms the mundane routine of train travel into a delightful adventure!

Meandering through verdant tunnels, crossing over turquoise rivers, and reveling in the fresh, Kansai air, we hopped aboard in early summer to finally enjoy this legendary ride for ourselves!
Osaka's Best Kept Secret for Autumn Foliage: Hoshida Park's Hoshi-no-Buranko Bridge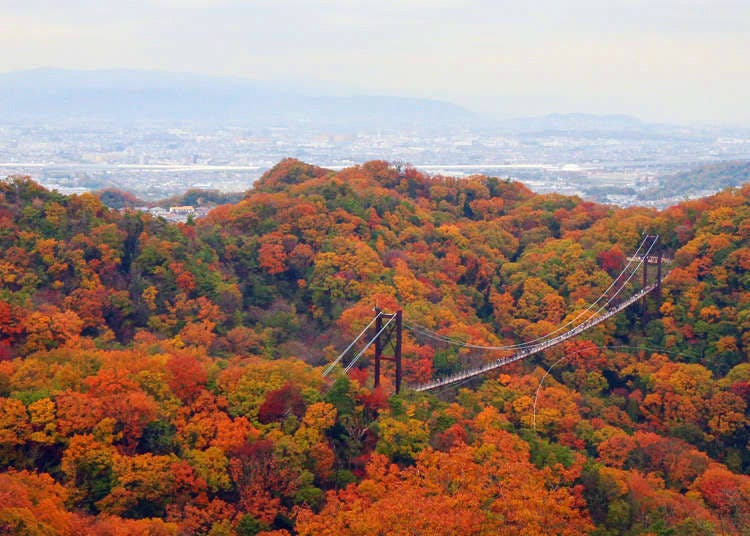 Hoshida Park is home to the Hoshi-no-Buranko Bridge, Osaka's best kept secret spots for autumn leaves! Located in the Ikoma Mountains stretching between the Osaka and Nara borders, this iconic crossing is one of Japan's largest wooden-floor suspension bridges.

While the views are incredible all year round, the beauty climaxes during the autumn foliage season. The forest transforms into a burning sea of red, yellow, and brown, creating some of Japan's grandest fall scenery! Here we'll give you a taste of the breathtaking views from Hoshi-no-Buranko while explaining the fascinating story behind its legendary namesake!
Arashiyama Bamboo Forest: Complete Guide to Kyoto's Iconic Area for First-Timers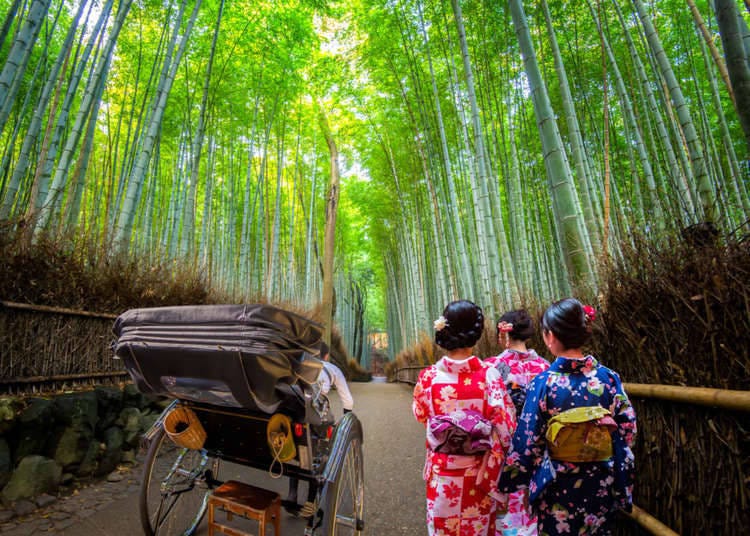 The Arashiyama Bamboo Forest is one of Kyoto's most iconic attractions. With gentle breezes rustling the leaves as they blow through the bamboo, it's a great place to escape the heat of summer and an Instagrammer's dream!

To learn everything about this fascinating forest before your trip, we present our ultimate Arashiyama guide! From the captivating Togetsukyo Bridge to the stunning nighttime light-ups, it doesn't get more Kyoto than Arashiyama!
Mount Ibuki: We Found a Secret Mountain Shortcut That Took Us To Incredible Views in Just 20 Minutes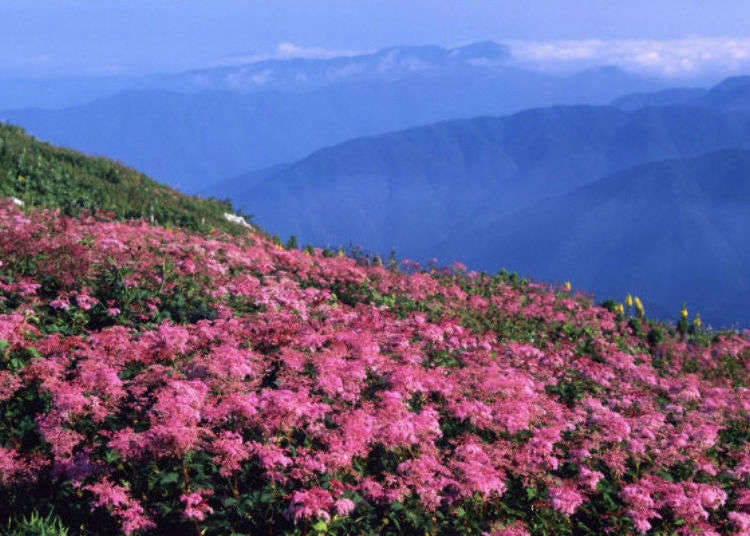 The tallest mountain in Shiga Prefecture, the 1,377 meter Mount Ibuki towers above its surroundings. Despite this magnificent size, visitors can easily reach the peak in just 20 minutes on foot!

From the top are glorious views of the splendid Lake Biwa, the largest lake in Japan, along with gorgeous native flowers and lush greenery during the warm months. Read on for a detailed guide to walking Mount Ibuki, along with extra info on the mountain's highlights and surroundings.
Nara in Winter: The Nara Miuneyama Ice Festival Will Have You Booking Your Trip Now!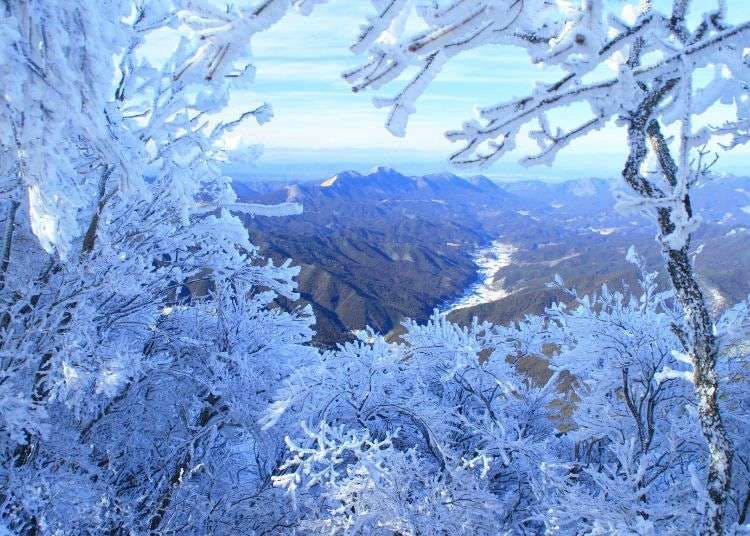 In winter, visitors to Nara are gifted with a breathtaking wonderland of ice and snow. Mount Miune, home to spectacular 'muhyo' rime ice created by water vapor freezing on the trees' branches, is a particularly wonderful highlight!

This surreal natural phenomenon is celebrated through the Miuneyama Rime Ice Festival, organized by the Mitsue Tourism Association. Taking place at the Mitsue Youth Travel Village, the event boasts fascinating demonstrations and loads of soul-warming food. Read more about this fun-filled festival and the other wintery wonders of Nara here!
Biwako Terrace: Get a Breathtaking View of Lake Biwa - Japan's largest lake!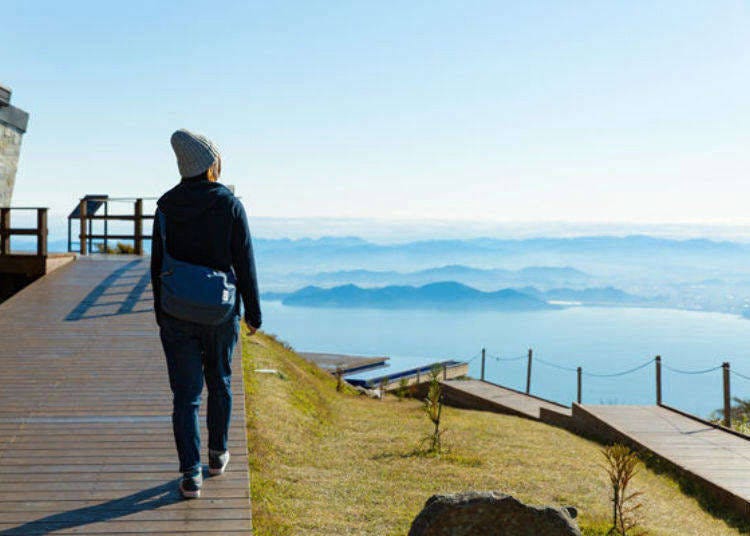 Biwako Terrace offers a jaw-dropping bird's eye view of the magnificent Lake Biwa, Japan's largest lake. Completed by a cute cafe and super convenient ropeway, finding Japan's best views has never been easier! Check out all the must-see gems around the Biwako Terrace with LIVE Japan's guide below!
A Burning Mountain and Breathtaking Winter Fireworks: Experiencing Wakakusa Yamayaki, A Traditional Nara Ceremony
Wakakusa Yamayaki, literally translating as 'Burning Mount Wakakusa', is a spellbinding event held on the 4th Saturday of January every year. A tradition of Nara since ancient times heralding the coming of early spring, Mount Wakakusa is lit on fire in a spectacular dreamlike experience.

Accompanied by a lively fireworks show, this epic traditional event should be experienced by everyone at least once!
From lush summer greenery to frozen winter landscapes - many of Japan's best views are concentrated in the dynamic Kansai region! If you want to experience as much of Japan in as short a time as possible, look no further than Kansai!
Written by: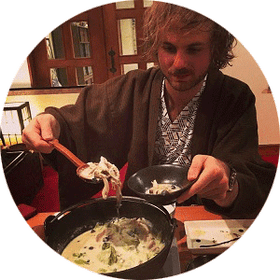 *This information is from the time of this article's publication.
*Prices and options mentioned are subject to change.
*Unless stated otherwise, all prices include tax.
Limited time offer: 10% discount coupons available now!