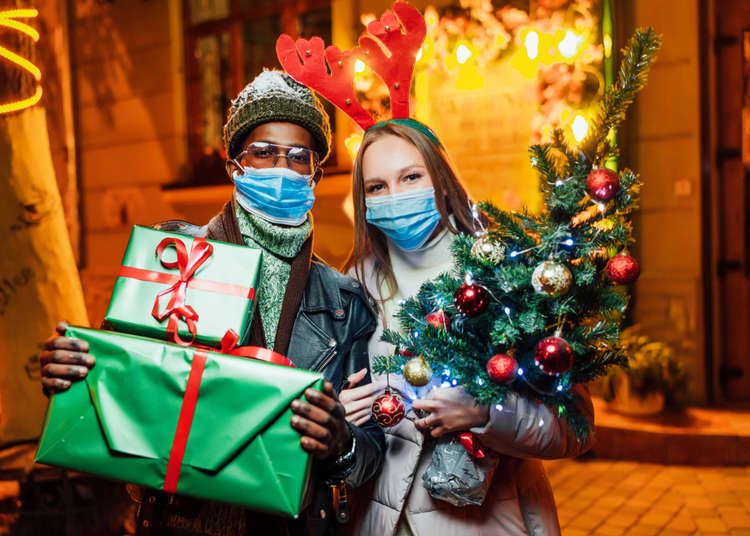 There is no doubt that Christmastime will be a little different for many of us this year. With COVID-19 still of concern, the greatest gift we can give ourselves and our families is staying safe to celebrate Christmases to come. Whether you are aiming to stay put this Christmas or enjoy a socially-distanced time out, these seven tips will help you make the most of the holiday season.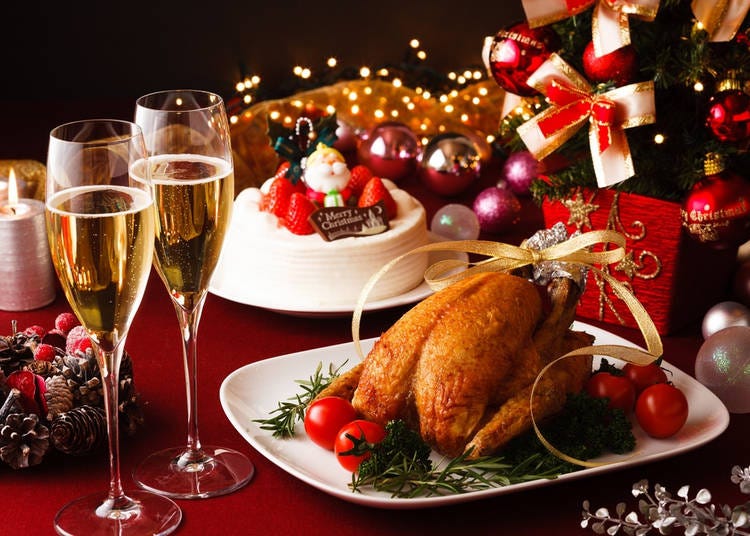 Let's face it, one of the best parts of being in our home countries for the holidays is the food we can't quite get in Japan. While this may be your first Christmas in Tokyo, the good news is there are a few places in Tokyo offering Western-style groceries. Many are in Hiroo or Azabu, areas that serve multiple diplomatic assemblies. These are beautiful areas to walk around in the wintertime, only accented by the myriad of languages spoken in the area.

a. Nissin World Delicatessen
Nissin World Delicatessen is one of the larger international grocers in Tokyo. They have a wide variety of international foods from places like Israel and Brazil, and also have pre-orders of holiday meats as part of their deli (all non-pork products come from a Halal Butcher). Even better, their entire upper floor is an international liquor store, where you can find all the ingredients for your favorite cocktail or a celebratory bottle of vino.

b. National Azabu
National Azabu is one of the mainstays of Western grocers in Tokyo, and for a good reason. If you are a British or American expat, you'll find many of your classic favorites on the shelf. Here you can also find many a coveted item (fresh jalapenos, anyone?) hidden among the shelves, and most of the staff speak English well enough to help you with any inquiries you may have.

c. Chain International Stores
If your budget is a bit less able to weather a winter storm, international chain stores are an excellent way to get a little bit of that holiday cheer for a fraction of the cost (and often more convenient, since they're spread out around Tokyo). Places like Kaldi Coffee Farm or Seijo Ishii are likely to have smaller items that, with a little creativity, can wield great holiday results, like a mini jar of sour cream for mashed potatoes or some fried onions for savory pie topping.

d. Pre-order Foods Online
Other websites in Japan can help you with food as well if you're too busy to leave or are trying to stay inside.

The Meat Guy (Themeatguy.jp) is well-known by word-of-mouth for their wide array of meats and takes holiday orders that deliver directly to your door.

If a charcuterie board is vital to your holiday tradition, I Love Cheese (Ilovecheese.jp) has an array of cured meats and cheeses, as well as hampers to send to other coworkers if you're feeling the holiday spirit.

Another exciting service, The Flying Pig (theflyingpig.com), sells bulk items from Costco without need for membership, plus other items from the States, including Personal Import items that are only available in America and are imported from Hawaii (per order) by their shoppers under international trade agreements.

e. Department Stores
If your cooking is more burning water than professional chef, try out department stores for pre-made Christmas meals! Their basement-level food floors (known as "depachika") are home to a whole host of ready-to-eat meals, many of which will have seasonal flavors.
Nissin World Delicatessen

日進ワールドデリカテッセン

Address

2 Chome-32-13 Higashiazabu, Minato City, Tokyo 106-0044

Phone Number

03-3583-4586

Website: https://www.nissin-world-delicatessen.jp/
National Azabu

Address

4 Chome-5-2 Minamiazabu, Minato City, Tokyo 106-0047

Phone Number

03-3442-3181

Website: http://www.national-azabu.com/
2. Browse Christmas Markets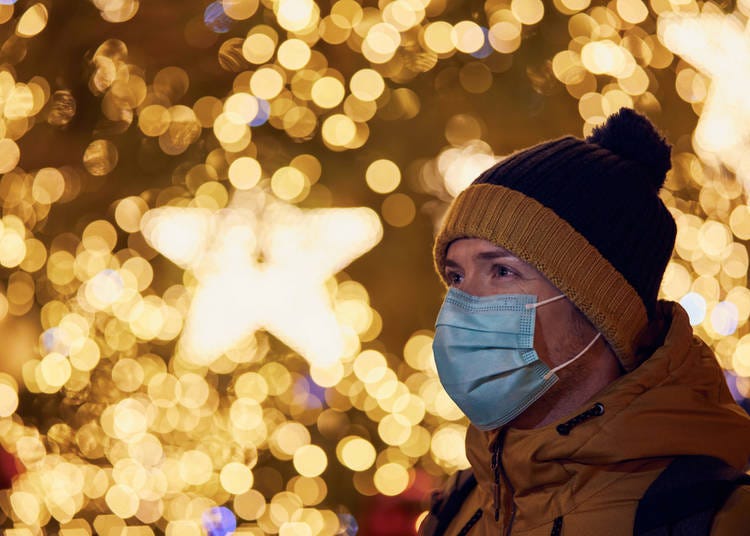 Japan has a wonderful ability to take different traditions from many countries and create its own versions suitable for urban Japan's unique environment. Christmas Markets, a German tradition dating back to the 17th century, are now cropping up all over Metropolitan Japan, and are excellent options when many of us are trying to stay outside as much as possible. Be sure to stay six feet away from others when you glug down your gluhwein, however, and plan ahead-- almost all are doing ticketed entry to avoid the usual crowds.

a. Yokohama Christmas Market
This classic outdoor Christmas Market is a staple of holiday tradition. Located in between Akarenga, the famous Yokohama Red Brick Warehouse, this market has been revamped slightly for a more Covid-safe experience. The 10 foot tall Christmas tree gives some much needed holiday cheer, and enjoying a warm cup of mulled wine makes for a perfectly relaxing winter day out.

b. Osaka Christmas Experience (usually the Christmas Market, 2020 Kuchu Teien)
Not everyone is in and around Tokyo, so if you're in Kansai, you can enjoy a more subdued time at the top of the Umeda Sky Building. While there is usually a Christmas Market more in line with the German style, this year, they've chosen a quieter, winter-forest type of illumination with the added romance of individual tents for a romantic winter dining experience.

c. Tokyo Christmas Markets
There are several Christmas Markets within Tokyo, including the Ennichi Christmas Market and The Roppongi Christmas Market. The Ennichi Terrace market is less a market than a German Christmas dining spot right in front of Tokyo Tower, with sausages and wine you can nosh on while looking at the famous landmark. The Roppongi Christmas Market is more akin to the German classic, built to be an imitation of the Stuttgart Christmas Market, with stalls selling cute, handmade items as well as some tasty treats.
Address

1-1, Shinkou, Naka-ku, Yokohama-shi, Kanagawa, 231-0001
View Map

Nearest Station

Sakuragicho Station (JR Negishi Line / Line 3 (Yokohama Blue Line))


Phone Number

045-211-1515
Address

1-1, Oyodonaka, Kita-ku, Osaka-shi, Osaka, 531-0076
View Map

Nearest Station

Osaka Station (JR Tokaido Line / JR Kyoto Line / JR Osaka Loop Line / JR Kobe Line / JR Takarazuka Line)
6 minutes on foot


Phone Number

06-6440-3855
Address

6-10-1, Roppongi, Minato-ku, Tokyo, 106-6108
View Map

Nearest Station

Roppongi Station (Tokyo Metro Hibiya Line / Toei Oedo Line)
0 minute on foot


Phone Number

03-6406-6000
3. Decorate your apartment for cheap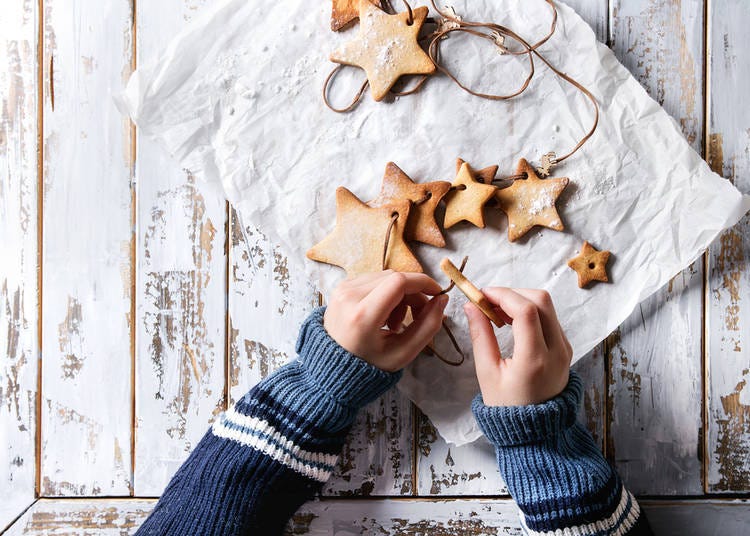 While Christmas may not be the all-out decorating extravaganza in Japan, there are still lots of ways to bring Christmas cheer into your home. LED fairy lights are available on net shopping sites like Rakuten or Amazon, and are light enough to put up with removable adhesive hooks around your house (if you can't make holes in the walls).

Tinsel and ornaments are available at many 100 yen stores like Daiso or Seria, as well as little Santa-themed decorations or stockings.

Also, don't be afraid to try your hand at some homemade decorations! When you're open on time but short on cash, there are lots of ways to make your home festive with essential grocery store items.

Pick up some sparkly origami paper to make snowflakes or fake holly sprigs and floral tape to make handmade artificial wreaths. Toss some spices and food coloring in homemade salt-dough (NOT edible) to make little festive stars or trees you can toss into a centerpiece.

Do you have a needle and some dental floss? Then try some Victorian-style homemade decorations, like popcorn strings or stained-glass oranges, made by slicing them thin and drying them out (toaster oven required). A touch of thrift and ingenuity may be so fun that you incorporate them into Christmas traditions from here on out!
4. Don't forget the gifts for others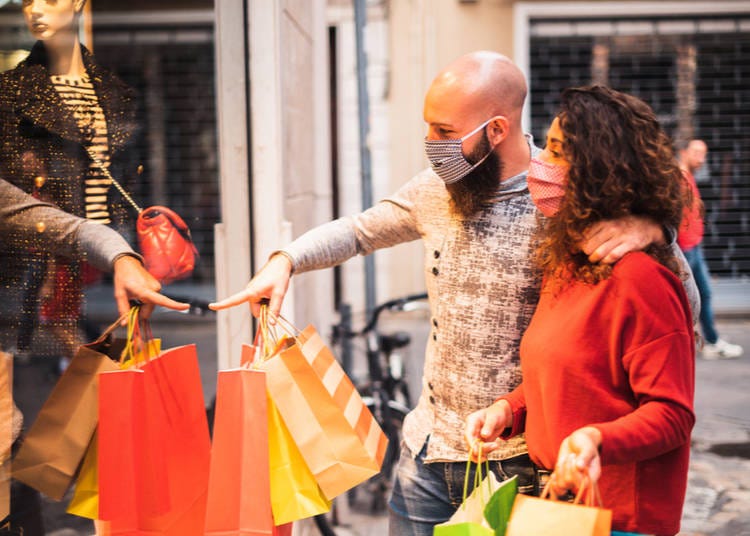 Part of the joy of Christmas is finding that perfect gift for your loved ones--and this year, why not take the extra time to make it extra special!

If you don't usually go into department stores, try popping into one this season to enjoy a little extra Christmas cheer. Their clothing and cosmetics sales are often particularly good around Christmas and New Years, and you won't have to go to multiple locations to get to everyone on your list.

These are great places to buy slightly upscale gifts, or boxes meant for coworkers or friends, and gift wrapping here is nearly as much of an art as the item itself.

If you're buying for a crowd with a little more eclectic taste, try a variety store! Variety stores are extremely popular in Japan, and are a great place to find funky gifts that show off the indelible spirit of Japanese goods.

Places like Tokyu Hands and Don Quijote are great to find some snacks and gifts without breaking the bank! Stationery stores like Loft or Kinokuniya are also great places to find anything from gift certificates to beautiful notebook and pen sets.

Promised to bring home snacks? Send them a subscription box like Japan Crate or Bokksu instead. These boxes ship directly from their warehouse, reducing your shipping costs and giving them a better variety. Surprise your family with some treats, since you can't do it with your presence!

One thing to note is that before you buy gifts for friends and family this year, be sure to check out the Japan Post website to make sure packages can be shipped to your country, as rules have changed several times due to COVID-19 restrictions.
5. Enjoy the dazzling Christmas lights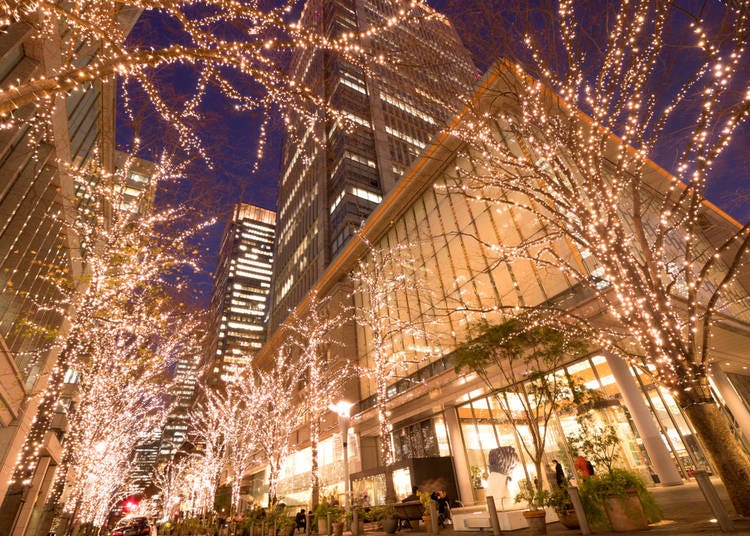 Christmas in Japan is magical, especially once the sunlight is gone and the fairy lights are in. Illuminations, as they're called here, are so popular that you'll probably just stumble upon one as you go about your evening.

These are top winter date spots in Tokyo, and a good activity to do with a close friend (since you'll both be outside) without compromising on safety! Do note, however, that many events have been canceled or run at different hours this year, so be sure to check the official websites before visiting.

a. Tokyo
These are the illuminations that paint a winter landscape onto the bare trees of Tokyo. Take a stroll under the champagne-colored lights of Marunouchi, or enjoy window shopping in the twinkling luxury district of Keyakizaka, around Roppongi Midtown. Tokyo Dome City also has an amazing illumination site--or go further east to Skytree to see both the shopping complex and tower illuminated.
b. Yokohama
Yokohama's former British and American influence still lingers in various parts of the city, and the Christmas traditions are no exception. Besides the decorations of the famous Akarenga Christmas Market, the Minato Mirai district has several beautiful illuminations--make a full weekend date of it and let your Christmas spirit last more than just one night!
c. Kansai
There are also several large illuminations all across Kansai that have stayed open this year. Try more traditional illuminations around Arashiyama, where lighting designers work to light monuments with typical Japanese style. If you're more into city lights, The Festival of Lights happens all across Osaka, with streets suddenly bursting into gentle technicolor when the sun goes down.
6. Try the Japanese way of enjoying Christmas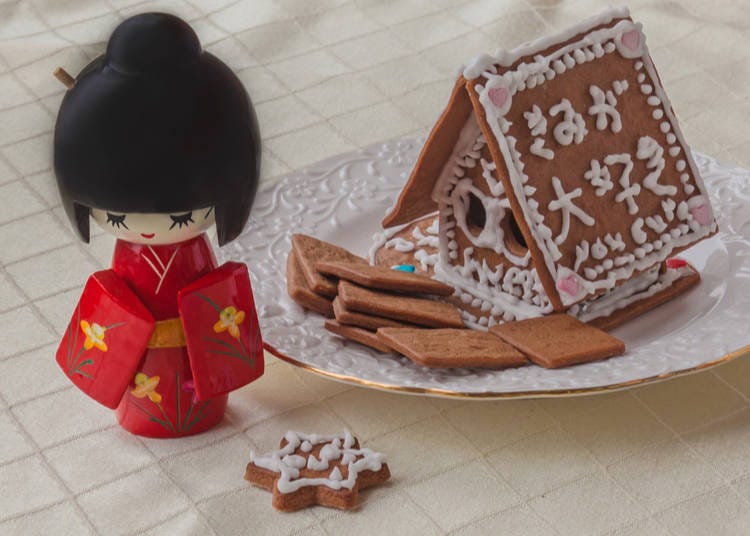 I know many of us have looked dubiously on as our mailboxes have started piling up with fliers selling the ubiquitous bucket of chicken and strawberry cake--but you can't knock it till you've tried it.

Many Japanese families eat fried chicken and strawberry shortcake on Christmas due to a highly effective ad campaign several decades ago for those who may not know. Why not try a fully Japanese season and start a new tradition on Christmas Eve?
7. Don't forget your friends!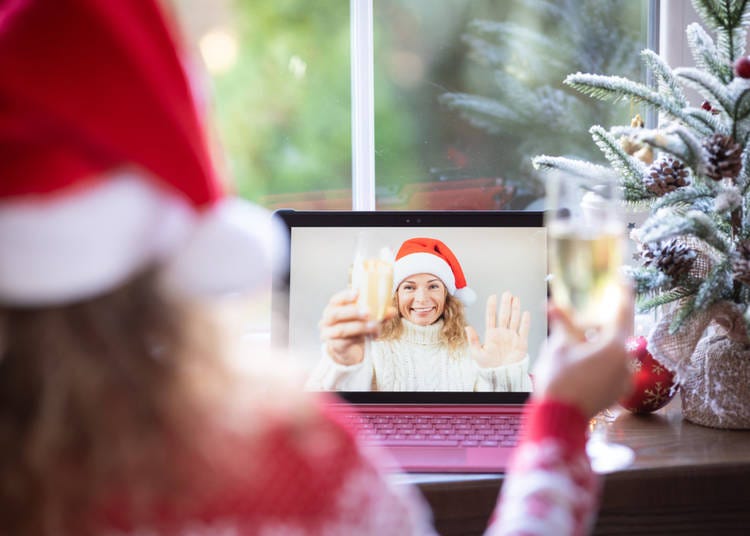 The best part of going home for Christmas is seeing family and friends—but remember that many of your friends may be missing their family's presence this year as well. Make sure you find ways to connect. If people feel more comfortable staying online, then set aside time for virtual events too! You can try a game like charades or heads up, or Pictionary, or even enjoy an online virtual tour or experience together, too!

This year, be sure to play it safe during the holidays. Community is how we make it through troubled times, and it's essential to take care of yourself by checking in with your friends! Together, we keep each other safe.
Written by: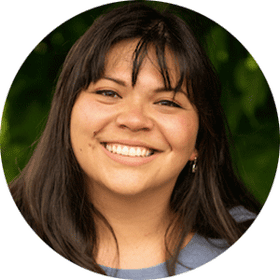 *This information is from the time of this article's publication.
*Prices and options mentioned are subject to change.
*Unless stated otherwise, all prices include tax.
Limited time offer: 10% discount coupons available now!