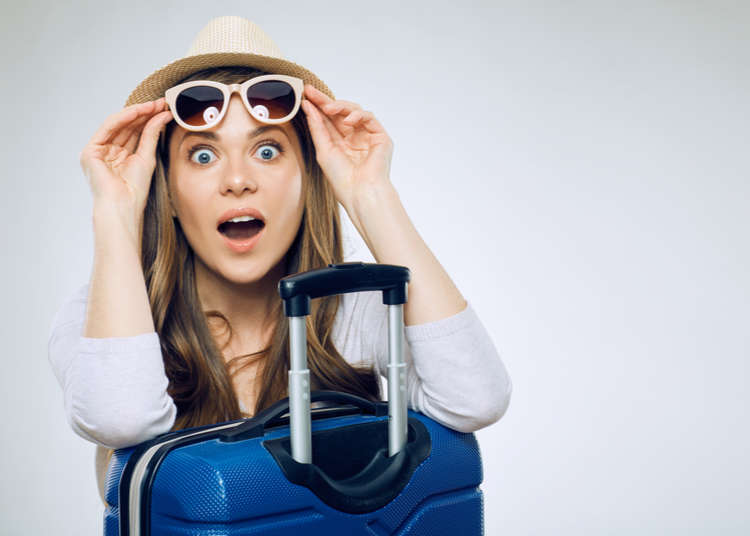 Japan is the kind of country you're going to want to make the most of. If you just show up and start winging it, you're going to miss out on a lot of incredible sights and experiences.
Take it from me. I spent five years living and working in Osaka, and I spent every free minute traveling to some of the weird and wonderful places Japan has to offer; from the neon-tinted Tokyo streets to the majestic Okinawa beaches. Even up to my last day, I was still in awe of Japan's unique charm.
Of course, I understand more than anyone that Japan can feel a little intimidating for foreign visitors. So, I've put together a short guide to help you navigate the country in the most efficient – and enjoyable – way possible.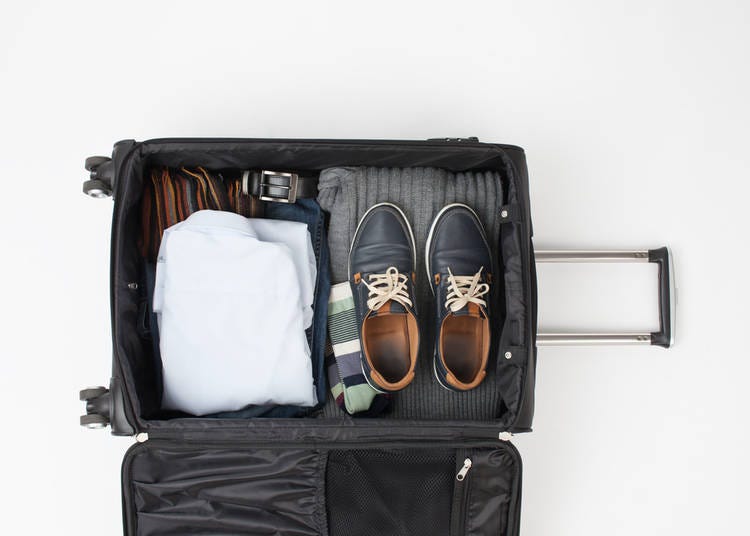 This one goes without saying, but it's doubly important for a Japan trip because, trust me, you'll need room in your bags for a lot of souvenirs. Remember to:
• Bring comfortable / slip-on shoes. You'll be doing a lot of walking, and removing shoes is a common courtesy in Japan (more on that later).
• Check the weather forecast and pack accordingly.
• Consider bringing a day bag in addition to your main luggage.
• Make a packing list (which you can also check on the return journey).
• Keep any medication in your carry-on bag.
2. Know your conversion rates
Yen (¥) can get pretty confusing. Its high denominations (notes come in 1000, 5000 and 10,000) mean you sometimes have to do a lot of quick-maths to determine if something is a good deal or not.

Therefore, it pays to know how the Yen compares to your home currency.
Here's a quick guide with some comparisons to how other currencies compare to 1000 yen.
US (USD)

¥1,000 ≈ $9 (Rate of around 9.14)
UK (GBP)

¥1,000 ≈ £7 (Rate of around 7.06)
Europe (EUR)

¥1,000 ≈ €8 (Rate of around 8.24)
Singapore (SGD)

¥1,000 ≈ S$12 (Rate of around 12.40)
Philippines (PHP)

¥1,000 ≈ ₱465 (Rate of around 464.97)
India (INR)

¥1,000 ≈ ₹651 (Rate of around 651.53)
Malaysia (MYR)

¥1,000 ≈ RM38 (Rate of around 37.84)
Australia (AUD)

¥1,000 ≈ $13 (Rate of around 13.21)
New Zealand (NZD)

¥1,000 ≈ NZ$14 (Rate of around 13.78)
Alternatively, you can download a currency conversion app to make things easier. XE Currency Converter is free and easy to use, as is My Currency Converter (iOS and Android).
3. Pocket Wi-Fi / SIM Card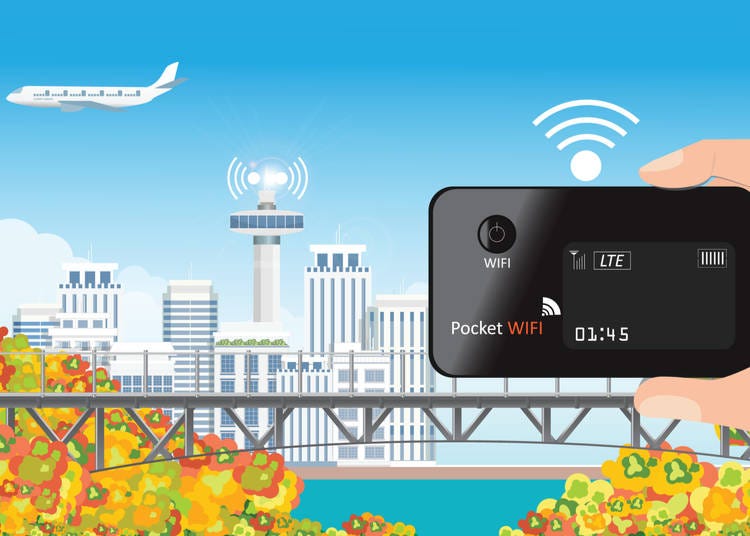 "Using apps while I'm walking around Japan?" you might ask. "But surely data roaming charges will be extortionate?"

Don't worry, we've got you covered here too. There's a useful little gadget known as "Pocket Wi-Fi" which works as a portable hotspot, allowing you to connect your phone, tablet and whatever else for unlimited data.

These nifty little beauties can be a lifesaver. Getting around Japan can get a little challenging at times, so having unlimited internet on your side is an invaluable tool. Pocket Wi-Fi can be picked up at most airports, but the most efficient way of acquiring one is to arrange it before you travel.

For example, with Global Advanced Communications, you can get Pocket Wi-Fi delivered anywhere in Japan for you to pick up when you arrive. For a week's usage, you'd be looking around ¥7000, or $63. They'll also send you a stamped-address envelope to return the router when you're done.

Alternatively, you can purchase prepaid SIM cards to replace your current SIM, allowing you to use the internet. Be wary, however, as you won't be able to receive incoming or outgoing calls, and you'll need an unlocked phone to use it. Check with your service provider beforehand to see if your phone is compatible. Like Pocket Wi-Fi, SIM cards can then be arranged for collection prior to flying out.
4. Learn some key phrases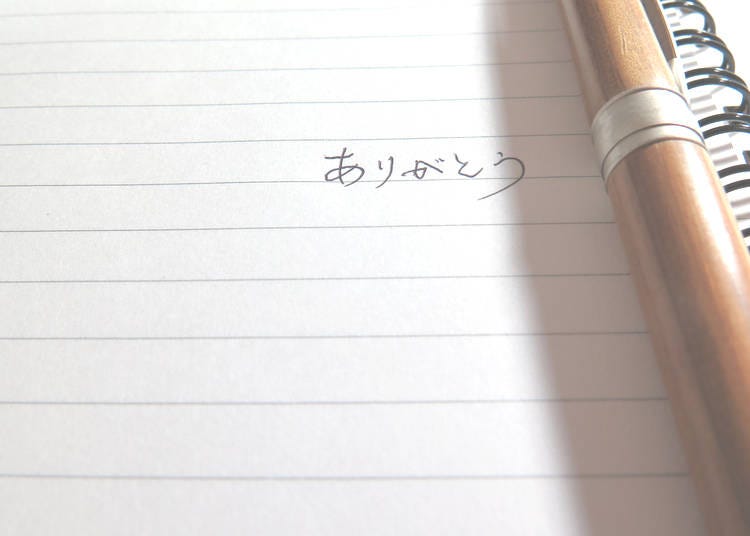 Not only will memorizing a few useful sentences help you navigate Japan easier, but locals will be more willing to help you if you've made some effort to get involved in their culture.

English isn't widely spoken Japan, and if you travel outside of the main tourist areas, you'll find that out the hard way. I advise taking a small notebook with the following phrases:
• Hello – konnichiwa. Alternatively, if you want to grab someone's attention to ask a question, use moshi moshi.
• Thank you – arigato, or simply "domo" if you want to be less formal.
• Excuse me – sumimasen
• Sorry – gomen
• Where is the toilet? - toire wa doko desuka
With the last one, note that doko desuka means "where is the...?", so by replacing toire (toilet) you can ask directions to anywhere.
5. How are you getting around?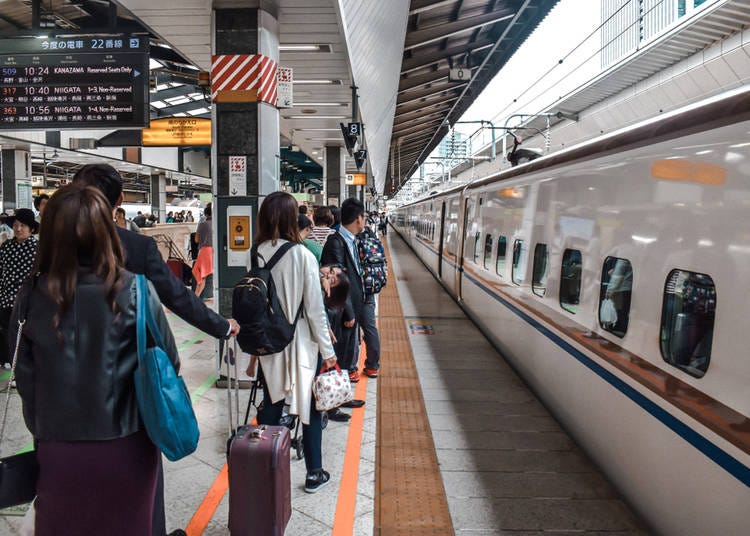 Image: PassionPhotography / Shutterstock.com
Japan's public transport network is one of the most efficient and streamlined systems in the world. Trains, buses and subways don't depart until the very second they're scheduled to, and it's a rare occurrence to ever find one late or canceled.

If you're planning on using public transport, you have a number of options available. The first and most efficient route is to purchase a Japan Rail Pass.

Rail passes offer unlimited travel and are exclusively available to foreign visitors. Passes are valid for 7, 14, or 21 consecutive days, and work out at around 4,200 yen per day (around $38). This might seem quite expensive, but if you're planning on traveling multiple long journeys, the Japan Rail Pass is the most cost-effective way of getting around. For example, a one-way ticket from Tokyo to Osaka will set you back around 13,500 yen ($123).

Rail passes can be purchased before you head out to Japan, then it's just a matter of collecting your pass at a designated station. You can purchase the pass while you're there, but it will be more costly.

For those not wanting to be at the mercy of public transport, it's possible to rent a car providing you have an International Driver's Permit (IDP). Again, these need to be obtained prior to leaving for Japan. Depending on your country of origin, some transport governing bodies will provide IDPs for free, whereas others may incur a small charge.
6. Know where you're going
Image: Vassamon Anansukkasem / Shutterstock.com
It's a good idea to plan your trip from the airport to the hotel before you set off. Most of Japan's airports are located a significant distance away from the nearest cities, so a taxi from the airport to your hotel is going to be very expensive.

If money isn't an issue or there are enough people in your party to reasonably split the fee, then a taxi might be worth the money. If so, be sure to track down a flat-rate or fixed-fare taxi so you know exactly how much you'll be spending.

Alternatively, look into an Airport Limousine Bus. These are public buses that run between airports, hotels and transit hubs and work out at around 4,000 yen per person.

As mentioned earlier, if you've booked a Japan Rail Pass, you can also pick this up in the airport and travel via train to your destination. Most airports have at least one, usually two, train companies operating from within them.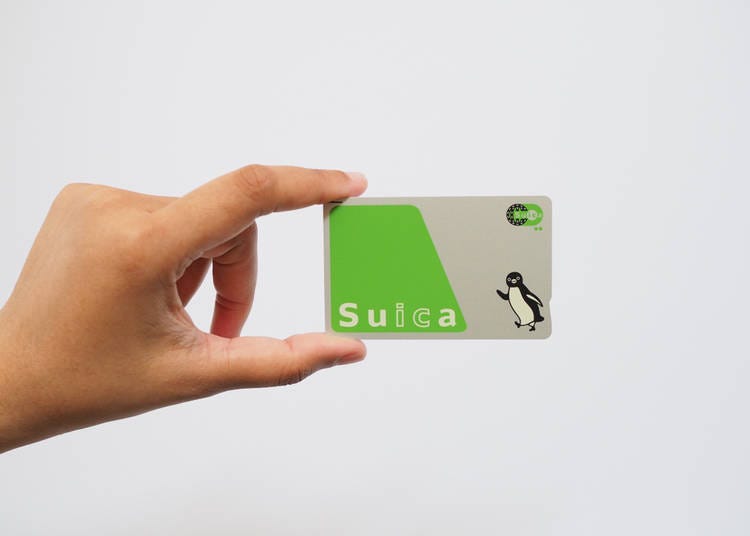 Image: Sofihia Yusop / Shutterstock.com
IC Cards are pre-paid 'smart cards' that help you to purchase things quicker around Japan. They're super convenient for public transport and can be used in an ever-increasing number of shops, vending machines and restaurants.

They're convenient ways of paying for small purchases without having to fiddle around with cash.

IC Cards can be purchased at any train station in Japan, usually from an automated machine with English options.

Some of the possible options are Suica, Pasmo and Icoca.
8. Make the most of luggage services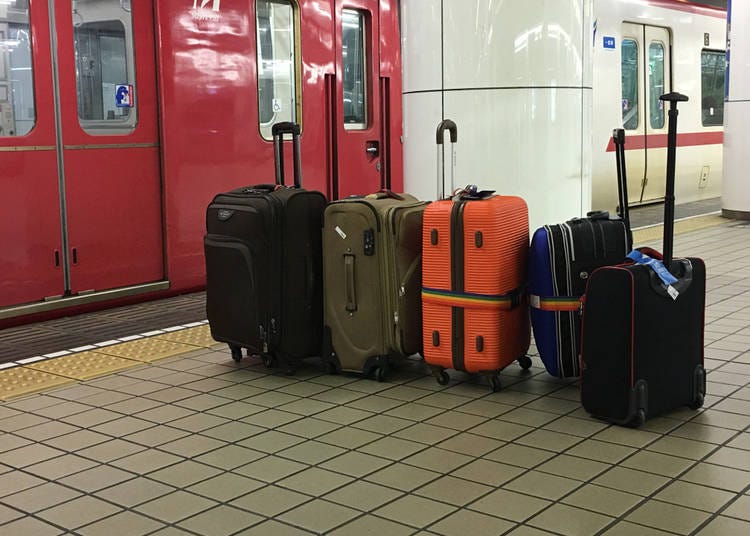 Japan is nothing if not efficient. For every problem a tourist might face, Japan always offers an effective solution.

After a long, tiring flight, the last thing you want to do is haul your heavy bags along as you make your way to your hotel. Therefore, you can use a luggage forwarding service to get your bags delivered to where you're staying.
Prices for the service are very reasonable, ranging from ¥1500 to ¥3000. Look out for JAL ABC or Takkyubin luggage services at any international airport.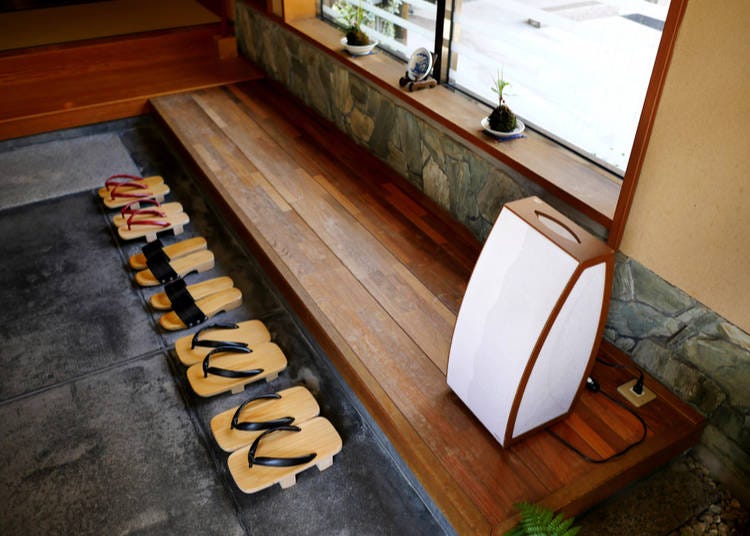 You're probably already familiar with the Japanese custom of removing shoes in certain places. It's standard practice to remove shoes when entering a person's home, but there are a few other places where removing shoes is mandatory too.

Japanese temples, shrines and traditional Japanese restaurants are the most common places. Some izakaya (Japanese taverns popular with after-work drinkers) will also insist your shoes are removed, and will usually provide slippers to compensate. Most public buildings and large restaurants are an exception.

If in doubt, begin to remove your shoes at the door. If it's not necessary to do so, your host will tell you.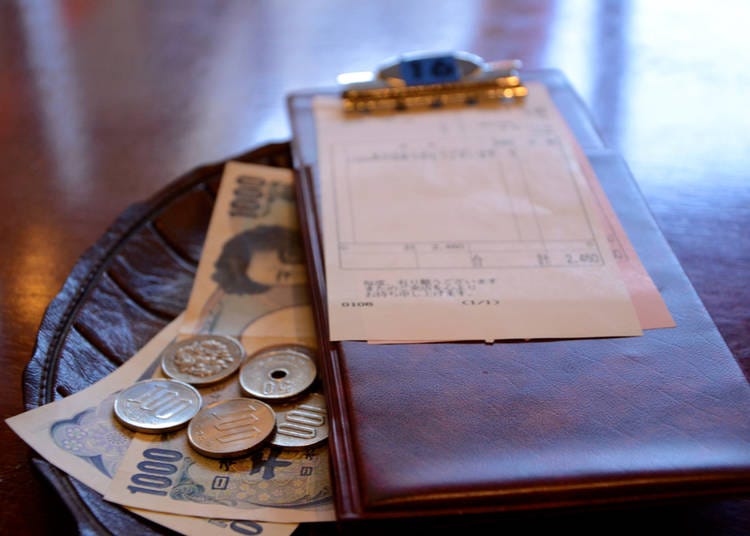 Hospitality in Japan is considered to be the best in the world, so after a pleasant experience, you'll probably be wondering how much to tip your server.

The simple answer is nothing. Tipping isn't customary. If you do offer a service worker a tip, you'll most likely be refused. It's actually considered rude to offer a tip, since it implies that you don't think the worker earns a decent wage.

This goes for every kind of service worker too. Taxi drivers, waiters, bartenders, hotel staff. There are some exceptions, but they're by no means mandatory. Play it safe and don't tip at all.

One thing to note, however, is that while tipping is not a Japanese norm, gratuity is sometimes added to restaurant bills. Additionally, there is often a minor seating charge at restaurants.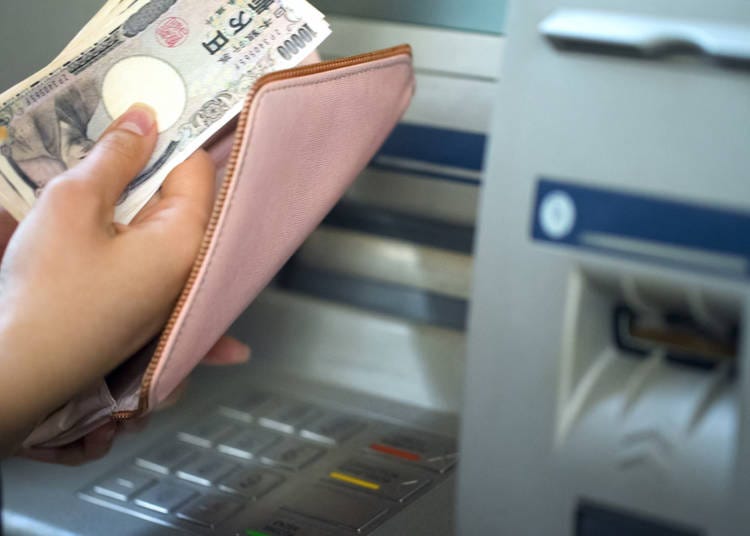 While Japan is at the forefront of technological advancement and rapidly-changing trends, the traditions of old can still be seen in many aspects of its culture.

Cash transactions are one such facet of this traditional approach. Many major stores, restaurants and coffee shops don't offer electronic payment, so you'll want to keep a good chunk of cash on you at all times. ATM machines can be found with relative ease and most are compatible with foreign debit cards.

In addition to notes, you'll want to keep a good amount of coins with you too for use in lockers, vending machines and any other small purchases.

As a result, be sure to bring a coin purse or similar with you! This helps make it much easier to manage coins.
12. Make the most of free attractions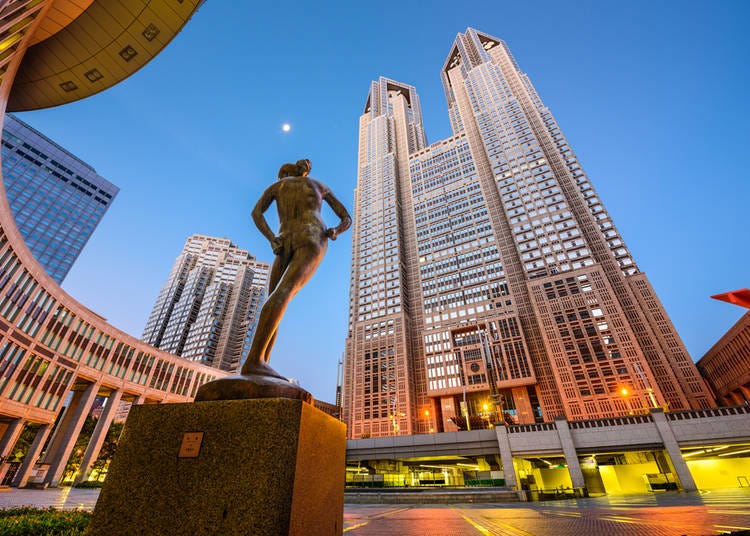 Image: Sean Pavone / Shutterstock.com
Tokyo has a reputation for being an expensive city, and for the most part, it's absolutely true. However, there are hundreds of things to do in the city that won't cost you a dime.
Most sightseeing spots like temples, shrines and gardens are free to enter. The Imperial Palace won't charge you for admittance, or you can sample some Suntory beer at a free brewery tour. Many traditional Japanese festivals are also free to enter, so with a little research you can experience the pinnacle of Japanese culture without spending a thing.
Perhaps the most useful freebie, however, is a visit to the Tokyo Metropolitan Government Building. Located in Shinjuku City, the Tochō offers panoramic viewing from observation decks to take in Tokyo's gorgeous skyline. The observatory stays open until late at night, allowing for some breath-taking scenery. On clear days, it's possible to see such landmarks as Mount Fuji, the Tokyo Skytree and the Tokyo Dome arena.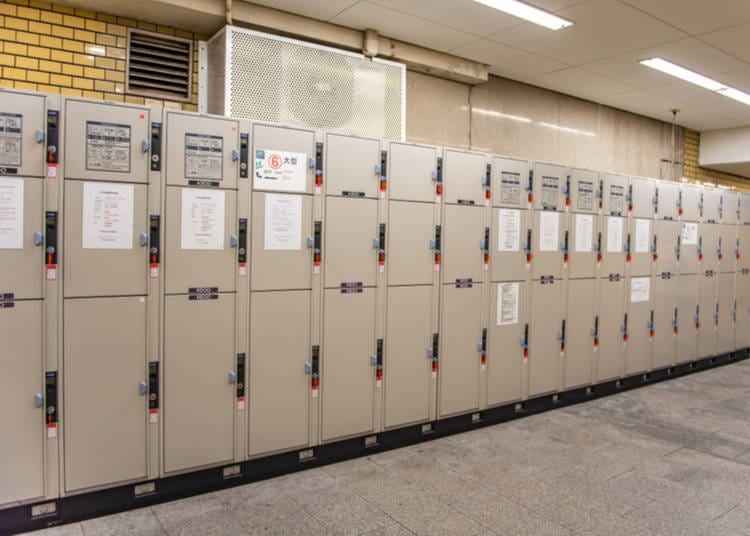 Image: MR. AEKALAK CHIAMCHAROEN / Shutterstock.com
"Coin lockers" are widespread in Japan, and offer a convenient, secure way to store your bags if you want to head off and do some sightseeing. They can be found at airports, train stations and at the entrance to tourist attractions. They're also ideal for storing large souvenirs to save you carrying them around the city.

They come in three sizes, small, medium and large, and are very reasonably priced. You can expect to pay between 300 yen and 600 yen depending on the locker size (this is where your 100 yen coins or IC card will come in handy).


No matter what your reason for visiting Japan, we hope you'll have found something useful in this guide to assist you on your journey. It's difficult to be disappointed in any way by Japan, but if you keep the above points in mind, you'll enjoy the most rewarding experience possible.


Written by Joe Turner
Written by: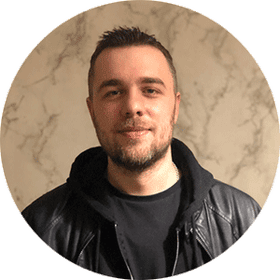 *This information is from the time of this article's publication.
*Prices and options mentioned are subject to change.
*Unless stated otherwise, all prices include tax.